I've been holding onto this 2011 Moonlight White (Yue Guang Bai) Cake for awhile. I am not sure why I was saving it, it is a very large 360 gram cake with a gorgeous wrapper. I bought this cake with my last visit to The Chinese Tea Shop in Vancouver, Canada. The Canadian Dollar was really low at the time, so I went on a buying spree, getting this cake without even sampling. I love Moonlight Whites, I had confidence that Daniel sells great tea, and a couple local tea buddies told me that this cake is amazing.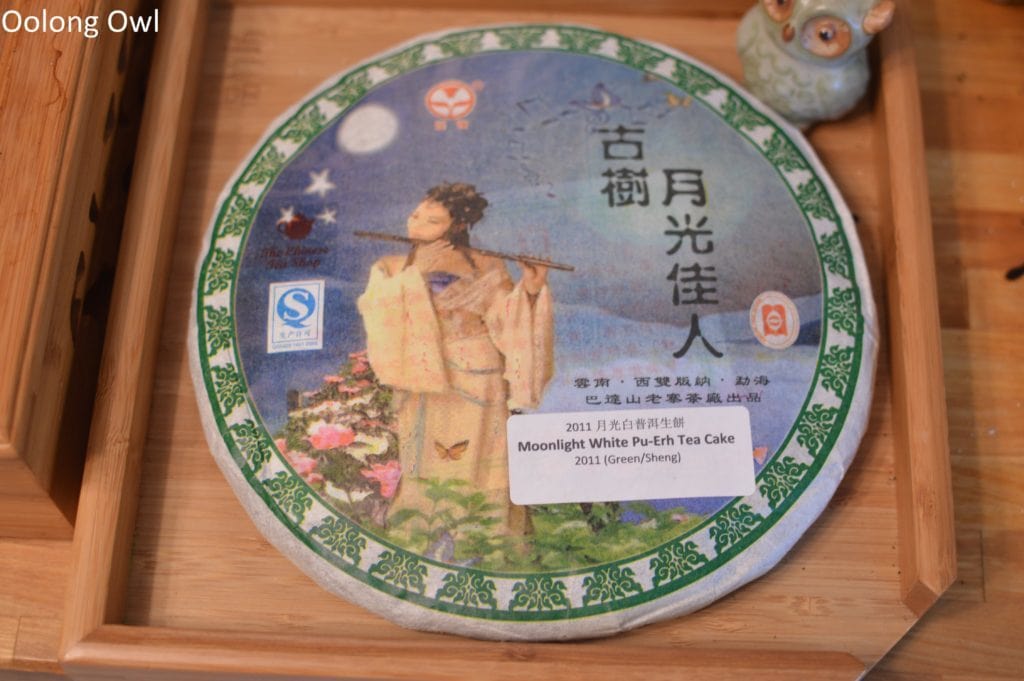 So here is the battle. Some say Moonlight White/ Yue Guang Bai is a puer, others say it is a white… or black depending how aged it gets. Yue Guang Bai falls in some grey area, and you can google it and see people fight about it. However, just going by flavor I would shove Moonlight White in the white tea category.
Dry Leaf
I unwrapped the cake and DAMMMMMMN THAT IS PRETTY! SO PRETTY! WOW WOW WOW! The stark contrast of the silver and black leaf is impressive!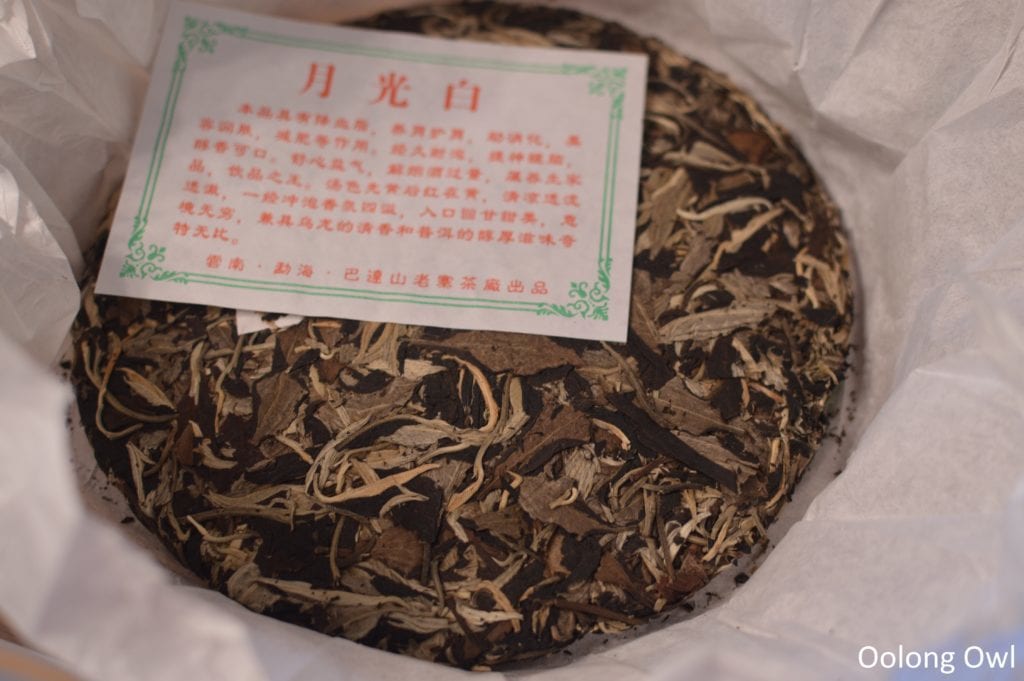 The scent is of dried flowers and earth. Holy hoots, this cake is so pretty, I even ran it to my husband to show it off and Instagram.
Steeping Instructions
I did 1 gram to 13.75ml vessel size ratio. I was using a 110ml gaiwan and felt like I should use a round number today for unknown reasons. I did a quick rinse to get the tea started, and started with flash steeps with boiling water.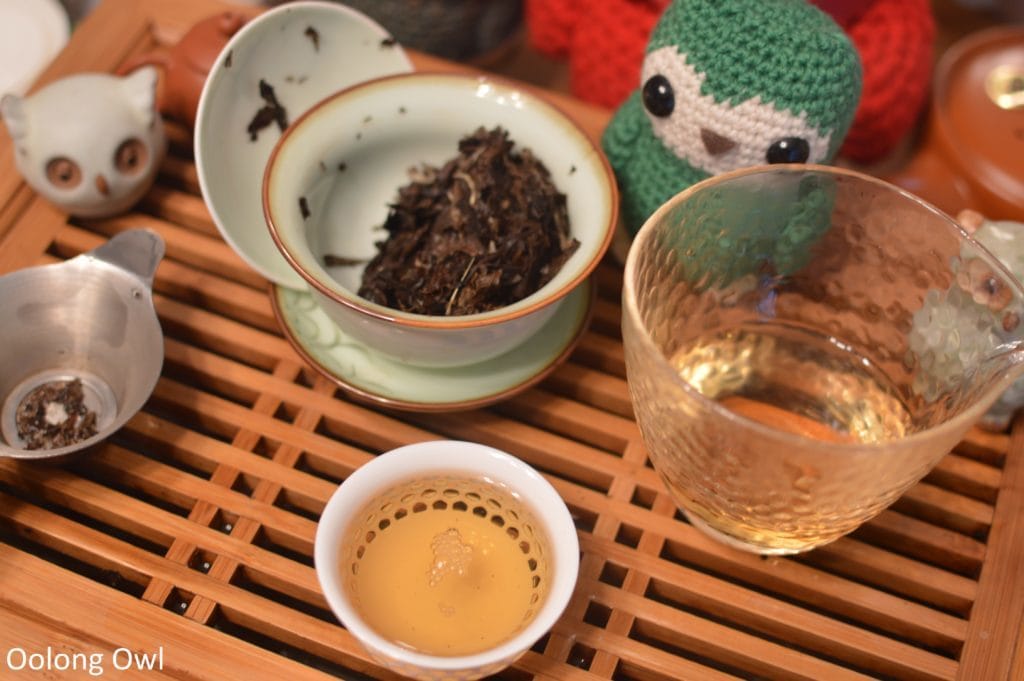 Tasting of The Chinese Tea Shop's 2011 Moonlight White 360 gram cake
The tea comes up a clear light amber with a deep sweet scent. This is gonna be good!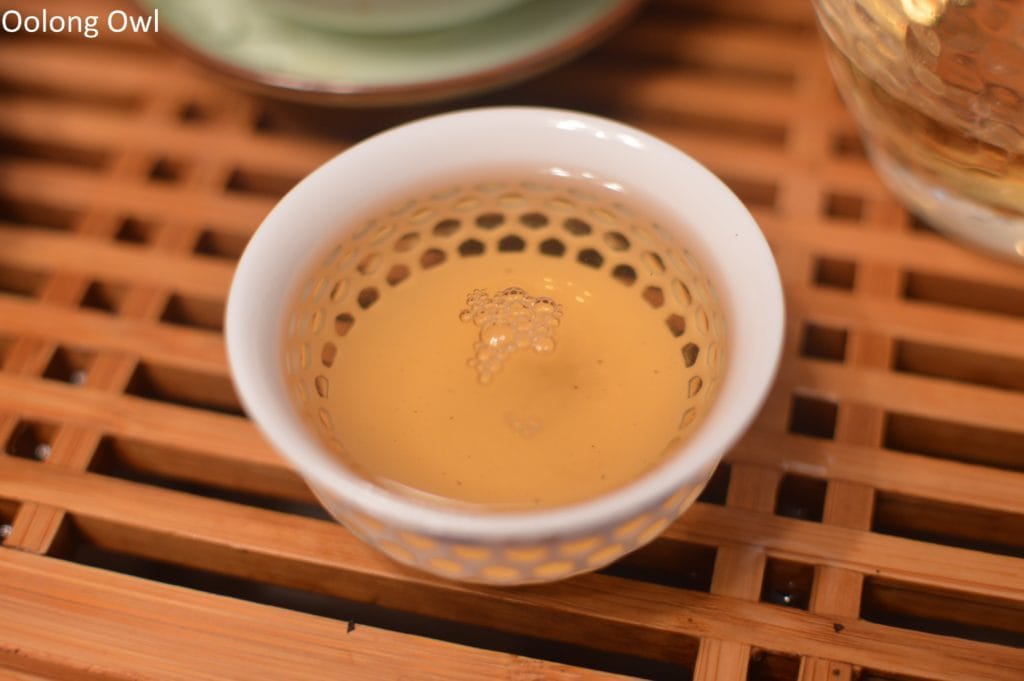 First, Second, and Third Infusion: The Moonlight White sips in rich and full flavored. The notes are sweet tree resin sap, woodsy, mineral amber, boiled out cinnamon stick, and a lot of mellow sweetness. The texture leaves an oily lip. I can see this being described as delicate, but I leafed this sucker hard. Not a lick of dry or bitterness. The bold and strong flavor makes me think it is dancing closer to black tea than white.
Unfortunately, 2011 Moonlight White leaf steeps kinda ugly. You get something that looks like swampy fall leaves.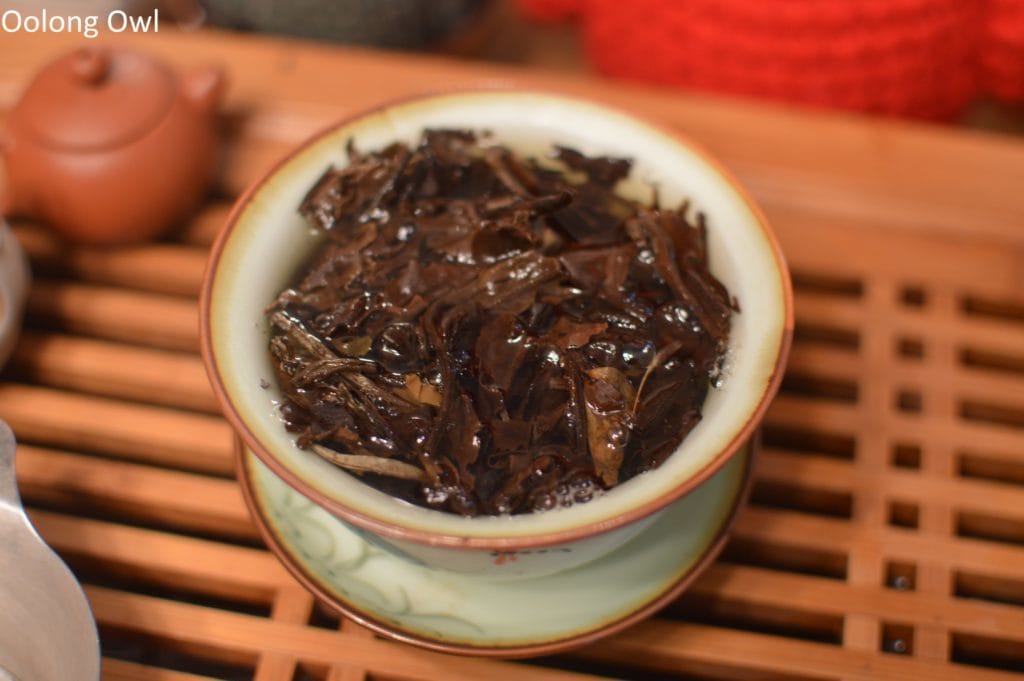 Fourth, Fifth, Sixth, and Seventh Infusion: Moonlight White is getting dark. That colour is crazy, looking like a black tea steeped out a long time, or a middle aged puer.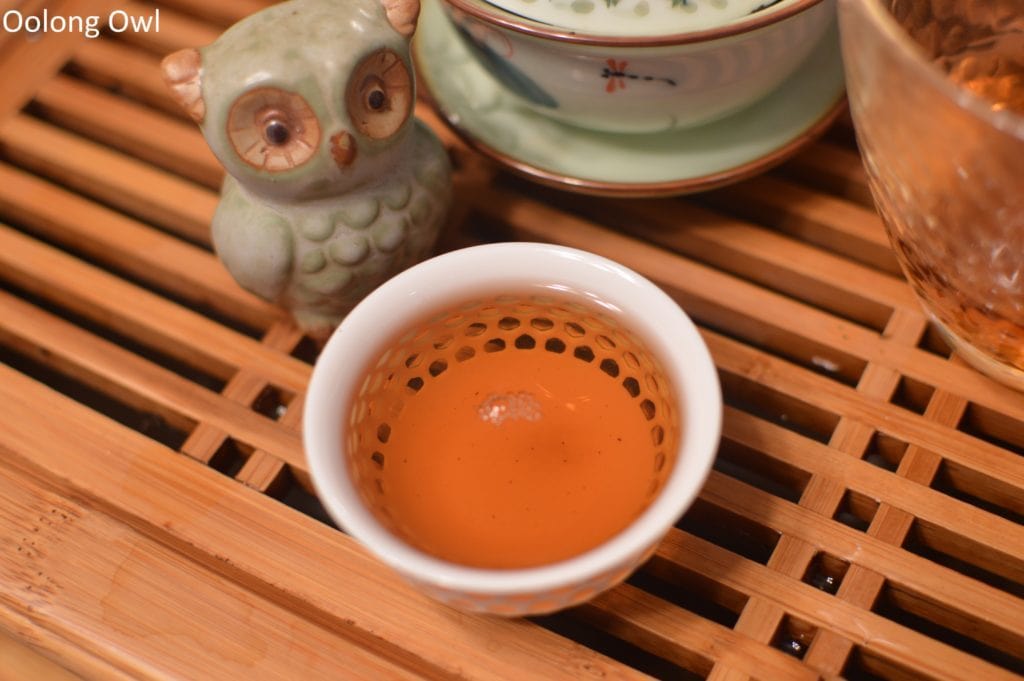 The flavor is strong, mineral sweet, and woodsy. There is an essence of wet forest floor too, reminding me a bit of puer. The flavor brightens at the end of sip to a strong woodsy taste I associate with black teas. With each steeping it just got heavier and darker.
Eighth and Ninth Infusion: This bracket of steeping got sweeter and more crisp, reaching peak brightness. It is still strong, but sweet like mineral amber and agave, with a hint of woodsy. At this point this tea reminds me of a hong near the end (but stronger) or final steeps of a sweet shou.
That colour!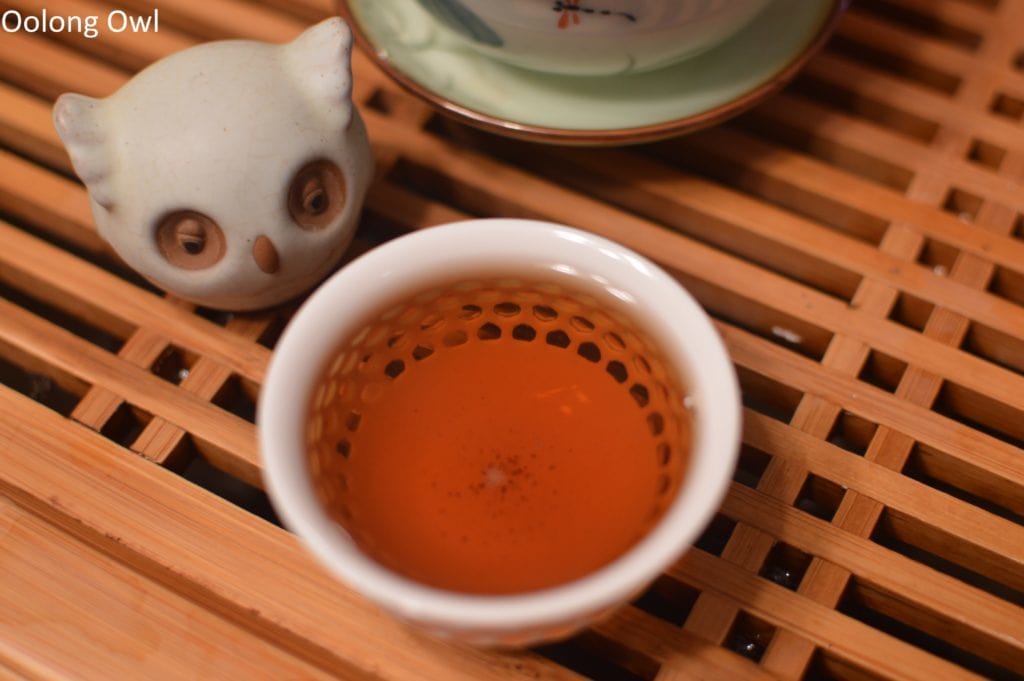 Tenth, Eleventh, Twelfth, and Thirteenth Infusion: Longer steepings here, up to 10 minutes. This tea isn't quitting and I suspect it is bombproof as it does not get bitter or dry. The flavor is bright tree sap sweet with a hint of woodsy. We've reached peak sweetness and at this point it tastes like an aged with without the medicinal flavor. The body is still oily on the lips too.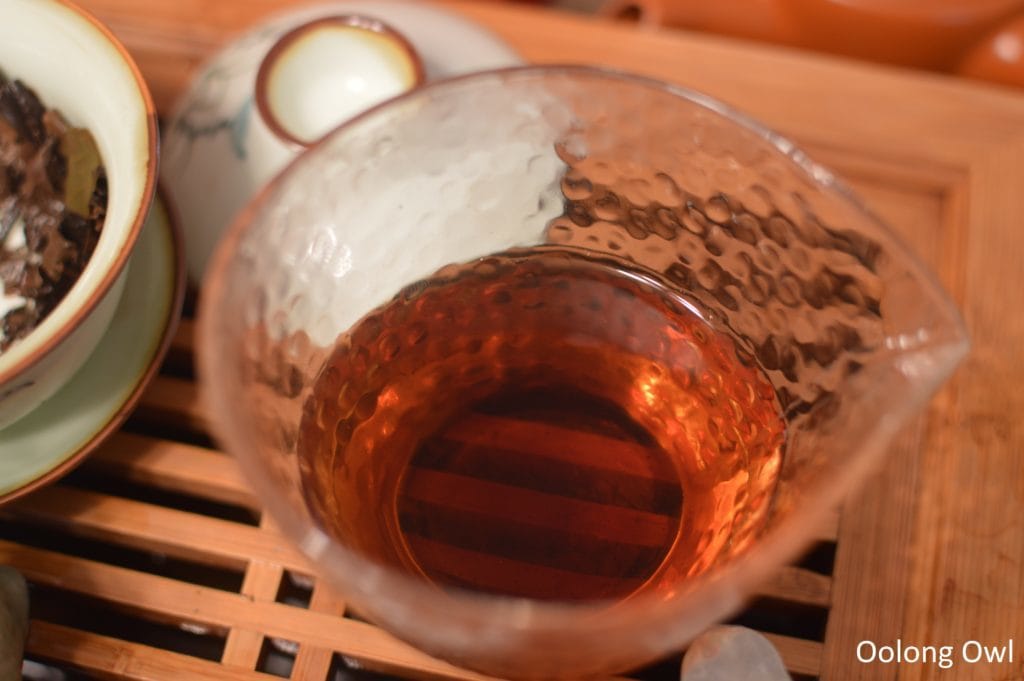 Fourteenth Infusion: Power steep, 20 minutes here. I have stuff to do today, and this tea session just keeps going. I got a punch of flavor of sweet dates and woodsy. This tastes like an awesome aged white with some woodsy black mixed in for depth. Really good, I could drink a whole thermos of this all day.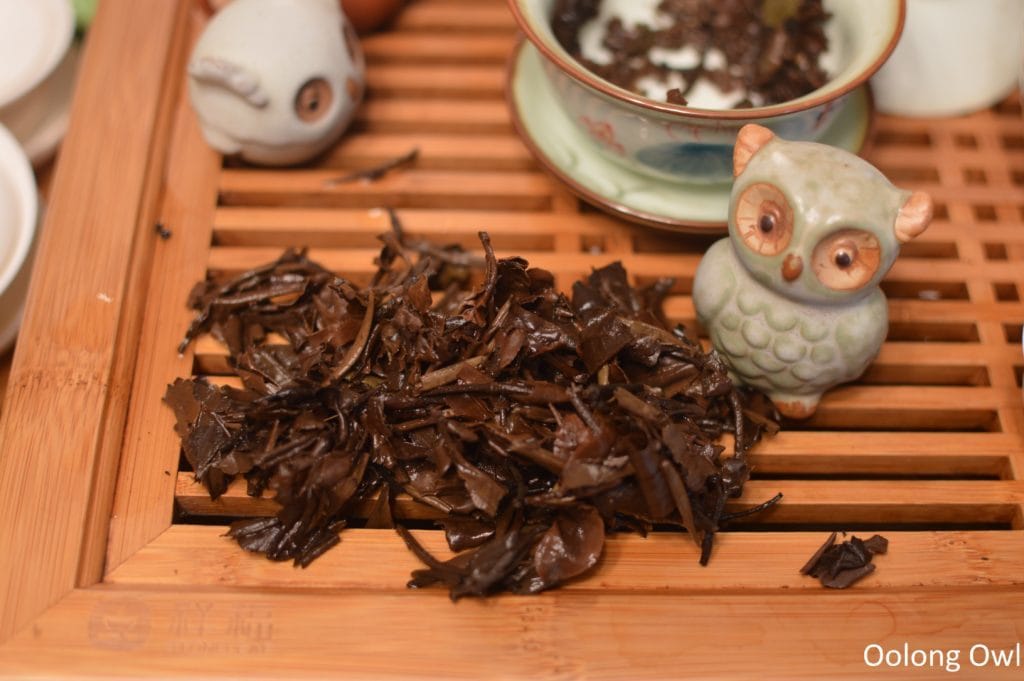 Comments
2011 Moonlight White is a unique tea that I think many people would enjoy – new tea drinkers and experienced tea drinkers! The flavor is strong and sweet. The brewing is pretty bombproof, I am sure you can western or thermos it with good results. Underleafing would come out decent too due to the strong flavor output. The leaf is gorgeous, a great show piece to guests. You get a long session too!
I've had Moonlight Whites before, but not as old as this one. The age of 5 years certainly did wonders, giving it a stronger, woodsy flavor making it closer to a black tea than a white. I didn't get any floral or much in honey, but something more dripping with tree sap, like drinking an old piece of tree. If you want a different tea that keeps you guessing, this aged Moonlight white would be it. This tea would be great for dipping your toes into aged white and without "medicinal" notes. I can see black tea drinkers (who prefer Chinese blacks) loving this for a lighter tea but with maximum flavor.
I am glad I bought a cake of this, however, storing it confuses me, going back to the debate on what Yue Guang Bai is. I haven't gotten a handle on whether I should store it separate, with my whites, shengs, plus humid control vs air tight. I don't know, but right now it is with my white cakes.