I am always on the hunt for aged white teas. Awesomely, Teavivre has a 2012 Fuding Shou Mei White tea that I've heard good things about from fellow tea drinkers, plus it has a great price. Teavivre was kind enough to send me some to review.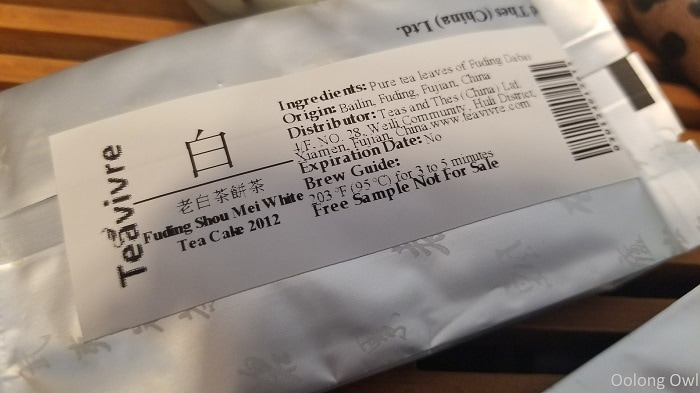 Dry Leaf and Steeping Method
The 2012 Fuding Shou Mei is pressed pretty flat and my sample contained a few thin, pried off pieces. The colours are interesting on the cake, as it has more copper and silver tones.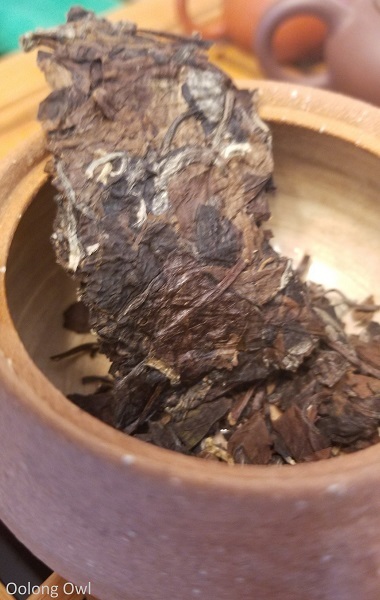 I used a gram of tea to 17ml of vessel size. I steeped with boiling water. I find boiling water cuts to the chase faster with aged white teas, though you can certainly start 190/200F (88/93C) and jump to boiling after a number of re-steeps, which will give you more infusions.
Tasting of Teavivre's 2012 Fuding Shou Mei White Cake
2012 Fuding Shou Mei White Cake steeps up a clean pale marigold with the scent of stale flowers.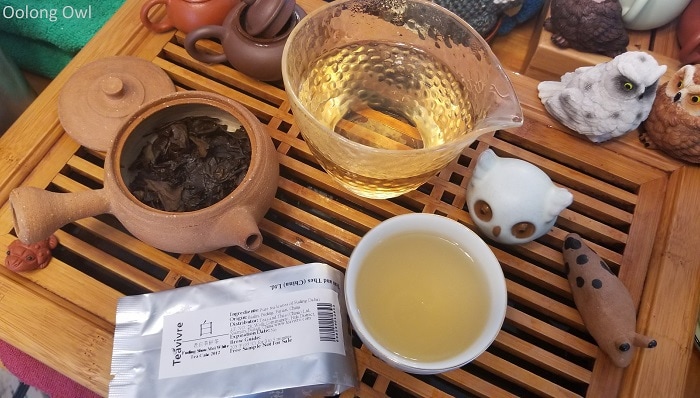 First and Second Infusion: 2012 Fuding Shou Mei White Cake taste soft, honeyed floral, stale paperback books, all with a thick creamy body. A delicious start!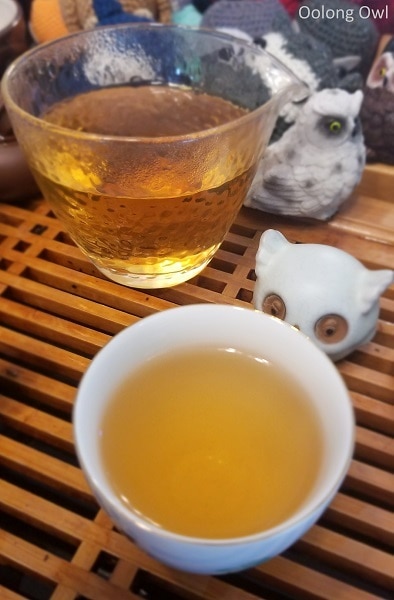 Third, Fourth, and Fifth Infusion: The aged Shou Mei got stronger in flavor, developing more of a honey note, and an interesting green sappy book flavor. It is like I took a brand new paperback book and ground it while drizzling honey. This was my favorite infusions, as I got that honey white tea flavor, yet also a taste of age.
Sixth, Seventh, Eighth, and Ninth Infusion: Start of the sixth infusion the color shifted ruddy.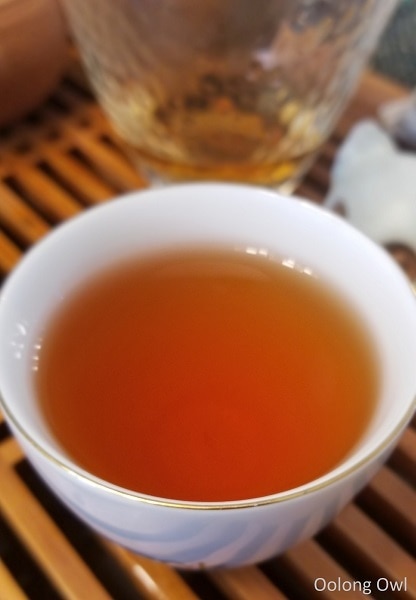 Then on the ninth, the colour went brown. Yes, this is still white tea.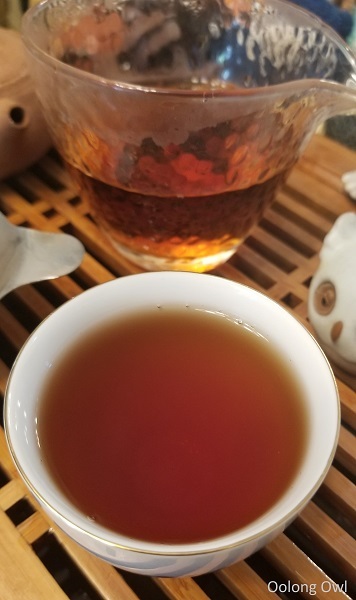 With each infusion here, it got less honey and more stale book in flavor. The final infusions in this bracket shifted to pure books and wood. The body is still thick and heavy.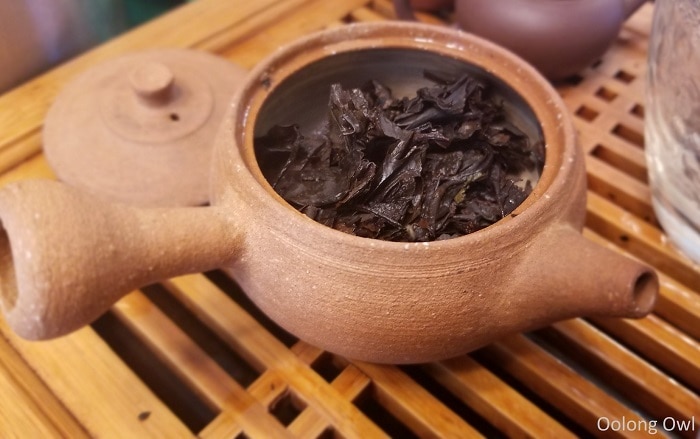 Tenth, Eleventh, and Twelfth Infusion: Flavor pushed on being a strong woodsy if I steeped it long 10+ minutes. The final infusion was 20 minutes and had that medicinal flavor starting to kick in. I likely could have another infusion if I boiled it on the stove.
Aged white tea… starts pretty but ends ugly.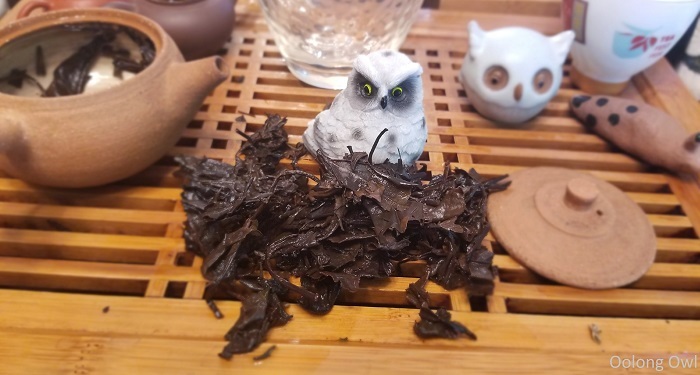 Comments
Teavivre always has pretty consistent teas, I generally recommend them for daily drinkers and for having great sales. Their offering of aged white is a good place to try aged white for the first time or get some cakes to age yourself without breaking the bank. The quality was good and similar to what I've tried in other aged white teas. At this time, a 357 gram cake is only $38 or $2.50 for a sample.
The age on Teavivre's 2012 Fuding Shou Mei is nice – you can experience a light honey start that tastes like white, but the longer you go, the more dark and woodsy it gets. A bit more time and this cake will likely get more medicinal and date notes. I'm debating getting a couple of these cakes to stash long term, once I know I have the room for them.
(tea provided for review | Affiliate links)