Bana Tea Company, that many of us love for their pu'er, also carries some oolongs. When I was at the LA Tea Festival I could not resist treating myself to a box of oolong. The Da Hong Pao Tea blocks is a 2013 spring tea, weighing in at 150 grams total.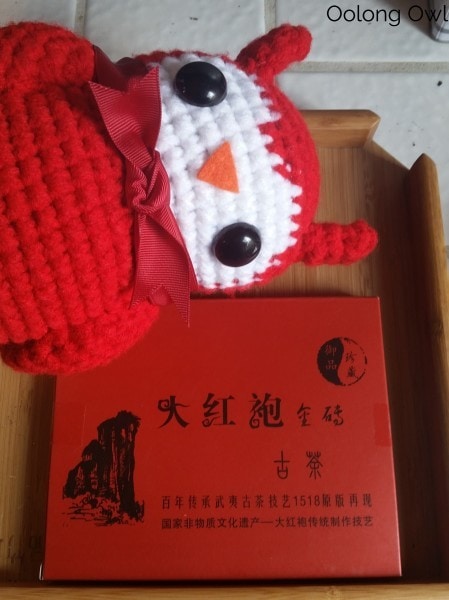 Packaging and Dry Leaf
The Da Hong Pao oolong is pressed into serving sized squares that are easy to break off. I see this tea as a big chocolate bar!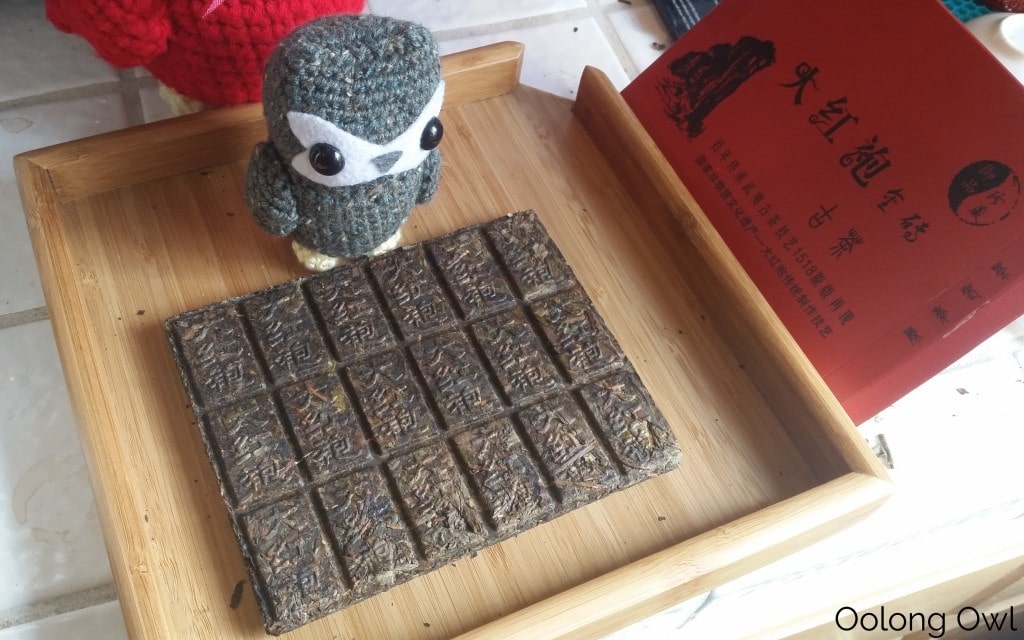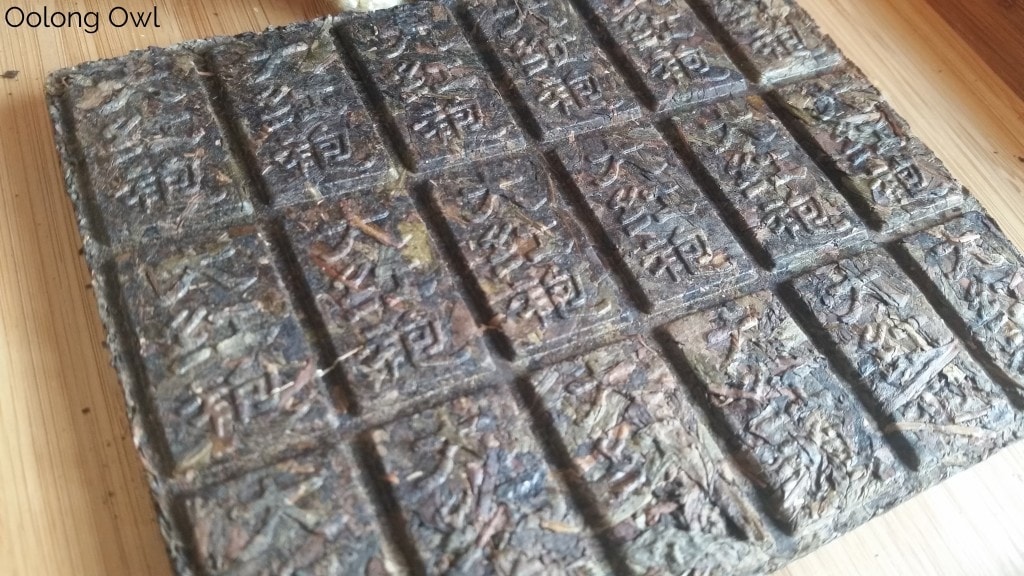 The oolong has a wonderful sweet roasty scent, yum! Bana Tea said each piece is around 8.5 but the corner piece I broke off clocked in just over 7 grams.
Steeping Instructions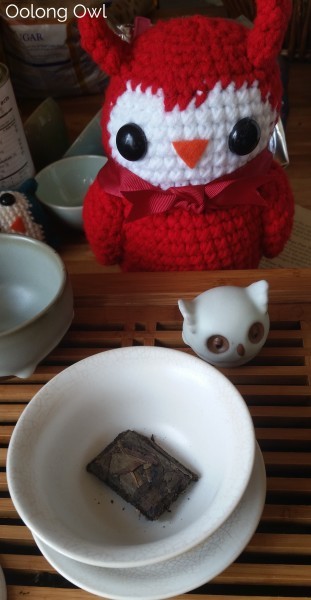 I used a 90ml gaiwan for my brick piece. Admittedly, it is an awkward ratio, I don't have enough oolong (or small enough gaiwan) to warrior-style flash steep it, but yet too much oolong to gongfu it at the pace I'm used to. Oh well, I'll just work with it. I did boiling water, rinse, and 20 second steeping.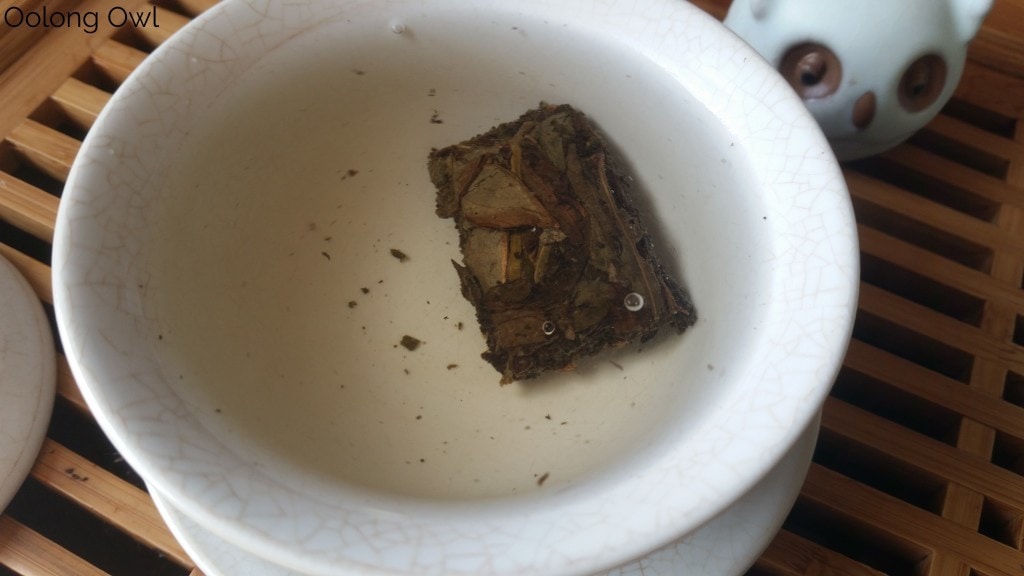 Tasting of Bana Tea Company's 2013 Da Hong Pao Tea Blocks
First Infusion: My Da Hong Pao tea block steeped up a pale sunny color.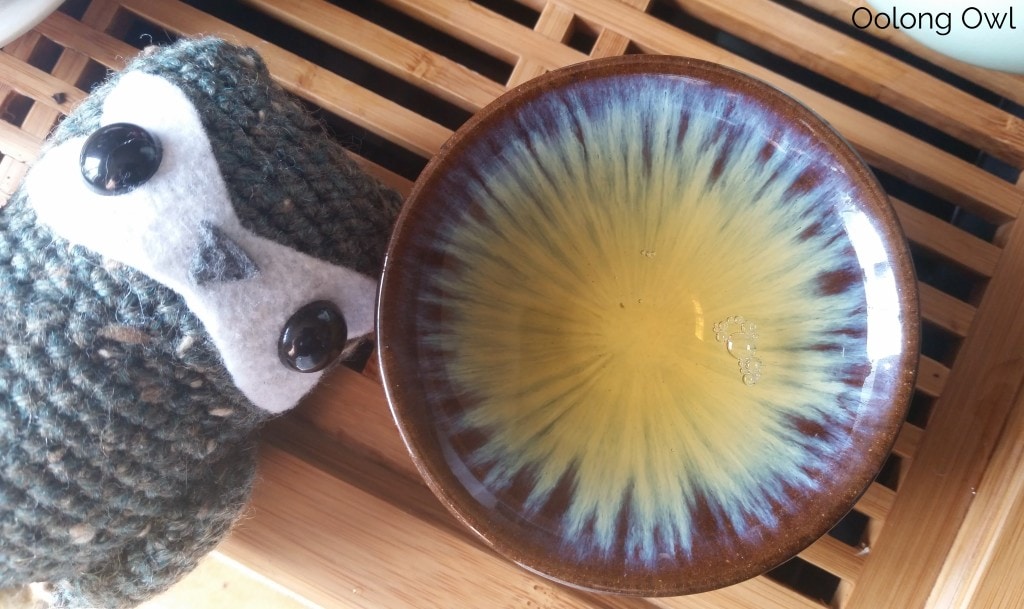 The flavor is soft and sweet with a light roast finish. However, this infusion is just too light for me so I dumped it and moved on.
Second, Third, and Fourth Infusion: The colour got warmer, looking beautiful in my warp speed tea cup.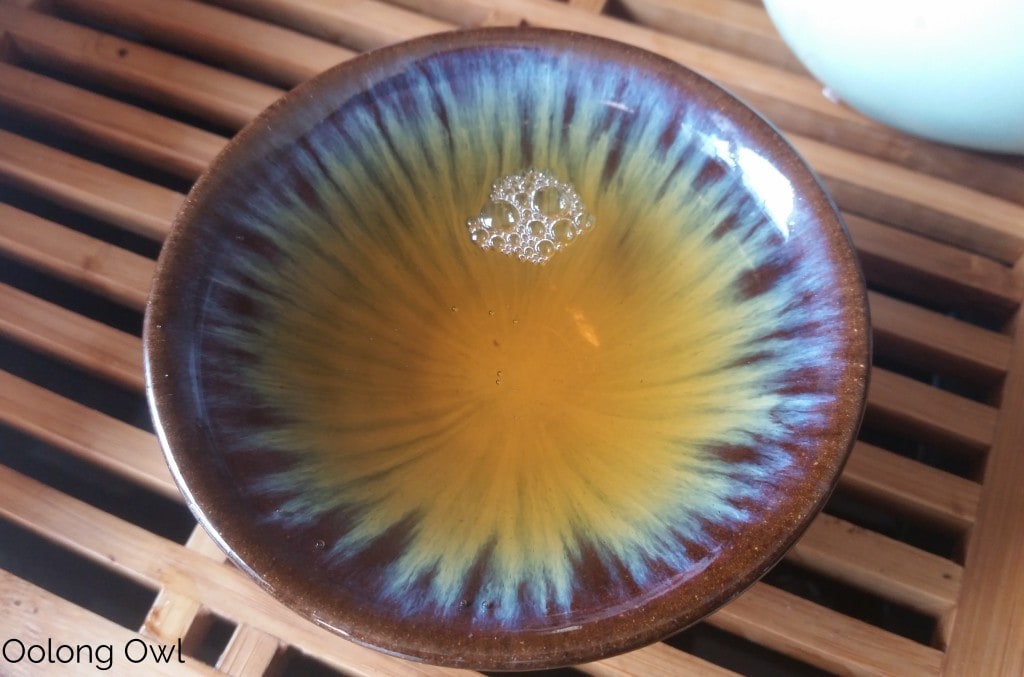 Each steeping got deeper with flavor. The taste is a medium level roastyness, sweet chestnuts and a clean finish. There is an excellent peachy floral aroma after each sip, making for some excellent fragrance. The flavor here is delicious and I love the floral fragrance, which lasts a long time after each sip.
At the third steeping the leaf is almost broken up, but at the fourth steeping the gaiwan is starting to explode!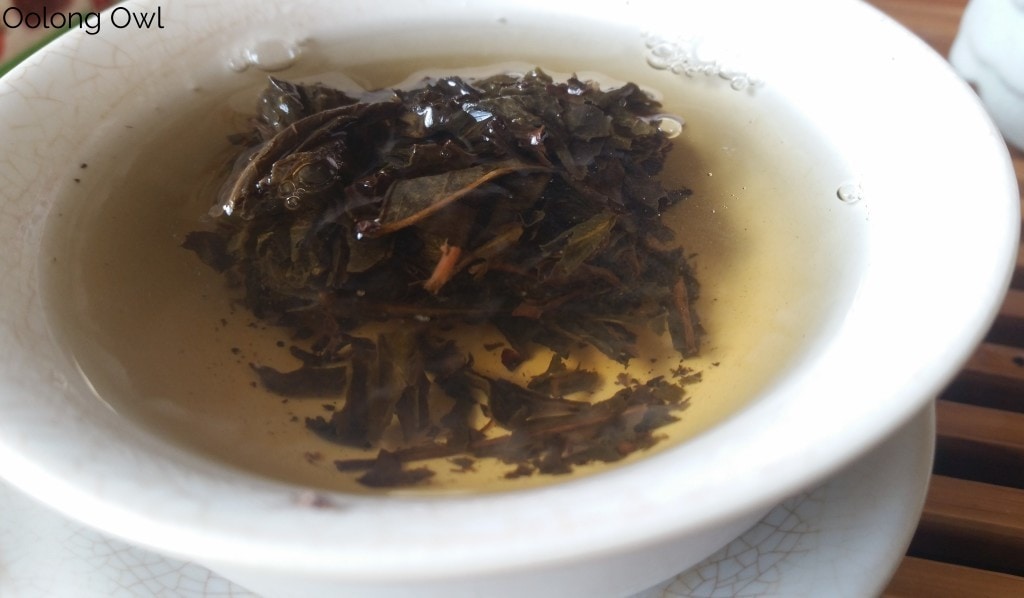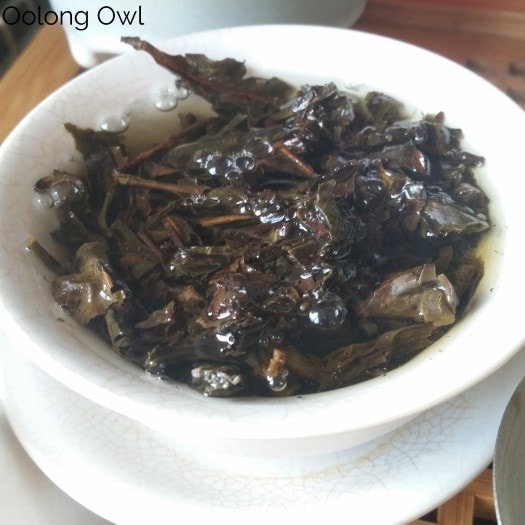 Fifth, Sixth, and Seventh Infusion: The flavor is dropping to a light roast, with a nutty peach floral overtaking the session. The finish has a bit of a tangy finish.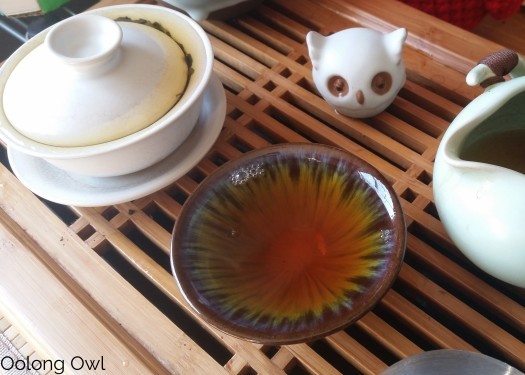 Eighth Infusion: I did a 30 minute extended infusion to juice as much as I can out of the leaf. The flavor has shifted to a cooked green leaf, nutty, and bitter with a tangy finish. I could probably get another really got steep but I stopped here. What I didn't know at the time I made this tea was Bana Tea had steeping instructions at 195f, that would of likely got more steepings and less cooked green flavor at the end of the session.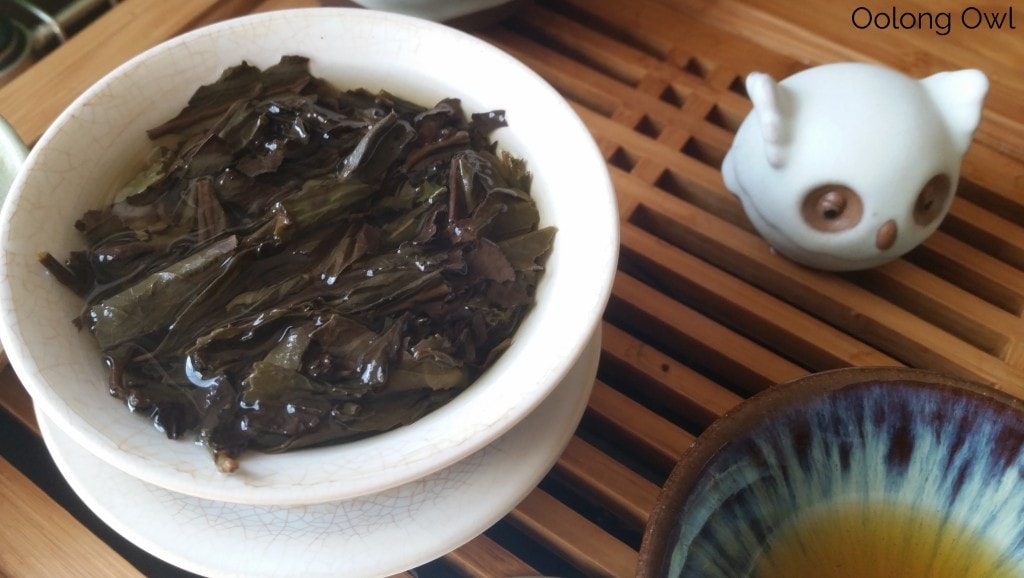 Comments
Bana Tea Company's Da Hong Pao Tea blocks is a fun, brick sized and pre-portioned oolong, perfect for travel and Da Hong Pao lovers. It is a decently durable oolong, it only got bitter after a 30 minute steeping, so I think this one would do great western, grandpa or in a travelling tea thermos.
The price on this oolong is quite fair too, 150g brick for $14. Of course, if you buying from Bana Tea, be sure to pick up some of their awesome shou pu'er!
I wonder what more age will do to Da Hong Pao Tea blocks? I guess I'll find out if I don't drink it all!