With my last Bana Tea Company order, I got a free sample of 2013 Simply Classic Ripe Puer. It is listed as a traditionally made bulang shou puer great for the daily drinker. It isn't reflected in my sample, but Simply Classic is pressed into a brick and wrapped in bamboo. The price of this shou brick is a deal too!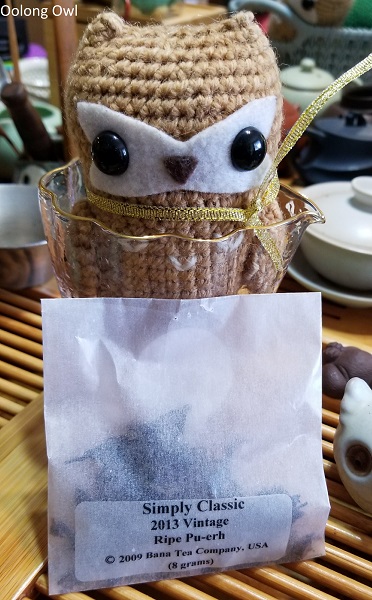 Dry Leaf and Steeping Method
The sample of 2013 Simply Classic smells earthy with a bit funk. The leaf has some nice gold to it.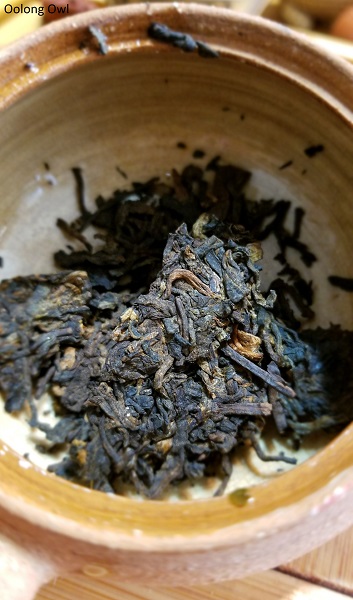 I used 1 gram of leaf per 13ml of vessel size, steeped in boiling water. I have been doing single rinses lately, but after the first rinse I smelled a bit of sourness, so I went in for a second rinse.
Tasting of Bana Tea Company's 2013 Simply Classic Shou Puer
Simply Classic comes out a lovely clear dark ruby.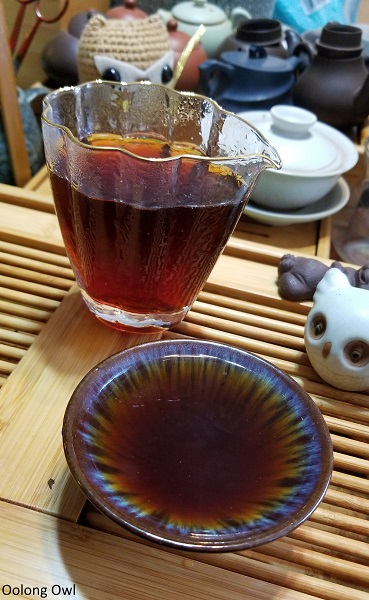 First and Second Infusion: The first infusion of Simply Classic was a bit sour, but the second infusion lost the sourness. The second infusion is smooth and chestnutty. The flavor is surprisingly bright but I do detect a bit of wet pile shou funk that is present in younger or recent pressed shous.
Third, Fourth, Fifth, Sixth, Seventh, and Eighth Infusion: Simply Classic has strengthened in flavor to a dark depth of roasted chestnuts and clean earth. The tea lost all traces of funk, leaving a crisp mineral note. The texture is oily slick giving a nice coating in the mouth. The body feel is heavy, feeling like a hot rock sinking and warming me up.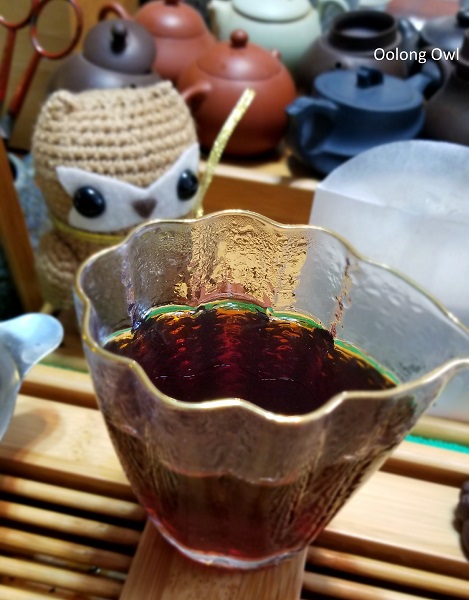 Ninth, Tenth, and Eleventh Infusion: The tea is lightening up. Simply Classic shou tastes brighter, sweeter, mineral, and of soft dirt earth. It lost the stronger depth from the overdrive chestnut. Each steeping got a touch of astringency, creating a weird feeling in the gums.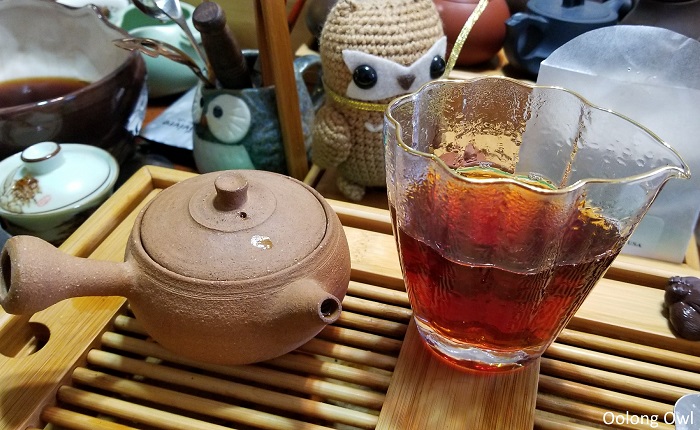 I am surprised how long this shou is going, rarely I see a cheaper shou resteep this well!
Twelfth and Thirteenth Infusion: I pushed these last infusions for 20 minutes and it came out well. I still got payoff and flavor similar to eleventh. This tea just doesn't stop and just slowly lightens. It is strongly sweet and mineral, with an interesting carryover note of earth due to the slight astringency.  I can likely get an infusion or two if I boiled on the stove or used a clay teapot.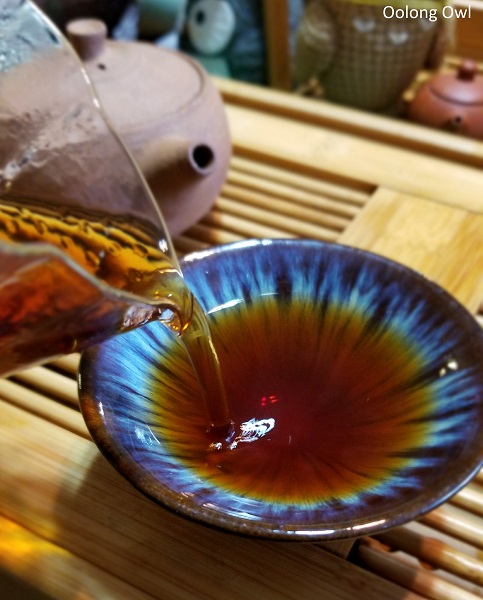 Observing the leaf, Simply Classic also has a bit of green on the leaf, so this shou puer can age a bit more.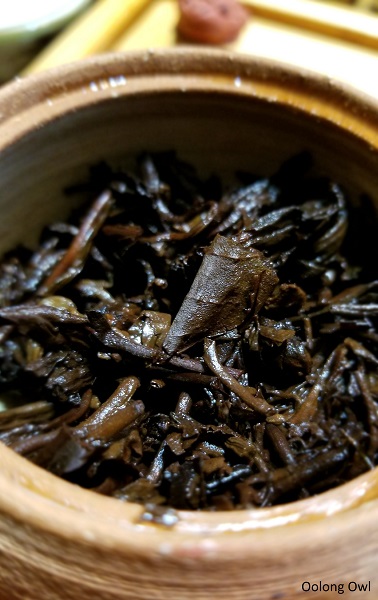 Comments
Bana Tea Company's Simply Classic is an earthy nutty shou puer that has plenty of resteep payoff. It does have a touch of funk early on, but after a couple rinses, it disappears. I drank this sample with about 2 weeks of rest. If off notes are present in the full cake, likely it'll go with time.
2013 Simply Classic shou puer is certainly a good daily drinker especially since it is 200 gram brick for $24 at this time, which is pretty inexpensive for what you get. I personally like their 2015 Bulang shou cake more for a similar price from Bana Tea Company, but Classic has more age on it and more resteep power.
(tea received as a free sample with purchase)