I purchased the 2015 Bulang Raw Mini Cake from Bana Tea Company when I was at the LA International Tea Festival. I remember tasting the 2015 Bulang Shou at the Festival, but I ended up buying both as the shou was so good, plus the price was affordable. This Bulang sheng is a spring harvest from 100 year old trees.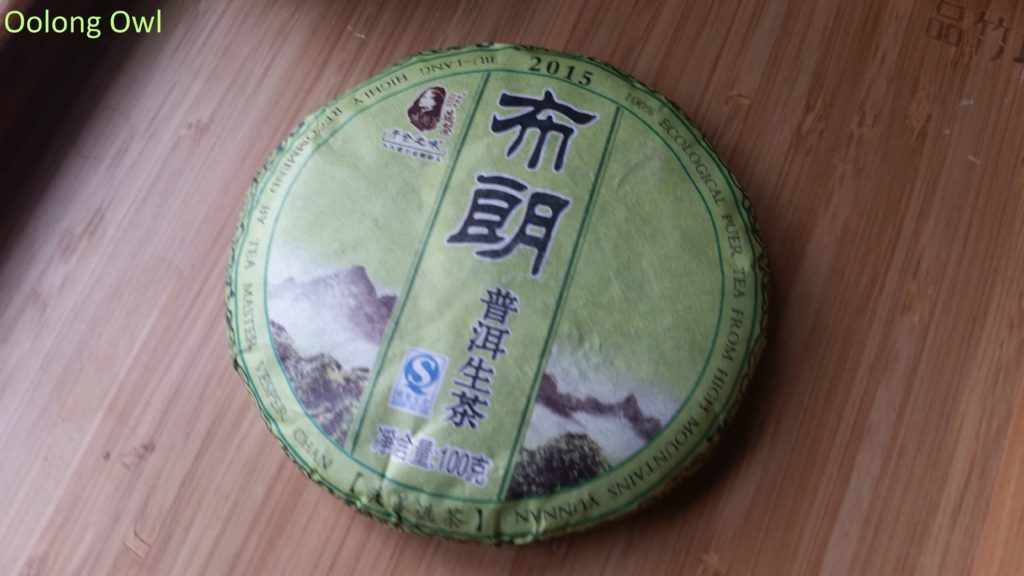 Dry Leaf
The cake broke apart easily, so it is likely a stone/hand pressed cake.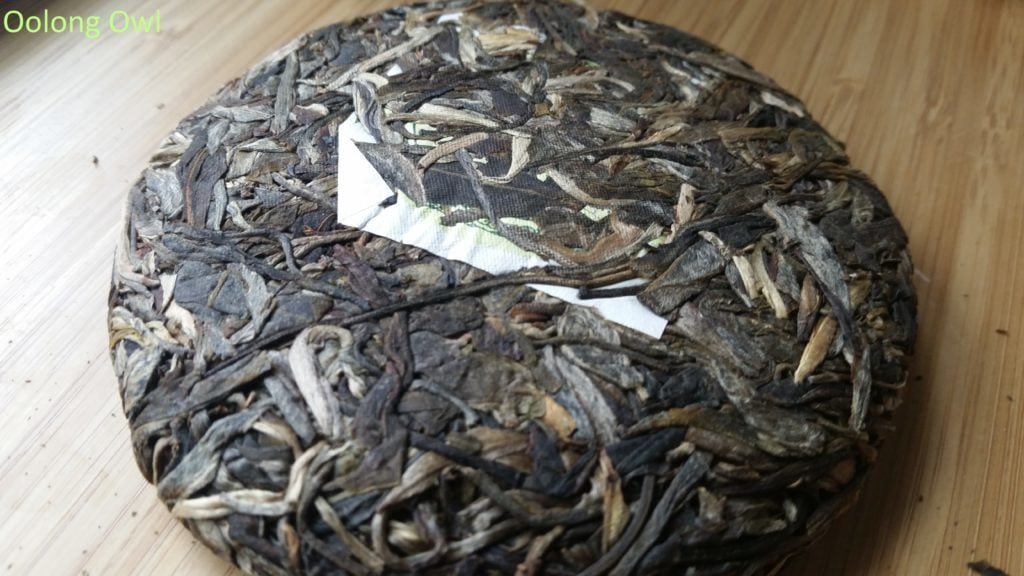 Steeping Instructions
I tried doing a younger sheng treatment, so 200F, but I ended up using a slightly higher leaf of 1 gram to 14ml. I didn't want to waste any loose bits as I don't have my frankensheng tin with me. The pu'er steeps up clear with a light tint and a creamy, steamed greens scent.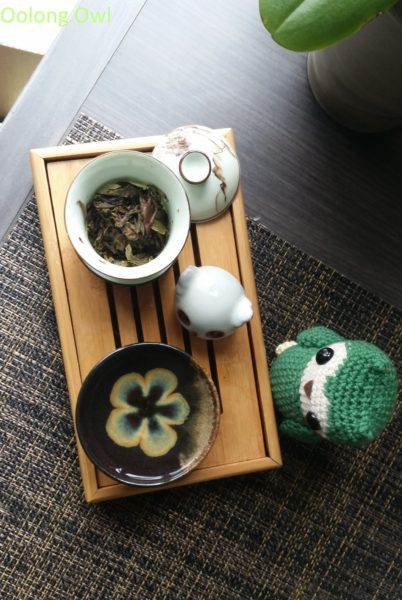 Tasting of Bana Tea Company's 2015 Bulang Raw Mini Cake
First, Second and Third Infusion: The bulang has a soft, creamy and sweet in flavor with a hint of grass, tulips, and slight char. The intensity is light and easy to drink. The aftertaste builds into a sweet floral. I think someone who hasn't tried raw pu'er before would think this is an oolong due to the fragrance.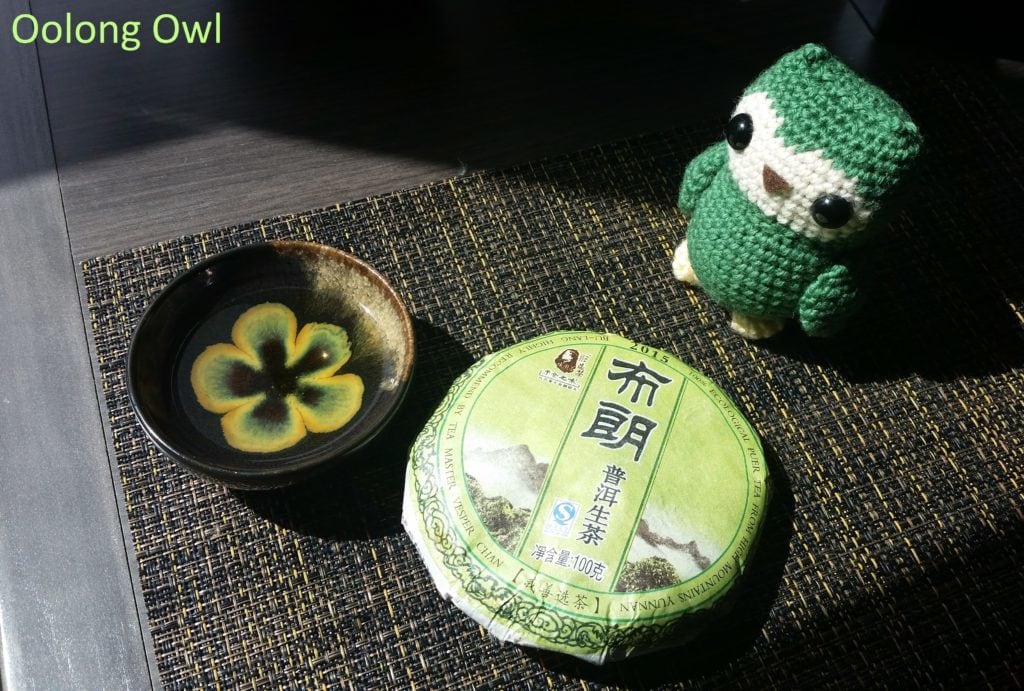 Fourth, Fifth, Sixth, Seventh, Eighth, and Ninth Infusion: The tea has shifted to savory with a light/moderate flavor – clean, grassy leaf with a pleasant bitterness. The finish has a lovely peachy floral taste. The bitterness is quite nice. The aftertaste builds with each steeping, and it takes over to a thick peachy floral taste.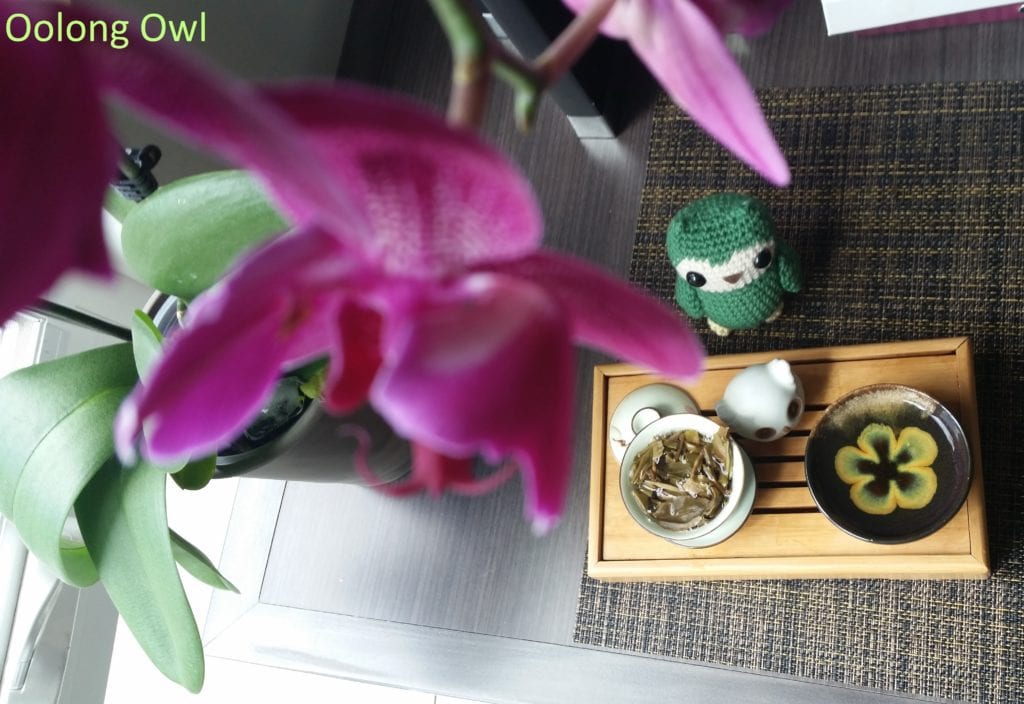 Tenth and Eleventh Infusion: I did long steeps here, 5 and 10 minute, as the last one was very light. The 2015 Bulang Raw Mini Cake's flavor is light but the finish is a strong bitter grassy with a savory sharp floral aftertaste. There's some dryness, hitting the back of the tongue. I tried a 12th steeping and didn't get much flavor.
Seattle tea drinking!
Comments
2015 Bulang Raw Mini Cake from Bana Tea Company is very friendly and easy to drink, only the final steepings were a bit rough. Overall, this little mini cake is a solid, ready to drink, every day drinker pu'er. The 2015 Bulang Raw Mini Cake would make a very good new sheng drinker tea and the price is right, right now $14 for 100 grams! The cake is small and easy to break, so you don't need much effort to get drinking.
If ripes/shou pu'er is more your style, be sure to check out my review on Bana Tea Company's 2015 Bulang Ripe Mini Cake!