It is no secret, I dislike green tea that doesn't come in powdered form. There is something about green tea's grassy taste and chill energy that doesn't settle well with me. White2Tea has a tea club month that is green tea and with covid scramble, I decided it was too much hassle to arranged this month to be skipped, so here I am drinking it before I ship it to a friend.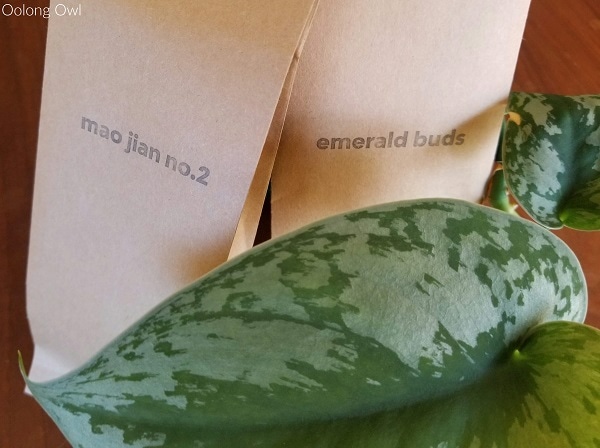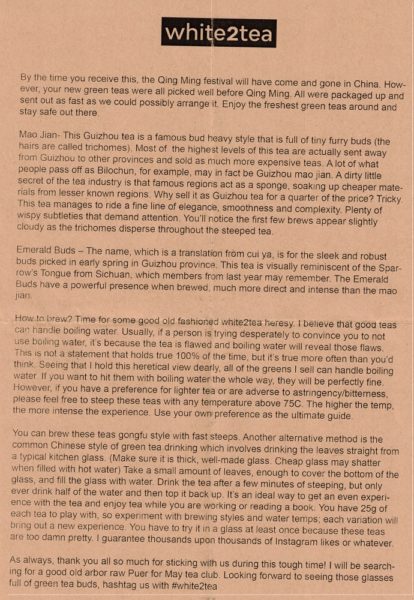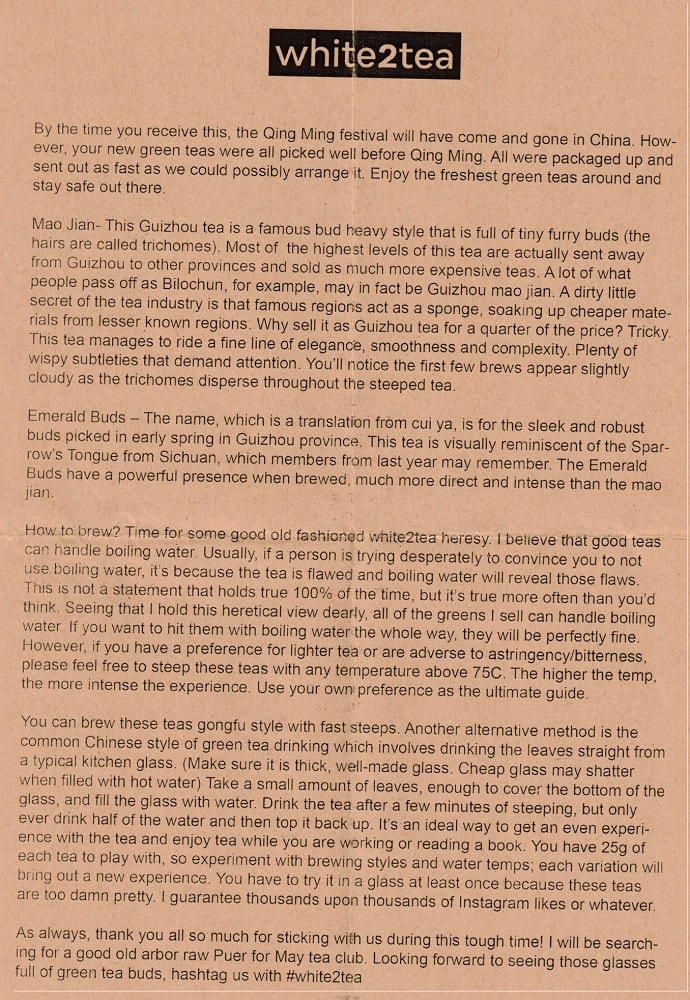 Both green teas I used 1g to 20ml leaf to vessel ratio. I usually go 1g/30ml for greens but I'm feeling spicy today. The handout said to steep in boiling water, and boiling water I shall. Last green tea review for White2tea I did use boiling water and it came out fine.
Mao Jian Green Tea from the 2020 April White2Tea Club
The Mao Jian has SO MUCH FUZZ that it is dusting the bag. Dumping the leaves into the gaiwan left a cloud of dust too.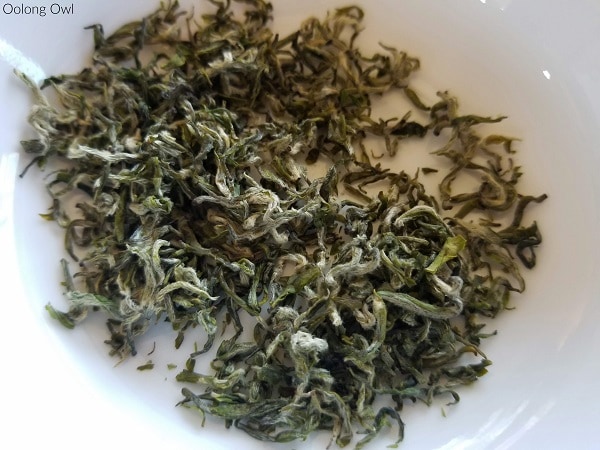 On the subject of fuzz, have you seen my new angora rabbit? He's very fuzzy too.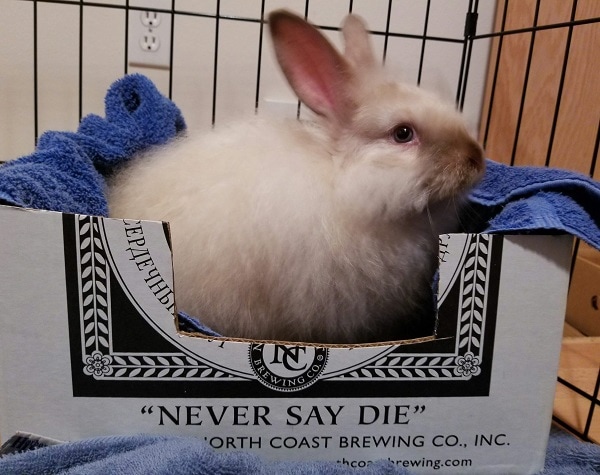 Back to the tea, the 2020 Mao Jian smells grassy and biscuity. Steeped up the leaves smell of sour artichokes.
First and Second Infusion: Mao Jian brews up cloudy from all that fuzzy with a lime juice green hue.
Mao Jian sips in sweet, vegetal, buttery, and beany like sucking on an edamame bean. The green has a thickness to it with an oily lip feeling, all with a sweet aftertaste. The second infusion builds in flavor strength finally adding that artichoke note. Despite the boiling water, there is no bitterness or astringency.
Third and Fourth Infusion: Mao Jian hit this ultra-smooth and balanced state – it's perfectly holding onto a sweet, minerally, buttery, vegetal, and touch of bitterness. This reminds of eating a buttered saltine crack with edamame on top.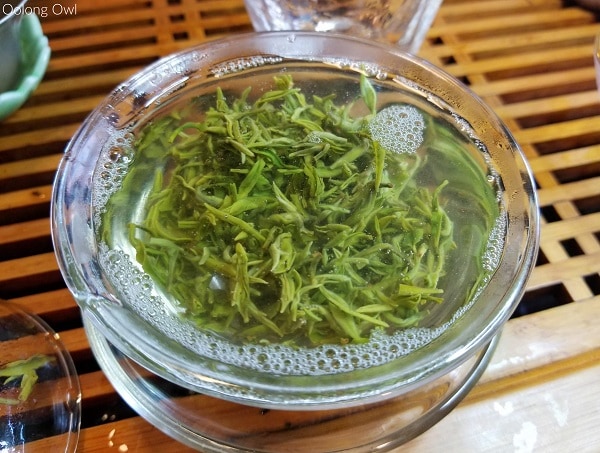 Fifth Infusion: Mao Jian is getting bitter and dry now, sipping in like a dried out artichoke and lima beans, with a sandy mouth feeling.
Sixth and Seventh Infusion: This tea is on its last legs but somehow swung to be sweet, light, mineral, and edamame beany. In the end, Mao Jian is slightly dry but not bitter.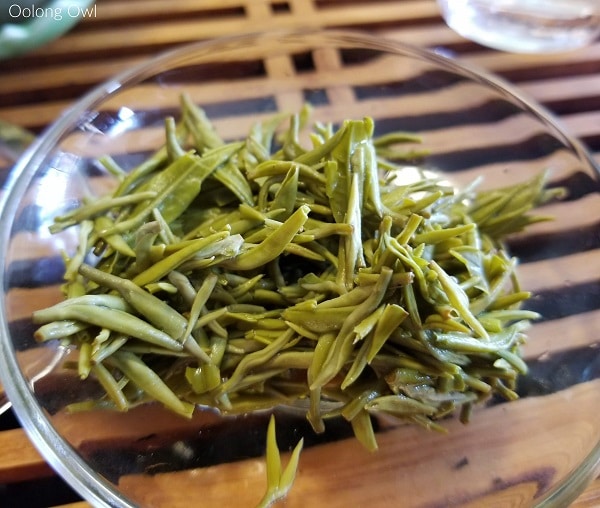 ---
Emerald Buds Green Tea from the 2020 April White2Tea Club
This tea smells like veggie chips to me as it has a savory scent with a sweet kick. The steeped leaf smells like mashed potatoes with lima beans smashed in.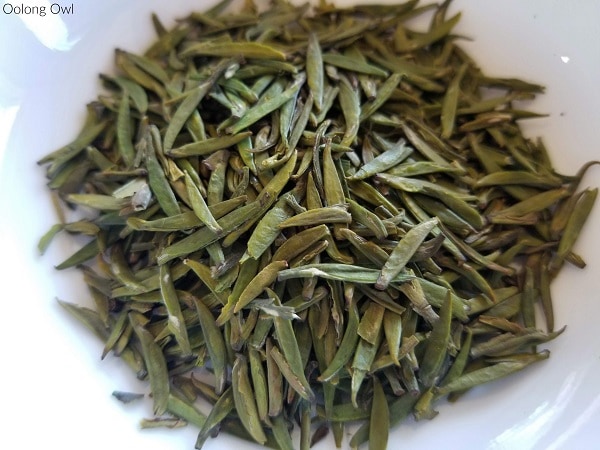 First, Second, and Third Infusion: Emerald Buds steeps up with a faint hint of colour.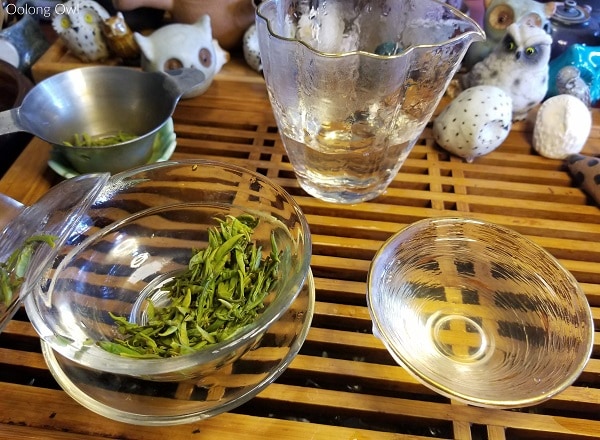 Despite the light colour, this green tea slaps back with flavor – it sips in thick creamy mashed peas with a zesty spinach finish. The aftertaste is sweet with a hint of toasted white bread.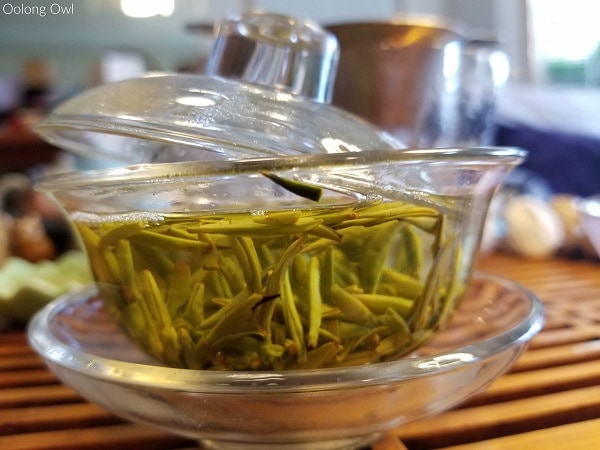 Fourth, Fifth, and Sixth Infusion: This steeping has an unusual flavor for me, something I don't taste as I don't drink greens much. Emerald Buds is like steamed rice with a hint of browned crust, vegetal, light bitterness, with some astringent spinach to make the teeth squeak. I pushed the last 2 infusions, with boiling water, for 5 -10 minutes and it was more of the same, but with a building dryness.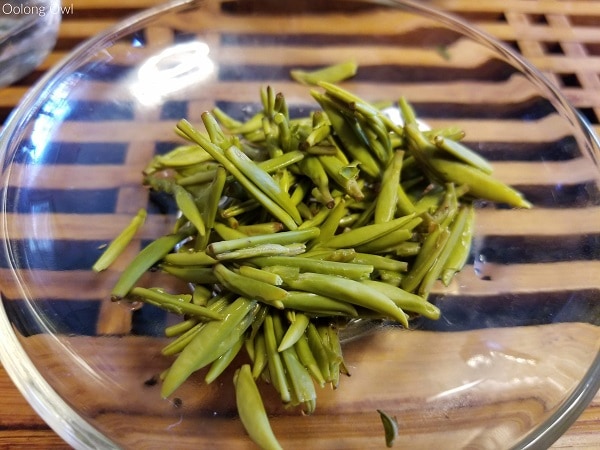 ---
Comments
Out of the two green teas, I liked Mao Jian the most for gongfu steeping. The texture was great and translated well for someone who drinks young puer and not a green tea drinker. I almost kept this one for my own drinking, but my green tea loving friend would enjoy it more.
Emerald Buds however isn't delicate sort and might be more interesting for someone who loves lots of powerful green tea flavor. I am predicting this one would do the best grandpa style.
White2Tea typically has this green tea selection once a month and available for purchase briefly.