Today we are checking out Song Yi Tea, specifically their oolong and black teas. They have a website, but the shop redirects to their Etsy storefront. Song Yi Tea mostly sells Taiwanese oolongs but they also have some Taiwanese black teas and Yunnan puer.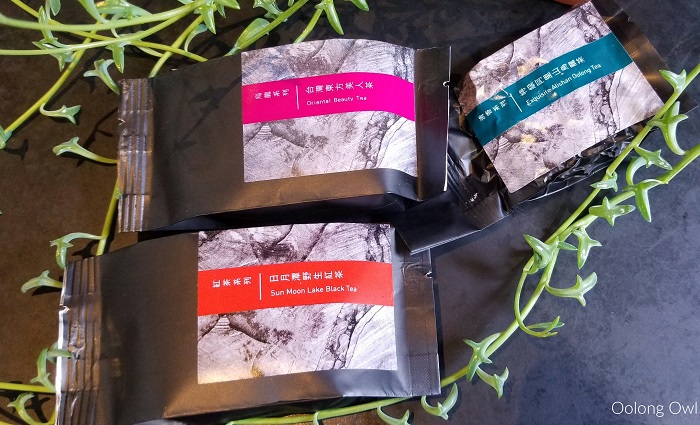 Song Yi Tea's Exquisite Alishan Oolong Tea
Exquisite Alishan is a Qingxin cultivar High Mountain Taiwanese Oolong. The leaves are vibrant green with a milky, nutty and floral scent.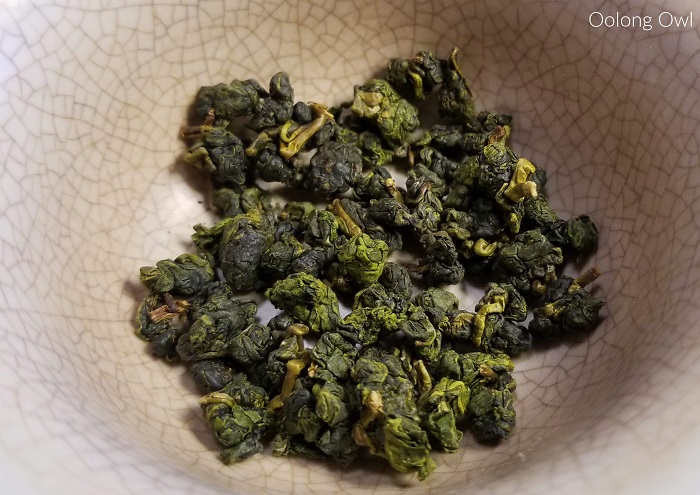 I used 1 gram of leaf per 15ml of vessel size, gongfu steeped in boiling water. Interestingly, Song Yi Tea has the same instructions on their site. Thumbs up! Steeped up, the unfurling hot leaves smell like orchids and almonds.
First Infusion: The broth is thick, like drinking cotton balls and butter. The Alishan is sweet, nutty and light to start. After a few sips, it builds up the aftertaste of tulips and peaches and cream oatmeal.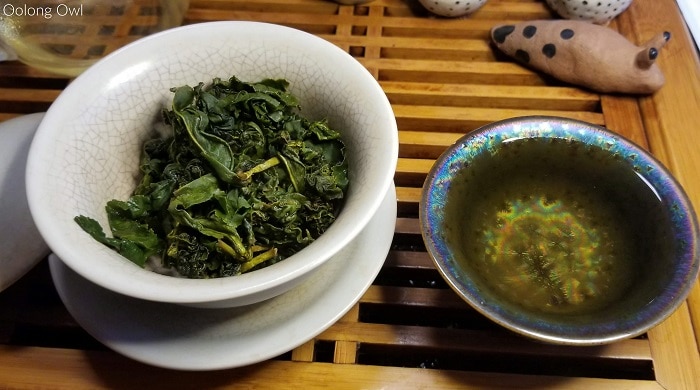 Second, Third, and Fourth Infusion: Exquisite Alishan's second infusion is strong. It is impressively balanced tasting featuring a punchy floral, peachy, and refreshing herb bite to it.
Fifth Infusion: The tea went quickly from well balanced and floral to bitter. I think I hit the end of this Alishan but it was a good drink till the end. Despite the bitterness, it has a sharp vegetal bitter bite and a long floral aftertaste of fresh tulips.
Song Yi Tea's Exquisite Alishan an excellently balanced high mountain oolong. In general, I find Alishans tend to be more floral heavy, but I quite enjoyed this one for the complexity.
---
Song Yi Tea's Oriental Beauty
I could not find Song Yi Tea's Oriental Beauty on their site, but I have it so here's a bonus review. The leaves are quite fuzzy bud heavy, with the packaging coated in tea hairs.
The leaves are peachy and sweet smelling.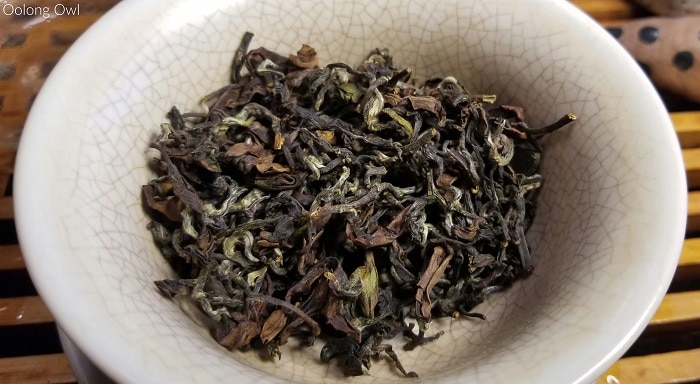 Steeped up the leaves smell strongly of honey and stone fruits.
First, Second, and Third Infusion: Like the others, Song Yi Tea's Oriental Beauty is thick to drink, like melted butter. I am sensing the thick texture is what Song Yi Tea likes in a tea. The flavor notes are light but tastes of honey and powdery peach. After each sip, I get a salivation effect.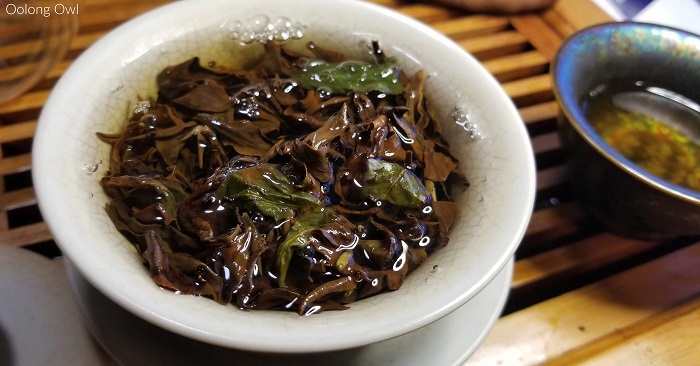 Fourth Infusion: The fourth infusion of this Oriental Beauty got caramel red dark. It sips in bordering astringent, but with a playful peachy honey note.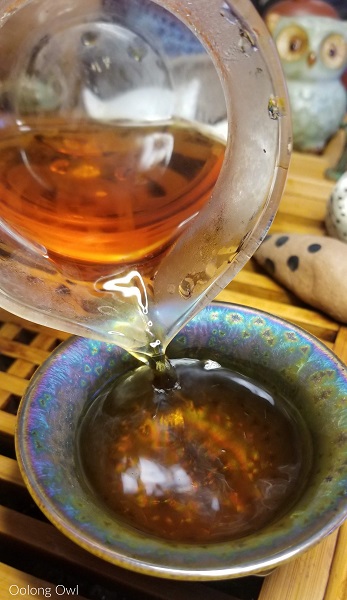 Fifth Infusion: The last infusion is bitter and dry on the tongue. Besides that, it's got a honey note going.
Song Yi Tea's Oriental Beauty leans on the fruity edge with a bit of a delicate steeper as it is bud heavy. The texture and mouthfeel are excellent – perfect if you love a fruity thick oolong.
---
Song Yi Tea's Sun Moon Lake Black Tea
Song Yi Tea's Sun Moon Lake Black Tea is a bug-bitten Camellia Japonica, which is unusual on multiple fronts. Not often do I come across a bug-bitten black tea, nor Camellia Japonica. Sun Moon Lake black teas tend to be Ruby 18 or Assamica cultivars.
This Sun Moon Lake sports impressively long leaves that smell like honey and dried figs.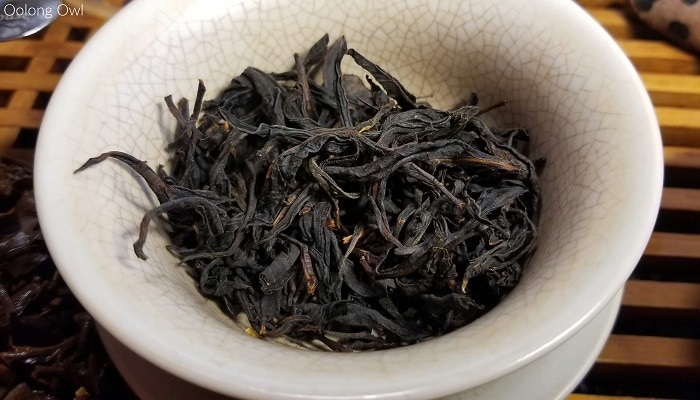 I went with the usual 1 gram per 15ml of leaf and boiling water, despite the lower temperature recommendation. Steeped up, the tea smells like curling apple peels, honey, and figs.
First and Second Infusion: The flavor is different for a sun moon lake. Song Yi Tea's Sun Moon Lake is milky and caramel-like, drinking like melted butter. There is a caramel apple finish after each sip.  My brain is confused as Sun Moon Lakes to me are usually very fruity or malty (Ruby 18 vs Assamica) whereas this tea milky and caramel.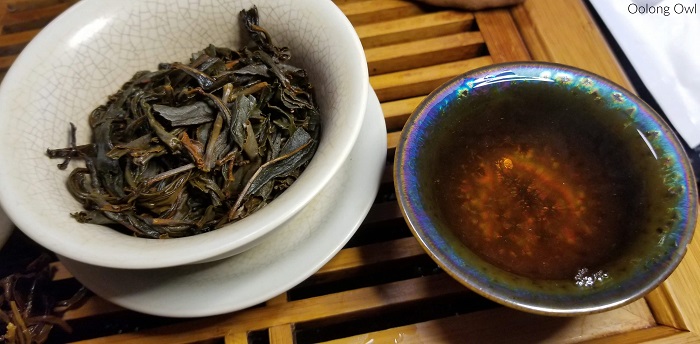 Third and Fourth Infusion: Now I can taste why this was recommended at a lower temperature. I have an astringent texture now, leaving the tip of my tongue dry. The flavor starts as buttery caramel and then slips into a mix of apple and berry flavor.
Fifth and Sixth Infusion: Sun Moon Lake has gotten light, sipping berry fruity to start, with the milky butter caramel note as the finish. It is quite dry as I can feel my teeth being scratchy, but overall still a wonderful tea.
Song Yi Tea's Sun Moon Lake is a unique tasting with a buttery caramel tasting note. I quite like this tea, though it would prefer lower temperature water or shorter infusion times than usual. I couldn't test this tea again as I drank it all!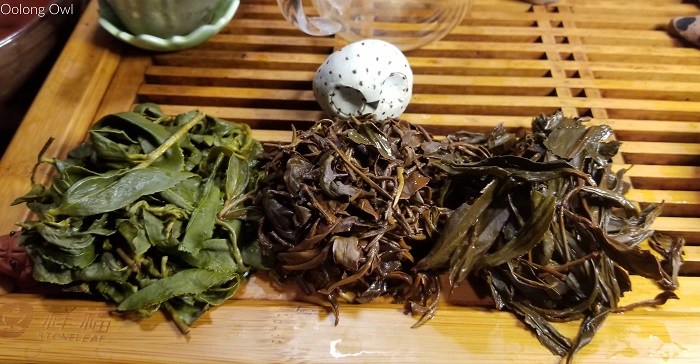 (teas provided for review)