Just keep me away from ebay and aliexpress – I keep finding these pretty gaiwans, tea cups and tea pets (I also find really weird stuff, but that's another topic). I guess the good thing is as I downsize my tea stash, I'm creating more room for the tea ware.
The Haul: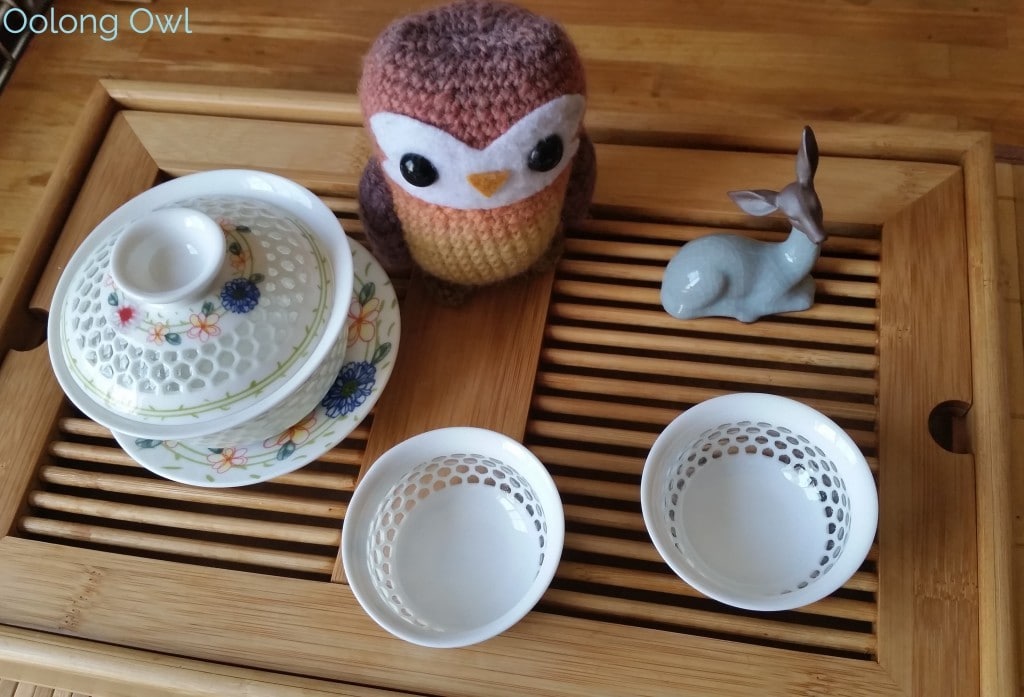 The first item I purchased was the cups off aliexpress. I was inspired to get a rice pattern cup off Verdant Tea, who had some for a nice price, however I wanted a cup with more colour on it. I found these off aliexpress, which were a nice price, though you have to purchase a pair. I found another helpful search word for this style of tea ware is "honeycomb".
Ceramic crystal cutout honeycomb tea cup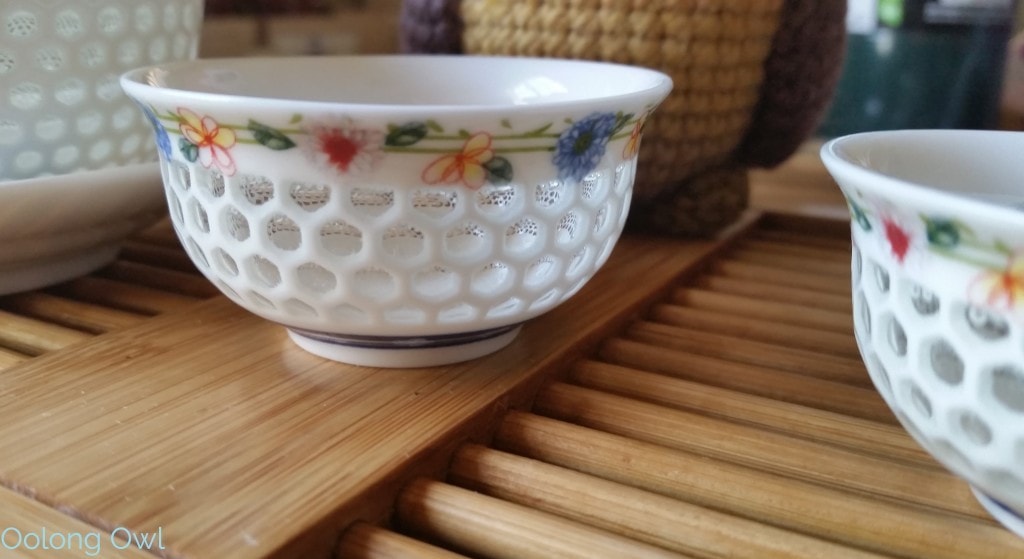 I'm overall really happy with the cups I got. So pretty!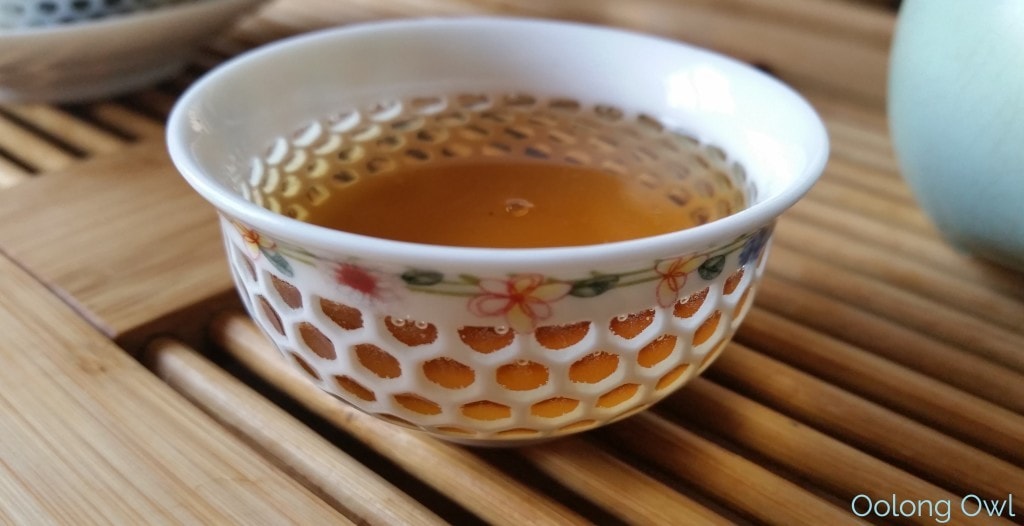 The Tea Owls quite like the cups too. I should really get more cups like this, they are just super cool and more fun than a white interior or glass tea cup.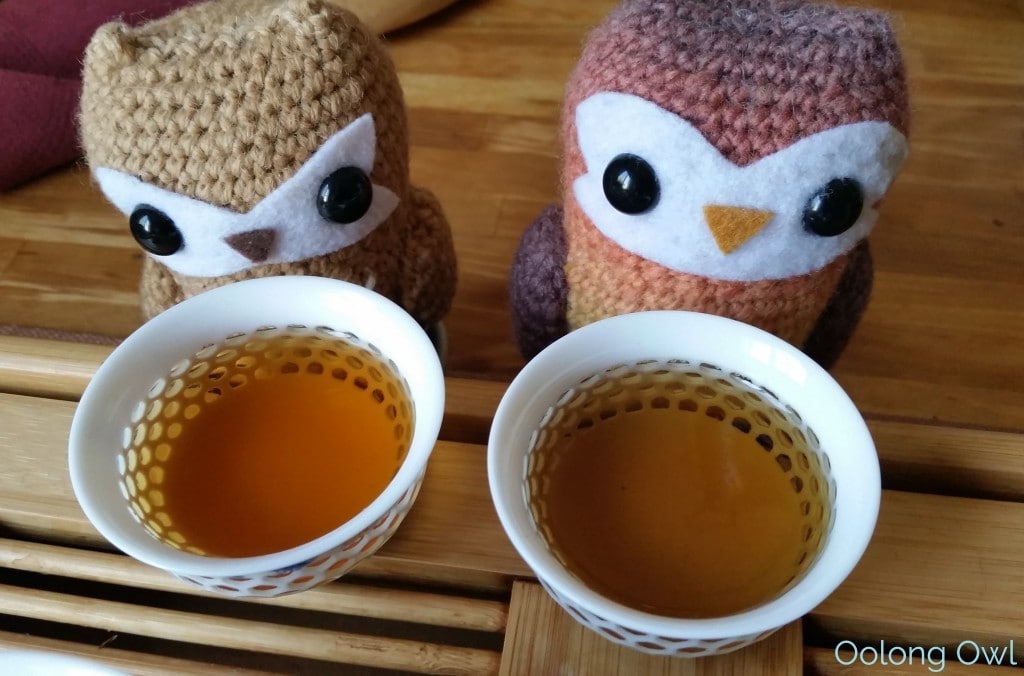 With dumb luck, I was on ebay purchasing a pu'er cake and I saw this gaiwan up for bid – which looked like they matched my tea cups. I decided I had to have it to complete the set and won it for $14! The cups are indeed the matching set as it's the same brand and year on the bottom! This was for bid, so I don't see the same gaiwans for sale, sorry everyone.
I'd say the cups are more impressive than the gaiwan. Since tea leaf is on the dark side and crammed into a gaiwan, you get to enjoy the tea colour less than a drinking cup.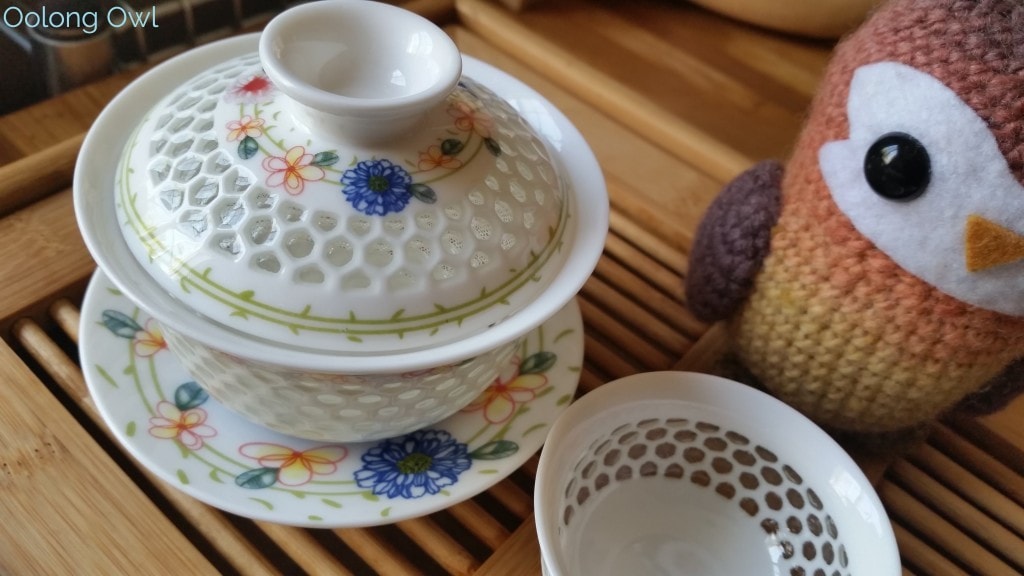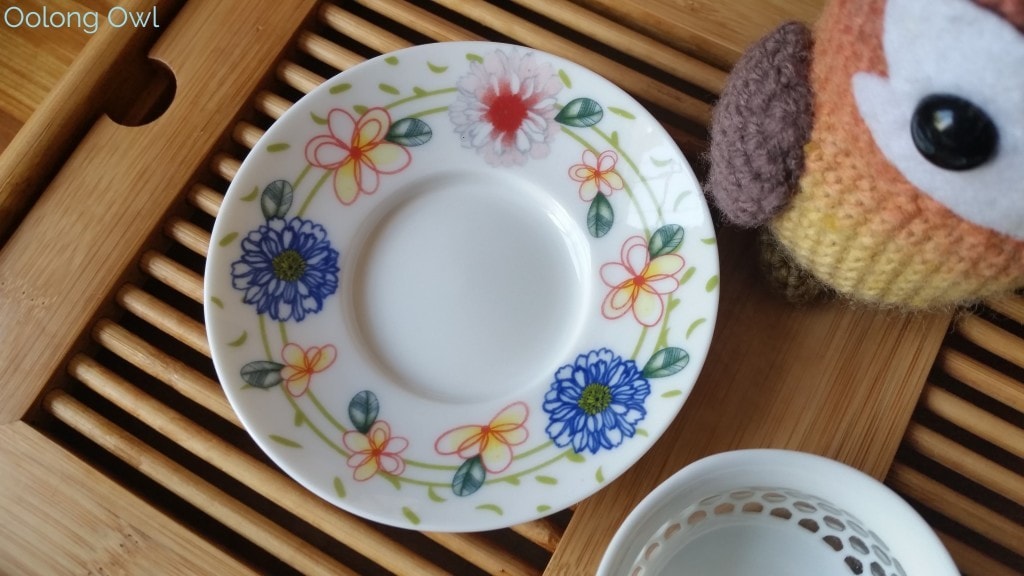 In action! Guess the tea!
With that ebay pu'er purchase I just mentioned, I also snagged a deer tea pet from the same shop – Berylleb King Tea. I'm pretty sure I've ordered tea off these guys before, and seen them recommended by others as a reliable ebay seller. I've seen other sellers have a white bodied version, but I think the grey looks nicer.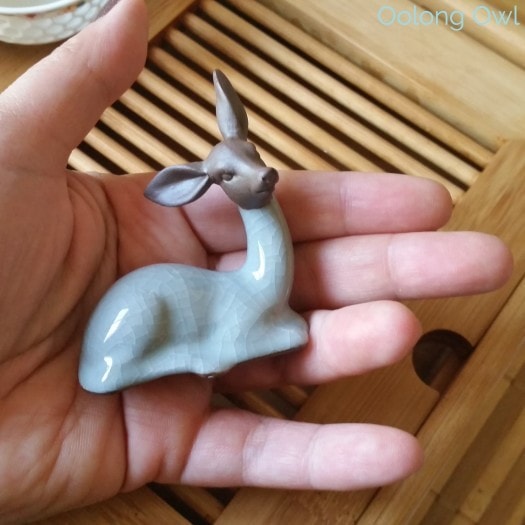 The tea pet looks even better in person. It's so graceful and cute at the same time. I love it as it's a unique tea pet, not the usual pig, turtle or frog tea pets. It feels sturdy, but with that long neck I feel I gotta be careful with it.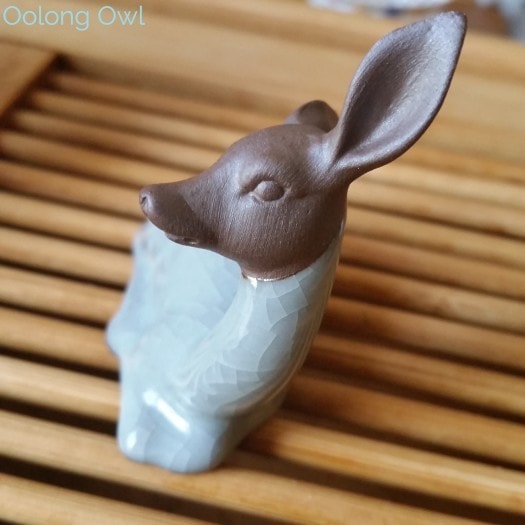 I think I'm good on tea ware for awhile. I've considering a stainless steel tea table since I'm working my bamboo ones hard, but I'm in no hurry for one.
(aliexpress affiliate links)