Bitaco is a tea seller I came across at the World Tea Expo 2015. What is interesting about Bitaco is that their teas are grown in Colombia! Awhile back I reviewed Bitaco's Green tea line up.  Awesomely, they also have black teas!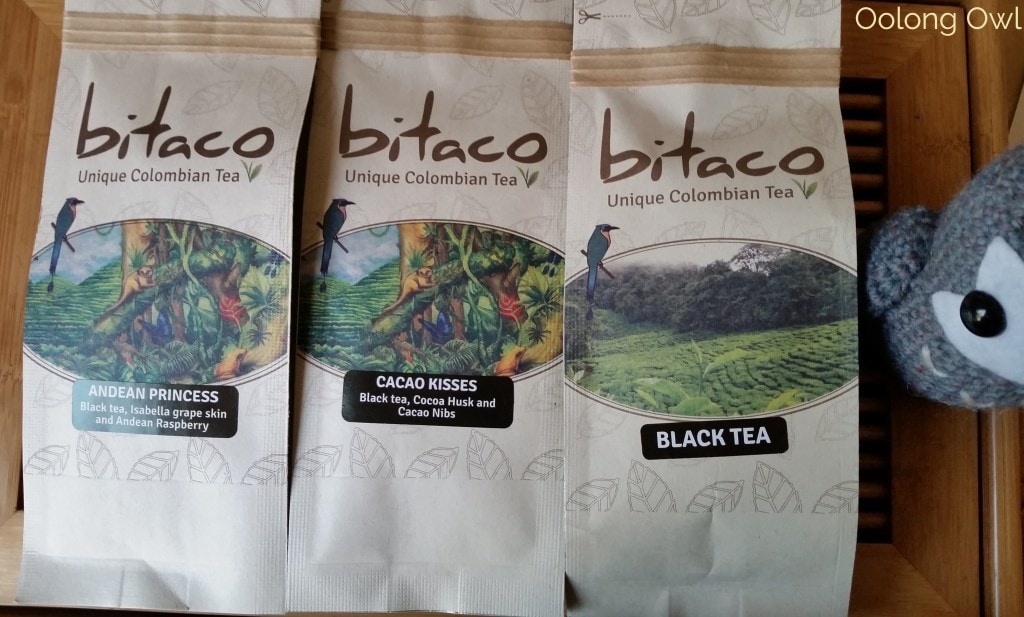 Similar to the green tea review, let's drink the unflavored black before getting into the blends. All three teas I used 3 grams of tea and steeped it in boiling water for 3 minutes, western style brewing.
Bitaco Colombian Black tea Tasting
The dry leaf is long and wirey, similar to green, but a dark rich colour. The leaf is very fragrant leaf of sweet green grapes.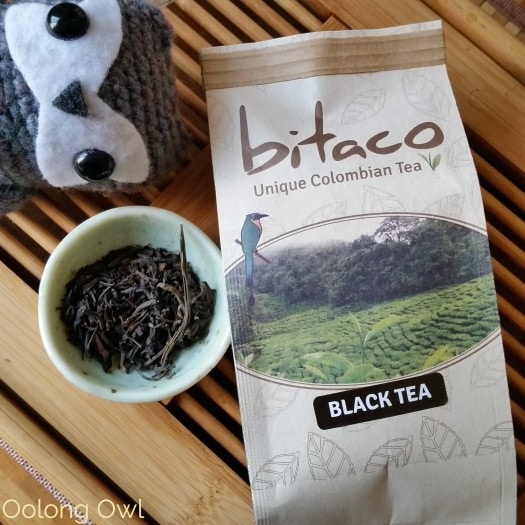 The black tea steeps up a gorgeous, clear reddy brown, a classic black tea colour.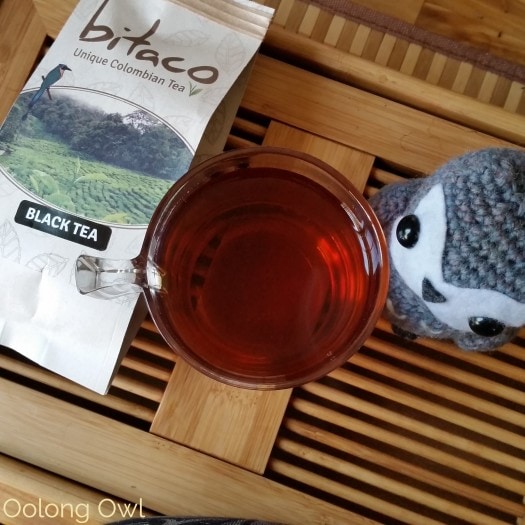 Bitaco's Black Tea sips in sweet, with a creamy texture and strong flavor. There are notes of caramel and malt, as well as a dry grape flavor with a lingering raisin aftertaste. There is a light astringency that goes with the fruity notes. Perfect afternoon tea material right here!
Andean Princess
Andean Princess is Bitaco's black tea blended with Isabella grape skin and Andean raspberry. The dry leaf has luscious raspberry scent.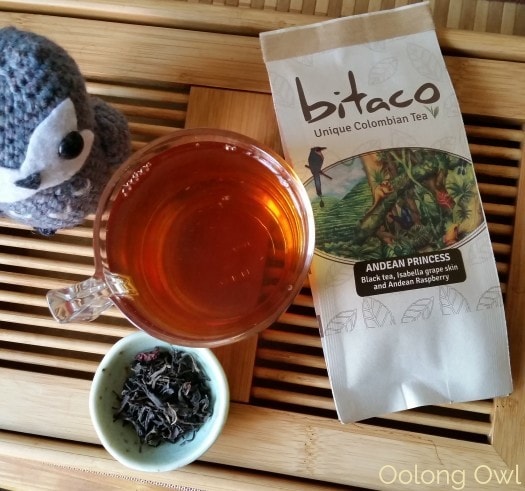 Steeped up, Andean Princess has a grape and berry flavor. The berry is pretty close to a raspberry but less tangy. I could also mistake this for blackberry. The grape and berry flavor really plays up the black base, which is already fruity. This is a perfect black for a wine lover and would make a solid iced tea!
Cacao Kisses
Cacao Kisses is Bitaco's black tea with cocoa husk and cacao nibs. The scent is fruity with a little chocolate.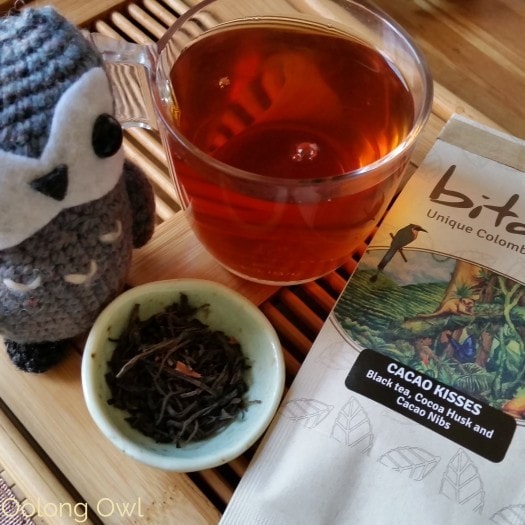 When Cacao Kisses is steeped up, oh man, it's really really good! The base is smoothed out by the chocolate notes and pairs great with the fruity malt background. The chocolate is really nice and natural. It's like eating chocolate covered raisins in tea form. A great dessert tea and I want more of this one!
Comments
Bitaco black teas are very good – the base is classic tasting, but very fruity and smooth. Many western style black tea drinkers would enjoy Bitaco's black tea!
What is interesting is the Bitaco unflavored green tea is more unique in flavor, whereas the black tea is more of a classic, brisk and fruity black. Despite the uniqueness of the green tea, I prefer the black as the flavor is fantastic and excellent quality for a black tea.
I found Bitaco green tea a more neutral base, so it was a perfect canvas to blend in exotic (or local to Colombia) fruits. The black black is not neutral, but they did a great job playing up the fruit base with berries and chocolate.
It still looks like a store front is up yet. I hope I see more of Bitaco's teas soon, I want more Cacao Kisses.
(tea provided for review)