I found Taylor's Tonics Chai Cola at a trip to a Long Beach California BevMo! My husband buys a lot of soda. My thing is tea, his thing is funky sodas. We will hit up BevMo!, old soda shops, small grocery stores when travelling, and World Market for weird and strange sodas. I occassionally post the most offensive tasting sodas on my instagram. My husband usually buys fruit or root beer type soda, he isn't into cola or cream. That said, this Chai Cola would be something he'd pass on, but I snagged it as it is tea, a tea soda!
This tea soda comes in a glass bottle. The label art is pretty funky!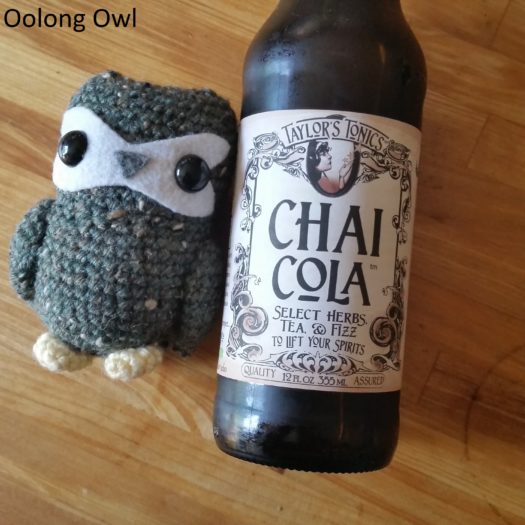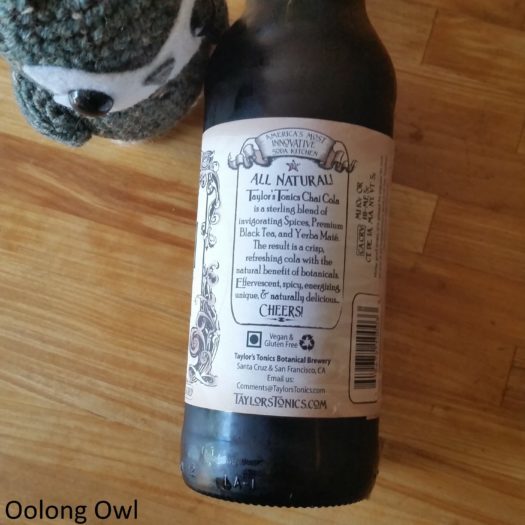 It certainly has tea in it, black and yerba mate, which a bunch of other things that scream chai, as well as some sweet things like vanilla and caramel.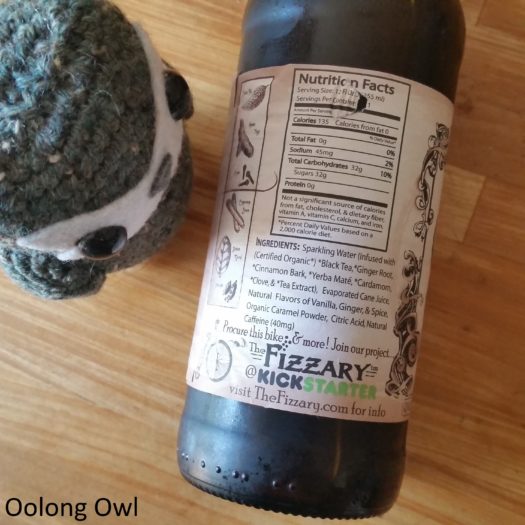 Let's crack it open!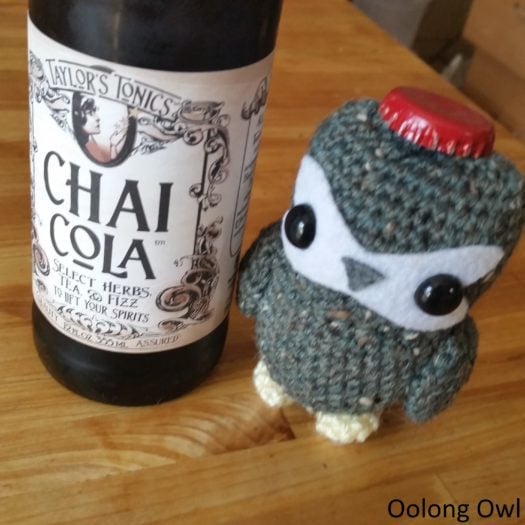 Tasting of Taylor's Tonics Chai Cola Tea Soda
Taylor's Tonics Chai Cola Tea Soda sips in spicy, ginger and lots of cloves, with a smooth caramel sweet finish. The bubbles queue it in my brain to taste more like cola, but once I get past that taste wise it is like a flat black tea with spices that take over.  Very much like a chai, or a cola with spice. The caramel finish is very nice that contrasts the savory bubbles and spice.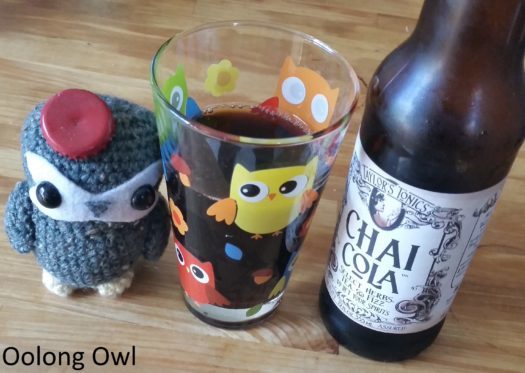 Comments
I'd buy this Chai Cola Tea Soda again for fun. If you are an adventurous tea drinker you would also find this soda entertaining to drink. A soda drinker might not like as it isn't that sweet and the spice is certainly weird. Hopefully you can find it at your local store, but you can also purchase Taylor's Tonics Chai Cola at Amazon.
 It also appears that Taylor's Tonics has two other Mate sodas.