Tea powder time! With matcha being the popular drink these days, we should also try other powdered teas. Chi Whole Leaf has a line up 5 different teas!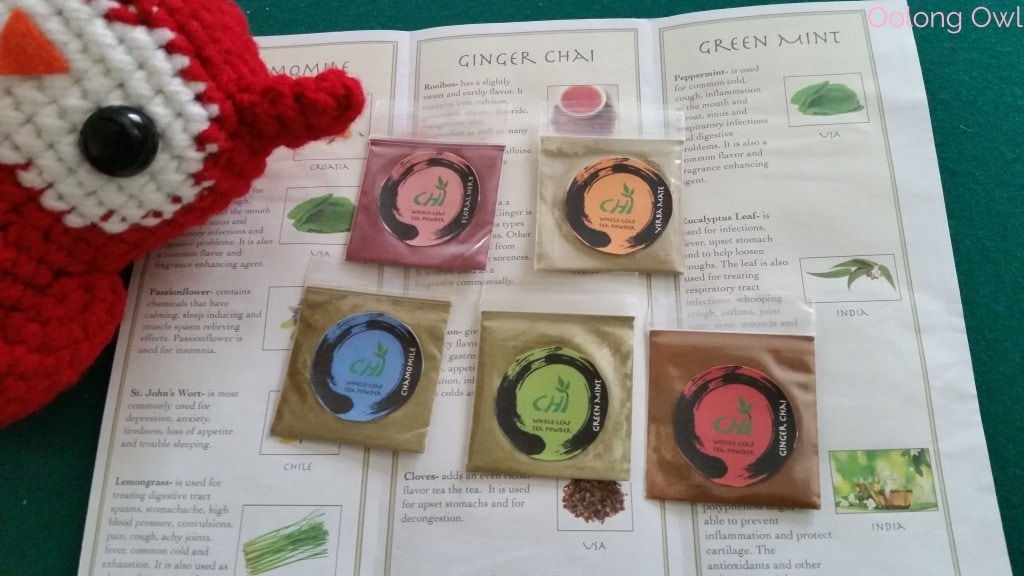 I'll be trying 3 of the 5 today, so let's get to it.
Tasting of Chi Whole Leaf Tea Powder
Green mint
Green Mint has a medicinal and mint scent. This tea powder contains Peppermint, Eucalyptus Leaf and Darjeeling Green tea. I was lazy so I used my DavidsTea Matcha Maker Tea Tumbler. I mixed the Green Mint tea with water and ice. It came out a deep dark army green.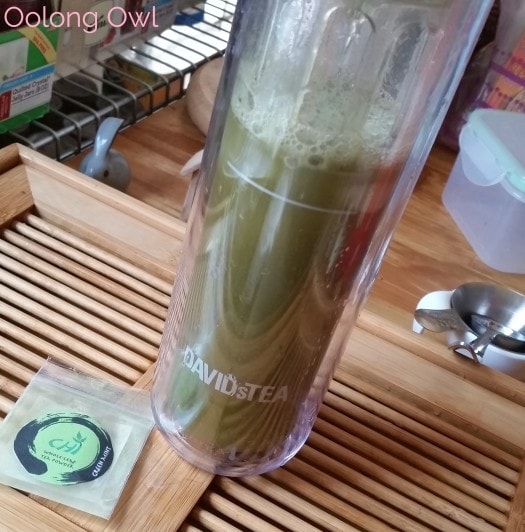 The flavor is quite refreshing – mostly herbal peppermint notes with a hint of eucalyptus. There is also an essence of green tea in the background that's a little buttery. The mint flavors linger after each sip, leaving me thinking I can pass on the mouth wash, hehe! I found the tea had a gritty texture that I felt at the back of the throat.
Floral Herb
The powder smells nice – hibiscus and floral. This one is a rose, hibiscus, and jasmine blend.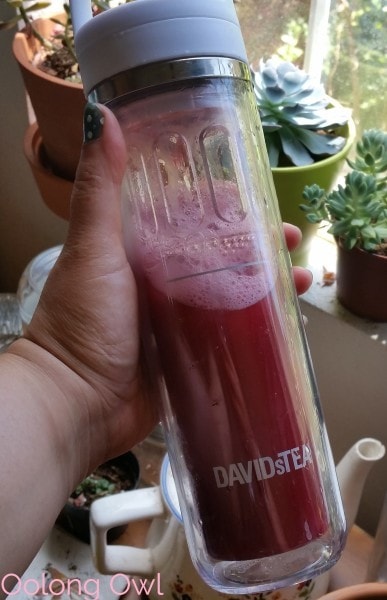 I did this one also with ice water, as I love hibiscus iced tea. This one foams nicely! Straight, it's surprisingly not tart. It has a hibiscus flavor with a nice rose and jasmine flavor. With a bit of agave it turns into a nice hibiscus iced tea. Pretty good considering this was made instantly vs. when I make hibiscus iced tea I steep it for 20 minutes, then chill it. This one also has a bit of a texture to it, through not as gritty as the Green Mint.
Ginger Chai
Ginger Chai is a blend of Rooibos, ginger, cinnamon and cloves, thus has a fragrant scent.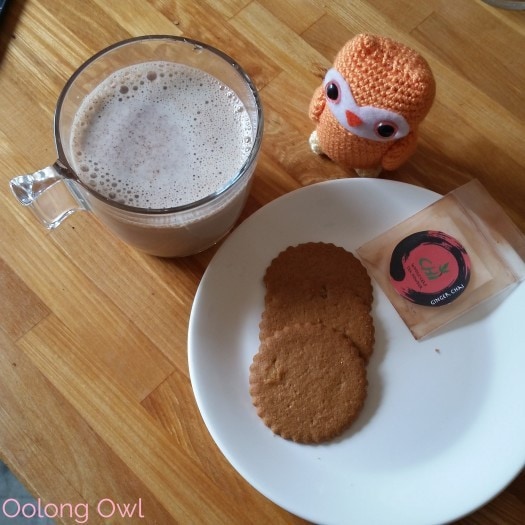 I did this one as an iced latte and it was quite good. The rooibos is nicely earthy, adding a bit of sweet. The spices in Ginger chai are at a nice moderate level with a perk of ginger and clove heat at the end of sip. The texture wasn't grainy here. This is more evidence that powdered rooibos is amazing (and I generally dislike rooibos). I'd drink Chi Whole Leaf Ginger Chai over the instant chais any day.
Comments
I like the ease of quick tea using the Chi Whole Leaf Tea Powder. I did experience some grainy texture, but that could be since I was doing these iced. I only had enough for 1 attempt each, but I bet you can get creative and mix the powders with soda or liquor.
At this time they have free samples available if you want to test drive their teas!
(tea provided for review)