Choco Cinnamon is a green tea featuring cinnamon sugar, white chocolate stars, orange peel, rose blossoms and cloves. I snagged this tea from Tea Desire.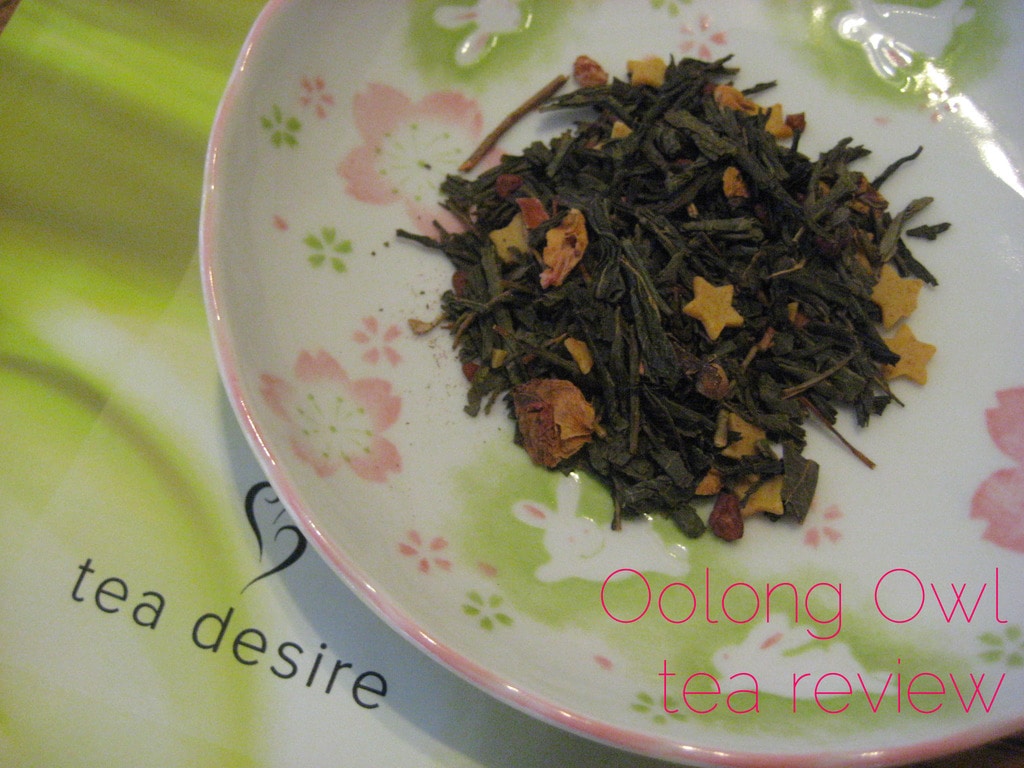 DRY LEAF: The dry leaf looks very nice – I love the chocolate stars! Smells mouthwatering sweet with light spices. I've had this tea a few times, and I think the stars like to float to the top of the bag, so make sure to mix well. I'm near the end of my bag, so I'm running low on stars.
STEEPED: Dark gold colour and light film on the top, most likely from the chocolate stars. Smells creamy this time. I like how the chocolate stars fully melt down. I hate when a chocolate tea's chocolate doesn't melt.
I steeped this tea at 175f for 2.5 minutes.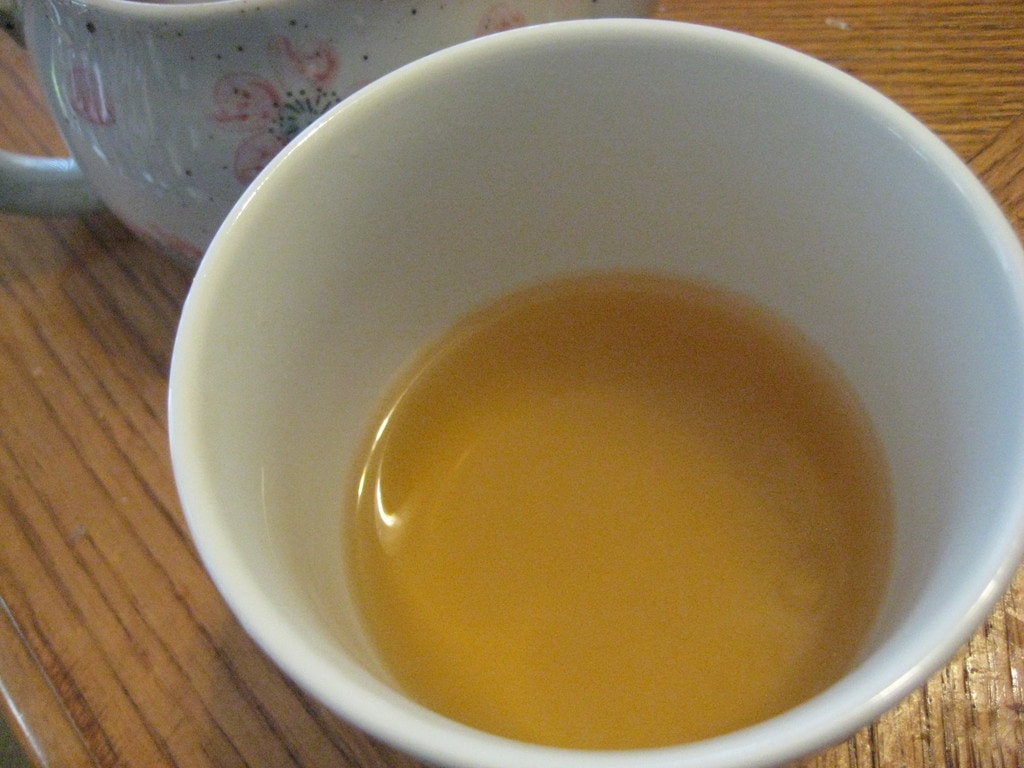 TASTE: Green tea up front, which is on the slight grassy side. Nice creaminess to this tea, which fills the mouth. Very very lightly cinnamon spice flavor. There is a creamy mouth sensation aftertaste which lingers. The tea is lightly sweetened, which I find to be a good level of sweetness. I can just notice it, but it's not overly sweet for tea drinkers who prefer no sugar. This tea is almost like drinking pudding. I can't detect the rose or orange. There is no bitterness in this tea.
COMMENTS: This is one of my favourite teas from Tea Desire. White chocolate is interesting in tea as it adds a nice creaminess rather than a flavor. This tea would be perfect to me if it had little stronger spices and maybe some vanilla or more chocolate taste. You can always have more chocolate!
With that said, you choco-holics out there might be sad with this tea and should look for milk or dark chocolate teas instead. But, if you like green tea blends, this is fab! This would be a great tea for those types you prefer sweeter teas, without having to add sugar.
Alas, a mini rant at Tea Desire – I wish they sold samples or one could purchase less than 50 grams or 2oz  in store. Tea shops who do this I often don't try many of their teas, as I don't want to drop lots of money on something that turns out I don't like.