I've been searching Etsy the last few weeks for some cute tea related jewelry. You know, so I can go out and show off my tea love, without always carrying a tea travel mug. I bought a couple things from different sellers, with this cute pair of earrings showing up first.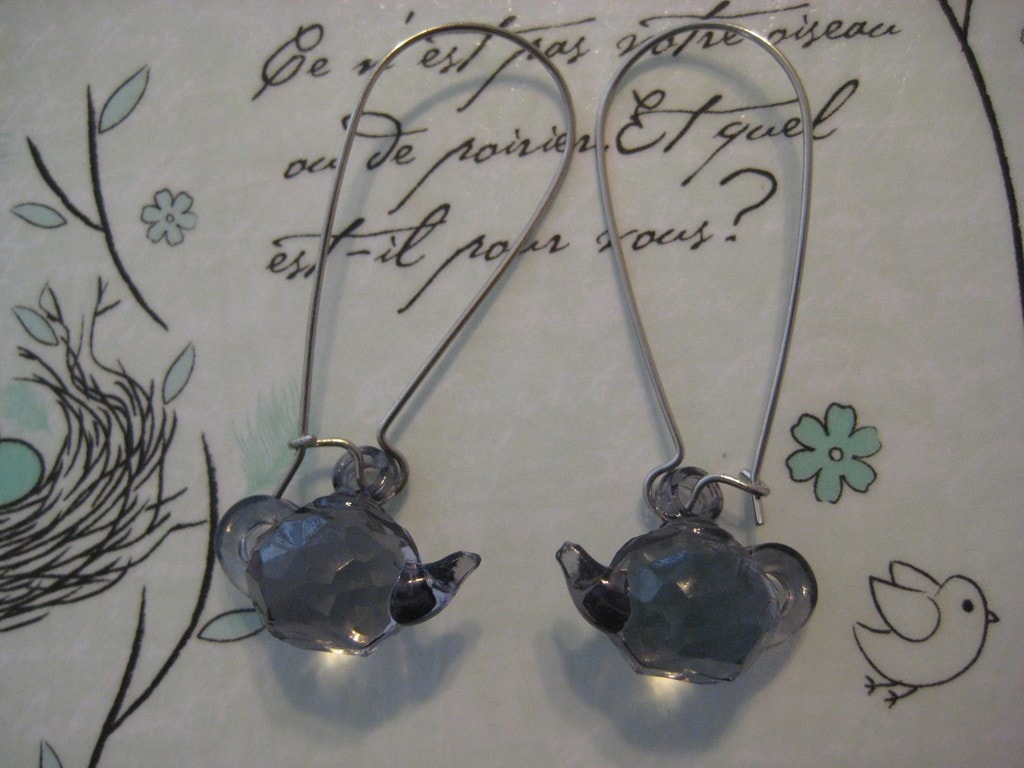 I snagged these from The Dappy Bint on Etsy. These are the "Earl Grey" coloured earrings, however there many many more different tea pot colours available!
I also was very attracted to the "Green Tea" colour, but I settled for the grey tea pots as I figured it would match my clothes more.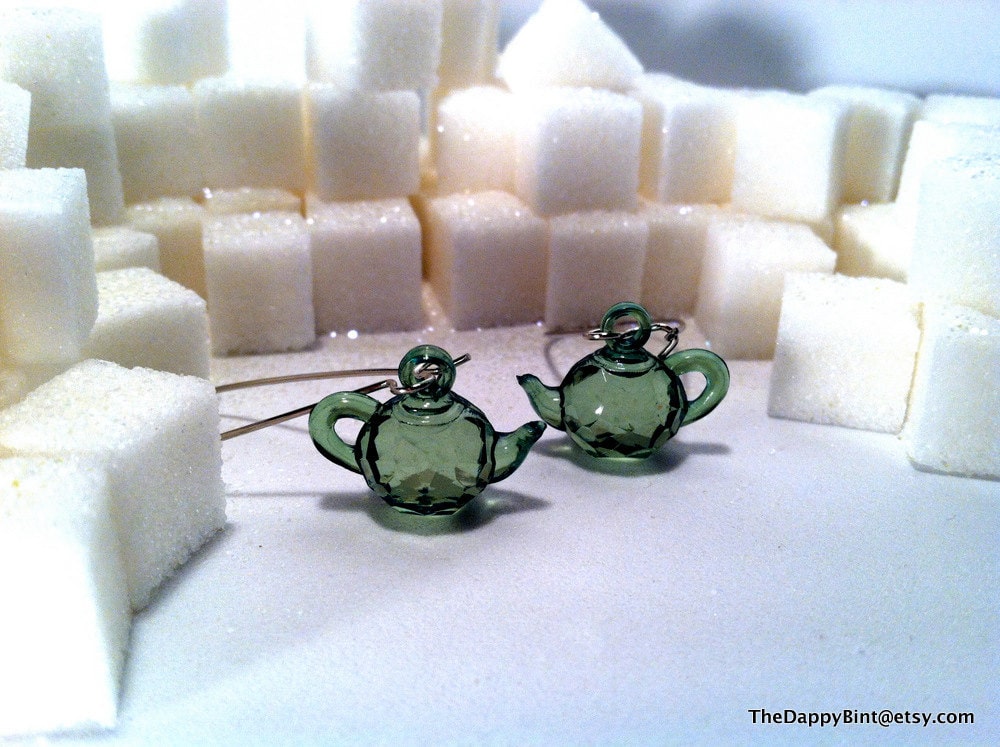 Close up, the little tea pots have little facets, making them sparkle a bit, despite being pretty light weight plastic material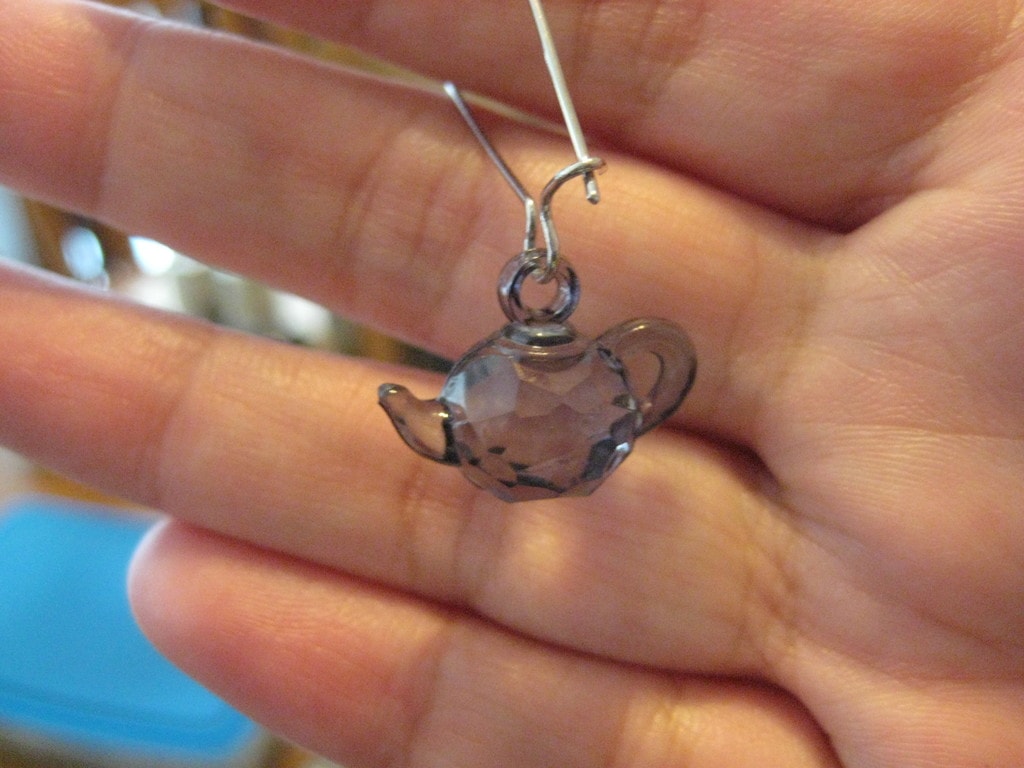 Sooo cute!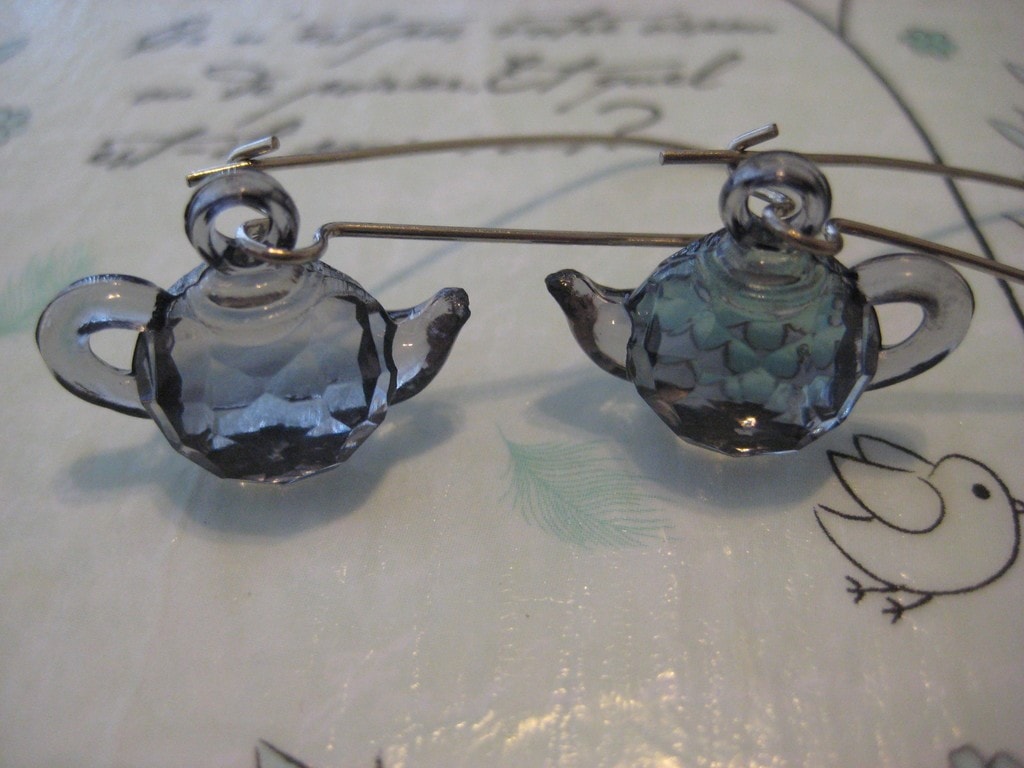 Anyways, if ya love these earrings, check out The Dappy Bint's shop. Man, I can't wait to go tea shopping while wearing these earrings!
♥♥♥♥♥♥♥♥♥♥♥♥♥♥♥♥♥♥♥♥♥♥♥♥♥♥♥♥♥♥♥♥♥♥♥♥
EDIT: I had contacted The Dappy Bint that I did a blog post on her product, and she was happy to give me a coupon code to share!
OOLONGOWL for 20% off most things, the tea earrings etc, even multiple pairs!
Awww, now it'll be harder for me to resist snagging those green tea pot earrings! Hmm, maybe the blueberry zinger ones…