December 2016 White2Tea Club! This month came with a 250 gram brick of 2010 LiuBao with a sample of Hot Brandy 15 grams and 10 grams of Qilan Trees. I reviewed Qilan Trees back in September 2015 and I bought a cake of Hot Brandy (review incoming). I also got the first round of other White2tea orders come in at the same time as my club. I decided I will just be drinking the club LiuBao today. I am unfortunately missing the information handout that usually comes with the club.
Dry Leaf
This is a big dense brick of tea. The top and bottom are even shiny and almost smooth from being pressed so hard. The Liubao smells wet storage, so kind of like a wet basement full of library books. This comes as a relief as the last Heicha we got from the White2tea club (December 2015) was a tire fire.
Thankfully, the 2010 Liubao brick breaks off easy enough with a puer breaking tool. It did come off in large dense chunks and shattered little pieces.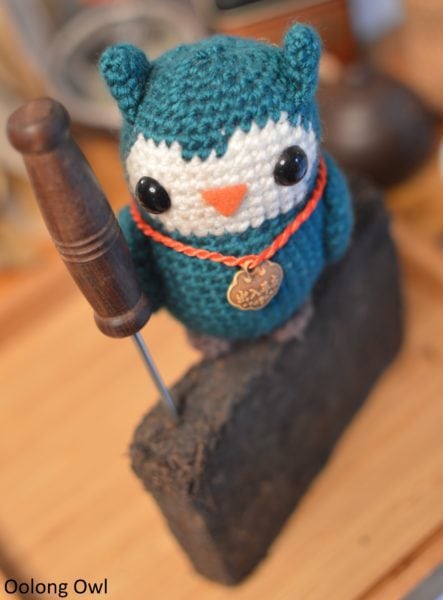 Steeping Instructions
I rolled with 1 gram 14/15ml vessel. I used boiling water and 2 rinses. I let the tea sit after the final rinse, without any water in it, for a couple minutes to steam open the piece I picked off. This trick worked awesomely perfect – I came back to a fluffed wad of liubao instead of the dense rock I started with.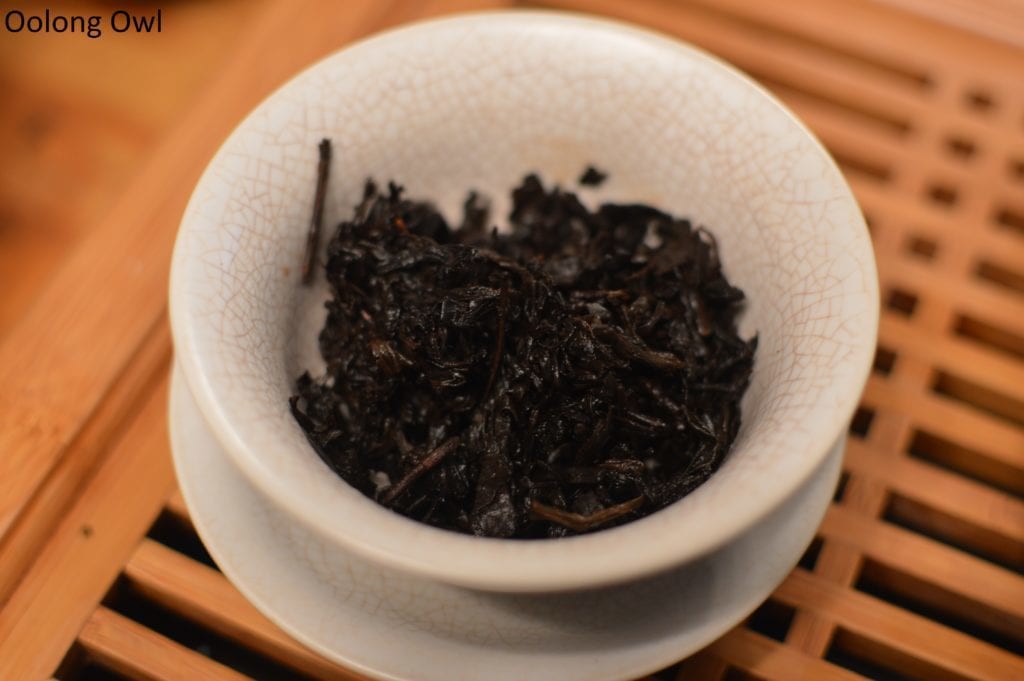 First and Second Infusion: The heicha steeps up a dark nutty brown. The hot leaves smells like extreme wet basement with a chestnut roaster being run.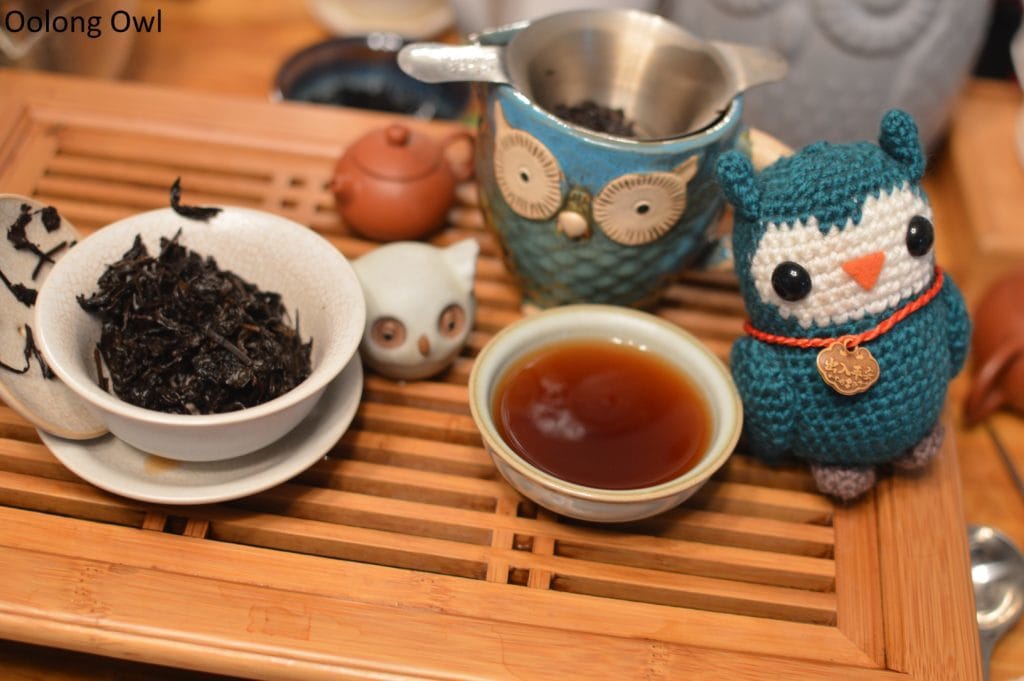 2010 LiuBao sips in mildly wet tasting. If you never had wet tasting tea, it's like that smell of fall leaves that have gone mush, cross between a soggy basement funk, or wet library book. Some people love this taste, others have to be in the right mood for it… and I never heard of what a new drinker thought of this. There is a touch of tobacco notes in the mix too. The texture is lip balmy licky.
Third and Fourth Infusion: The flavor here is bright and slightly light. You can likely overclock this tea for maximum basement flavor. I think back to the last heicha we got (aka Bacon Log) this tea is not smokey, peaty, rich or thick, this is the opposite of being bright, wet and woodsy. We are drinking a late fall, decaying yet clean forest with a nice selection of old books – post-apocalyptic tire fire pile with a pork belly being rotisserie at the peak.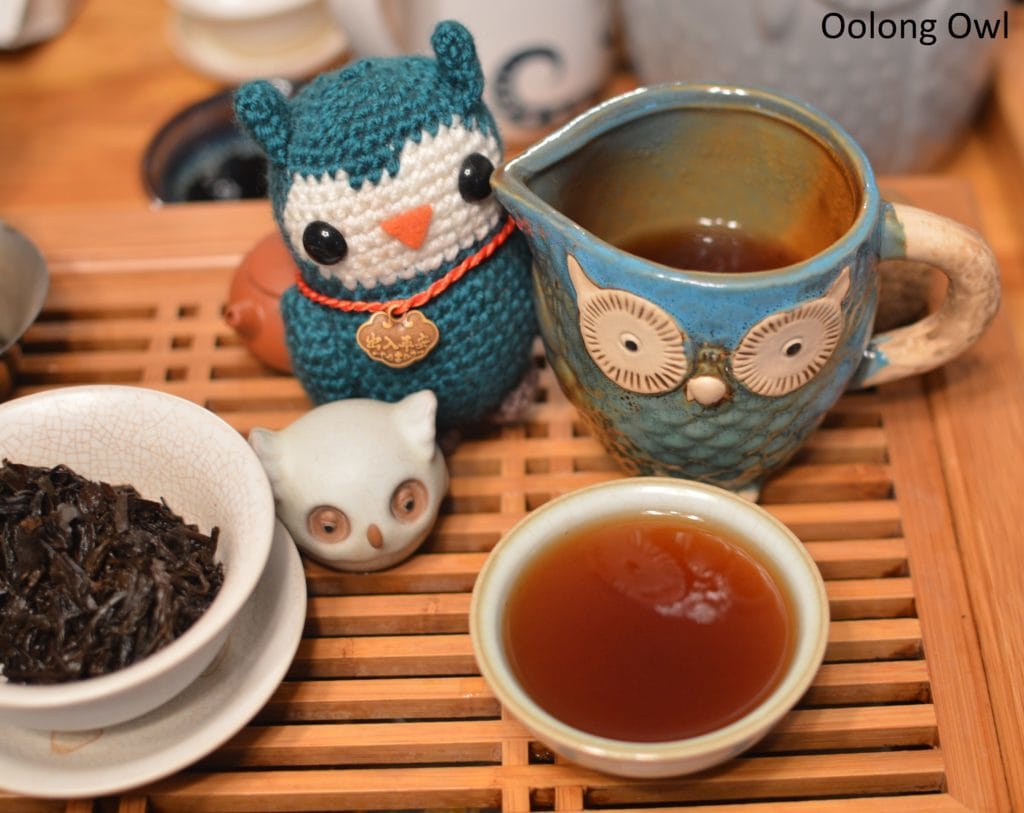 Fifth, Sixth, Seventh, Eighth, and Ninth Infusion: More flavor shifting – I am getting bright, clean fall leaves note with a bit of pumpkin and nutty chestnut skin vibe… with some mushy forest floor. This has been really easy to drink as there is no funky smoke, bitter or dryness (not counting the super wet tastes early on).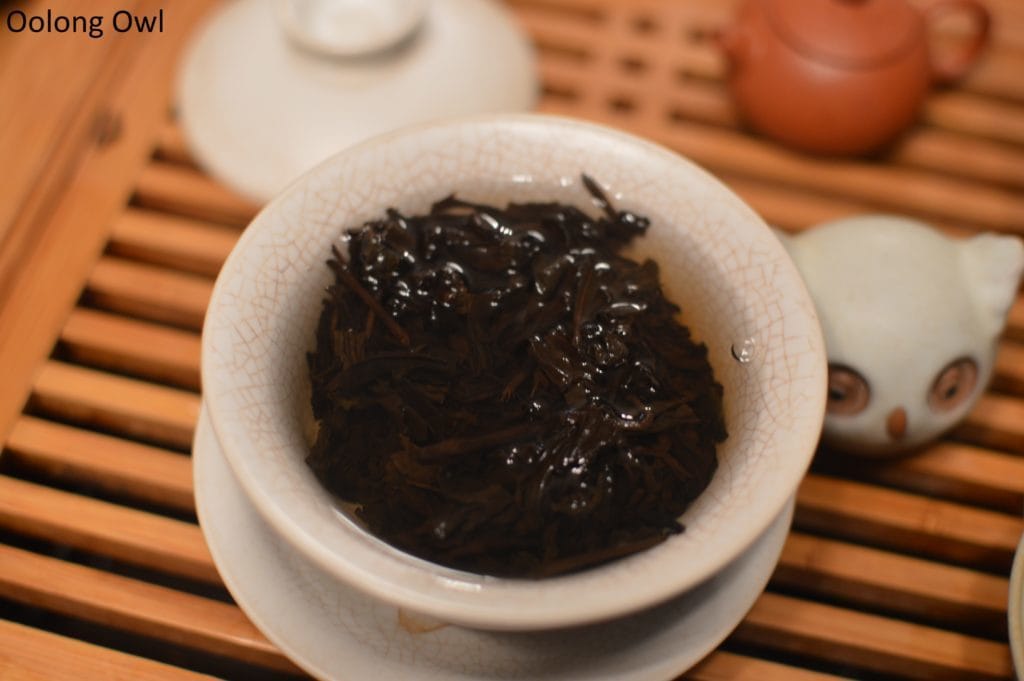 Tenth and Eleventh Infusion: It is a battle to keep this tea going, it tastes lighter and lighter, and I'm steeping it for 10 and 15 minutes here, but the leaf still smells like it has more pay off. I can likely milk out another one or two with some exceptionally long infusions, or stop here. The flavor is wet floor, nutty and mysteriously sweet, an enjoyable sip.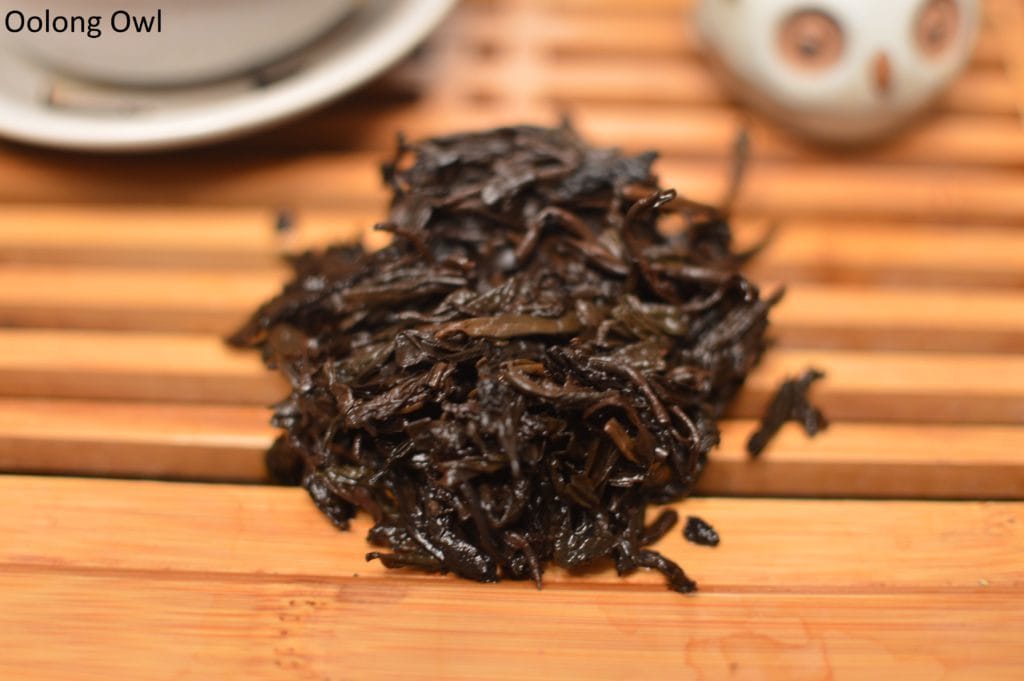 Comments
If you love that wet basement flavor of liubao, this is a good fit tea. I'm pretty happy with the value of the club this month as this is a pretty beefy cake, and the oolong is not a cheap one and Hot Brandy is solid too. I think this 2010 LiuBao is a good starting brick to getting your tastes ready for that wet storage taste as it is.
2017 White2Tea club – what adventures will we have?