Dong Ding Oolong is a 30% oxidized oolong from the Nantou region. This oolong is from Single Origin Teas, online tea seller based in Texas.
Dong Ding Oolong is a new tea to Single Origin Teas' lineup. This oolong is hand picked and is a bigger leaf than other oolongs. I do love a good roasty oolong and Dong Dings are very tasty! Let's give this oolong a go!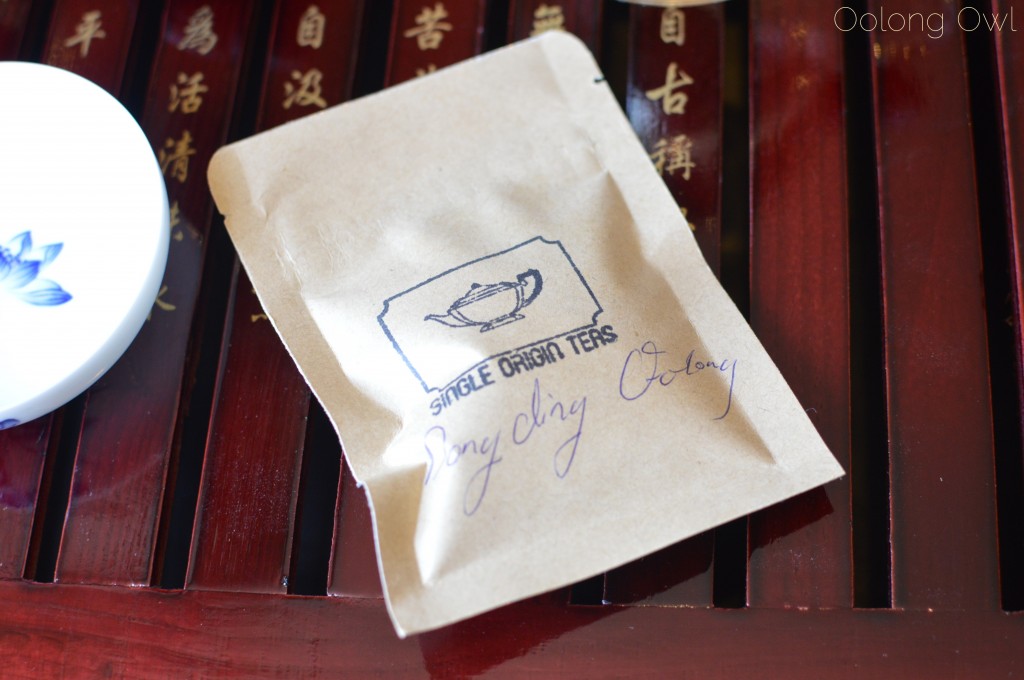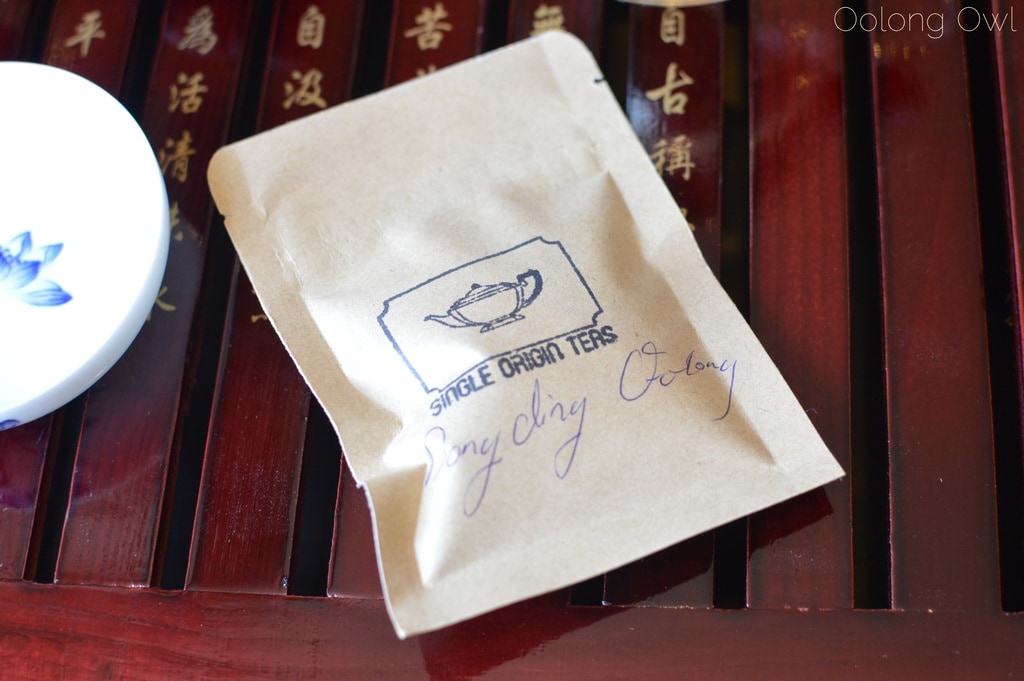 Dry Leaf
The dry leaf of Dong Ding Oolong has an intense roasty scent, like the clumps of oolong came right out of an oven baking roasted chestnuts.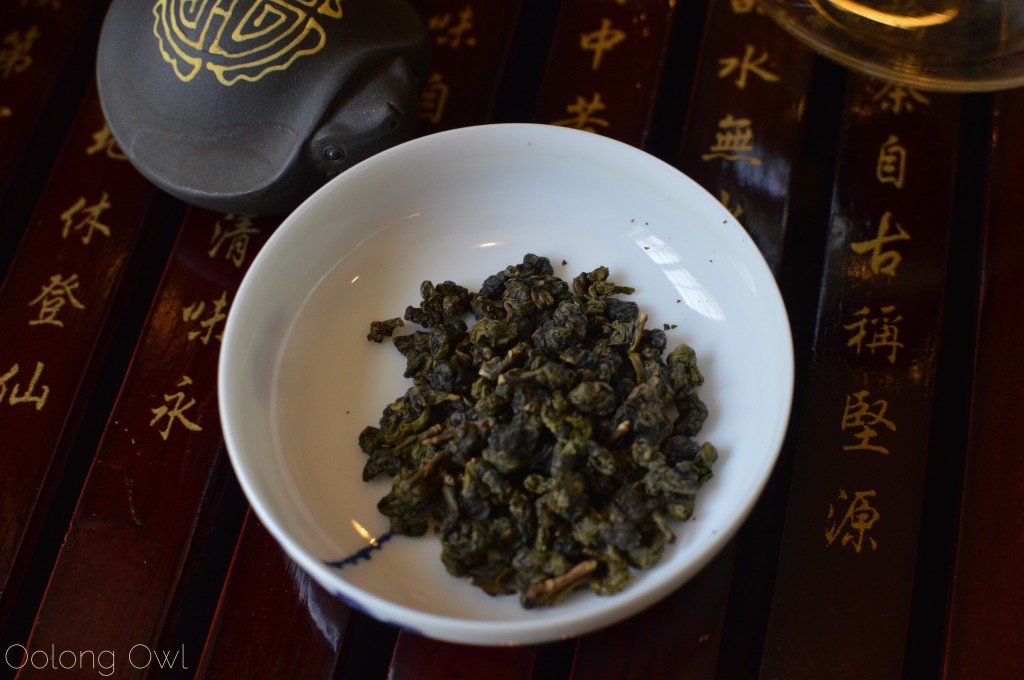 Steeping Instructions
There wasn't any steeping instructions, so I did a standard oolong gongfu steep – 200F water with a 10 second rinse. I started the first steeping at 30 seconds, adding 15 seconds to start. At the Fifth infusion I added 30 additional seconds, and at the eighth infusion I added a minute to each steeping.
First steeping I had a really roasty scented tea with a light yellow colour. Similar to the dry leaf, the tea smelt like roasted chestnuts. Oh man, I want roasted chestnuts!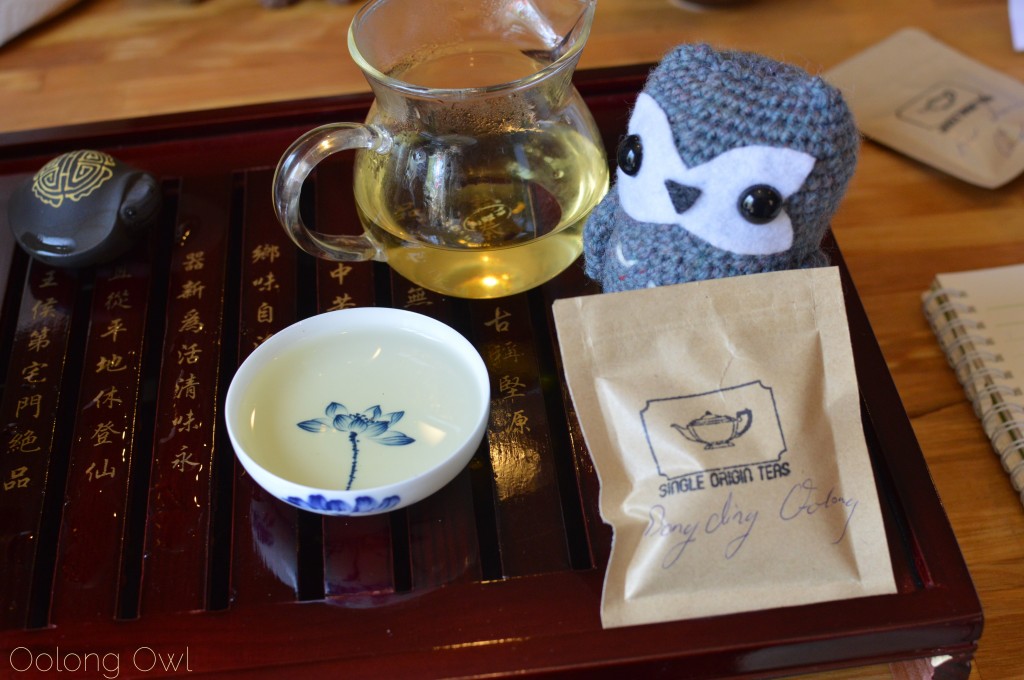 Tasting of Single Origin Teas' Dong Ding Oolong
First and Second Infusions: Dong Ding Oolong sips in full flavored, with a moderate roasty flavor, just like the roasted chestnut scent. Mid sip, the roastyness makes way for an excellent nutty flavor that is savory. The nutty notes also have an edge of sweet to them, like sunflower seeds and chestnuts. Dong Ding Oolong finishes off crisp, clean and fresh in flavor, with a savory nut aftertaste.
Third, Fourth, Fifth and Sixth Infusions: Dong Ding Oolong develops a darker yellow colour during these steepings.
I find Dong Ding Oolong is pretty consistent in flavors with each infusion – it's still nutty, roasty, savory with a bit of nutty sweet. Later infusions here start to develop a bit of  of a light astringency, 1/10 on the Astringe-o-meter, and a hint of bitterness, similar to skin on a nut.
Seventh Infusion: This was the best infusion of Dong Ding Oolong! I love gongfu brewing for showing glimpses into each flavor of tea – and I love gongfu brewing when you get that steeping that is as if the heavens aligned, making the perfect cup. This steeping the tea begins the lighten, sipping in sweet, then blooms into a toasty nutty savory flavor. The dryness is still slight, adding a quick savory aftertaste. I also found this steeping tasted best right out of the teapot. I had a partial cup cool and it lost most of its flavor.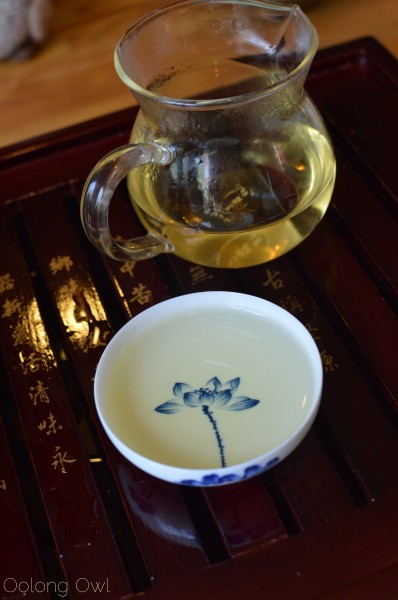 Eighth, Ninth, and Tenth Infusions: Dong Ding Oolong flavor has lightened considerable here with each steeping, sipping in lightly sweet, with a roasty and nutty finish. Good every drop!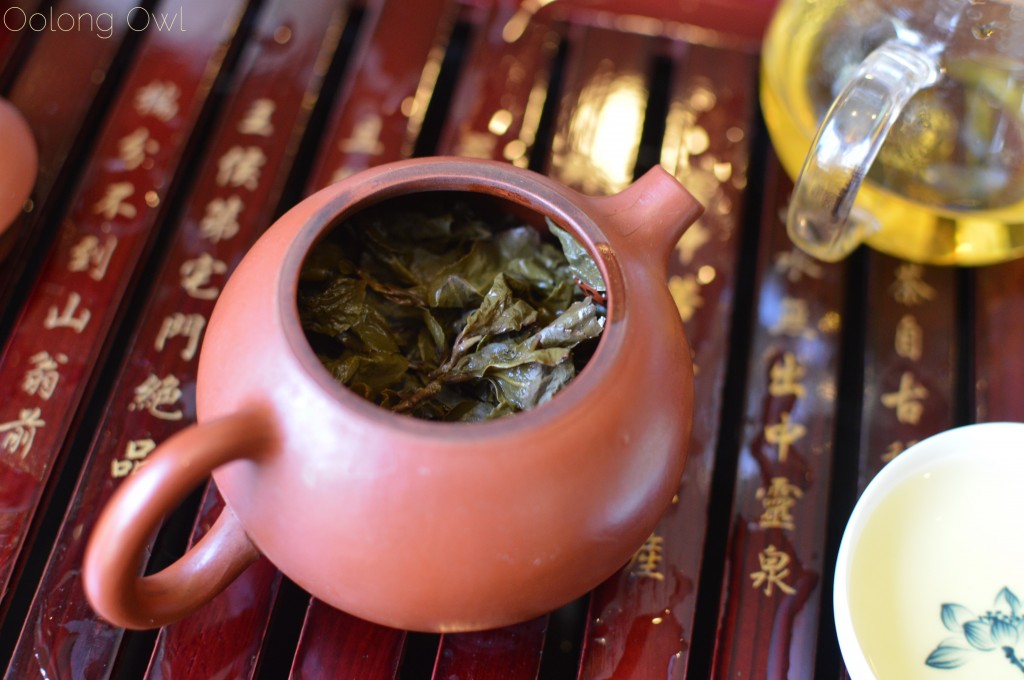 Comments
Single Origin Teas' Dong Ding Oolong is an excellent medium roast oolong with a focus on sunflower nuttyness and savory notes, with sweeter notes developing  in later infusions. I also enjoyed the freshness Dong Ding Oolong has, which really compliments the sweet and sunflower nutty flavor.
These oxidized oolongs are very tasty – it's a different offering than the green oolongs that are on the floral side. I think Dong Ding Oolong is a good starting place for a roasty flavor oolong – it's not over the top roasty, doesn't get too dry or bitter, and pretty consistent flavor. Give it a try!

(tea provided for review)