Earl Grey Heaven is a creamy earl grey black. This tea is from The Persimmon Tree!
Okay, I discovered this tea got a rename from Earl Grey Creme to Earl Grey Heaven. With that said, the packaging on my tea is the old name.
My dad LOVES earl grey teas since Captain Picard ordered it. As a kid  we'd sit on the floor (we had couches, but preferred sitting on the floor for TV time) sipping crappy bagged oversteeped earl grey that tasted more bergamont, paper and bitterness. Despite having a loose leaf crazy daughter, Dad still uses the bagged tea variety. He does own a gravity steeper, but since he's legally blind, he's not too keen on using it without me around.
Me? I've been searching for a decent Earl Grey, let's see what The Persimmon Tree can dish out!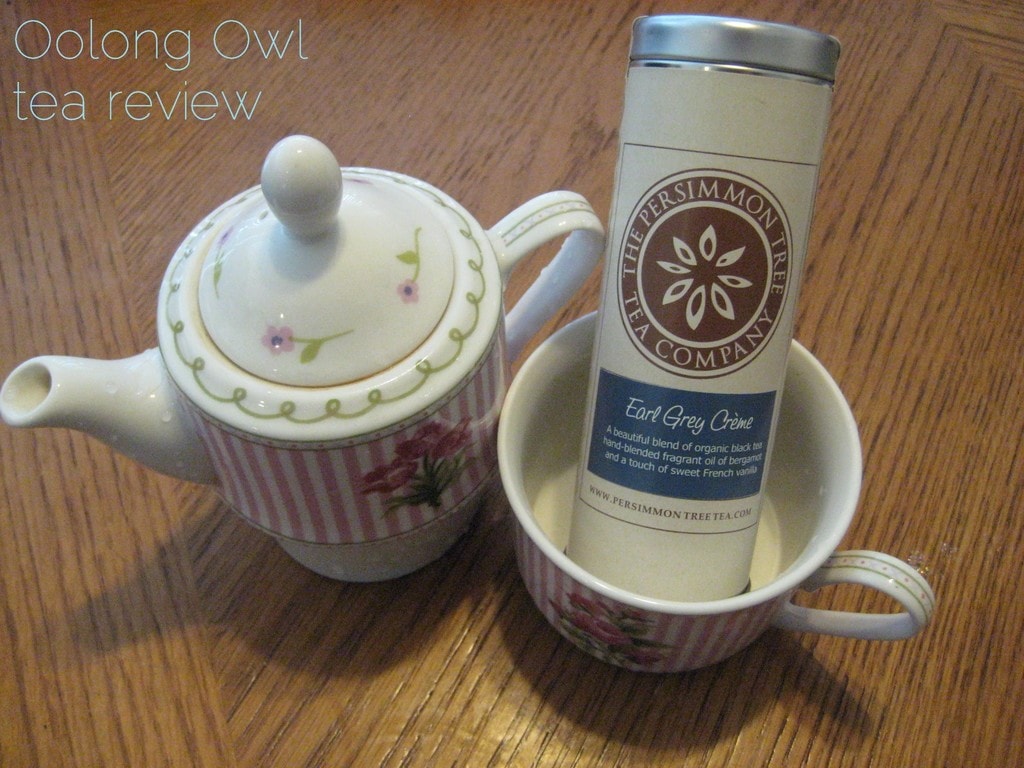 DRY LEAF: Very vanilla and bergamont smell – very delicious! Love the generous amount of cornflowers here.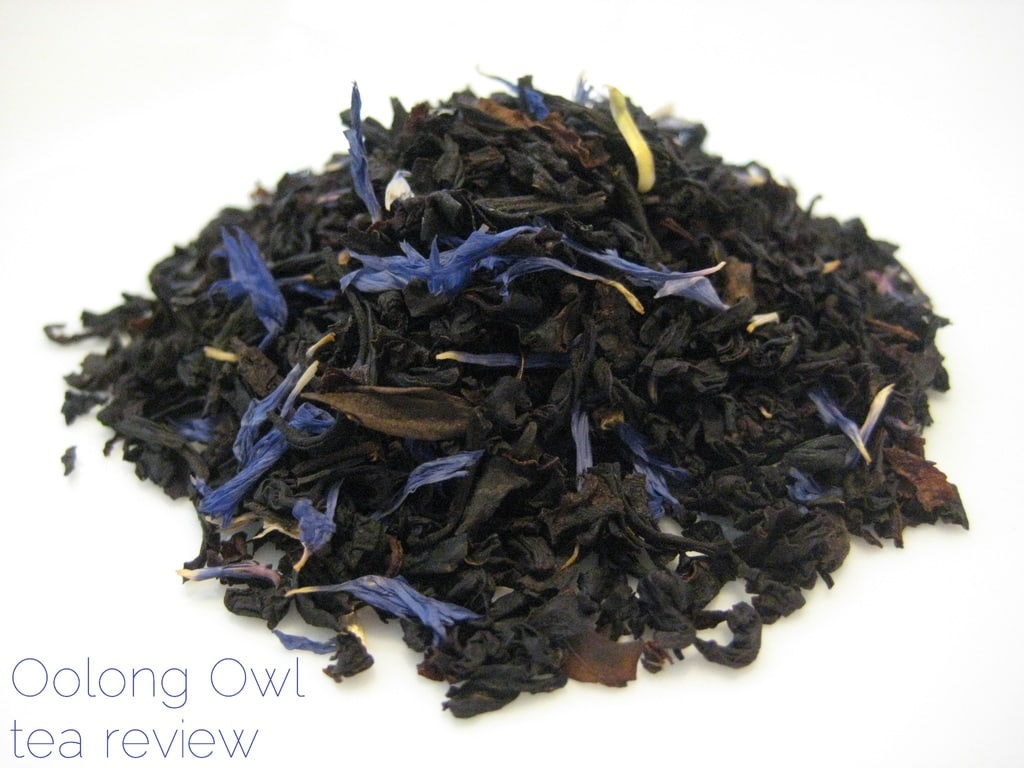 I gotta say, this photo of Earl Grey Heaven I took is breathtaking! The colours turned out so well and my camera picked up so much detail!
I love that blue, almost purple colour of the cornflowers! I was so inspired, I went out and bought nail polish of the same colour.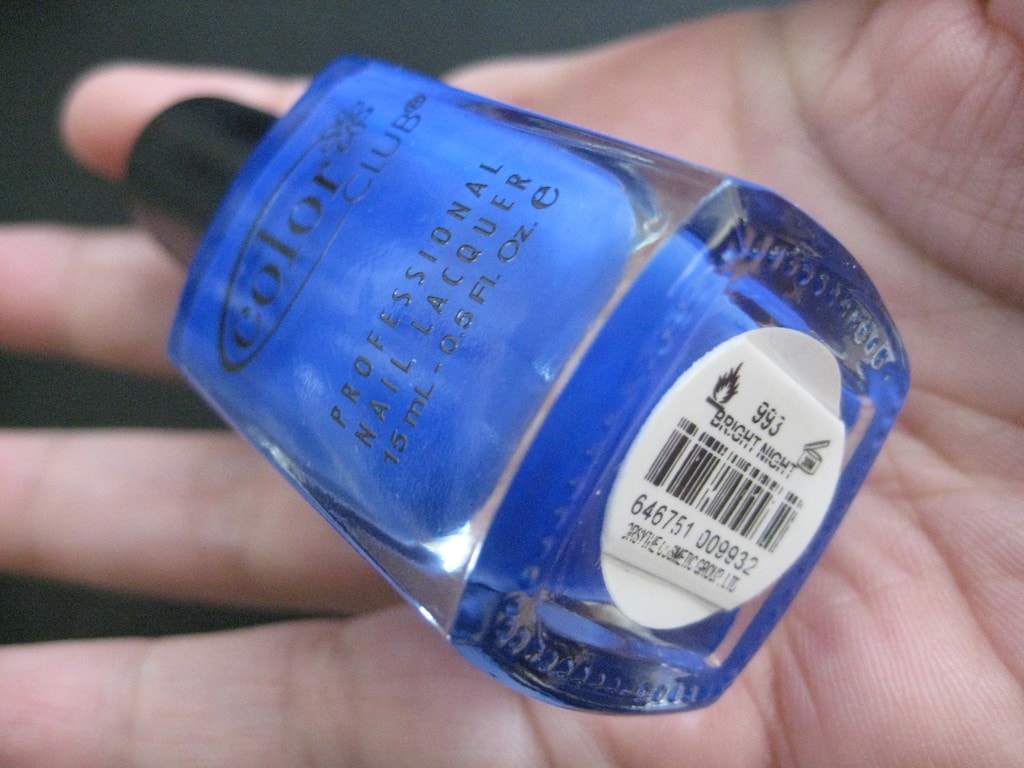 (nail polish, one of my other obsessions)
STEEPED: Earl Grey Heaven smells like bergamont with black tea. As predicted! I steeped this tea at 200F for 3 minutes.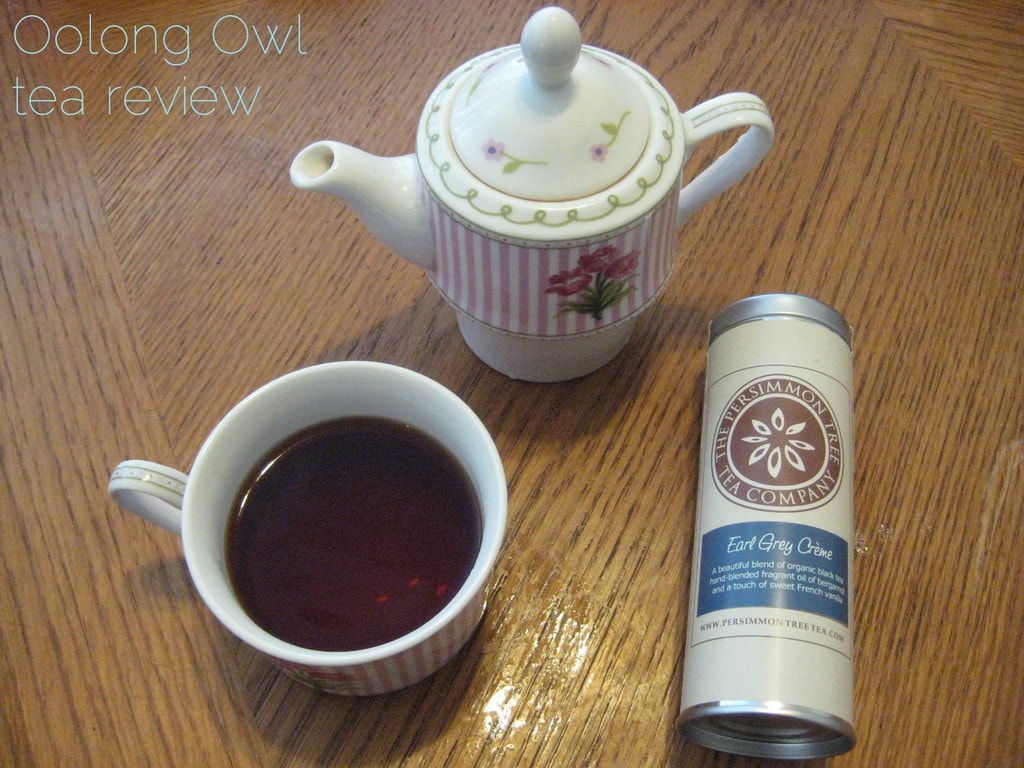 I busted out this cute floral tea set for this tea!
TASTE: Creamy black tea base with a splash of citrusy bergamont. End of sip, the tea is a brisk with citrus and robust black tea. The bergamont lingers as an aftertaste. The vanilla smooths out the bergamont and adds some sweetness. The bergamont level is moderate in intensity. There is no bitterness in the black tea base.
LATTE: I was excited to try this tea as a latte. I love earl grey lattes!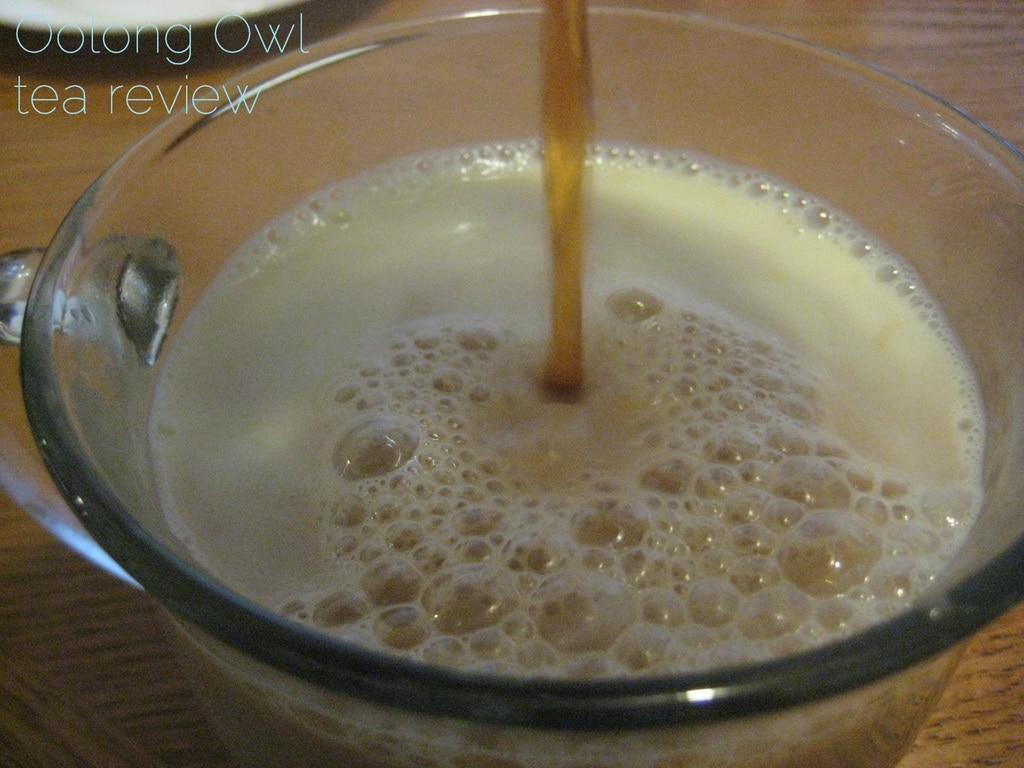 This Earl Grey Heaven as a latte is AMAZING! Earl Grey Heaven with milk is SUPER creamy – that vanilla really takes this earl grey into another dimension of creamyness. The bergamont is lighter  but is there to add interest. Overall incredibly smooth!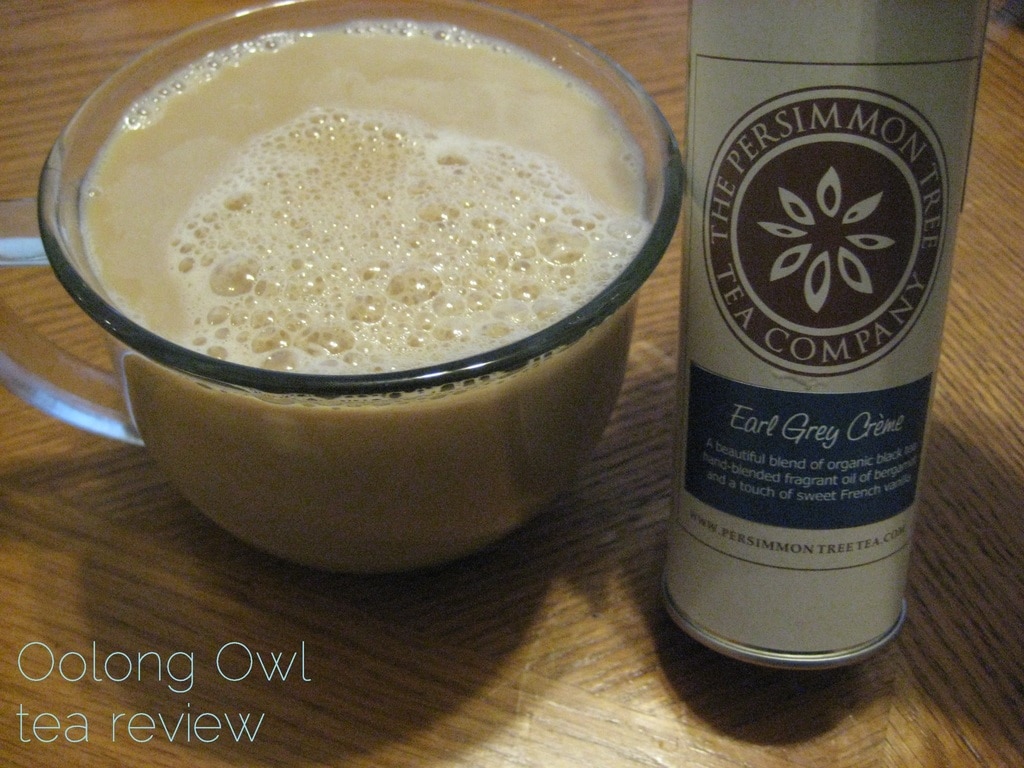 I burned my face trying to drink this – I filled the cup up too high!
COMMENTS: This is the best Earl Grey in loose leaf form I've had so far. I love strong bergamont that I can taste. I've tried a number of loose leaf earl greys and they are super wimpy on the bergamont, taste like raisins or the base is not so great.
Earl Grey Heaven has a good moderate level of bergamont and the creamyness is quite lovely. I quite enjoyed this tea and if you tea peeps are looking for an Earl Grey, I suggest giving this one a sampling!
I'll have to stuff some in some tea bags to send to my Dad back in Canada. Over the phone, we can reflect over Star Trek TNG!