I had the pleasure of meeting Fashionista Tea at the World Tea Expo 2014!
I quite liked the idea of combining fashion and tea – it also helps that I think tea is becoming more fashionable! What caught my eye right away was the sleek packaging for Fashionista Tea. The leopard print heels are a nice touch.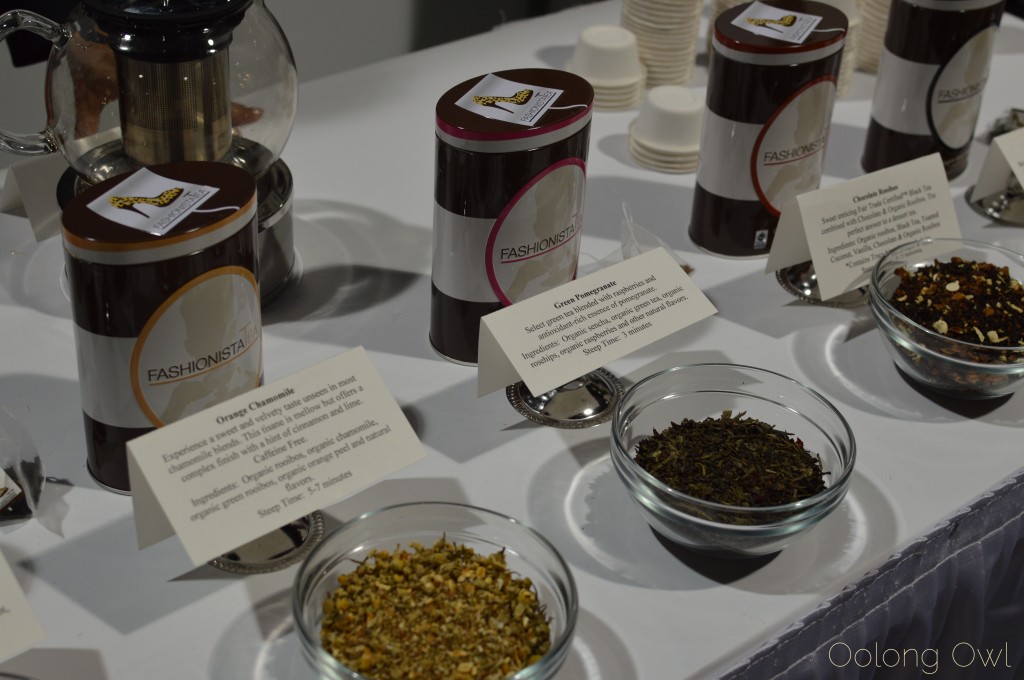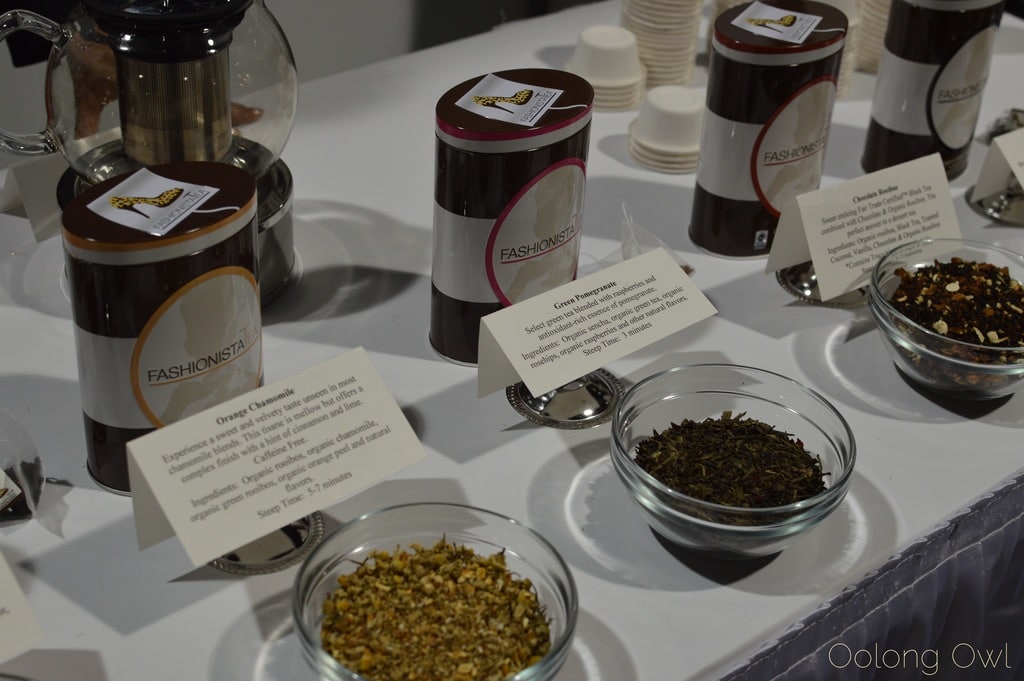 A number of their teas are Fair Trade and Organic certified, available loose leaf and sachets. I also have the pleasure of reviewing some of Fashionista Tea teas! A couple of the feminine Tea Owls were happy to help!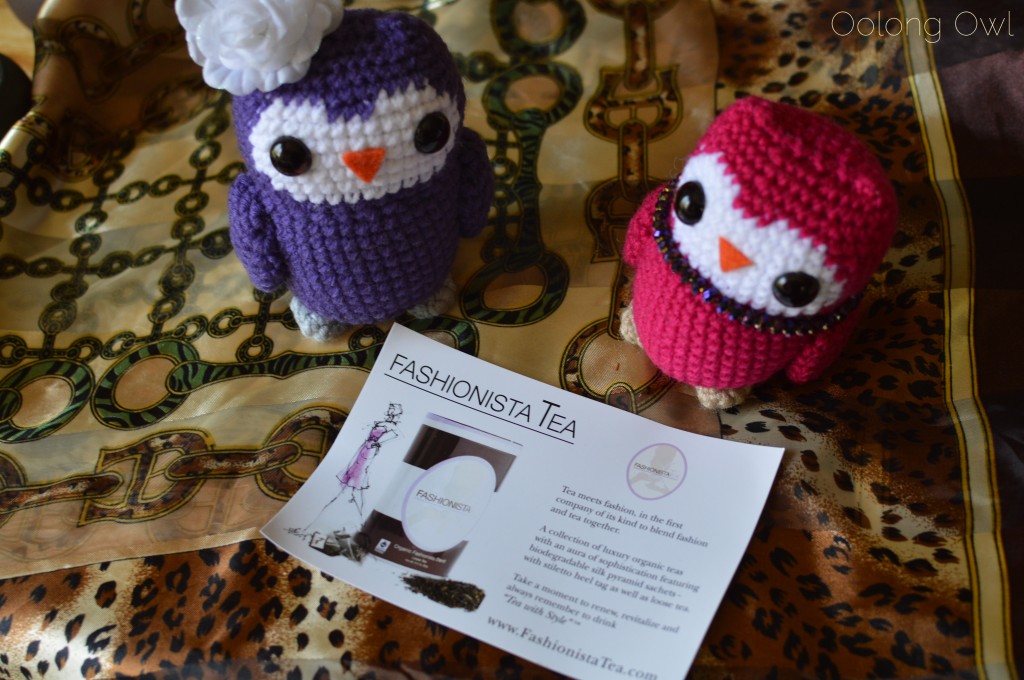 First up – Organic Fashionista Blend – this one has a organic and fair trade black tea base, with rose petals, lavender and orange peel.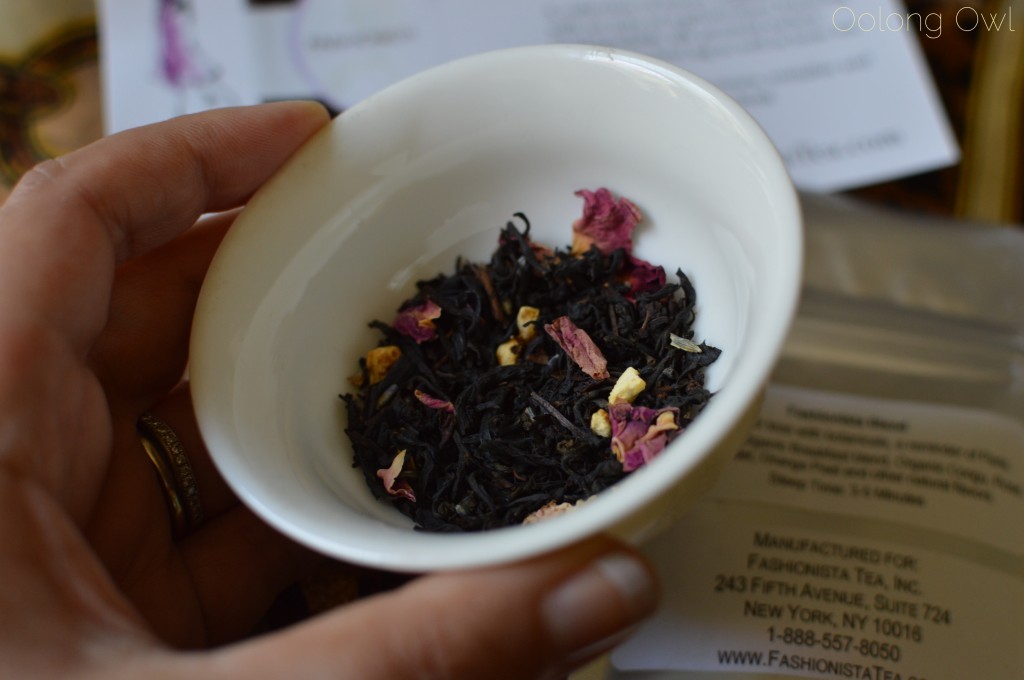 The dry leaf is quite nice with twists of black tea accented with pink and purple flowers and cubes of orange. The steeping of Organic Fashionista Blend was an easy 3 to 5 minutes with boiling water. I was happy at the 3 minute steep mark.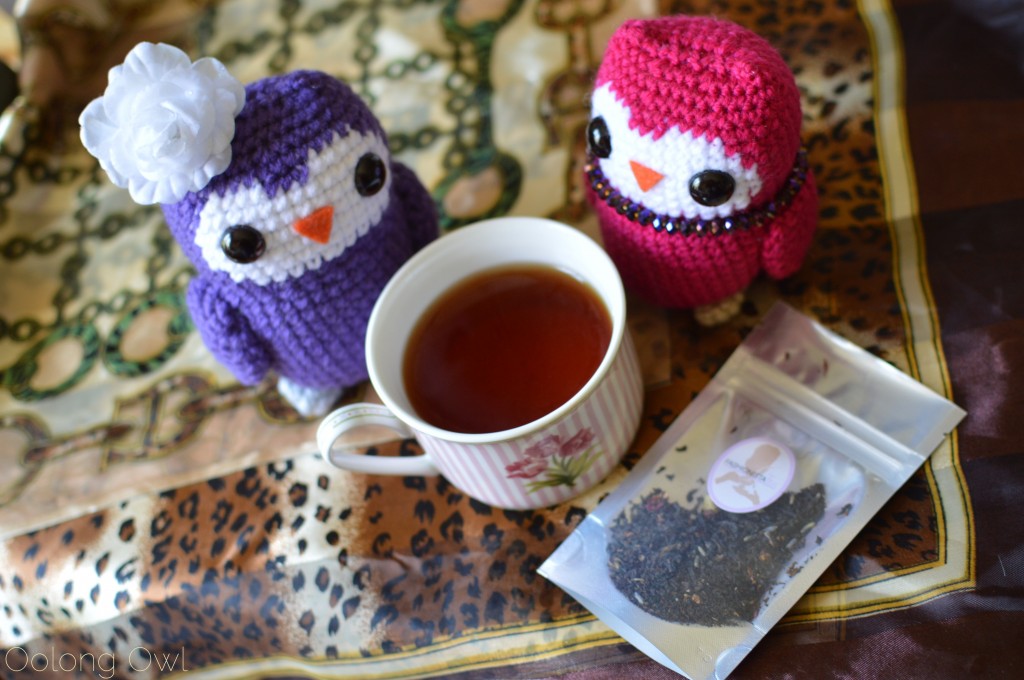 Organic Fashionista Blend sips in really smooth with a lightly malt black base with a baked goods pastry note to it. The floral notes of rose and lavender is well done and not over the top, say a 3/10 on the Floral meter. What shines for the floral is the lavender – lavender can sometimes be too soapy, but it is light and melds perfectly with the creamy black tea base. Some sips I'm wondering if the lavender responsible for making this blend creamy! End of sip is a little dry, say a 3/10 on the Astringent meter, with a refreshing orange aftertaste.
I could see Organic Fashionista Blend being excellent with milk and sugar for a great afternoon tea session with the ladies, or a 3 pm office pick me up (secretly taking off the heels under the desk while you are at it)! Lovely tea – check it out if you love black blends!
Next up, Organic Green Pomegranate – a green tea blend with raspberries and pomegranate.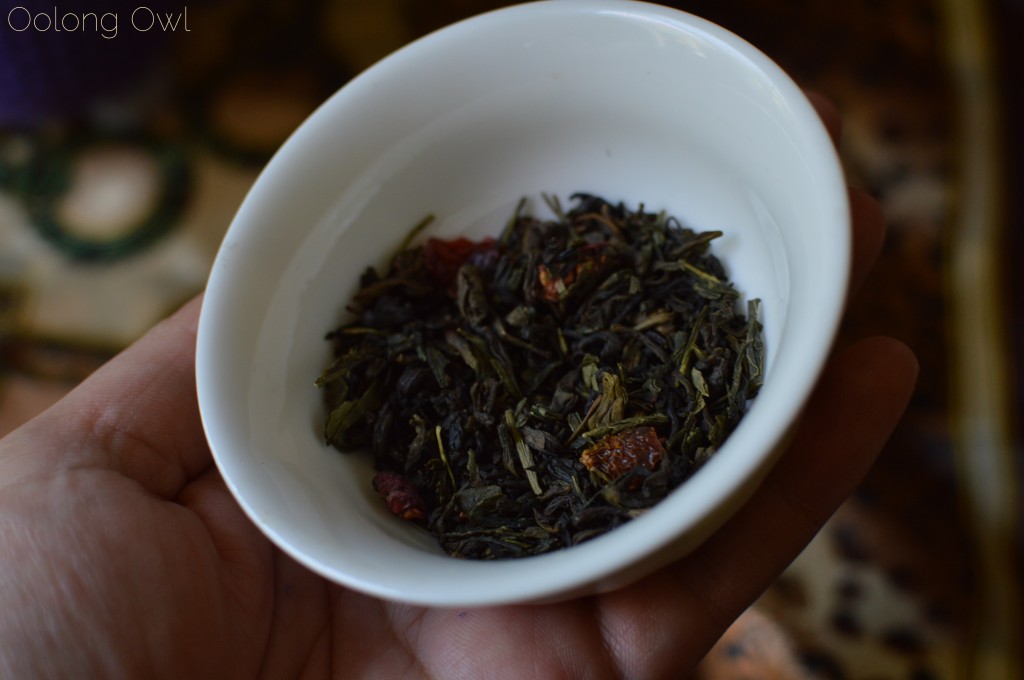 The green tea here is also a blend of greens. I did a 185 steeping for 3 minutes.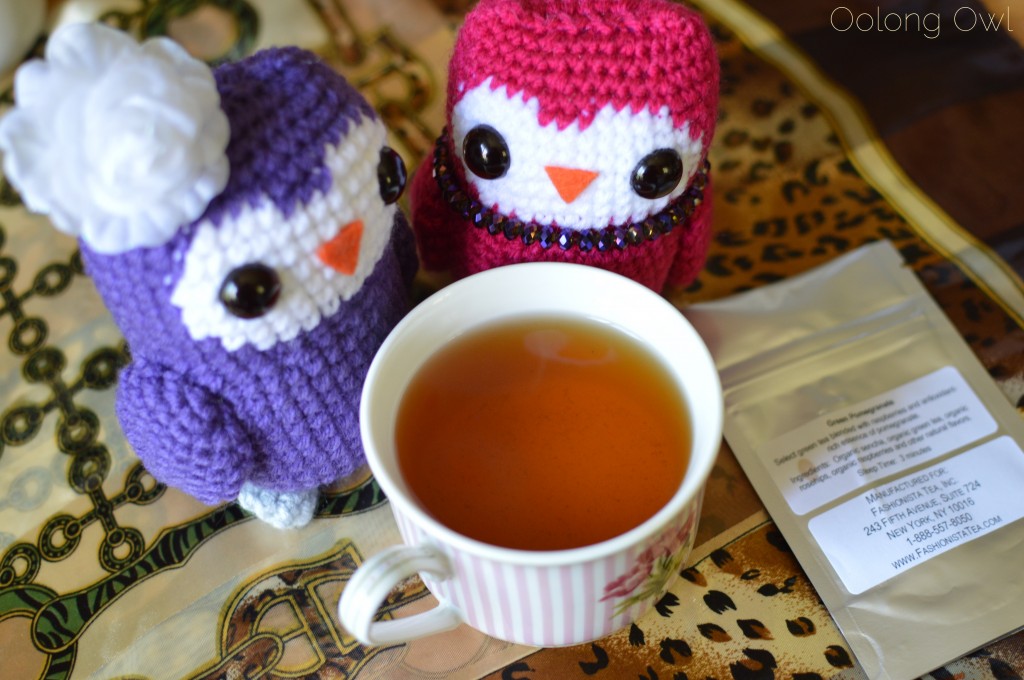 I had this one at the World Tea Expo and thought it was delicious – it sips in a grassy buttery sencha with extra vegetal notes. Mid sip, I get juicy raspberry flavor. The raspberry here is great and pairs well with the pomegranate tart finish! The tart is light, probably from the rosehips, a 3/10 on the Tart meter. I really enjoy Organic Green Pomegranate raspberry flavor – I never thought of a pomegranate raspberry would be a great match! I could also see Organic Green Pomegranate being great iced, yum!
Organic Orange Chamomile – a surprise winner for me! This tisane is organic and fair trade, with chamomile, green and red rooibos, and orange peel.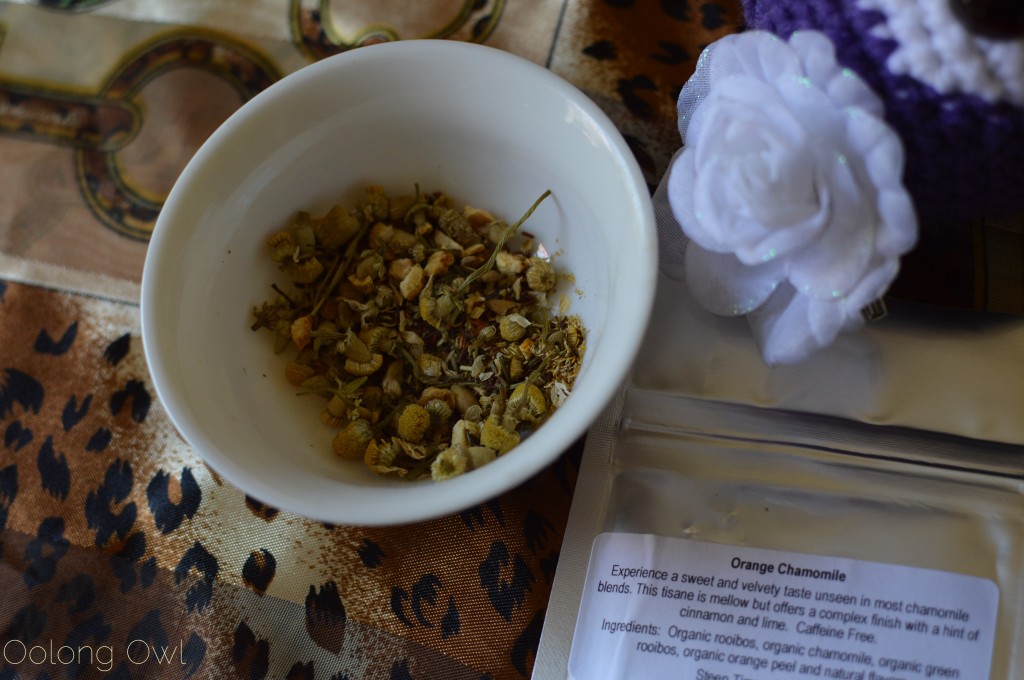 This herbal blend smells surprisingly only like citrus with no chamomile scent. I steeped this tea for 5 minutes with boiling water.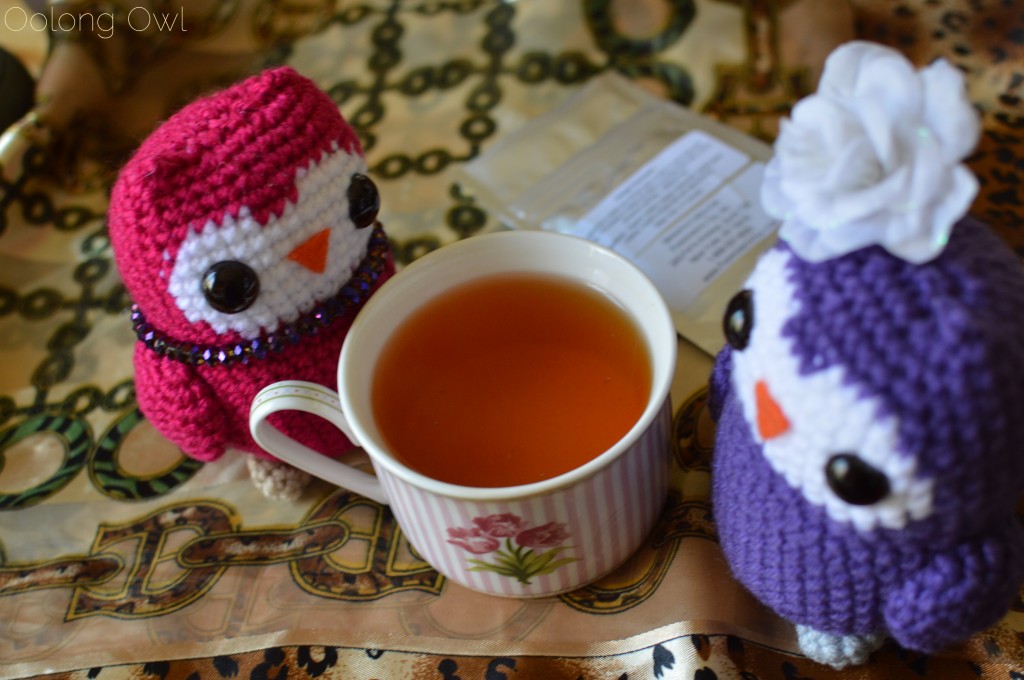 Organic Orange Chamomile sips in with a moderate chamomile flavor, 5/10 on the Floral meter. Mid sip, Organic Orange Chamomile develops a nice citrus profile of zesty orange and lime with a warm spice finish. Aftertaste of this blend is more chamomile. The zesty lime is a great twist to this tisane and would be great iced. I'm not big on chamomile teas, but I quite liked Organic Orange Chamomile, and if you regularly drink chamomiles, you'll love it too!
Fashionista Tea has more teas in their lineup that I haven't gotten around to sampling yet. However, of the three I sampled today, they were all pretty delicious teas!
(teas provided for review)