Four Seasons Oolong is a Taiwanese oolong grown in the Nantou region. This lightly fermented oolong is sold by Single Origin Teas – an online tea seller based in Texas.
When I saw the name of this oolong, I wondered what "Four Seasons" means. Does it take a year to make? Does it evoke rain and snow while the flowers sprout and the leaves fall? According to Teapedia, Four Seasons is translated from Si Ji Chun. Si Ji Chun oolong can come out consistent in quality, regardless of the season. Cool!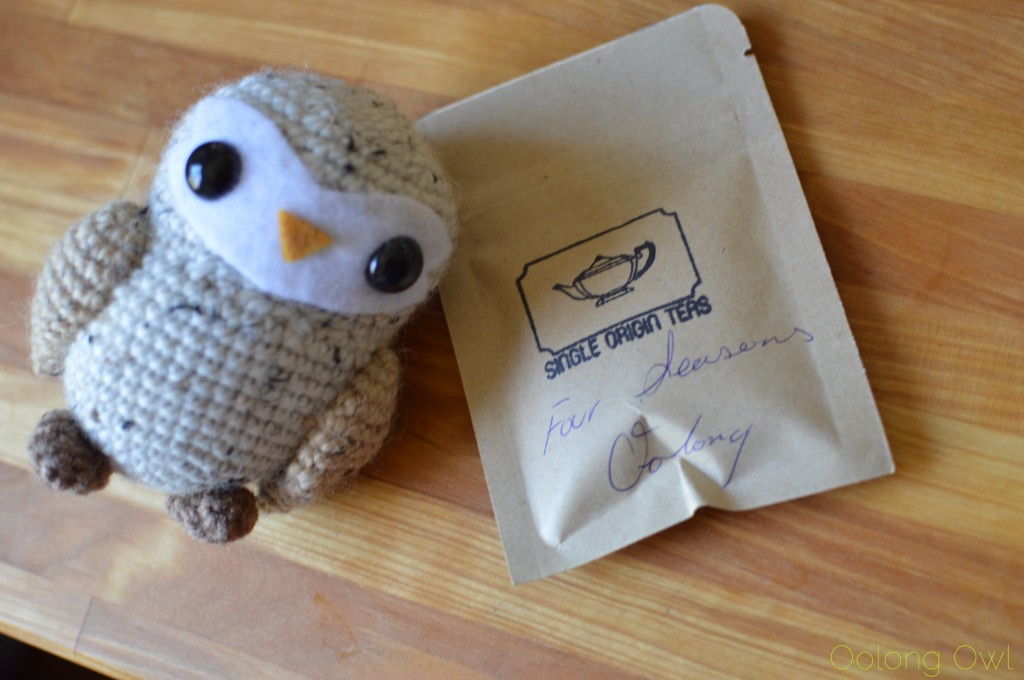 Dry Leaf
Single Origin Teas' Four Seasons Oolong has a soft milky scent with a bit of sweet. Yum! The oolong is quite dense with dark and light green rolls with the occasional stem.
By the way, I got a killer new phone (a Samsung S5!) so I decided to try a dry leaf photo using my phone's camera. I think the photo turned out well!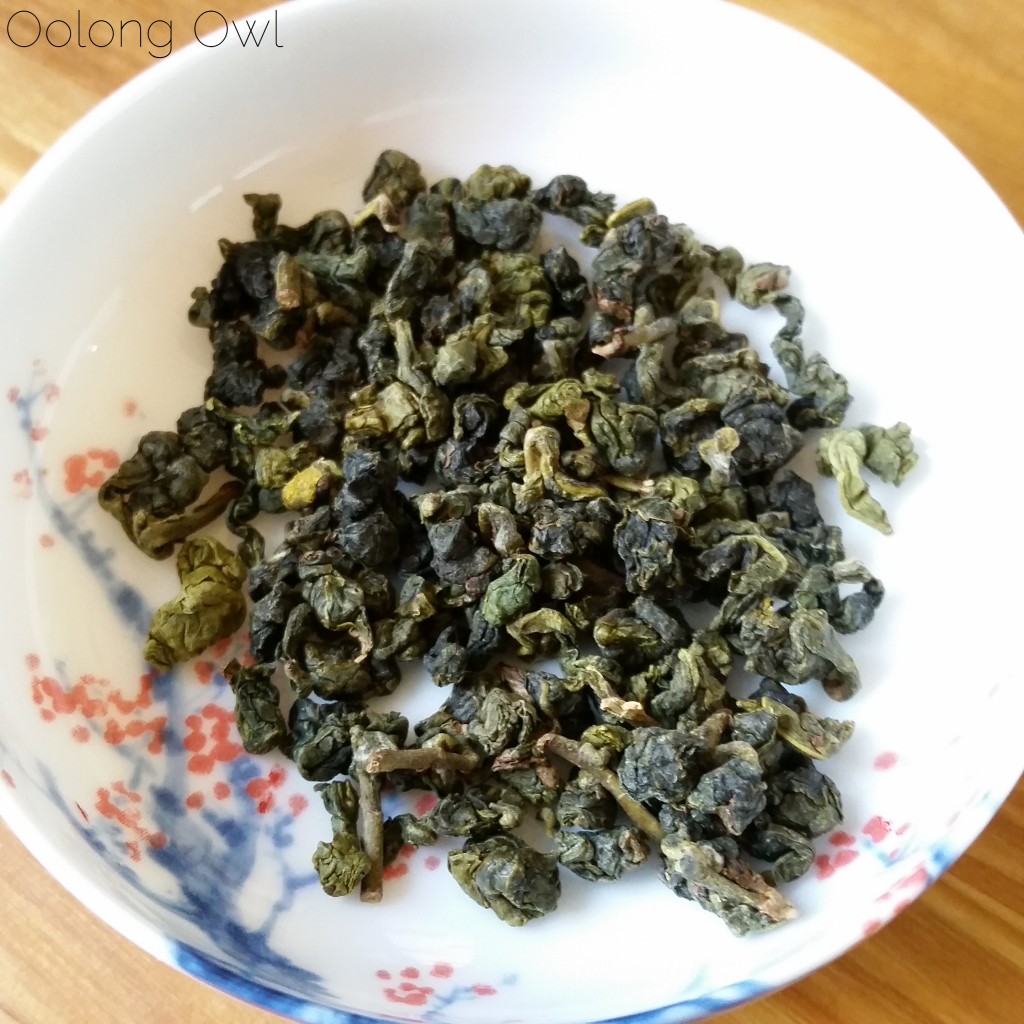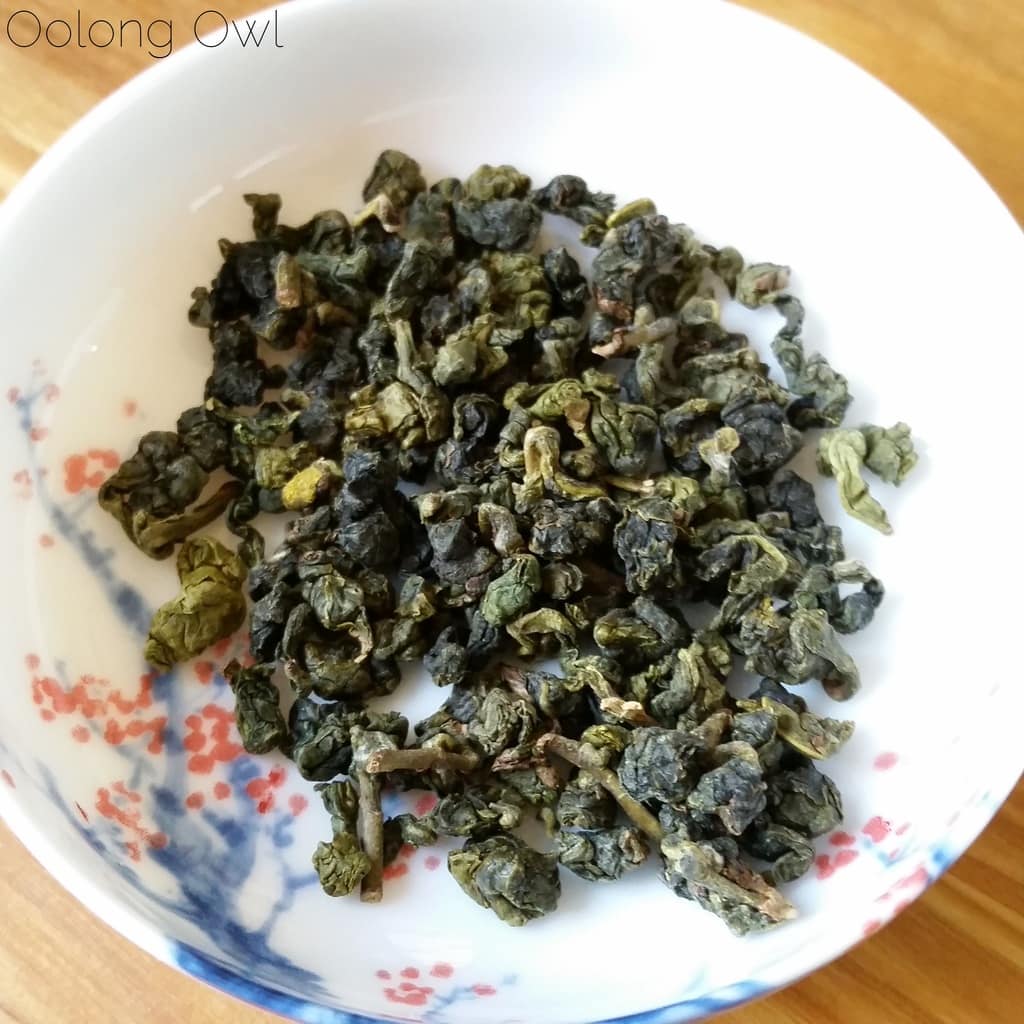 Steeping Instructions
I used 5 grams of dry leaf, steeping it with 200F filtered water in a 150ml gaiwan. Before tasting, I did a 10 second rinse.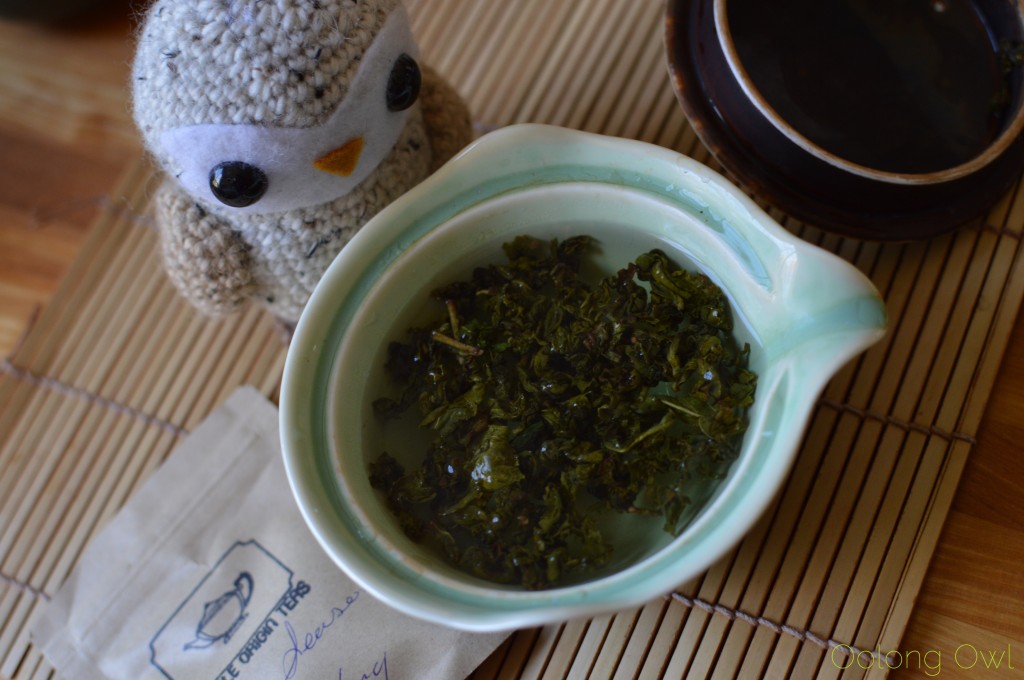 Tasting of Single Origin Teas' Four Seasons Oolong
First infusion: I did a 30 second steep. The first infusion of Single Origin Teas' Four Seasons Oolong came out quite light in colour, a pale green yellow. The scent is a lovely milky floral.
Despite the light colour, the flavor is moderate in intensity. Four Seasons Oolong has a sweet buttery vegetal flavor that develops a thick milky texture at the end of the sip. Very easy and smooth to drink with no grassy, bitter or dry notes.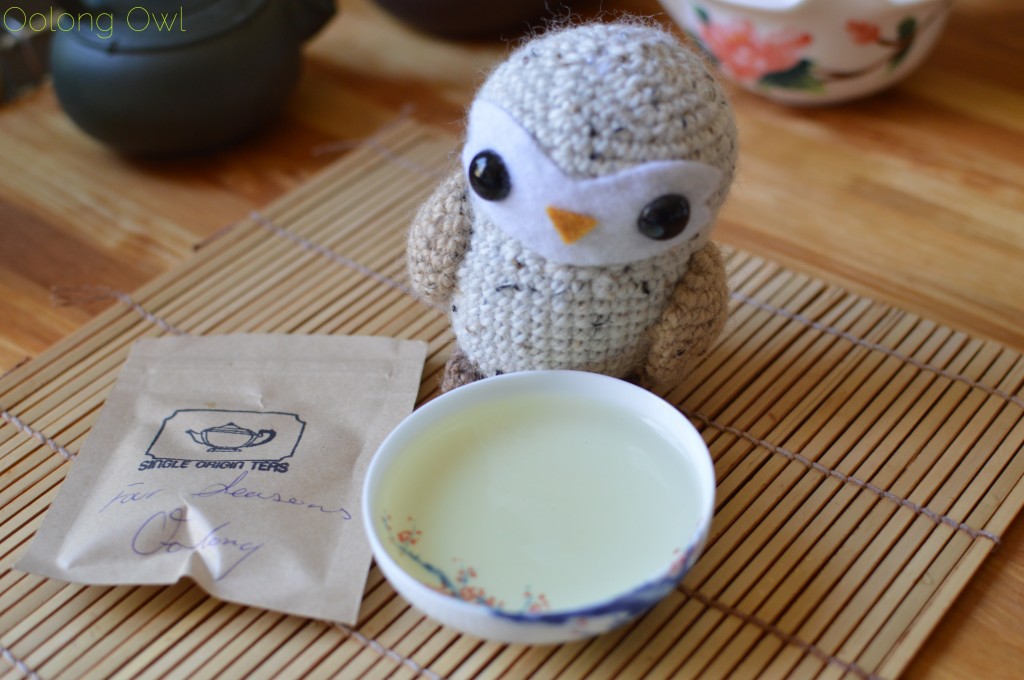 Second, Third, Fourth, Fifth and Sixth Infusions:  I added an additional 15 seconds for these steepings. Four Seasons Oolong gets more flavor! Four Seasons Oolong has a touch of floral with plenty of sweet, butter and sugar snap pea vegetal notes. For the floral, I'm trying to decide whether it is lilies or lilacs, a 3/10 on the Floral-o-meter. End of sip, there is  a lovely thick milk finish. With each further steeping, Four Seasons Oolong gets more smooth and mellow – the buttery vegetal floral melding into a salad.
Seventh and Eighth Infusions:  I increased to 30 seconds infusions but Four Seasons Oolong is losing flavor. The flavor is light with just a finish of floral lilac. After all these steepings there is a bit of dryness after each sip, 3/10 on the astringency meter, in form of adding a slight dryness that sticks to the teeth.
Ninth Infusion: In a last ditch effort, I added an additional minute to this infusion. Very light flavor, moderately dry yet still a little milky during the dip.
After 9 infusions the leaf really opened up. Single Origin Teas' Four Seasons Oolong's leaves are a pretty decent size.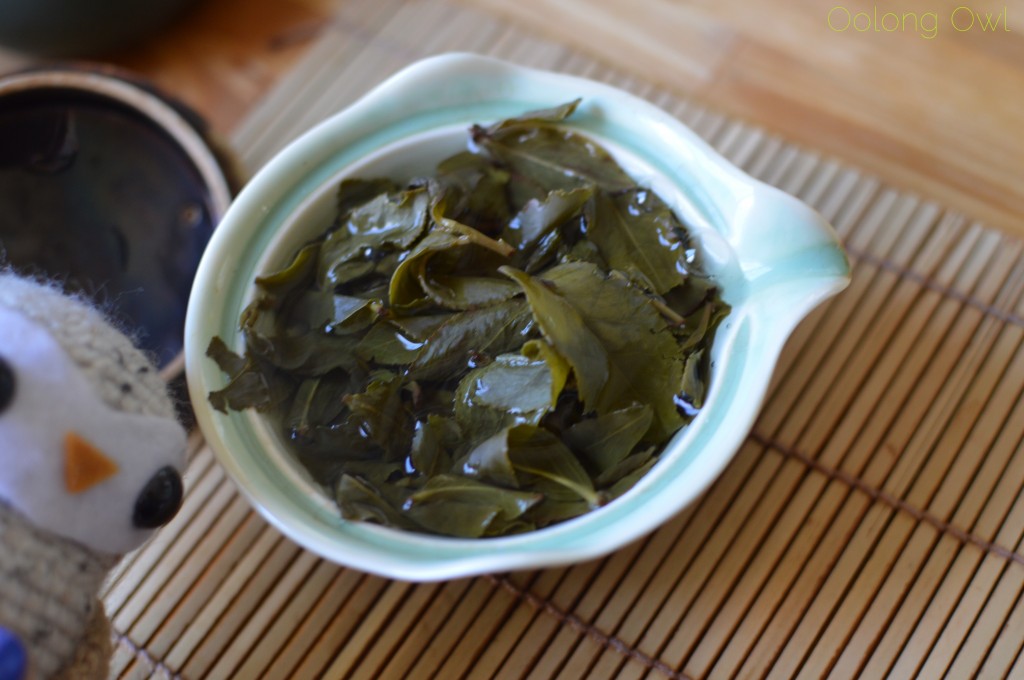 Cold Steeping: I cold steeped Four Seasons Oolong overnight. It came out a really thick texture, buttery and sweet tea – very tasty for a cold tea!
Comments
Yum, Single Origin Teas' Four Seasons Oolong is a very smooth green oolong. I love the lilac floral and the sweet vegetal notes which made for a great cup of tea that was easy to drink and a wonderful experience.
I found this oolong to be quite sweet, especially during the middle infusions. With that said, Four Seasons Oolong would make a fantastic dessert tea, especially if you prefer unflavored or straight teas.
(tea provided for review)