Totem Tea has two Gui Fei oolongs available in their Leaf-Bitten category, and today's review is their Gui Fei Red (Concubine Oolong). The package simply says Gui Fei on it, so I was expecting something green and sweet. Upon drinking this tea and checking Totem Tea's site, this is their Red Gui Fei.  This Gui Fei has a mild charcoal roast treatment.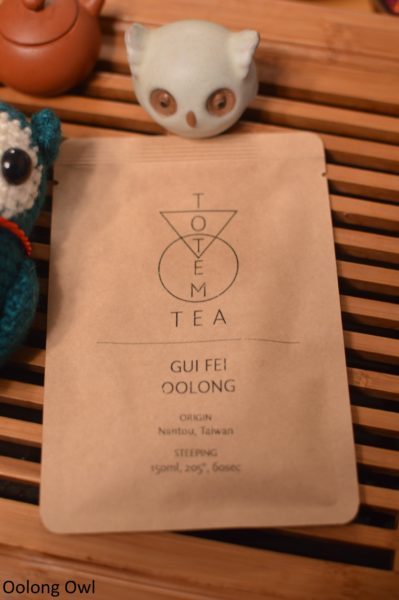 Dry Leaf and Steeping Instructions
The leaves are rolled dark, with bit a silver. The scent is floral and roasty.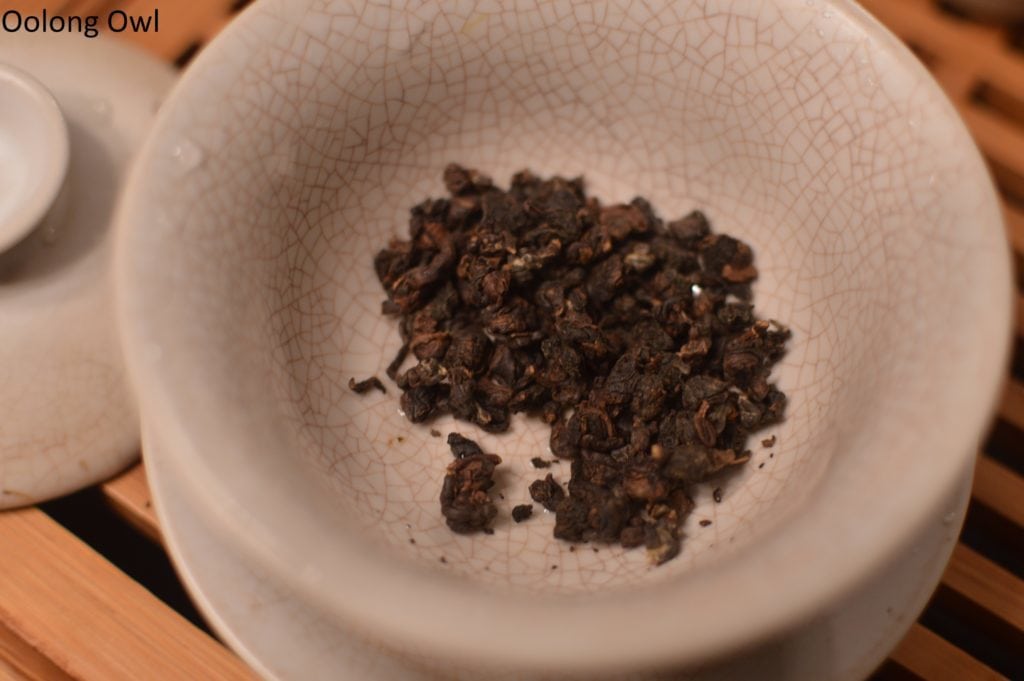 Monster leaf!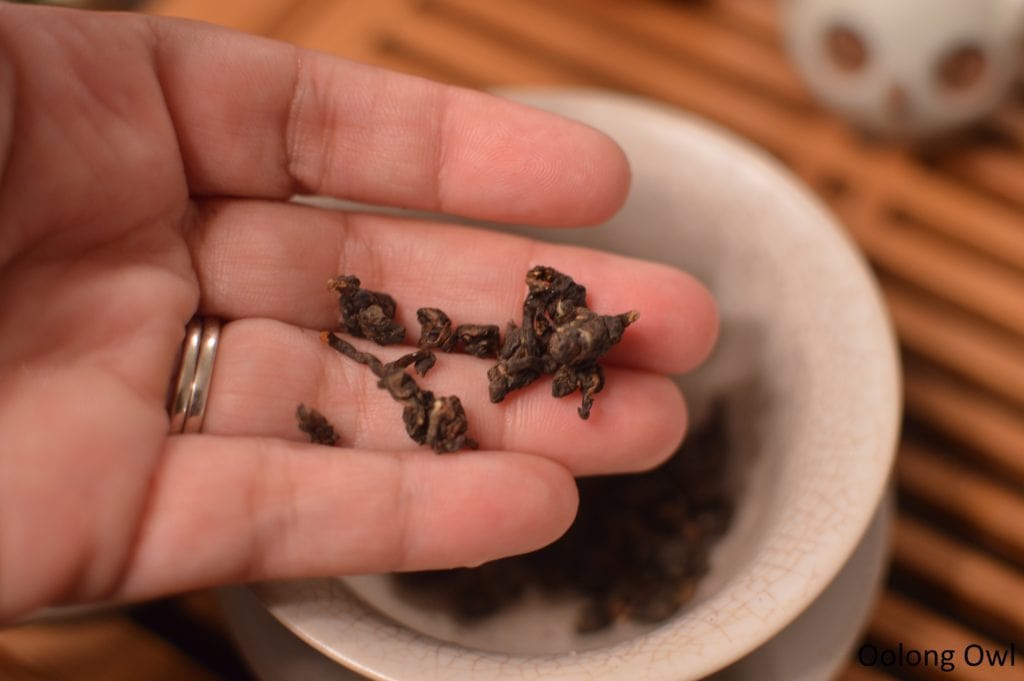 So I messed up and thought I had more leaf in my sample. My sample came up 5.5grams, so not enough leaf and I already dumped my leaf into a too large heated gaiwan. I rode with a bit longer infusions and didn't fill my gaiwan all the way. The ratio here was about 1 gram to 16ml, but hopefully I cheesed it to 12-15ml.
Tasting of Totem Tea's Gui Fei Red Oolong
Steeped up a pale gold with a strong, mouth watering floral scent.
First and Second Infusion: Totem Tea's Gui Fei Red sips in sweet with a peach roasty floral. The oolong gets sweeter at the end of sip, with a bit of a woodsy peach essence to it. The texture is heavy and thick. This is not a green gui fei at all!
Third, Fourth, Fifth, and Sixth Infusion: The colour got more gold!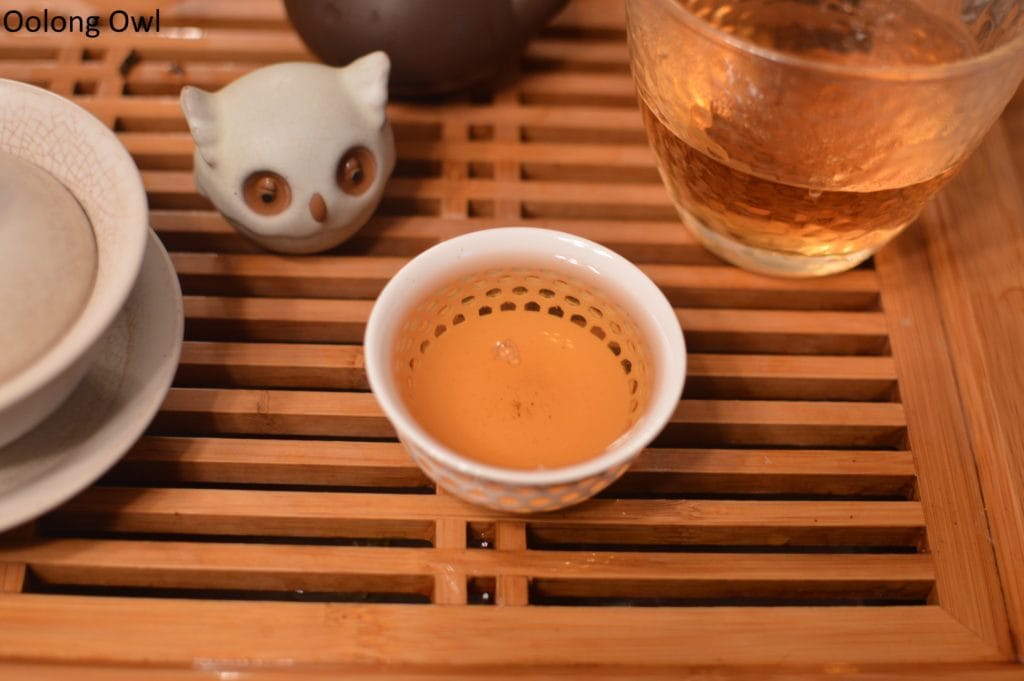 The flavor is strong woodsy, with a finish of sweet floral peaches, over a thick cream texture. The Gui Fei red is quite heavy in flavor and strongly woodsy, a very meaty tea. The aftertaste is on the soft side and doesn't linger too long, but what I get is a smooth floral.
Fifth Sixth, and Seventh Infusion: The flavor has mellowed into a buttery wood with a hint of honeyed sweetness. The floral is gone here and the texture is getting thinner and the aftertaste is only a bit of woodsy sap.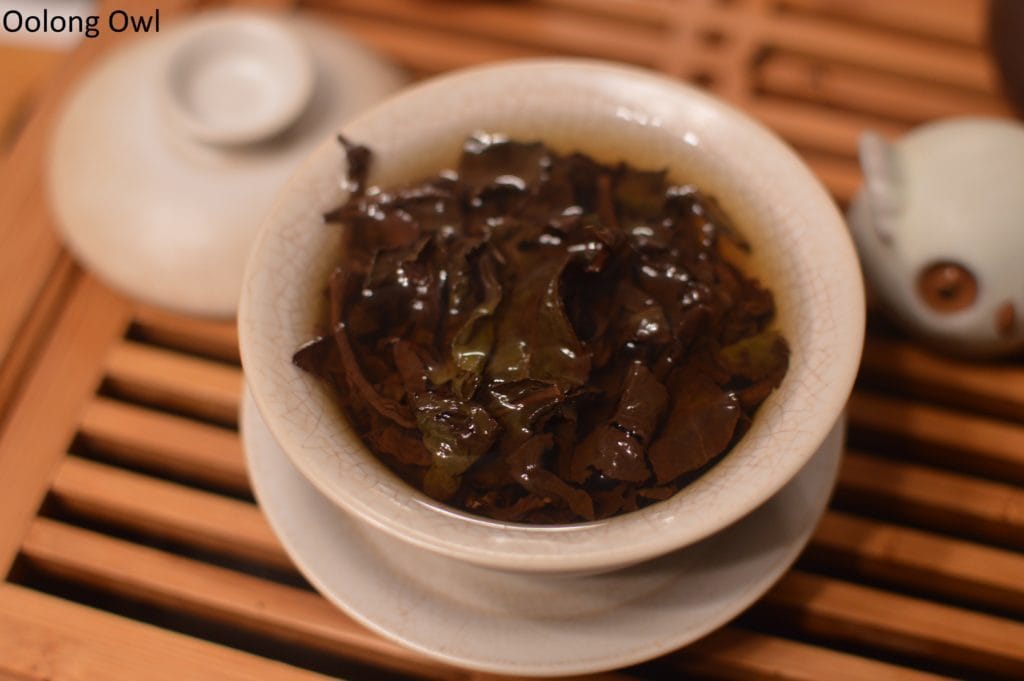 Eighth and Ninth Infusion: I fought with long steep times here, finishing at a long 15 minute steep. The texture got thin and feels a little dry but not bitter notes. I was expecting something powdery, mellow and weak, a typical spent oolong taste. The flavor took a big shift and surprised me as it gave off a bright honey flavor accented with some twigs. Honey prints on a tree from a bear? I think I could of gotten one more aggressive steep, but my house now smelled like what is in my pressure cooker so I stopped here.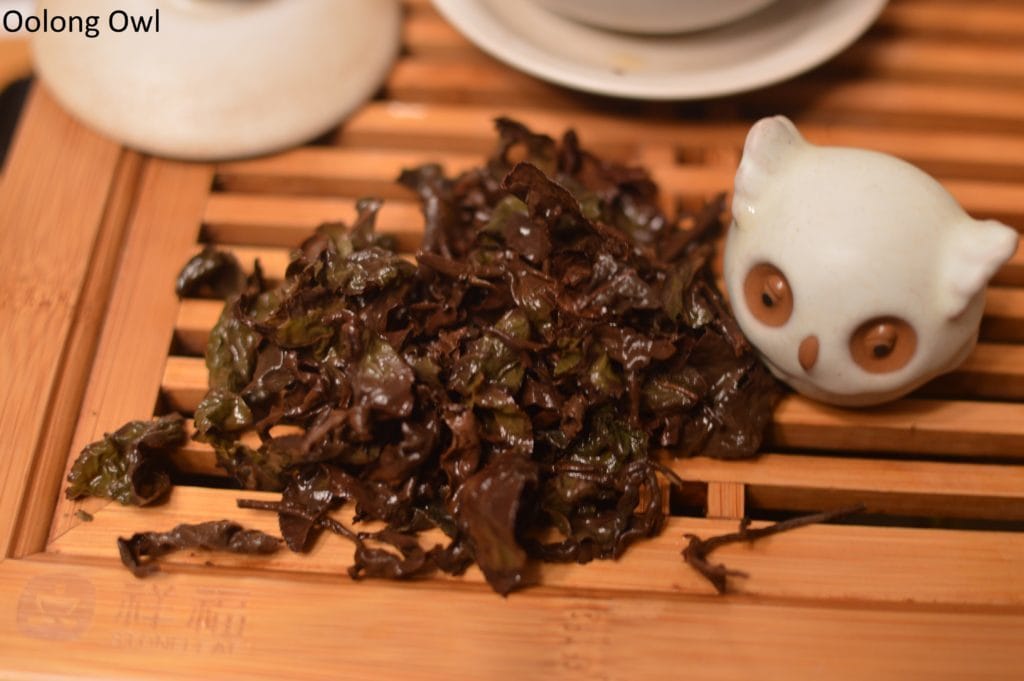 Comments
Totem Tea's Gui Fei Red is an oolong with a more oxidized woodsy profile. I can see this one being great western or steeped a bit more aggressively with more leaf. I do notice parallels between Totem Tea's Gui Fei Red and their Ruby 18 as both teas were more robust and meaty than what I've tasted in more common Ruby 18s and Gui Feis.
Gui Fei Red is a tea for someone who is wanting an oolong with a floral, full flavored, and light roast profile without the green. I quite enjoyed this one, but now I am eyeing their more expensive Gui Fei Royal with serious interest. Either way, be sure to check out Totem Tea as their tea collection is quite interesting.
(tea provided for review)