Despite living in the Los Angeles area for around 4 years, I didn't write about local tea things outside the Los Angeles Tea Festival. I recently came back from Los Angeles and made sure to hit a number of tea things. Admittedly, I didn't do much tea things other than the local tea festival when I lived in LA. Los Angeles is a car cultured sprawl at the mercy of traffic. I sat in around 4 hours of traffic visiting all three of my tea stops, and I wasn't driving during rush hour.
Denong Tea
I met Denong Tea back at a World Tea Expo and they have been teasing for months about a physical tea shop located in Pasadena. I very much wanted to see Denong Tea, more so to buy a brick of 2012 Nannuo sheng puer.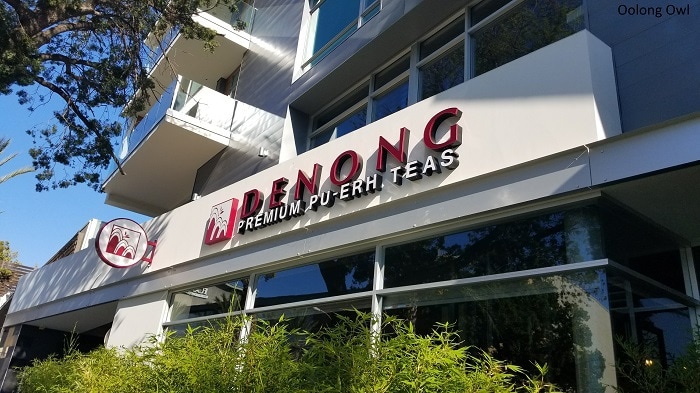 Denong Tea has a big gorgeous tea space. They have a big shop with plenty of room to browse, with a couple tea tables set up as well as a bar.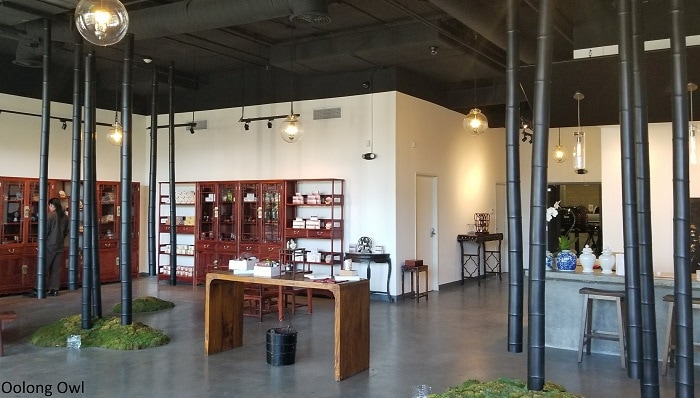 All the cabinets are made of rosewood. Inside is all the gorgeous packaged tea and personal teaware collection of the owner.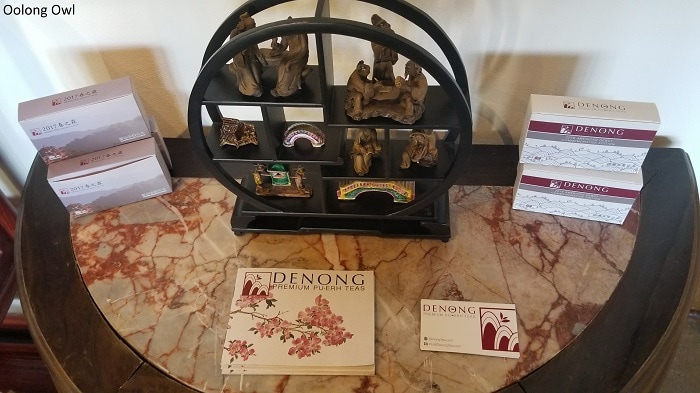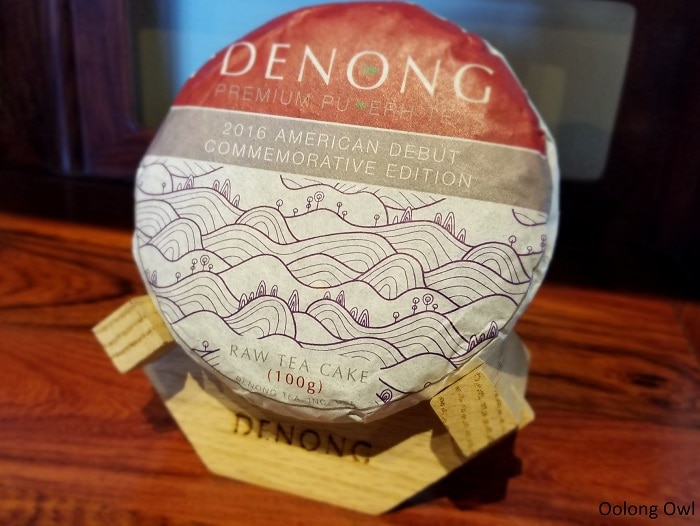 A very expensive shelf of 1980's shou puer.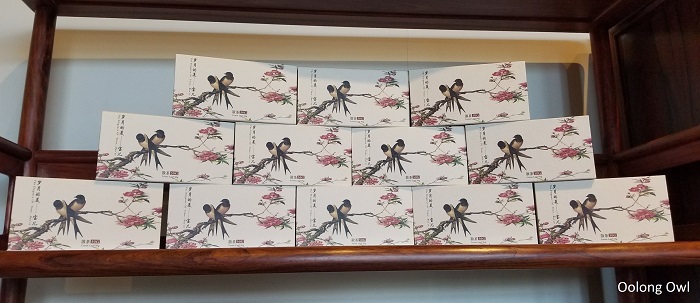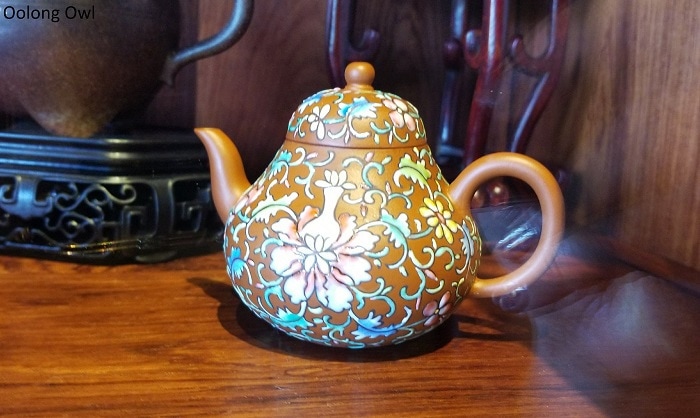 I started with Denong Tea's 2016 Black tea. This is their only non-puer tea, but it is puer varietal.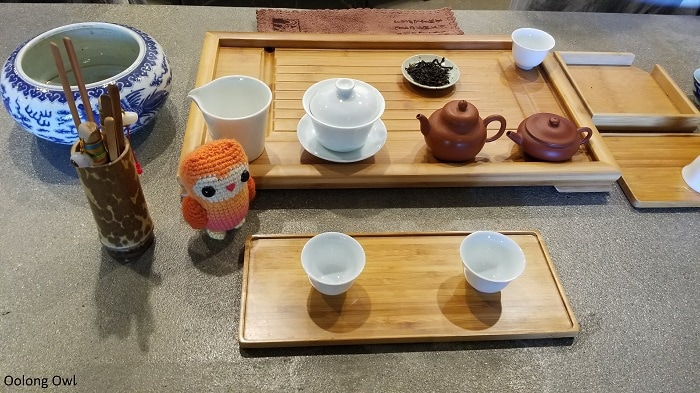 The black tea is quite good – it is smooth, chocolatey, and easy to drink. It resteeped very well. It was a very flexible, bombproof tea.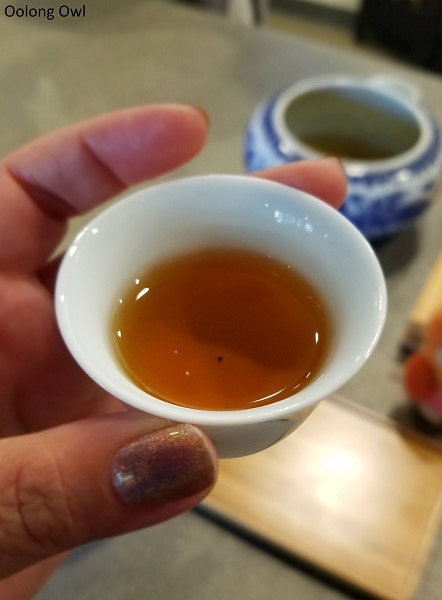 I was in love with this tea pot.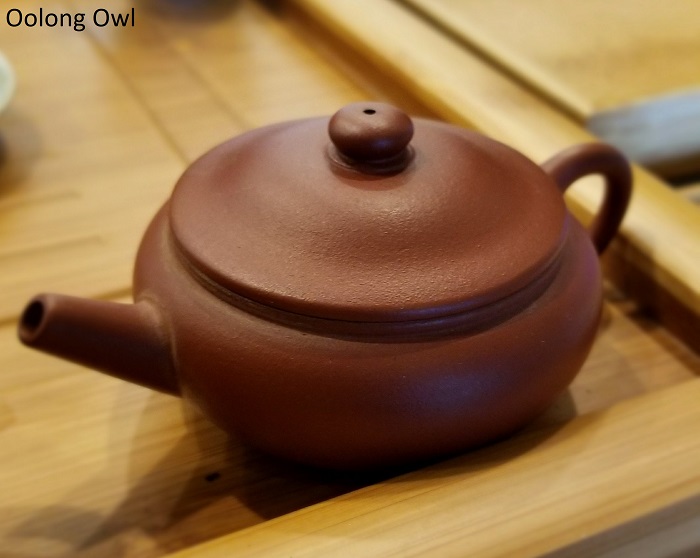 After that, I had Denong Tea's 2017 Mountain Oasis sheng puer.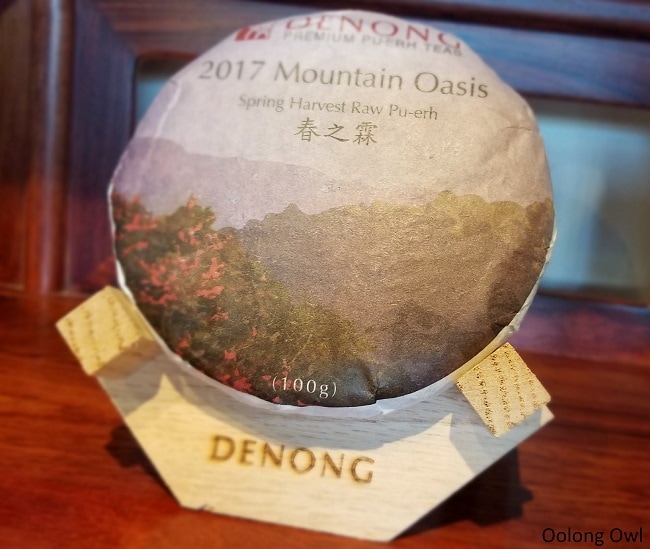 I was impressed with the potency, lingering aftertaste, reinfusion power, and texture. It was, however, a tea I wanted to get my claws on and brew it myself. Denong Tea has a lighter hand on brewing than I like to do, but despite their lighter brewing we got well over 10 infusions and it smelled like it had more to go.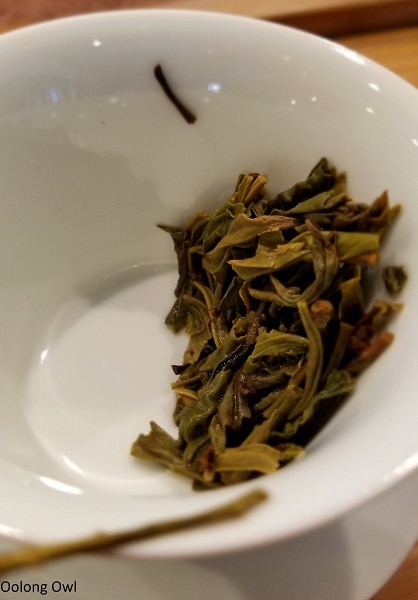 I'll review Denong's 2017 Mountain Oasis later, but I must note the price of it is currently on special (at cost) and will jump in January 2018 from $30 to $47. I would jump on it now if you like the sound of this tea. I likely won't have a review posted before the price jump.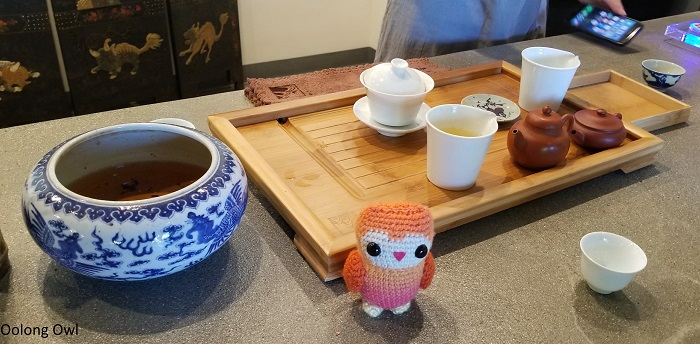 The tea did make me shengry – I devoured a plate of Hawaiian food.
Little Fluffy Head Cafe's Cheese Tea
After a sushi lunch with some old friends, my tea hating husband and I hit up downtown Los Angeles for Little Fluffy Head Cafe.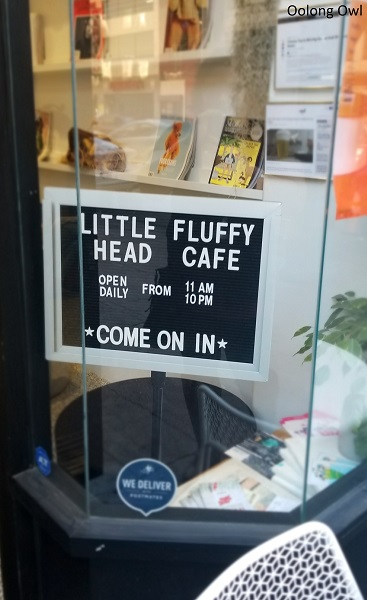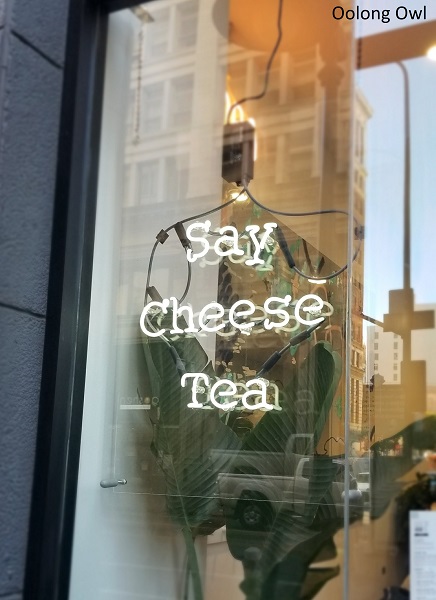 The Menu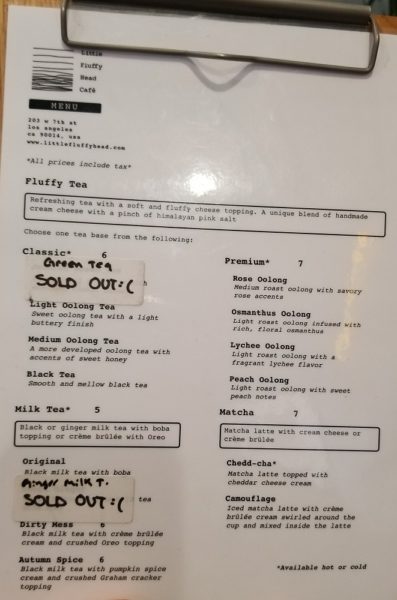 I got a Chedd-cha (Matcha with cheddar cream cheese) and a Dirty Mess (black milk tea topped with creme brulee & Oreos) for the husband. After we got our drinks we booked it as parking was very expensive.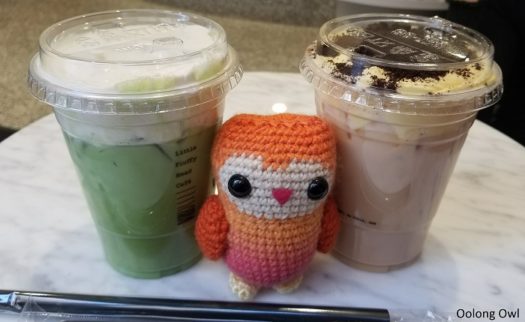 The Chedd-cha was okay. I found the matcha they used was alright culinary grade as it was on the bitter side and not particularly bright green. The cheese of the cheese tea was some sort of whipped cream cheese with some fluffy cream added. There were cheese lumps in the thick foamy cheese. I liked how there was little tang to it, as I found tang + matcha a horrible combination. It sort of tasted like how a matcha cheesecake with lots of whipped cream would taste like.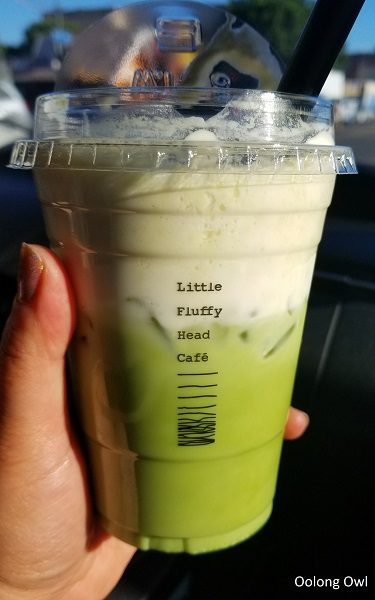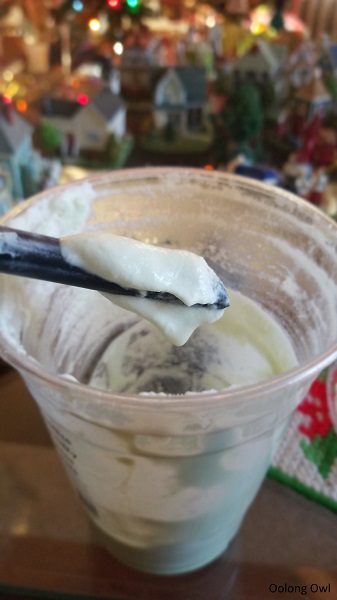 The Dirty Mess latte was AMAZING! It had that classic boba black milk tea flavor. The creme brulee topping was not creme brulee, more like a custard mixed with heavy whipped cream. There was no burnt sugar on top which makes a creme brulee in my opinion. The custard was very delicious and added a nice eggy sweet to the black tea. My husband enjoyed the topping, but disliked that he could taste the tea in the black milk tea.
If I was going to go to Little Fluffy Head Cafe again, I would get the "creme brulee" over the cheese.  I think the locals knew the score, as everyone besides me was drinking Camouflage, which is matcha mixed with the creme brulee.
Lupicia
The second to last day of my trip was free and I suddenly recalled Lupicia wasn't too far away. I used to always visit on New Year's day for killer Mystery Bag sales. I also enjoyed my Lupicia visit to Honolulu for exclusive teas. I am out of Rose Royal and Chocolate Strawberry Puer, and their shipping cost is high, so I was happy I remembered they have a shop close by!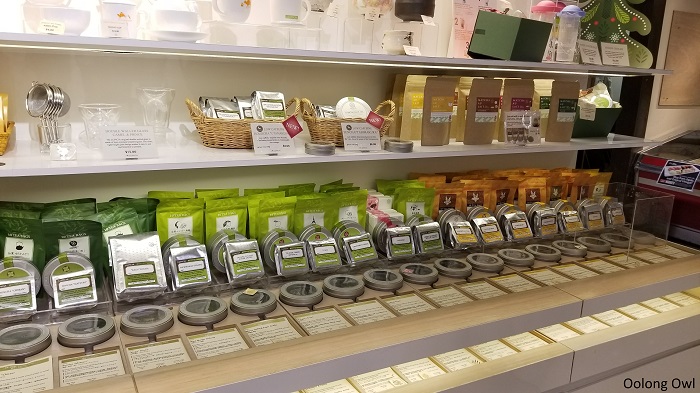 Lupicia in Torrance is small but manages to pack in a big line up to smell, as well as display their pretty holiday packaging. I regret not buying some of the Holiday teas, a couple of them smelled good and were on sale! I got caught up by how amazing Cassis & Blueberry and Apricot Barley smelled and forgot about the other teas.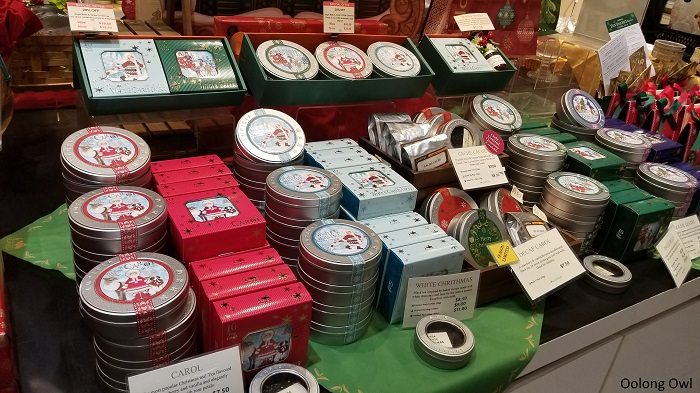 Los Angeles Haul
I wet a little nuts and bought the 2012 Nannuo brick, a Mountain Oasis, and blind bought 2016 Sweet Clarity. I purely bought Mountain Oasis to try brewing it on my own and being a great deal.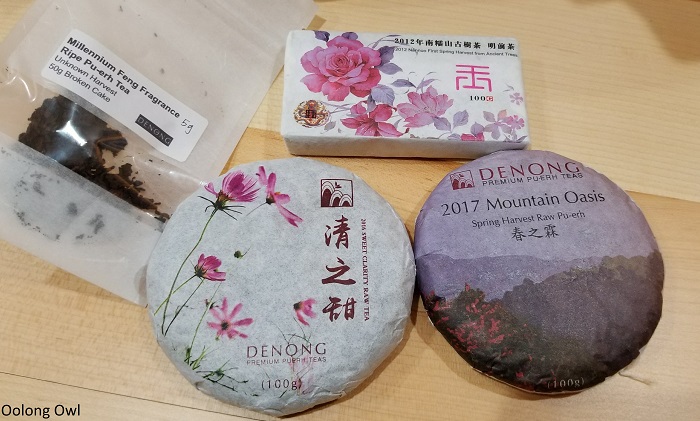 Oh Denong Nannuo, I missed you. I just had 7 grams once and never forgot.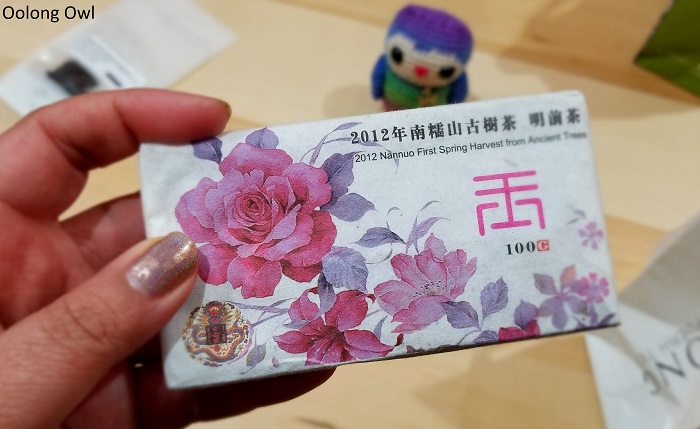 At Lupicia I grabbed a bunch of favorites and 2 fun smelling teas. I am surprised how little I got into trouble.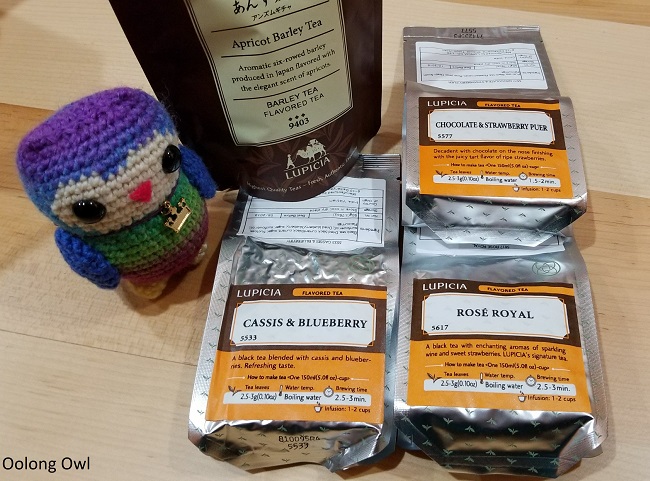 There is one guilty tea pleasure of mine and it is the hibiscus. I miss the Mexican grocery stores of California and their cheap avocados, ceviche, and giant bags of whole flower hibiscus for $4. This should last me a year.