Since arriving in Seattle, I have visited Floating Leaves Tea twice – the place is just that cool! Floating Leaves Tea is located in the Ballard area of Seattle.  Ballard is a little out of the way to get to from downtown Seattle, but once you are there it is a fun area with lots of interesting shops and food.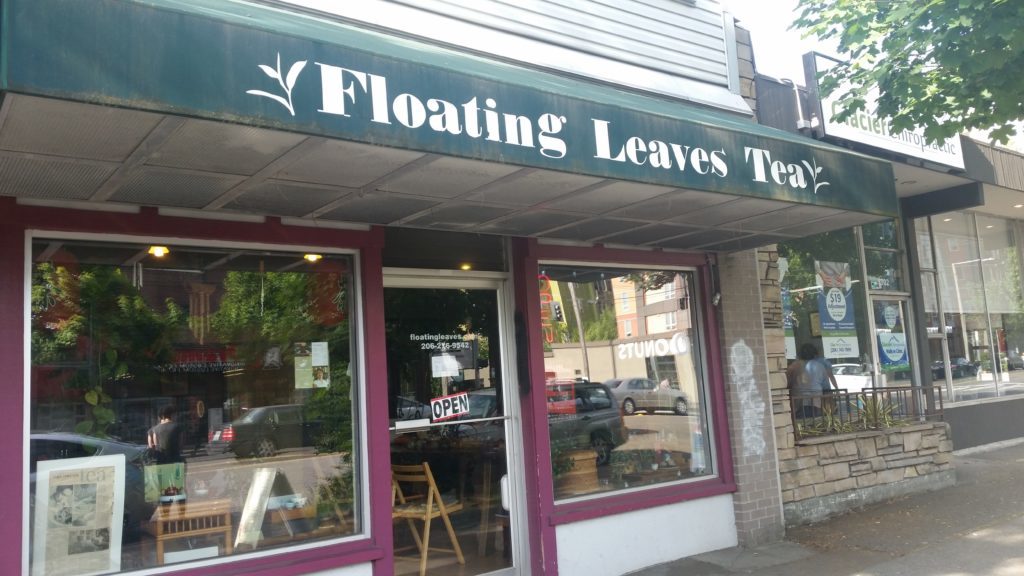 Floating Leaves Tea's shop is small, but the first time I walked in I was greeted by the scent of roasted tea – the owner Shiuwen was roasting some oolong in the shop! Fresh roasted tea has such a nice smell!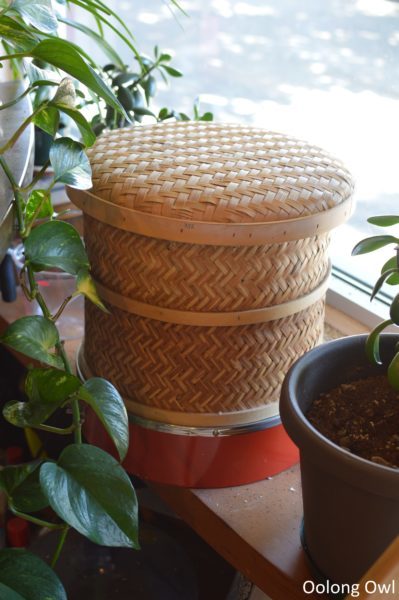 First off, Floating Leaves Tea specialty is Taiwanese oolong and the owner is very passionate about it. Shiuwen personally sources from Taiwan. They also carry a few others teas, such as matcha, greens, and pu'er, but the main strong line up is Taiwanese oolong.  Behind the tea table is stacks and stacks of vacuumed sealed tea. I don't have a photo of it, but when I came back when the new 2016 teas were in stock, there was even more stacks of oolong!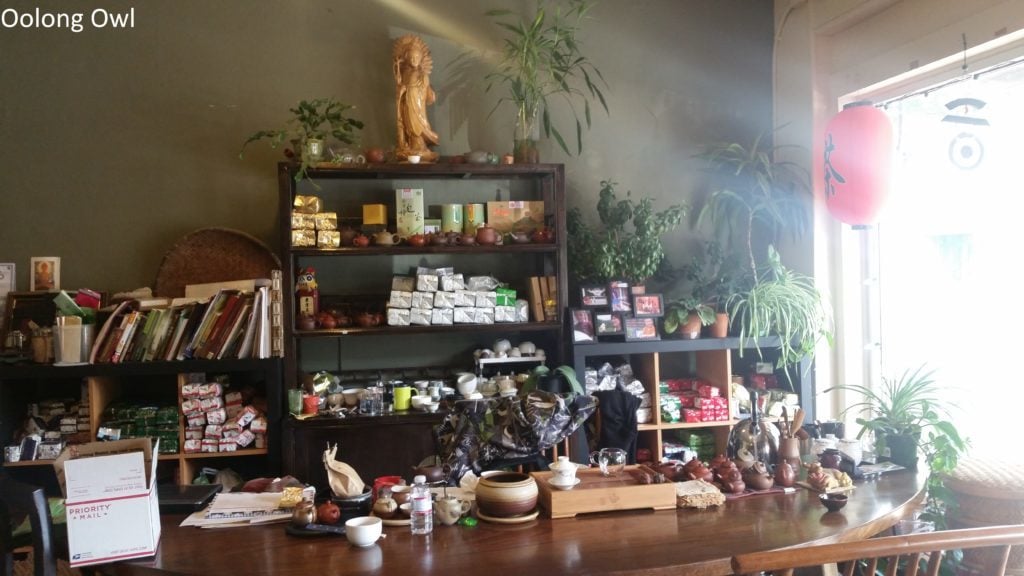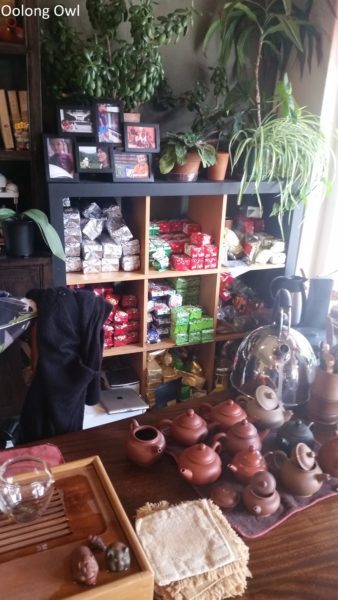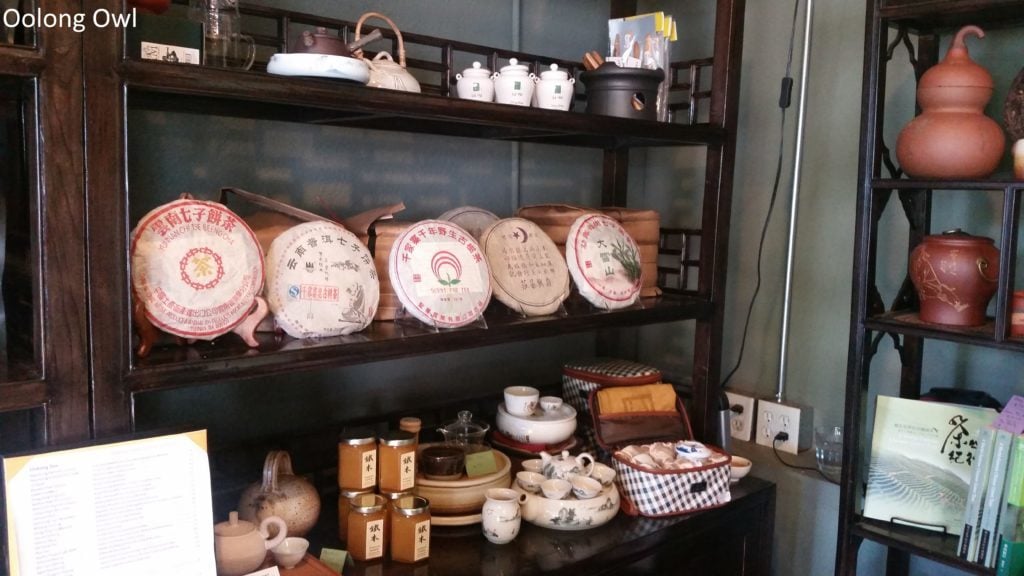 The teaware in shop is lovely. There is a good range of pricing from cheap sipping cups to nice yixing pots.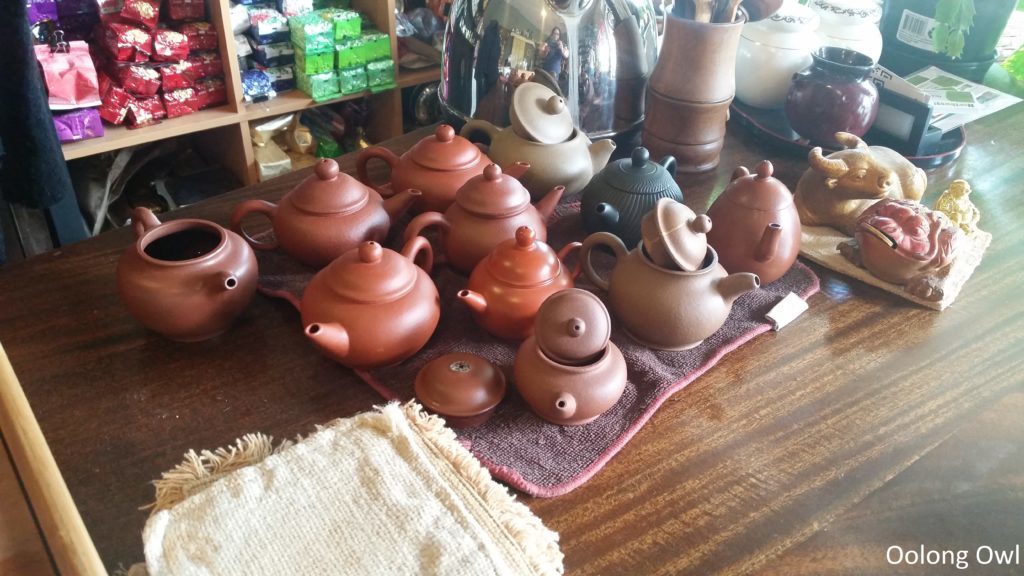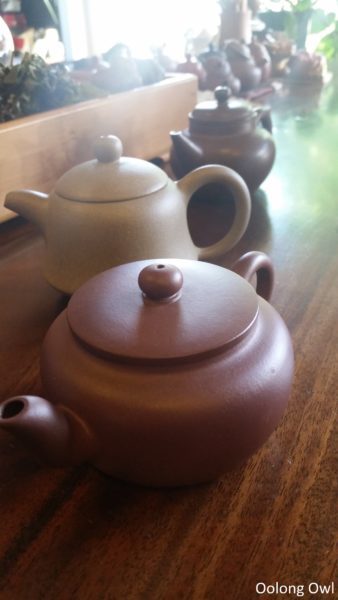 She also carries some of the coveted Lin's Ceramics and OMG SO PRETTY out of my price range wood fired tea pots and in the price range that I'd be too scared to use it ever.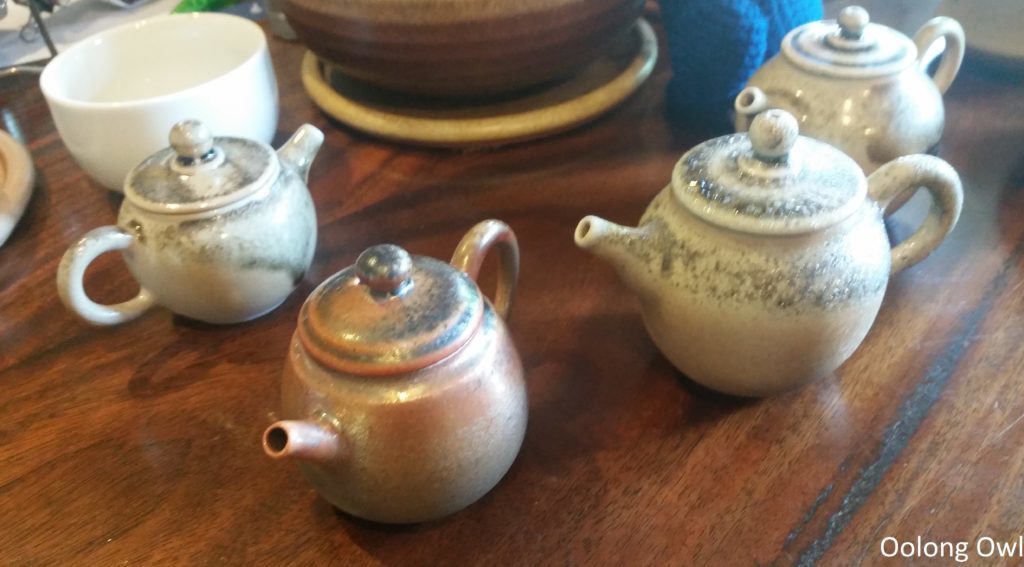 SWOON!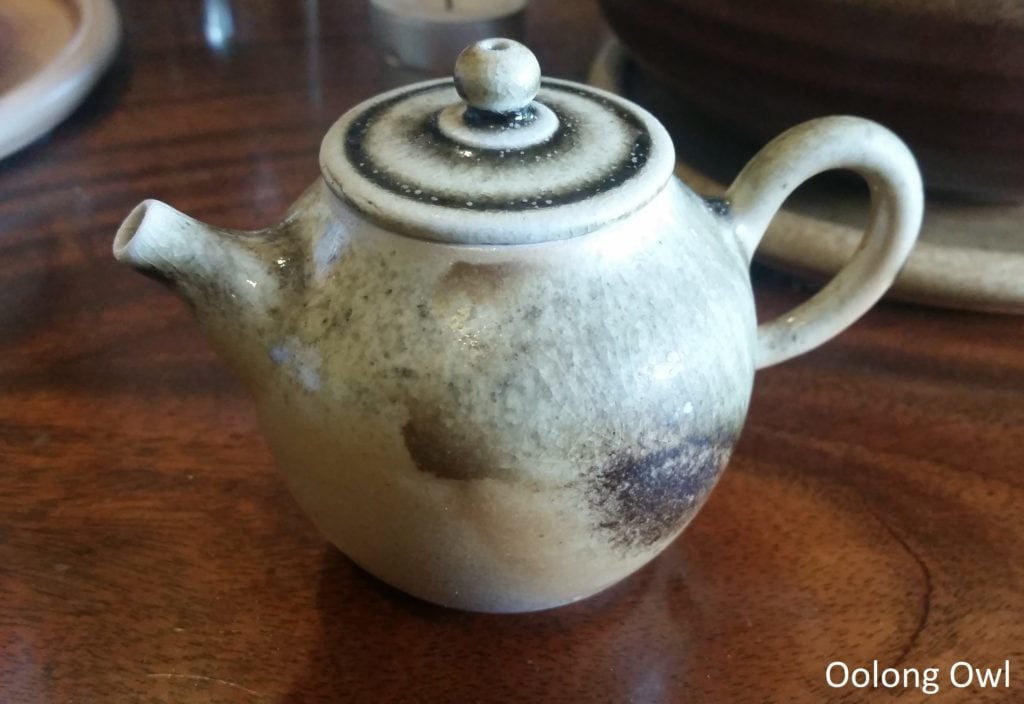 My first visit I tried 4 teas, including the Gui Fei Mei Ren and the House Roast. All the teas were excellent and I enjoyed all of them. However, what shocked me was the first time I sipped a sample of a low oxidized oolong – it was boiling and I was not mentally prepared for a green oolong to be ripping hot! Most people steep low oxidize oolong with low temperature, however Floating Leaves steeps their oolongs with boiling water, pushing the tea to its limits. The tea there is high quality that it can take the boiling water, letting the body of the tea shine. To be honest, I don't reach for green oolongs that much, but after having Floating Leaves low oxidized oolongs boiled, it has made me revisit the tea and my own steeping methods.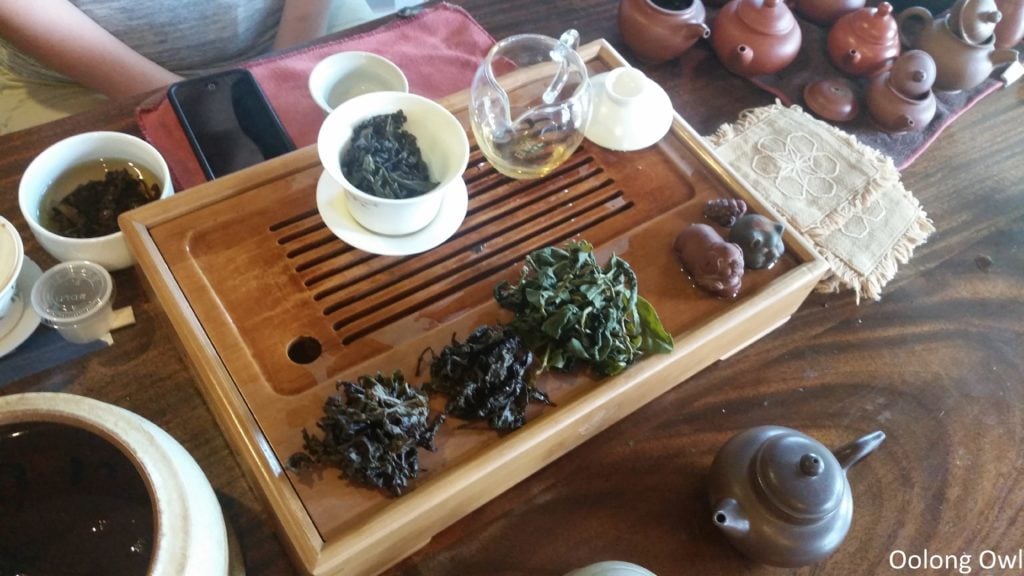 One of the other best parts of having tea at Floating Leaves is Shiuwen is easy and fun to talk to, it is a tea session that has a lot of laughing! I was with another tea friend, so the conversation and group tea drunk experience was amazing. There was no pretentiousness or traditional medicine claims, it wasn't needed as the tea is amazing.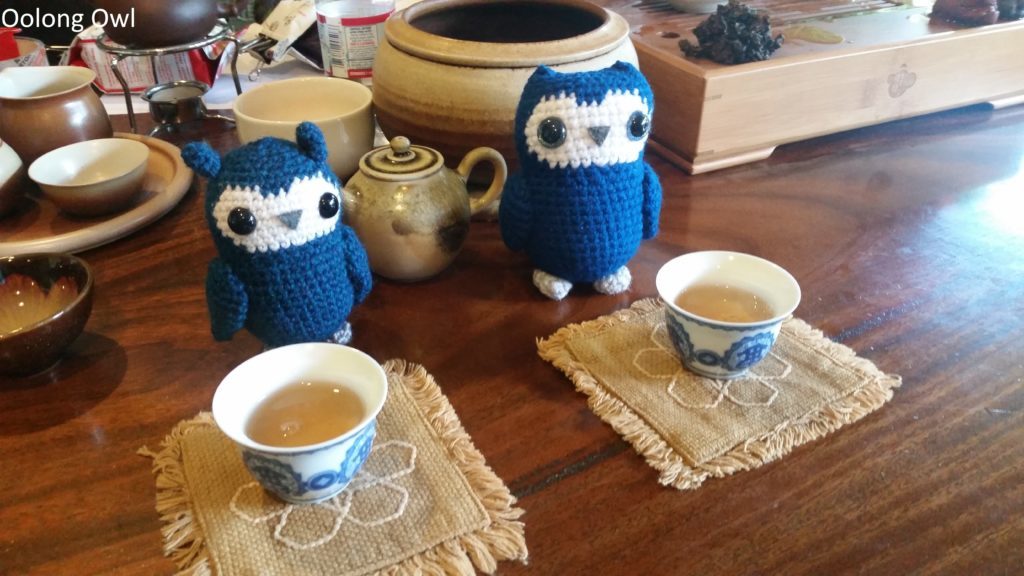 Oolong Owl Floating Leaves Tea Haul
I purchased a tea cup (last one, haha) the Gui Fei Mei Ren and some Ruby 18. The Gui Fei Mei Ren was the first time, but I kept remembering it during the session – a sign that I need to own it! I got some Ruby 18 as I been craving it so much these days. I didn't go overboard buying tea as I knew I would be back and the 2016 oolongs were just around the corner. I'm a local now!
The tea cup has a hint of sparkle in it, which is hard to capture in photos.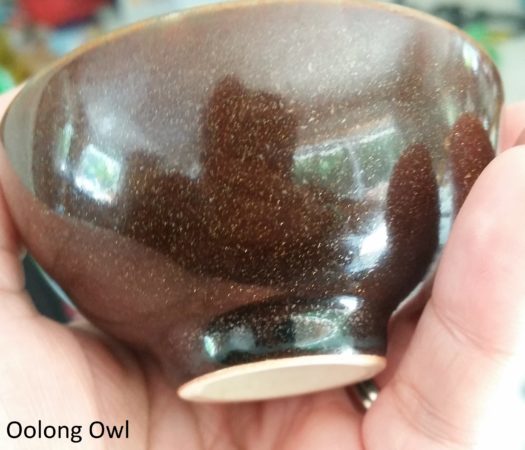 I am very impressed with Floating Leaves Tea, the owner is enthusiastic, knowledgeable, and funny, so drinking tea was a fun experience. From what I tried, I loved their oolongs as the quality was excellent and pricing was fair. There was sample sizes already packaged, but both times I was there they were happy to package up 1oz purchases. If you are an oolong lover and in Seattle, Floating Leaves is a must visit!
Floating Leaves Tea does online sales. If you are in North America, I highly recommend you give them a try so you can get a local supply of oolong. If you want roasted oolong and live in North America, this place is likely the fastest to get the freshest of roasts. No waiting for 2-8 week on-a-boat shipping wait!
I came back for a second visit, attending one of Floating Leaves Tea's monthly classes. For June the class was a Blind Tasting of 2016 BaoZhong and High Mountain Oolong….. that I will cover in part 2!
Glamour shot!