Hwang Cha Gold Oxidized Korean Tea is a partially oxidized and pan fired tea. This particular tea from Hankook Tea is a first flush Sejak and was hand harvested in April 2014.
So is Hwang Cha Gold Oxidized Korean Tea an oolong? Black tea? Taste wise, I would lean towards an oolong – world of tea has a great article on Hwang Cha's classifications according to how this tea is processed.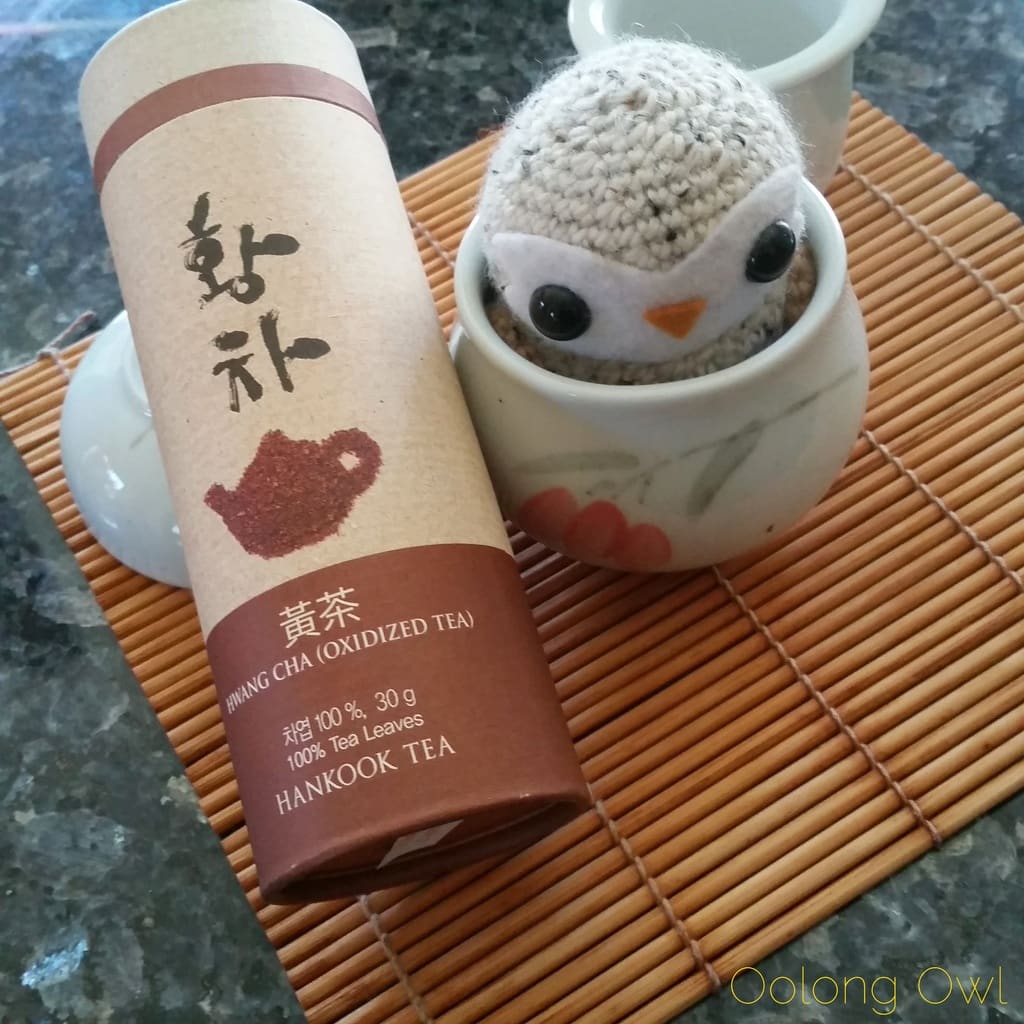 Dry Leaf
The dry leaf of Hwang Cha Gold Oxidized Korean Tea smells sooo good! This tea has a rich brown, almost black colour in delicate curled and twisted shapes. The smell is an amazingly fragrant floral, toasted nuts and red grapes.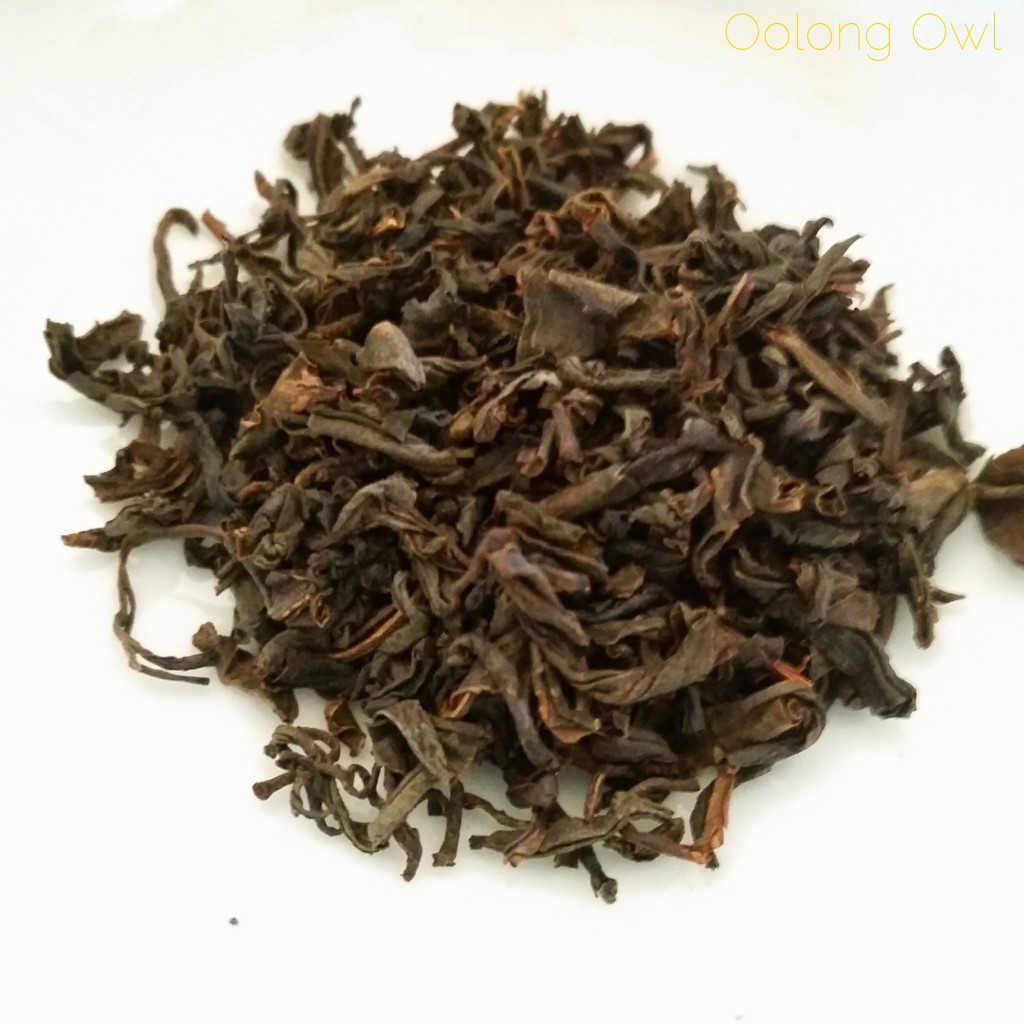 Steeping Instructions
The steeping instructions on the tin state – 160 to 180F for 2 to 3 mins. I went with 175F for 2.5 minutes for my first infusion.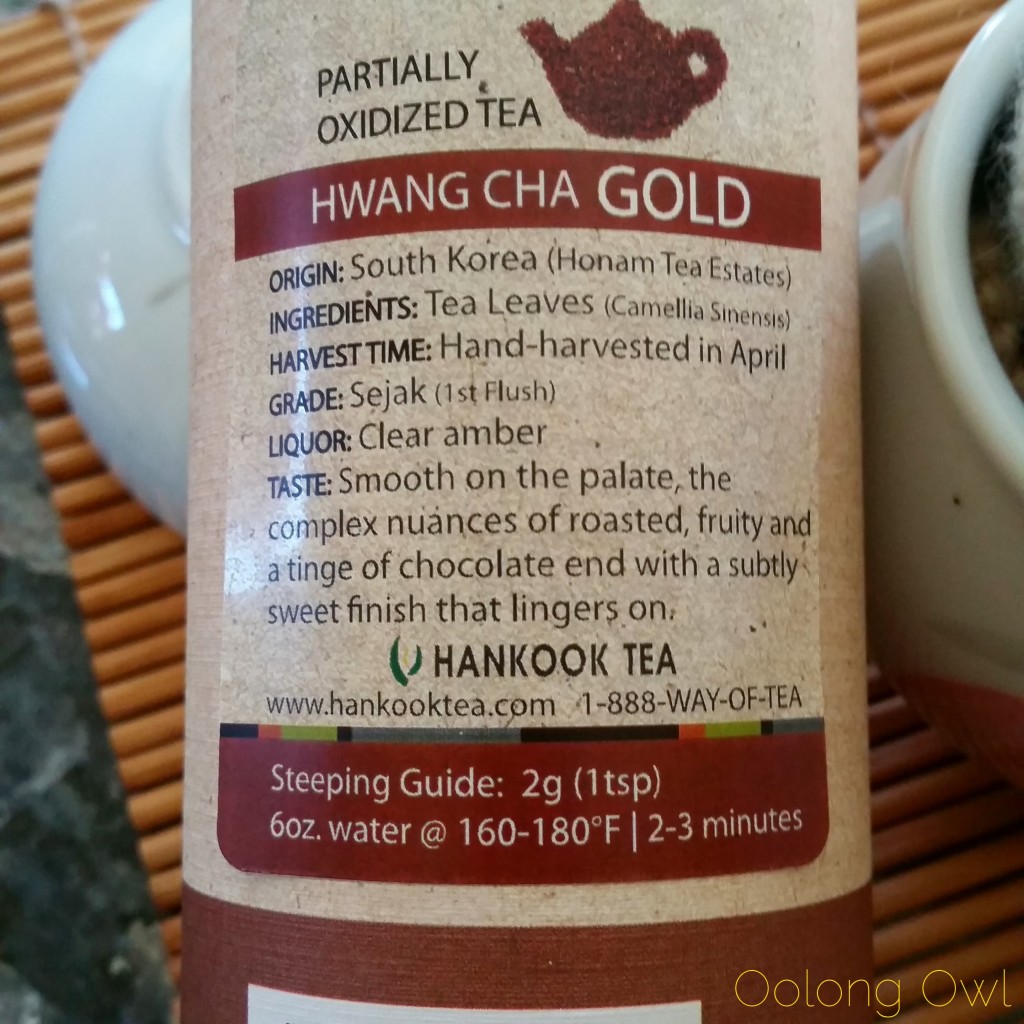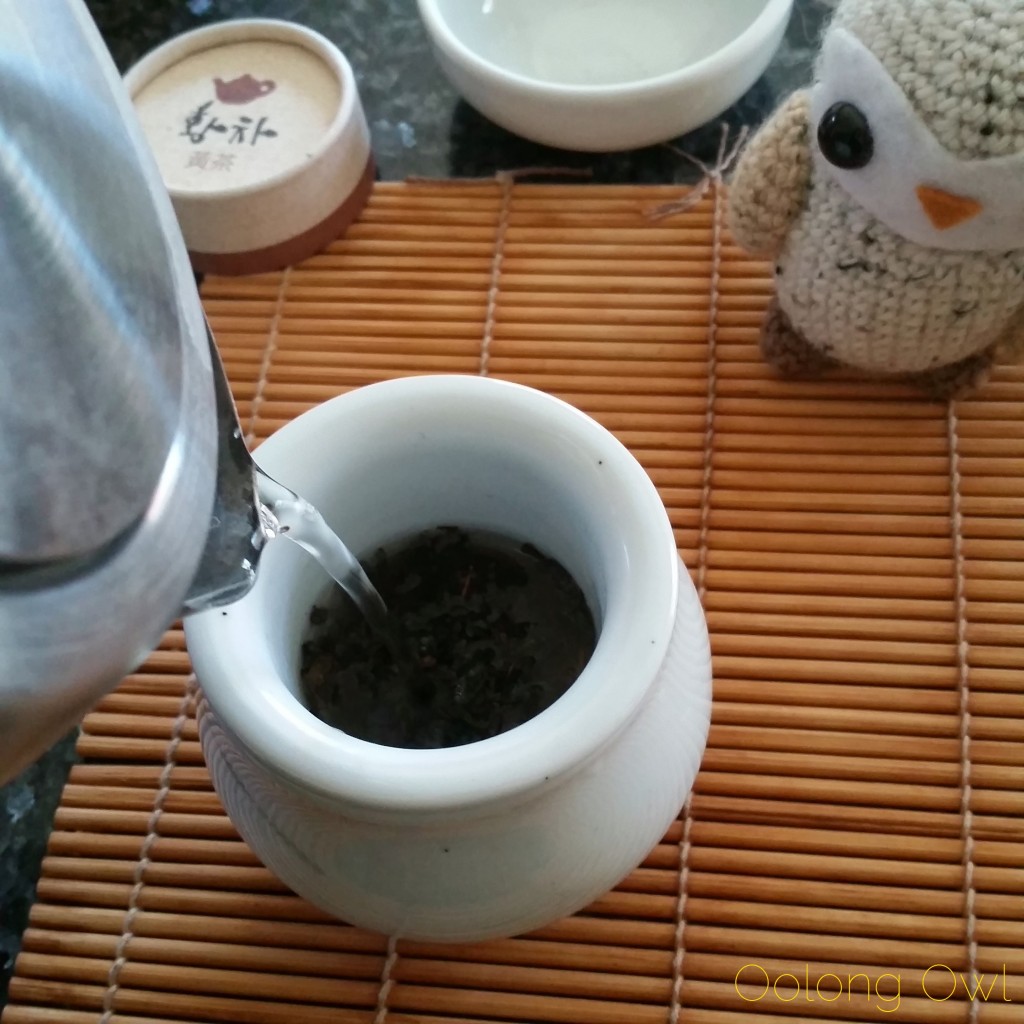 While the tea steeps, our Barn Tea Owl danced on the Korean infuser mug…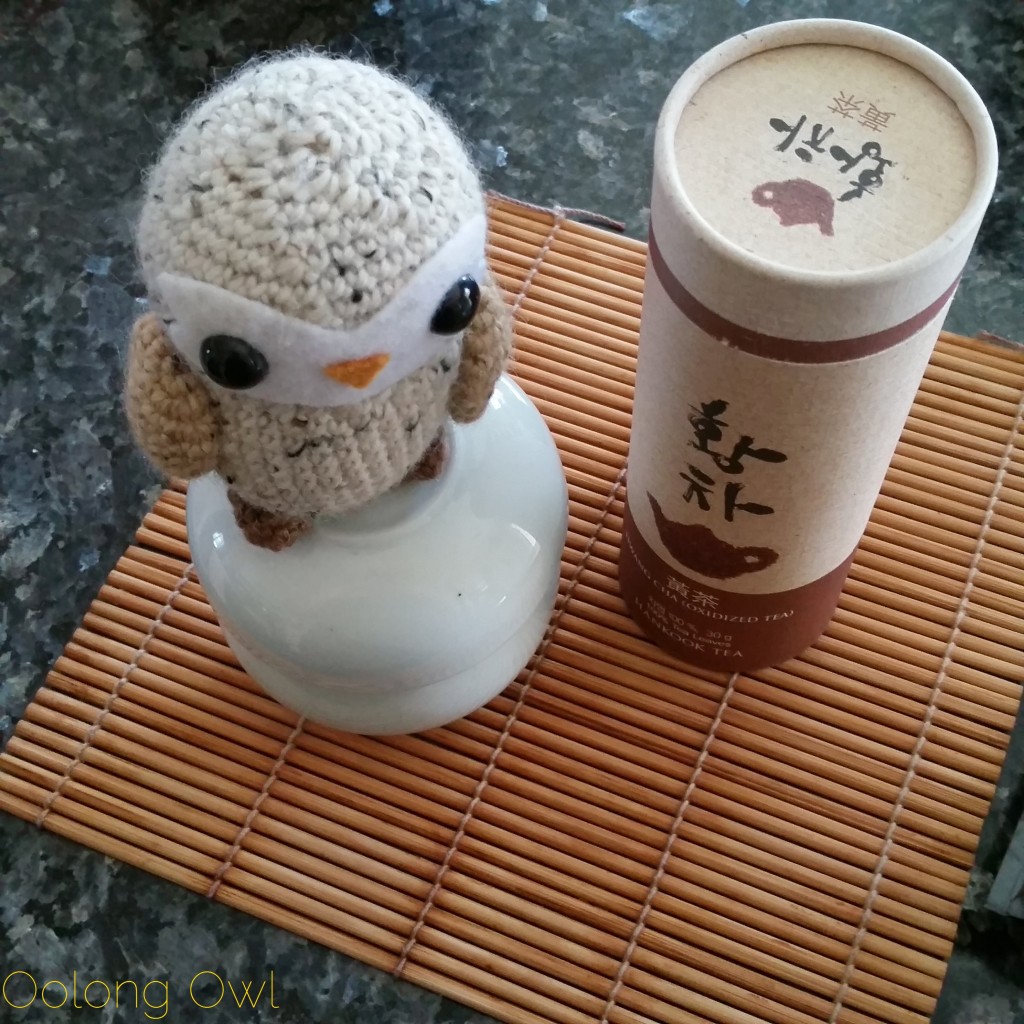 .. and studied his Korean. Hoot. 부엉부엉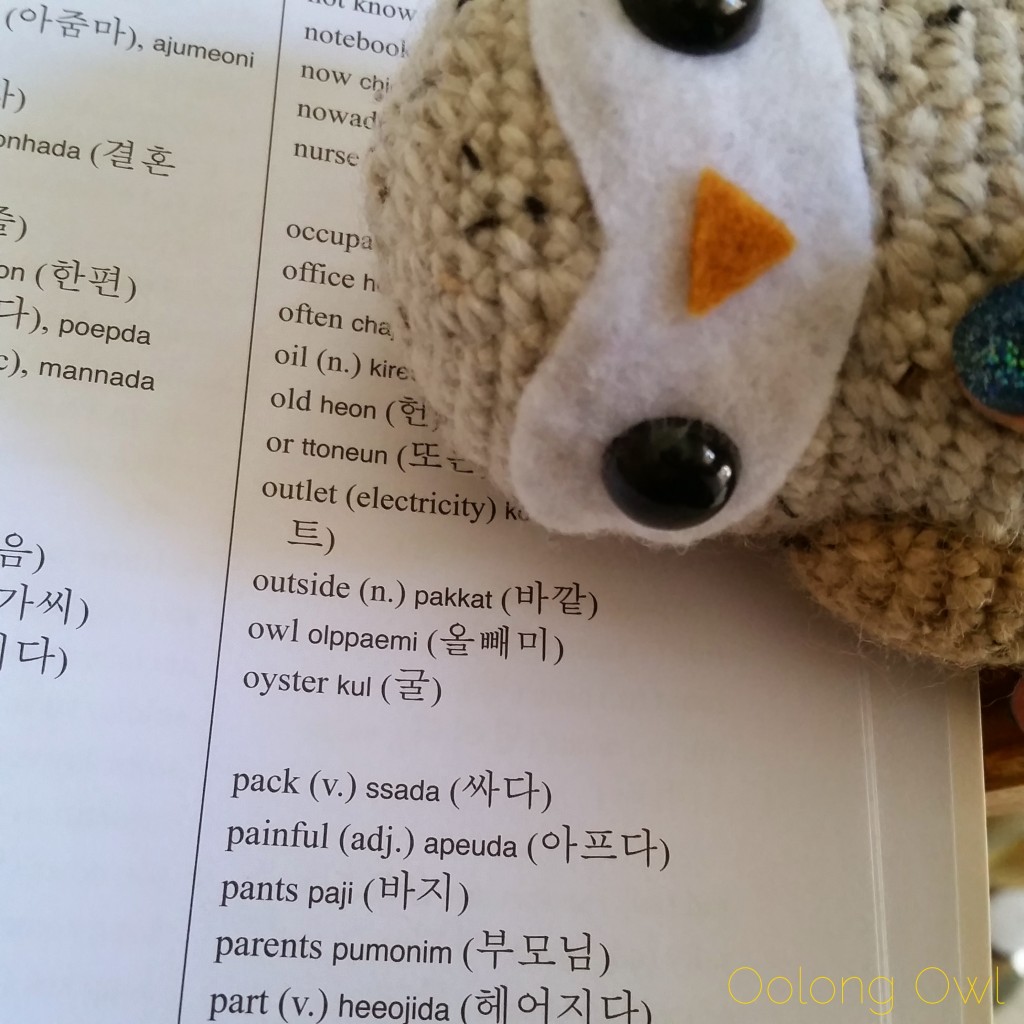 After my first steeping, Hwang Cha Gold Oxidized Korean Tea came out a dark amber colour that smells even more fragrant than the dry leaf – so roasty fruity sweet!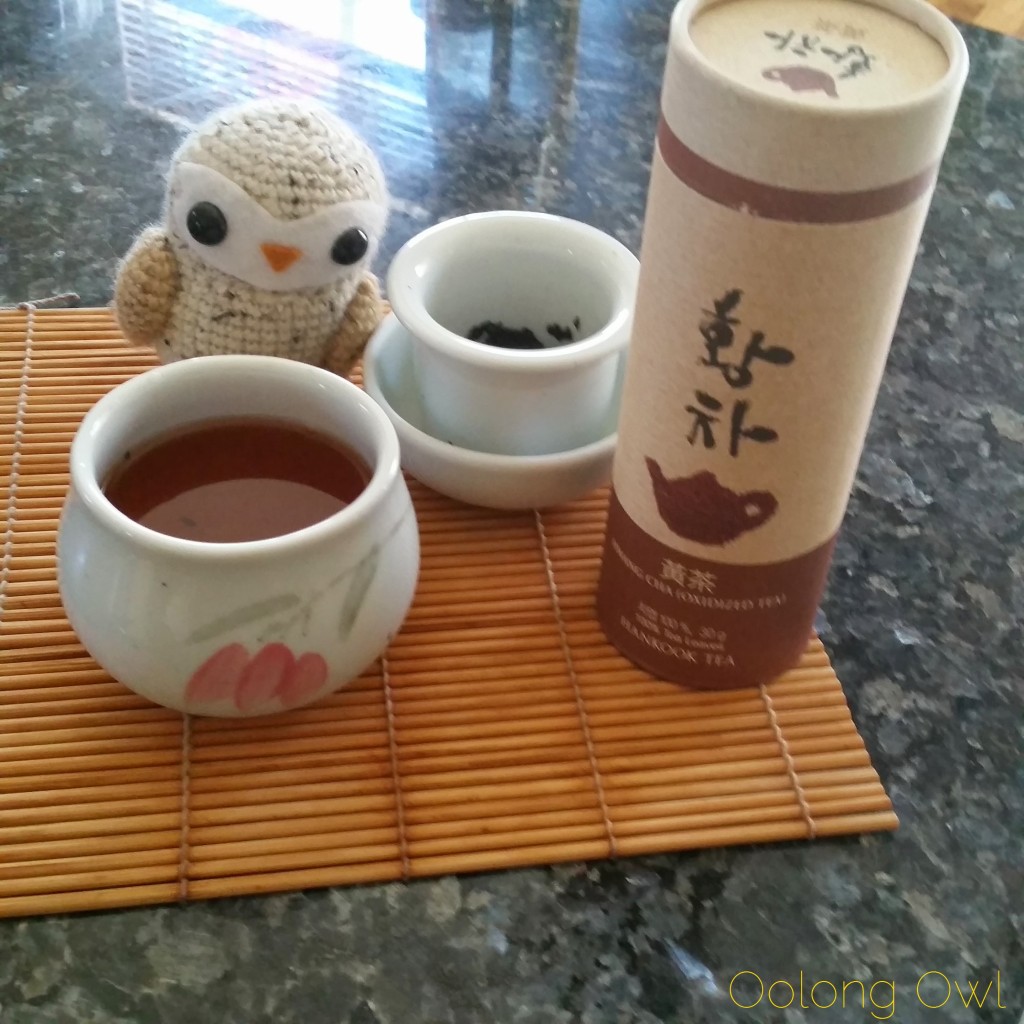 Tasting of Hankook Tea's Hwang Cha GOld Oxidized Korean Tea
Woweee, so tasty! Hwang Cha Gold Oxidized Korean Tea is quite sweet for an unflavored tea. It is very smooth and has a creamy texture. The sweetness is hard to explain, it is fruity similar to a cooked and juiced apple or pear with a hint of tart. Mid sip the flavor shifts to a toasted rich cacao nib flavor, along with more roasty nutty shell notes and a quick wave of smoke. The tea finishes off with more fruity sweetness that lingers a bit after each sip.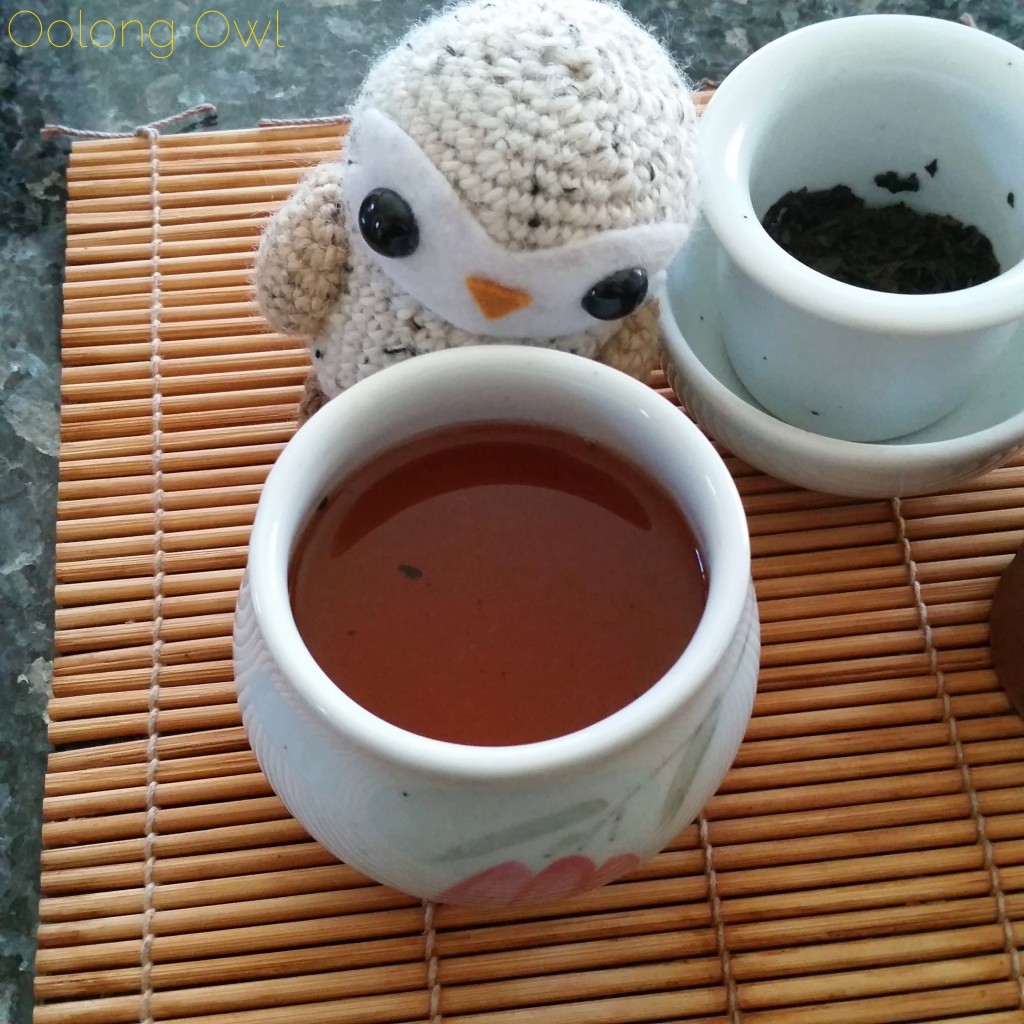 Second Infusion: 3 minute steeping. The second infusion is much sweeter and fruity than the first. The rich chocolate notes slipped away, leaving a more nutty shell mid sip. The texture has thinned as well.
Third Infusion: 5 minute steeping – even sweeter?! This round the flavor level has dropped to mostly sweet, crisp nutty body like chestnut flesh and a light pear finish. By the way, no dry or bitterness in any of my infusion of Hwang Cha Gold Oxidized Korean Tea.
Fourth Infusion: 8 minute steeping. This is the last infusion – the flavor is on the weak side with just a bit of sweet, fruity and mineral notes. Still worth steeping Hwang Cha Gold Oxidized Korean Tea this long though.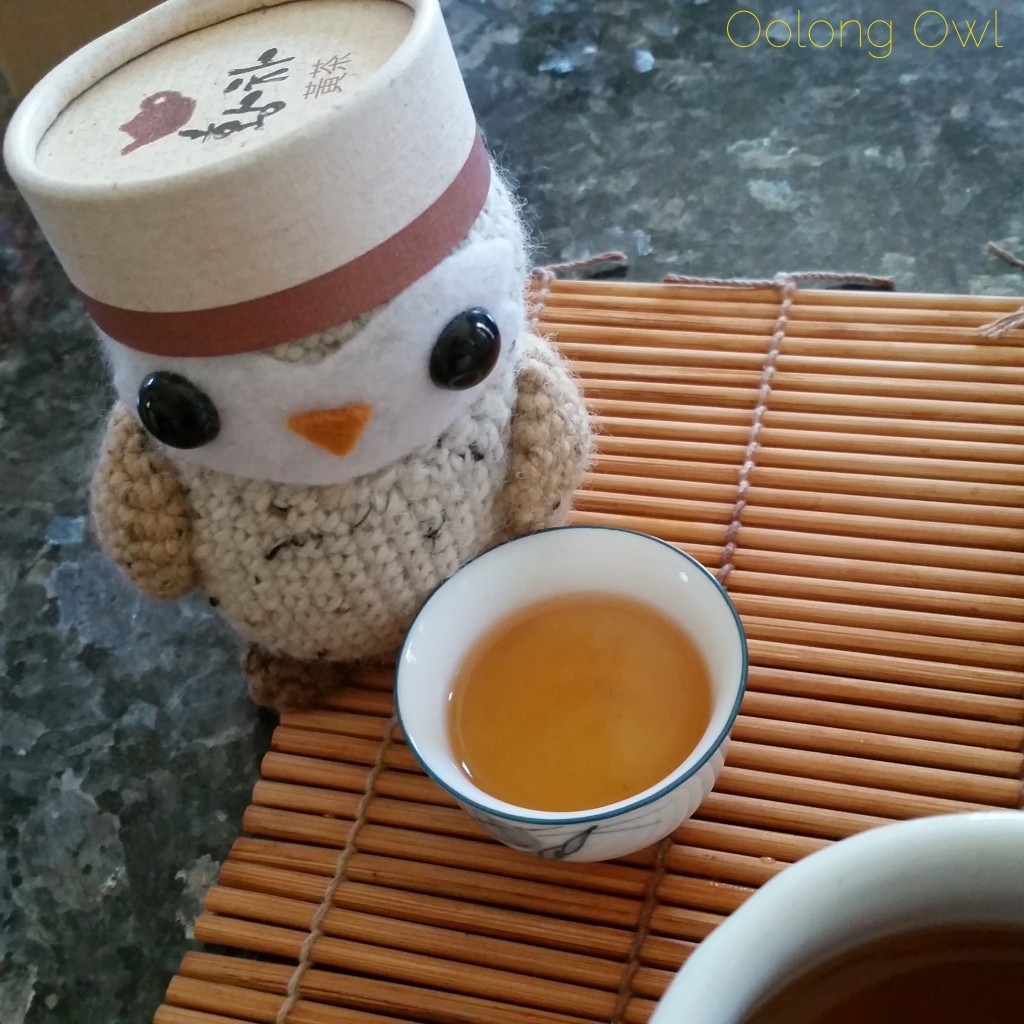 Comments
I actually had a hard time reviewing Hwang Cha Gold Oxidized Korean Tea because I was enjoying it so much and drinking it very fast. This tea is so smooth, rich in flavor yet crisp and fruity. I love how there is quite a bit going on with the chocolate flavor, roasty and smoke. The whole tasting profile of this tea is nothing like I had before – it's sweeter than other teas, especially oolongs. The rich roasty, nutty, cocoa flavor is similar to a black tea but isn't as thick and strong as a black – closer to an oolong I think.
In the end, Hankook Tea is a unique experience that'll keep you sipping to figure out what kind of tea is it.  Hwang Cha Gold Oxidized Korean Tea would be fun to do a tasting with other oolongs and black tea see if you can unravel the tea mystery. Or just drink it with some sweet chewy rice cake snacks.
Or be a nerd like me and sip while rocking out to some awesome kpop – the new TAEMIN video is awesome!