Since I have consumed so much matcha for Oolong Owl and behind the scenes, that I've experienced a lot of good and bad matcha. Part it has become a joke when I come across really strange matcha or bad matchas. I was at IKEA buying end tables, and I made a last stop to get an IKEA frozen yogurt while my husband bought a jar of herring, frozen meatballs, and Lingonberry soda. While I was waiting, I saw this display and had a big laugh. IKEA Instant Tea in Matcha, Mate, and Rooibos varieties!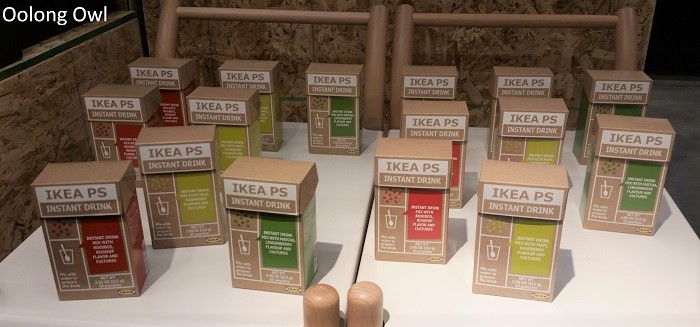 Before I thought it through, I threw the IKEA Instant Drink mix with Matcha and Lingonberry in my husband's basket. I've actually had IKEA tea before. Years back there was a travelling tea box going around and it had a big bag of IKEA loose leaf blueberry black tea. That blueberry black was actually not bad and I quite enjoyed it as an iced tea. Since then, I've kept my eyes out for more tea just in case IKEA came up with something fun.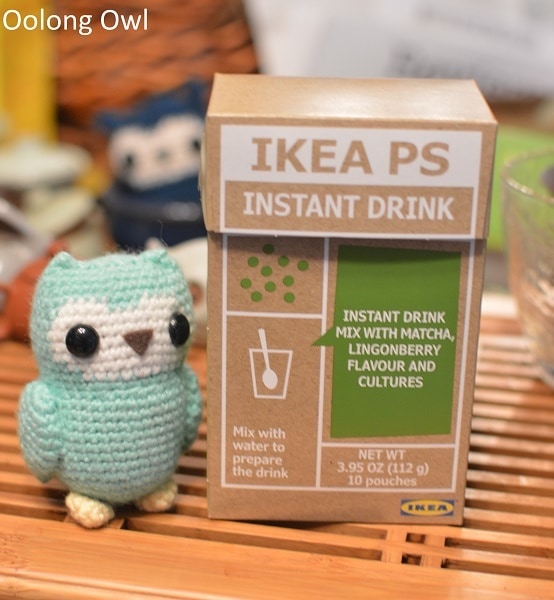 The matcha mix is 10 x 12g packets. They are sweetened, clocking in at 45 calories.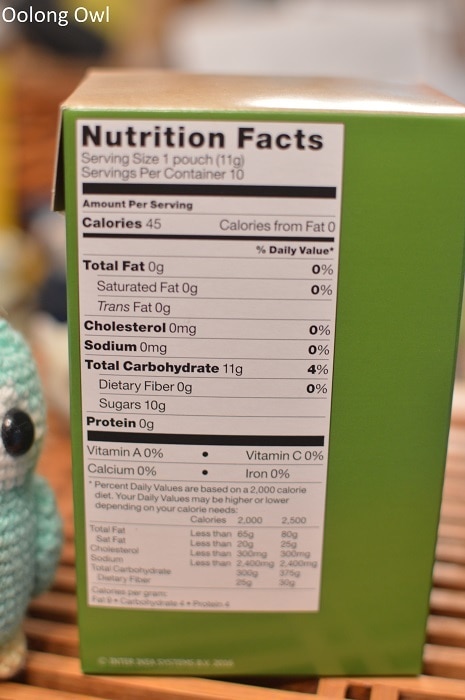 The first time I made this I didn't see the instructions – just what was on the front to mix with spoon. Below the ingredients is the instructions = 1 pouch + 200ml cold water + stir. Stir with a hex key?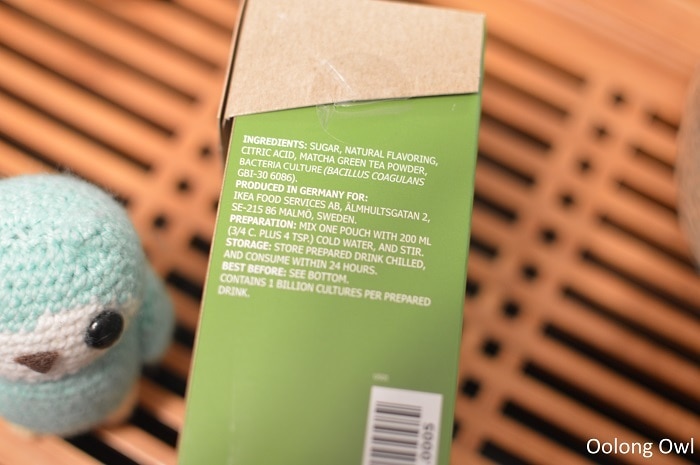 The powder is pretty yellow and smells like unknown fruity drink mix. The Tea Owl and I are starting to get scared.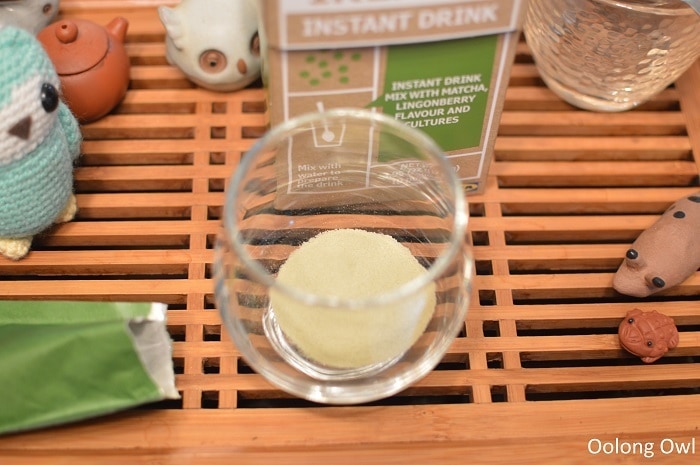 Tasting of IKEA Instant Drink mix with Matcha and Lingonberry
That colour…. sadly I've seen worse with regular matcha. The Tea Owl is hiding and doesn't want to try it.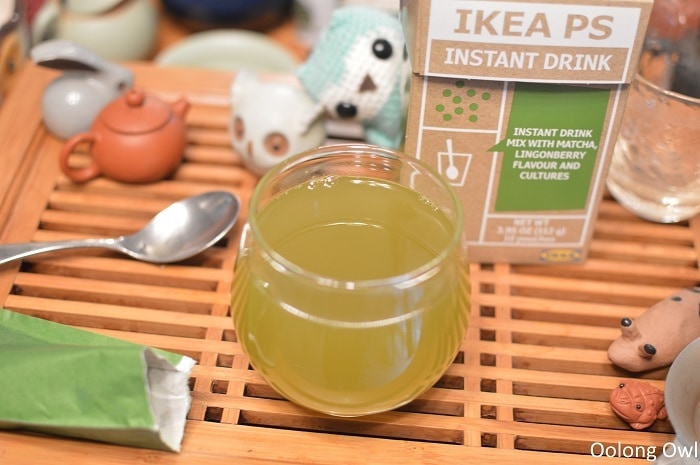 IKEA Instant Drink mix with Matcha and Lingonberry tastes fruity, sweet, with a hint of tart at the back. It actually tastes more like pear than lingonberry to me. The matcha has a hint of grass, but otherwise pretty hidden under the sugary fruity mix. The true taste test – the tea hating husband! He thought it tasted drinkable and more like juice.
Comments
I wasn't sure what I was expecting. Maybe I was hoping for something like other flavored matchas that are heavy on matcha. This IKEA Instant Drink mix with Matcha and Lingonberry is moreso drink mix with a splash of matcha to wake you up while you assemble furniture. I can't comment on the 1 billion cultures that are in it, dunno if that does anything. I would probably save the rest of this to drink on a hot day.