Yes, January is here, and with that, all my Tea of the Month tea boxes roll in! First tea sub that arrived – Simple Loose Leaf!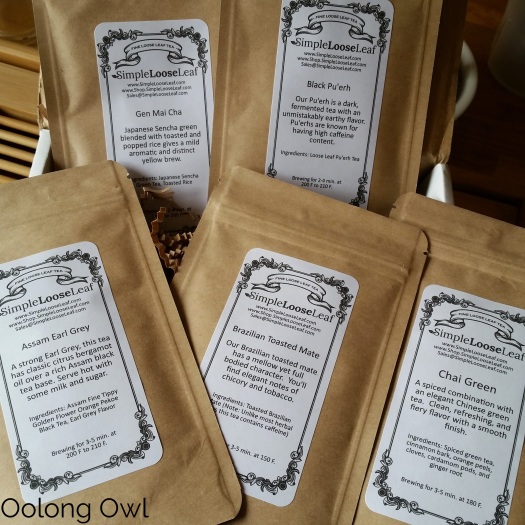 The Simple Loose Leaf Tea Co-op Club gets you 4 to 6 loose leaf tea samples (1/4oz size) of different teas including straight teas, blends and herbals. Being in the Tea Co-op gives you a membership ID which gives you 50% off their Simple Loose Leaf Tea Shop.
You can enter the coupon code OolongOwl for a 50% off your first Simple Loose Leaf's Tea co-op box!
This month – Genmaicha, Black Pu'erh, Assam Earl Grey, Brazilian Toasted Mate, and Chai Green. I'll be sampling Chai Green and Assam Earl Grey.
This month, Simple Loose Leaf gave me more cloth tea bags. I keep meaning to use them, but the Tea Owls have been using them for potato sack racing. Another time!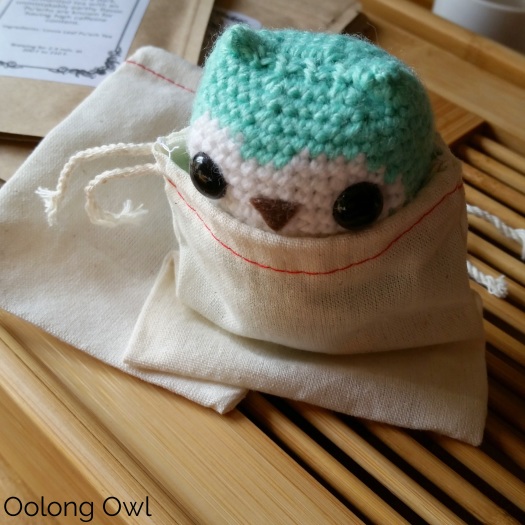 Chai Green
Very spicy scent! In the dry leaf I spot some whole cloves – actually, Chai Green looks about 50/ 50 spices to tea – a sign of very spicy chai things to come!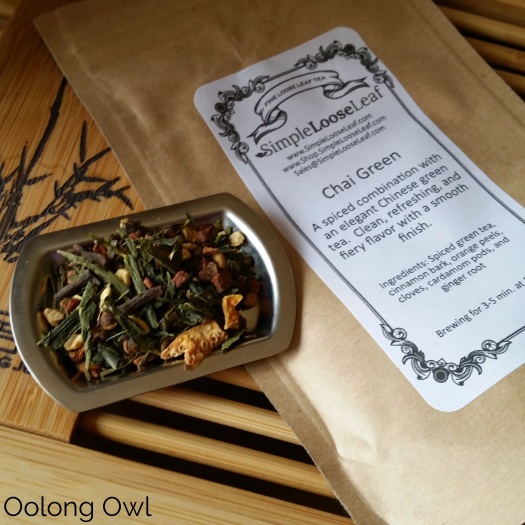 I steeped Chai Green in an in-mug tea infuser with 175f water for 3.5 minutes.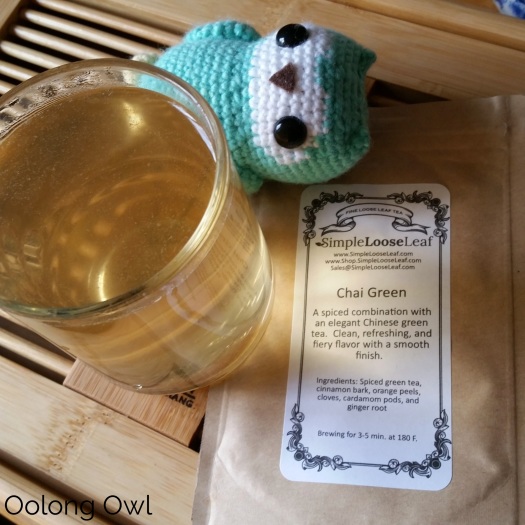 Chai Green is indeed tastes full of spice! The tea sips in ginger candy sweet over a buttery green base. I can taste cloves and cinnamon too. The high spice over the delicate light tea base is an interesting contrast and a nice change of pace over the usual heavy black tea base. I'd give Chai Green a 7/10 on the Spice Meter – this chai is for someone who wants a good amount of spice fan for an evening tea session.
Assam Earl Grey
Great dry leaf smells full of citrus tasty. The dry leaf is just tea, no frills citrus chunks here. I steeped Assam Earl Grey in boiling water for 3 minutes.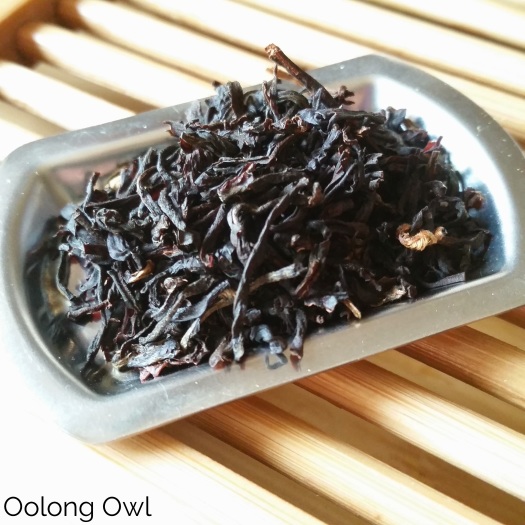 Assam Earl Grey tastes super smmooooth! The Assam is sweet malt with smooth texture undisturbed by the bergamot flavor. For the bergamot flavor, I'd rate it a moderate level, 6/10 on the Bergamot Meter. End of sip the tea has a dry briskness, 3/10 on the Astringency Meter. Assam Earl Grey is a very nice earl grey that many would enjoy for pure bergamot flavor and great tea base. My favorite tea from the Simple Loose Leaf Tea Co-op Club this month!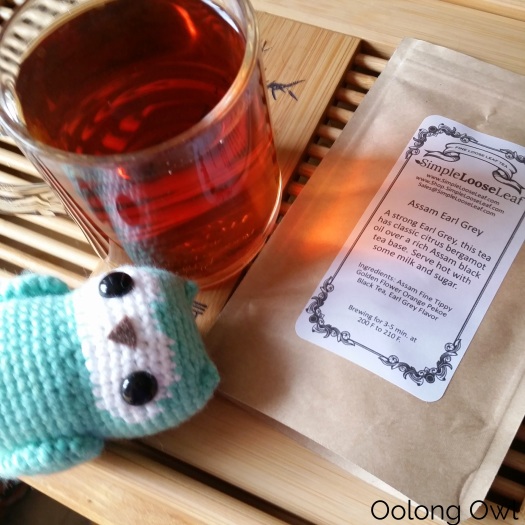 (tea provided for review)