Jin Pin Black tea is a Chinese black tea from Nanhu Mountain. This rich, "gold personality" tea is sold by Yezi Tea, an online seller of Chinese teas.
Folks, Yezi Tea! They got a nice lineup of unflavored Chinese teas, with some really interesting looking black teas. The have great prices, sample sizes, and even a Super Sample Promotion that you get 3 free samples and only have to pay for shipping! Also regular orders also get 3 free samples! Very cool! The shipping was super fast on these samples too, I was quite impressed.
In Oolong Owl Blog news – I have a new camera! All my previous Oolong Owl Tea photos were done on a 7 year old, regular digital camera (Canon Powershot). My tea hating husband gave me my birthday gift early… a shiny, red Nikon D3200 DSLR! Quite a learning curve on this camera plus I need another lens. Either way, I hope you Tea Owl Readers enjoy my pictures as much as I like taking them! Now, back to the tea, Jin Pin Black!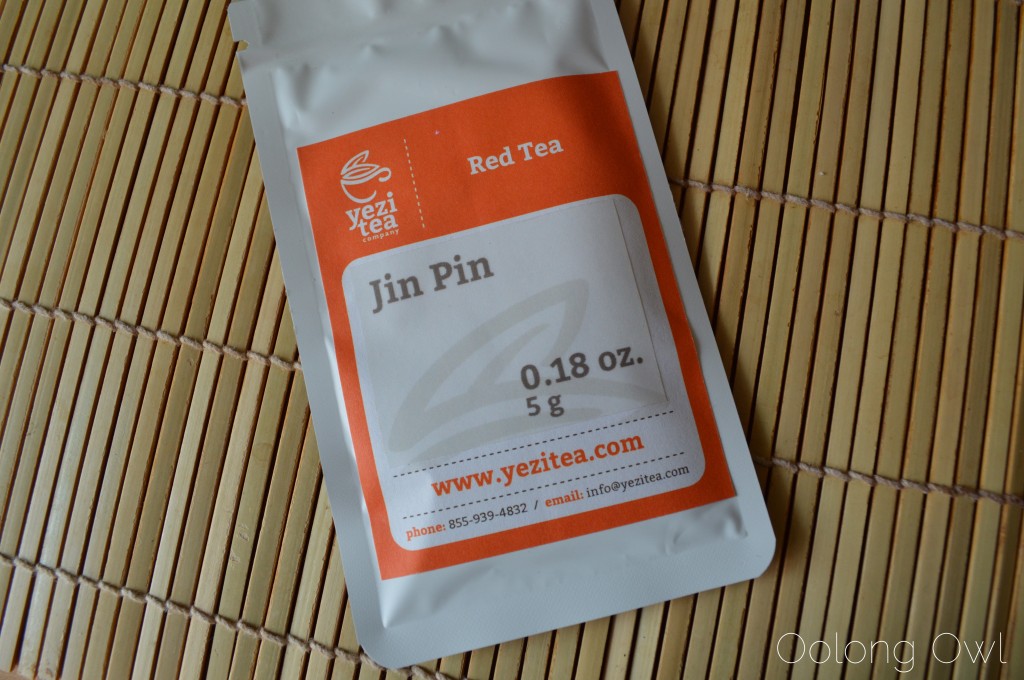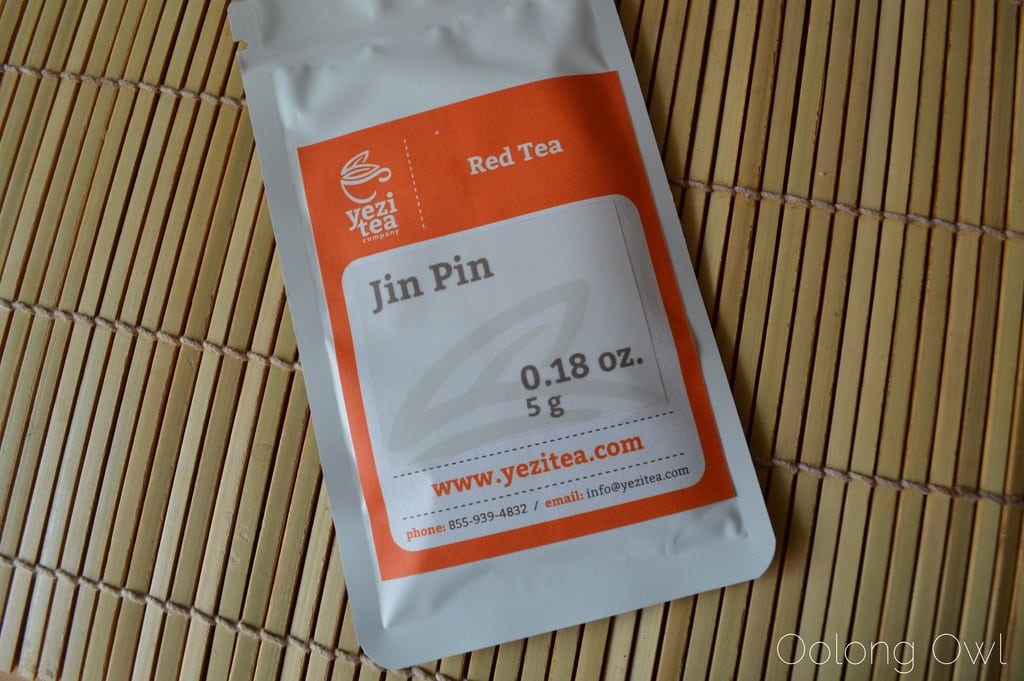 Dry Leaf
Lovely multi toned tea leaves of black, brown, yellow ochre and tan! The scent of the leaves is a woodsy chocolate.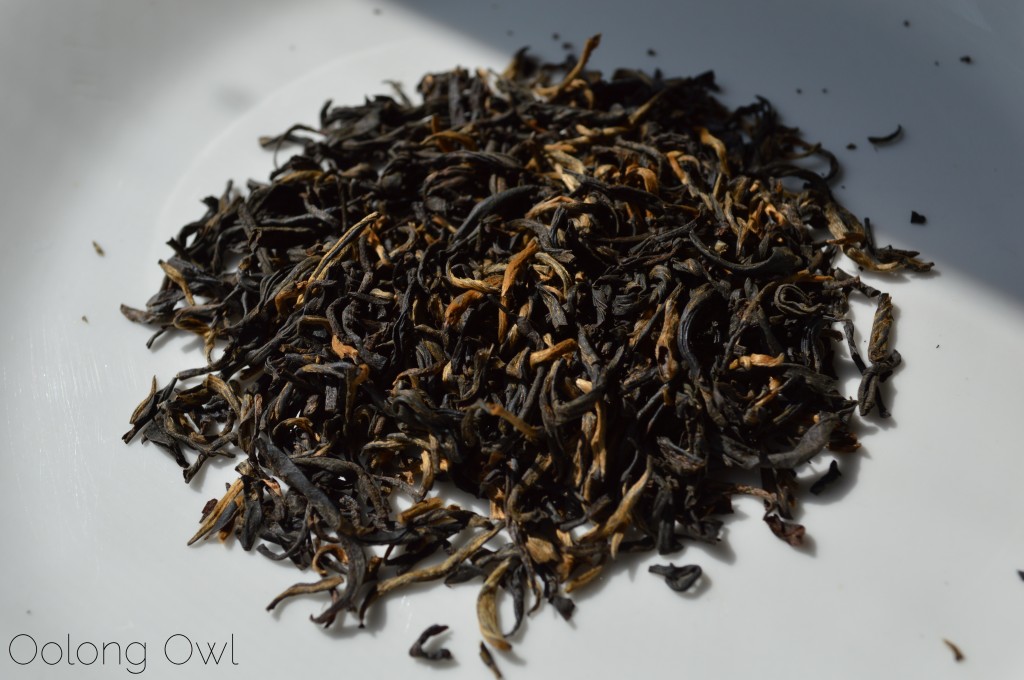 Steeping Instructions
The steeping instructions for Jin Pin Black  wasn't on the sample package, but was listed on the product page – 4-5 grams of tea steeped in 3 oz, 194 to 203F water (90 to 95c) for 20 seconds. Increase steep time for 15 seconds. Enjoy 3 or 4 brews.
Yezi Tea suggested a steep vessel of their gorgeous Lu Lao Gong Fu teaware, however I went with my trusty gaiwan.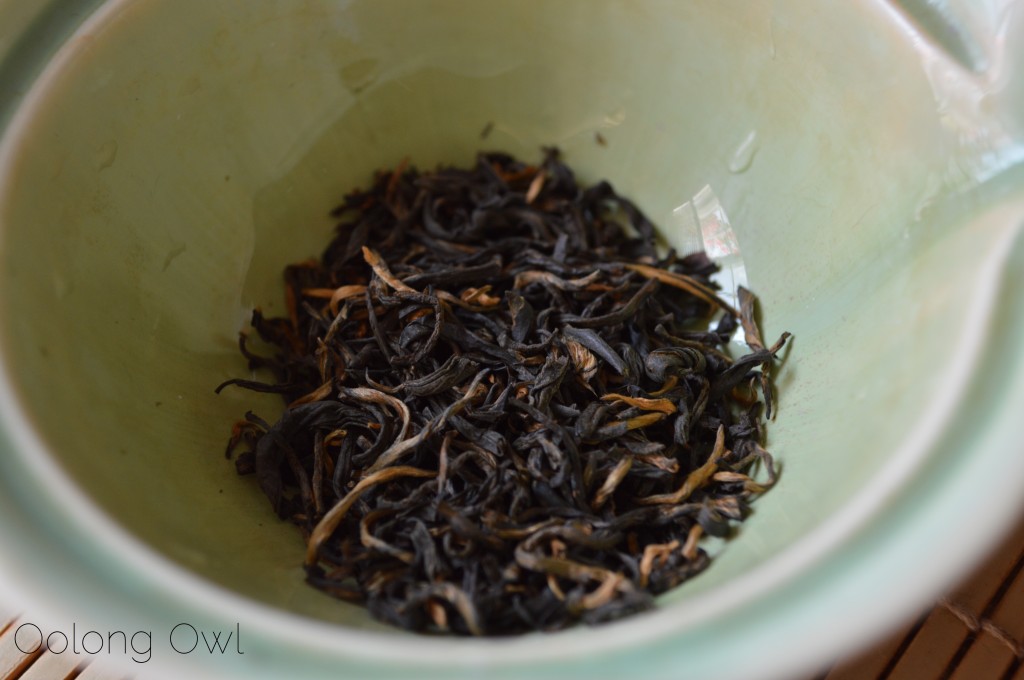 Amazing sweet smokey caramel scent! Great amber brown colour!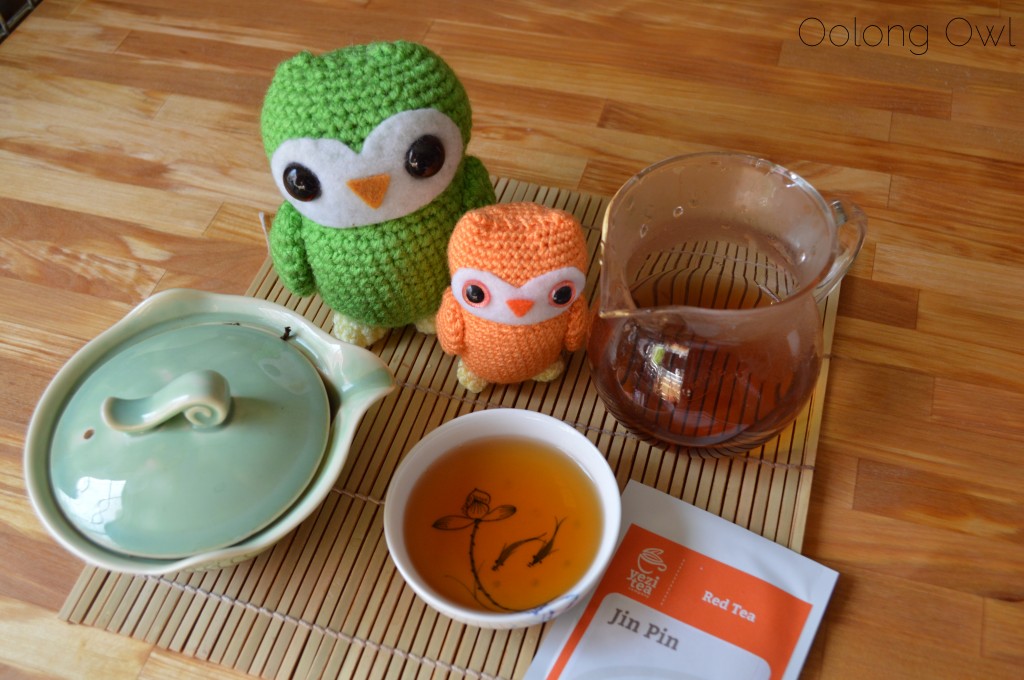 I can see why this is also called a "red tea"! Ha, it's almost the colour as the tea packaging!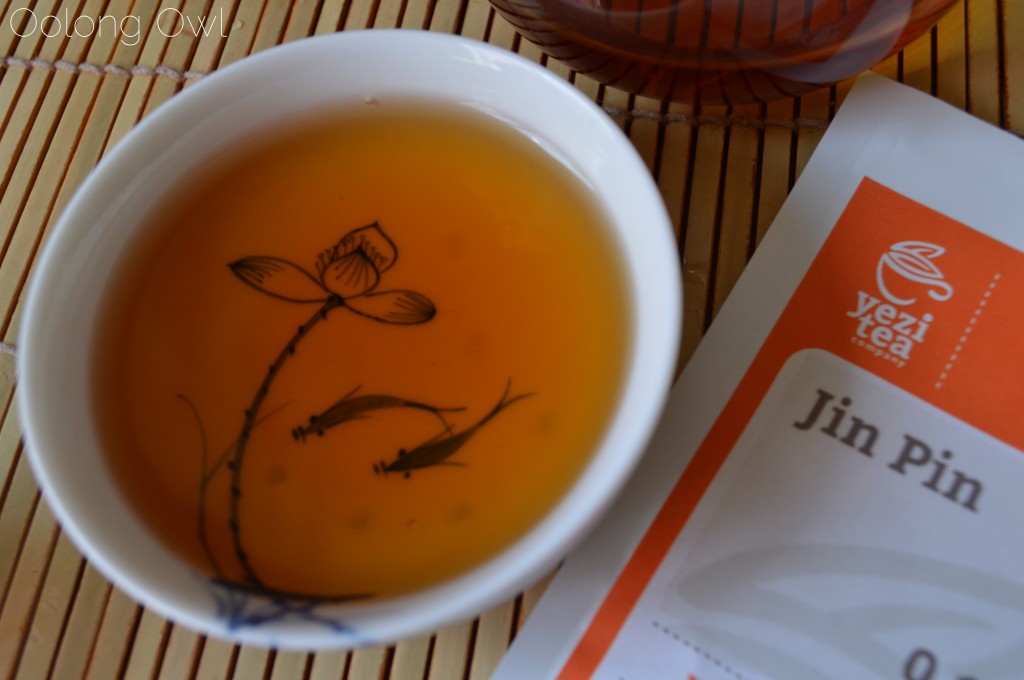 Tasting of Jin Pin Black Tea
First Infusion: Sweet and smokey! Jin Pin Black sips in lightly sweet, like a weak cocoa. There is a slight earthyness with light toasty flavor. The smokey here is very slight, it actually a toss up inbetween toast and smoke. With the combination of the sweetness and cocoa, the flavor is indeed like a melted clear caramel candy with a slight crispness on the edges. The entire flavor is on the light side for a black. Jin Pin Black has a light aftertaste that is more earthy in flavor than the actual tea! The experience with the aftertaste is quite interesting – the tea is light to drink, but the aftertaste is rich that I have to pause inbetween sips, despite the easy to drink quality of the tea. No astringency or bitterness.
Second Infusion: Rich! More rich flavor – as if the first infusion I just got the icing, this second steeping is the rich cake layer. The smokeyness has developed into like a grilled food flavor and earth with sweet glimpses of cocoa and clean caramel. The flavor intensity is stronger, though still light in a light-moderate level of flavor.
Third Infusion: I'm totally sticking to comparing Jin Pin Black with a layered chocolate cake – I'm now on that middle icing layer. The tea has gotten a little sweeter, but also mixed with the stronger earthy toasty/smoke/grill flavor. The flavor is as if I'm on that middle icing layer with the cake saturated with the icing and liquor.
The wet tea leaf looks like melted milk chocolate!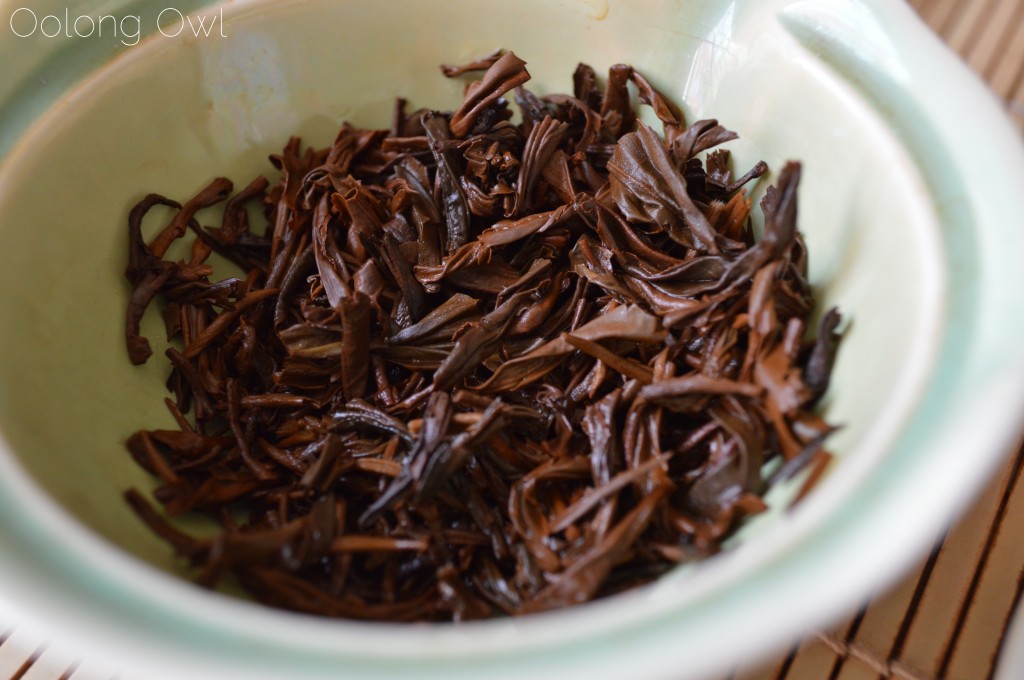 Fourth Infusion: Jin Pin Black has gotten much lighter, similar to the first infusion, but similar developed in the rich notes like the second through third infusions. I can sense a slight astringency starting, dancing at the borderline.
Fifth Infusion: Yezi Tea suggested that Jin Pin Black has about 3 or 4 steeps, but I felt there was still some flavor left. I did a 4 minute steep to squeeze out what is left! The result was quite good, with a flavor intensity similar to the second and third infusion! The flavor changed more woody, like a cross between cedar and maple. Very tasty!
Comments
Yezi Tea's Jin Pin Black is a fantastic, light black tea. The contrast between the light smoke and sweeter cocoa caramel notes made for a great tea experience. If you want a black tea that isn't super rich and robust, yet full of flavor, this tea is for you.
Even with the long steep time I did at the end, there was no bitterness or dryness, nor did the tea get too strong. I would love to try this tea again with western brewing to see if I could get a more intense flavor, but either way, Jin Pin Black tea is a hit!
Bonus: Owl trapped in a Cha Hai