July 2015 Simple Loose Leaf tea club time!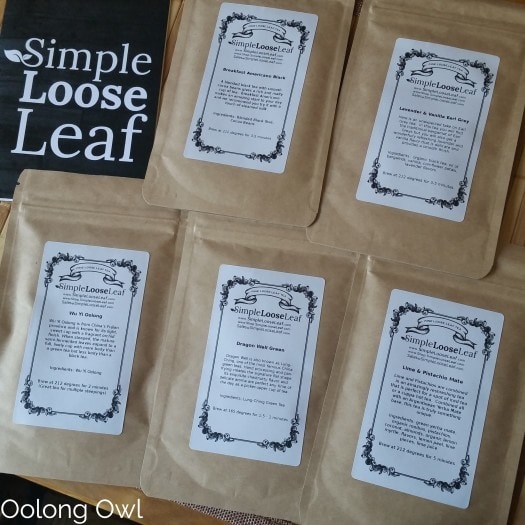 Simple Loose Leaf box info – Simple Loose Leaf is a monthly Co-op tea box that sends 4 to 6 loose leaf tea samples (1/4oz size) – you get a wide assortment of different teas such as straight teas, blends and herbals. With being in the Tea Co-op, you get a membership ID. If you enjoy and want more tea that you've sampled, you can purchase it from the Simple Loose Leaf Tea Shop for 50% off.
For your first box, you can enter OolongOwl for a 50% off your first Simple Loose Leaf's Tea co-op box!
In July 2015's box – Lavender & Vanilla Earl Grey, Dragonwell Green, Lime & Pistachio Mate, Wu Yi Oolong and Breakfast Americano Black.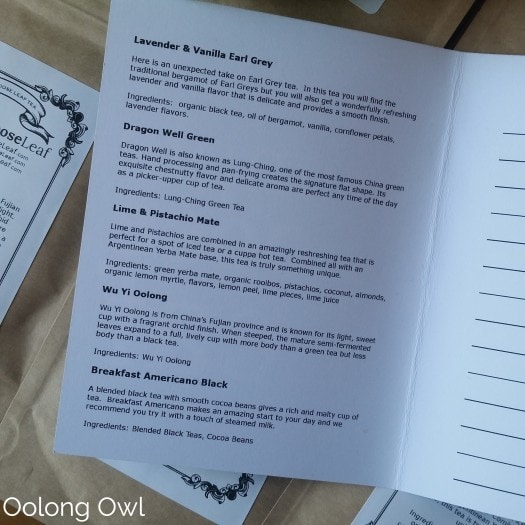 Admittedly, I'm not too happy with this month's box. I do a couple of the month things and often "you win some you lose some". For this month's box I'm not into the coffee teas. Gasp, I'm not a bit dragonwell fan either and the wuyi oolong doesn't excite me.
Tasting of July 2015 Simple Loose Leaf Box
Lime Pistachio Mate
The dry leaf is a sweet lime scent. I decided to steep mine iced – so I steeped a double strength round with boiling water for  5 minutes, then poured the tea over ice.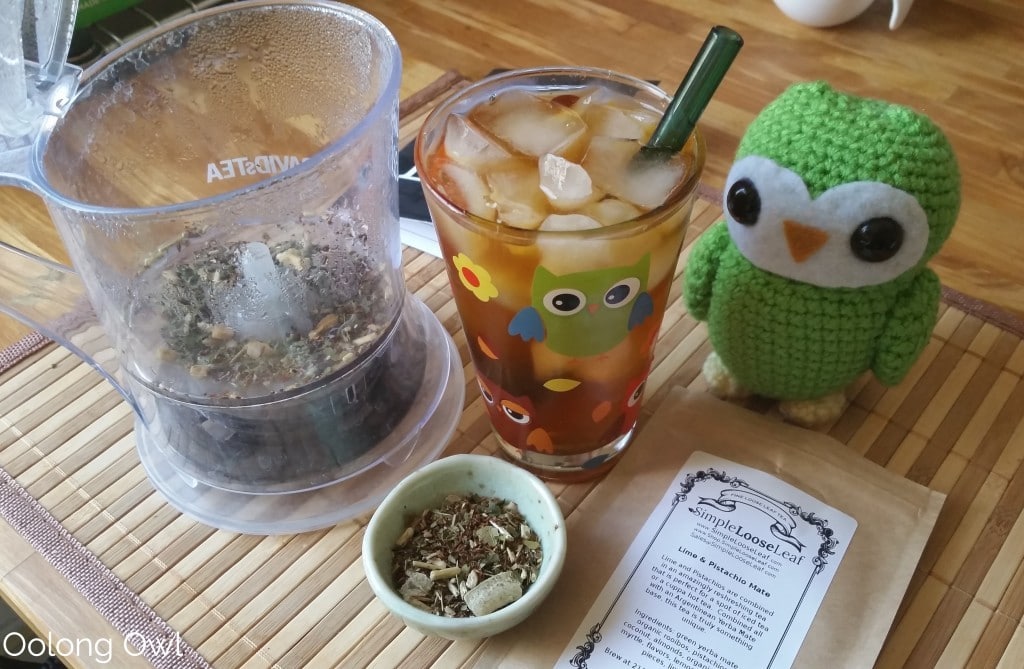 Lime Pistachio Mate sips in with a dry lime flavor. There is a bit of a lemongrass sweetness in the middle with a dry nut finish. I get an aftertaste of pistachio, which is an interesting pairing to the lime. A neat iced tea for the adventurous type of tea drinker!
Lavender and Vanilla Earl Grey
The dry leaf is sweet vanilla scent with a brush of lavender. I steeped mine with boiling water for 3 minutes.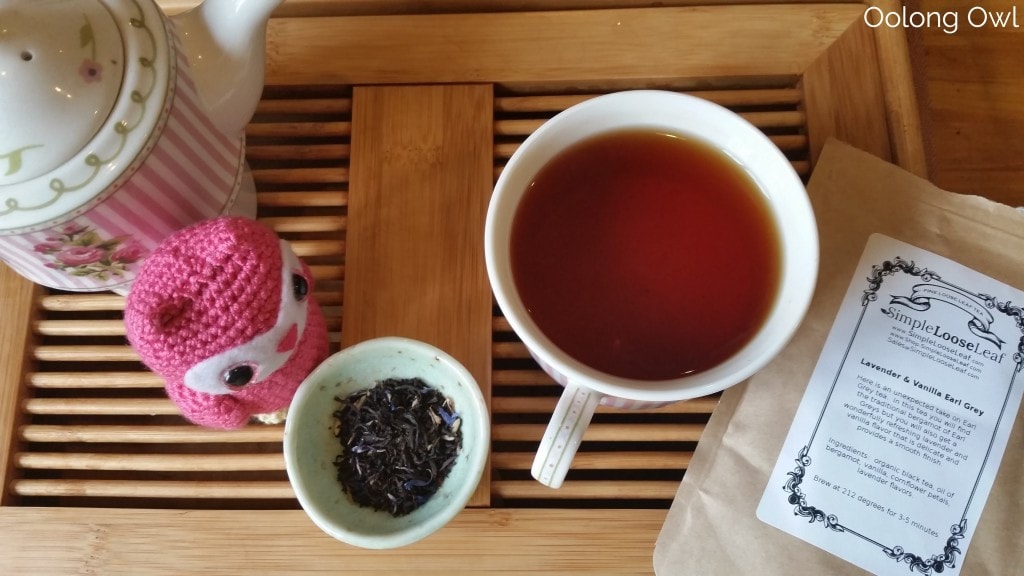 The Earl Grey is mostly lavender scented, with a taste of sweet vanilla, hum of lavender with a brisk finish of black tea and bergamot. The blend is lightly sweet with all the vanilla, so I think you can easily pass on the sugar for this tea. I was thinking this tea would be excellent flavor for sweet – lavender vanilla earl grey creme brulee would be fantastic!
(tea provided for review)