It's July! Time for this month's Simple Loose leaf box!
By the way, a coupon code for you: OWLSELECTION25 for a 25% discount when you sign up for Simple Loose Leaf's Selection Club!
As stated in my previous Simple Loose Leaf Selection club reviews,
Each month you get to choose from a selection of 5 teas. You may also select the option of sampling all 5 teas, or choose 2 you like. Each tea is 1 to 2 oz, or for the sampler, a 4 oz sampler pack.
Within the 5 teas, Simple Loose Leaf aims to have a good variety to choose from, straight teas, blends and a herbal.
Simple Loose Leaf also gives you a preview of the teas for the following month and lets you also get a 6 gram sample to try ahead of time.
For my box, I selected Tropical Sunshine Herbal and Ginseng Oolong. My preview sample for August – Milk Oolong. My other options this month were Yin Gou Mei Green, Kenilworth Ceylon Black, Plum Blossom White.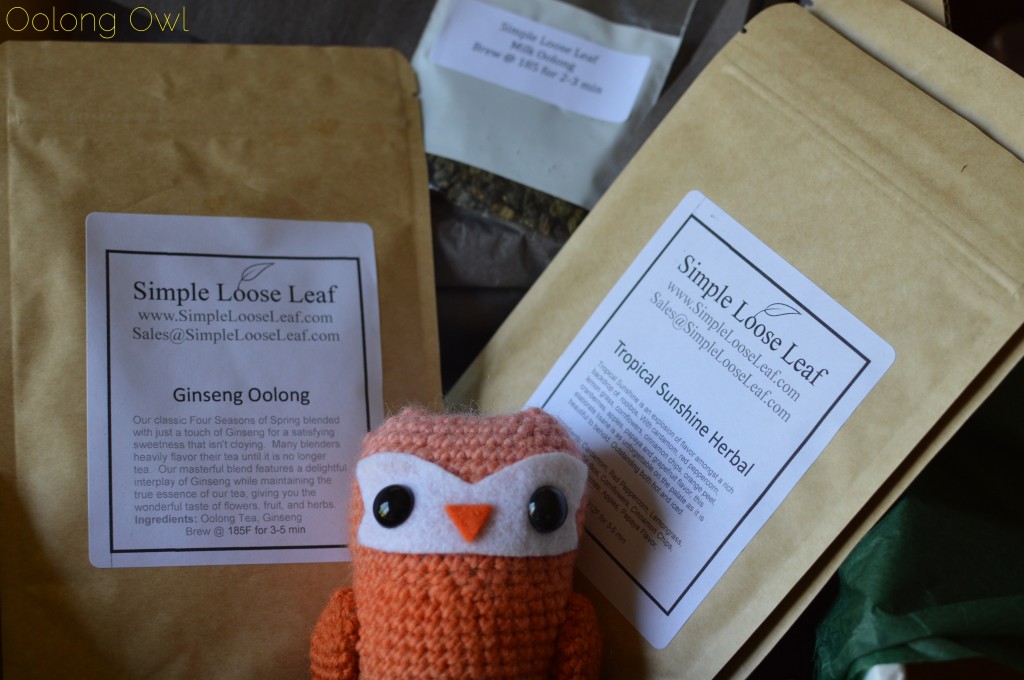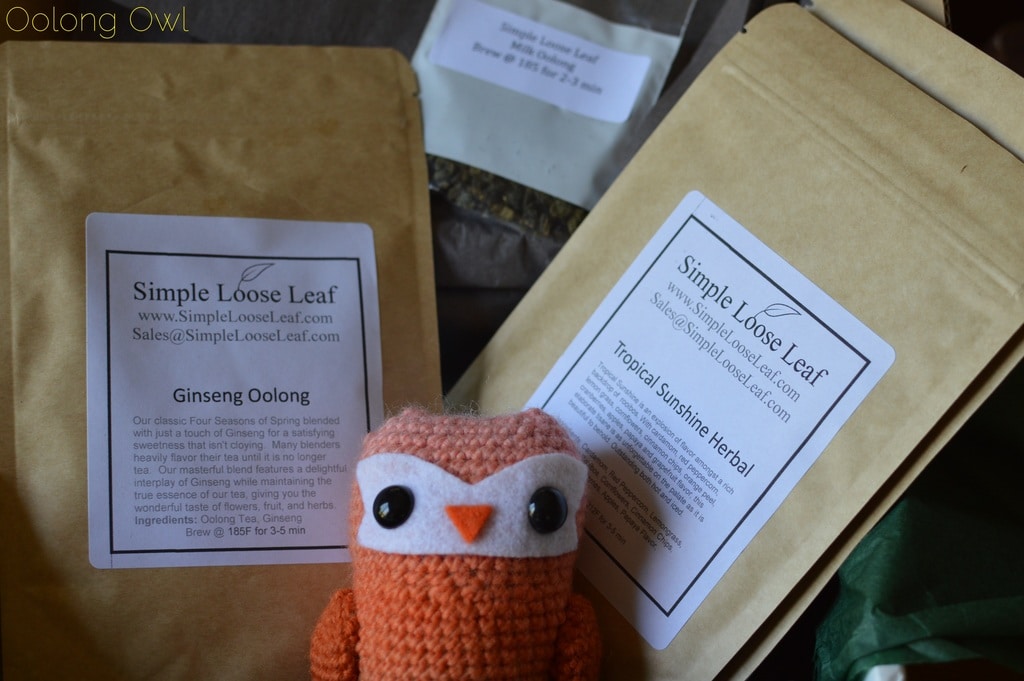 Since it's July,  I'm going to prepare all the teas I got as iced teas. Hey, it's hot and I blog about drinking hot things, I need an iced tea break!
Tropical Sunshine Herbal
Wonderfully citrus scent of grapefruit and lemongrass. The dry leaf has a party of colours: blue cornflower, red peppercorns, lemongrass retangles, chunks of fruit and red rooibos.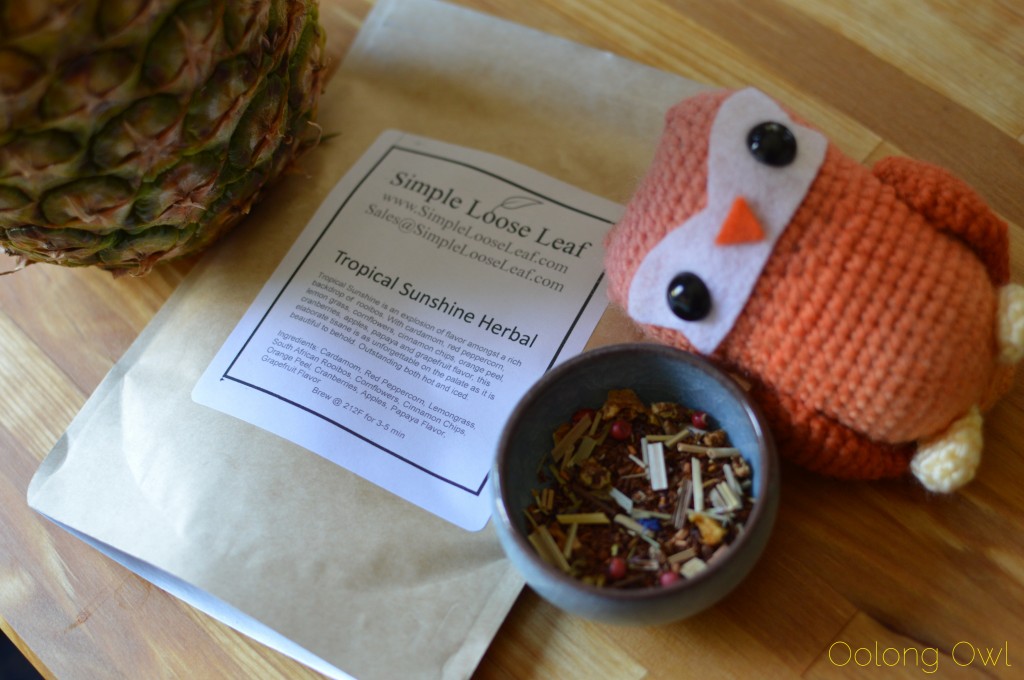 Steeping Instructions are to brew the herbal for 3 to 5 minutes with boiling water. I used a gravity steeper and infused the tea for 5 minutes. I poured the herbal brew over ice.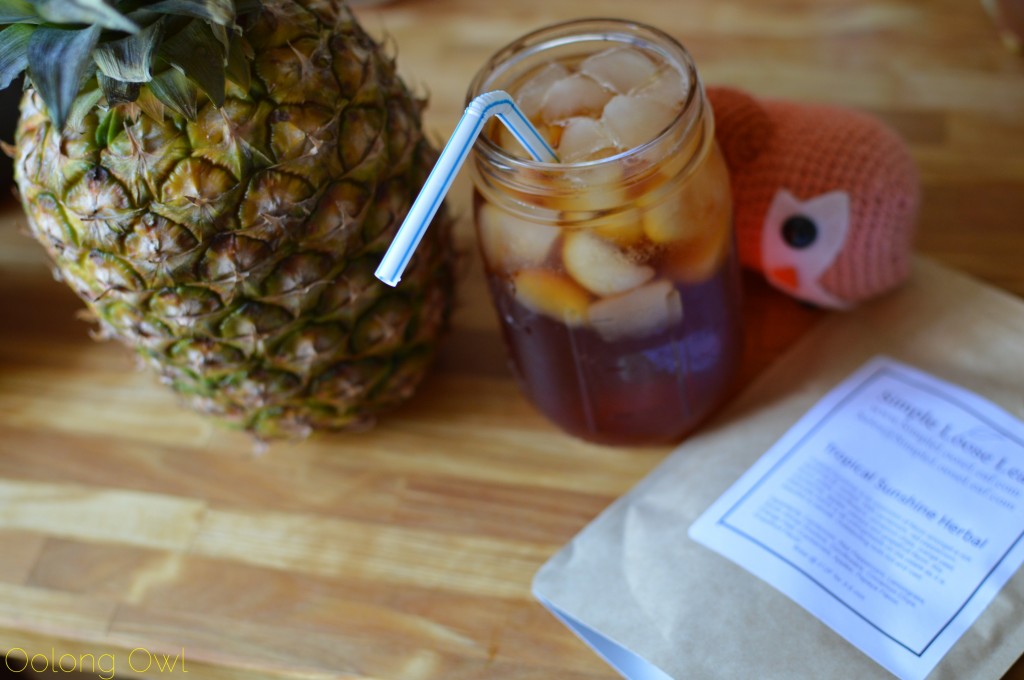 Steeped, the herbal has a light spicy scent of pepper and cinnamon. The taste is refreshing! Sips in citrus, lightly grapefruit and lemongrass tropical, with a warm spice finish that heats up your mouth. I'd say a 4/10 on the spice meter. In the bacjground is the rooibos, adding some woodsy red earth. The contrast of fruity and spice is nice, with the warmth from the spices like being out in the hot sun! The grapefruit flavor adds almost an echo of bubblegum. In a way this herbal is like a tropical citrus chai.
Ginseng Oolong
Confession. Of all the crazy teas I drink, I personally do not like ginseng oolong for its licorice notes. I haven't tried ginseng oolong iced yet. However looking at this oolong, it doesn't have that dusty green chunk appearance,  it just looks like a green oolong. Admittedly those dusty green chunks make me flee in terror, with the tea owls hooting in confusion. The dry leaf smells like other four season oolongs – fragrant buttery, sweet and floral.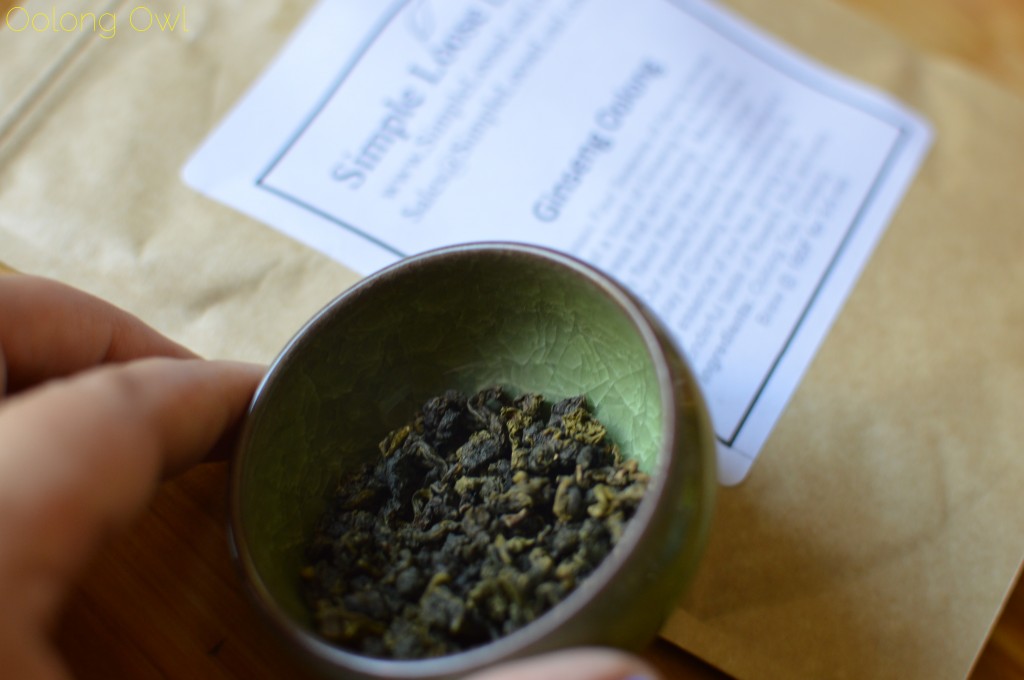 Steeped after 4 minutes at 185 f the oolong has a buttery scent that is sweet. This Ginseng Oolong sips in crisp and lightly sweet. Echoing in the back is that ginseng fennel taste that is very refreshing and clean tasting with a savory like finish of butter and vegetal. No floral despite being a four seasons oolong, but chances are the long western style steep plus iced killed the floral. This ginseng oolong I can drink – it's not over the top licorice and sweet.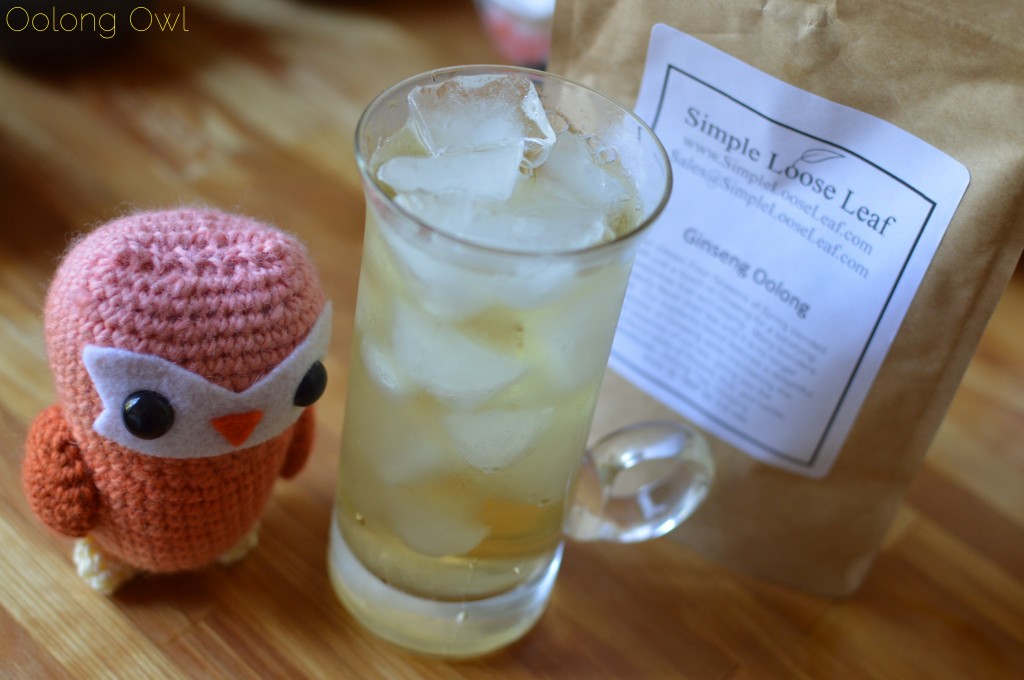 I also got a great second steeping of iced tea, that tasted similar but a bit astringent at the end. This Ginseng Oolong has pretty good leaf quality too – nice, large whole oolong leaves. In the end, a winner!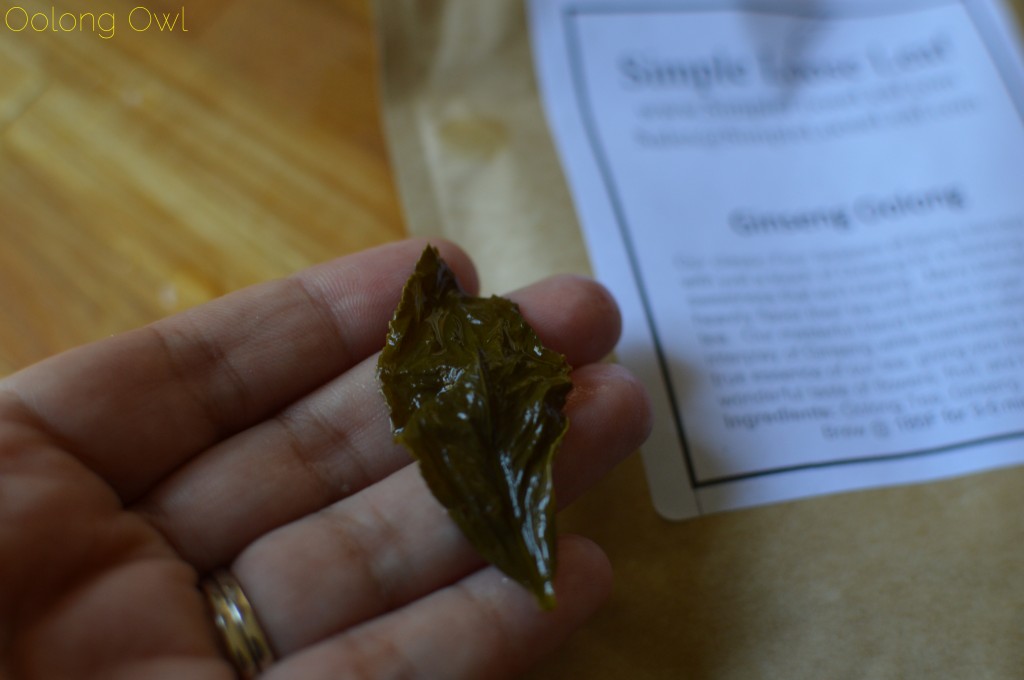 Next month the tea selection is Jasmine Special Green, Lady Earl Grey, Blueberry White, Milk Oolong and Honeybush Herbal.
I've made my Simple Loose Leaf's Selection Club selections, have you?