Lapsang Souchong is an organic tea smoked over pine needles. This unique tasting black tea is sold by The Persimmon Tree, a California online tea seller.
Alright Tea Peeps, I've never had a straight up Lapsang Souchong before. So far I've had Lapsang Souchong buried in campfire smokey tea blends. Even in blends, I quickly deduct that crazy smokey flavor as a Lapsang Souchong. I felt it was time for me to try Lapsang Souchong for the first time straight up, especially since I got a tea blend with Lapsang Souchong I'm planning to review later this week.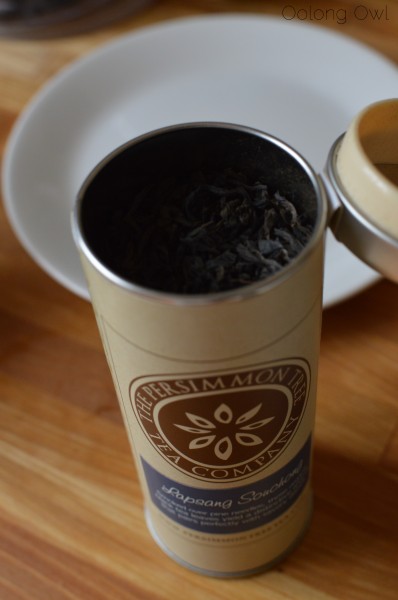 Dry Leaf
Opening the tin of The Persimmon Tree's Lapsang Souchong was like jumping inside a charcol BBQ – super smokey! Wow, this stuff is wild! I showed this tea to a few friends and they couldn't believe how intense of a scent Lapsang Souchong has.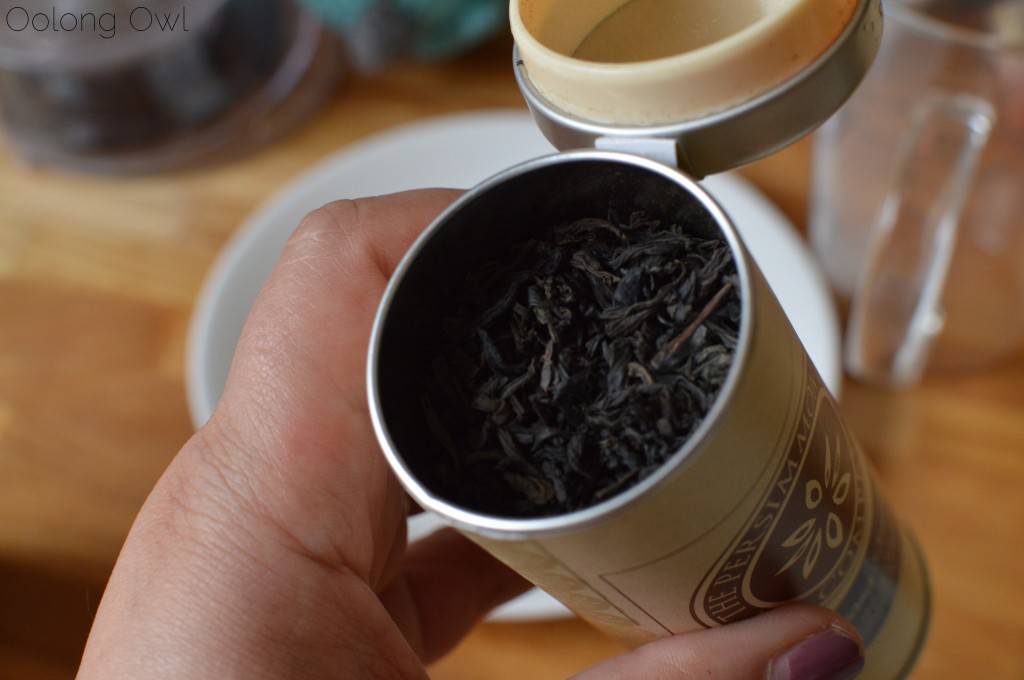 The leaves have a dark, twist rolled appearance to them.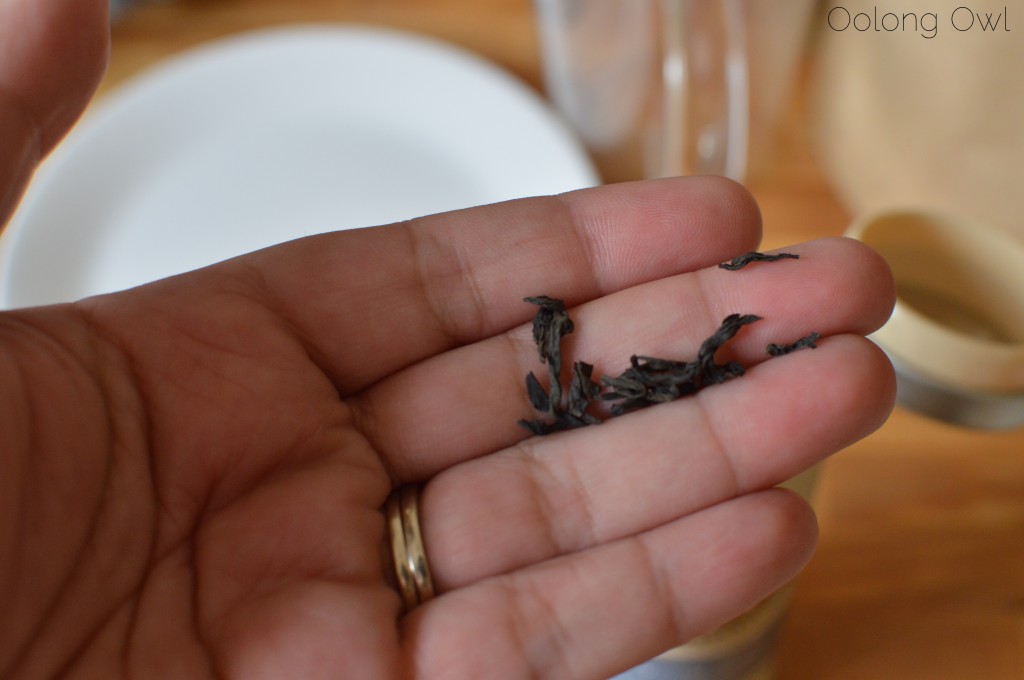 Steeping Instructions
Very simple steeping instructions for The Persimmon Tree – 200F for 3 to 5 minutes. I steeped my cup for 4 minutes.
Look at that colour! Swoon! A lovely golden brown! Can I have hair that colour? Ehh, I don't think I can pull it off.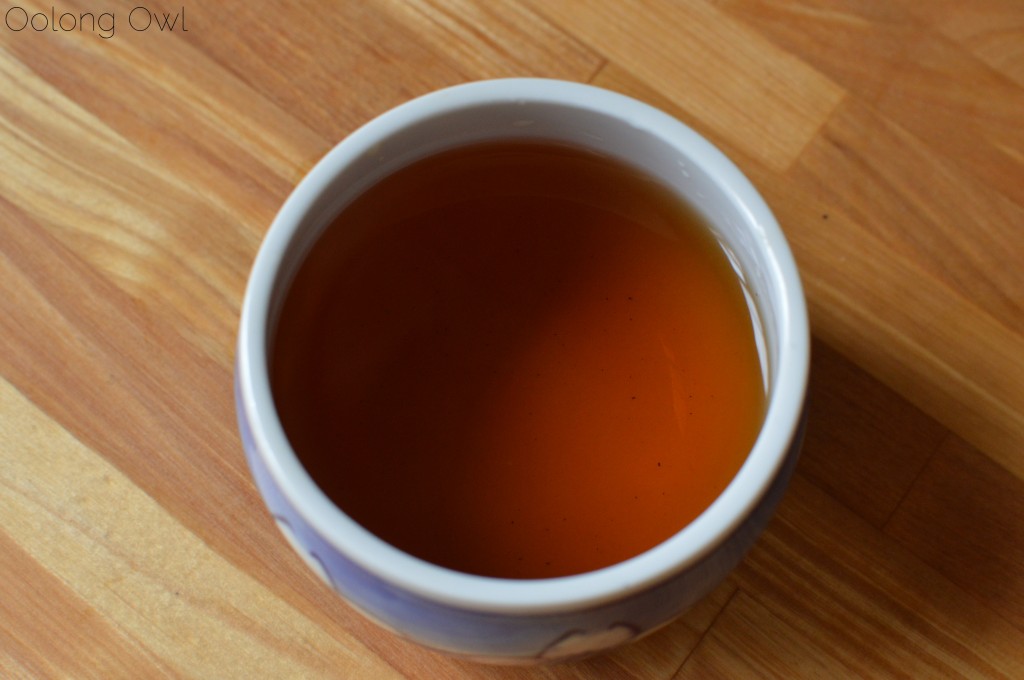 Tasting of The Persimmon Tree's Lapsang Souchong
Lapsang Souchong sips in strong and WOODSY. So woodsy! Like I took a lump of smoke wood out of my husband's charcoal BBQ and made tea out of it. The main flavor is charred earth smoke, with the wood note being on the pine side. Very smokey and a nice level of maltyness. As the sip progresses, the flavor gets lighter and a little malty sweet, finishing off with a smokey woody hint as if there wasn't enough smokey wood in this tea already. This is hands down, the most smokey and woody tea I've had, a 8 or 9/10 on the Smoke-o-meter.
Comments
I can see Lapsang Souchong being an acquired taste, but definitely for the tea lovers who like a campy, snuggly, smokey woody tea. I would put this tea on the bucket list of "must try" as part as a tea drinker's journey as Lapsang Souchong has unique and distinctive in taste. Since this is my first Lapsang Souchong, I am unable to compare it to other brands.
I plan to some day play with Lapsang Souchong with cooking – I could see this tea pairing great with like salmon, adding a nice, natural smokey flavor!
(tea provided for review)