I've been exploring heicha more and more, discovering I like it if it doesn't taste like a log of tea on fire. I purchased this tea at Vancouver Canada's Treasure Green, located in China Town. In shop, I had their most expensive heicha and it was great with an excellent deep woodsyness, but I freaked out at the price. That said, I bought a bag of their cheaper heicha, the 2009 Liu Bao Heicha.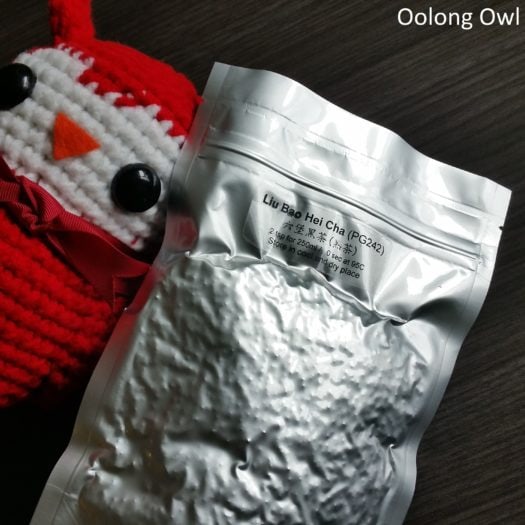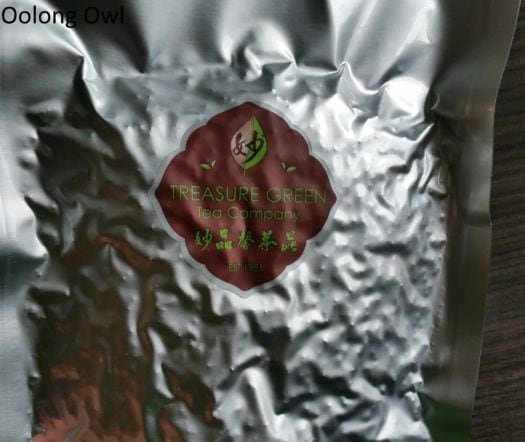 Dry Leaf
The appearance of the 2009 Heicha is loose with matte dark sticks. The scent is moderately strong and of must and wood shavings.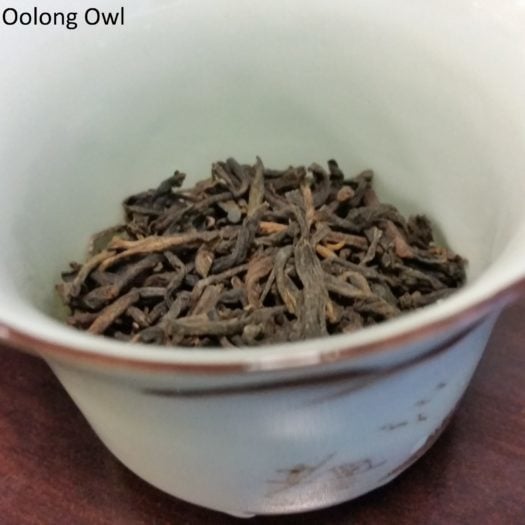 Steeping Instructions
I used 1gram to 15ml of heicha, steeped in boiling water using a gaiwan. I was using Seattle tap water without any filtration for this session.
Tasting of Treasure Green's Liu Bao Heicha
Wow, what a beautifully clear tea! It is a tint of brown with the scent of shelled peanuts and wood.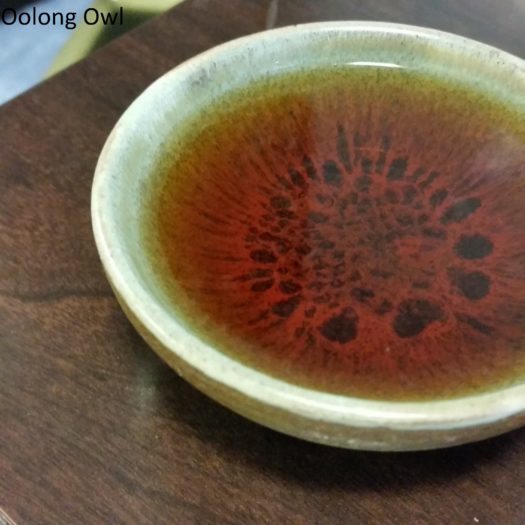 First, Second, and Third Infusion: The heicha steeps up a light nutty sweet. It very much tastes how it smells, as it has a light roasted peanut and  musty wood taste – all in a good way. It is very smooth and woodsy. The body is light and there is no smokey, bitter or dryness.
Fourth, Fifth, Sixth, and Seventh Infusion: The flavor is subtly shifting as it is more richer with a nice fragrance after sip. The finish is woodsy apricot, but still sips in like peanuts and musty wood with plenty of sweetness. I like the clean taste with a crisp texture with this heicha. The peanut notes remind me of that peanut taste in those dry peanut powders, like PB2.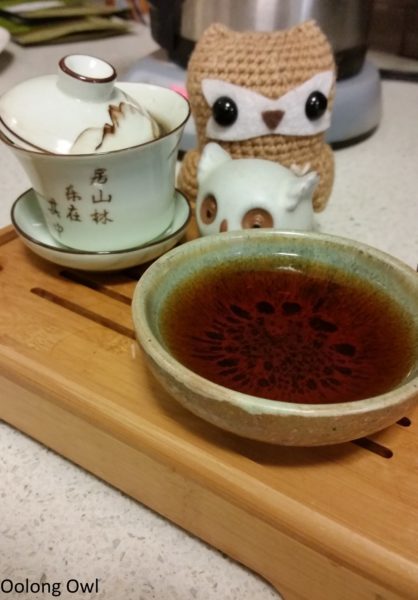 Eighth, Ninth, and Tenth Infusion: I did long steeps here to keep the flavor going, about 5, 10, and 15 minutes. The flavor has a humid tinge to it with lots of wood and sweet apricot. It is still on the light side and crisp.
Treasure Green's Liu Bao Heicha Round 2
I wasn't satisfied with my steepings for my first session, it was light and not much complexity, so I tried again with a more aggressive amount of tea – 1gram to 10ml flash steep. Let's warrior this thang!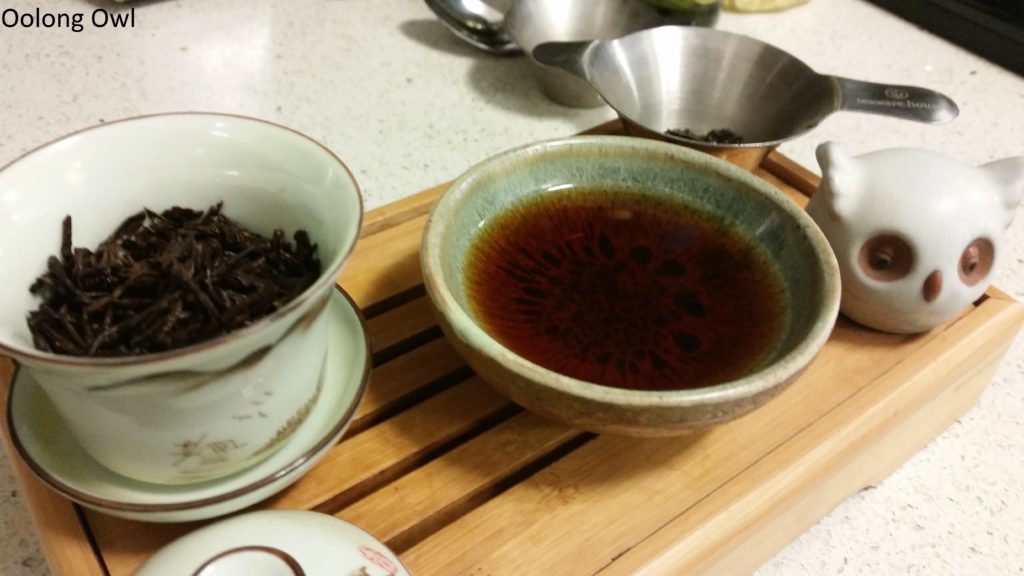 The first four infusions, and right off the bat, the heicha is dark and full flavored. The flavor is sharp nutty with bittersweet cacao notes. The later steepings smooths out but still strong with peanut shell and breathy apricot finish. Despite leafing this hard, it is not bitter or smokey at all!
The higher leaf ratio is a lot less subtle in flavor notes, but you get a stronger flavor. However, I think the high ratio for this heicha is too sharp for some. I would split hairs and figure 1gram to 12ml would be best, especially if are used to shou puer and want something more rich.
Comments
2009 Liu Bao Heicha has a consistent flavor, not too powerful, smokey, bitter or dry. It is different as it has a musty, super woody flavor, so something a shou puer drinker would want to explore rather than a new drinker. It isn't too complex or shifting in flavor so I wasn't super wow'd, but made an excellent work drinker and did well extended steeped. Treasure Green's 2001 Heicha was miles better for complexity and incredible woodsyness but it's too steep in price for me.