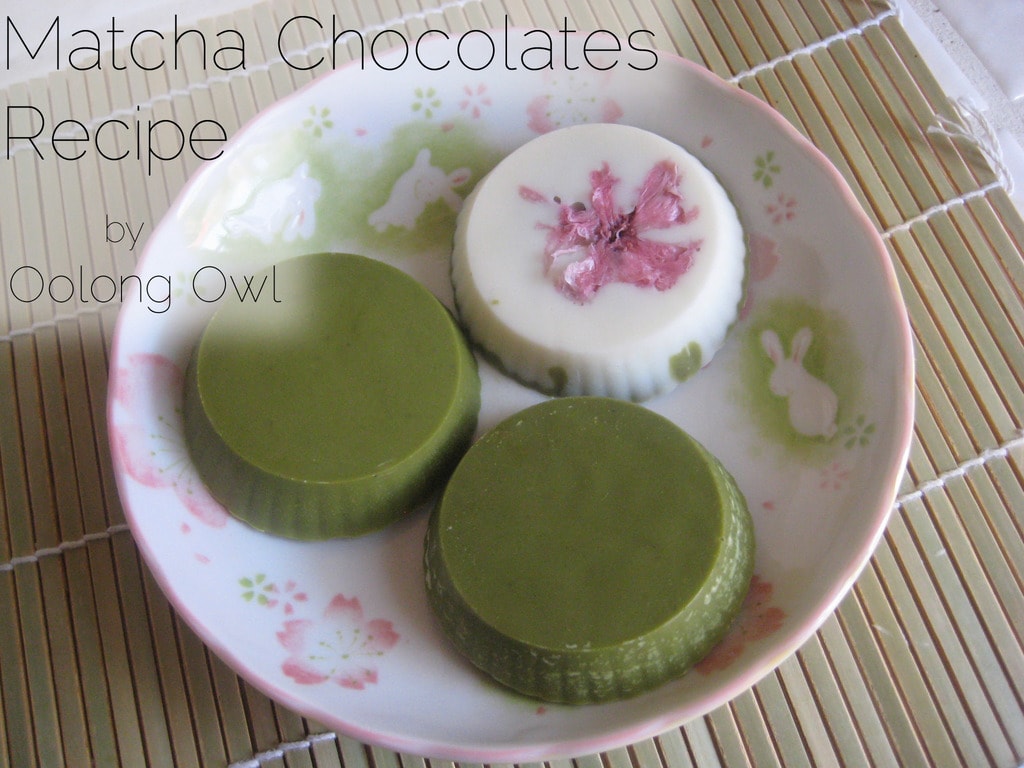 I really wanted to try other uses with my matcha, since I have quite a bit of it. I found making chocolates was super super easy to do! I used flavored matcha which added extra flavor to the chocolates!
What you need:
White chocolate
Matcha
Ratio: 3/4 to 1 teaspoon of Matcha to 50 grams of white chocolate
Tools: double boiler or microwave to melt chocolate. Silicone mold. Tea strainer to sift matcha.
~~~~~~~~~~~~~~~~~~~~~~~~~~~~~~~~~~~~~~~~~~~~~~
I used a white chocolate, or whatever this stuff is: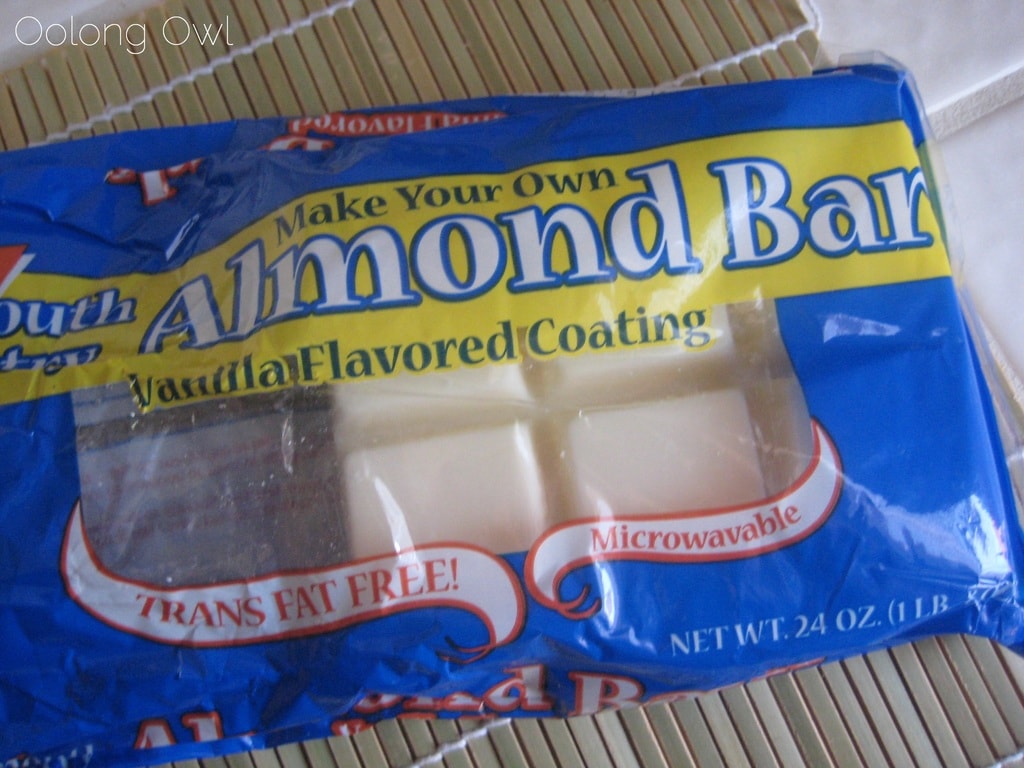 I'd test with chocolate chips if they will melt – some don't melt!
Here are the matchas I will be using for my chocolates: Strawberry, Tiramisu and Pistachio flavored Matcha!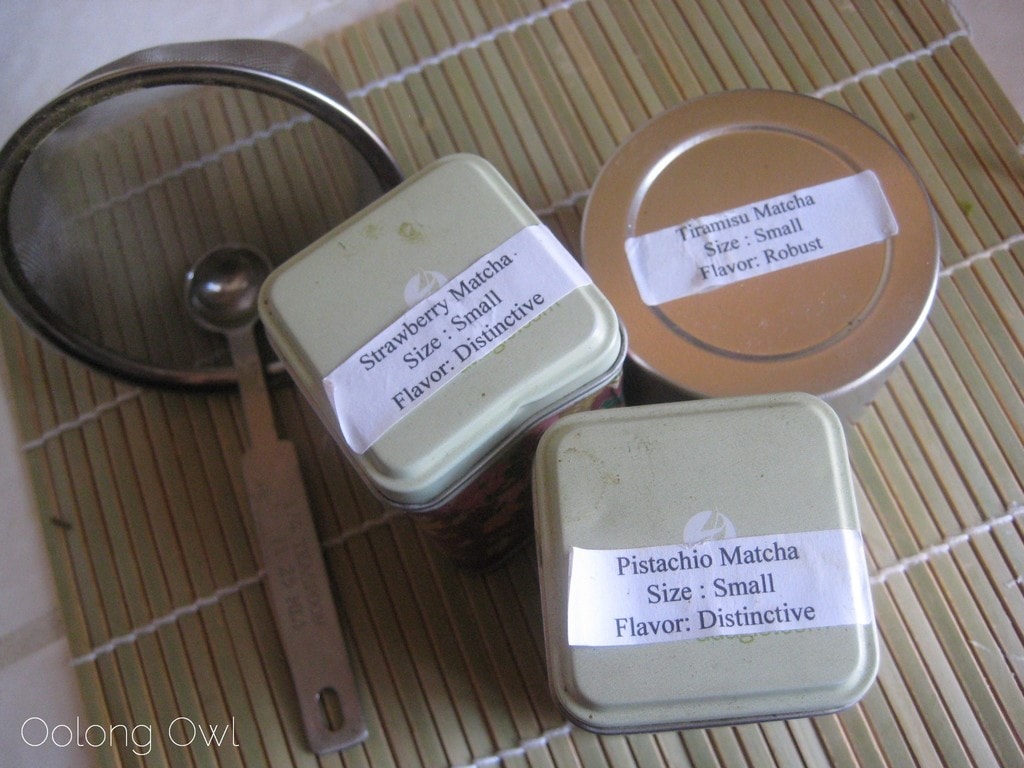 All three matchas are from Red Leaf Teas – they have a HUGE selection of flavored matchas and you can set how strong the flavoring is and quality of matchas!
I will be putting my chocolates into these silicone muffin cups I got from a dollar store! I think a silicone ice cube tray would work too (I have one, but it's in the shape of bullets lol!)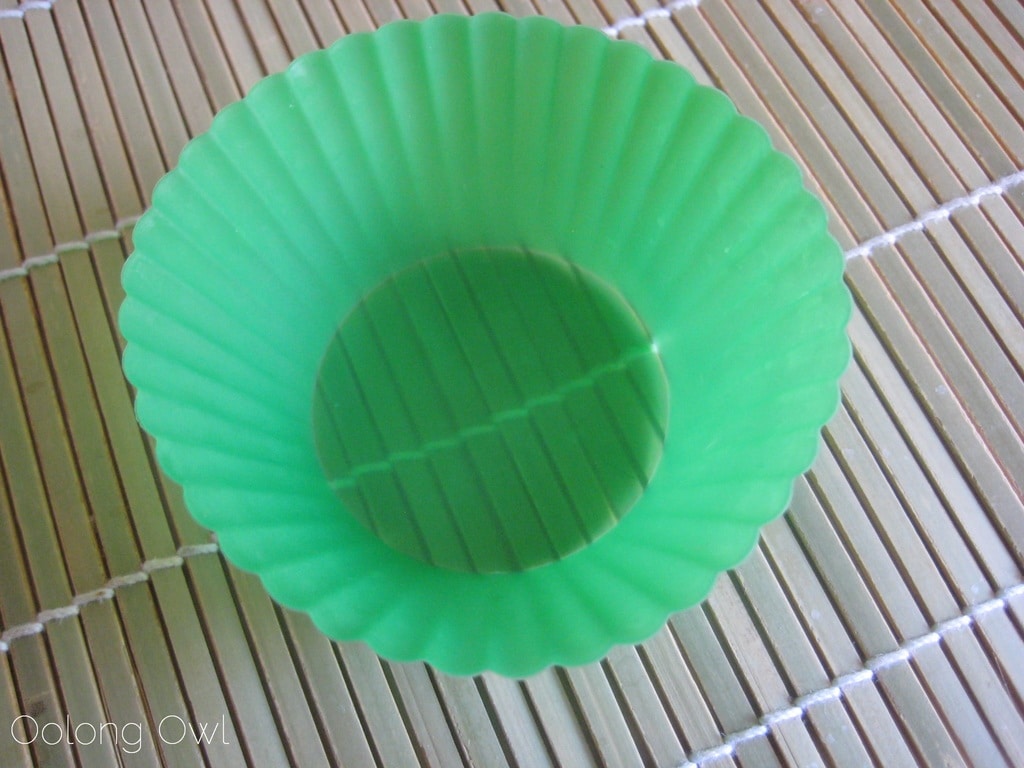 Lets make some matcha chocolates!
Step 1. Melt the chocolate as per microwave instructions, or put the chocolate into a double boiler set up (hot water, with a metal mixing bowl ontop).
Step 2. Sift matcha into the white chocolate. This is an important step to make sure you don't get any matcha lumps.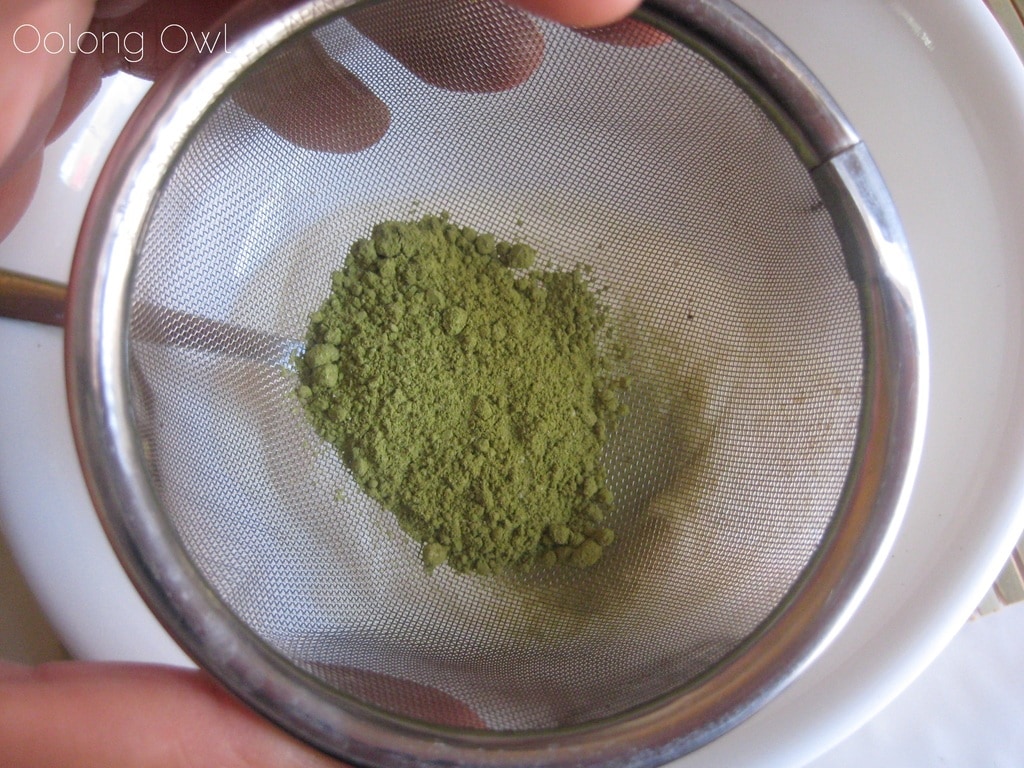 Step 3. Stir in the matcha. OOhhhhh yeah!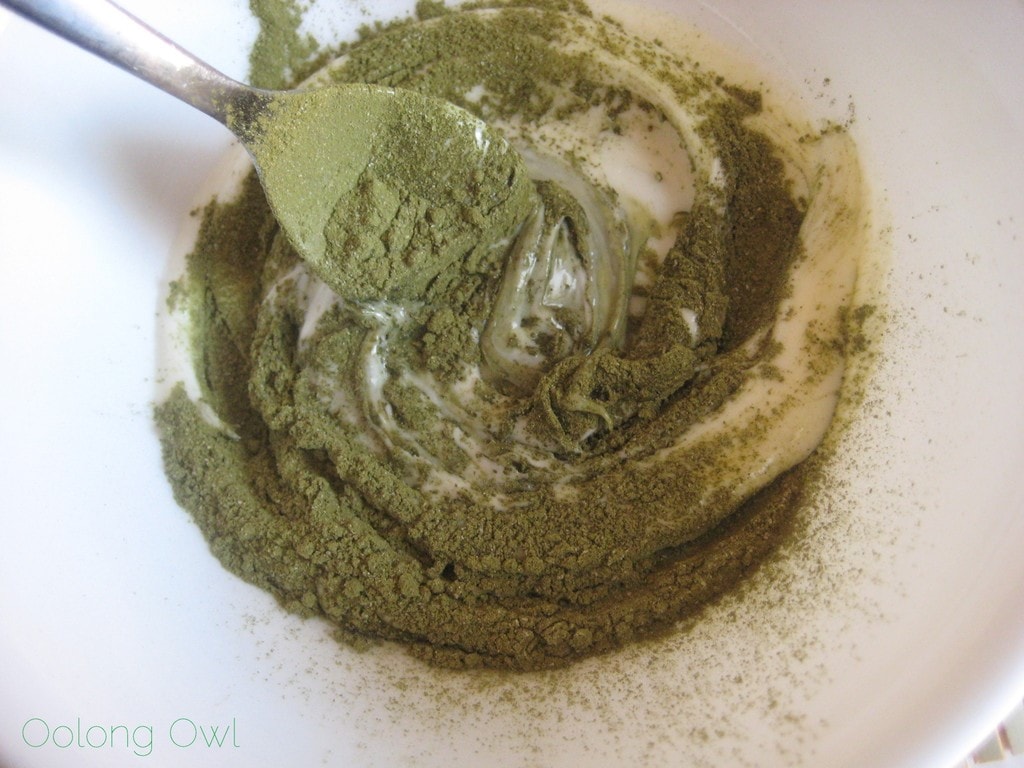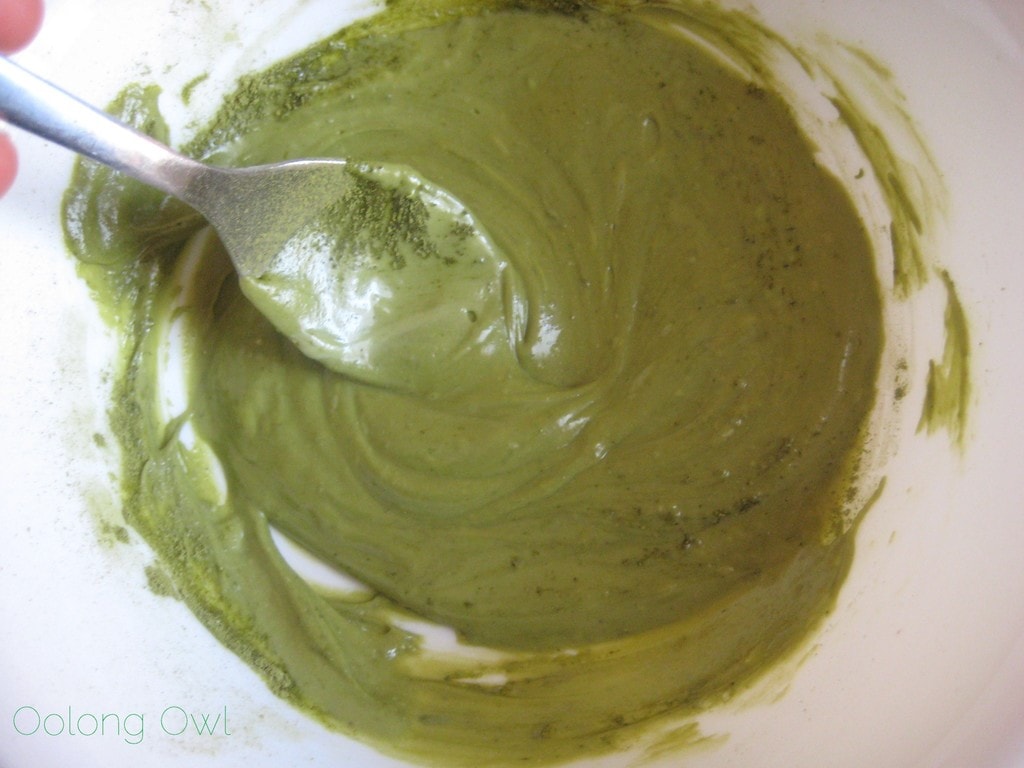 Give your chocolate a taste to check if there is enough matcha in it. Adjust accordingly.
Step 4. Put chocolate into silicone mold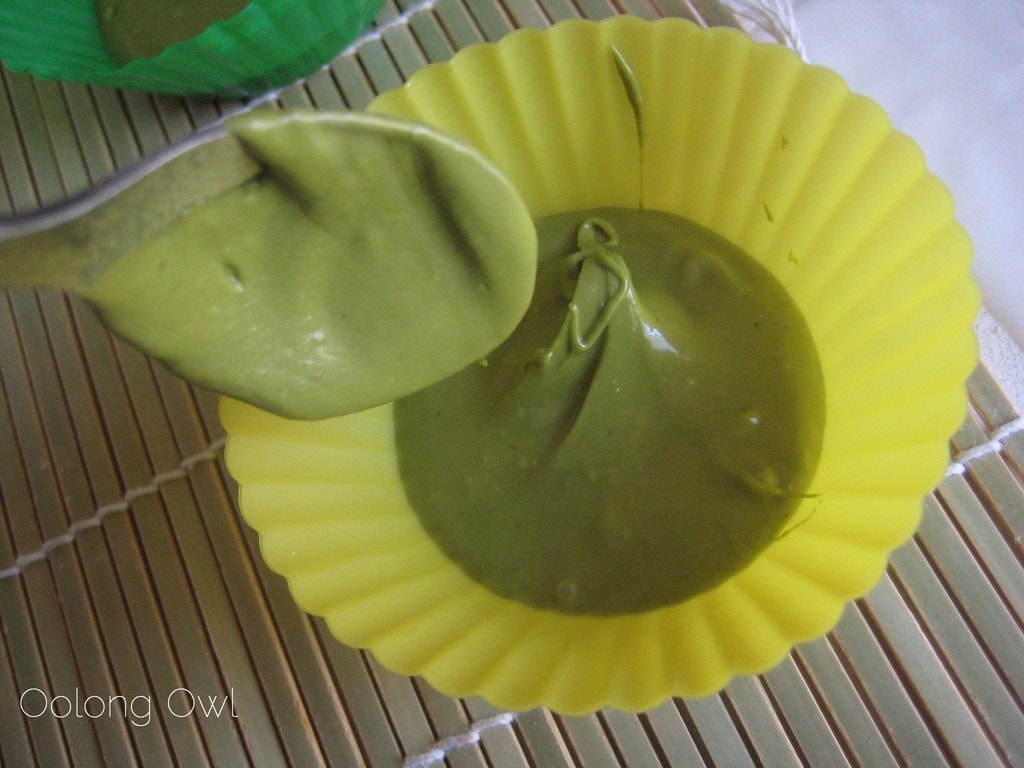 Step 5. Pick up and drop the cup a dozen or so times to remove the air bubbles. It was hard to photo this, but if you've ever seen how they make macaroons, they do the same thing of dropping the pan against the counter to get rid of the air bubbles.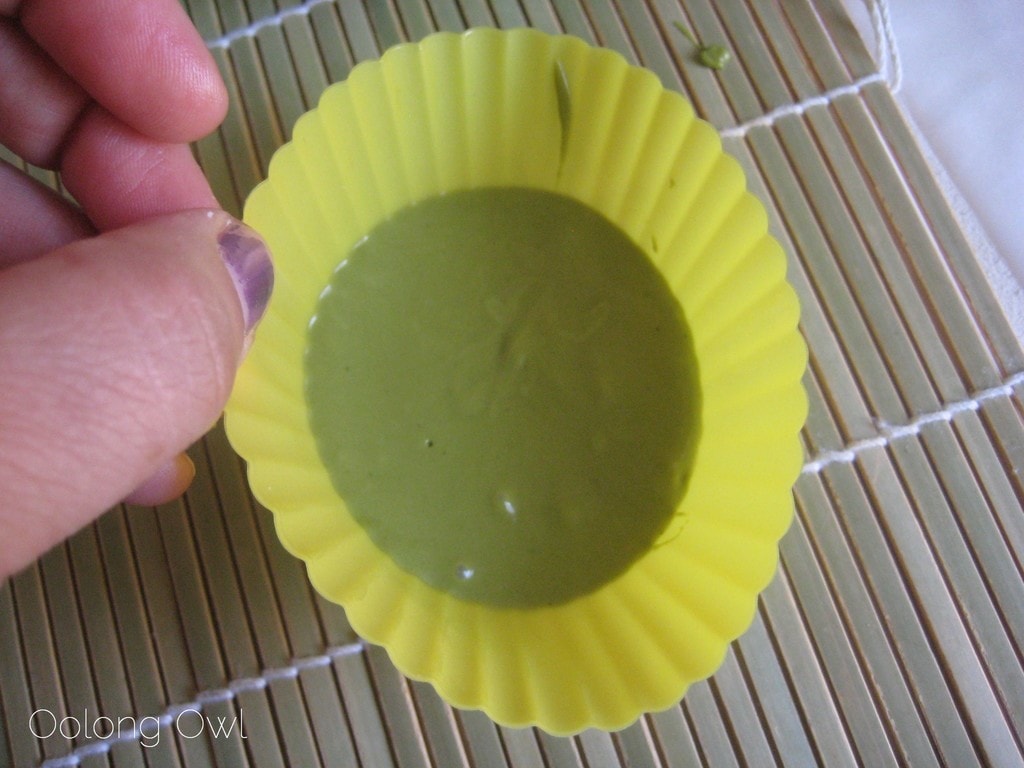 Step 6. Chill until set! Mine took less than an hour.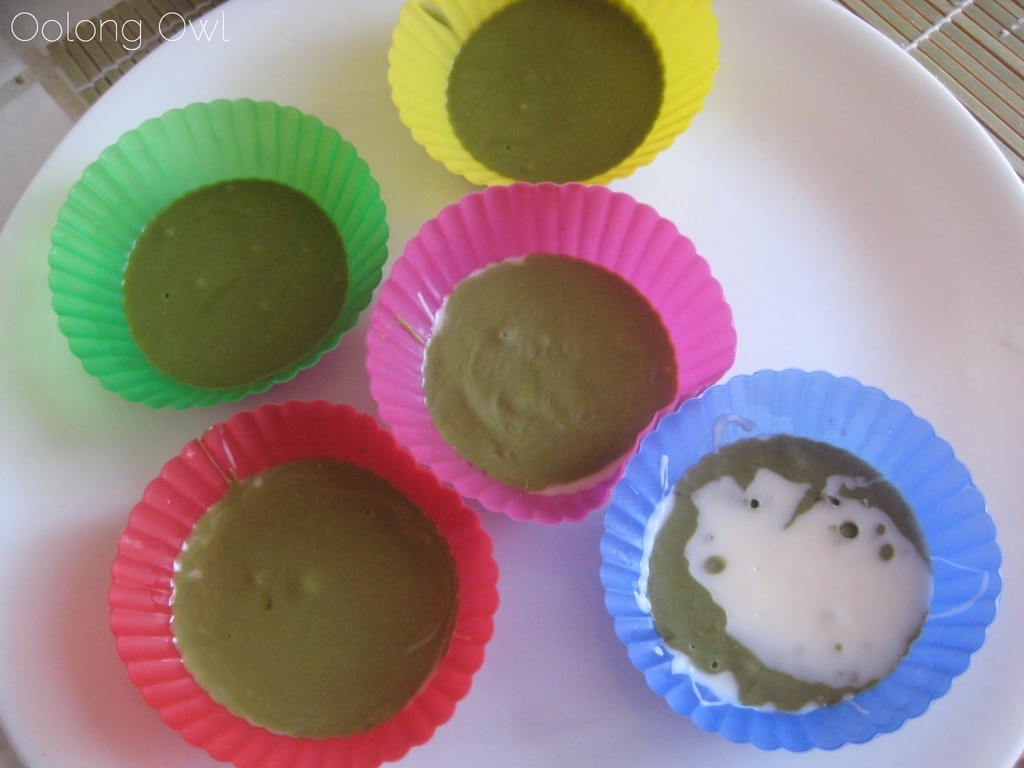 Step 7. Meanwhile, lick the bowl while you wait for the chocolates to be done. Mmmm… pistachio!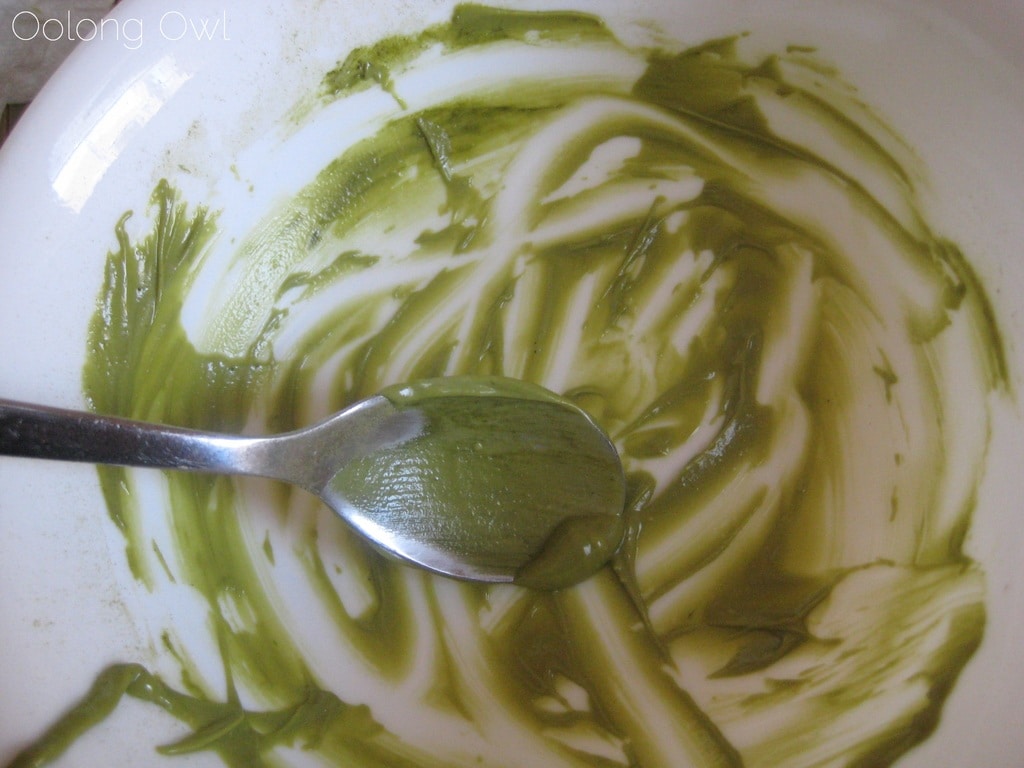 Step 8. Once the chocolates are firm, peel chocolate from the mold. OMG YUM!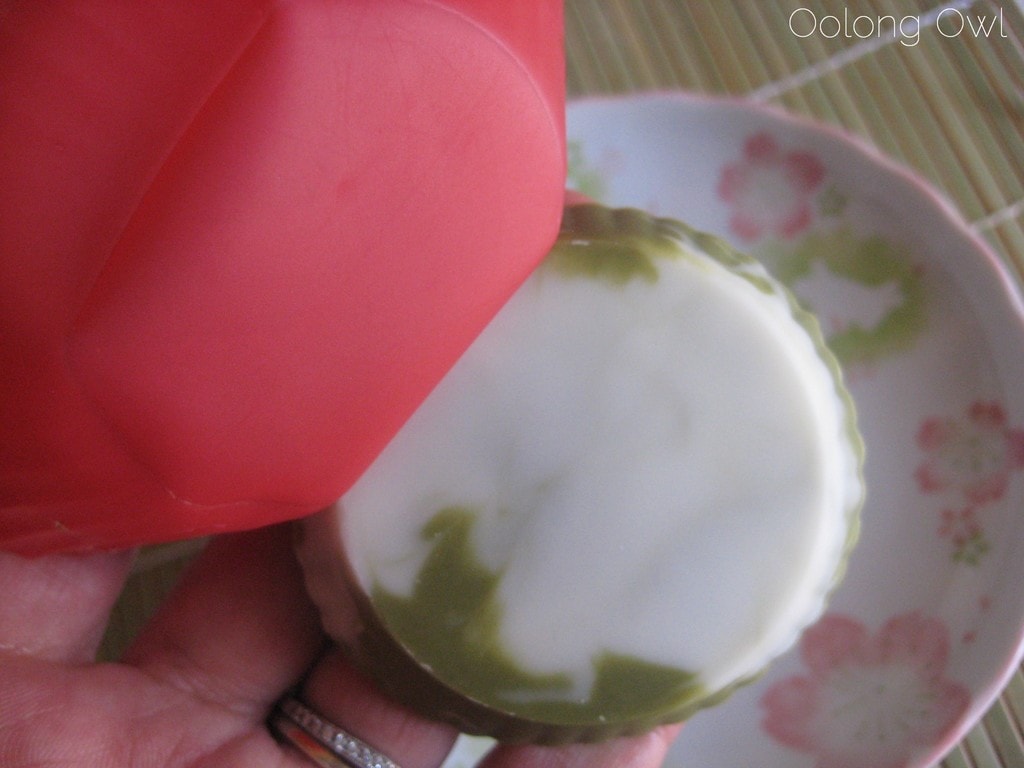 ~~~~~~~~~~~~~~~~~~~~~~~~~~~~~~~~~~~~~~~~~~~~~~
For the chocolate shown above, I added both matcha chocolate and plain white chocolate and swirled them with a toothpick for a marbled effect. I used the tiramisu matcha for this one!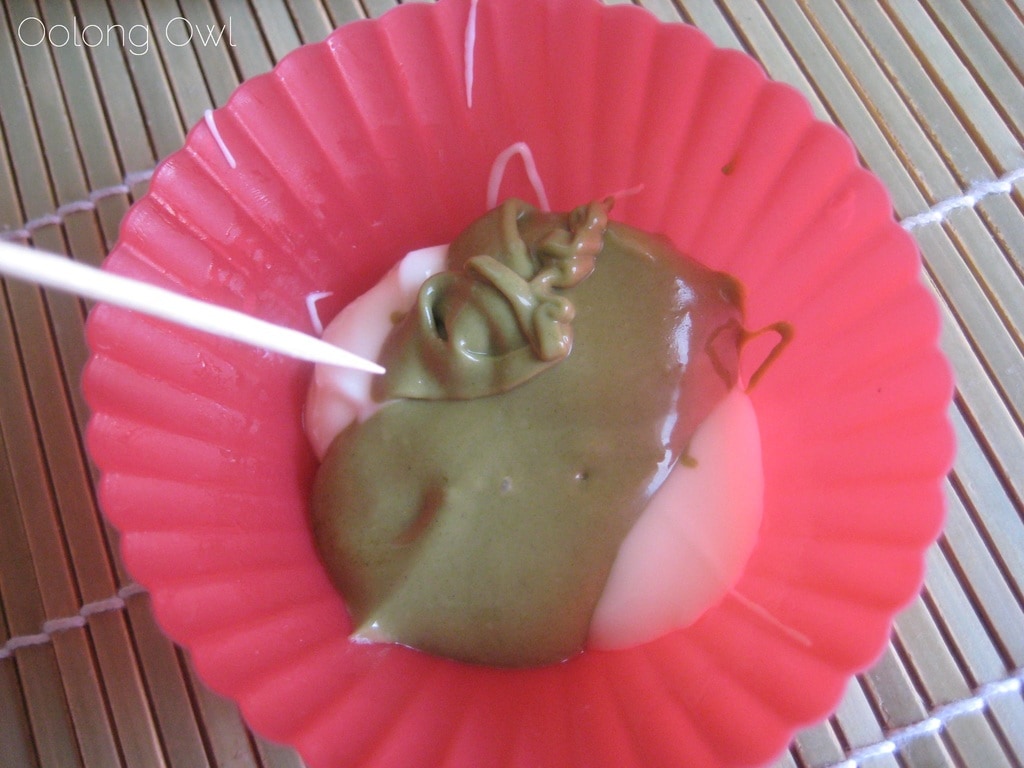 ~~~~~~~~~~~~~~~~~~~~~~~~~~~~~~~~~~~~~~~~~~~~~~
Sakura Blossom Chocolate? Why not? Let's celebrate spring with MORE CHOCOLATE!
I used a salt-pickled sakura blossom tea (Read my review of it here!) which I got from Yunomi.us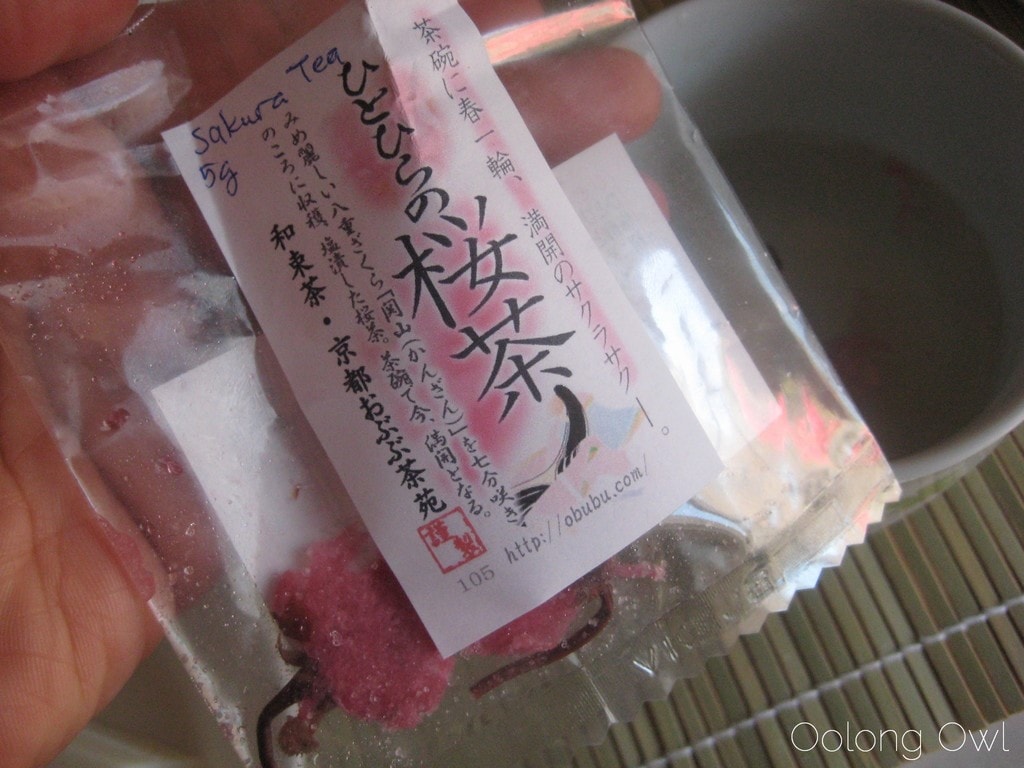 I soaked the blossom for 5 minutes to remove the salt.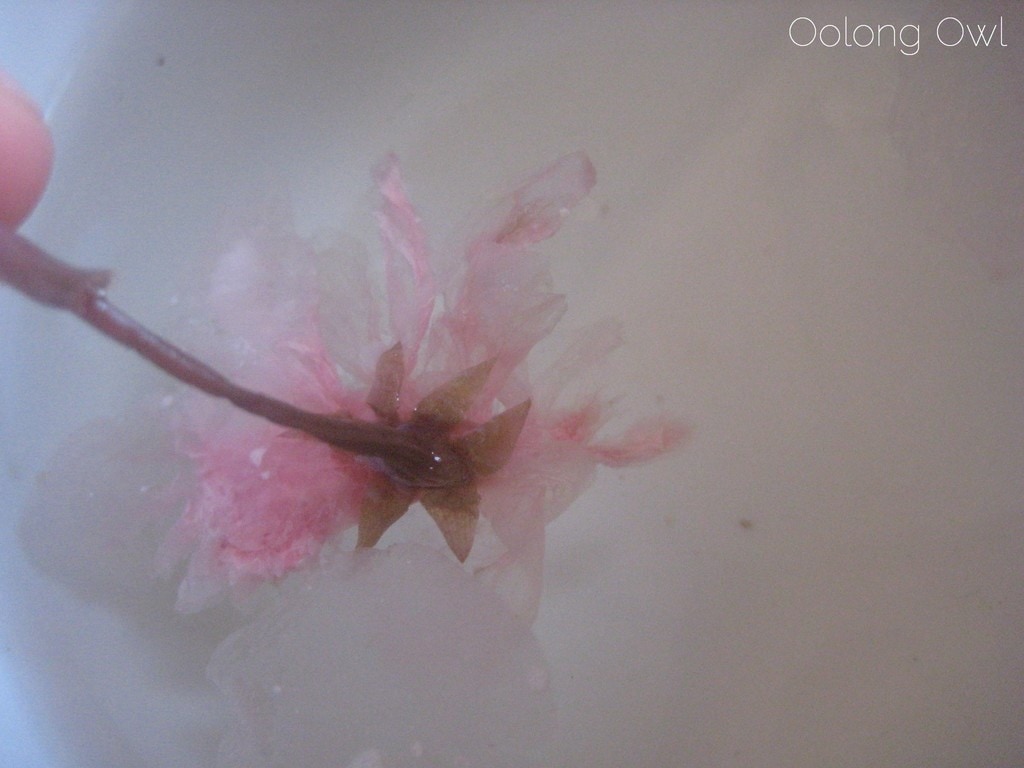 I then put the sakura blossom into the silicone mold and pat it dry a bit with some paper towel.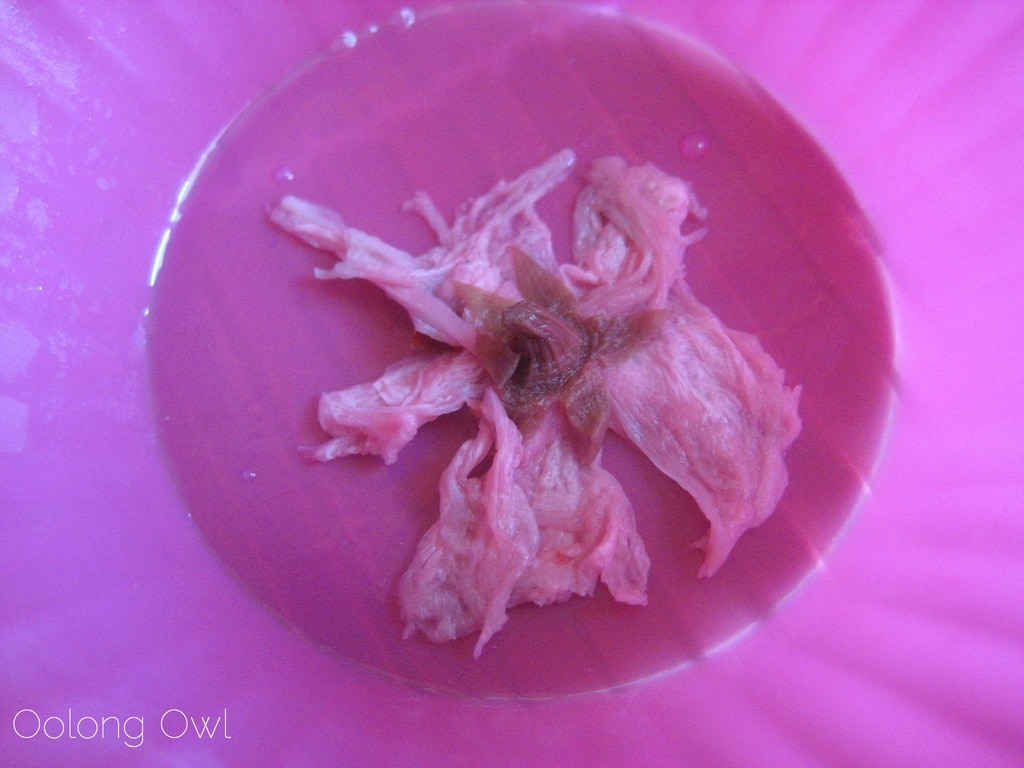 I poured on some plain white chocolate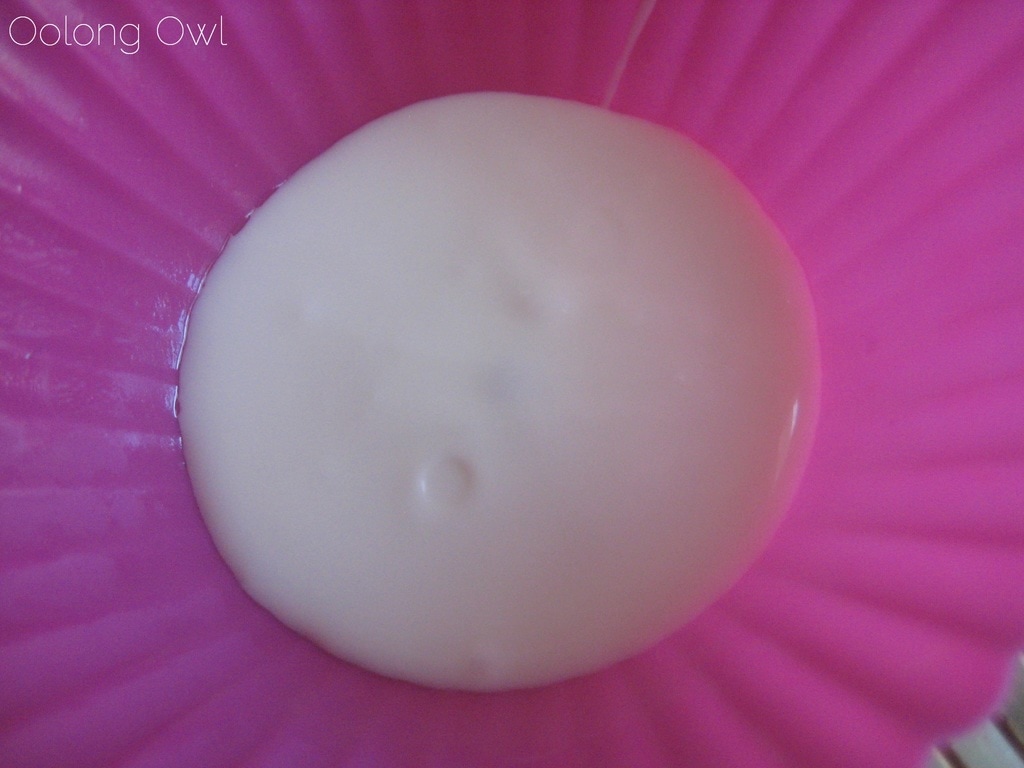 And finally topped it off with a layer of matcha chocolate made with Strawberry matcha!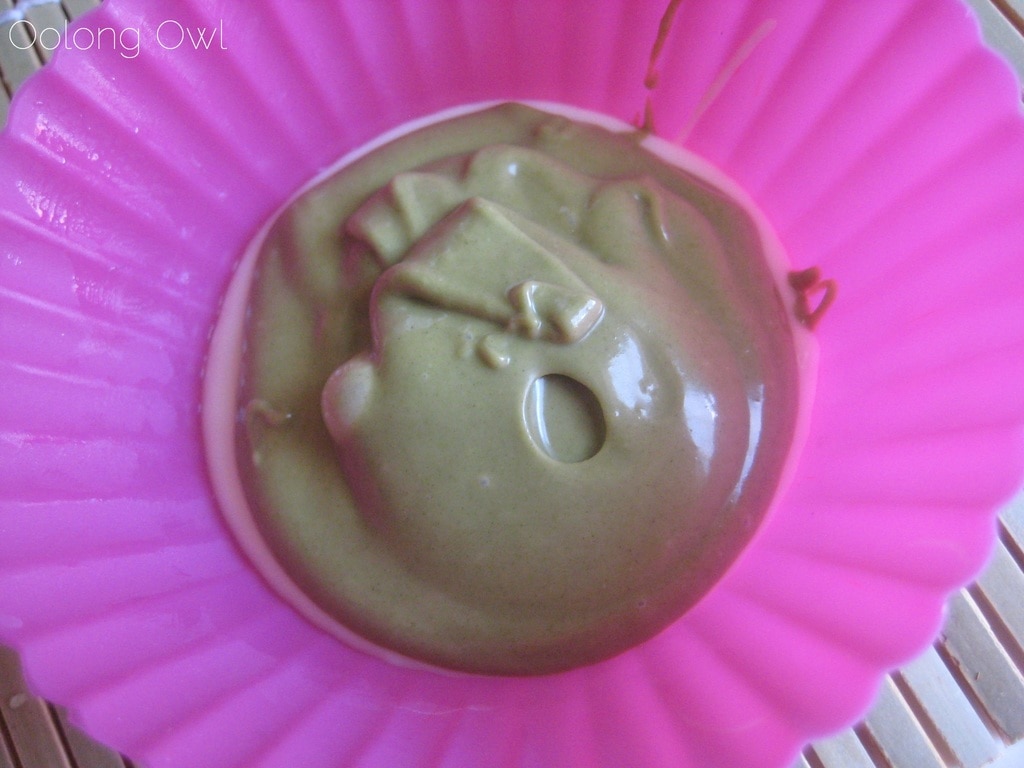 Gorgeous!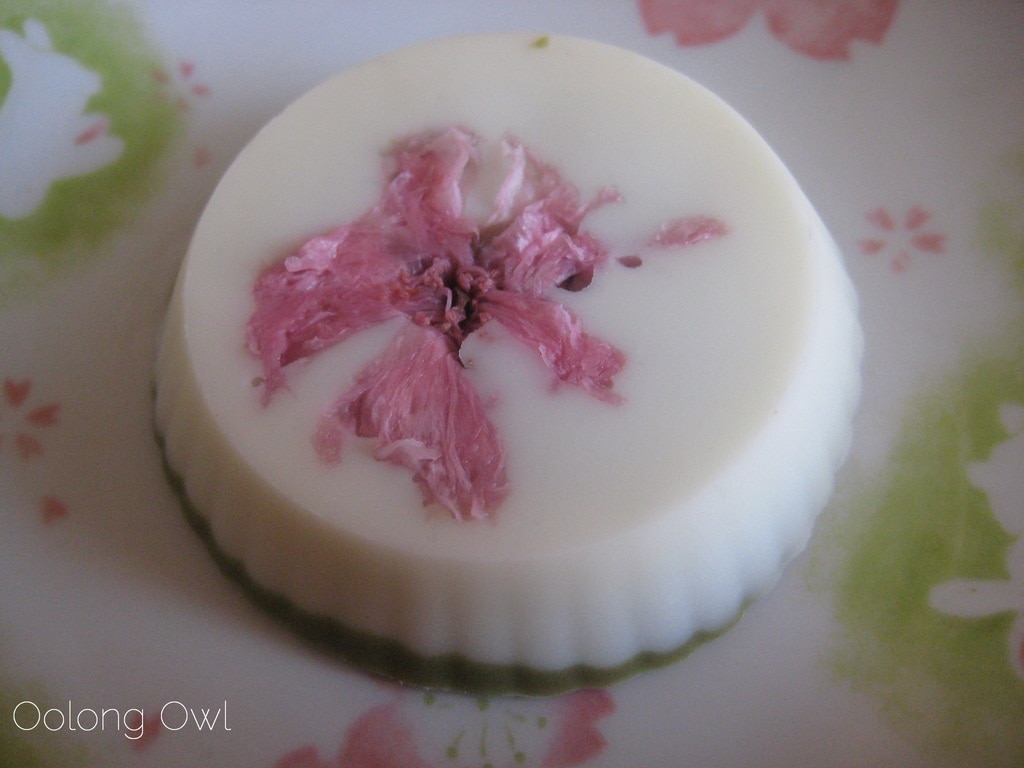 ~~~~~~~~~~~~~~~~~~~~~~~~~~~~~~~~~~~~~~~~~~~~~~
My matcha chocolates came out very rich, loads of earthy matcha flavor with no bitterness!  I ate one chocolate and it got my tummy angry – these chocolates are best to nibble on a bit! Out of the three kind of matcha chocolates I made, I like the tiramisu the best!
The Tiramisu matcha chocolate was super creamy, milk chocolately and with a hint of coffee! Very delicious!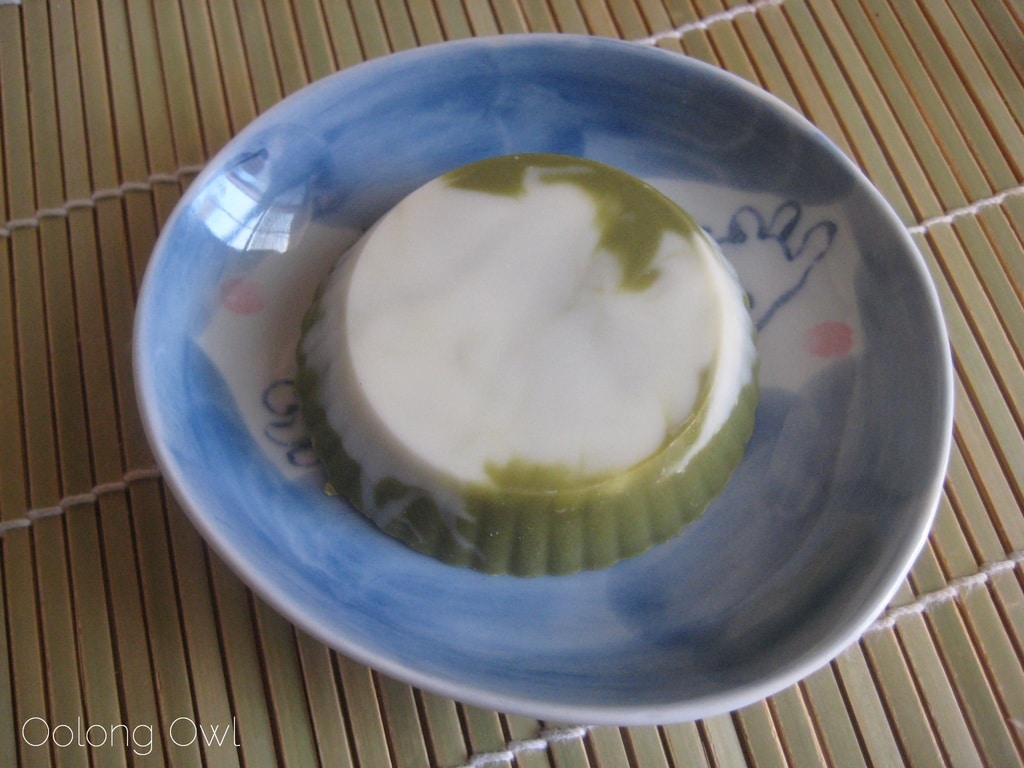 My next favorite was the Sakura Blossom chocolate. The balance was good between the white chocolate, strawberry matcha and floral. The sakura blossom had a strong, floral, salty and cherry flavor, but was mellowed out by the chocolate – with the salt flavor adding an extra level of yum! I think this would of been better with a cherry matcha, though the strawberry matcha chocolate on its own was pretty tasty too!
The pistachio matcha was pretty good – the flavoring came out very well! I think next time I will marble that with plain chocolate and some of the tiramisu. YUMMMM!
Other ideas for matcha chocolates I was thinking about is to put a steeped tea leaf in the mold and pour the chocolate over it. I'd also like to try doing a pattern with the white chocolate and pour the matcha chocolate on top. I am also tempted to make a smore!