I've been enjoying the White2tea Club with being able to explore pu'er, blacks and oolongs. I am excited for this month as the teas are a decade-aged ripe pu'er and a spring 2015 black, with the black tea building a comparison upon a previous month's Yunnan black.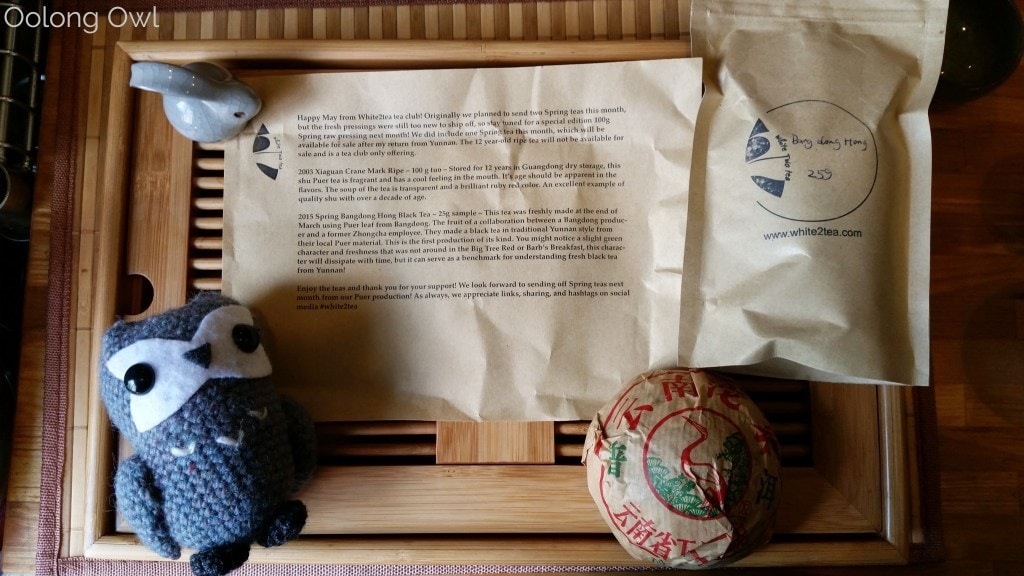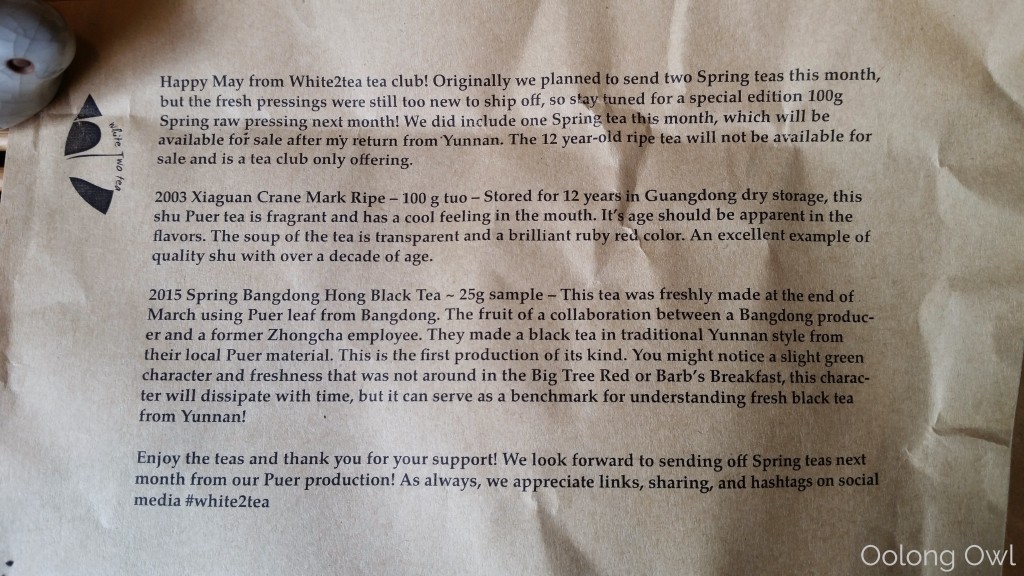 Unfortunately, I ran out of time to review the black, so let's sample the pu'er, the White2Tea Club only tea!
Tasting of May White2Tea Club's 2003 Xiaguan Crane Mark Ripe Pu'er
2003 Xiaguan Crane Mark ripe is a 100 gram tuo and a round bird nest shape. It was easy to break off pieces.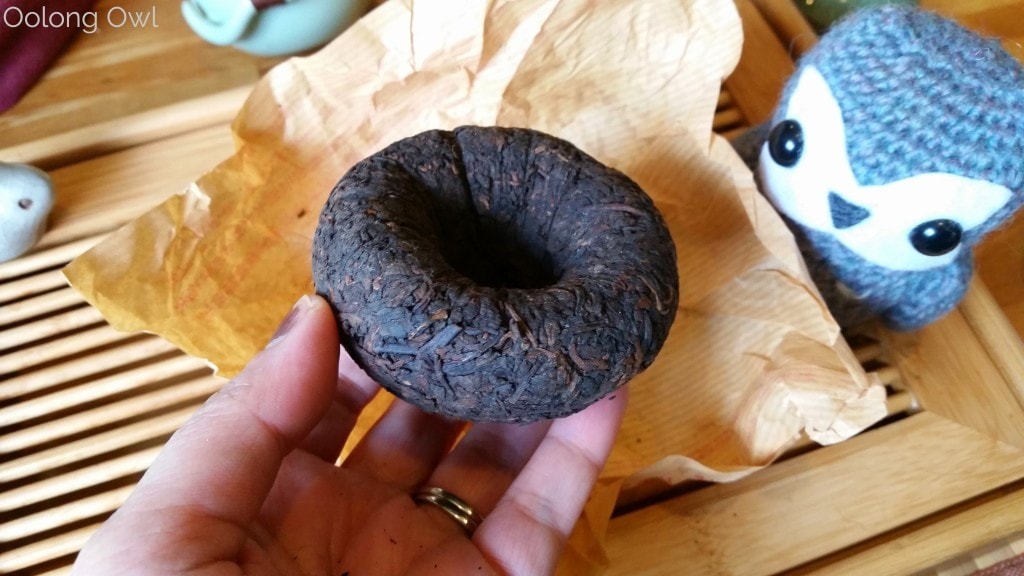 For steeping instructions, I used boiling water and did 2 rinses to start. I did 15 second infusions, increase time as I went on.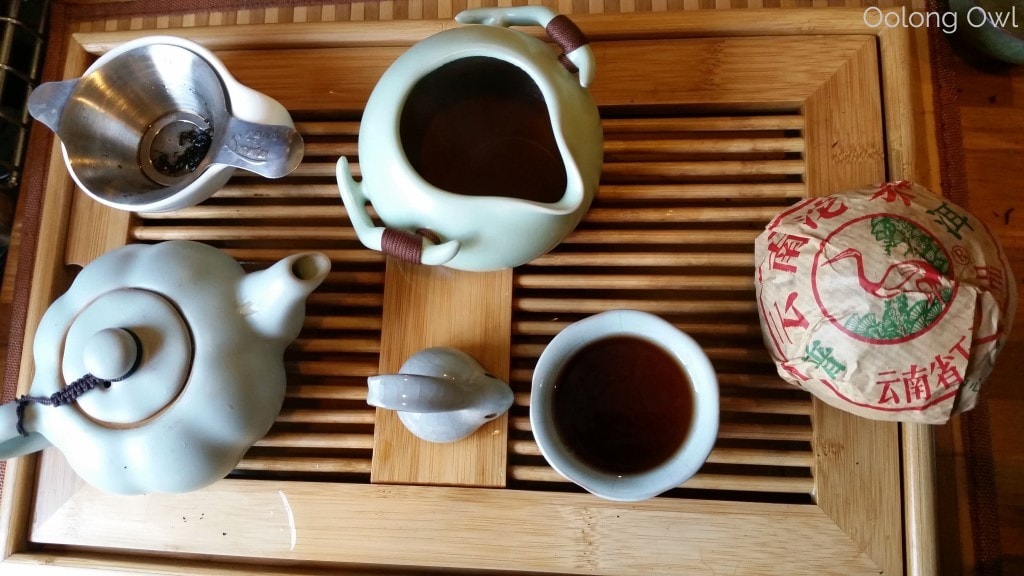 First, Second, Third, Fourth, and Fifth Infusion:  2003 Xiaguan Crane Mark Ripe Pu'er sips in with a rich, full flavoured taste of earth, clay, dark wood and mineral with a light clean cooling aftertaste. Some of the rich notes remind me of dark cacao with the mineral aspect tuning into beach wood. The texture is thick and creamy, like each sip is adding a coat of lip balm.
The cooling after taste sensation is constant, as not so much a camphor note, but just a cool breath after each sip causing you to breath deep.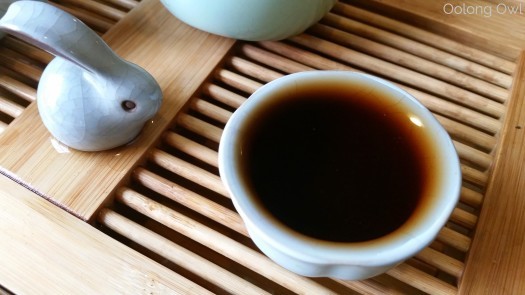 Sixth, Seventh, Eighth, Ninth, and Tenth Infusion: The flavor is being to lighten being taken over by sensation. The cooling feels seemed to perk up more adding a tingle to my tongue causing more huge deep breath between sips. I bet gulping 2003 Xianguan Crane Mark would cause you to puff up like a made owl before weezing out into scrawny owl
But what if I didn't breath out after a sip? At first I was thinking I would implode making a big feathery mess. But then I realized I could not be stopped. I feel darn good right now and tea drunk. Super hero status even!
A Tea Owl could bellow out a mighty hoot and blow over a car. Or a half eaten jar of peanut butter. Take that evil peanut butter!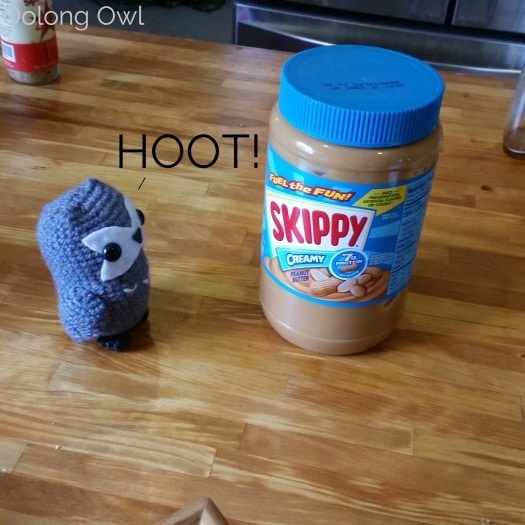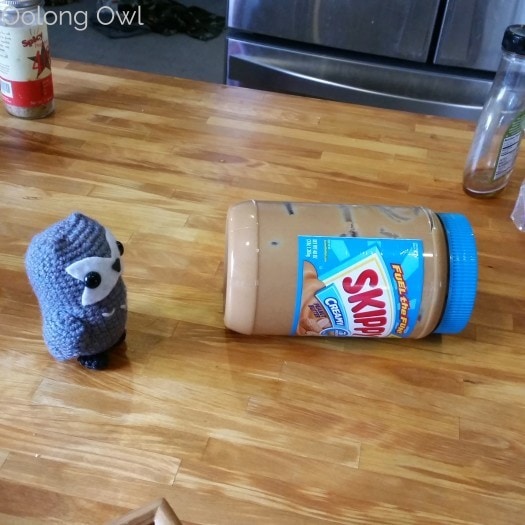 Eleventh and Twelfth Infusion: The flavor is really light now with the tea fading to a red. I'm feeling more tea smashed and weird. The flavor is mostly refreshing mint like camphor with a background of earth wood. The cool after taste remains and less big breaths needed here. Chug time!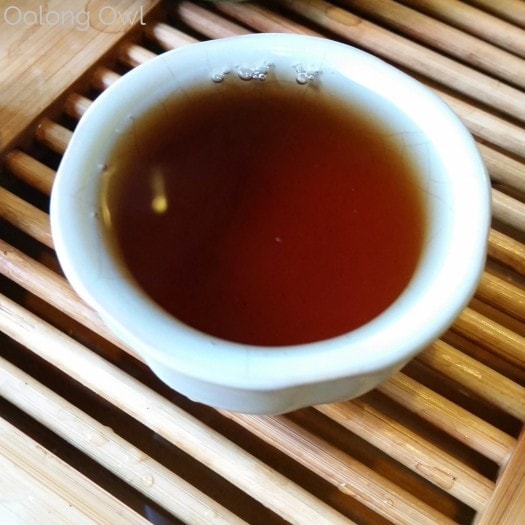 I'm not sold on health benefits of tea but right now I feel crisp and clear like I did a bunch of cardio in the winter air.
Comments
I enjoyed trying a White2tea Club exclusive tea! The black looks fantastic as well! June's White2tea Club sounds like it's going to epic with a bunch of new teas! Rest assured, the tea drunkyness that happened for May was plenty to keep me happy until June.