In case you didn't catch it on my Oolong Owl Instagram a few months back, my favorite ru kiln cup broke.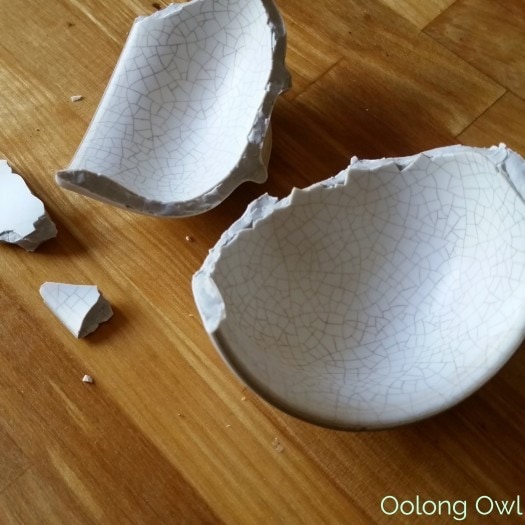 The cup was part of my favorite travel gaiwan too. The set fell from my tea table onto the linoleum floor. The gaiwan is okay but the cup didn't make it.
I thought about kintsugi'n it, but for the price of the cheapest kintsugi kit I could find (33,00 EUR) I could just buy a new cup. I ended up buying a ru kiln tea pot, 2 cups and a pitcher (cha hai/fair cup/justice cup/whatever it is translated to) for the price of the repair kit! I got all the tea ware off Aliexpress.
I already have done a few tea reviews with this tea set already, but let's look up close!
The ru kiln tea pot! Pretty package presentation but annoying tape to remove!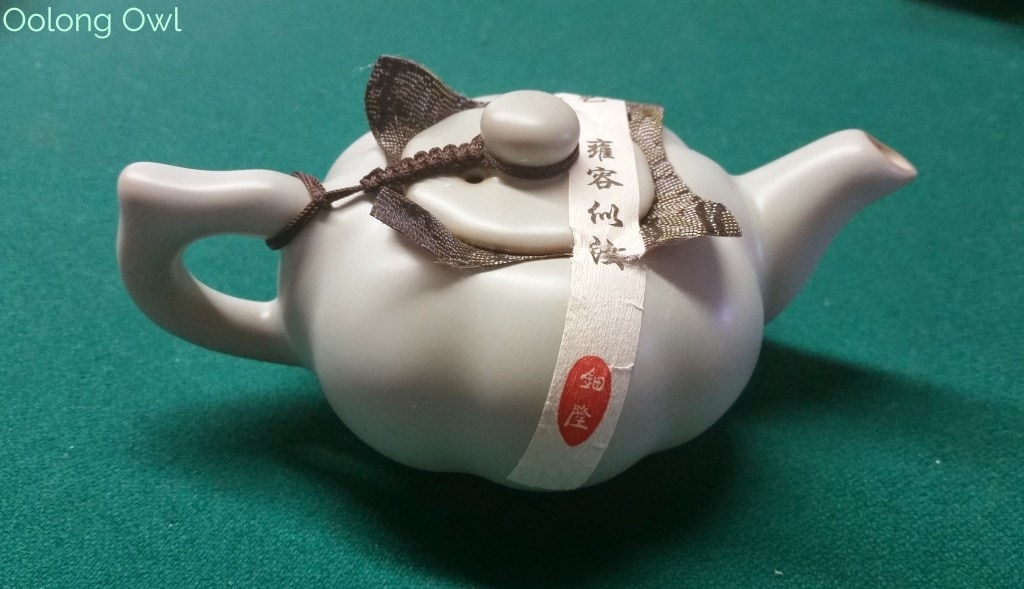 I like the pleasing pumpkin shape. The seller didn't list capacity for their teapots and gaiwans. They had a few different styles but I went with this one as it seemed the smallest. Turns out the pot is 150ml. It pours very fast, however the filter inside is pretty big so tea does escape.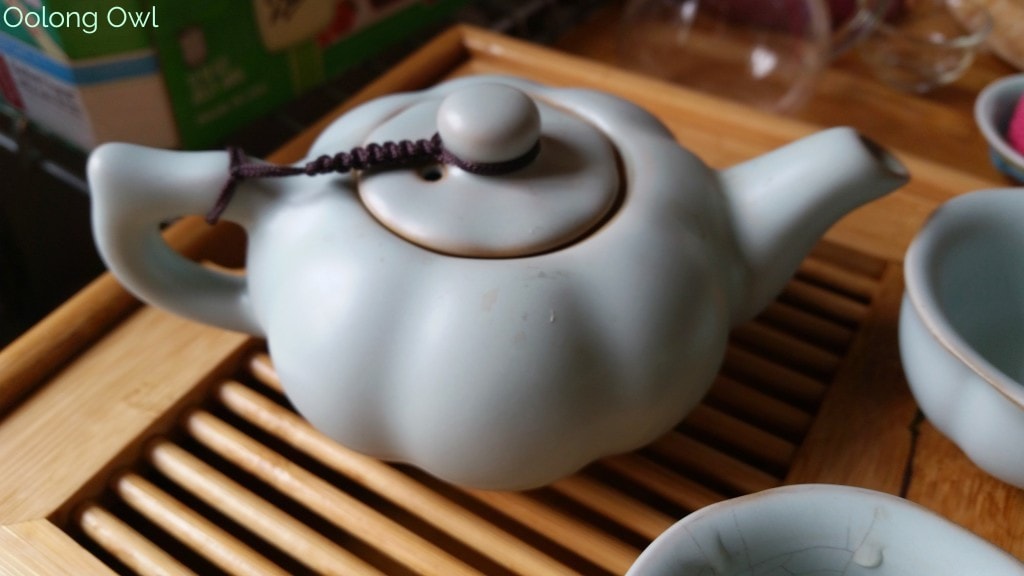 I got a set of cups with this tea pot. They are smaller than my broken up, but the lightly fluted shape has a nice feel and grip to them while drinking.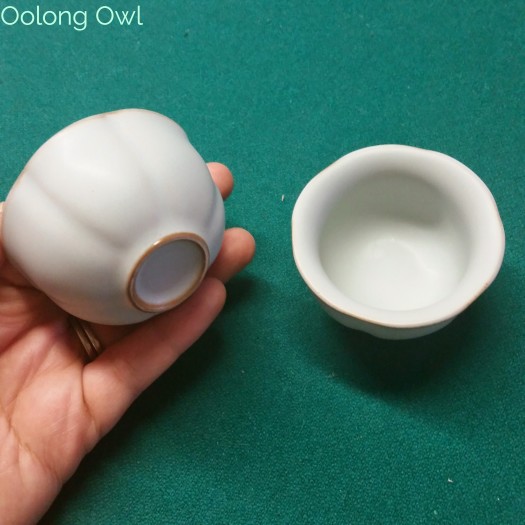 I got a free gift with this tea set – a little tea jar!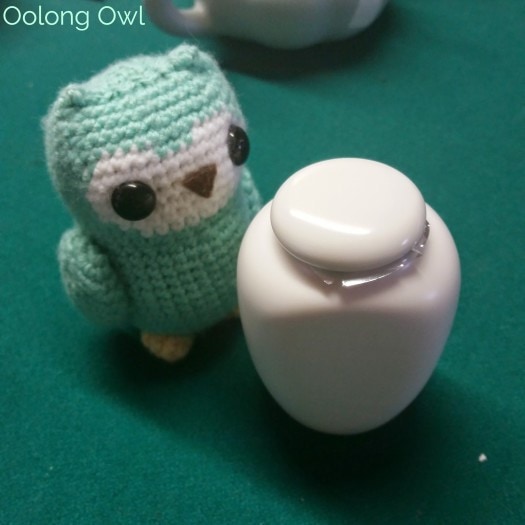 For those who are interested, here is the Aliexpress link for the tea pot and cups. Price and availability could change.
From another seller I picked up a new pitcher. I dislike my glass one these days as it is annoying to clean. I find my pitcher is also a workhorse and I worry glass is just too fragile for me sometimes. I really like the handles on this pitcher, it gives you a firm grip while pouring.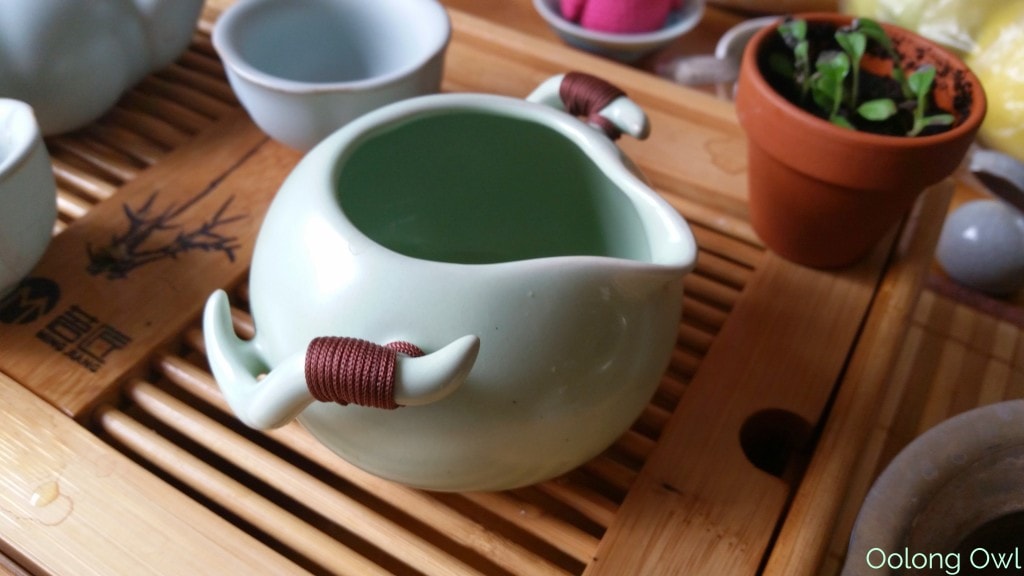 The pitcher is also the perfect size for small Tea Owls. Here is the Aliexpress link for the pitcher.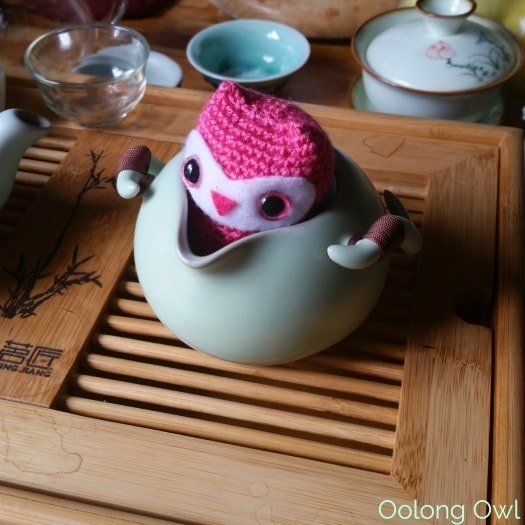 Annoyingly the colour doesn't match – the tea pot and cups are blue and the pitcher is sea foam. I was hoping they were going to match when I order. Looking at the listing, the tea pot says "army green" and pitcher is "sky blue". I might of got a random color or there's color blindness on the other end.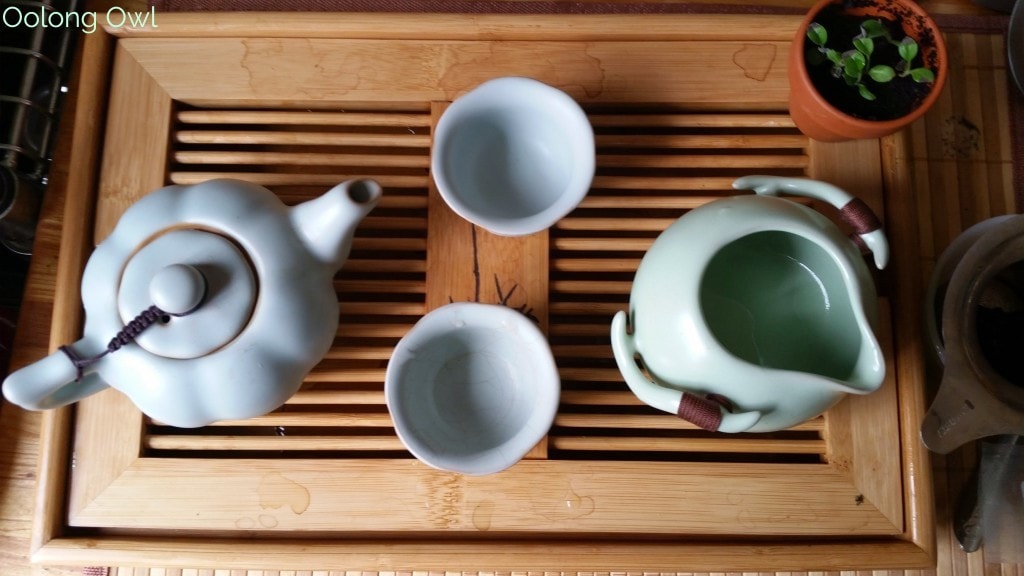 After a few uses, I can see tea stained cracks in the cups. I am just going to use one cup for now and leave the other tea cup as a control. The tea pot doesn't have any stains yet and the pitcher is starting to get them on the inside (which is impossible to photo).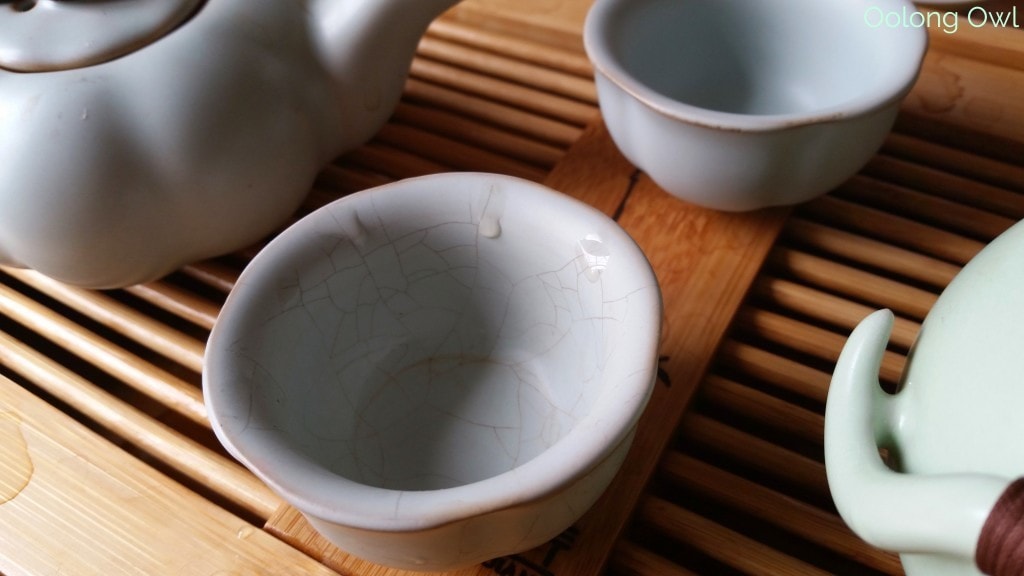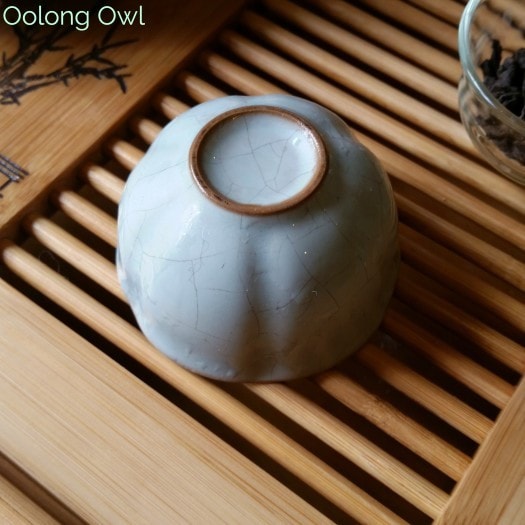 The new cup and pitcher with my old (not broken) ru kiln gaiwan – I got one of each colour, haha!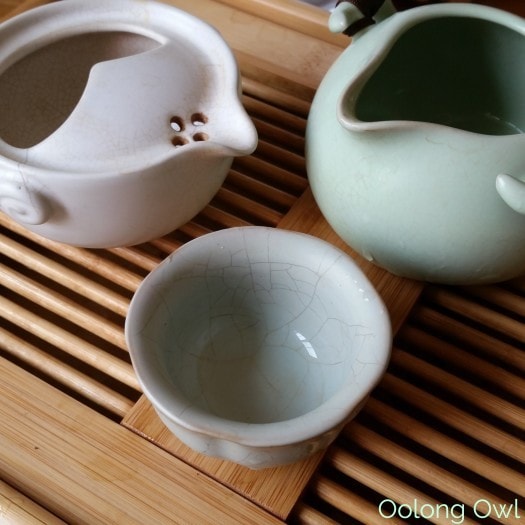 Out of the colours, I prefer white ru kiln. It looks more crisp to me, photos better, and as a tea blogger I like the white backdrop more to show color.
In the end, I am saving my broken up – I've started a graveyard of broken tea ware. Maybe one day I'll buy a kintsugi kit to repair multiple pieces. However, fingers crossed I don't break more tea ware!