I first encountered Nepal Tea LLC at the last World Tea Expo. I recall being served some really nice white teas and them being really enthusiastic about their family tea farm being the first certified organic tea garden in Nepal. They also provide housing and education to the locals.
I've had these teas since World Tea Expo. I have White Prakash and Shangri-La Oolong.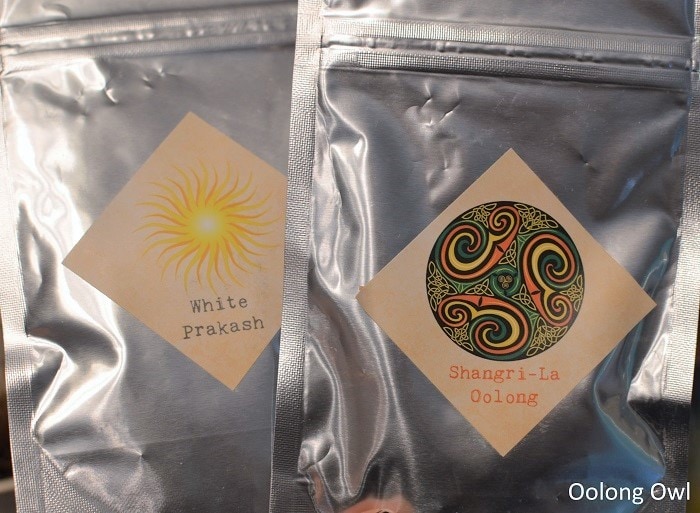 With the launch of Nepal Tea's Kickstarter, I figure this would be good timing to check their teas out!
White Prakash
Dry Leaf: It is surprisingly dense for a white tea – White Prakash weighed out quite heavy for the appearance. The scent is a dry creamy floral, with the tea being quite pretty with some fuzzy silver buds, olive petals and green leaves.
Gongfu Style: Of course, I disregarded all steeping instructions and treated this how I treat all my other white teas. I used 1 gram to 20ml, with boiling and flash infusions.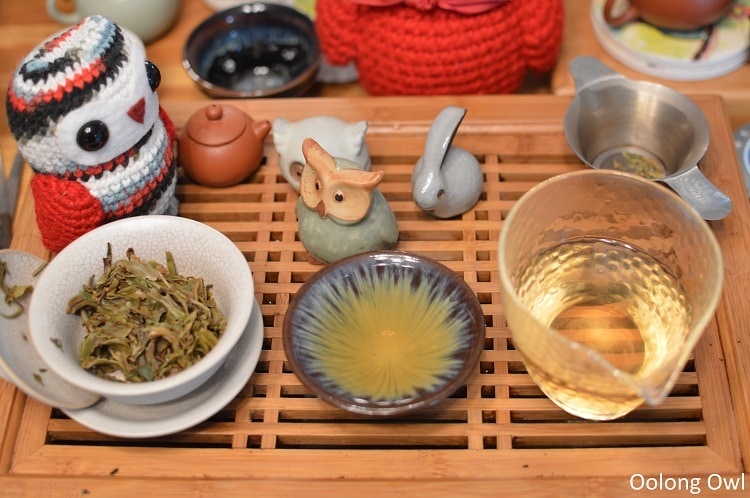 First and Second Infusion: White Prakash steeps up a glowing champagne colour that smells like tulips.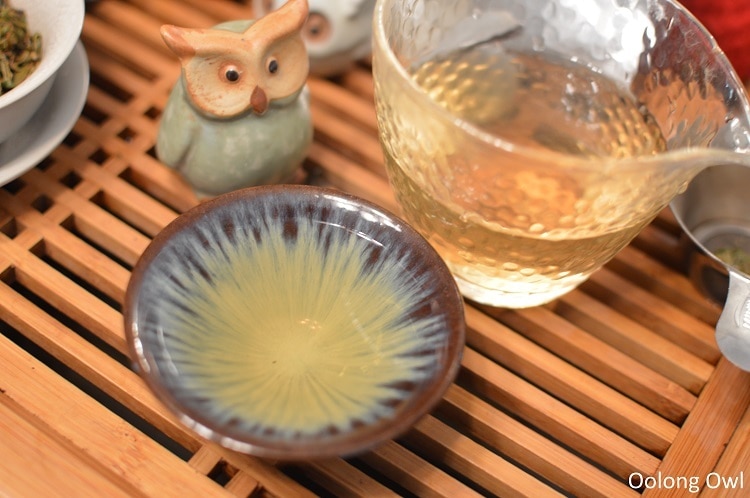 The texture is like melted butter. The flavor is sharp, crisp, floral like tulips including grassy stem, with a background of butter. The aftertaste is a soft buttery floral that lingers for a few moments.
Third, Fourth, Fifth Infusion: The white has shifted to tangy, floral, and buttery. Most of the flavor is butter, which is really neat for a white tea, thinking this one swings more towards a green tea. The fragrance after is strong dense tulips that is fantastic. However, as the steeps go on, a bitterness peaks out after each sip. There is also a slight parched feeling in my mouth inbetween sips.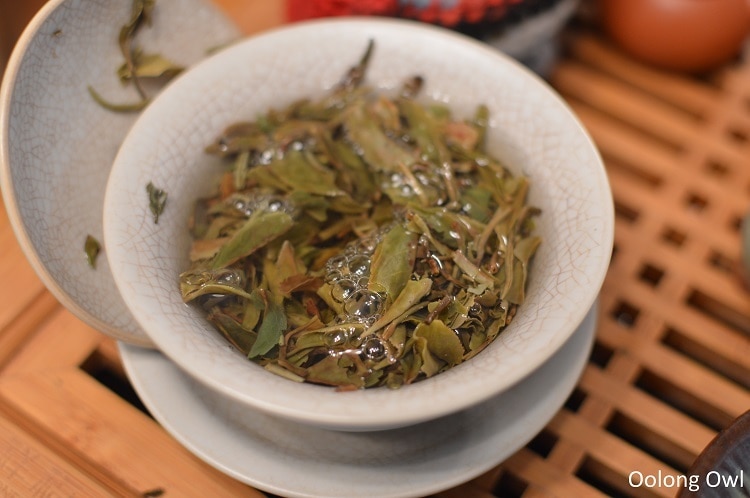 Sixth and Seventh Infusion: So bitter and undrinkable. I'm thinking this isn't for gongfu and I really should not of boiled it. I like to live dangerously though.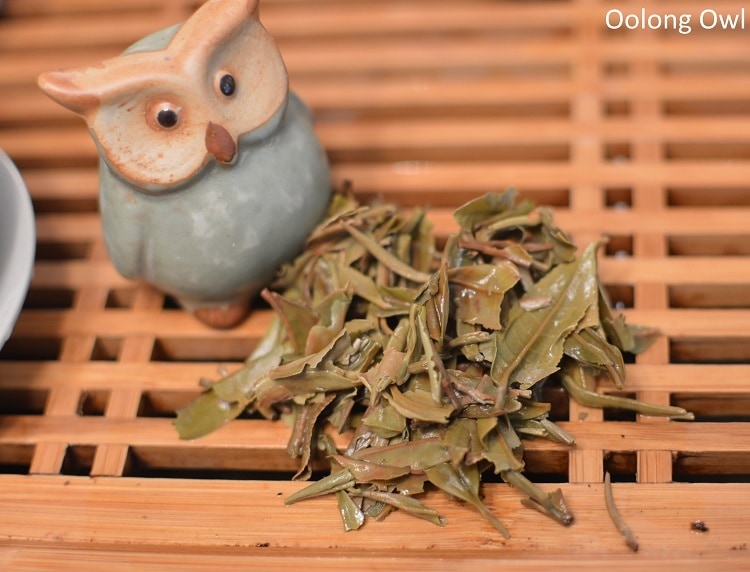 Western Steeped: I used 3 grams of tea for a 300ml vessel. I dropped the water temperature to 175F.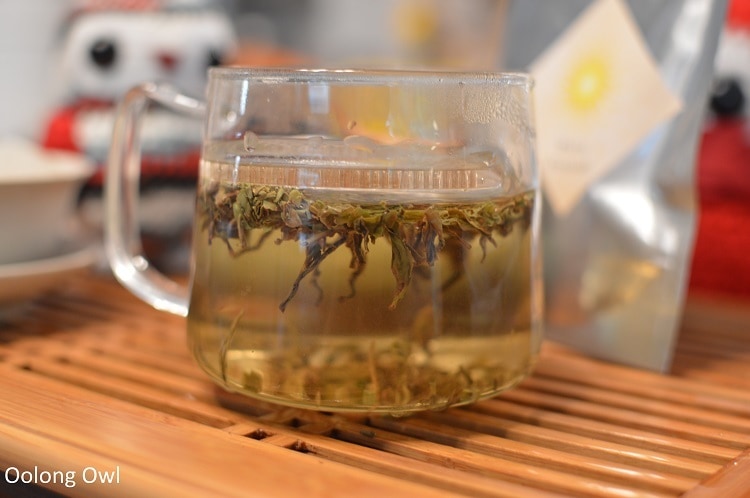 White Prakash sips in buttery and more grassy, with a super fresh flavor with a light balmy texture. Overall taste is soft and delicate, much closer to something I would consider tasting more like very fresh tea. The flavor isn't as floral and crisp as gongfu, but the western style would appeal to someone who loves delicate green and white teas.
---
Shangri La Oolong
I made the decision to make this tea first as western instead of gongfu, after the experience with the white tea. Sometimes Nepal teas vibe more towards western style, similar to Indian teas, other times more gongfu smooth like Chinese teas.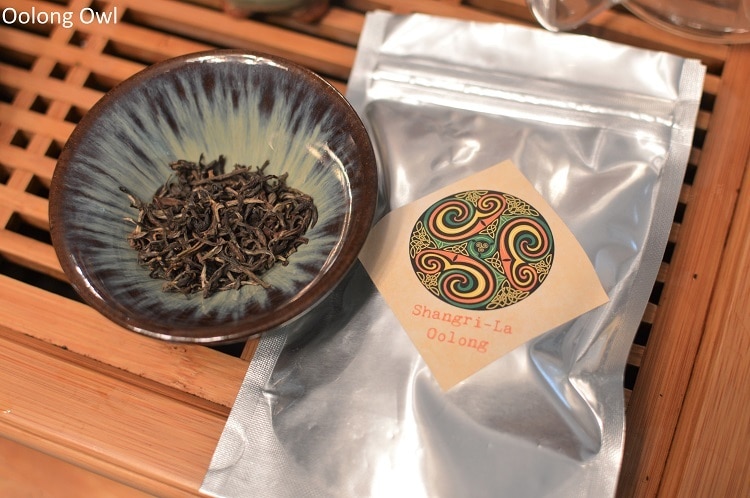 Western Steeping: I steeped Shangri-La Oolong using 3 grams of leaf in a 300ml vessel and 190F water temperature.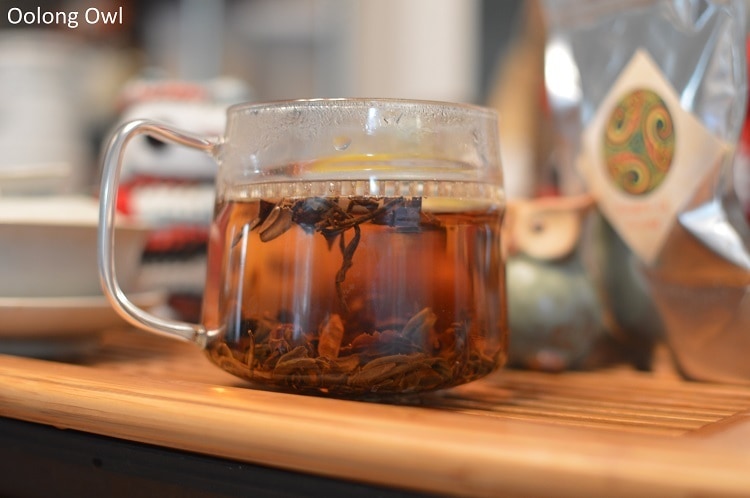 Sips in super smooth, like perfect room temperature butter on toast. The flavor is sweet with a touch of malt, with a background of bark woody spice. This oolong has a juiciness to it that is uniquely interesting. The longer it steeps, the more woodsy the flavor gets, but also breaks into a dry briskness. I enjoyed how super smooth this tea was, seemed best for a light breakfast tea.
GongFu Style: Ah well, lets gongfu it. Let's push this tea! I did 1 gram to 15ml and boiling water. ALL IN!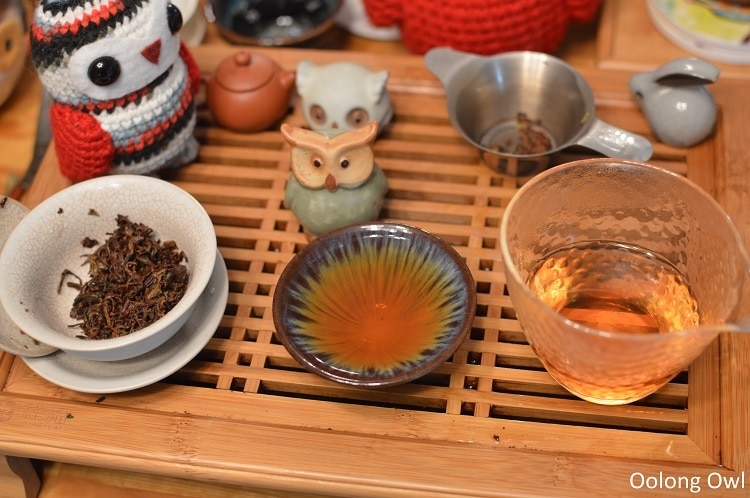 First, Second, and Third Infusion: Ooh this is nice, the tea has a vibrant flavor of sweet maple wood, bark with a hint of brisk at the end. Unlike the western, this tea is not smooth. If I was blindfolded, I would think this is a weakly steeped western fancy darjeeling black tea. The aftertaste has a tang of sweetness, with a dryness of baby powder in the mouth.
This oolong vibes closer to a black tea here than the western steeped counterpart. It's heavy in flavor – something I'd want to chase with a tiny square of layered white cake at afternoon tea… which is a pretty weird feeling for gongfu oolong! Later steepings got smokey before getting too bitter to continue. I did keep the tea around as the colour is fantastically beautiful!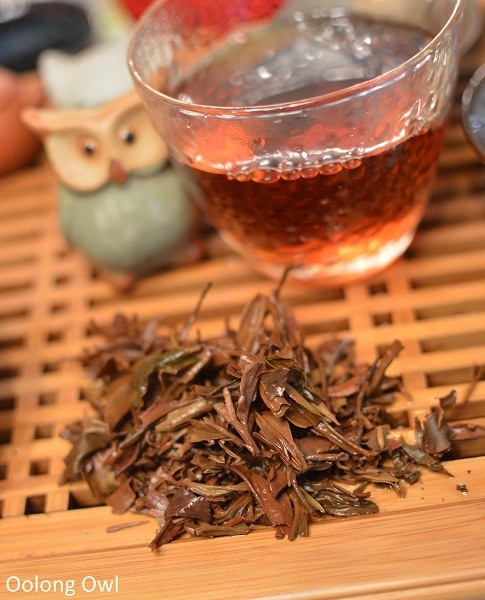 Comments
Nepal Tea  has some interesting teas, seems moreso for the types that do western style over gongfu – tea people who love a good darjeeling looking for something more unique. I'm a gongfu nut, so I did some interesting shenannigans with these Nepal teas that get food flavor early on, but get too bitter at the end.
White Prakash has super fresh vibe to it, making for a great sip for spring late afternoons. Shangri-La Oolong has some interesting results with play on infusing – a sweet malty tea, but gongfu was tasting like a heavy black – both could be mistaken for a fine darjeeling.
Admittedly, I am not a huge darjeeling and western style steep fan, but my steep theory nerding made these Nepal teas fun to experiment with. If I had a lot more tea to experiment with, be neat to find a middle ground for both teas. You likely need to take the time to steep these Nepal teas with care. My results with these teas also stresses when reading reviews and buying tea, one should know how they are steeped – the results can be drastically different!
Be sure to check out their Kickstarter!
(teas provided for review)