I recently did a small Mandala Tea order as they had a bunch of new teas roll in (2013 Young Tea Nugget!!). I'm usually not one for new spring green teas, but this particular green tea caught my eye – Nine Lotus Green Tea – so it sneaked into my shopping cart. Sneaky sneaky teas!
Mandala Tea's Nine Lotus Green Tea is a spring 2015 tea from Jui Hua Shan, Nine Lotus Mountain in Anhui Province of China at an elevation of 3,500 feet. This tea is cultivated by Buddhist Monks!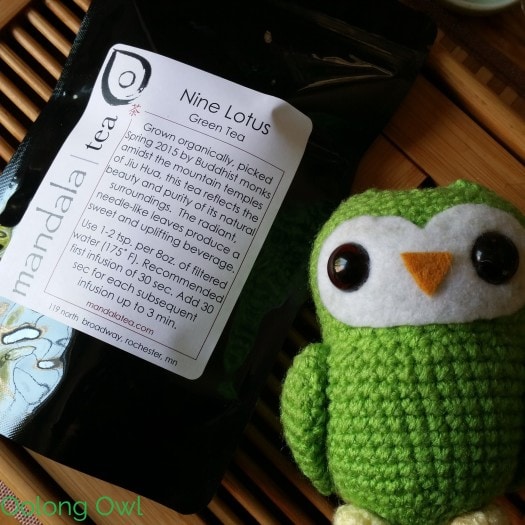 Dry Leaf
Nine Lotus Green Tea has a super cool leaf – they are long, fine yet delicate leaves with a vibrant dark green. The scent is deep and grassy. Very pretty!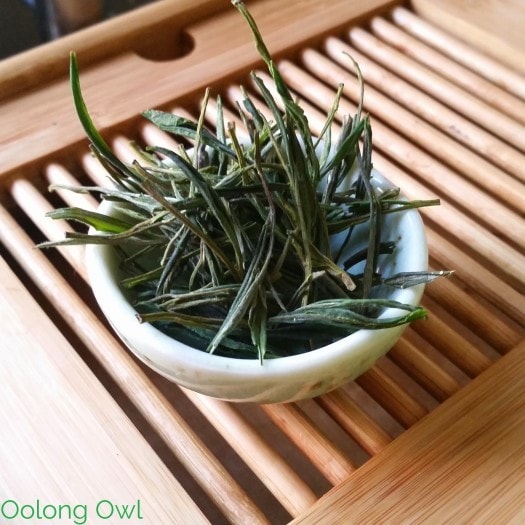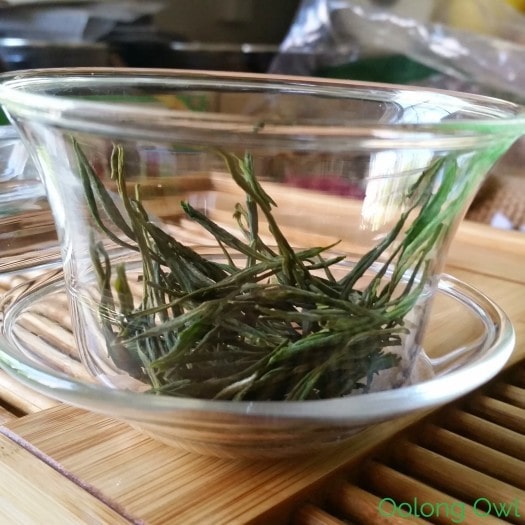 Steeping Instructions
I steeped my Nine Lotus Green in a gaiwan. I used 175F water and started at 30 second infusions, building up time as I went.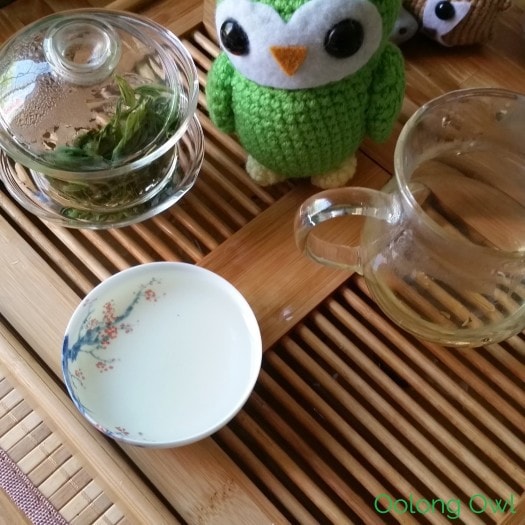 Tasting of Mandala Tea's Nine Lotus Green Tea
Mandala Tea's Nine Lotus Green Tea  steeps up almost clear, with a dab of yellow tint. The smell of the steeped tea is sweet, creamy and grassy.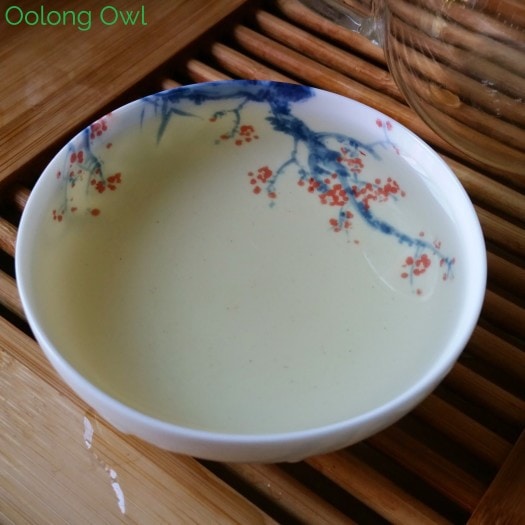 First Infusion: Nine Lotus Green tea sips in thick and smooth in texture yet clean and crisp in taste. The green leaves a creamy mouth feel but the flavor is sweet and delicate. The notes I'm picking up here is lightly citrus, almost ripe bosc pear and sweet grass.
Second and Third Infusion: Nine Lotus Green tea is now stronger flavor but still delicate. I am now getting sweet  lemongrass notes and crisp pear over the creamy texture.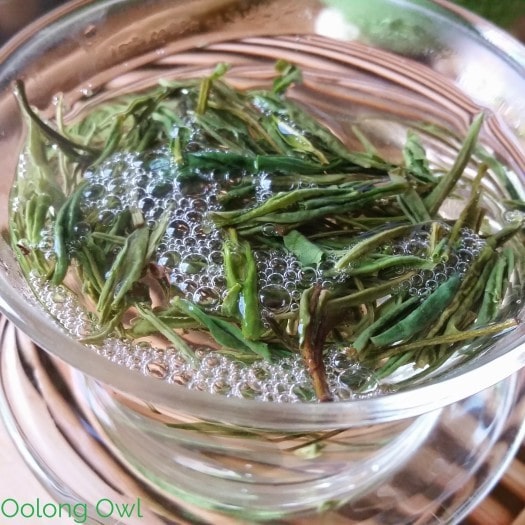 Fourth, Fifth and Sixth Infusion: Nine Lotus green started to wane, getting lighter in taste. For these final infusions the tea is milky with a hint of lemongrass. The fruity notes shifted to what I think is kiwi without the tang. The finish is now a little dry, 1/10 Astringency, that leaves an after taste of lemon curd stick to my mouth.
The fully expanded Nine Lotus Green Tea leaves look almost pristine!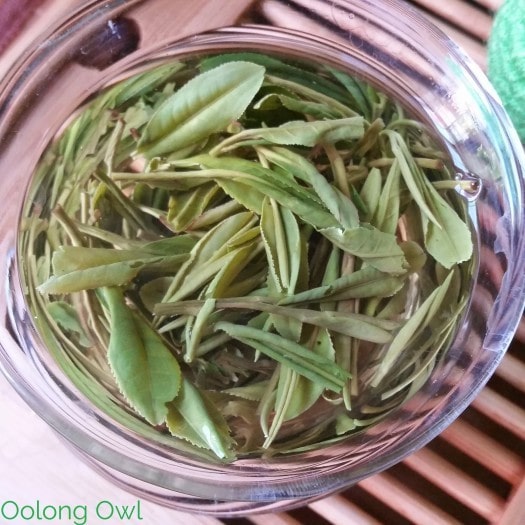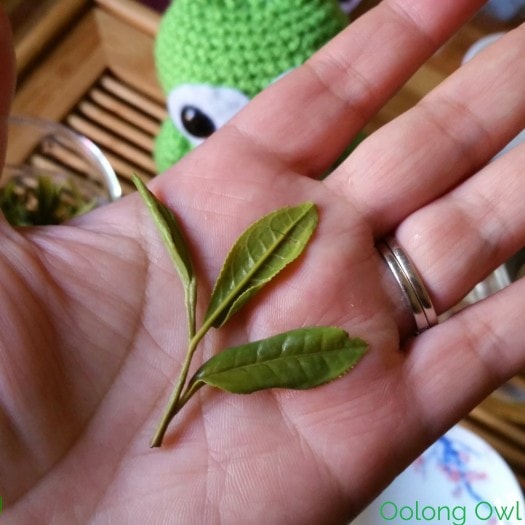 Comments
Mandala Tea's Nine Lotus Green Tea is an easy to drink, clean, smooth and sweet green. It is quite delicate with fruity and lemongrass notes!
I've already served up this green to guests who greatly enjoyed it – down to every gaiwan drop! I found Nine Lotus Green an impressive tea to steep as the leaves delicately open up into perfection. SWOON! It looks fantastic steeped in glass and I'm going to have a ball when I steep Nine Lotus Green tea in my glass tea tumblers!
Be sure to check out Mandala Tea's Nine Lotus Green Tea, especially if you love delicate, fruity green teas! Even though I've been more of a darker tea drinker these days, I don't think my 1oz of Nine Lotus Green is going to last long!
Bonus Photo!