A large tea mug with tentacles? I had to have it!
The cool mug is DAVIDsTea's Nordic mug in Breton Navy Octopus (Spring 2014 design)! Every season they come out with new designs and colours for their Nordic Mug. Let's take a closer look at this tea mug.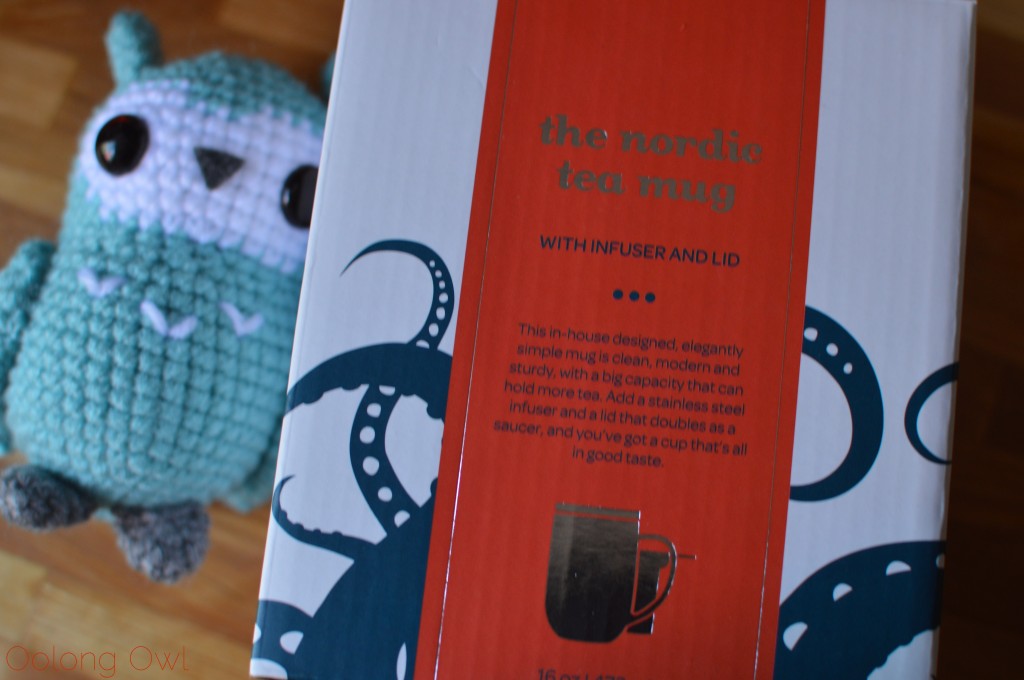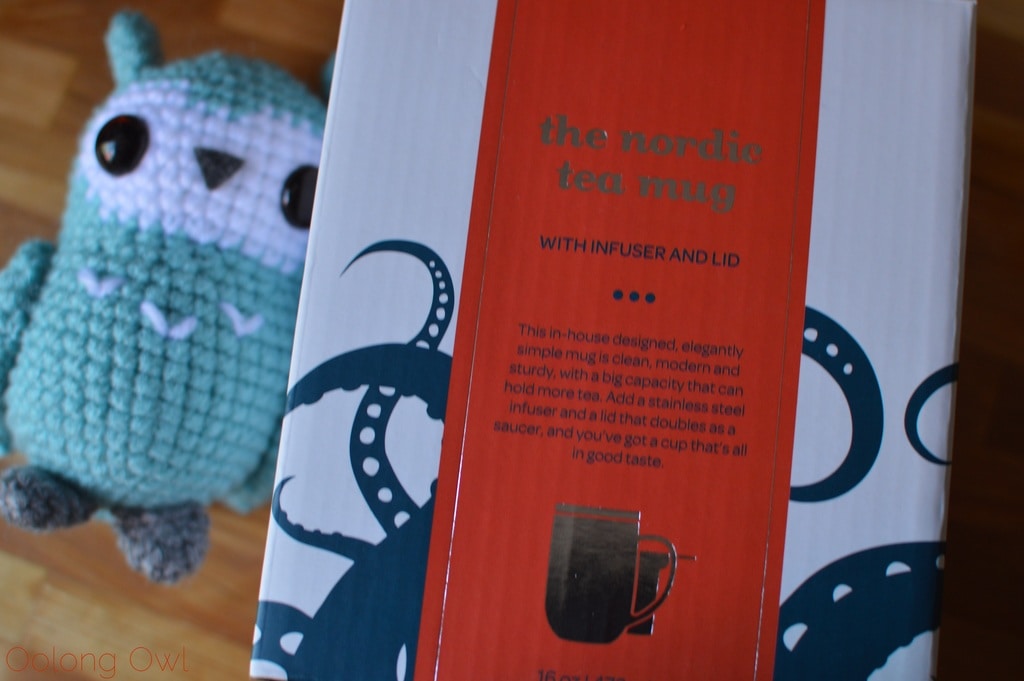 I ordered my mug online, so it was shipping from Eastern Canada and made it all the way to California in perfect condition.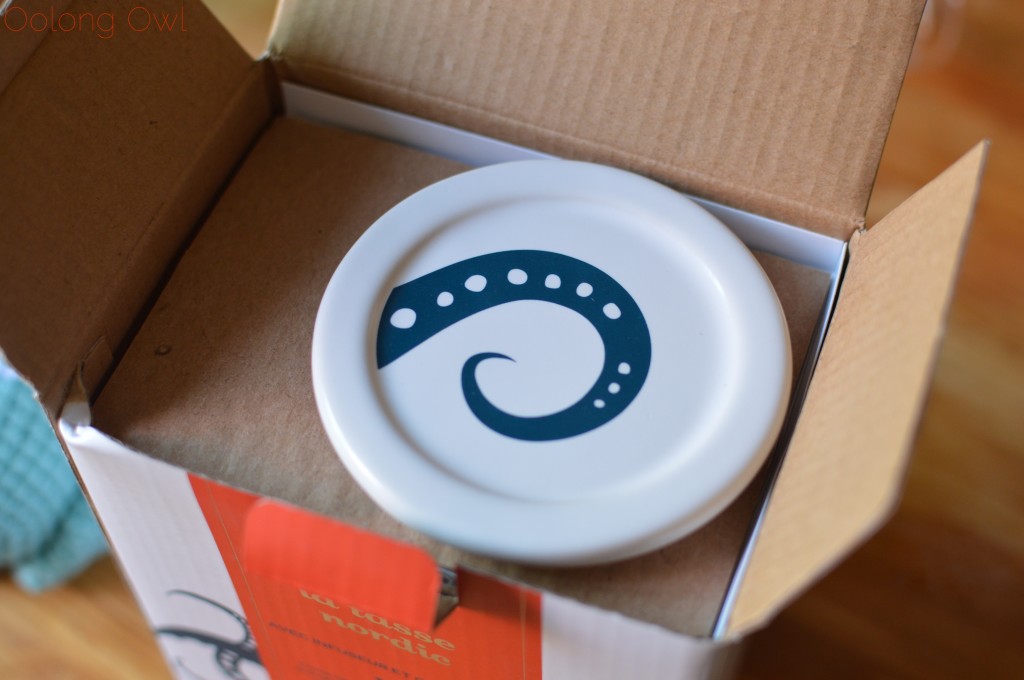 The Breton Navy Octopus Nordic Mug!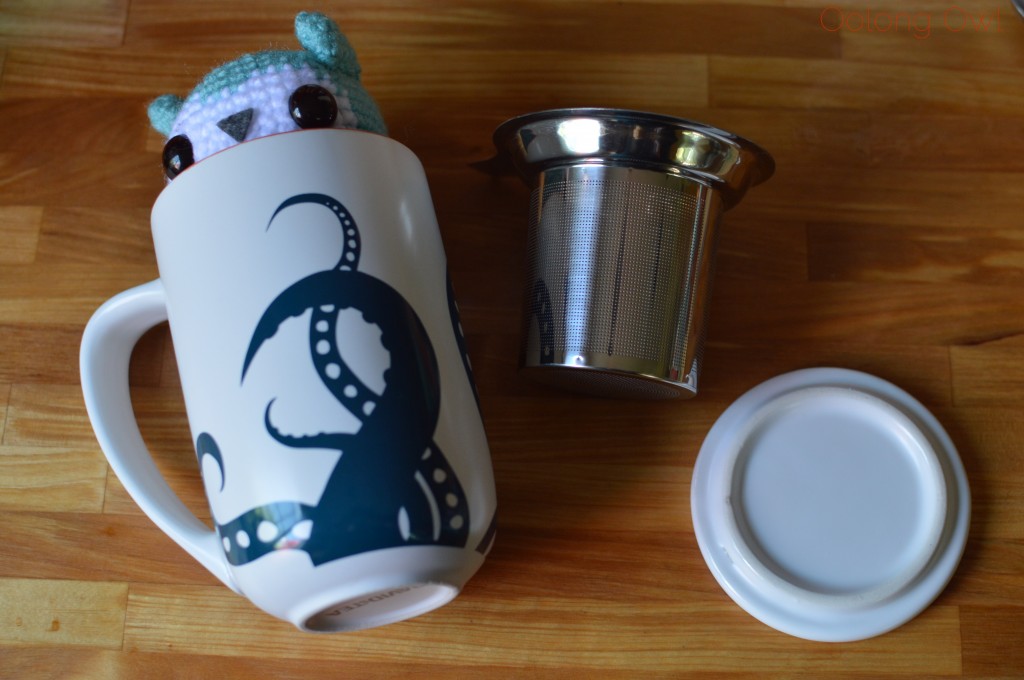 The Nordic Mug is a big 16oz/463ml or 2 cups of tea compared to DAVIDsTea's which is a 12oz/ 355ml tea mug. All the DAVIDsTea tea mugs come with their Perfect Tea Infuser, which is a high quality, large, fine hole tea strainer. The tea infuser for my Nordic Mug is a bit wider than the regular Perfect Tea Infuser, most likely to account for the large mug size. The tea infuser here is similar in size to the one that comes with the Bubble Tea Pot.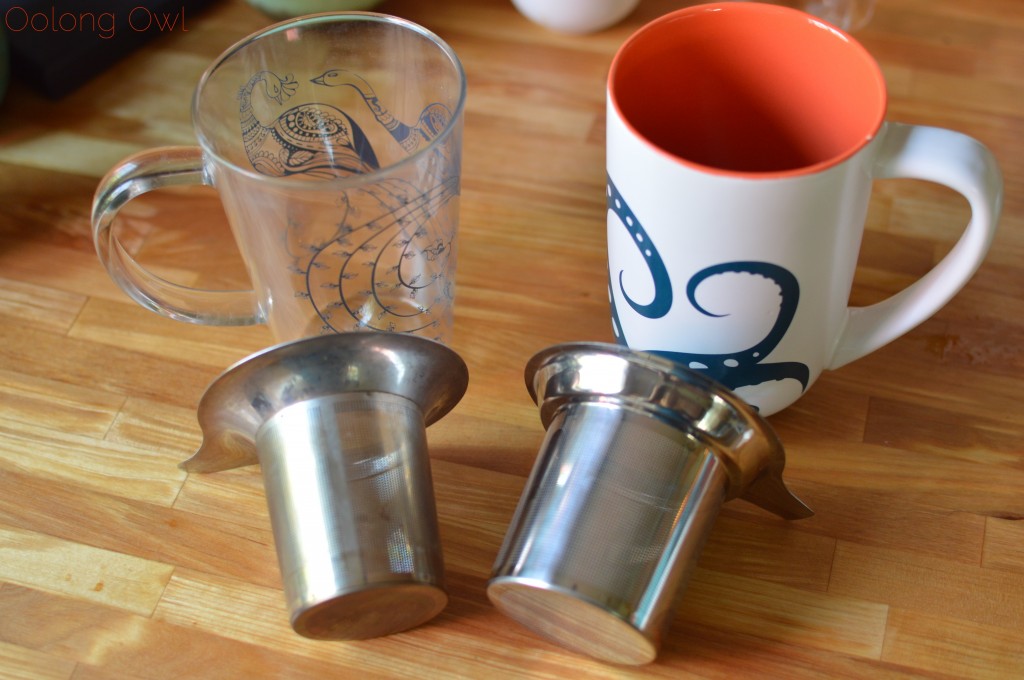 I found this mug taller than I thought it was going to be, measuring at just over 5″ tall. The handle is quite large with lots of room to hold onto your mug. The thickness of the mug is easy to drink from, while retaining heat well.
For my Nordic Mug in particular, I love the print of Breton Navy Octopus. Both sides of the mug are different and the orange glaze is an attractive contrast to the blue. The lid with a single tentacle is super cute! It is good practice to cover your tea while steeping to keep the water temperature, so I love how there is a lid included with the Nordic Mug. The lid also doubles to hold the tea strainer!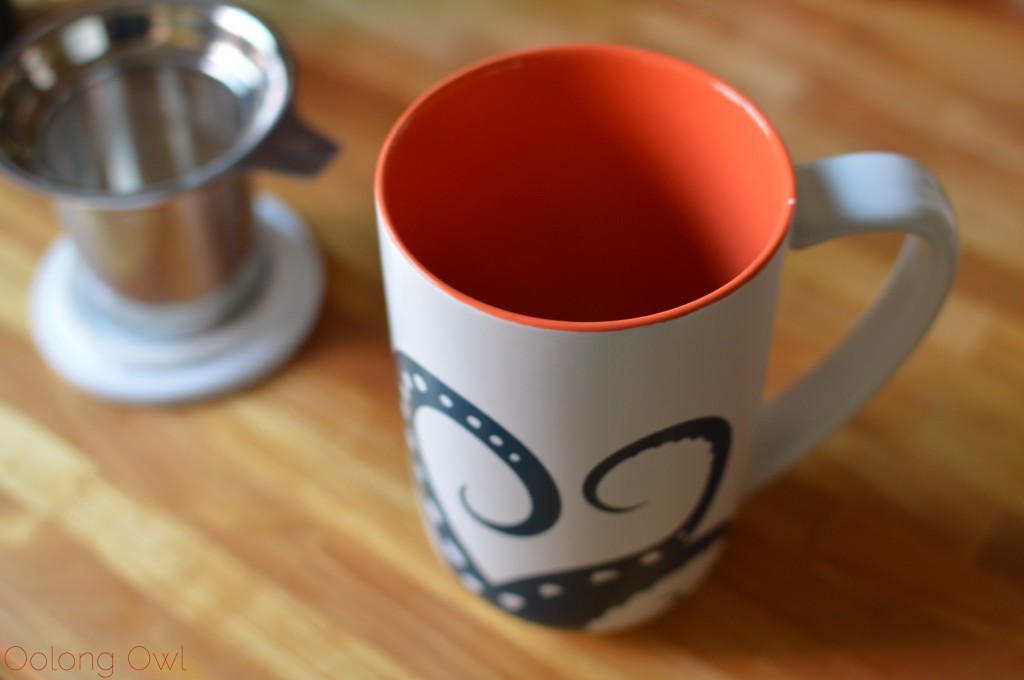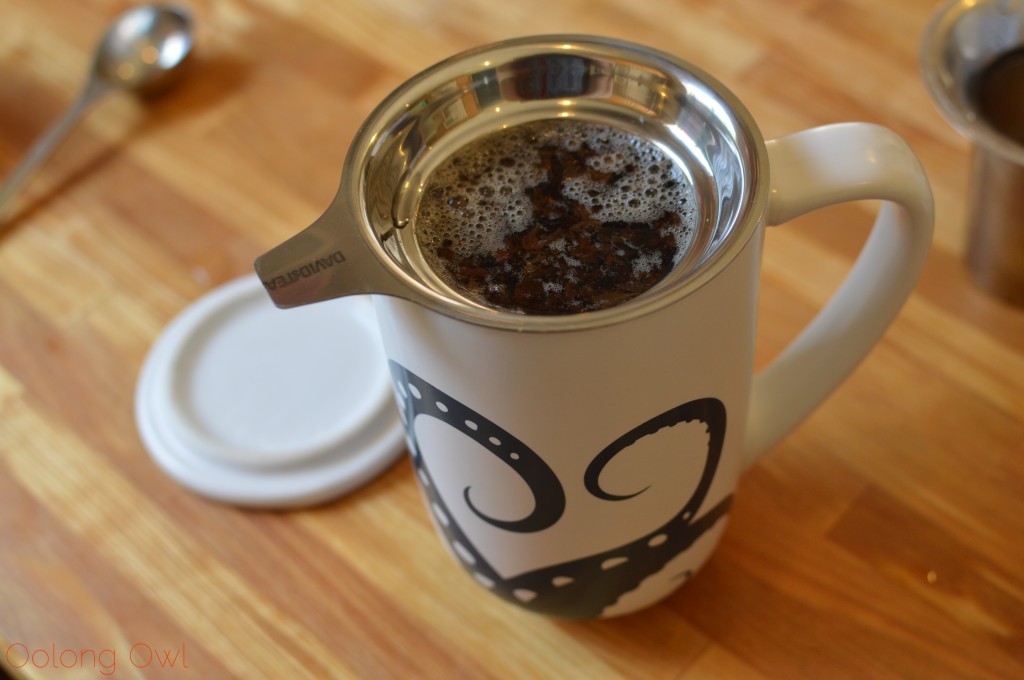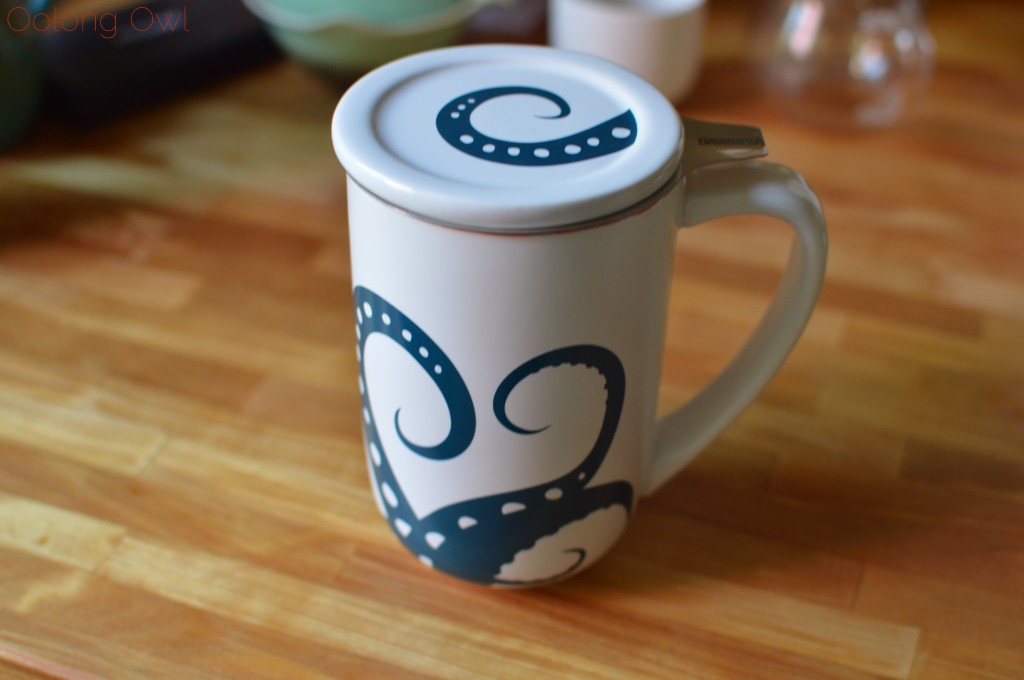 My only complaint with the DAVIDsTea Nordic Mug, as well as their other tea mugs is I wish I could BUY JUST THE TEA MUG! I have 3 Perfect Tea Infusers now. I can probably accept one more Perfect Tea Infuser with a DAVIDsTea tea mug for a set of 4, but that is it! I do not need that many tea strainers!
Overall, DAVIDsTea's Nordic Mug is the mug for someone looking for some serious, big tea cup tea drinking! The DAVIDsTea designs are seasonal, so if you see a tea mug design you love, buy it before it is gone!