I was at the 2015 Los Angeles International Tea Festival on Saturday, December 5th! Like previous years, the festival was held at the Japanese American National Museum. Unlike previous years, the tea festival was held in December. Last year's 2014 Los Angeles International Tea Festival was held in August in the blistering heat. Having a tea festival in the LA "winter" was a better call as last year it was a lot of sugary iced tea samples.
If you are curious of my visit for the previous years – 2013 Los Angeles International Tea Festival | 2014 Los Angeles International Tea Festival
This year the Los Angeles International Tea Festival was bigger with 22 vendors. There was a lot of matcha like last year, but not as saturated since there was more vendors.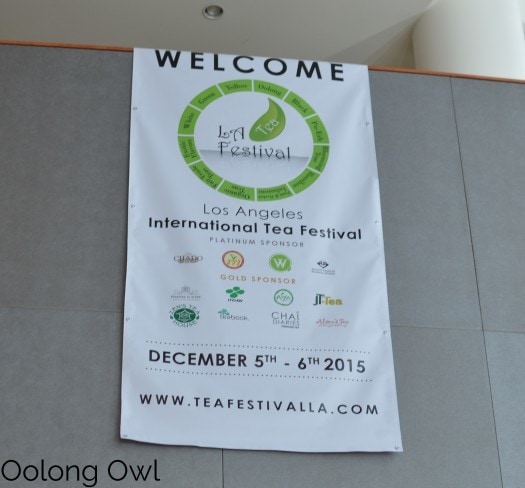 Highlights of the Los Angeles International Tea Festival
The festival was broken into two parts – outdoor tea sellers and tea sellers inside the museum. I started outside, working my way to the museum.
Tea Gallerie, a San Diego seller, had a booth again. They have some really fun flavored teas, including a Scottish Caramel Pu'er. The highlight this year was their fruity herbals – the peach one was quite good and peachy.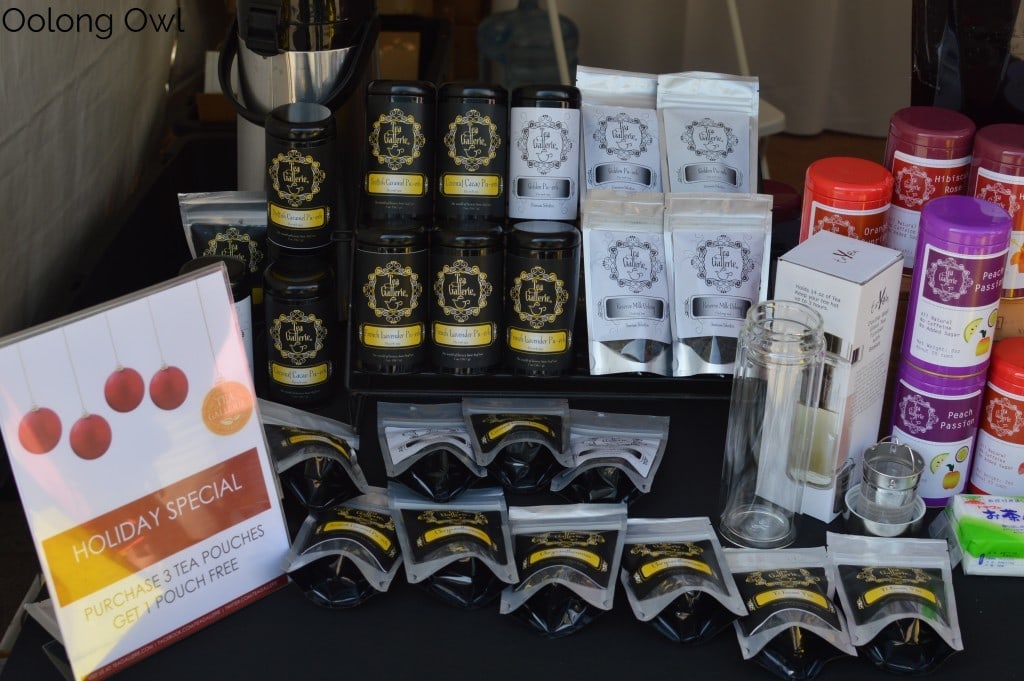 Rosali Tea was a new vendor here that had 6 teas. Their assam and milk oolong were quite good. Looking on their site they appear to be a subscription monthly tea box curated on a quiz that you complete. Their packaging was very lovely!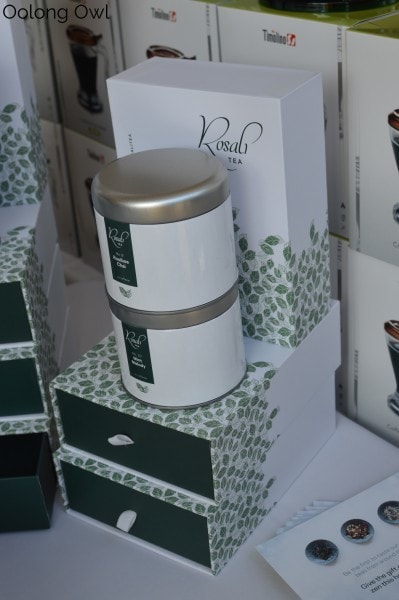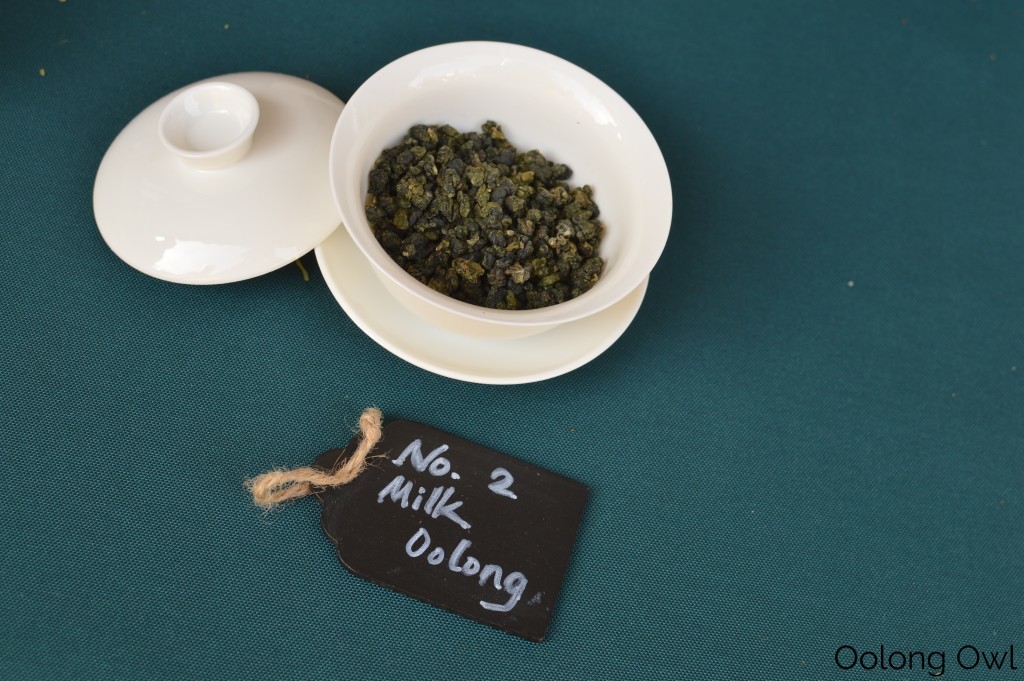 Chado Tea Room always has a big presence at the Los Angeles International Tea Festival with a big outdoor booth complete with a cubby wall of teas and tea pots, chairs, and great looking teas. The audience is aimed for flavored tea drinkers so samples on tap were also flavored stuff.
OMG these octopus tea pots! Summoning Amanda @ My Thoughts Are Like Butterflies!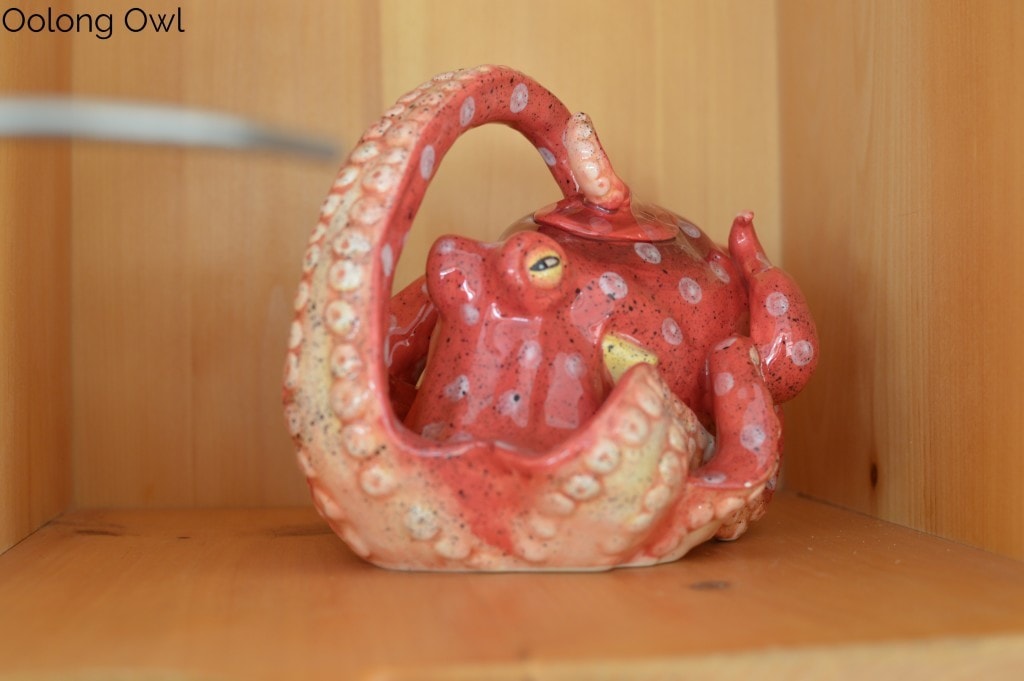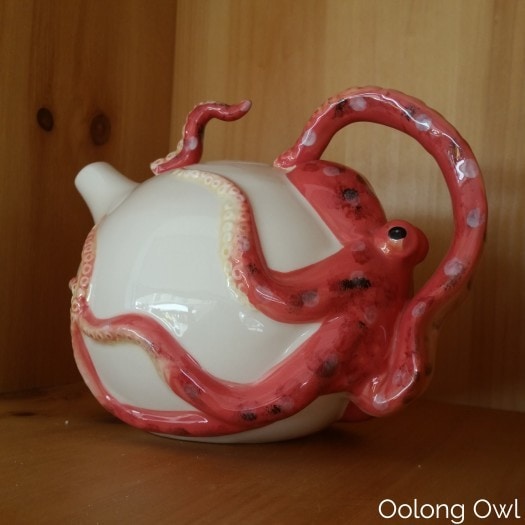 I love this box set, so cute!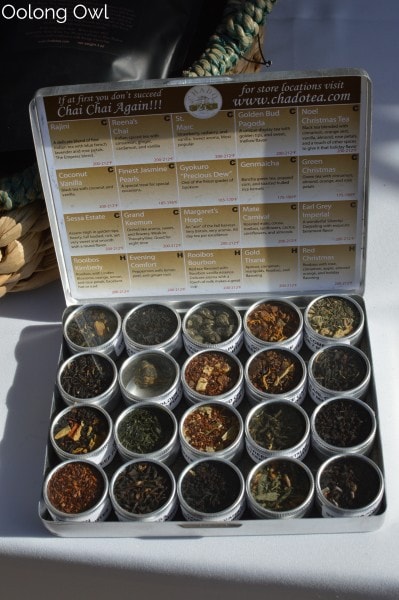 There was a tea book seller next. I bought a book, but also saw this. Ouch, $150.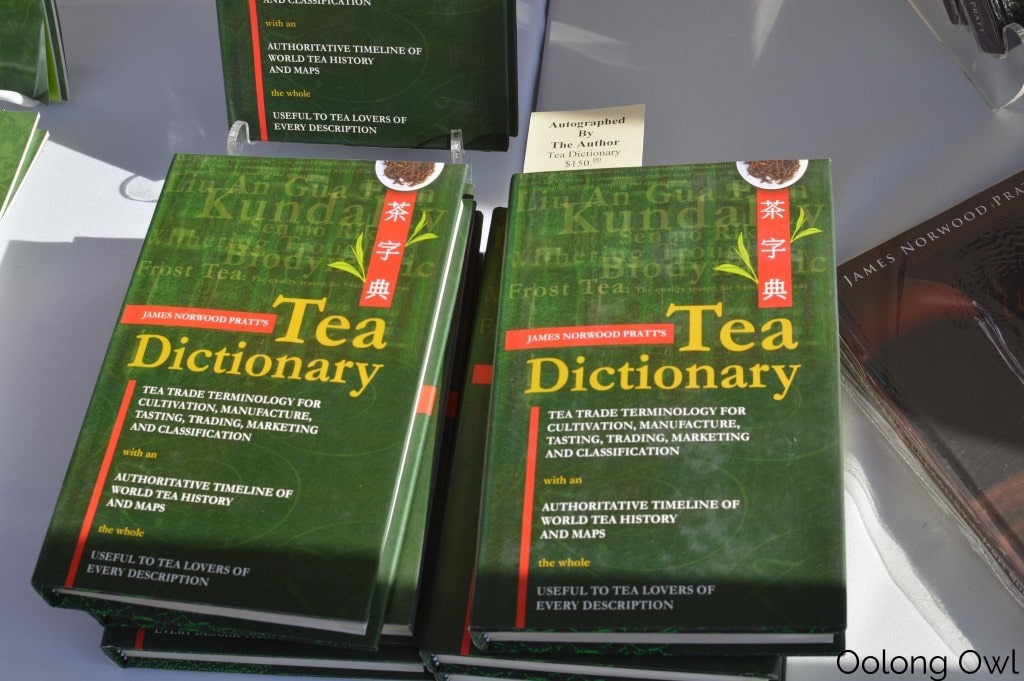 I was then also introduced to the International Tea Sippers Society, which is a brand new site that gives members access to tea articles, tea events, and more. I wish I took pictures, I think I just really wanted to get out of the sun at this point and the rest of the tea booths were inside the museum.
Next up, and the probably main reason I go to the Los Angeles International Tea Festival as previous years have been so much win – Bana Tea Company. The pu-head I am I cannot resist excellent pu'er and samples. Bana Tea was right at the entrance into the museum, so I didn't have to go far! I discovered trying pu'er samples and getting thrashed by tea drunk feels is a great way to upsell me, not that I minded. This year I was not with Tea-Hating Husband, so I more or less camped at this booth, had 30 minutes to limp around to take pictures of the rest of the festival until I had tea classes to go to. Whoops. I had a couple tea readers say hi while I was at this tea booth, which was cool.
DROOOL MODE ACTIVATED
This pu'er – so expensive but so good! 2015 Red Label Iron Discus Sheng.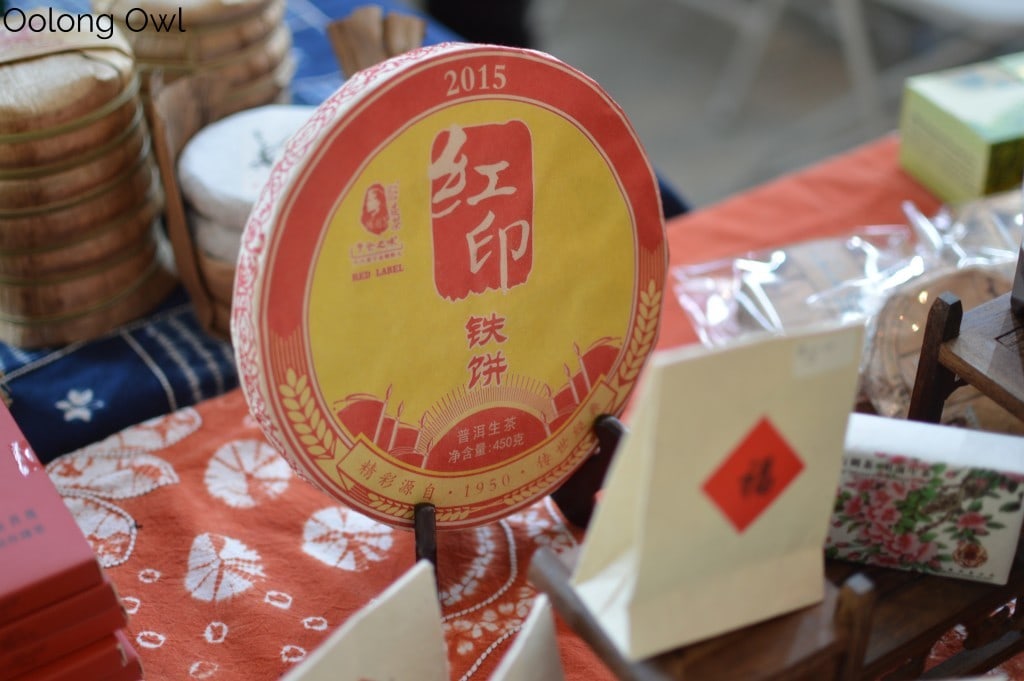 My favorite photo I took of the entire Tea Festival, a beautiful tong opened to a pretty labelled cake.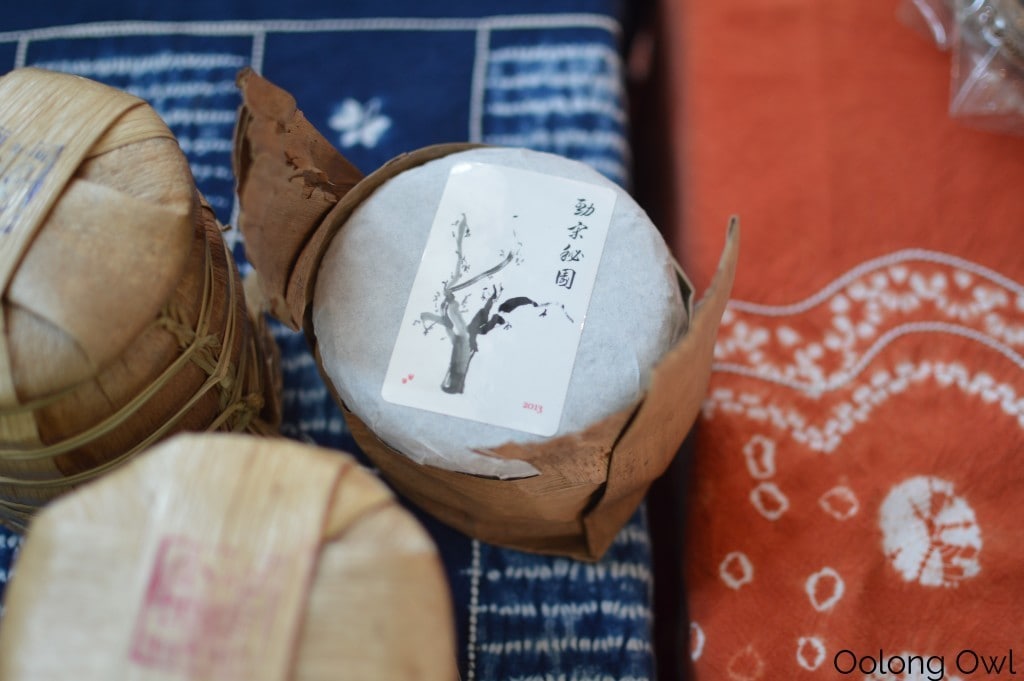 Tea Owl snuggling in the pu'er stash! He was happy that later I bought a pile of stuff he got to snuggle with in the bag.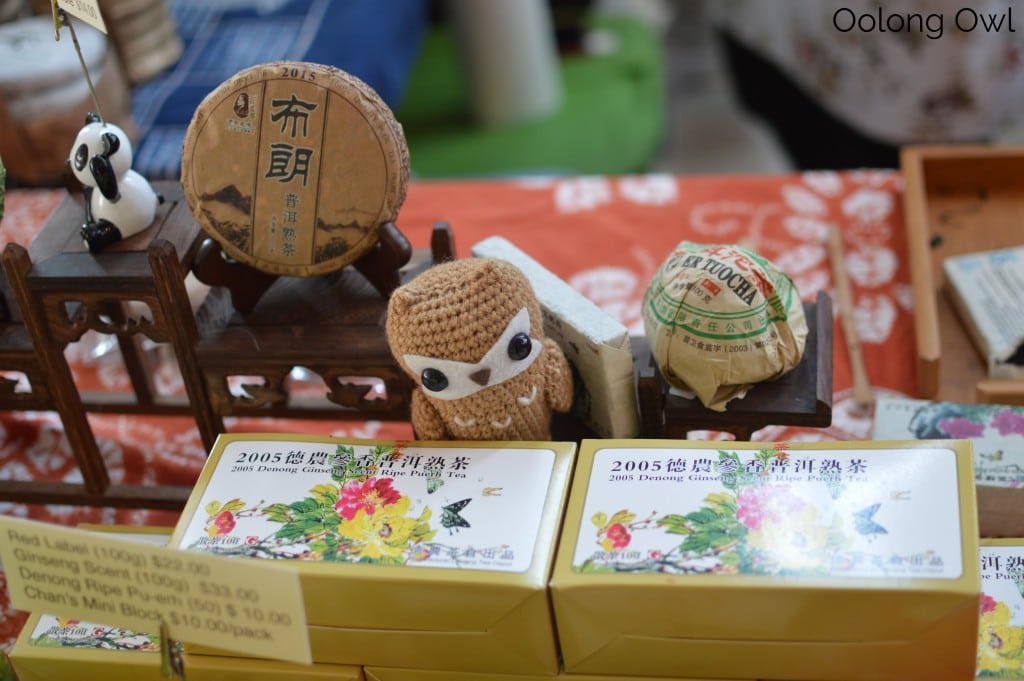 I was tempted to drink the waste bowl again.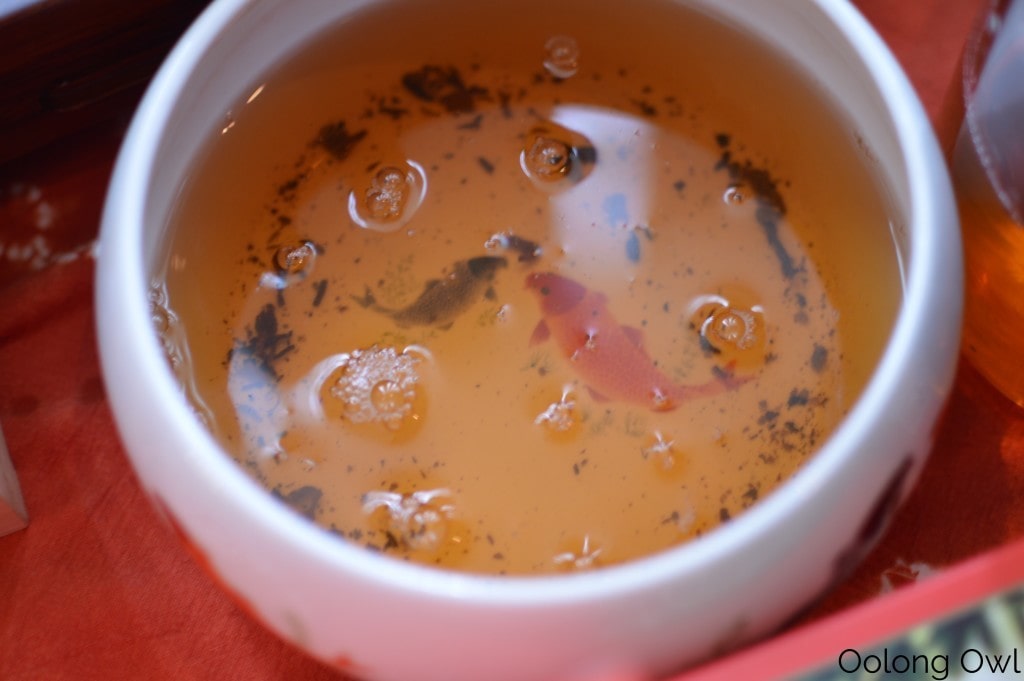 Teasopia was another new vendor which sold soaps, including tea scented ones, in really cute shapes such as pies, cupcakes, and sheet cakes!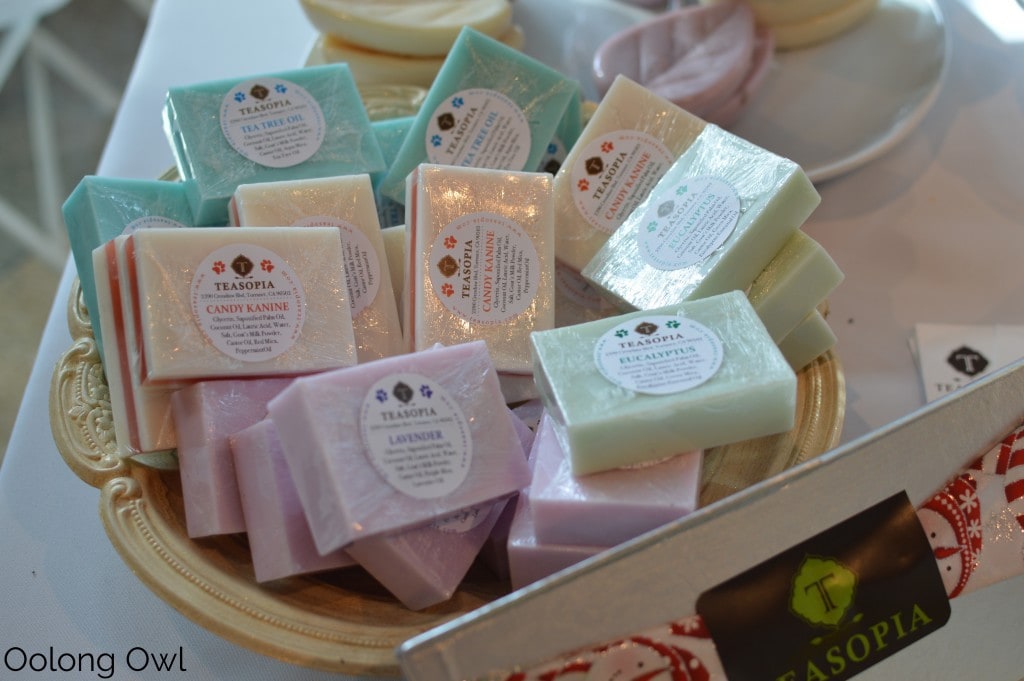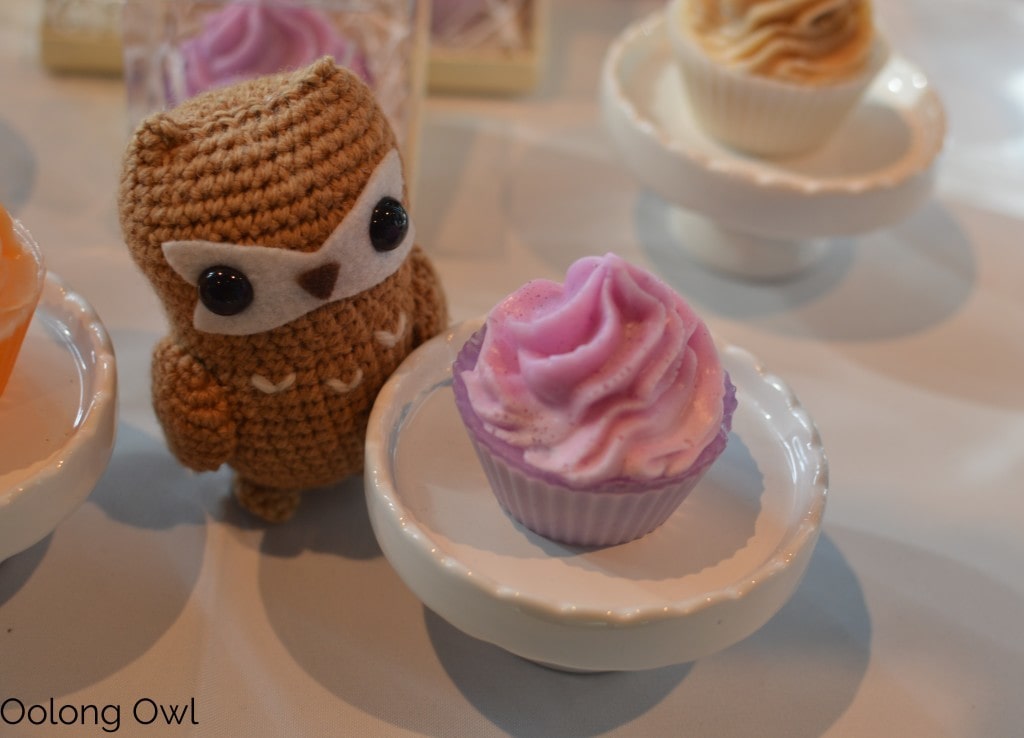 Teabook – I've seen other fellow Tea Bloggers with these guys. Teabook is a new monthly tea subscription thing in which you get a tumbler for your first month, then they send you teas every month. The teas are loose, but packaged in western brewing (in the thermos) serving sizes. It looks like a cool tea sub if you are new to tea.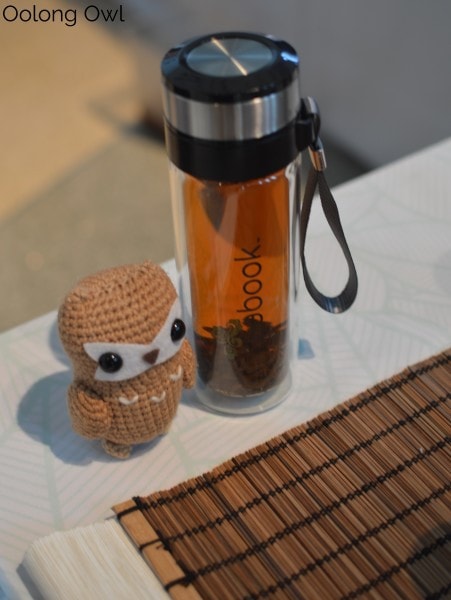 JT & Tea – Alright tea friends, this is everyone's favorite tea pictures. I hope you are all ready for these tea ware photos.
Whoa, hello pretty yixing pot!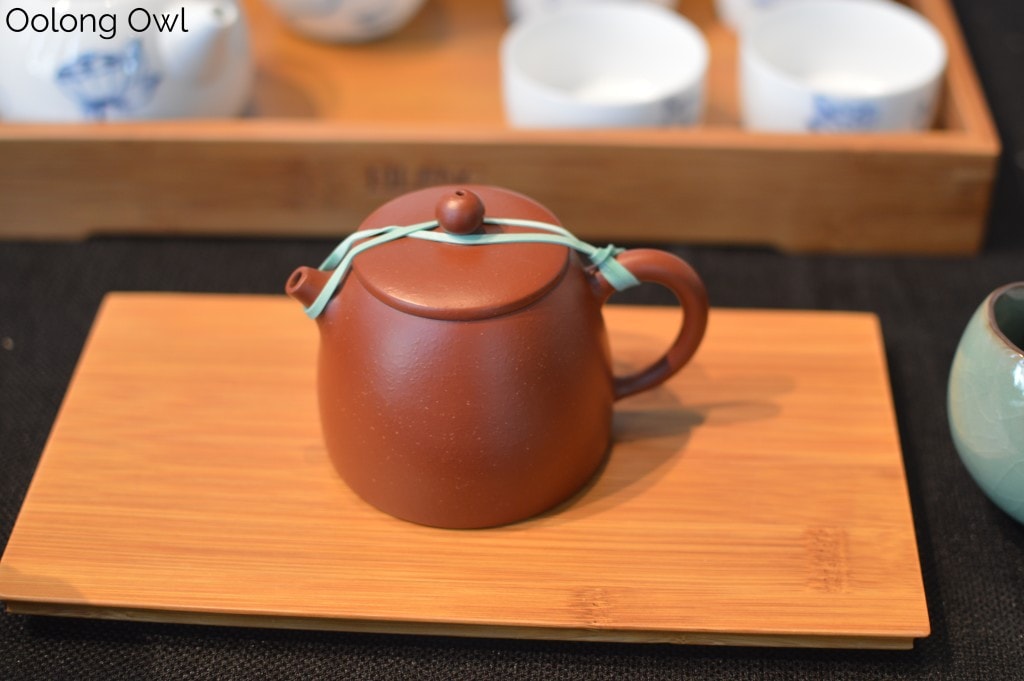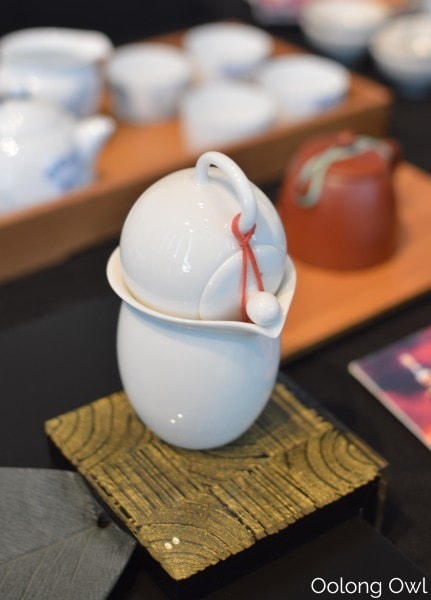 This is a travel gaiwan set. The gaiwan is actually there inside the pitcher! So cute and such a pretty design.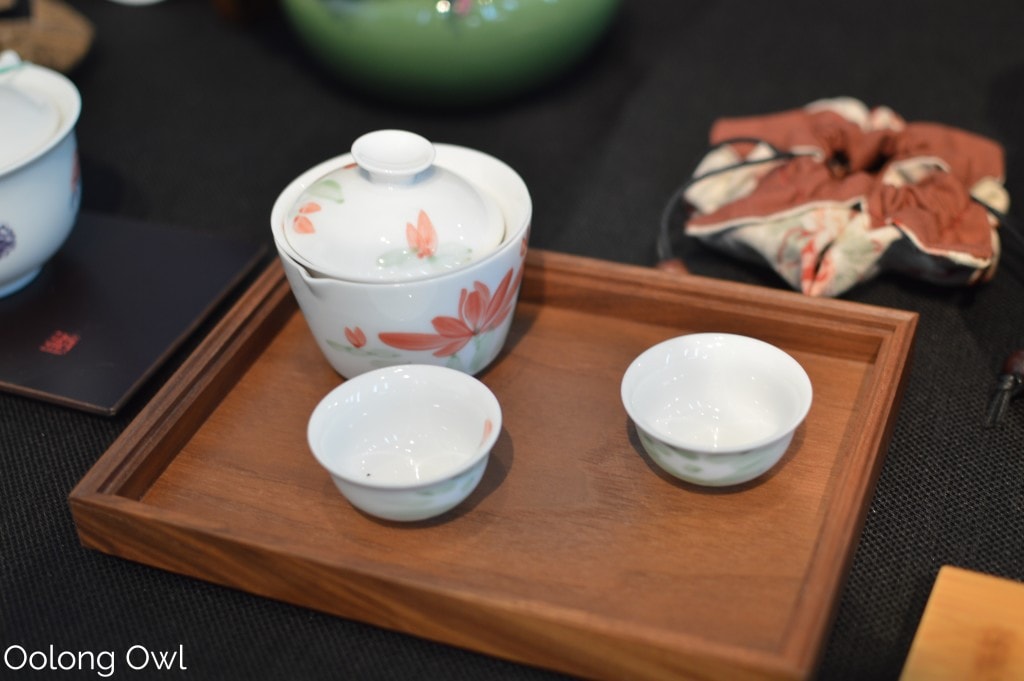 A cute small white tea pot, like my ruyao one that looks like a Lin's pot.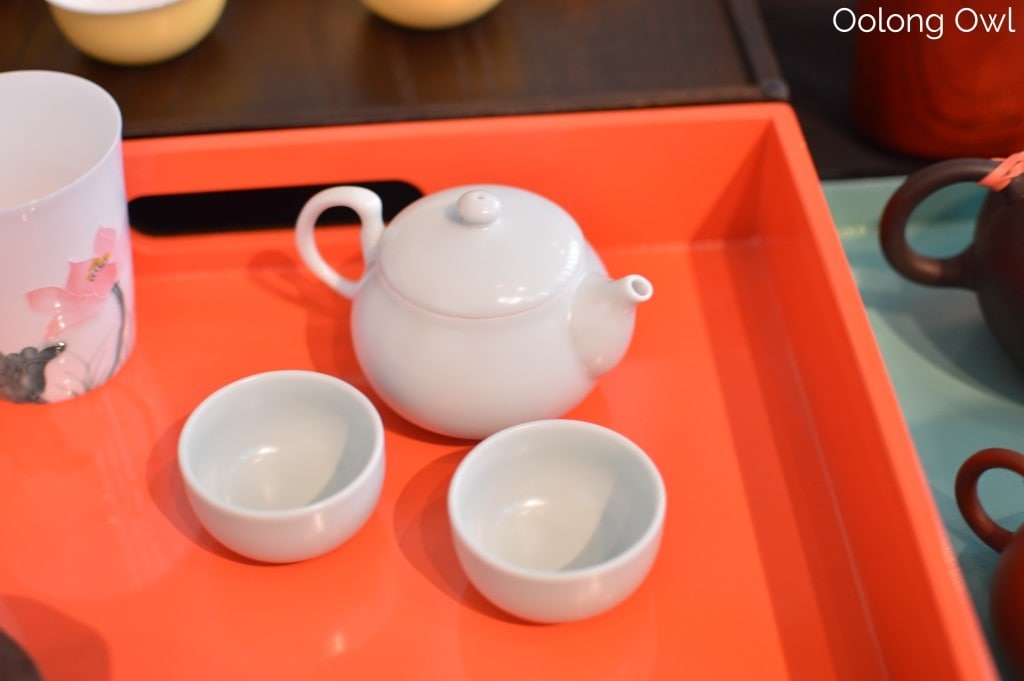 OMG IT'S A KITTY GAIWAN SET!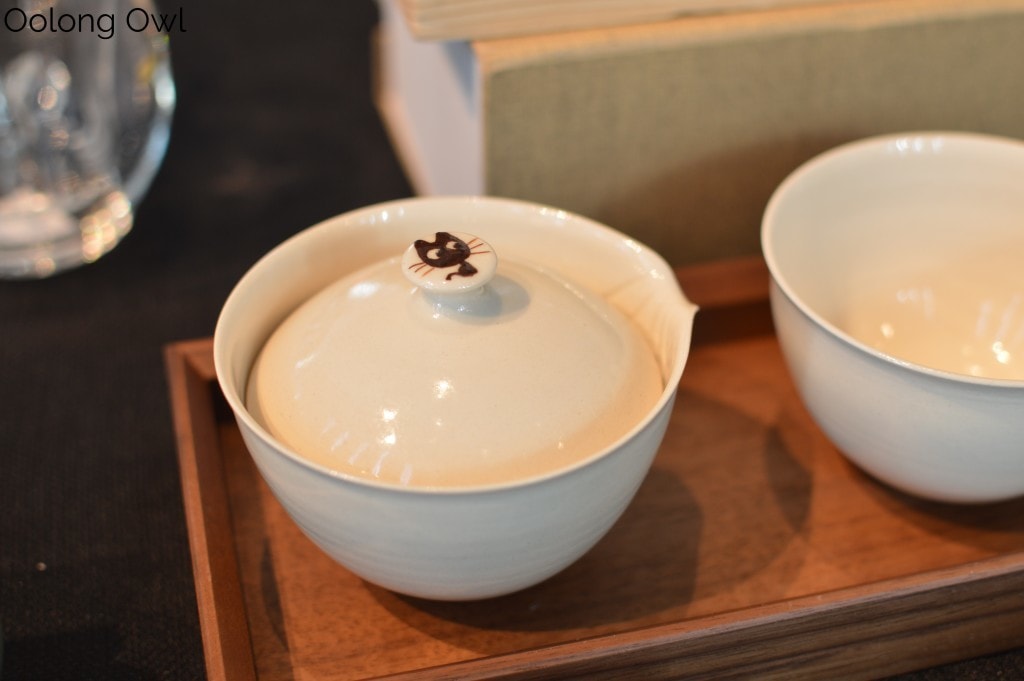 Arggg, if that was an owl instead of a kitty I would of bought that set without even blinking at the price.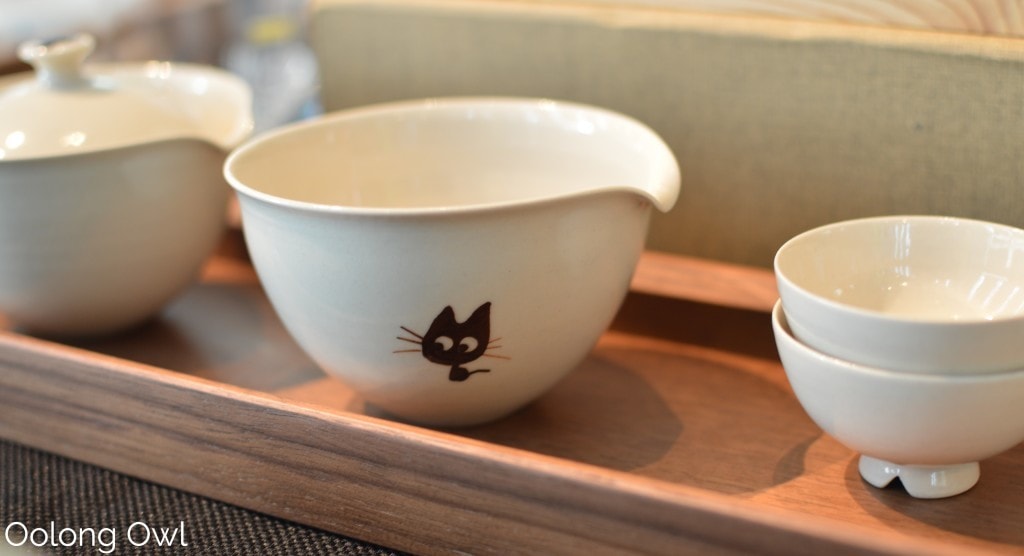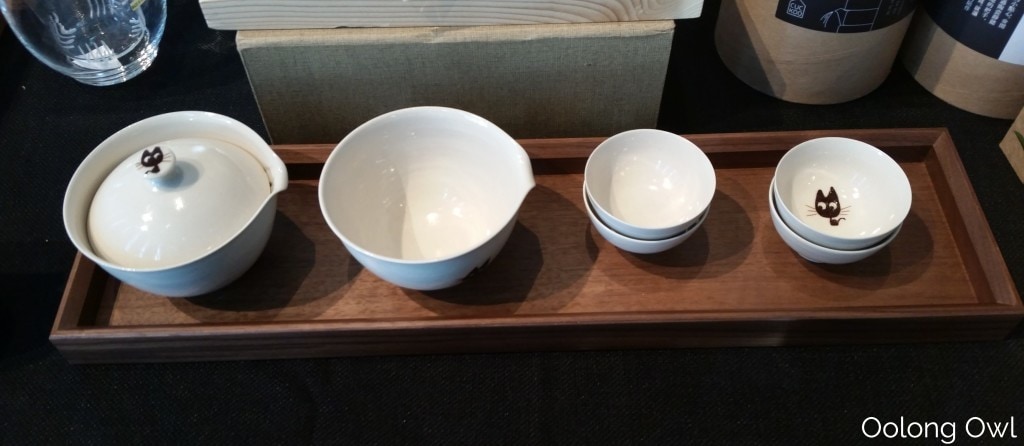 Those cracks, so pretty!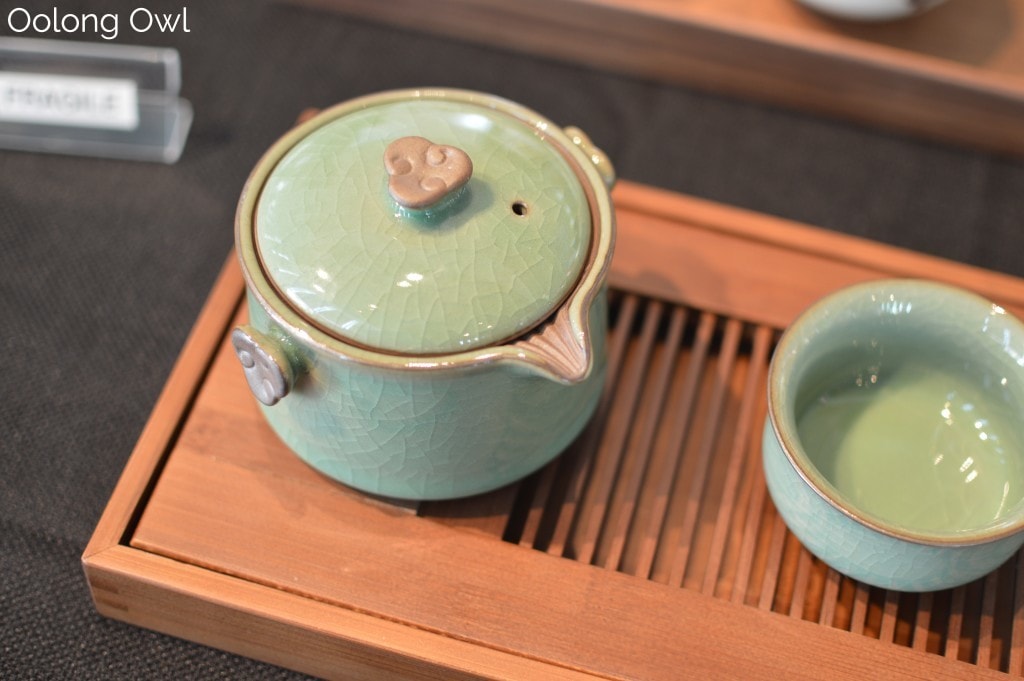 I then did a Tea and Chocolate Tasting class. This class was extra money to go to and it was a neat experience that mostly gave me ideas for making my own desserts. I gotta say though, the matcha they gave us to try was pretty bad matcha, especially after having some good Aiya matcha samples. We tasted assam, matcha and ripe pu'er with different chocolates.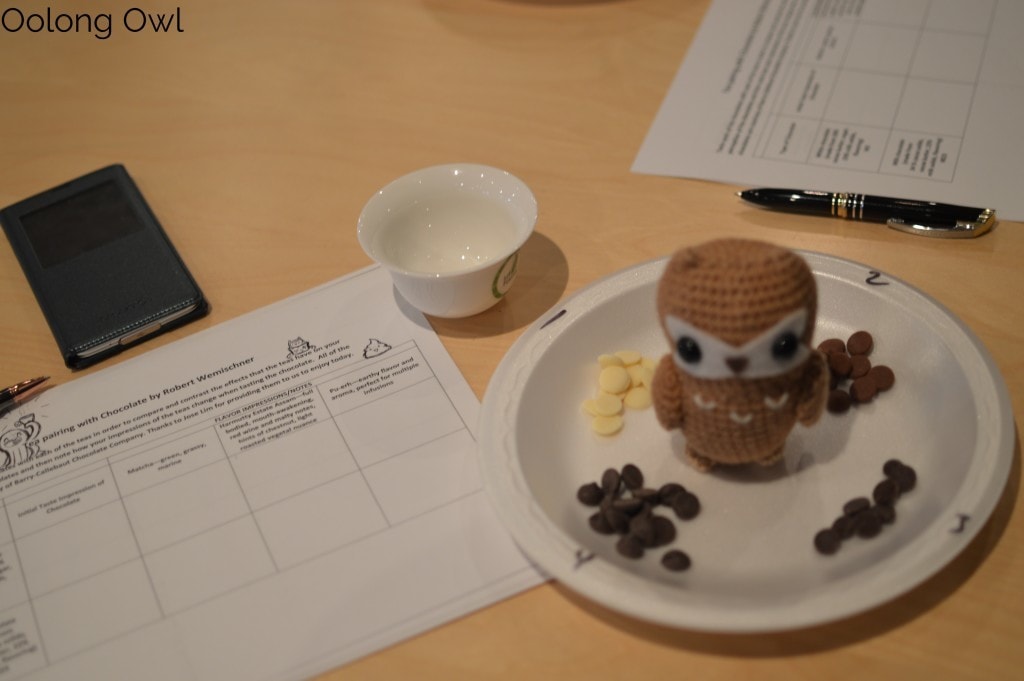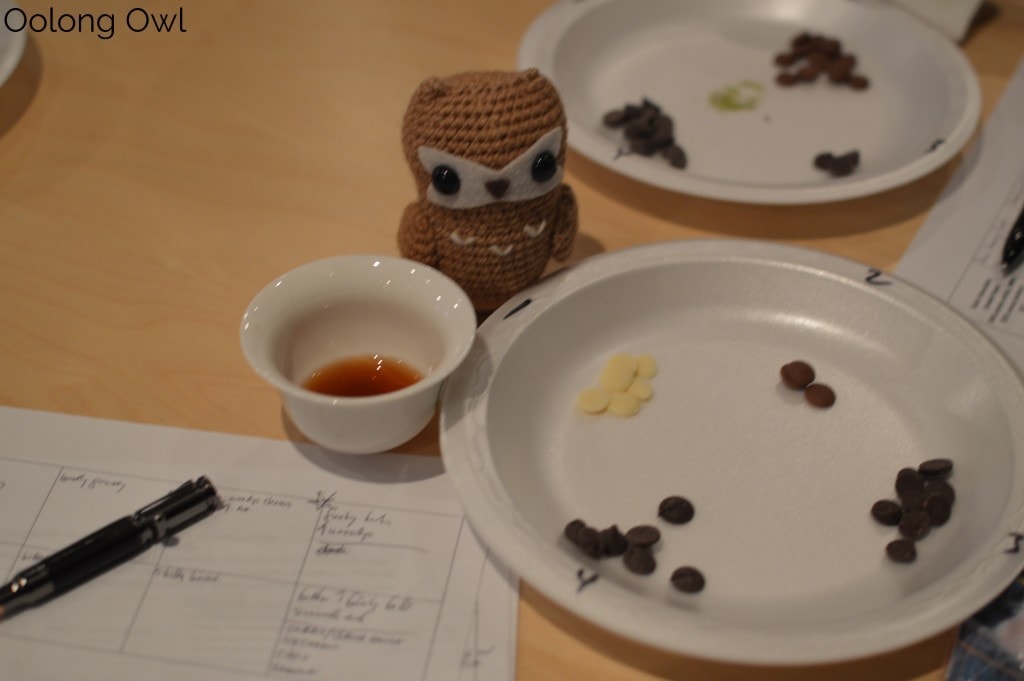 Los Angeles International Tea Festival Haul!
Haul time, let's go!
As with the previous years, I got a bag and a cup. You use the cup to sample all the teas at the festival, which is great as it reduces all the waste of sample cups. I hate when I think about all the plastic cups I used at the World Tea Expo, it is awful.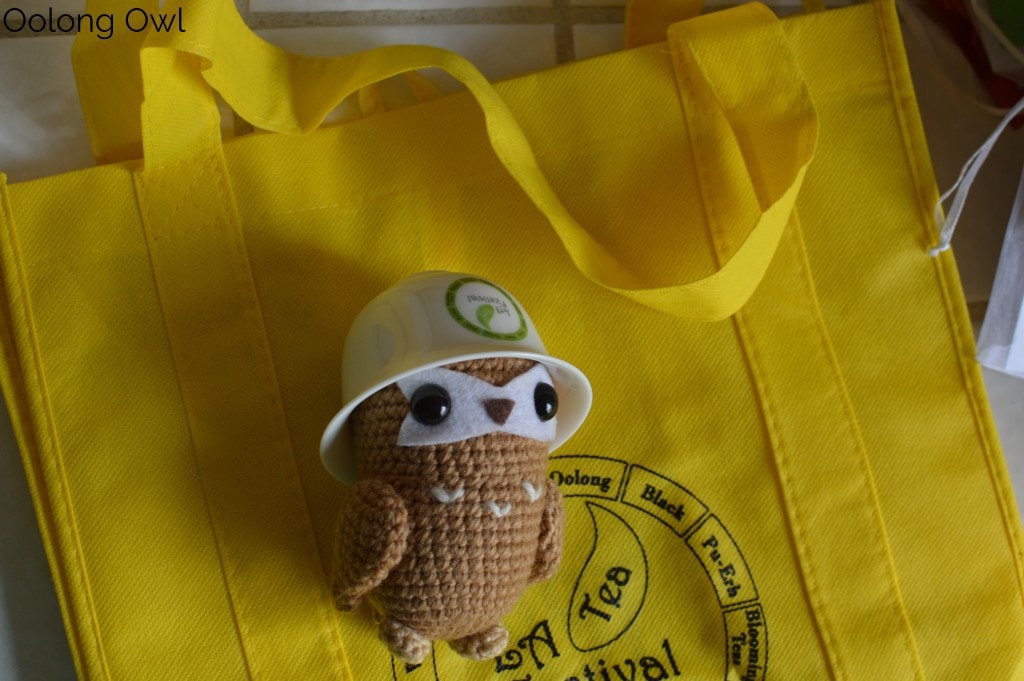 A button from International Tea Sippers Society!
Some freebie samples at Teabook.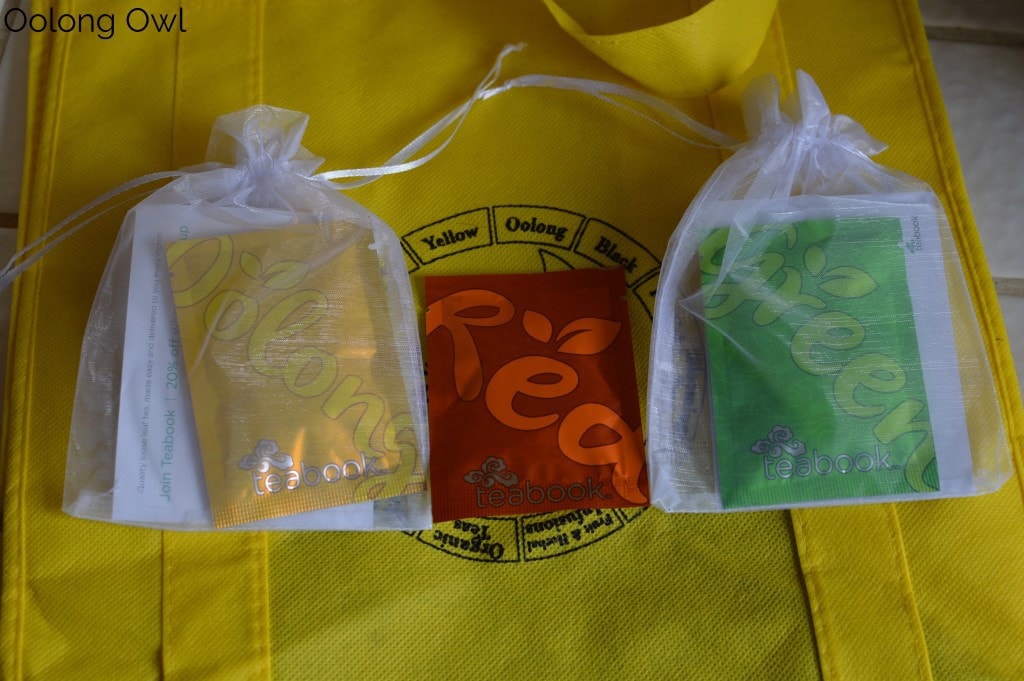 The tea book I purchased. My husband and I always buy cookbooks and a cook book about tea is a must buy! Cooking With Tea by Robert Wemischner and Diana Rosen. (amazon affiliate link)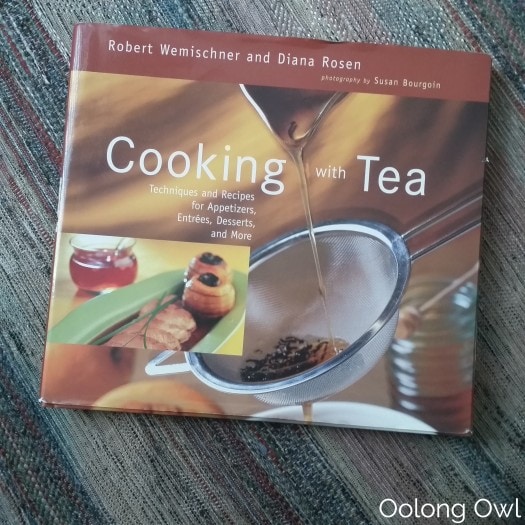 I got it signed as both authors were present, plus Robert Wemischner was the instructor for my Tea and Chocolate class!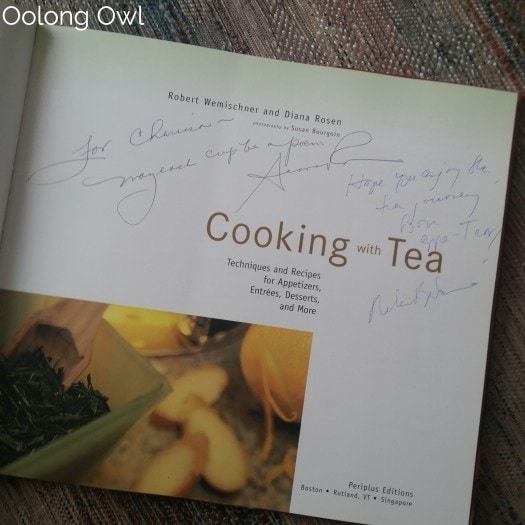 The Bana Tea Company haul… this one is a doozy. I've cut myself off until February when I go to Vancouver.
2013 Da Hong Pao Tea Blocks – I sampled this oolong and it was just the way I like my oolongs – roasty and strong. These chocolate brick shaped teas are so much fun, I just want to take a bite out of it.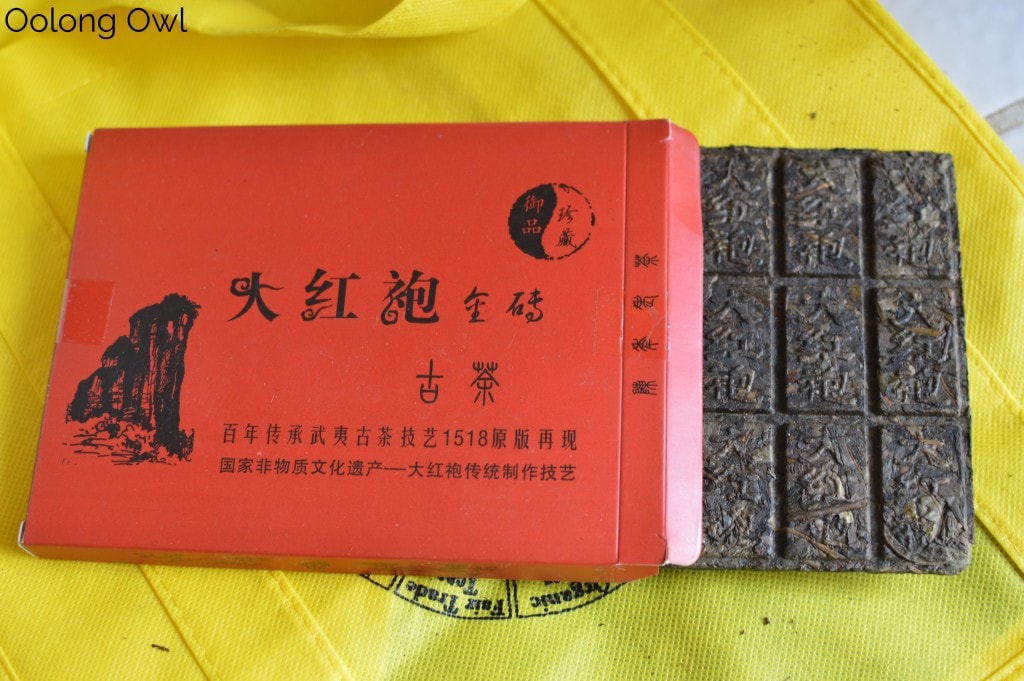 2005 Ginseng Scent Shou Pu'er – I got this one despite the ginseng name. I was reassured that it is more the feel of a cooling sensation, thus why called ginseng. (FYI, I dislike Ginseng Oolong, thus why I was a little hesitant on any tea with ginseng on it). I am in love with Bana Tea's 2004 Denong Shou for it's mega camphor notes and Linda recommended that this 2005 Denong Ginseng Scent ripe one is a good match. Its at this that point when you trust your tea seller and just buy it than miss out.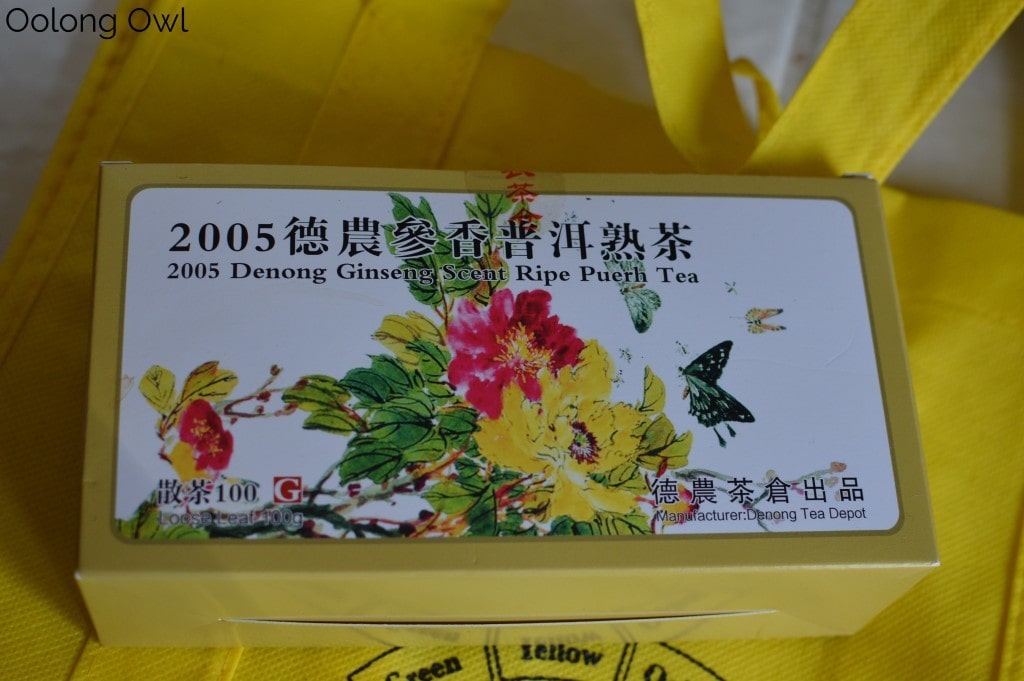 I also purchased some 2015 Bulangs as I cannot say no to cheap priced bulangs – 2015 Bulang Shou and 2015 Bulang Sheng, both spring harvest.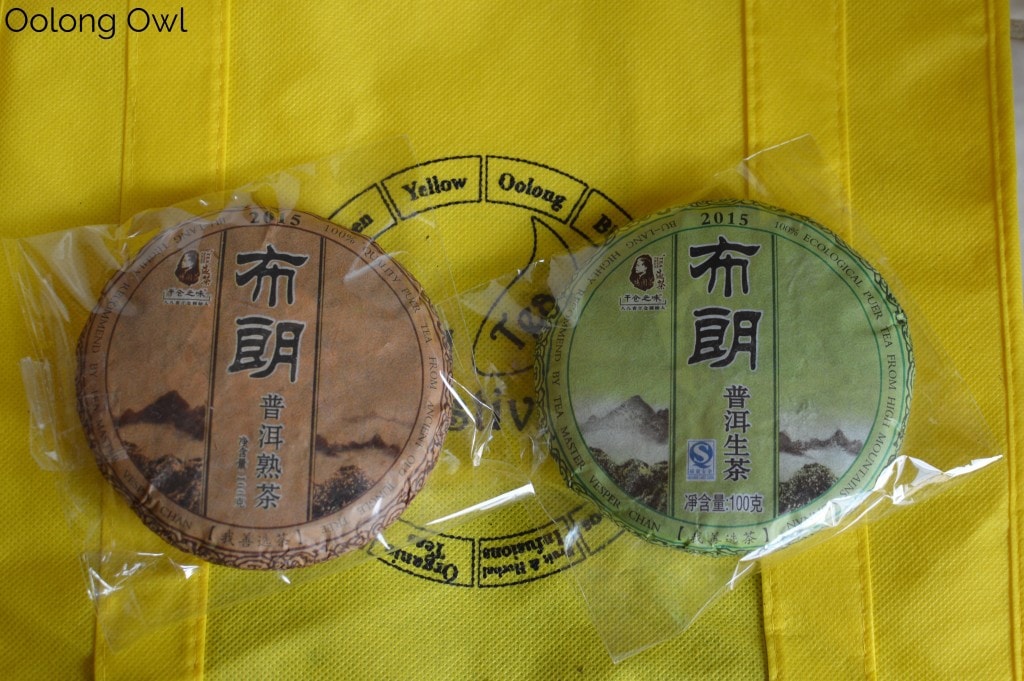 Welcome to the jungle!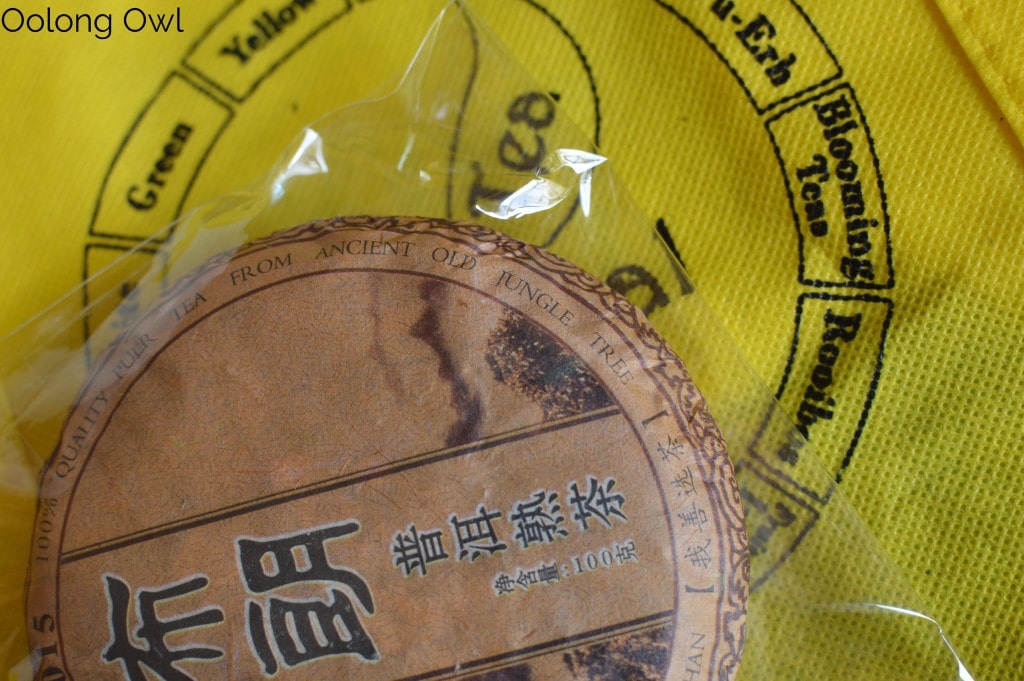 2008 Bana Tea Company Limited Edition Sheng – This raw was also delicious. What tea wasn't tasty?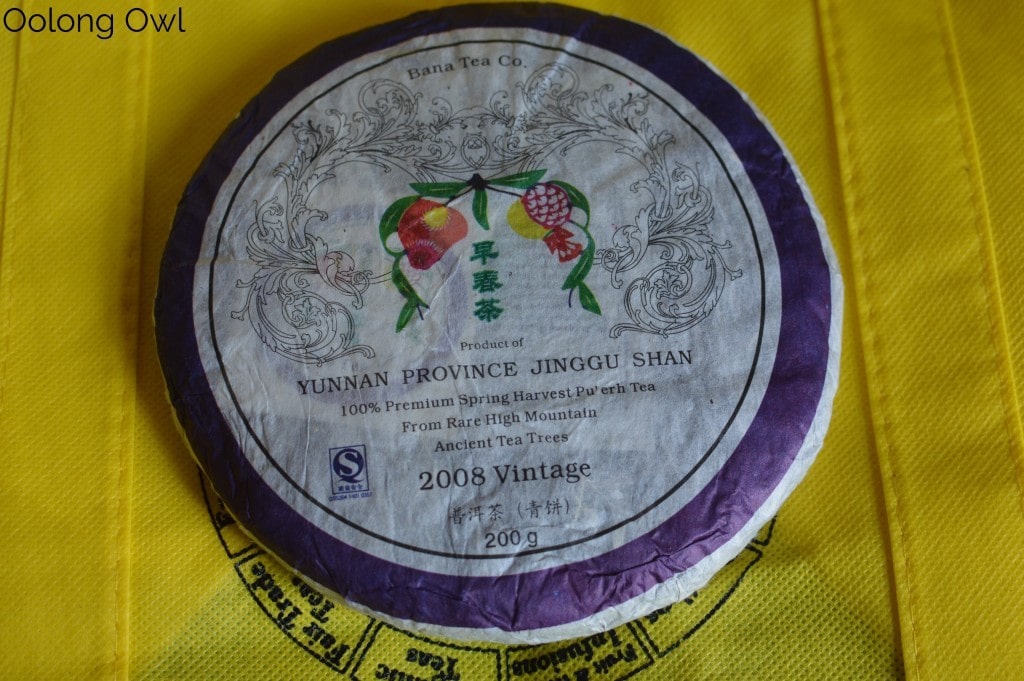 This was it. This pu'er stole my heart and credit card. 2013 Denong Wild Shou. I sampled this one and I was feeling it on the second or third infusion, which means this is the good stuff! I got two! One brick for now and another brick to age.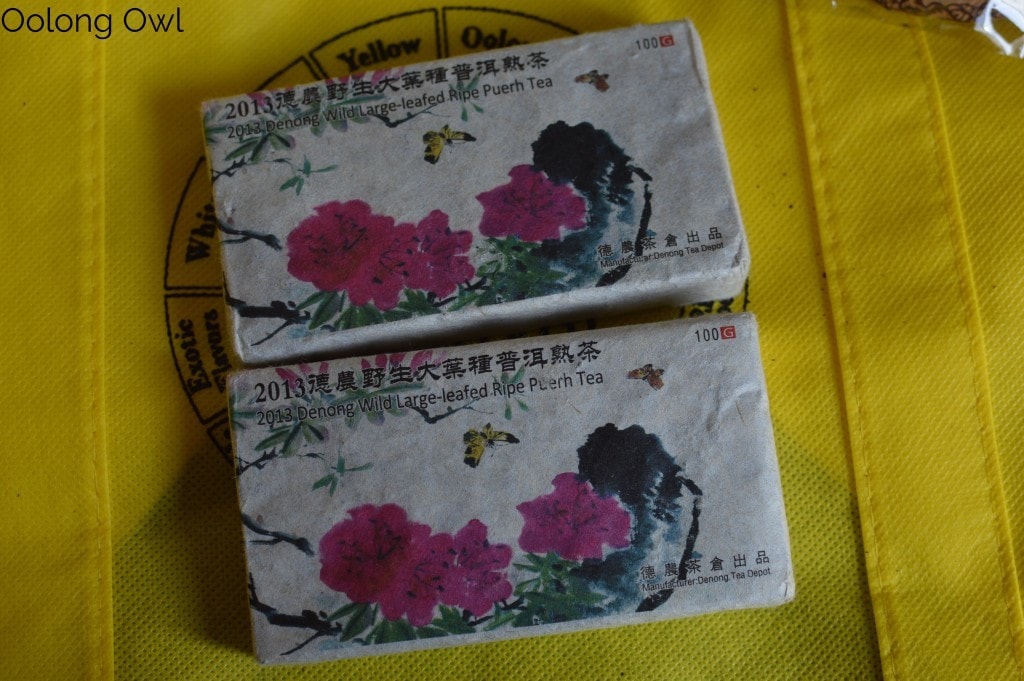 That said, I got into a lot of trouble at the 2015 Los Angeles International Tea Festival! I hope next year the festival continues to grow!