I barely slept last night – it might of been the insane amounts of caffeine I drank the day before, excited nervousness, or just the strangeness of staying at Circus Circus. When people ask me how this year's World Tea Expo has been going, I've been saying it has been really busy for me. I'm struggling to get to each booth and I've noticed sellers have been doing a great effort as I've been at each booth much longer than previous years. Today I had some really unique teas and experiences that made this day one of the most memorable World Tea Expos to date!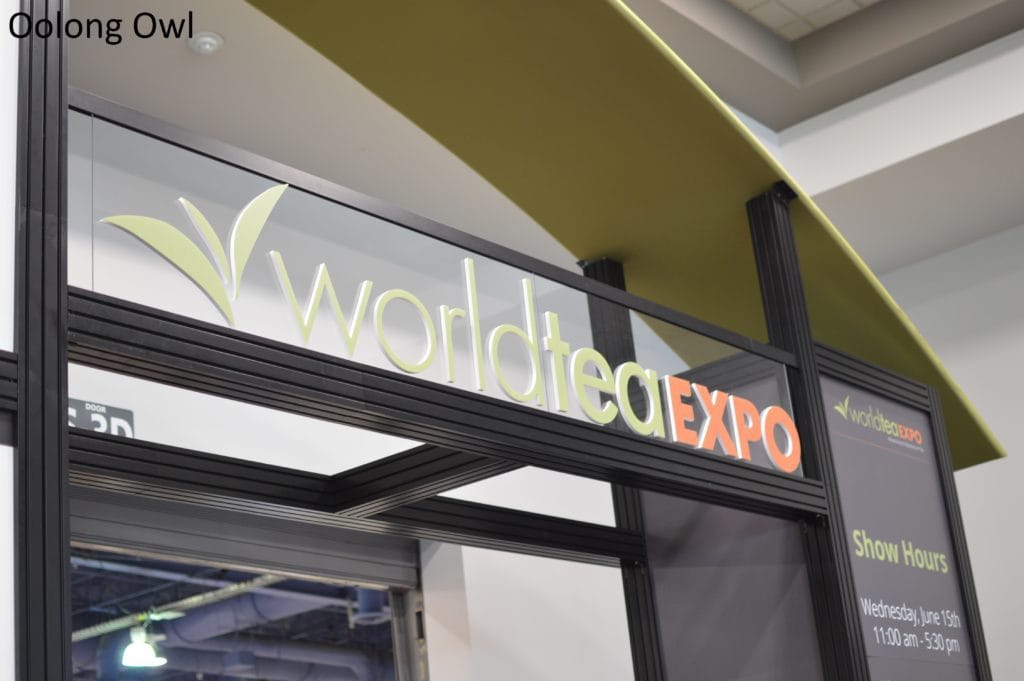 First booth today that caught my eye was Dethlefsen & Balk.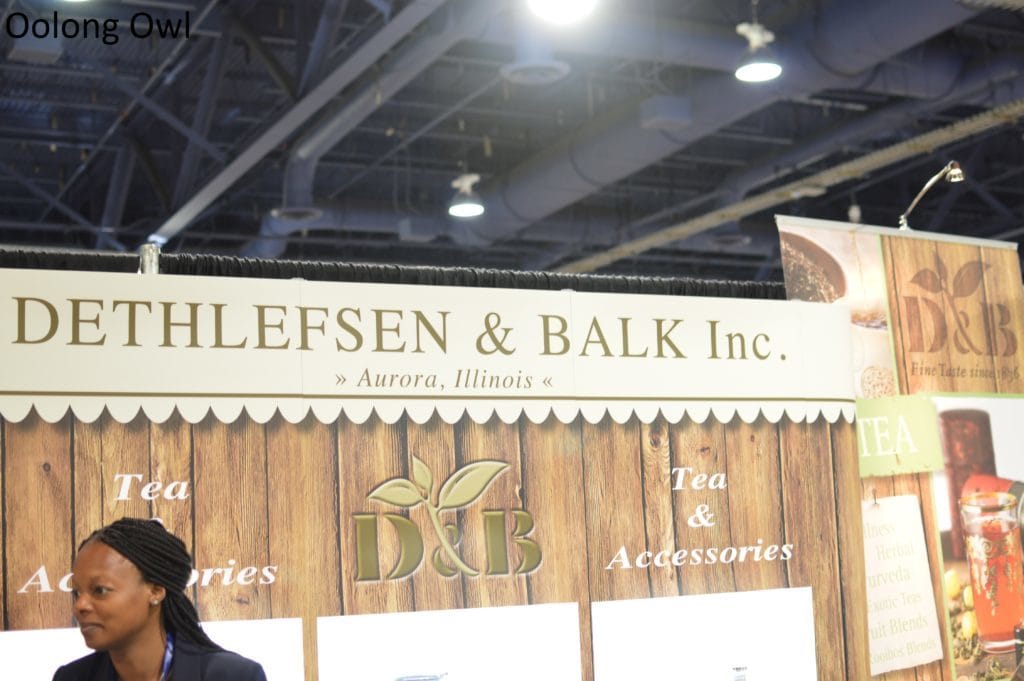 I met this wholeseller last year and this year they got new tea blends and they are very trendy. Bourbon Praline is going to be a mega hit! I do love the energy of this seller, they are very inventive and enthusiastic about their creations.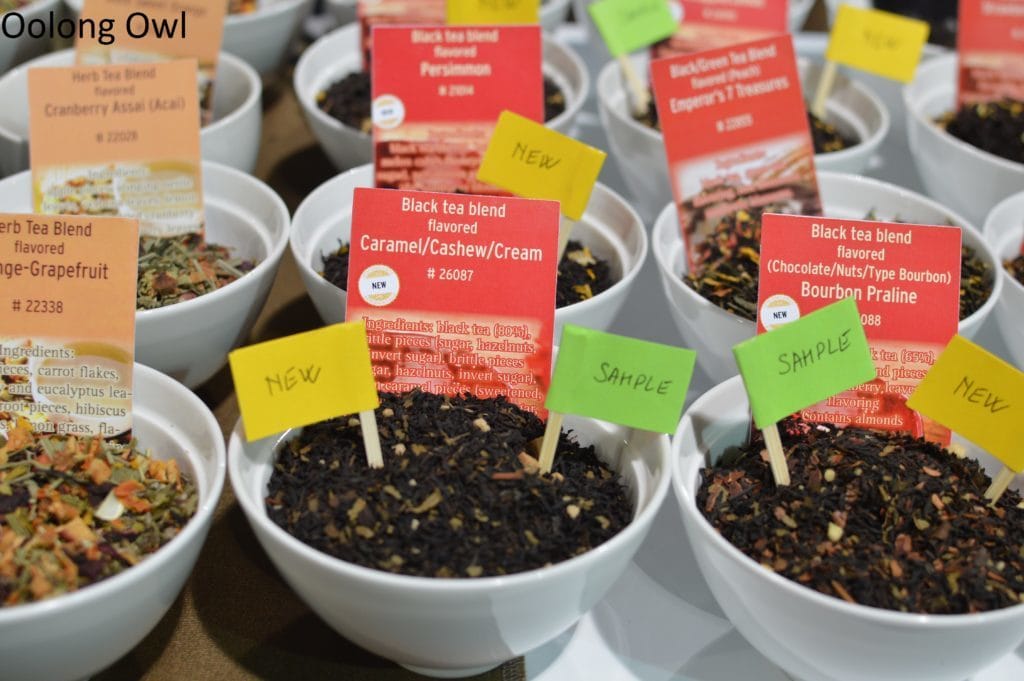 It seems there hasn't been much teaware featured this year. Unfortunately, majority did not let anyone take photos. Peace Leaves Inc had this crazy spout tea pot that was such a hoot!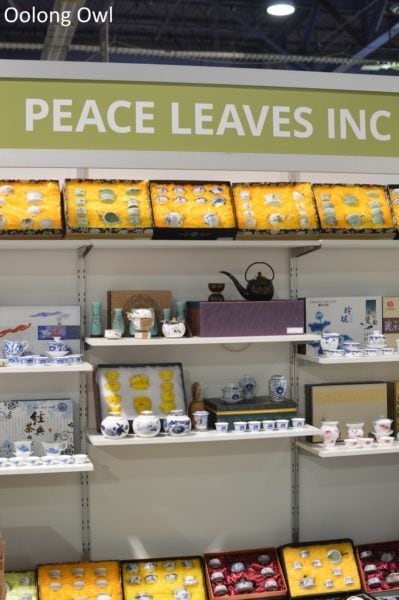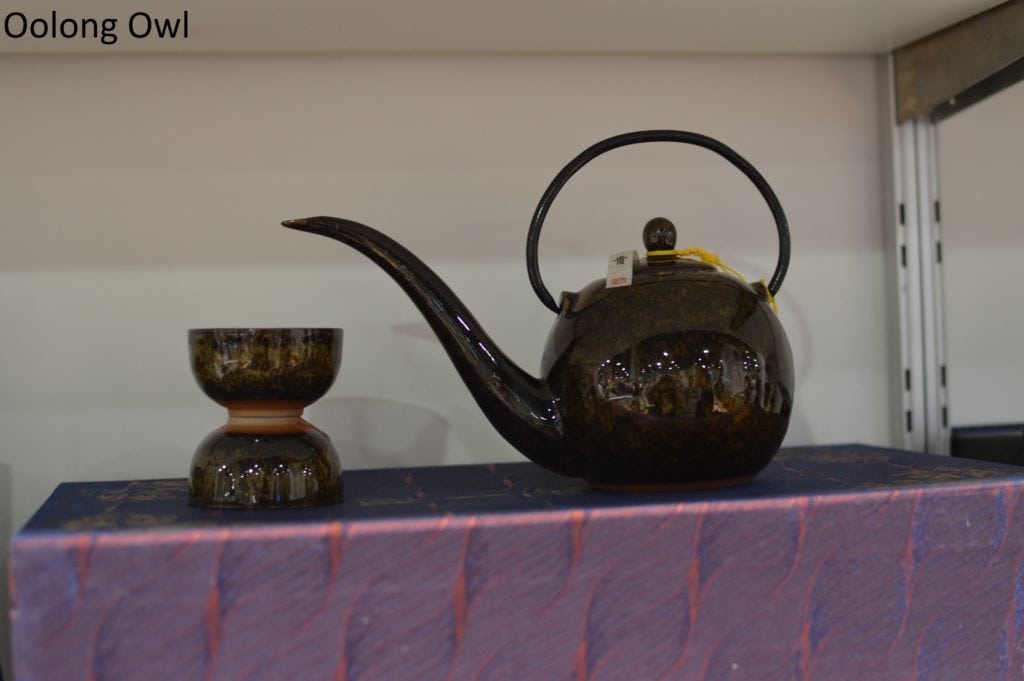 Cameron Tea was here again this year! I have reviewed Cameron Tea before, a Taiwanese tea seller that carries some excellent quality teas, plus different grades so you can have fun comparing them. They have tastings every hour – I got in on the Pouchong tasting. Can you guess which one is the Premium grade and the Competition grade? Answer after the photo!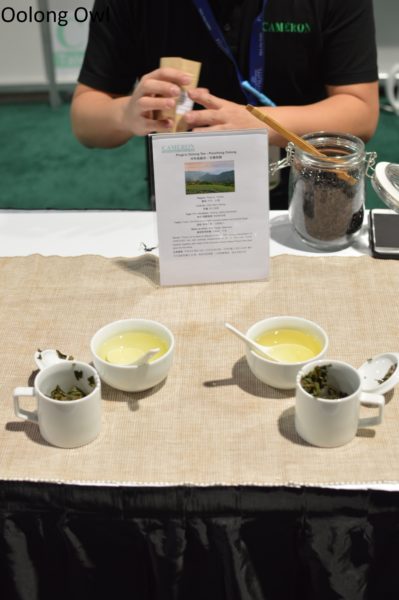 By taste it was hard as my personal tasted set in fast today. The right has a stronger flavor I preferred on a personal level, but the left was buttery and delicate. The secret is the leaf, right away I figured Competition was left as the leaf was perfect! It was a lesson on following what you think tastes good.
Award for the WEIRDEST TEA tasted was from Flavor Dynamics, a company that sells flavoring to tea blenders.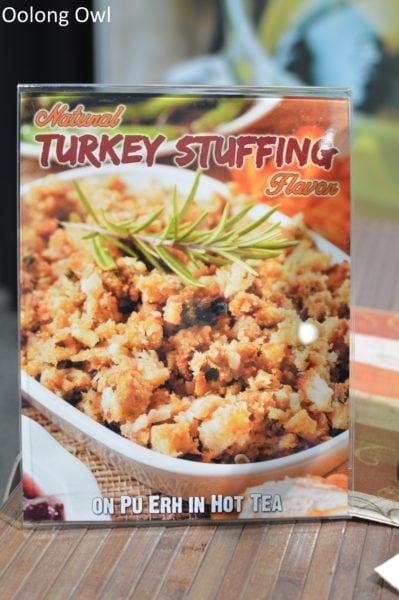 THIS IS SERIOUS. This seriously tasted like stuffing! It actually worked. To my sadness, I missed the Ribeye flavored puer yesterday. I will be sure to taste tomorrow's creation!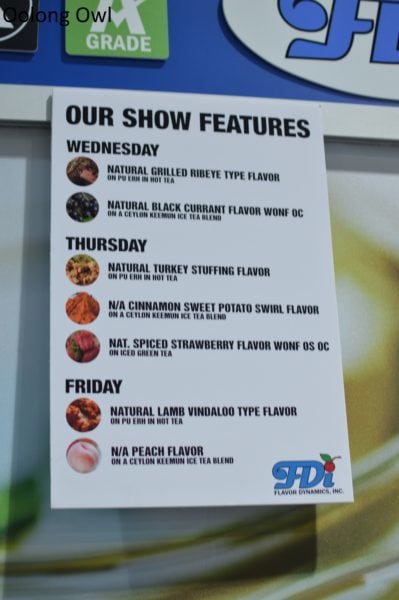 In the next more unique tea I dubbed "Sticky Tea." as they have a wet mound of tea on display. Prana Chai sells a handmade chai mixed with honey. It is so sticky and thick, it is fun to watch it be scooped and move on its own as it slimes back in place. It is actually a really good chai, not too spicy or sweet, and the honey gives it a 1 year shelf life without refrigeration – how cool!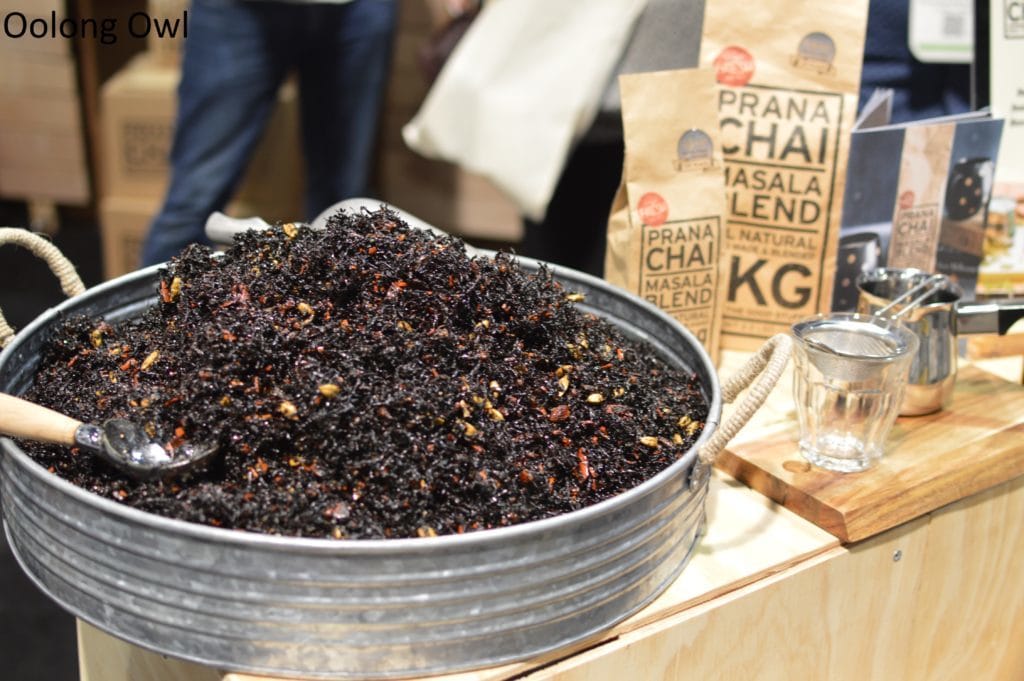 At this point I was violently waved down by fellow tea blogger Lazy Literaus as I passed Nepali Tea Traders.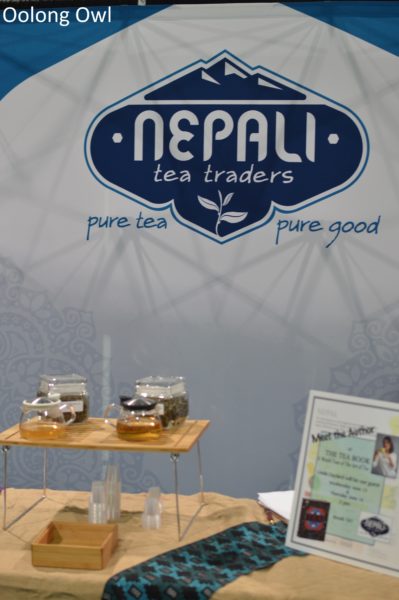 He was in an excited ruffle and managed to grunt out, "OWL! TRY! SMOKED GREEN! AGNI MEANS FIRE!" I had a taste and it was strong smokey green, very different!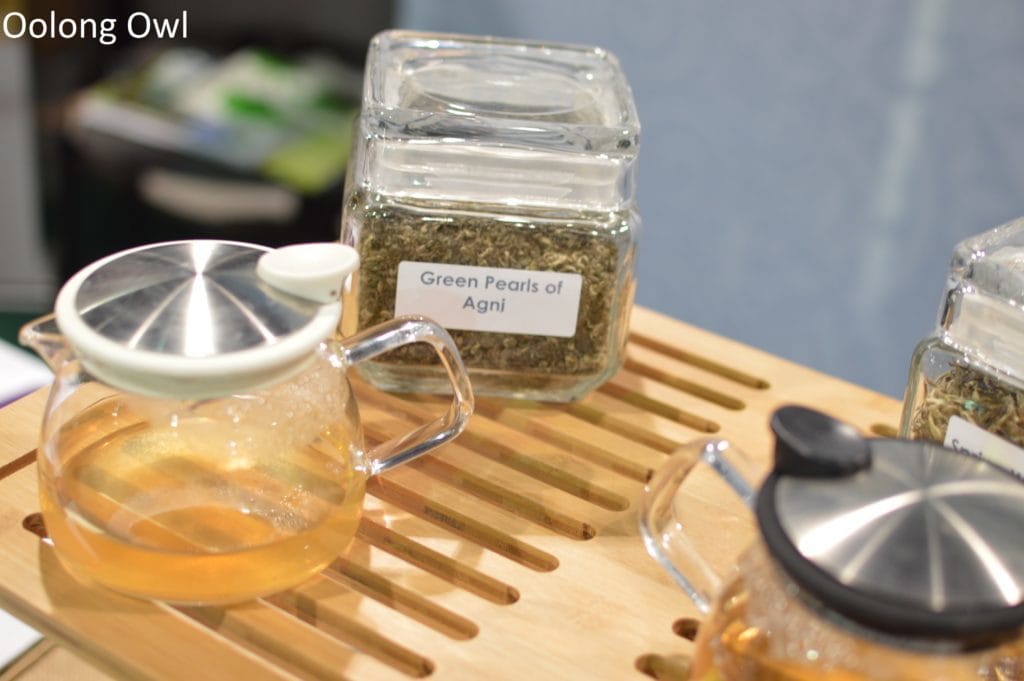 The oolong they had? Amazing!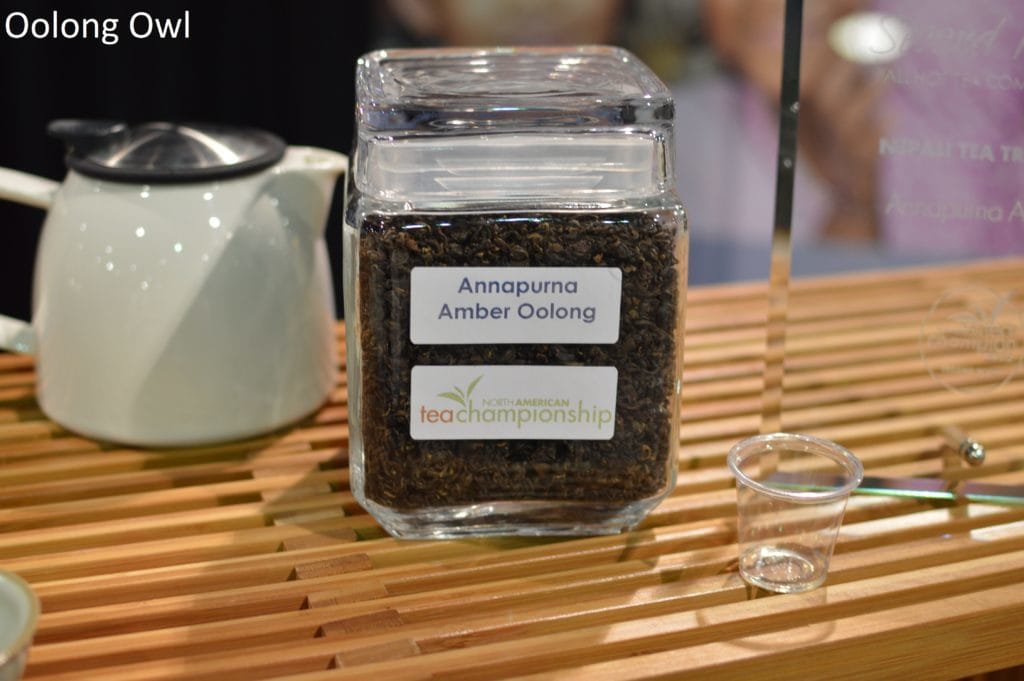 World Green Tea Association had some really interesting teas that introduced me to new Japanese teas.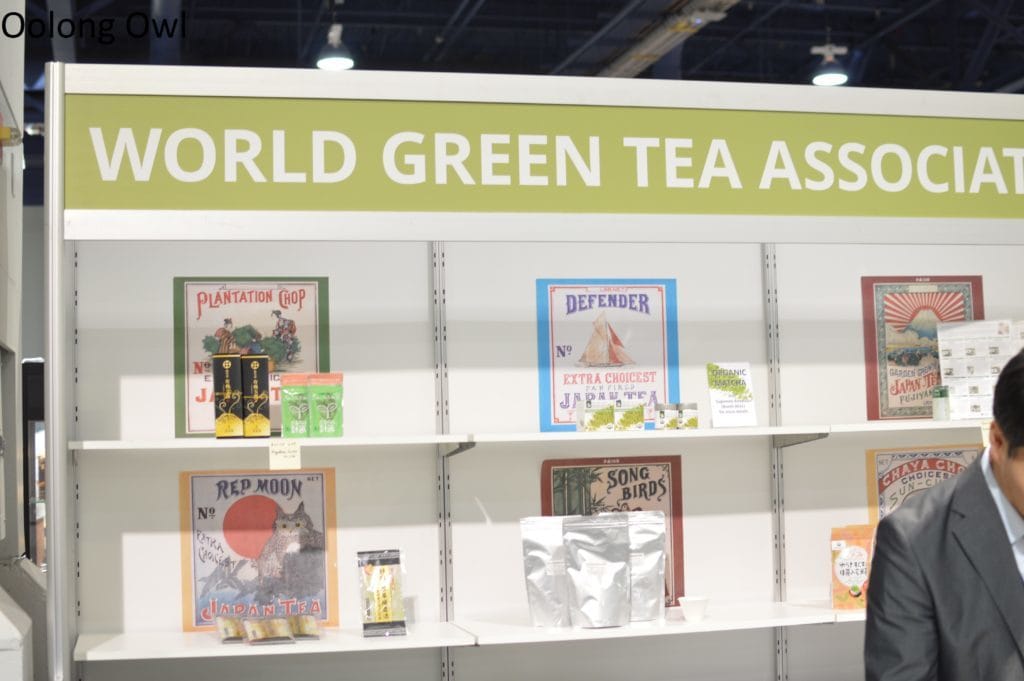 I believe they had the Japanese puer, which was excellent and better than the only other Japanese puer I've had. They also had a Japanese white tea.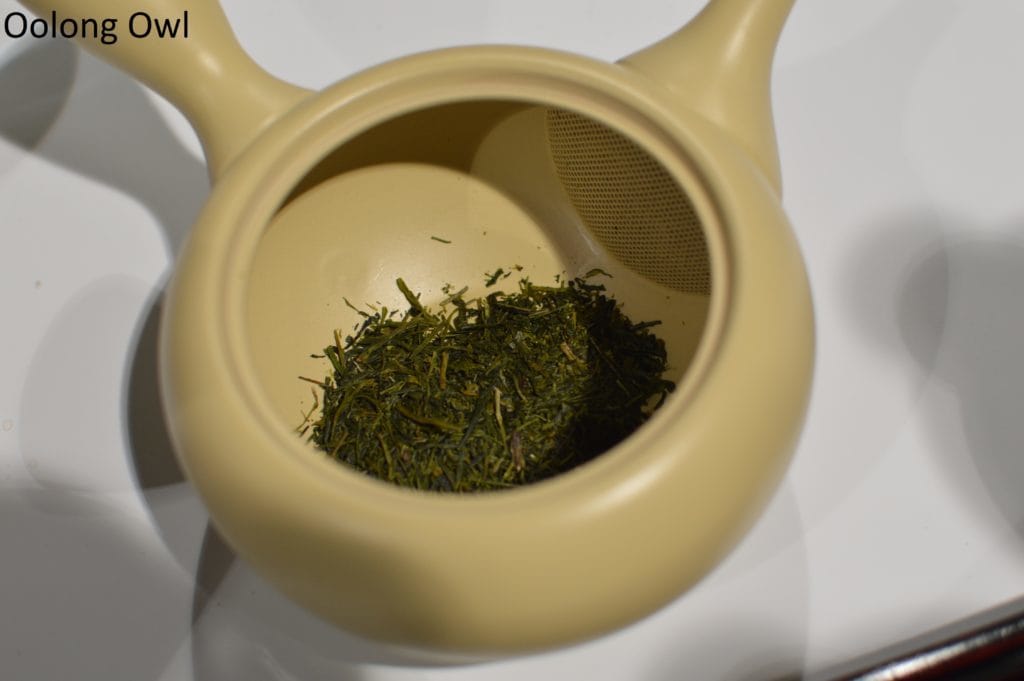 You need a side by side to tell, but this is best described as an "Albino Green" as it is almost 100% shaded. The steep looks more obvious it is different as the colour is very light. The flavor is unexpected – it is insanely unami. I decided I didn't like it, but I liked the idea of drinking something so different.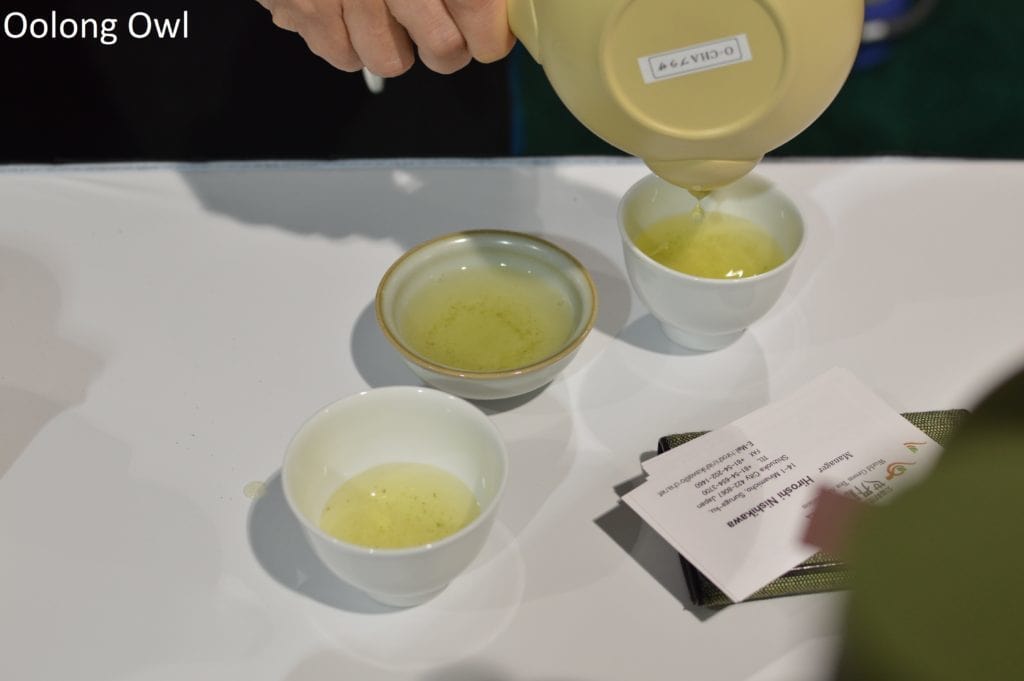 They also had sweet owl posters!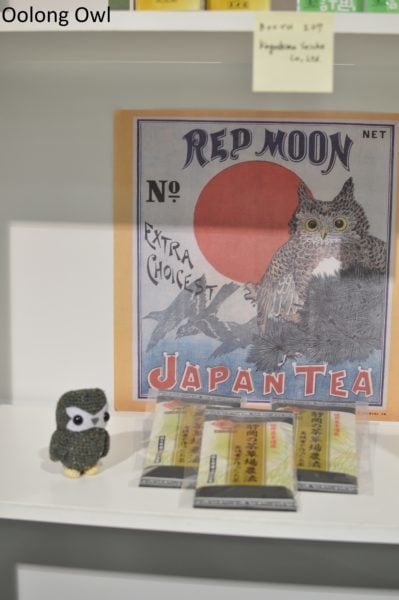 My pu detectors have been on high alert and I found this cool puer seller – Denong Tea Company. (at this time they do not have a website, just an Instagram)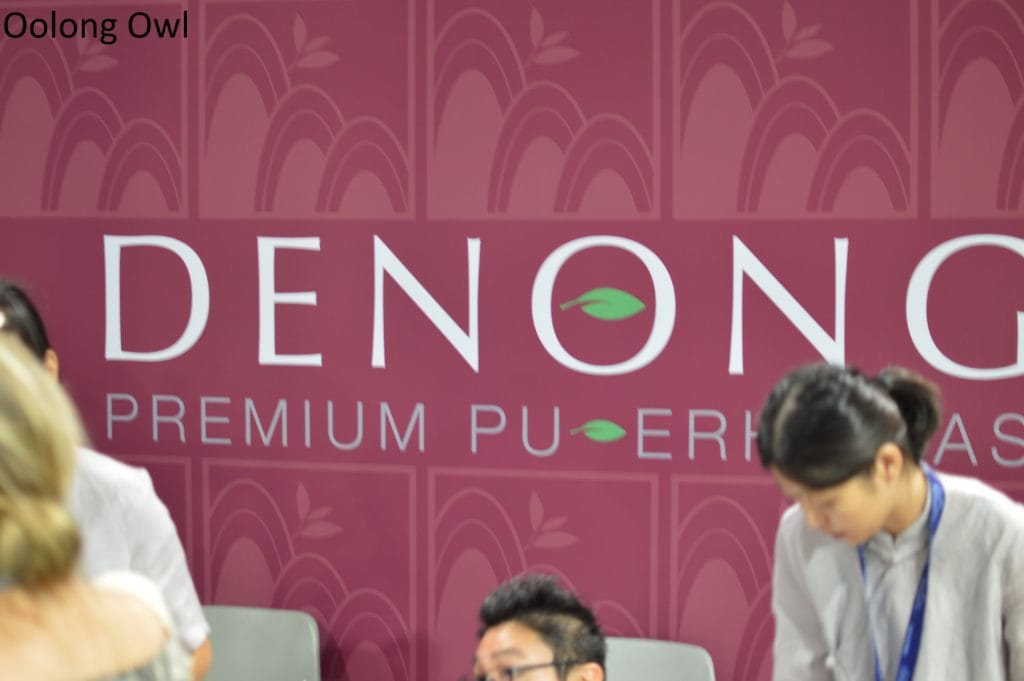 They had a small collection of some delicious puer and I tried them all. They had a 30 year ripe puer for sample and it tasted like a delicious basement! It was not in my price range (super sad owl). Great teas, beautiful puer wrappers, and fun staff – be sure to check them out!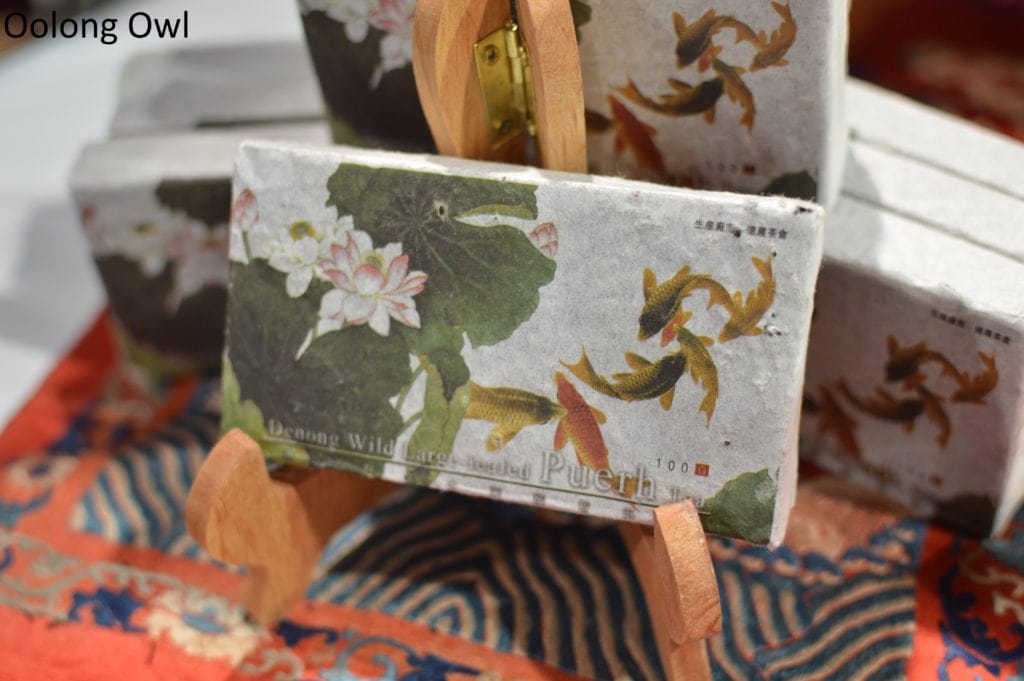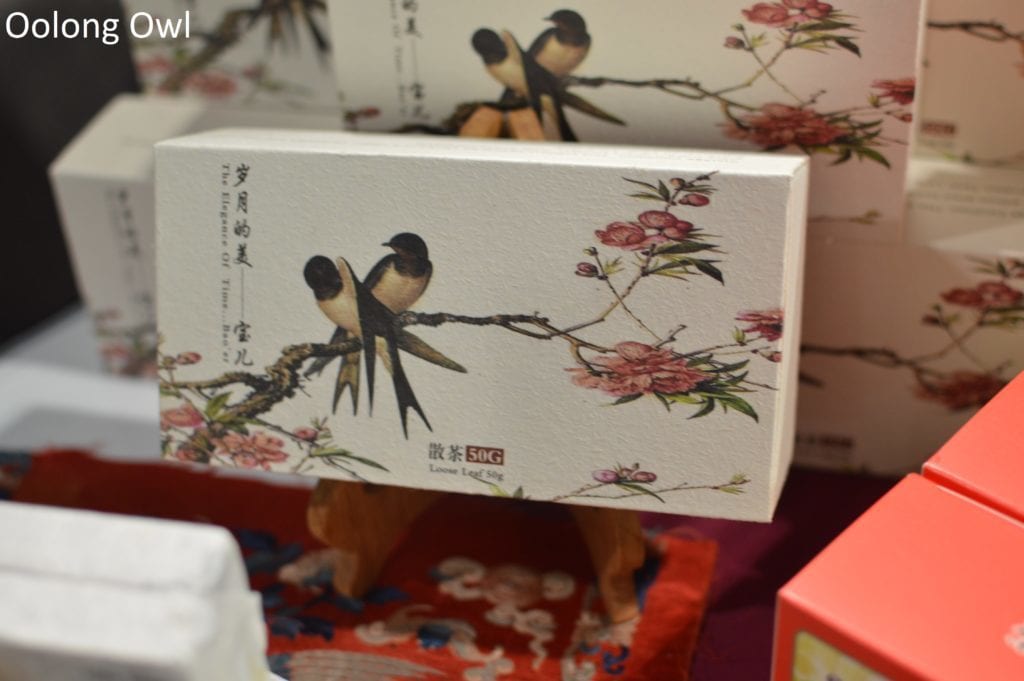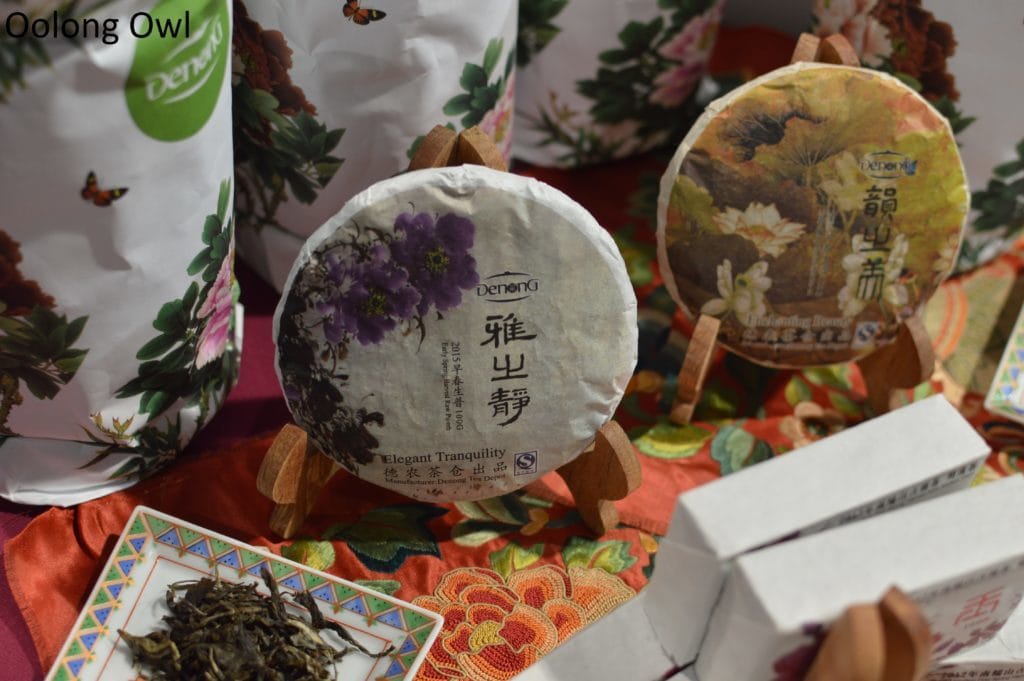 My pu detectors went off again at Brilliant Puerh Tea. This seller carries just Jingmai region puer, pulling out all the stops on modern packaging. From what I could find, their oldest tea was a 2013. I missed seeing their owner, the other person there was unable to answer my pu-headed questions. I tried coming back a few other times but always missed the owner, booo!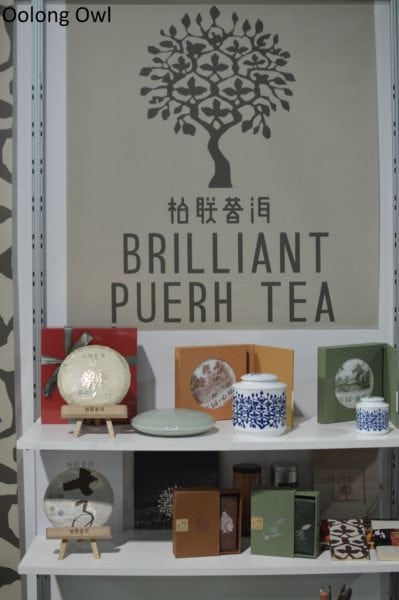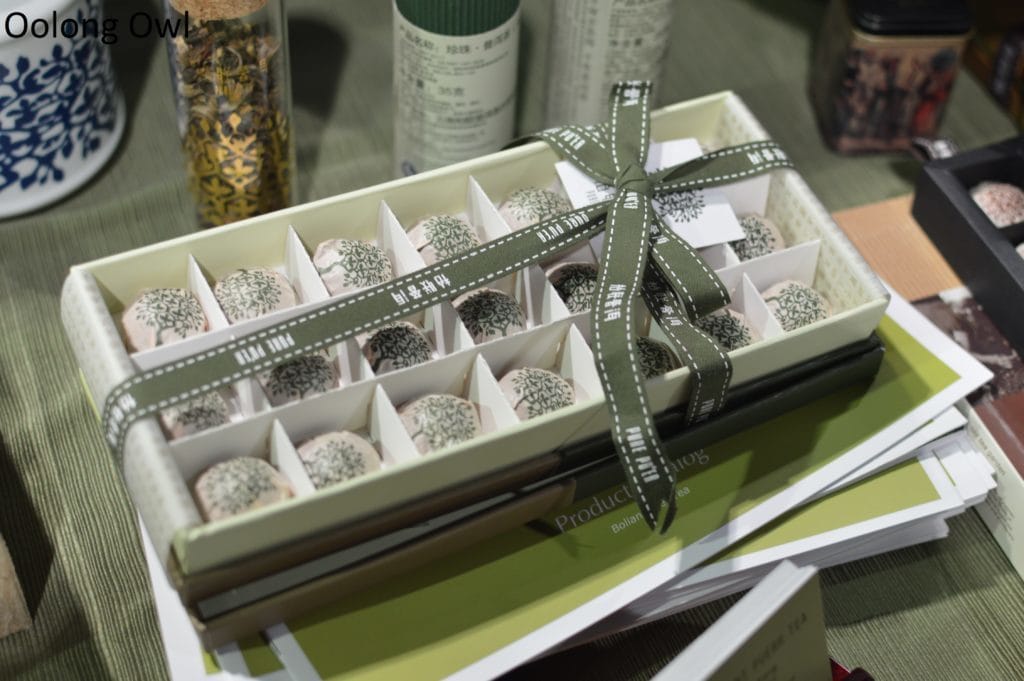 The final puer alert was at Laos Tea. I met them last year and were a hit for a nice sheng. They also do incredible packaging that should be framed.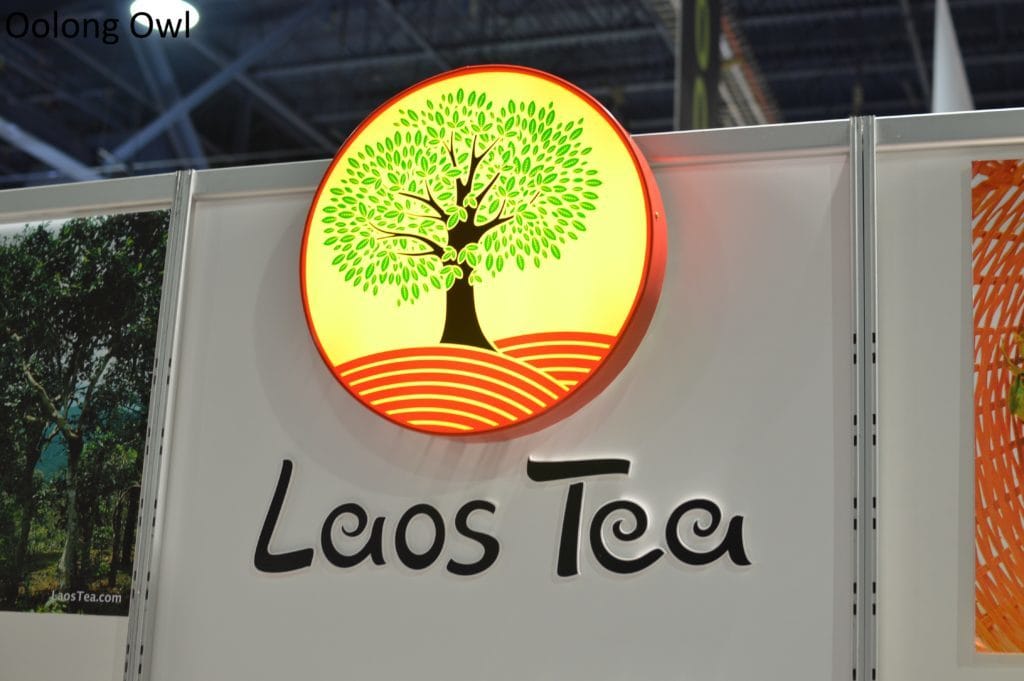 This is a bag!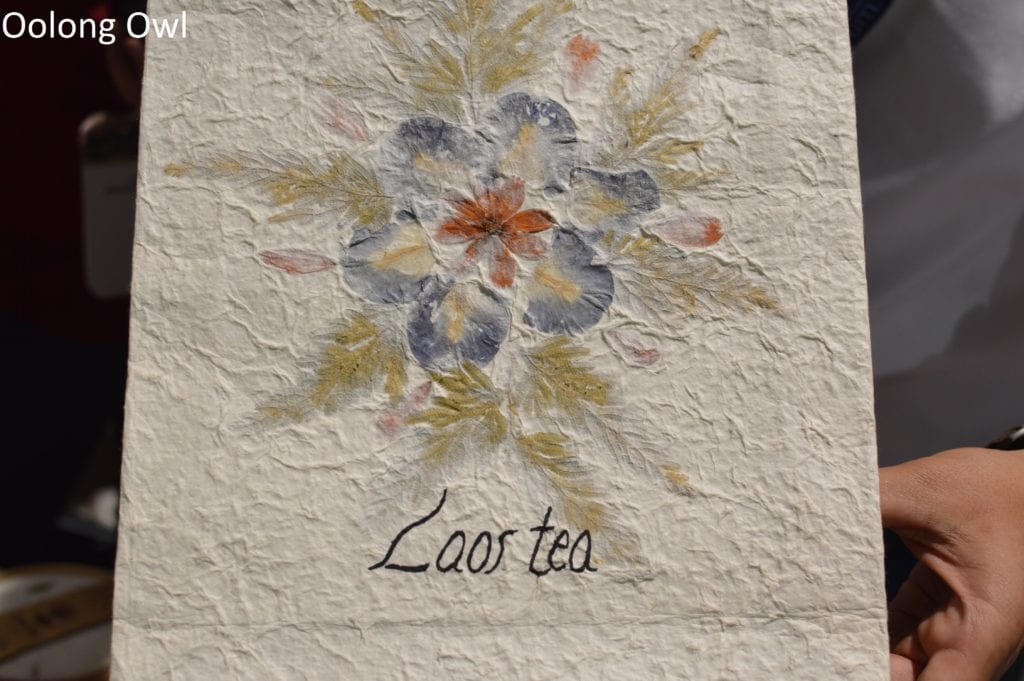 However, what caught my eye wasn't a puer – it was a white. A $10 per gram white. It tasted amazing and the leaf was breathtaking!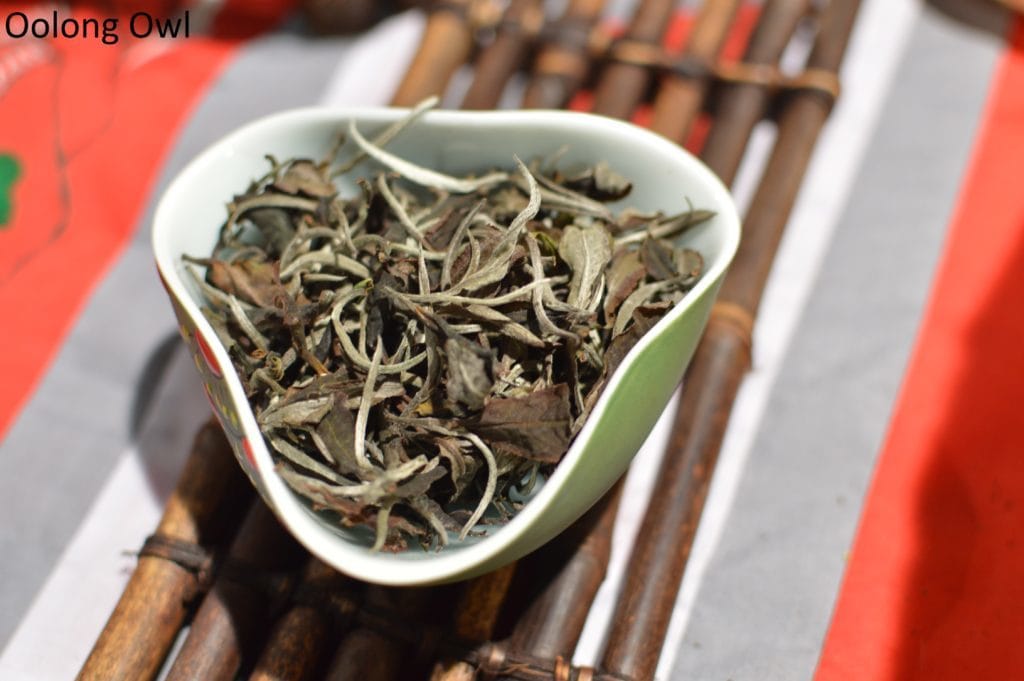 The last two events (though happened in the middle of the day, but I'm saving the best for last) was a presentation with Thomas Shu, accompanied by James Norwood Pratt, on oolong grades. I've heard Thomas Shu speak a few times already and he is very fun (and sings!). We sampled oolongs at various oxidations.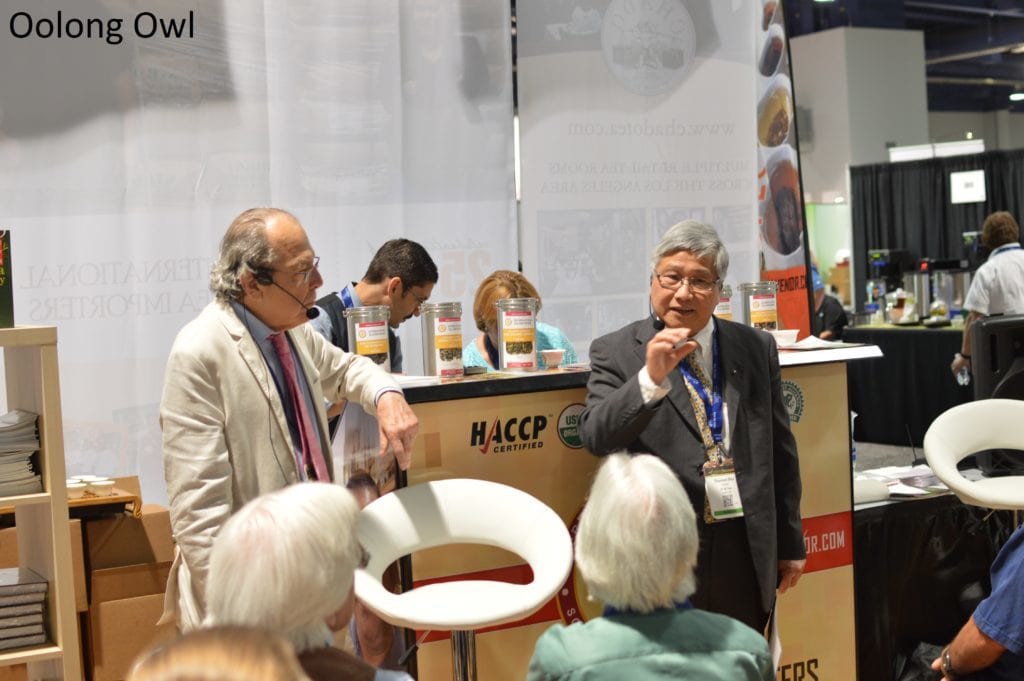 The surprise was the final oolong tasted. IT IS A BRAND NEW TAIWANESE OOLONG – TaiTung Oolong, 70-80% oxidation! The flavor profile is very different than other Taiwanese oolongs that it is tricky to describe with just a single taste – a mellow woodsy? The colour, not pictured as I inhaled it, is a dark orange. Cool, eh?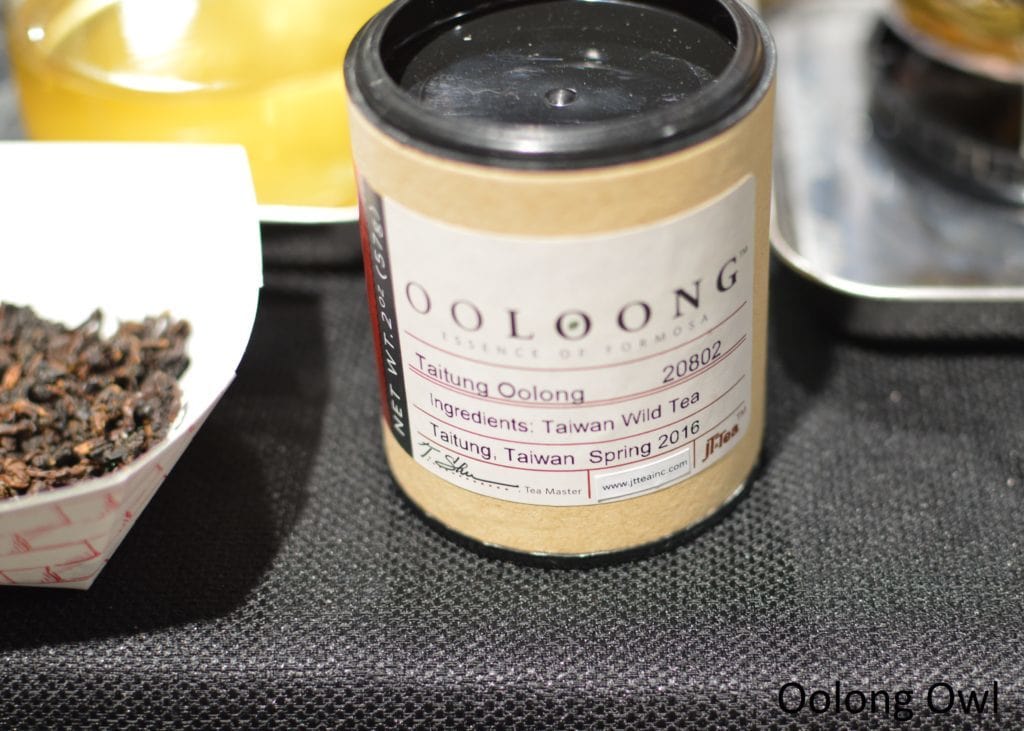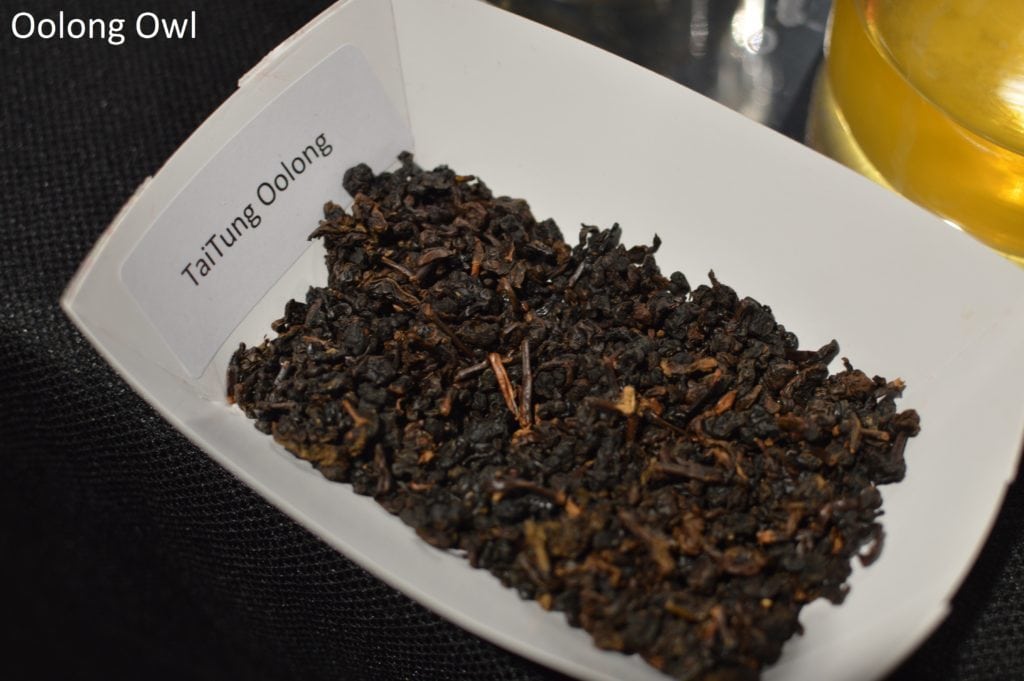 After the presentation, this happened: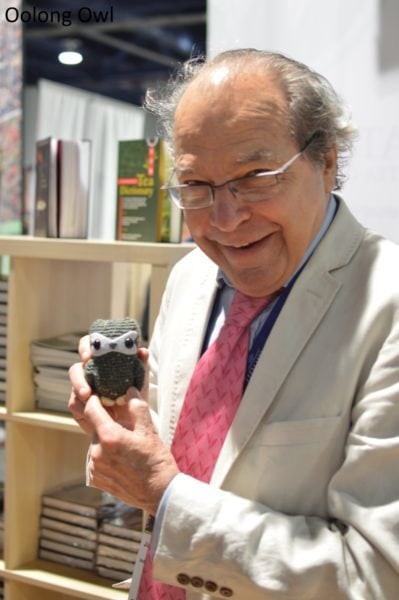 James Norwood Pratt! Of course, it had to be Ambitious Tea Owl. What an awesome day! 
Day 2 Sample Haul
I have thoroughly rectified my situation of flying to Vegas without any tea. This pile is bigger than yesterdays.