Last day of WTE is usually a short and slow one. This year was different as there was still plenty of action going on. I did a couple walk throughs of the whole place to make sure I saw everything, but also wandering to see anything being sold and connecting with friends.
There was one booth, Royal Tea New York, that I must of walked by for two days and didn't notice until the puer detection sensors went off when they where unwrapped a puer cake.
This is a wholeseller, however it turns out they have pressed their own spring 2016 sheng cakes – new off the presses and drink now quality.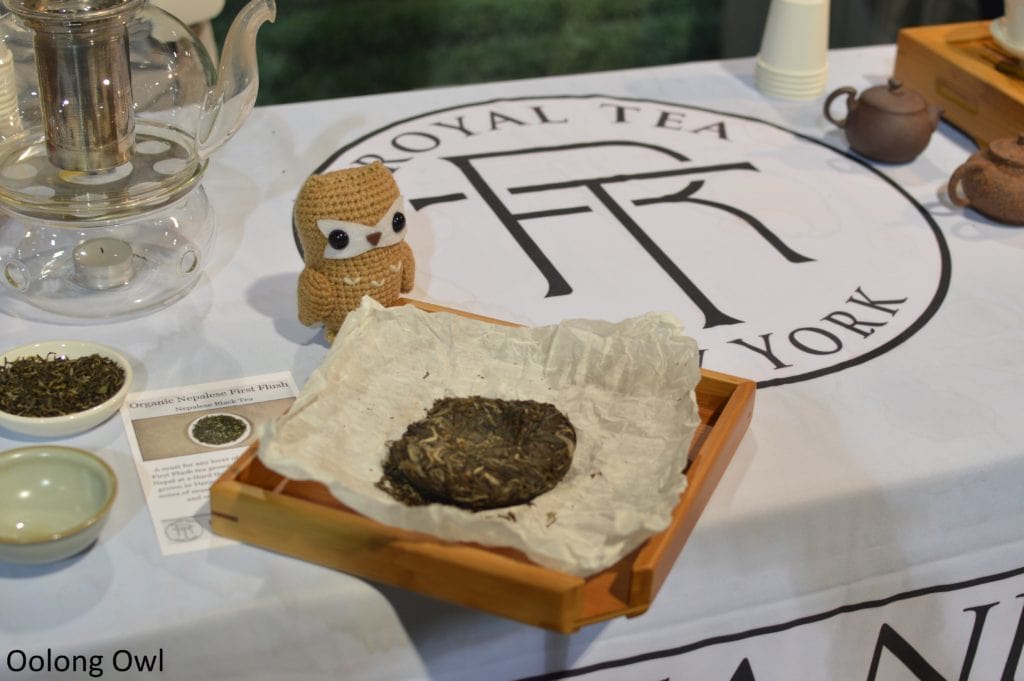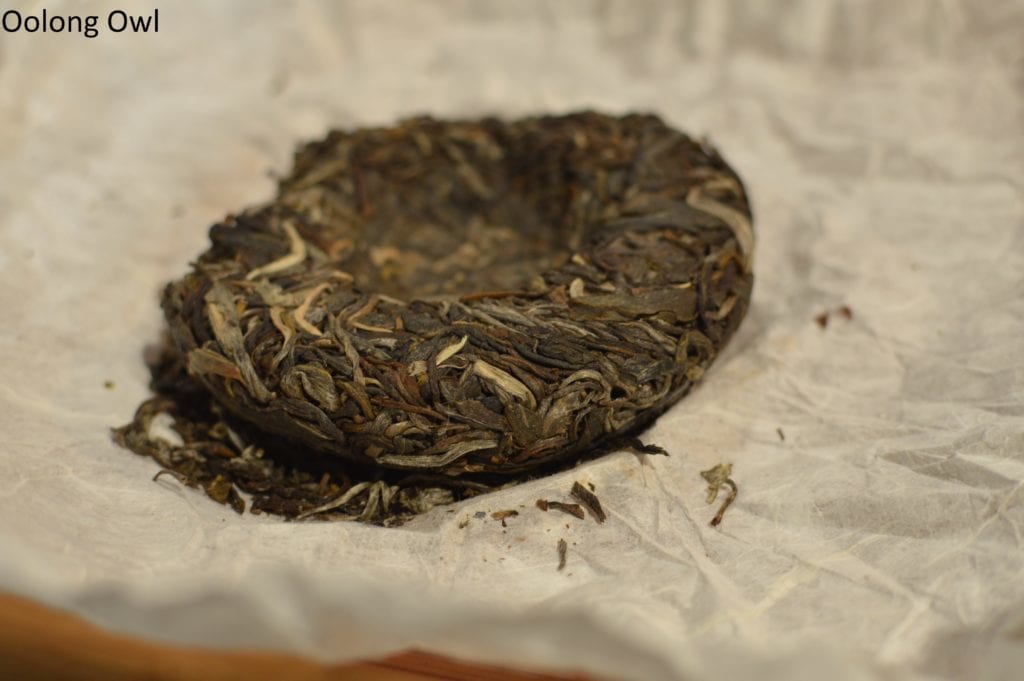 They carried 3 regions – Nan Nuo, Bulang, and Ai Lao. I had my worries as these cakes are recent presses (might be too watery or smokey) but I sampled the Bulang and it was excellent bitterness with a good amount of flavor. I flagged down Lazy Literaus, and we came back to try the Nan Nuo which was also excellent! At around steeping 3 I lost my ability to count. I spent quite awhile here, the owner was well versed in puer and has traveled the area.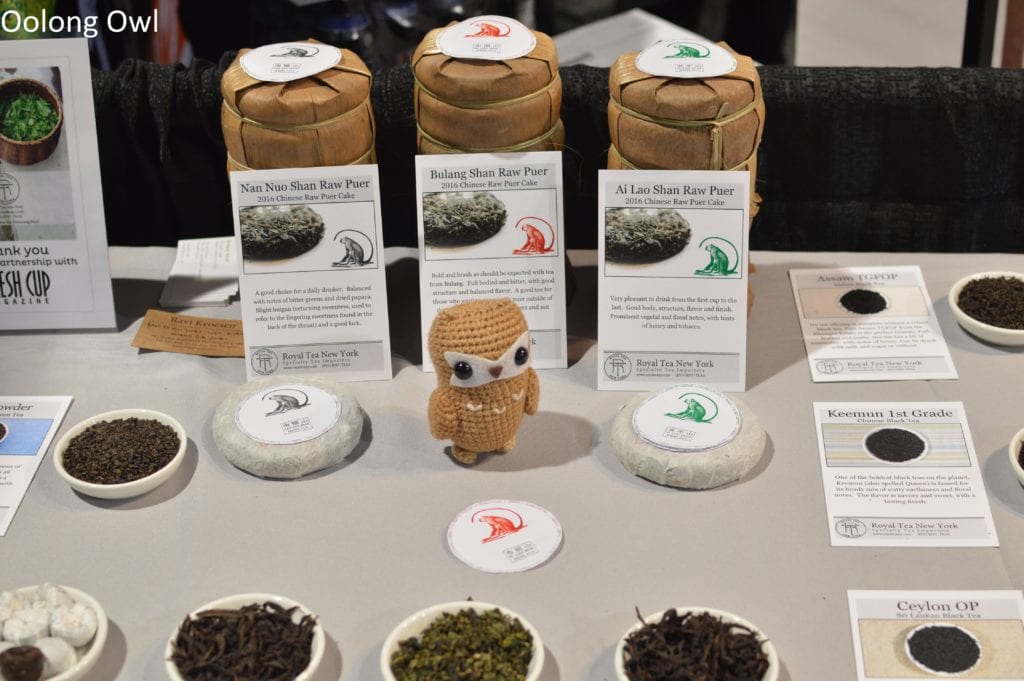 Alas, again it is wholesale only but I am very happy to see a seller get some good puer out there instead of the standard loose fishy shou. Royal Tea New York also had some good looking pots, not for sale but to admire.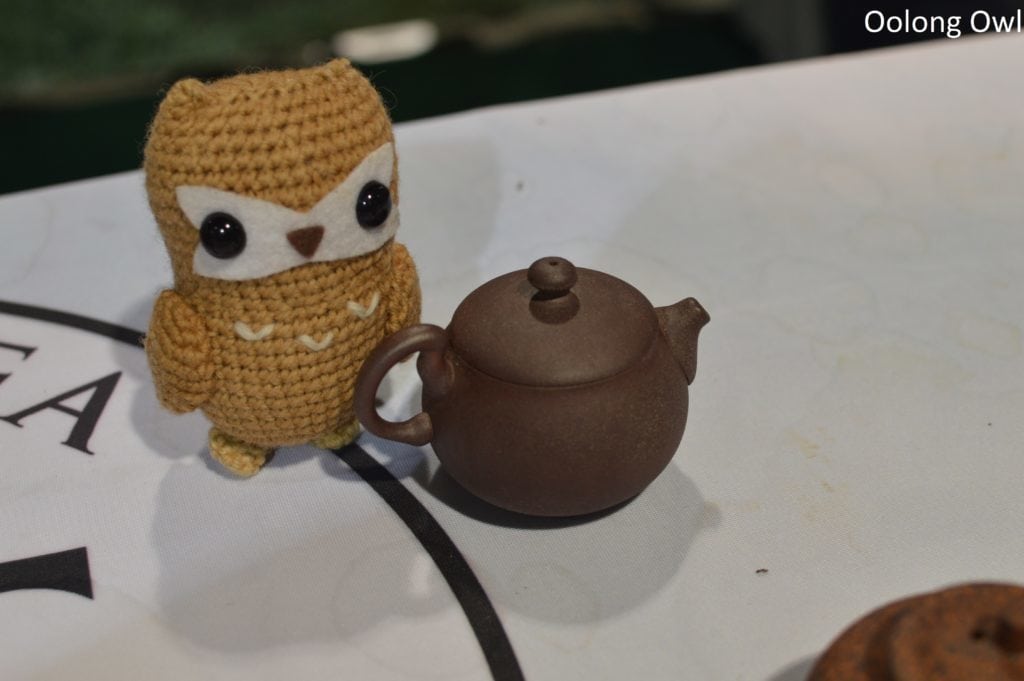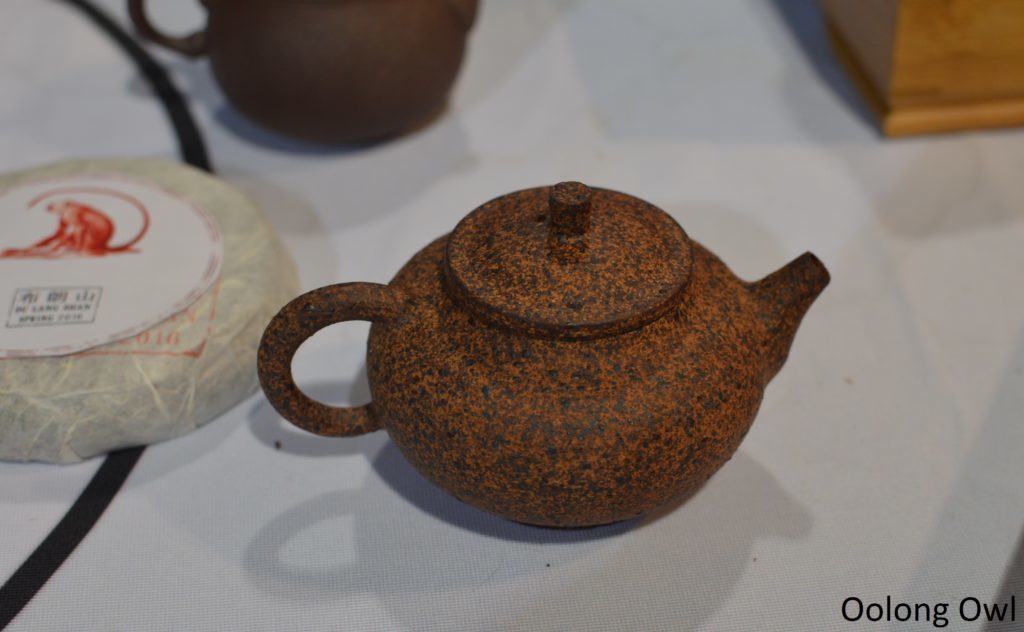 I was back again at the flavoring booth, Flavor Dynamics, to try the Lamb Vindaloo puer. I am still really sad I never tried the Ribeye flavor puer. This flavor was actually really good, however not as a tea but as a food! It was like drinking a delicious curry broth with an earthy background. I wanted this on rice! It sounds very strange, but it worked!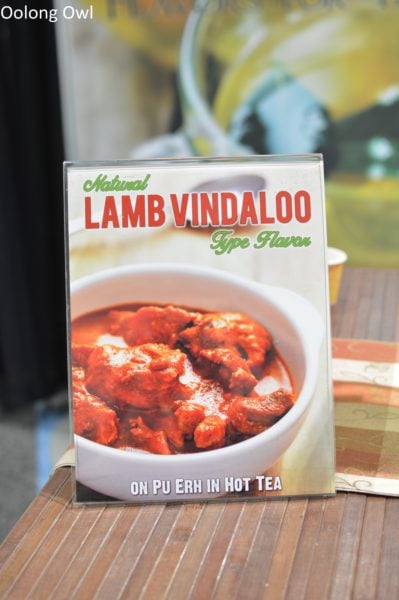 I passed a Japanese seller and saw they had ample amounts of sweet samples. You heard of matcha chocolates, but what about houjicha chocolates? Houjicha chocolates look a little funny, but taste amazing! It has that first bite of strong roast, then melts into a sweet smooth chocolate. DROOOL so good!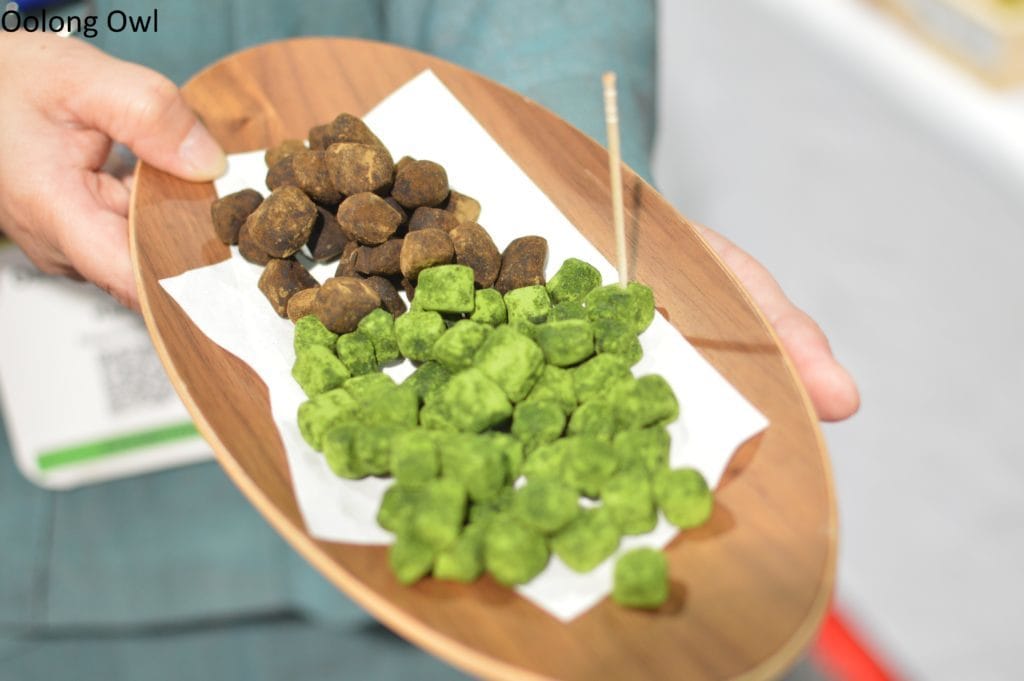 I lurked at the Joseph Wesley booth again, but this time for awhile. They had a limited edition white tea for sample.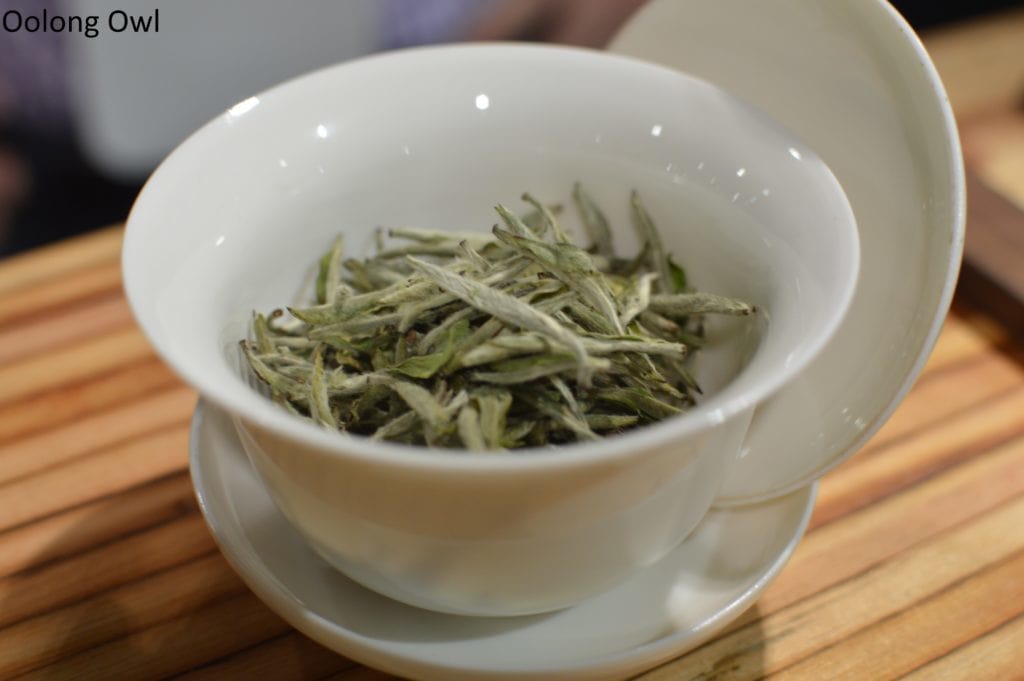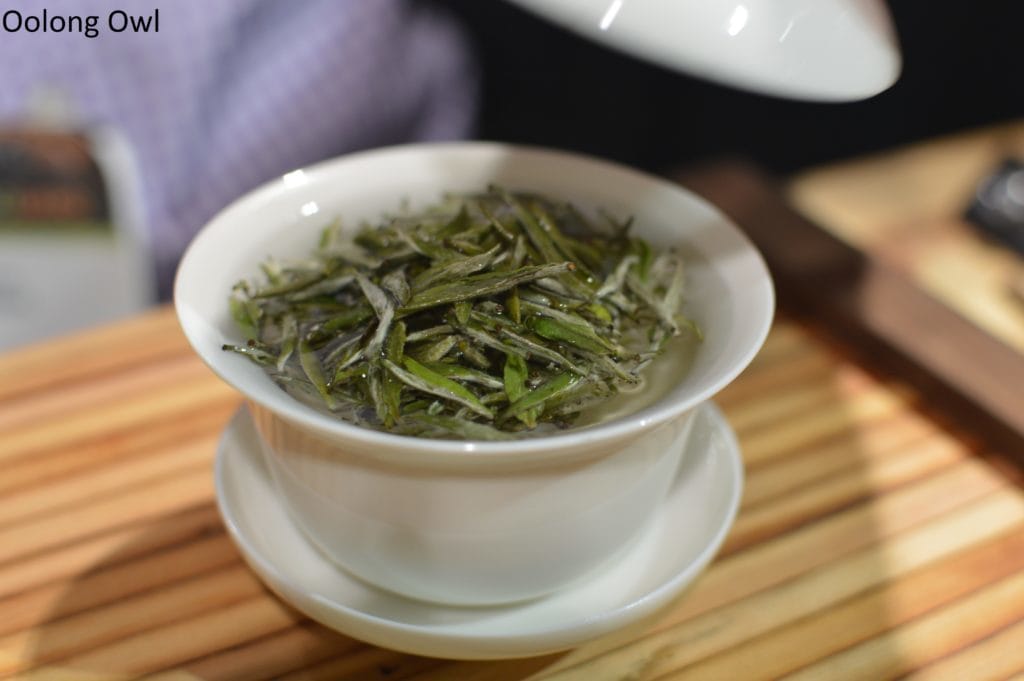 The white is INCREDIBLE! The broth was crystal and the flavor was a beautiful crisp flavor. I thought this white tea was better than that $10 a gram white I had yesterday.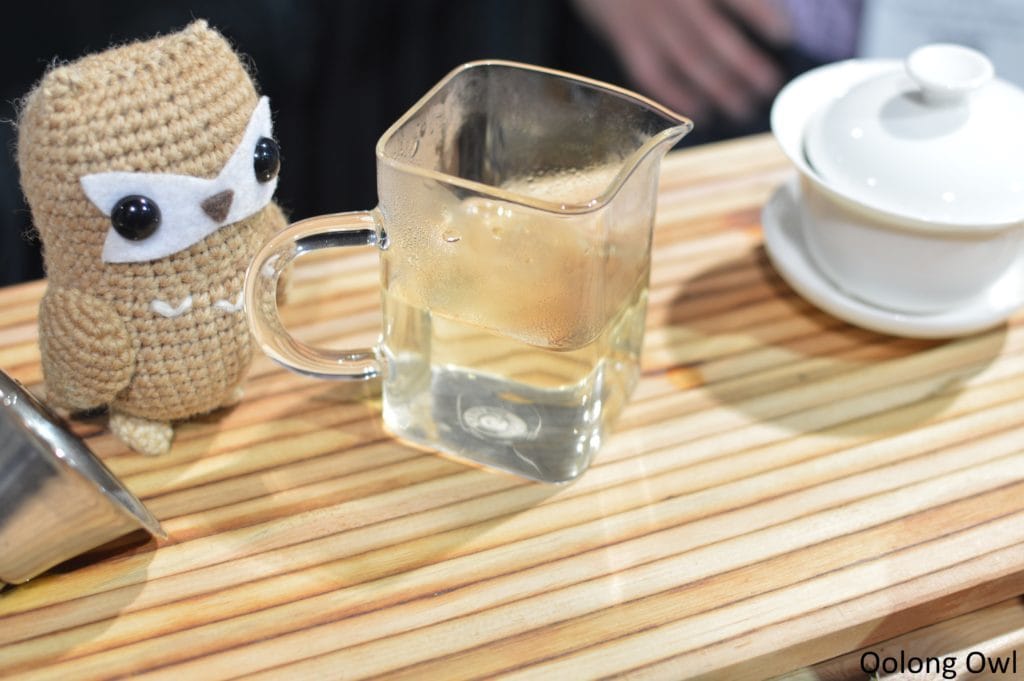 What the, how is one of the best black tea sellers doing great white tea? He still has great black tea – check out the leaf quality in the new Qiumen!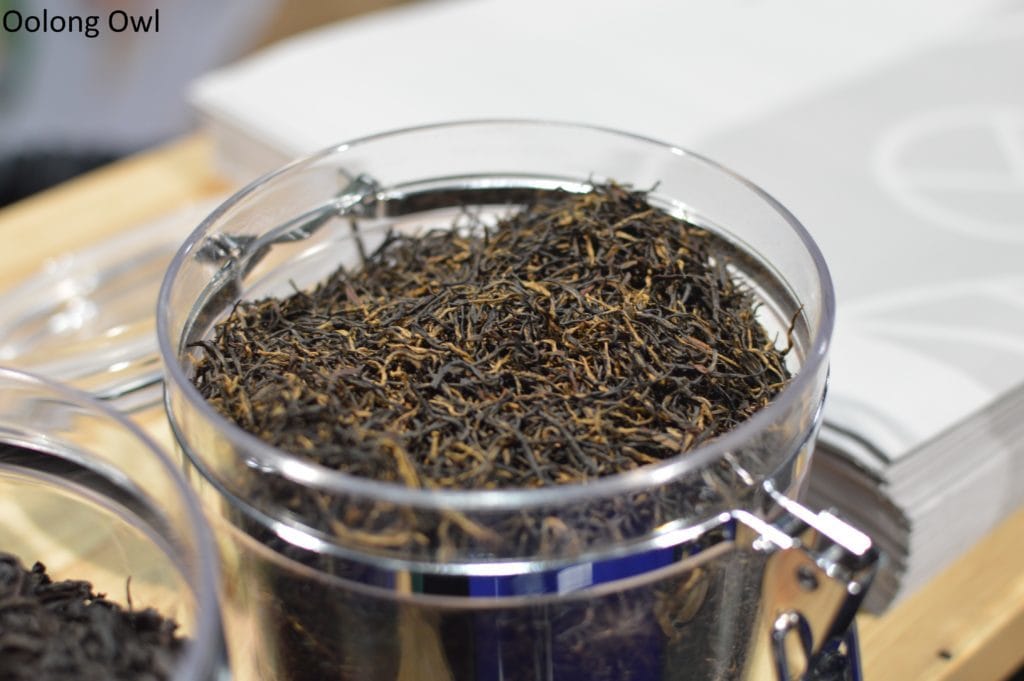 I had to leave the convention early to go to USPS. I have too much stuff!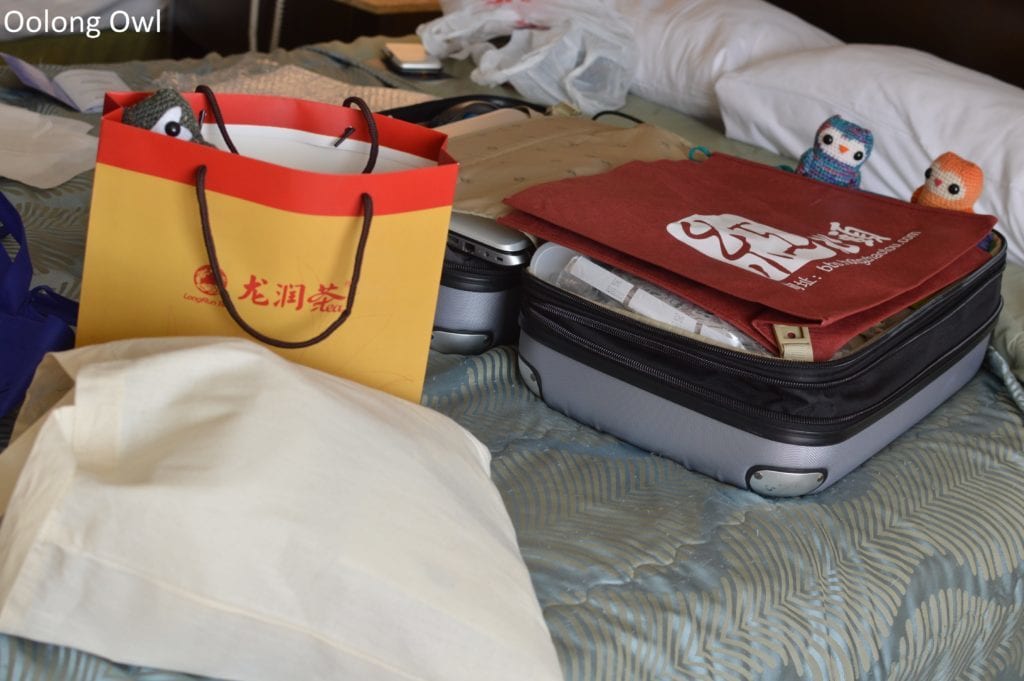 I was a mess at USPS as I tried to jam everything that didn't fit in my suitcase into a large flat rate, that weighed 12 lbs. I had to tuck tea in my freaking sweater to get past the carry on 2 bag limit. That said, my haul will be next week once my stuff arrives!
World Tea Expo 2016 Summary
I found this year's World Tea Expo to be super busy. It was well organized this year, though they did run out of World Tea Expo cups so I didn't get one /sad owl. Vegas was bloody hot as it was well past 100F/38c most days, and in the evenings it didn't cool all that much. The only times I got to enjoy Vegas was 11pm till bedtime, as prior to that I was at the Expo or working on blog things.
My favorite booths this year, not in any particular order were:
Joseph Wesley – Great tea line up and total cool cats!
Denong Tea Company – 30 year old shou!!!!
Nepali Tea Traders – tasty Annapurna Amber Oolong!
Summus Tea – amazing Ruby oolong! They also win for beautiful packaging!
Young Mountain Tea – Indi's Gold black blew me away!
Royal Tea New York – best, last minute puer find!
My cup got a good start on staining. This ruyao has seen some really weird tea in it, I am surprised it is not stained to look like a tea rainbow.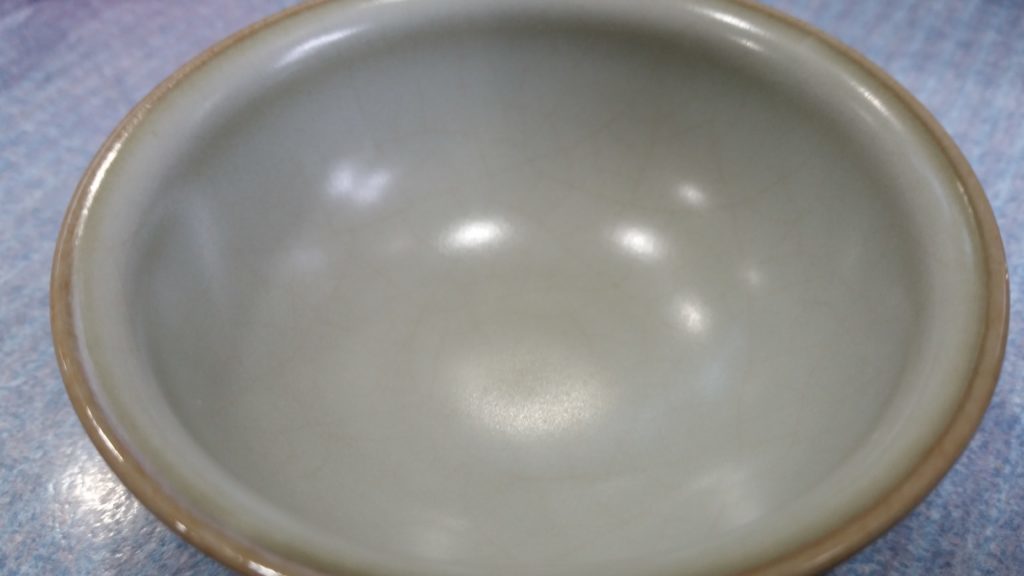 World Tea Expo 2016 Trends
The 2016 tea world is really into pod tea machines.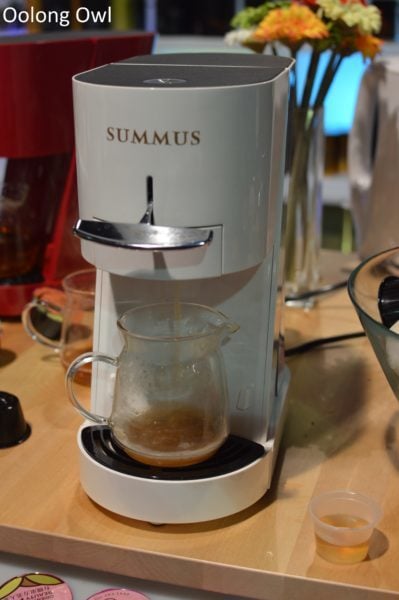 Many sellers developed their own machine to answer the problem of "making tea is time consuming and difficult." One hand, it is good as these machines catch people's attention so they drink more tea, other hand it produces too much plastic waste. I had some tea pod machines make decent tea, but also the pricing on some…. well I could get some top shelf puer instead of buying the machine. I rather have 3.5 White2Tea Last Thoughts cakes than a tea machine.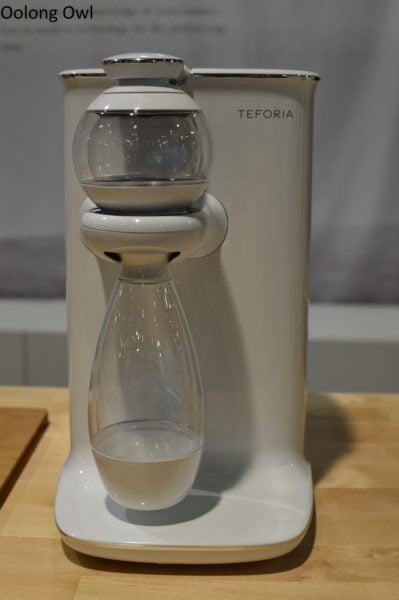 Sellers at the World Tea Expo also upper their packaging game – we saw some great packaging! I am so glad as I am tired of the same orange brown envelopes, boring puer wrappers, and round tins. Here is Laos Tea's puer packaging.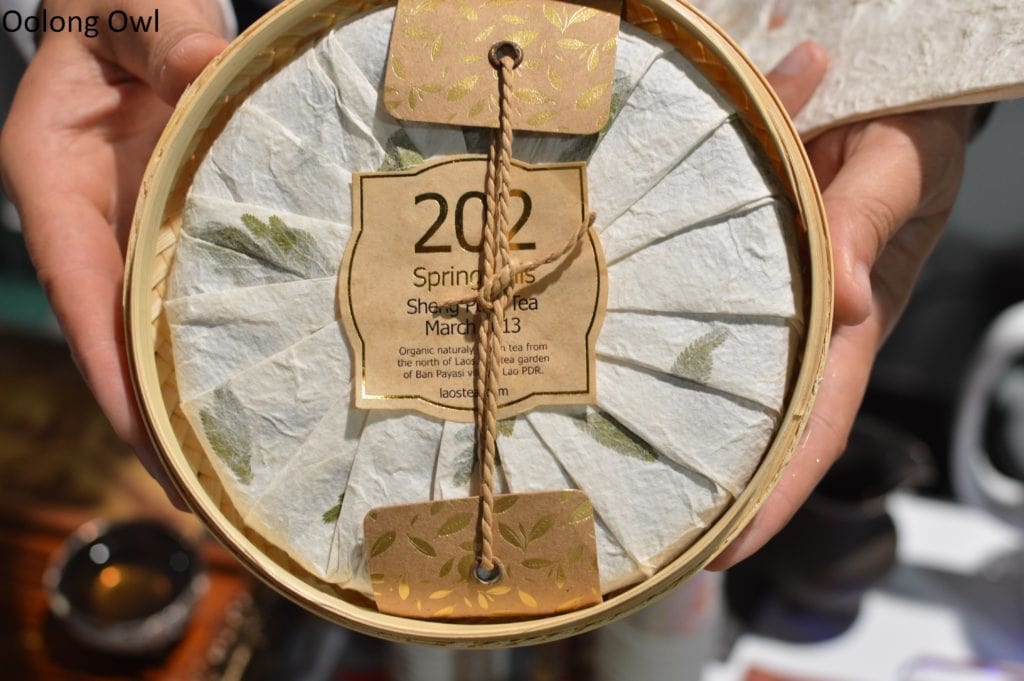 Thanks to World Tea Expo for letting this crazy owl back in! I look forward to next year!