I'm starting to think you can never have too many gaiwans. Ever since hearing about the Ru Kiln glaze I wanted some kind of tea ware with it. I've seen said glaze before on tea ware, but I didn't put two to two together that the glaze's cracks get more obvious with tea drinking use.
Like the yixing pot, I like the idea that my teaware can change over time – though with the Ru Kiln glaze tea ware, the change is more appearance than flavor.
With that said, I've been looking awhile for this type of glaze on a piece of tea ware at a decent price. I decided to take the plunge and try Aliexpress for the first time. Aliexpress looks intimidating – they got a very busy looking website, similar to other asian websites, but in the end, it's like buying off ebay "buy it now" style.
After a few weeks I had my Ru Kiln Travel Gaiwan!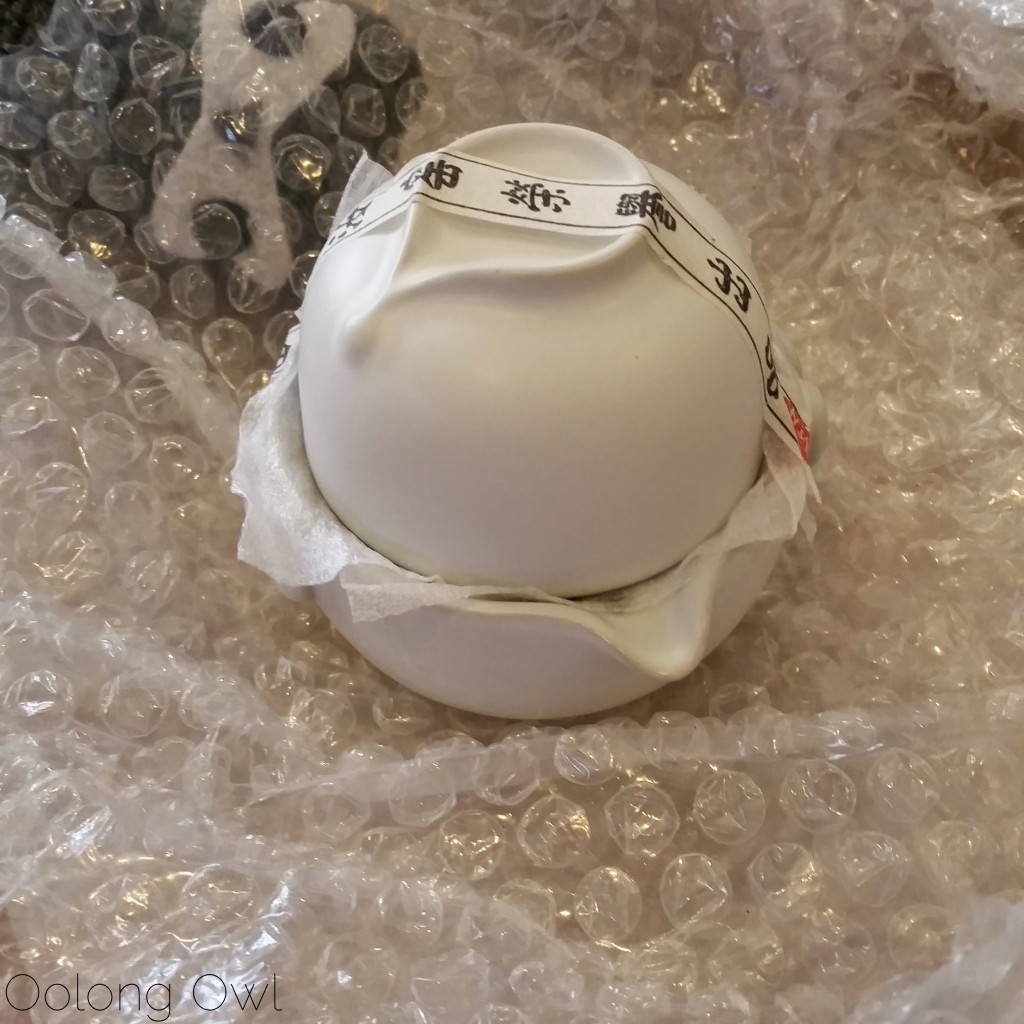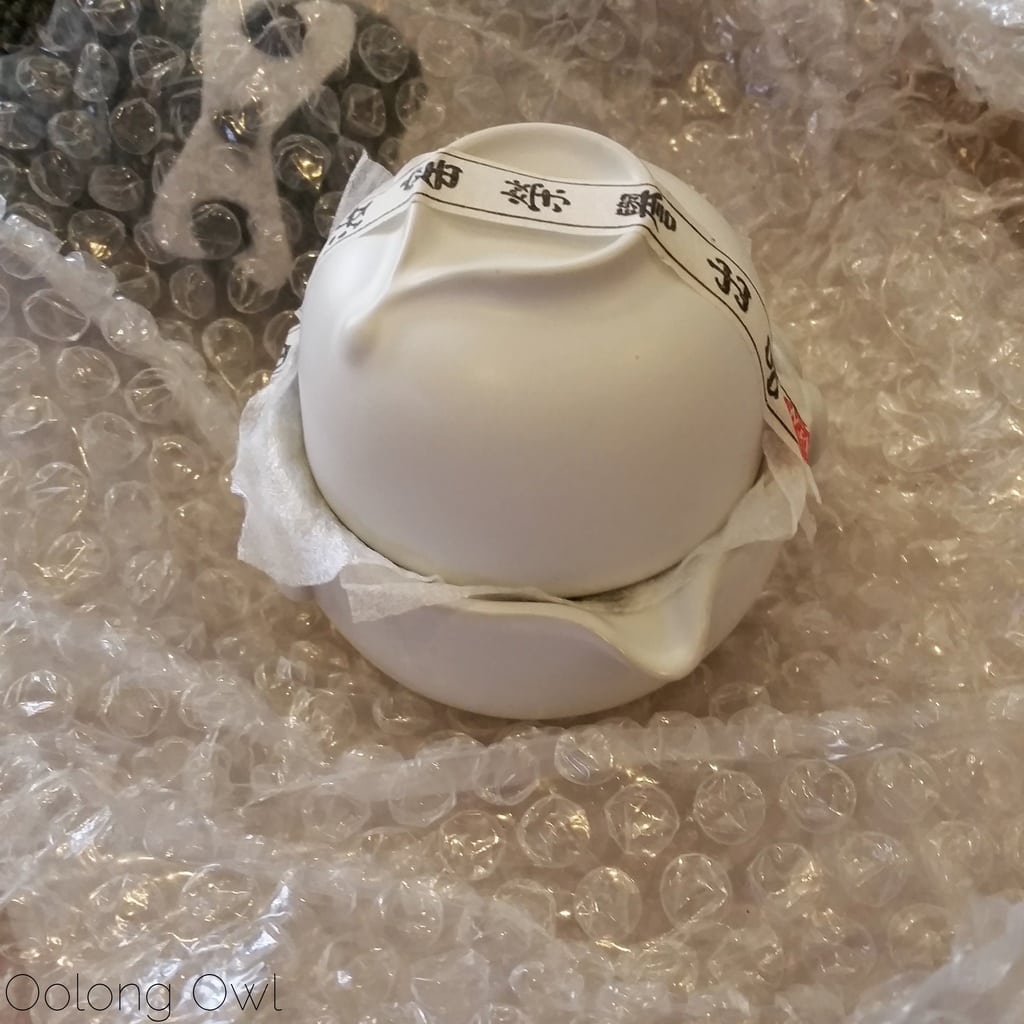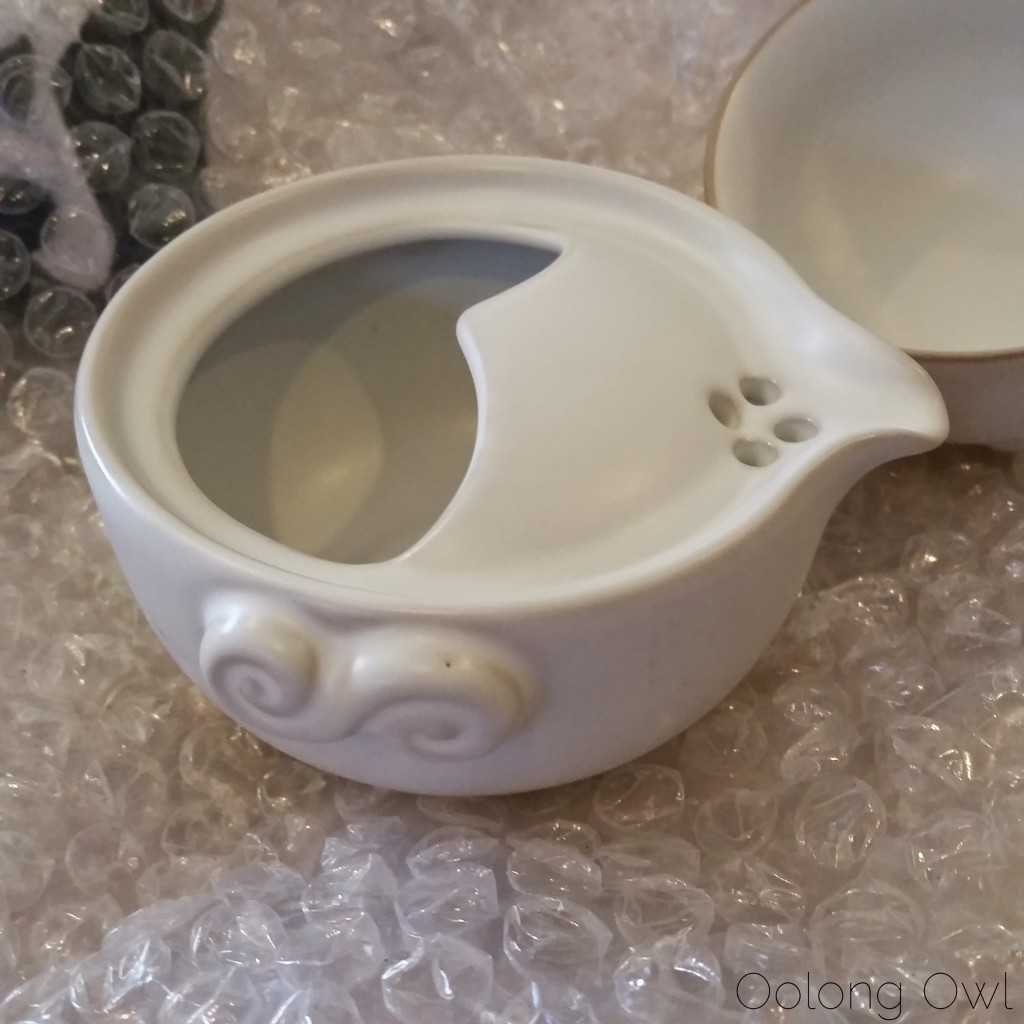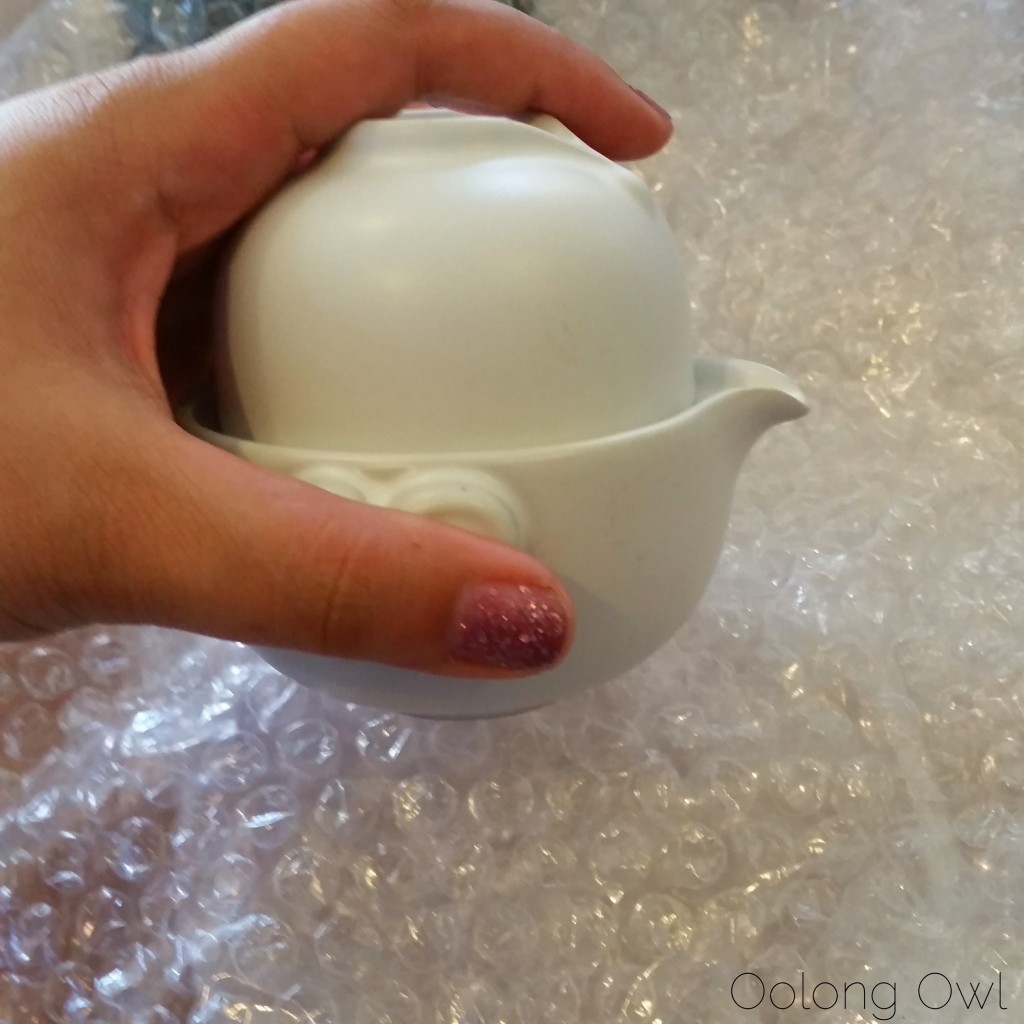 For the style of this gaiwan – it is called a travel gaiwan – the lid is also a tea cup! The capacity is usually on the smaller side for these gaiwans, perfect for tea for one or if you want to blast through tasting a pu'er or oolong. This one was listed at 120ml, but I think it is closer to around 80 or 90ml.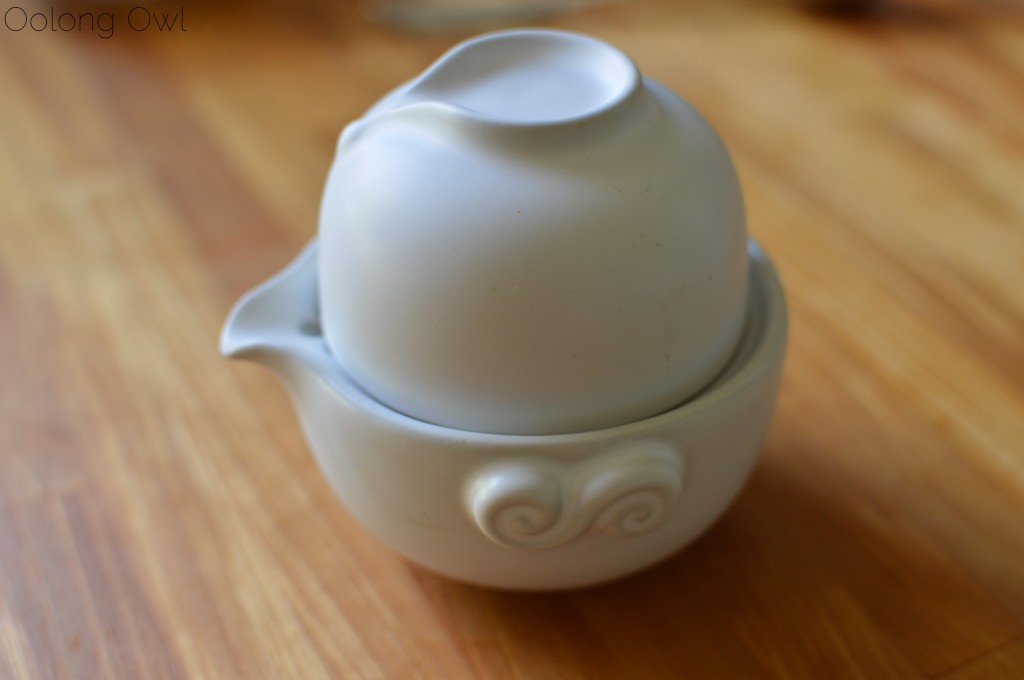 The "wall" lets you pour your tea without a lid on the gaiwan and the small holes act as an impromptu tea filter.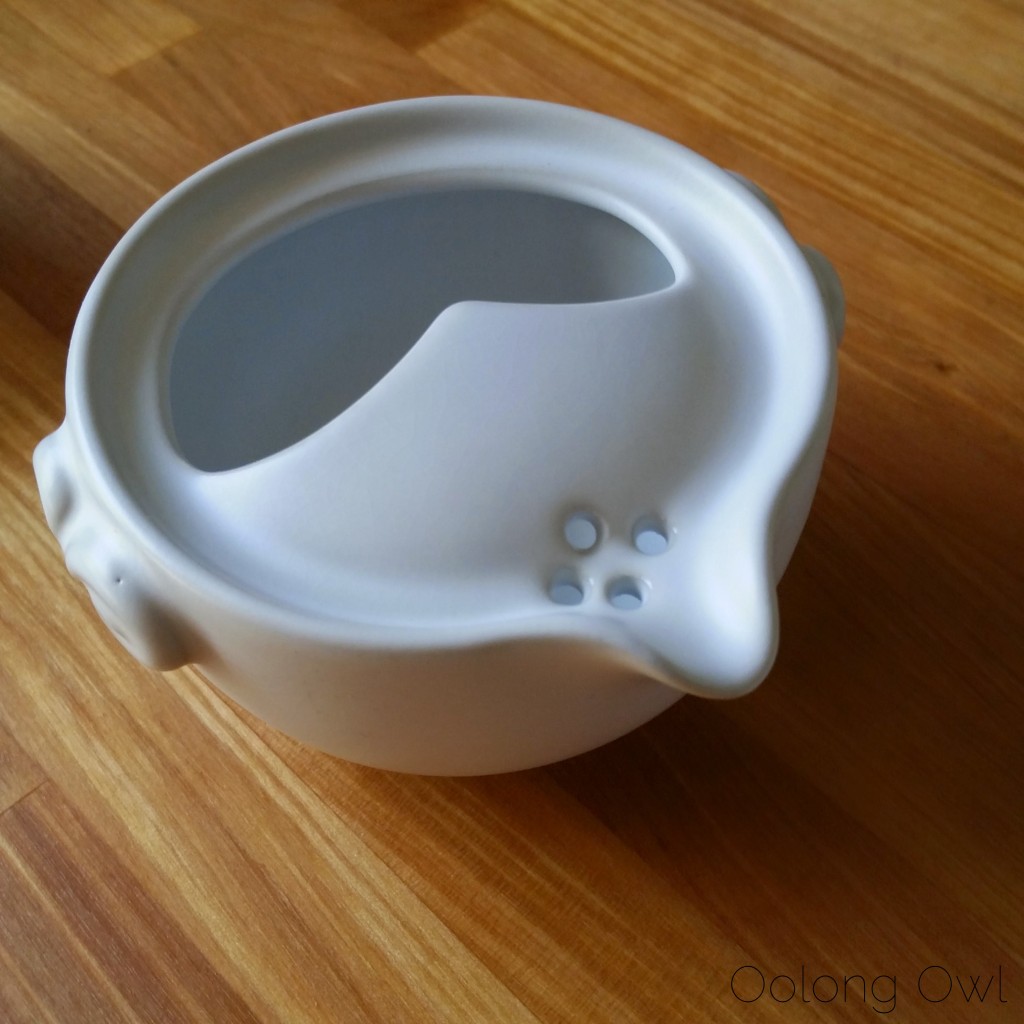 I found the top wall was good at keeping some big leafed teas as bay, though I had some later infusions of leafy raw pu'er fall out the top.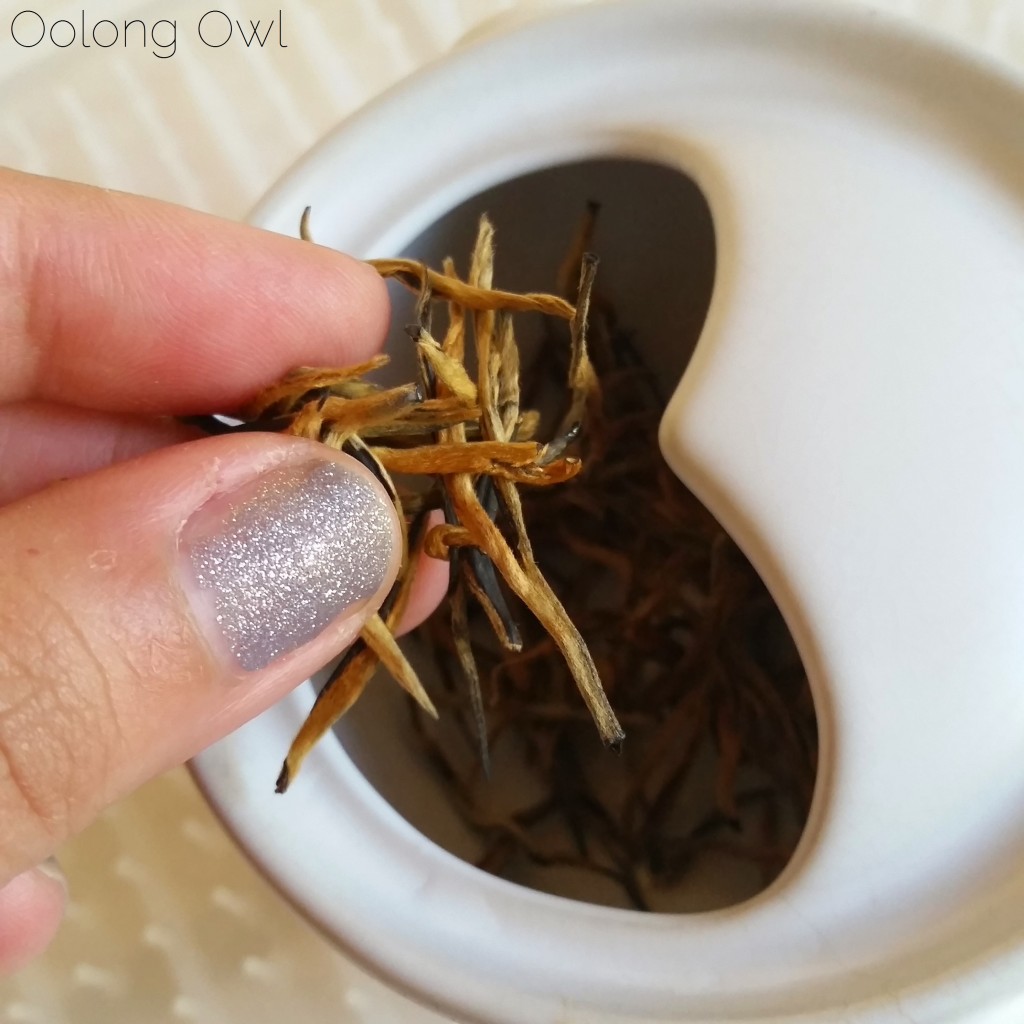 I did find, without a lid on this gaiwan you'll be more likely to feel the hot steamy water while pouring. With that said, you have to get used to grasping the gaiwan from the back around the neck of the gaiwan and pour, instead of over the top like normal gaiwans.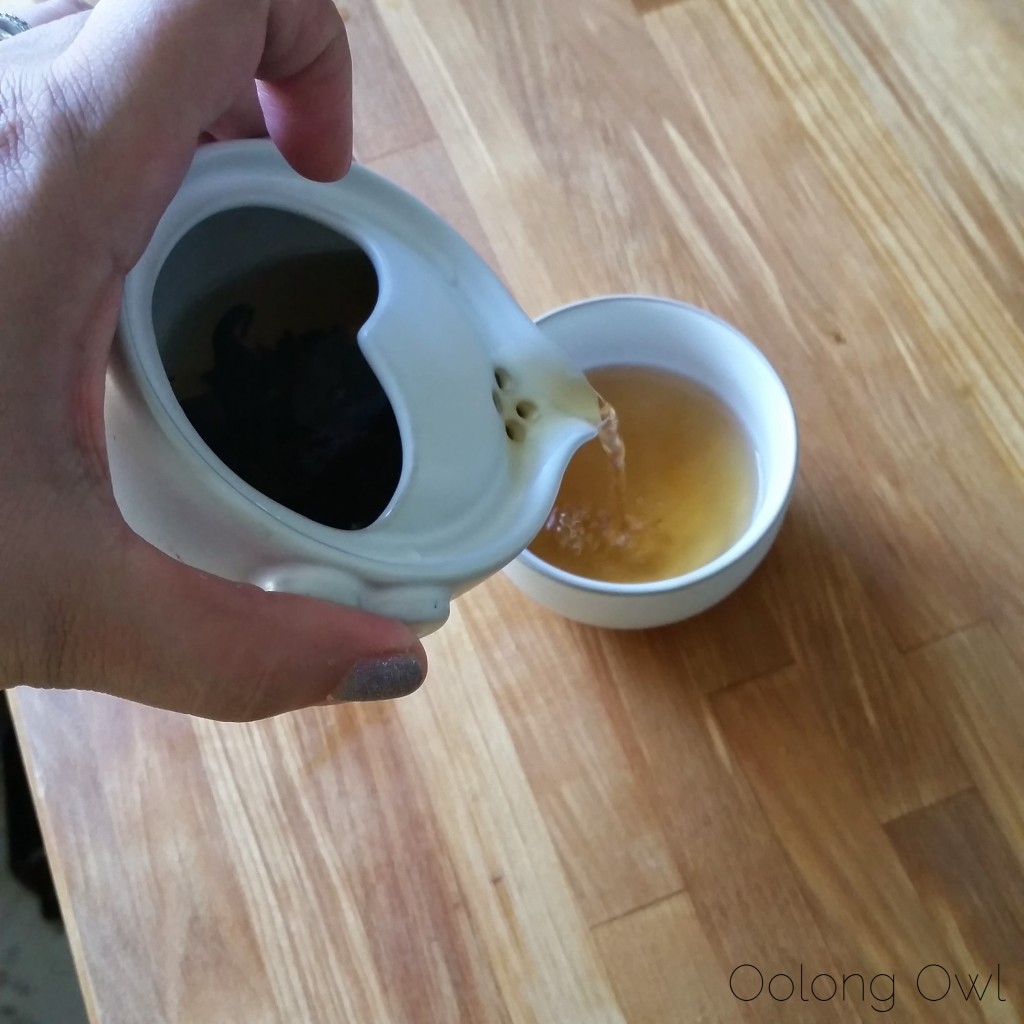 I found this gaiwan pours slow as the hole doesn't let much out and the tea likes to bunch up against them, slowing the pour. Despite the slow pour, I found this gaiwan a better fit for my small hands in comparison to the other "easy gaiwan" styles which are very wide gaiwans. I think this has to do more with the glaze or thickness of this gaiwan, but I found this gaiwan and cup much hotter to handle than others. The side handles of the gaiwan do get hot and the entire cup gets hot. With extended brewing, I found my tea stayed hot for a long time, which was nice.
I don't know if I can get a camera to pick it up – but there are tiny cracks already in the glaze, but they are super faint since it's white on white. After three infusions of black tea, I got a little bit of tinting on the edges of the cup.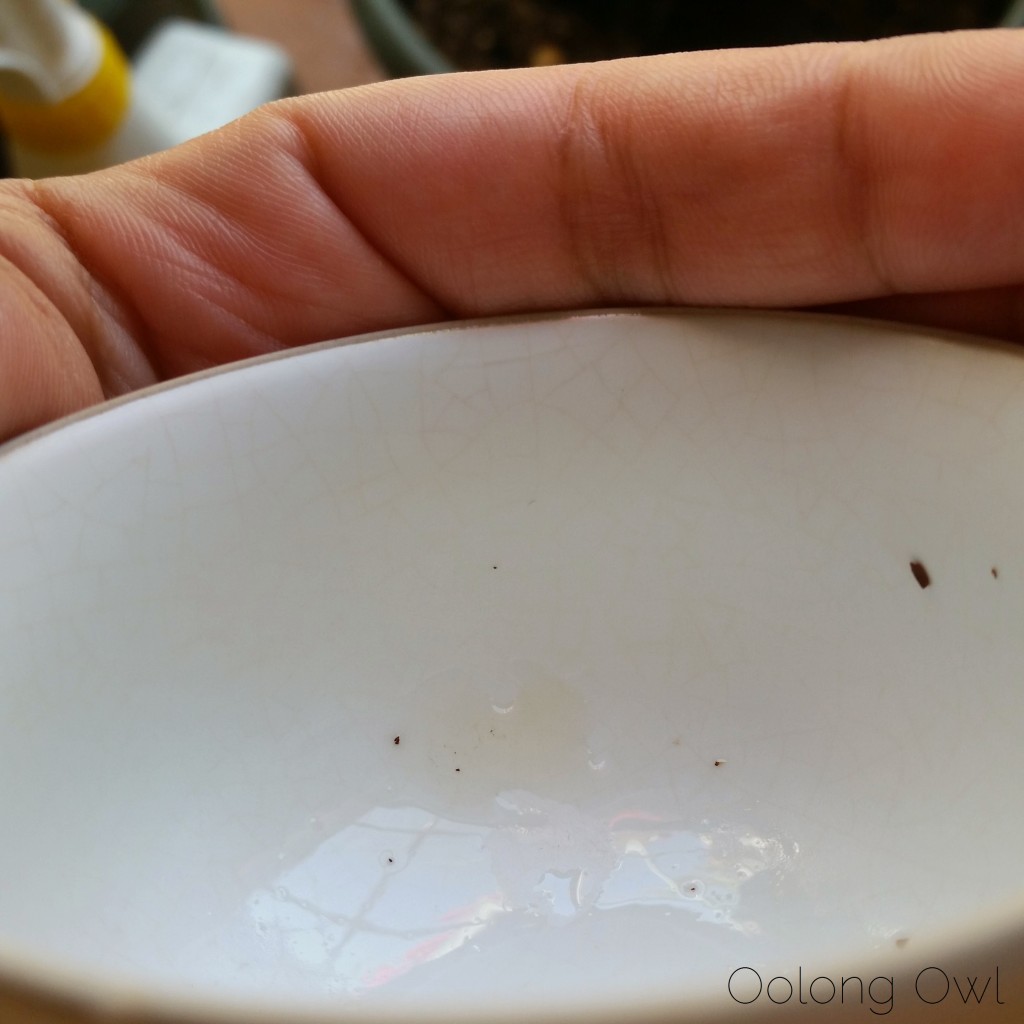 I've only been using this gaiwan for pu'er and blacks so far, each round with around 10 or more resteeps. With the 3rd  round of use the cup I got more pronounced cracks, mostly on the edges.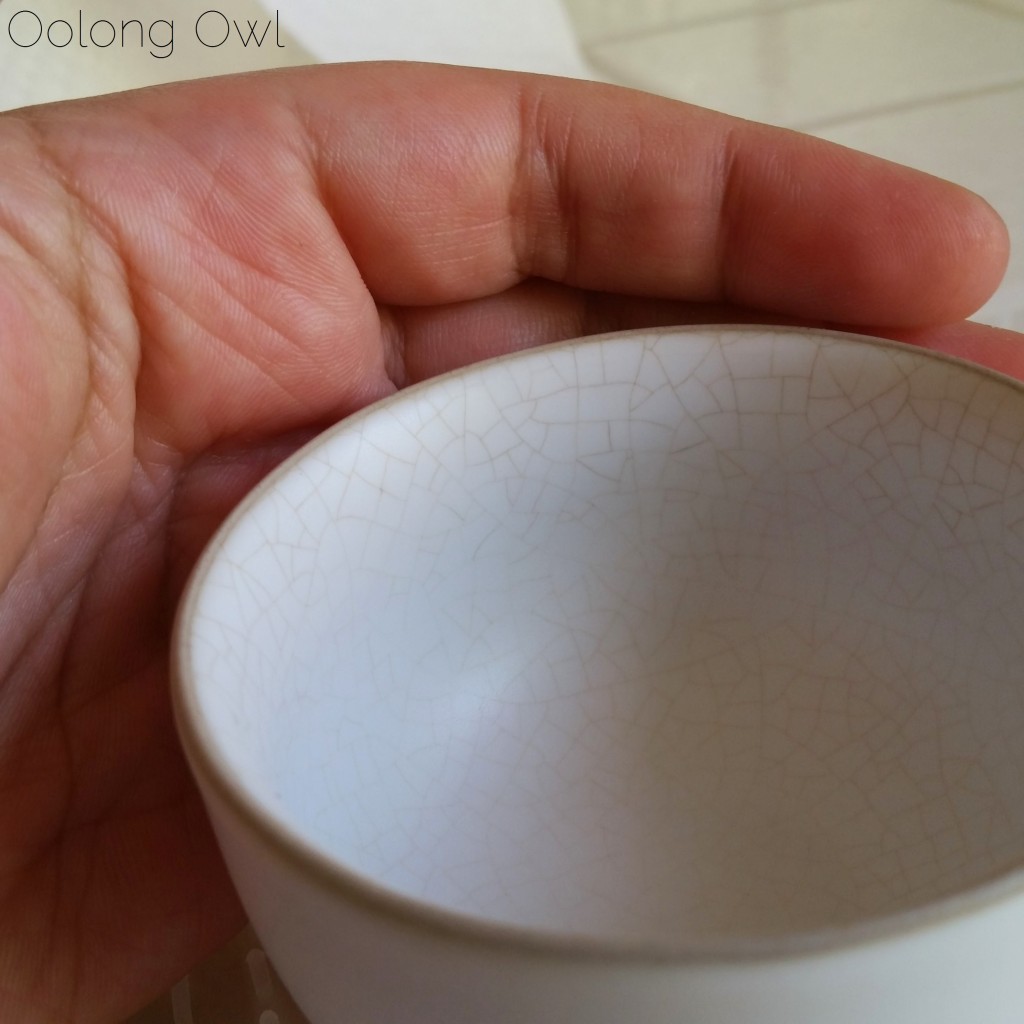 5th time using the ru kiln travel gaiwan most of the insides has visible tinted cracks, but the outside is still a clean white.
Overall, I really liked the Travel Gaiwan's shape and size, even for home use! I haven't taken it out for traveling, but I can see it doing well, especially since it comes with its own cup – no more looking silly with a pretty travel tumbler/pot and a fat boring restaurant mug.
The ru kiln glaze has provided me with much entertainment, like I get to baby my tea ware similar to a yixing pot. My ru kiln travel gaiwan cost much less than a yixing pot so I feel less stressed out about being as careful handling it.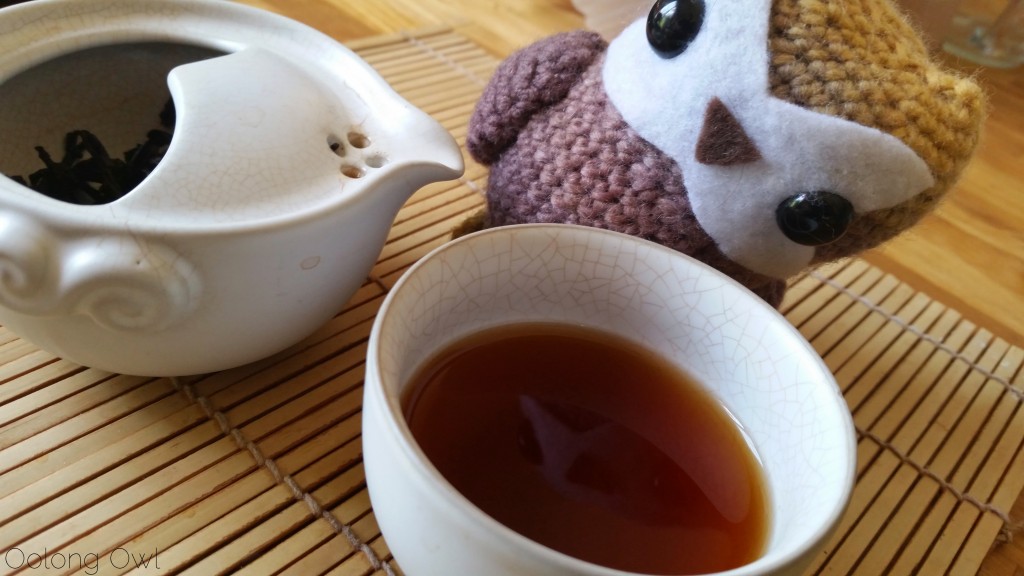 I can't wait to see how this Ru Kiln Travel Gaiwan set looks after lots of use – I'm sure you'll see me use this cool tea ware in future Oolong Owl reviews and on my Oolong Owl Instagram!