Oolong Owl invades the World Tea Expo 2015
Here it is, my haul from the World Tea Expo 2015! Admittedly, it is hard to purchase things for just yourself at the World Tea Expo as many are sold as wholesale, or they just had one or two items as demo.
I purchased a bunch of tea books – I learned from last year that the books will disappear. Cook books were of interest to me, my husband and I buy (and receive) lots of cookbooks. I purchased 3 cook books – Tastefully Small Savory Bites, Tea Party: 20 Themed Tea Parties with Recipes and Tea & Sweets: Fabulous Desserts for Afternoon Tea.
Tastefully Small Savory Bites is of savory hors d'oeuvres. Some are pretty cheffy and interesting, like Rose Beef Canapes and Caramelized Onion Lamb cups. I got this book signed too! I need to work on my appetizer game, my dinner events have always been a brick of cheese on a wooden board.
Tea Party: 20 Themed Tea Parties with Recipes runs with various tea party themes, like bridal shower, gentleman's tea, and garden tea party and has a menu of savory and sweet recipes as well as tea list.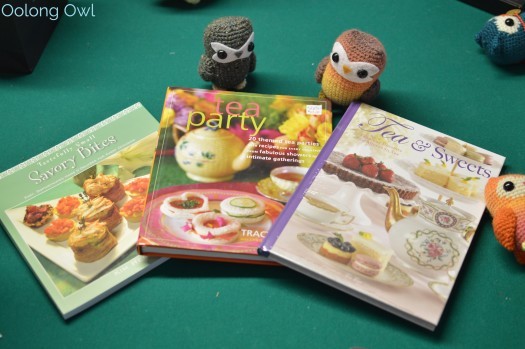 Tea & Sweets is my favorite of the three – the recipes look amazing! All are tiny and fancy dessert ideas. If you are familiar with Teatime Magazine, you know their photos and recipes are great. This cookbook includes various mini cheesecakes and brownies to fancy like Lemon White Chocolate Mascarpone Flower Tartlets and Chocolate Truffle Cones with Jasmine Whipped Cream, and this sexy Banana Fosters Tartlet.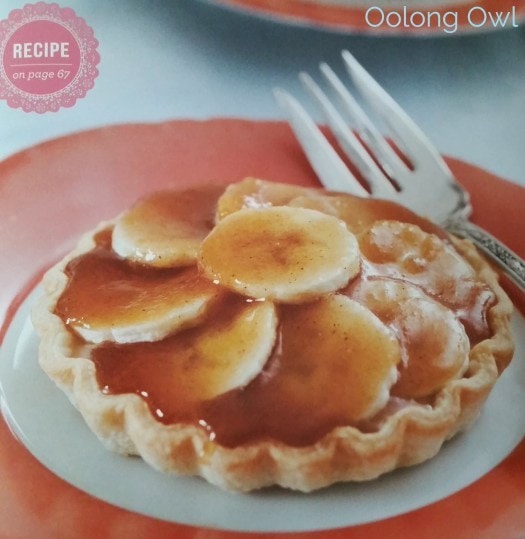 I also got this book – The New Tea Companion: A Guide to Teas Throughout The World by Jane Pettigrew & Bruce Richardson. This book features photo listings of various teas by region and brewing instructions, as well as information on the tea. Pretty handy to learn about all the teas out there!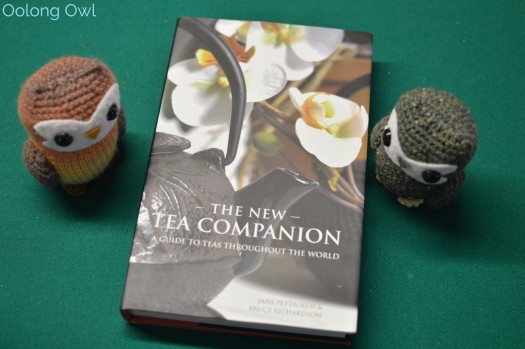 And I got my copy signed!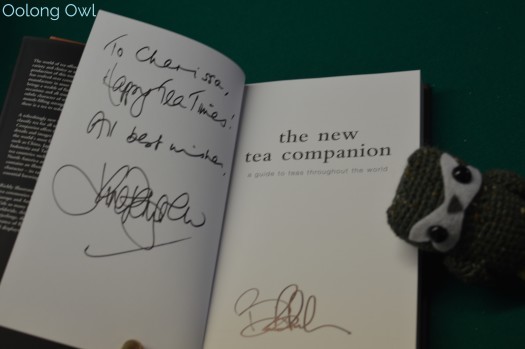 For tea, I purchased 2 pu'er cakes from LongRun Tea, one 2012 Jasmine Ripe 100 gram mini cake and a 2011 ChunHui Raw 357 gram. I bought the jasmine cake since it was small and cheap, but came back for the raw cake. I sampled it when I first found their booth, then I bought the Jasmine cake. I then walked around the floor for an hour and kept thinking about the flavor of that raw pu'er, then went back and purchased it!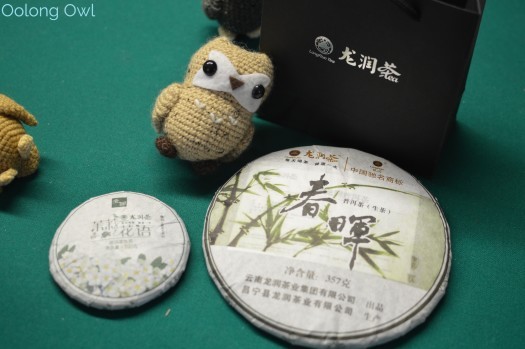 I posted about these cups from the Taiwanese ceramics Freecer Co on Day 2 and on the last day of the World Tea Expo I went back and got a pair for me and for someone else. They were pricey, but so beautiful and with a nice weight to them.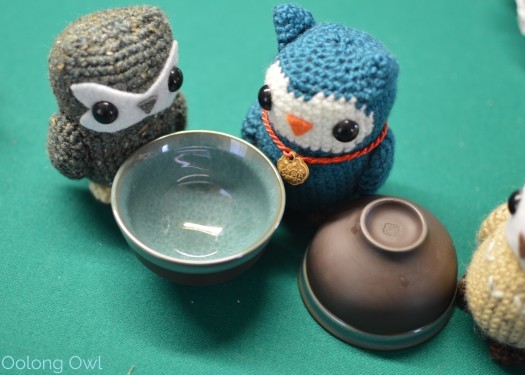 I love the color and the glaze! It looks amazing in person!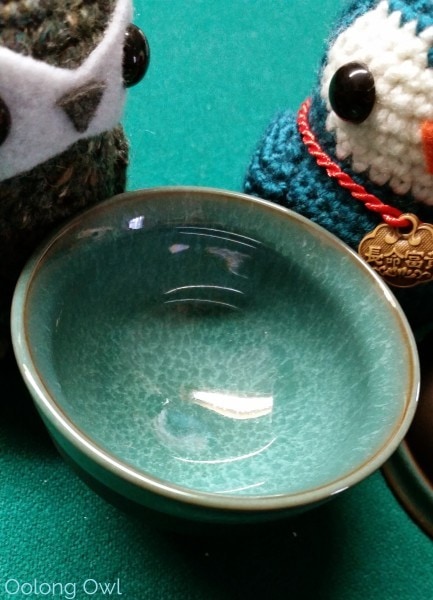 This was the first thing I bought at the World Tea Expo within the first hour I was there. Turns out, this was the only one left (already!) besides the one on demo. This is Summus' cold brew oolong set, with a gorgeous cold brew bottle that changes color depending on water temperature! I also got extra black and oriental beauty teas. Their Taiwanese black cold brew was amazing!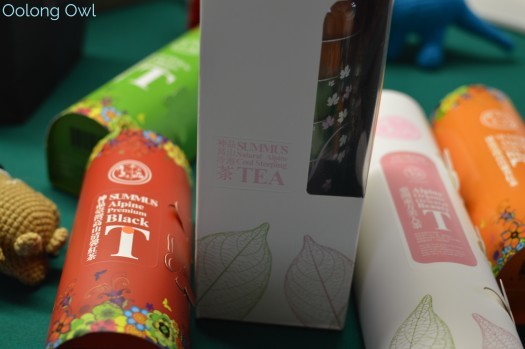 The design is a tree with birds, designed by the seller's talented 6 year old daughter! I love the bottle shape, ease of use with a built in filter in the silicone lid! They also had a dragon and a butterfly design but this one spoke to me. I will be doing a more in depth review in the future. I can't wait to use this bottle, it is perfect for Spring and Summer cold brews!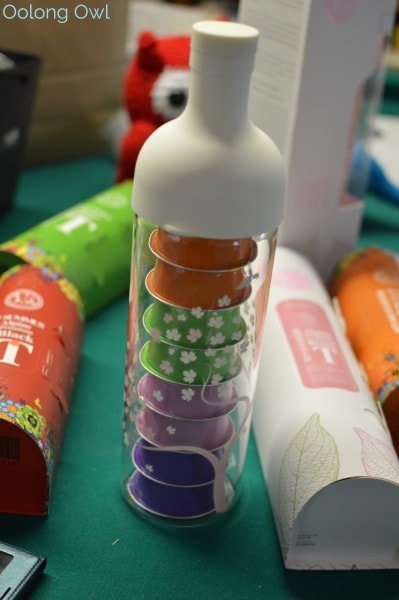 After my purchases and the tea samples from the World Tea Expo, my official tea stash count is…
drum roll!
591
CRAP.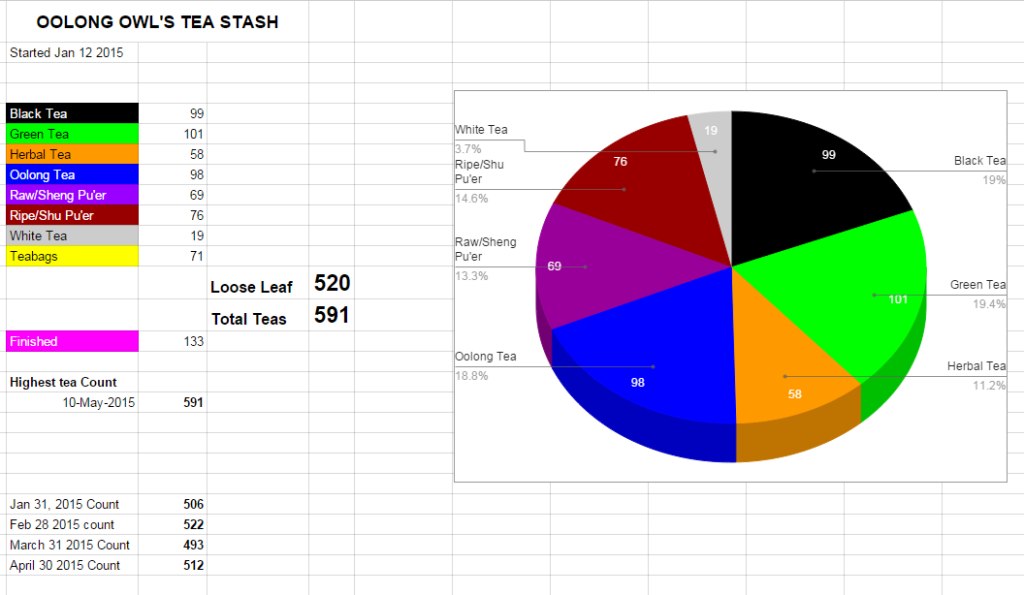 I hope you all enjoyed my posts and photos from the World Tea Expo 2015! World Tea Expo will be back in 2016 on June 15-17th in Las Vegas!
(All my purchases, but amazon links are affiliate)