It certainly feels weird for me to review just a single matcha and not 20 of them at once, as the last 4 matcha reviews I've done all are huge comparison ones. Today's review is a matcha from an online seller based in Nevada, First Harvest Tea. At this time, they just have a single matcha for sale, the Organic Ceremonial Matcha, and a free matcha recipe ebook.
First Harvest Organic Ceremonial Matcha is also available on Amazon!
This matcha is from Shizuoka, Japan. It is Certified Organic by the JAS-JONA & USDA.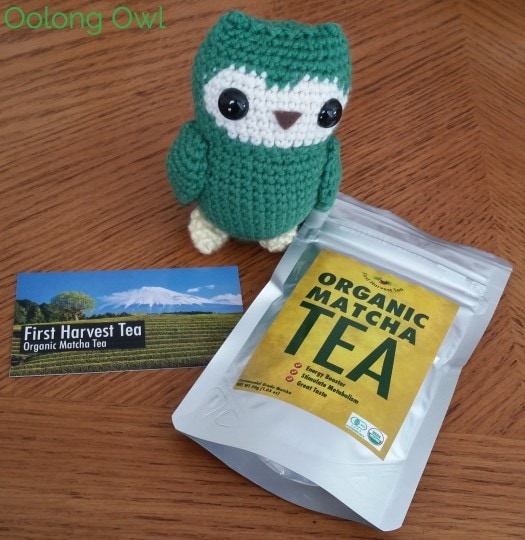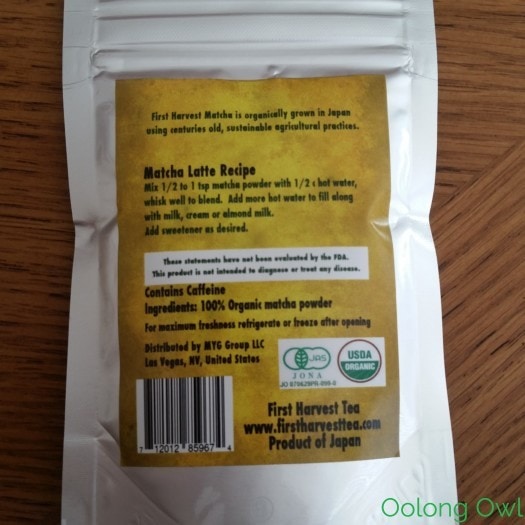 Matcha Powder and Preparation
The matcha powder is a light grass green colour. It's not super vibrant but pretty good looking. The matcha has a herbal grass and sweet scent to it.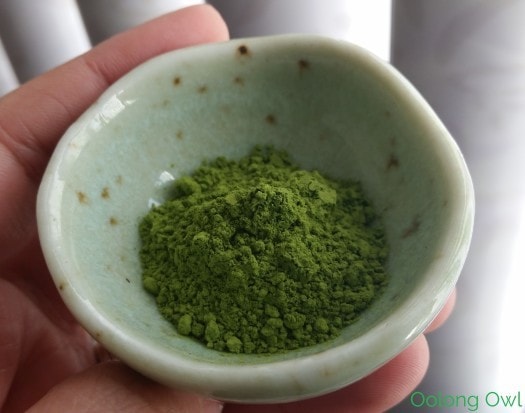 I made this first batch fairly traditional. I used 3 grams (around 1 teaspoon) and it worked out to under 1 cup of 160F water. I am lazy, so I used an electric frother to start, then foamed up with some quick whisking by hand.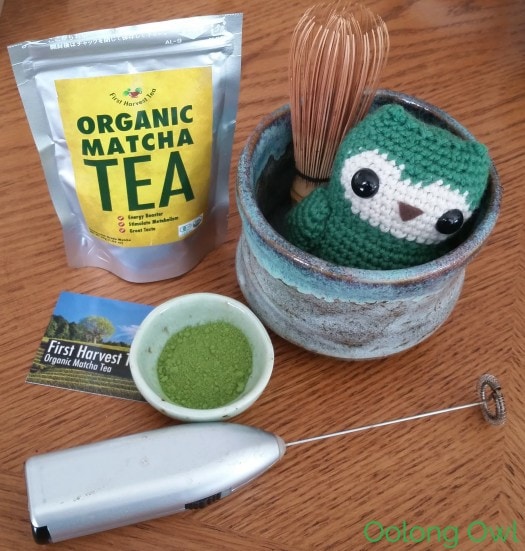 First Harvest Tea's Matcha whisked up with a great thick foam. I ran my finger through and found no bald spots.
Tasting of Organic Ceremonial Matcha from First Harvest Tea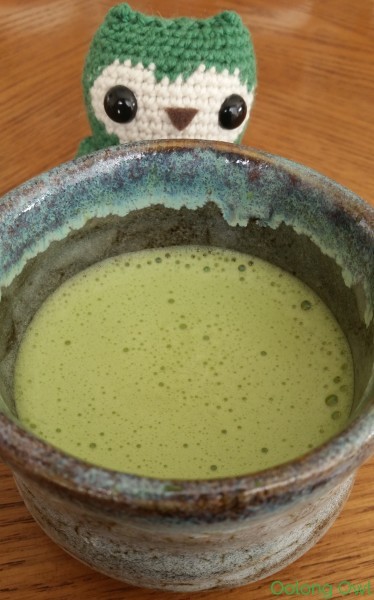 First Harvest Tea's Organic Ceremonial Matcha is on the light bitter side first sip. The notes are of strong and savory grassy green, hint of cream with a fresh, almost spearmint aftertaste. The texture is lightly creamy. This matcha has quite a punch of green, but not as unami, creamy, sweet or rice like as some like in their matcha. I do like how fresh this one tastes though, especially with the aftertaste.
With the strong grassy flavor, I think First Harvest Tea's Matcha would be a good one to make smoothies. Let's go!
Smoothie Time!
I'm a fan of peanut butter and spinach smoothies, but I don't want the calories of peanut butter and some bunny ate all the spinach. That said, I'm slapping together a serving each of PB2, matcha, along with some vanilla whey for protein and fitness fiber to make it come out (hahah), blended with a handful of ice. A splash of honey would works well here too.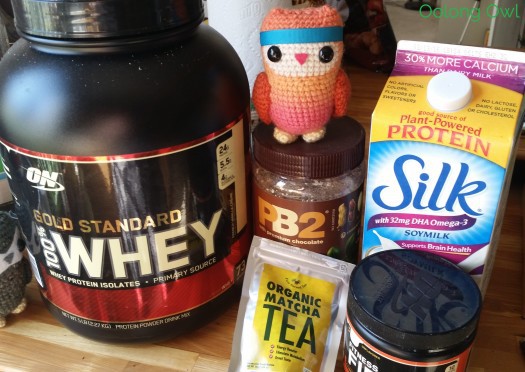 Yup, this matcha is very crisp and green, excellent for blended drinks. The flavor shines for just 3 grams (1 teaspoon) of matcha and 1 cup of milk + serving of everything else.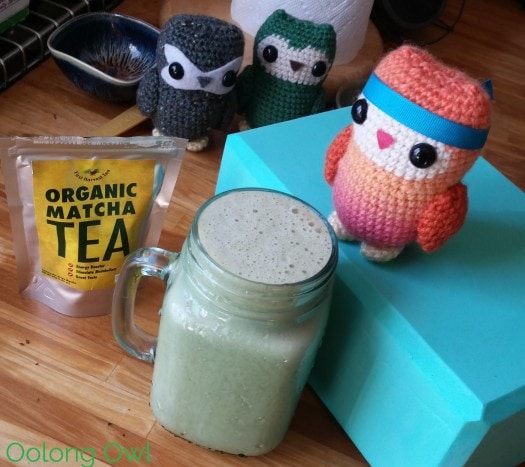 Iced Matcha
I laugh at the people asking how to "cold brew" matcha. Matcha doesn't need brewing, it's a powder! A late discovery was trying First Harvest Tea's Organic Ceremonial Matcha iced. I simply added 3 grams of powder to around 1.5 cups of ice water in a mason jar and shake it. This matcha does quite well iced as the crisp fresh green shines and the iced tames the light bitterness found in the traditional steeping.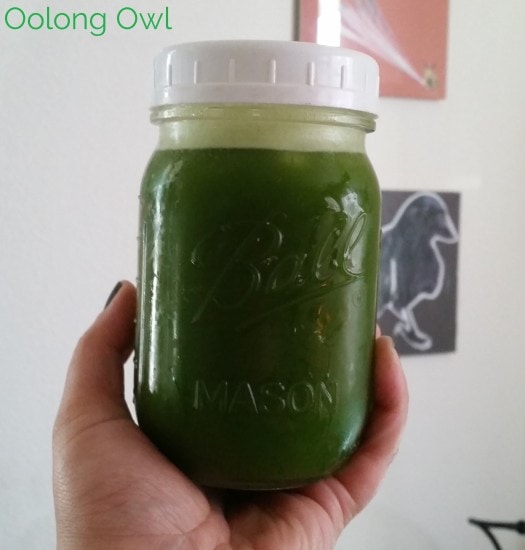 In the end, First Harvest Tea's Organic Ceremonial Matcha is a good matcha for type who want a more green grassy flavor vs. a marine flavor. Pricing right now is good, $14.99 ($24.99 originally) at this time with free shipping!
If you want something more sweet or unami, I have reviewed a lot of other matchas.