BlueChai is a caffeine free, organic herbal  butterfly pea flowers tea sold by BlueChai.com. These flowers are harvested in Northern Thailand.
I ordered a free sample of BlueChai, I didn't look much into what this tea was. A spicy tea? Though, it is confusing that "chai" can also just mean "tea". Once I got the package, on the label, it states "pea flowers". I've never had pea flower tea, so trying this tea will be fun!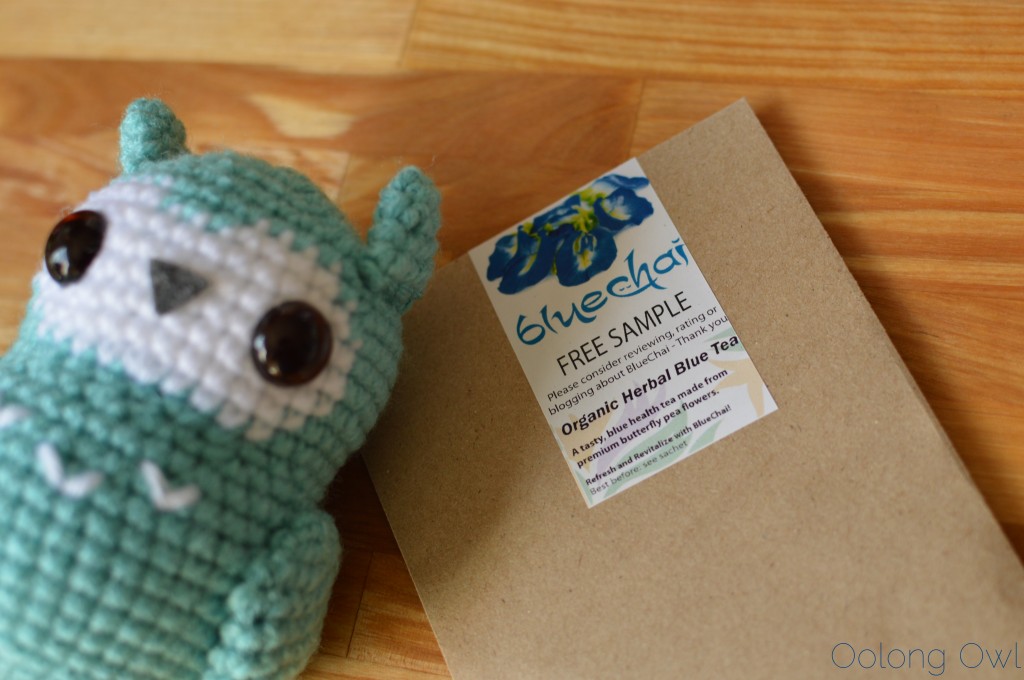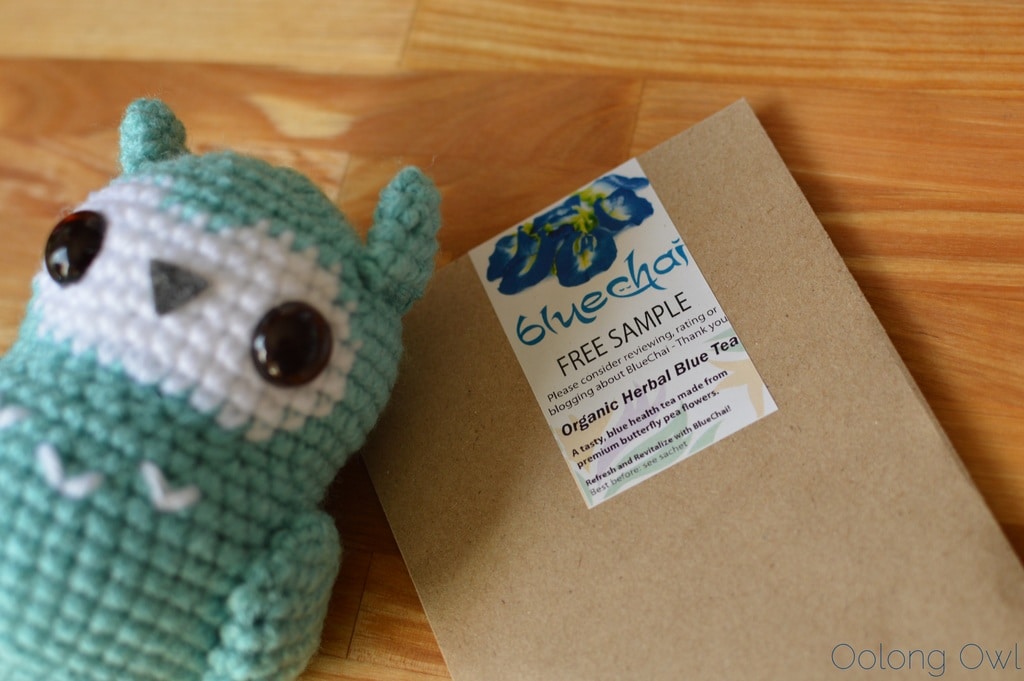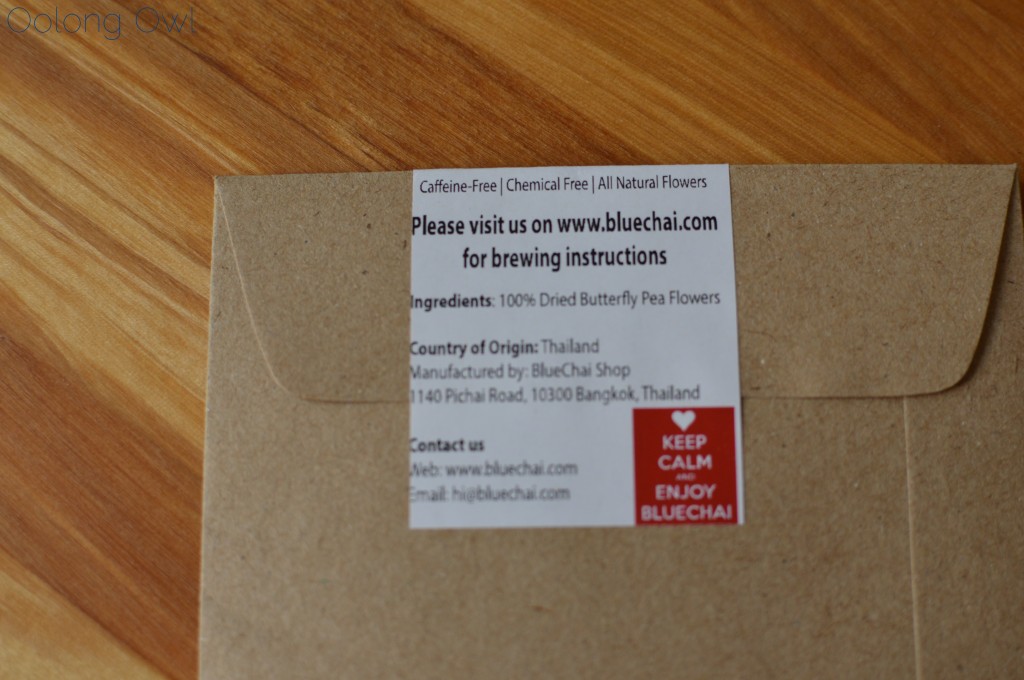 Dry Leaf
Really pretty, chunky, big leafed blue flowers with yellow centers, dressed with the odd green stem and leaf. Not much scent to these flowers.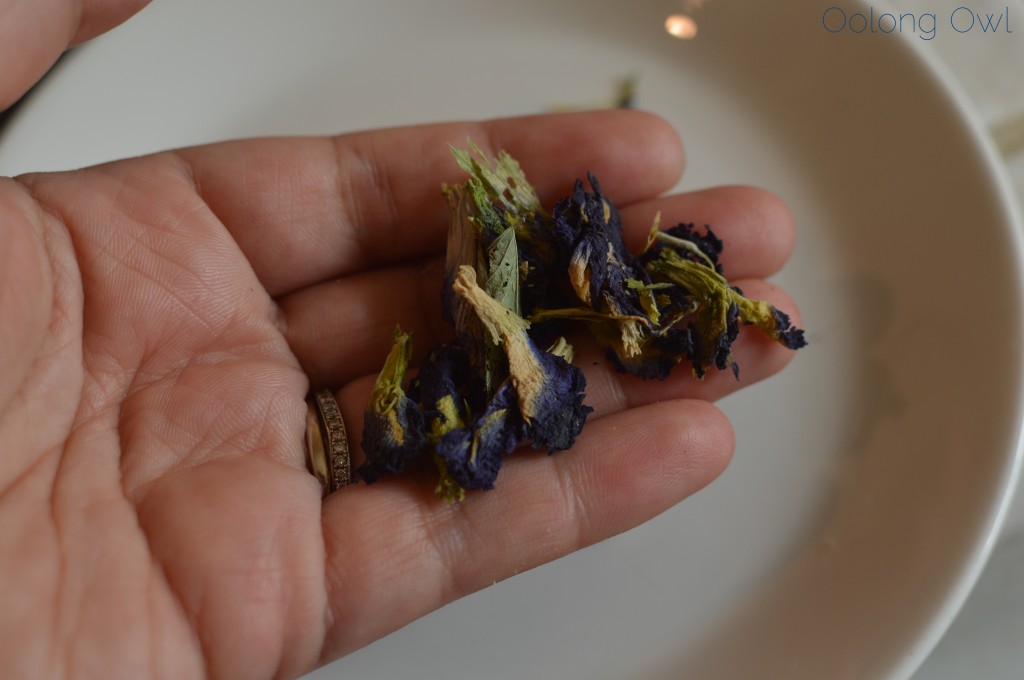 Steeping Instructions
BlueChai has steeping instructions online which state boiling water for 4 to 8 minutes, using about a teaspoon of flowers. I ended up using a bit more leaf and less time, so 100c/212F water for a 3 minute steep. I moreso stopped brewing as the colour got really crazy! Right away, the water began to tint blue!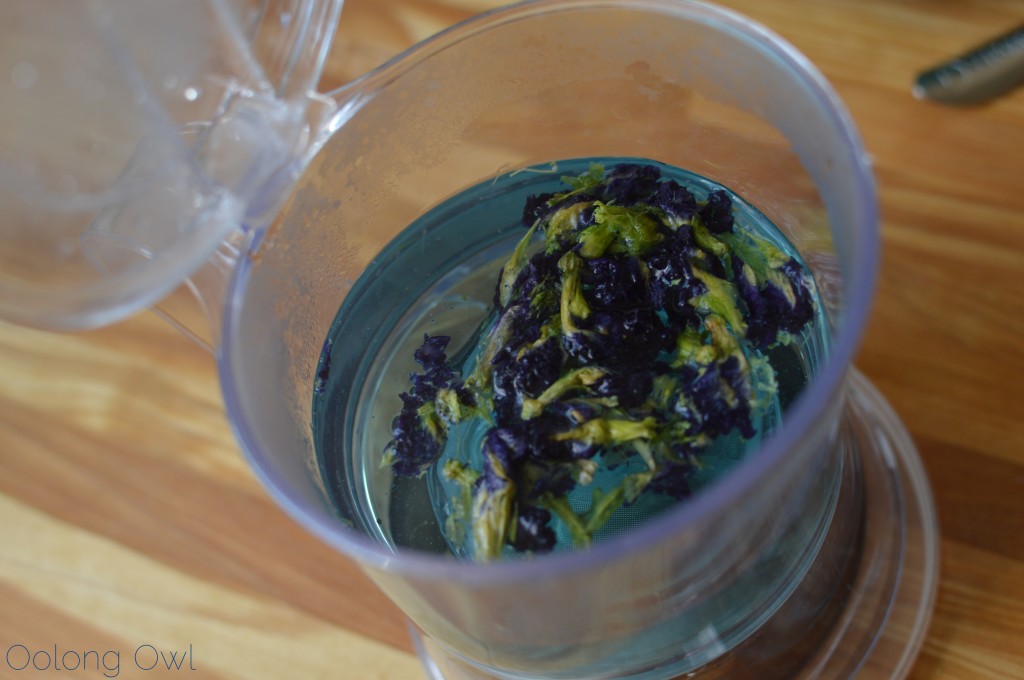 And quickly, the tea turned darker and darker!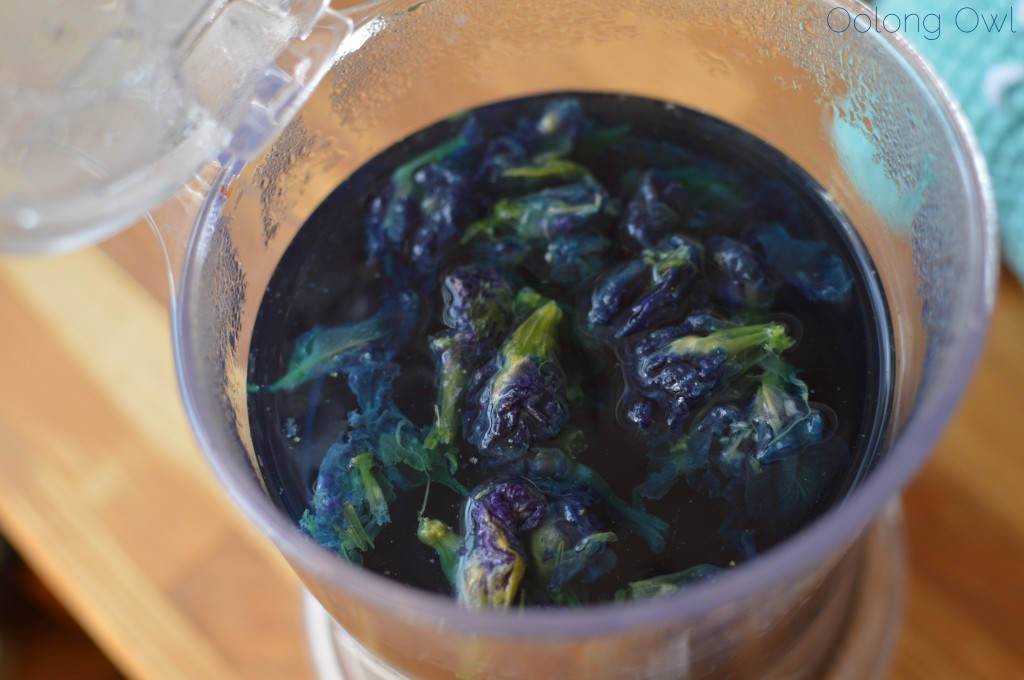 The tea has a strong, floral, leafy sweet pea scent with a dark dark blue colour. It's like a black tea, but instead of a deep brown, it's blue!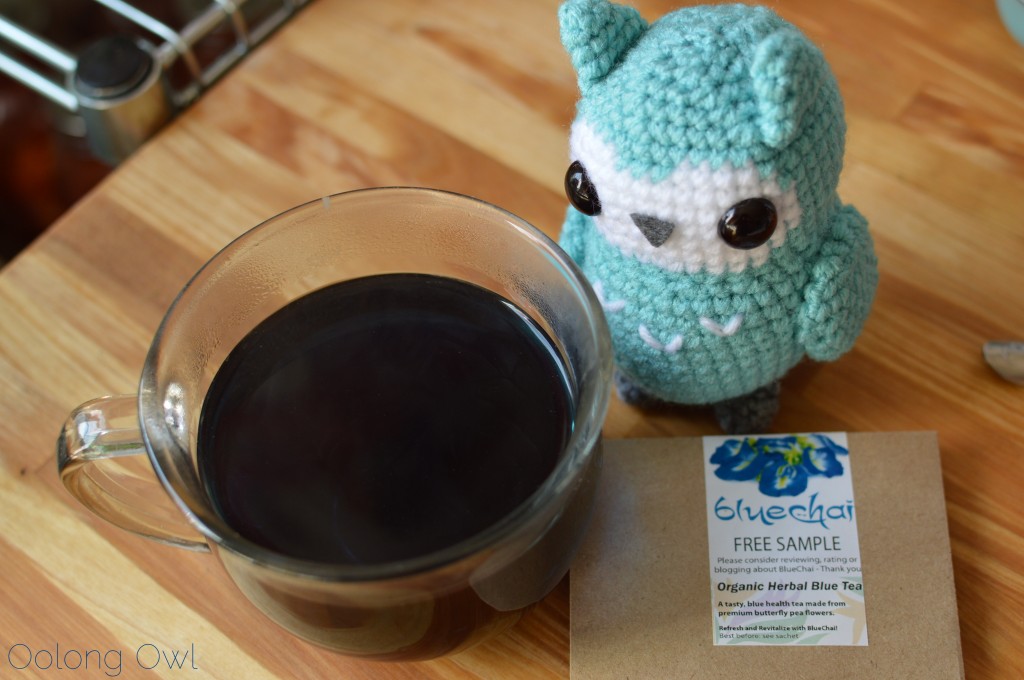 The tea leaves, post steeping, still with some colour left on them.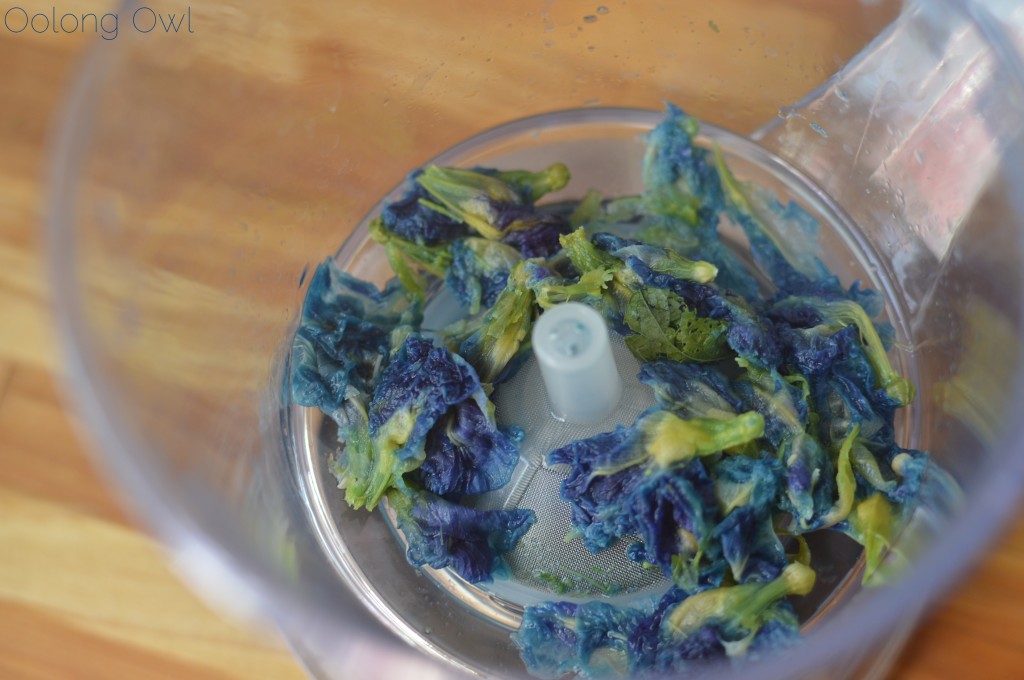 Man, this tea is blue. Let's look at it again: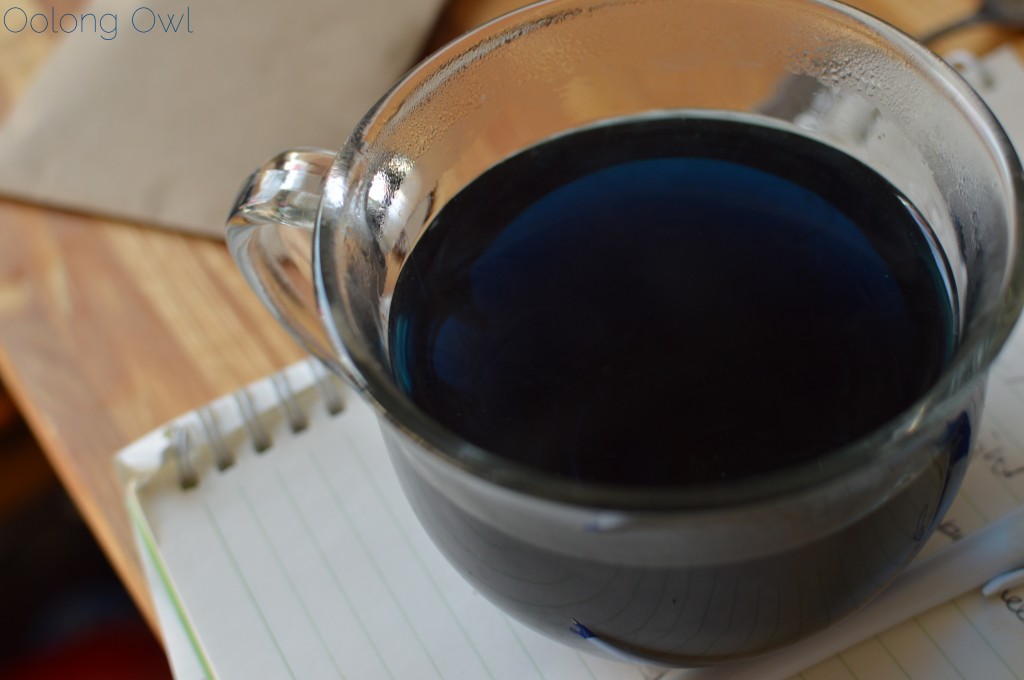 Tasting of Organic Herbal Blue Tea from BlueChai
Despite drinking something vibrantly blue, this tea does not taste artificial or "blue" flavored. BlueChai sips in sweet, kind of fluffy mouth feel and light. There is a floral sweet with a hint of sweet pea vegetal, but lacking grassy notes. The sweet vibe in BlueChai is on the herbal side, kind of like stevia. End of sip there is a peak of more floral. There is a light sour aftertaste, on the similar vibe to other herbals. Though I say there is a floral, this floral is light and on a different vibe compared to rose, jasmine, chamomile, chrysanthemum, and orchid, but more vegetal, if that makes sense. Like you ate a sweet pea with the flower stuck on it. As my cup cools, the herby flavor gets stronger, a 3/10 on the Herb-o-meter.
Lemon – So, as stated in BlueChai's steeping instructions, adding some lemon will do something funky.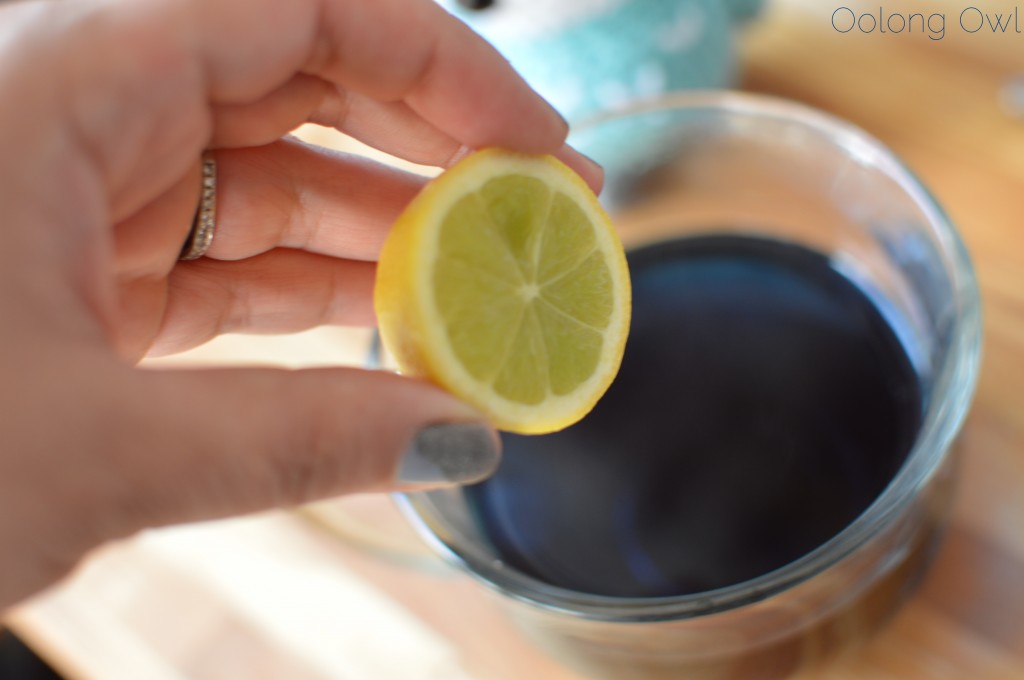 I used half a small, freshly picked lemon and squeezed it into my tea mug.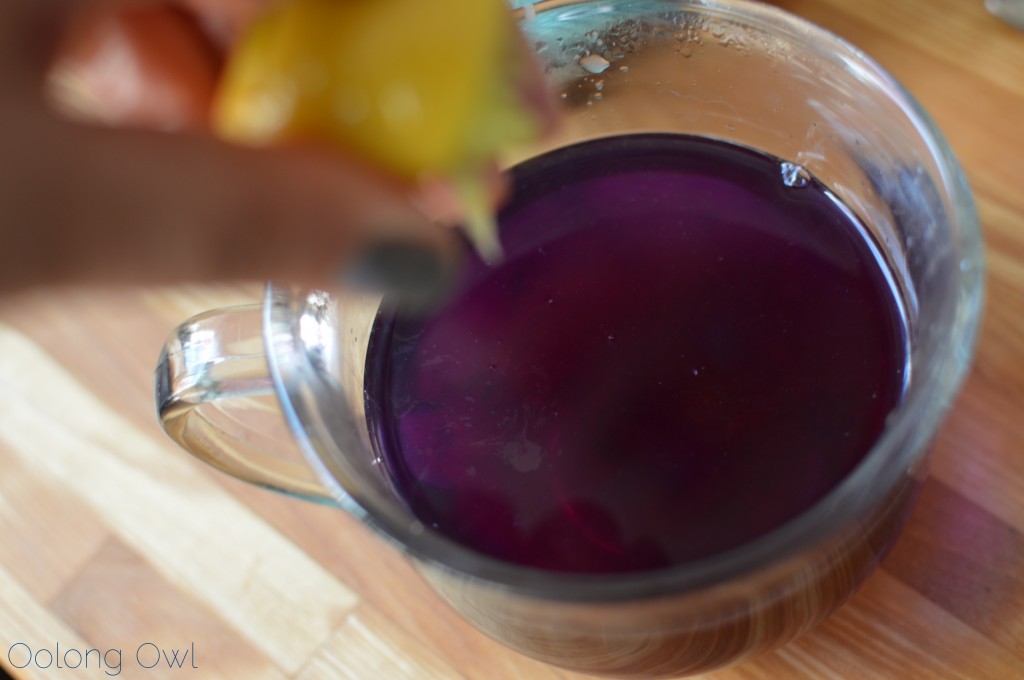 Whoa.. purple!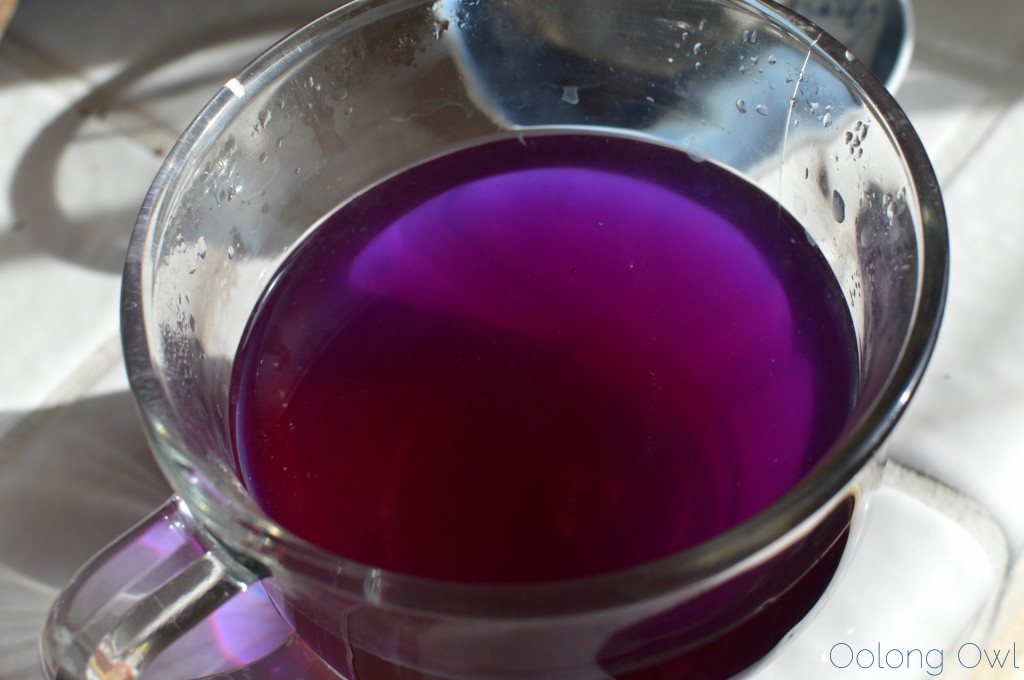 The fresh lemon pairs very well with the herbal blue tea! The lemon adds extra interest and freshness, masking some of that herbal flavor. End of sip is that light floral herb taste, which compliments the lemon. I could see this being a really nice
Comments
Organic Herbal Blue Tea from BlueChai is a really neat herbal tea. This tea is really different – I haven't had anything close to this. I love the colours of BlueChai – the deep blue and purple is just awesome and really cool presentation. The flavor is easy to drink and on that same herbal vibe compared to other herbals like chamomile, without being that floral. I say, if you are a herbal tea drinker, or looking for a tea to impress guests or want something new to drink, give BlueChai a try!
Bonus: Apparently, these butterfly pea flowers are used in tinting sweets and rice blue, as well as dyeing fabrics. I really want to dye some yarn with this! Butterfly Pea Flower Tea Owl!