Vanilla Orchid is a huang jin gui oolong flavored with vanilla. This tea is from DavidsTEA, an online loose leaf tea seller.
What a morning! I have so many teas to try. I have a "try me" tupperware full of tea with more on the way. I recently did another DavidsTEA review, but the blue packaging and promise of creamy tea screamed at me to try it. I tried to talk myself out of it – I have a couple fun fruity blends and pu-erhs waiting, but no – Vanilla Orchid won.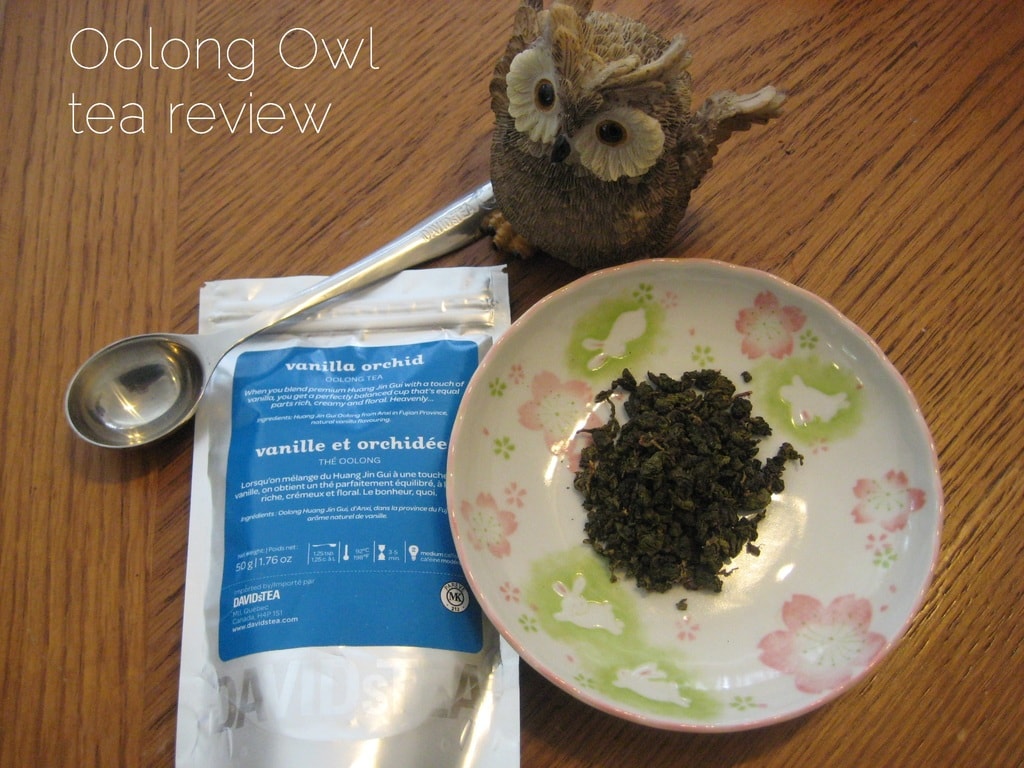 DRY LEAF: Tight lumps of dark green oolong. The smell here is amazing – sweet vanilla pudding with a hint of grassy.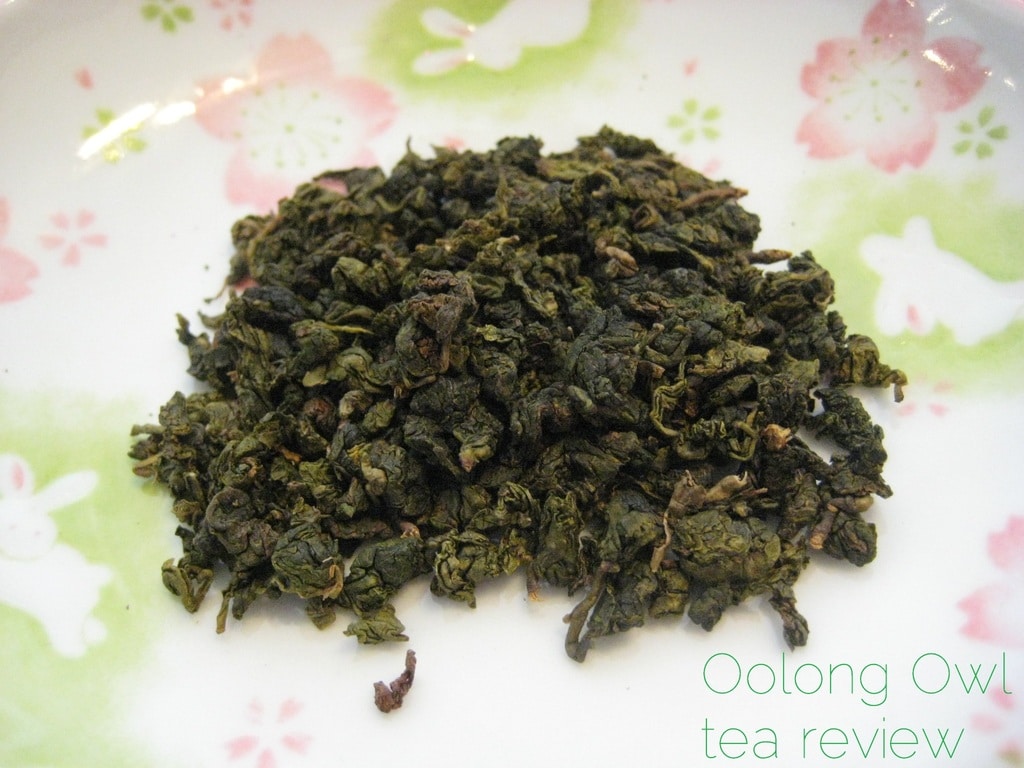 STEEPED: Oaky gold coloured tea. Vanilla Oolong still smells sweet and vanilla pudding like. I'm getting a slight floral hint too. I steeped this tea for 4 minutes over 200F water, as per instructions.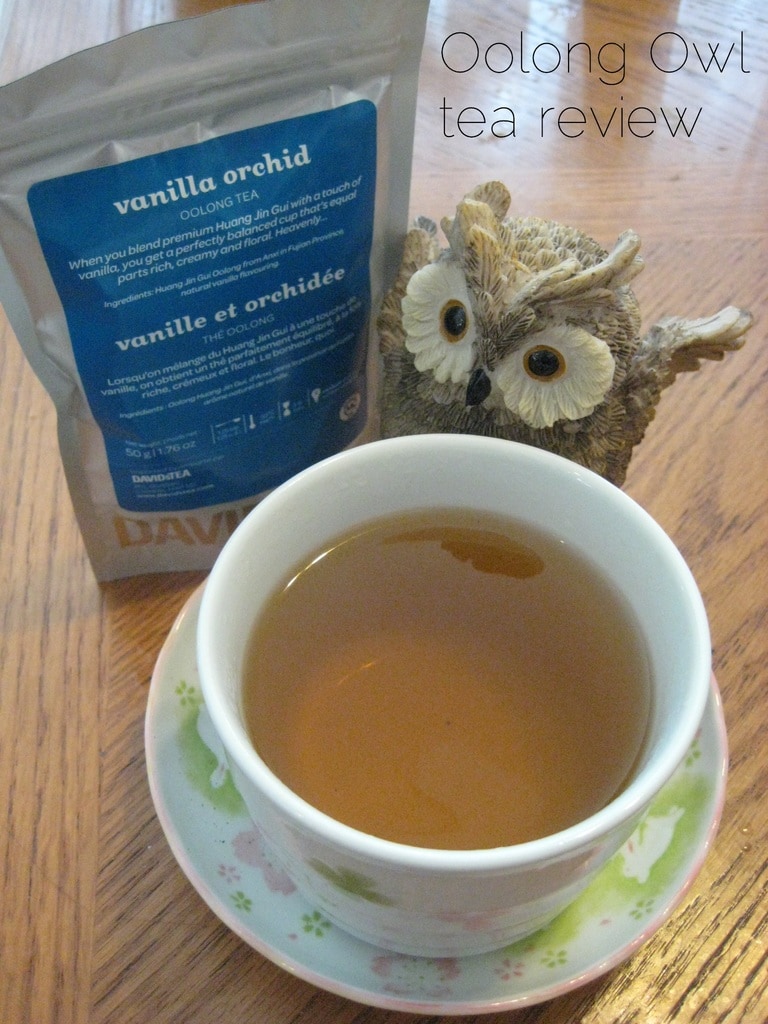 What was really neat was this was a full leaf oolong – then leaves expanded 1/3 of my Steeper for just 1.5 teaspoon.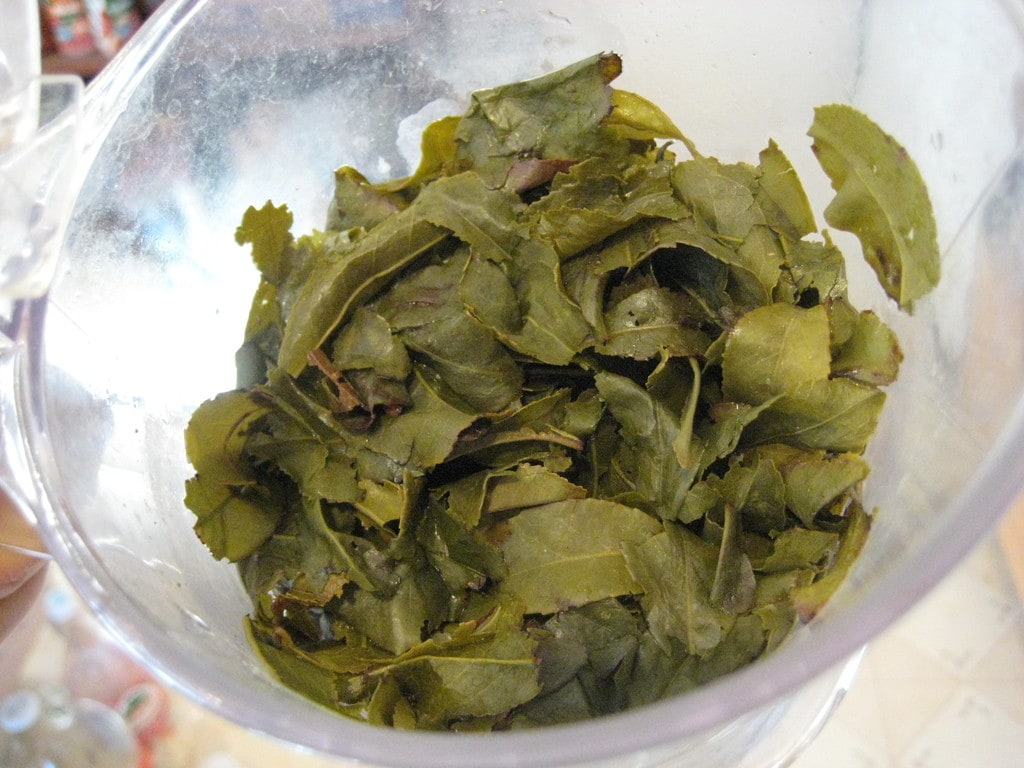 Boom! Leaf explosion!
TASTE: Upfront, creamy and smooth. The vanilla used here is delicious as if I'm eating real vanilla bean flecked ice cream or homemade pudding. After the creamy, I get the flavor of the light floral oolong. The oolong is on the grassier side. Creamy aftertaste with a creamy mouth feel that lingers. No bitterness in Vanilla Orchid. Oddly, I didn't get much tea out of this first cup as the leaves totally sucked all the water!
RESTEEP #1: The vanilla is much lighter, adding just a silky blanket of smoothness over the floral light oolong. I found the oolong here was much nicer and less strong. I am still getting the creamy mouth feel with the resteep – very nice! I thought I wouldn't get any vanilla taste at all.
RESTEEP #2: The oolong is still going strong with light floral notes. Little bit of a creamy feel aftertaste. I probably could get one more resteep, but I'm calling for now as I figure this tea would not go with my spicy kimchi ramen lunch.
TIPS: I found I liked this tea more on the shorter steep end of 3 to 4 minutes for better creamy flavor. That or drop the temperature to 190F.  Also, be careful not to over leaf here as the oolong can be quite strong.
COMMENTS: When I think about it, Vanilla Orchid is a simple tea – Oolong, Floral and Vanilla. However, there is nothing simple about the flavoring here – the three elements go together to create a full flavored tea with plenty of interest. This tea has some really good resteeps, making it a great tea to take to work and sip all day.
If you love creamy teas, give Vanilla Orchid a shot! This tea would also make a good dessert substitute – personally, I rather have a pot of Vanilla Orchid over a bowl of store pudding!