Sexy Chai is a black chai blend featuring floral elements of lavender and rose. This fun, sexy take on chai is from Steep City Teas.
Hmmm, this is the first chai for me to review here at Oolong Owl. I'll give you tea owlets some background on my chai history. During my last year of university, I loved SPICY chais. I actually burned my tongue on too much spice once when I added multiple tea bags for one cup of tea. After university, I had a bad run in with cardamon, so I stopped getting chais, especially with cardamon in it. These days, I purchase the occasional interesting chai blend. Sexy Chai caught my eye for its floral elements, so I bought it with my last Steep City order.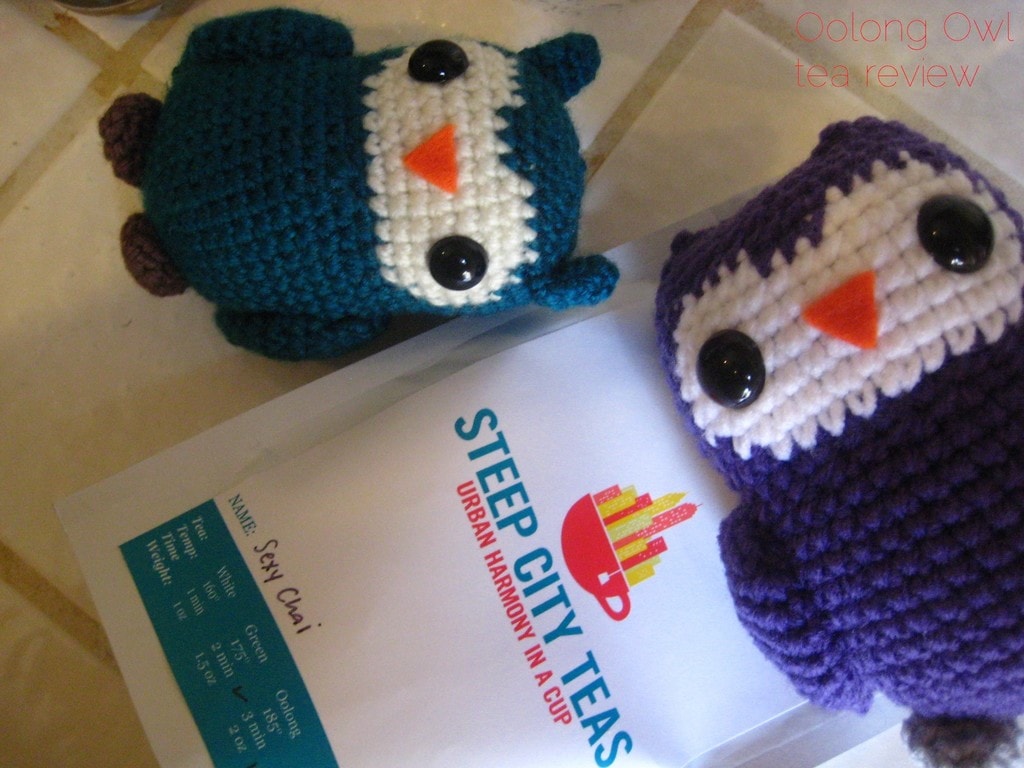 DRY LEAF: Upon opening the package, the tea smells really strong – a mix of chai spice with lavender.
Very pretty appearance, as always with Steep City Teas, with the tea a rainbow of floral over the black tea backdrop.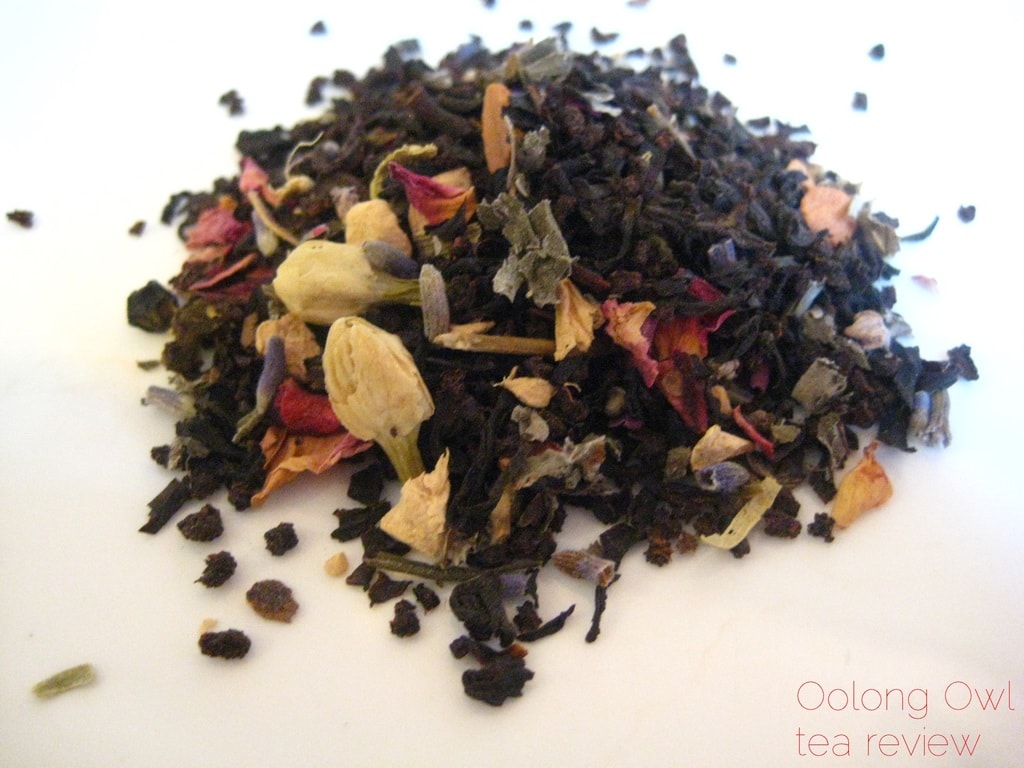 Closer inspection of the dry leaf, it appears to be a blend of black tea and a CTC type tea, along with spicy bits, rose, lavender and jasmine buds.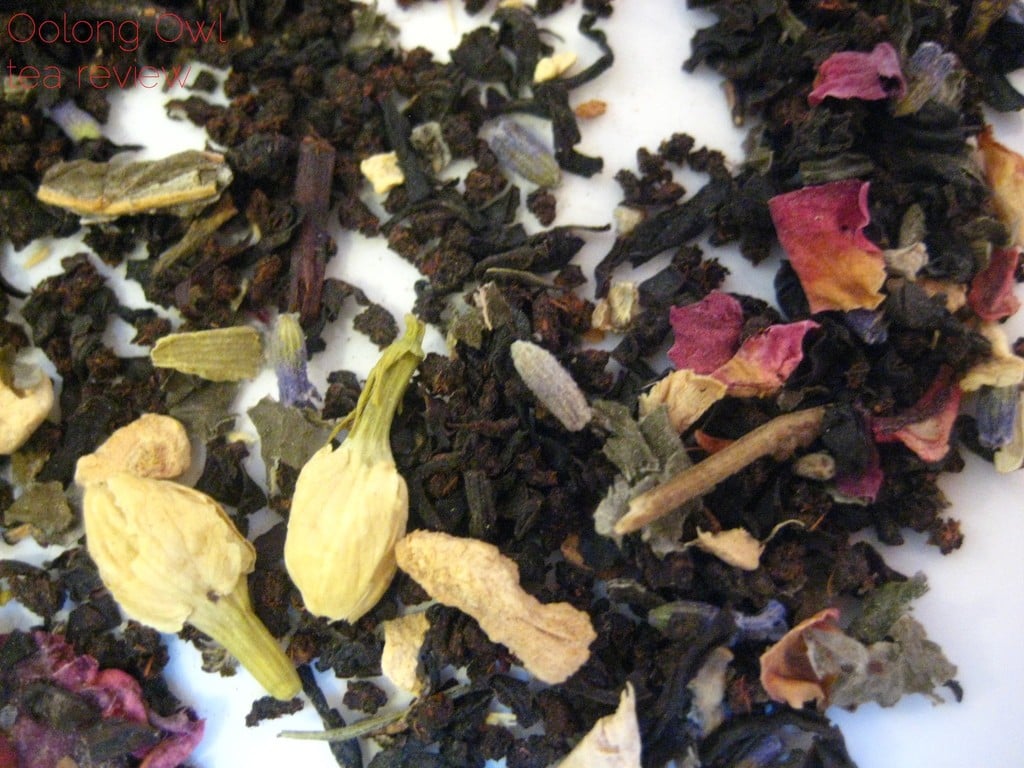 STEEPED: I followed the steeping instructions on the package: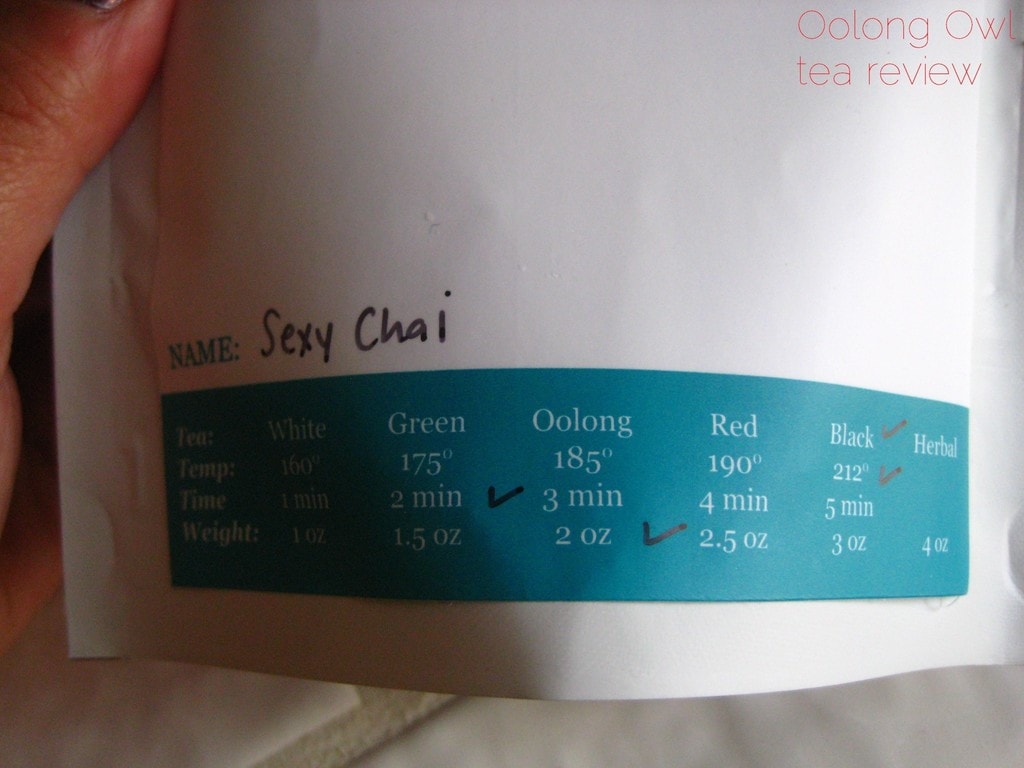 The result was a burnt amber cup of tea that smells floral and spicy – what a cool combo!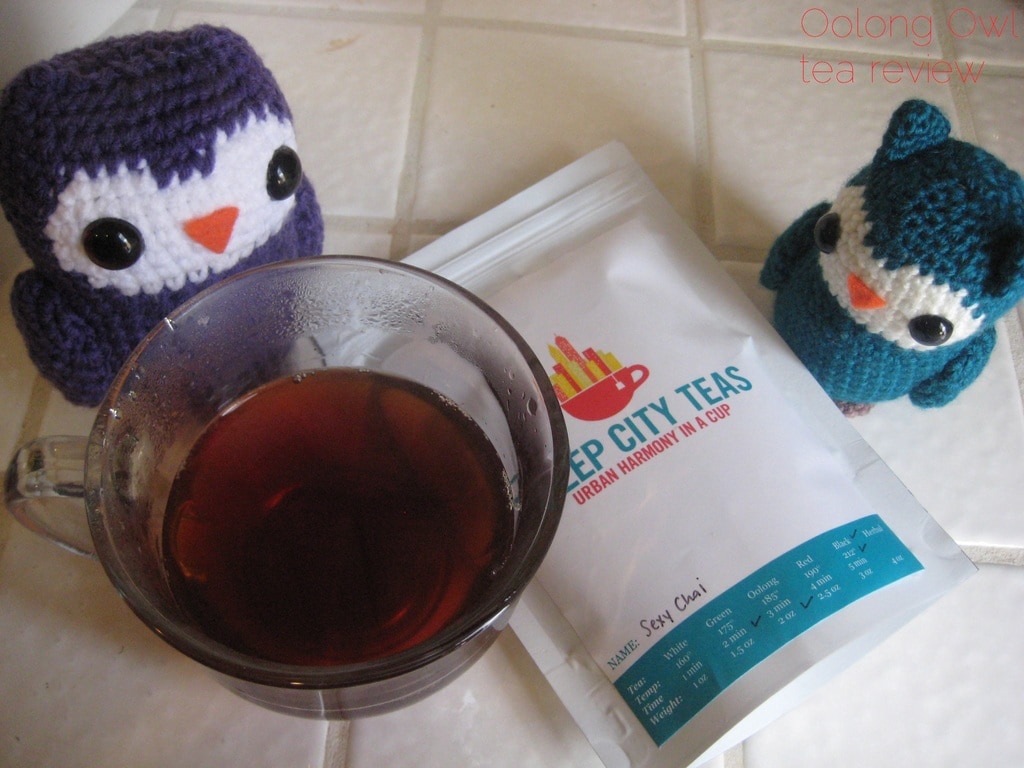 TASTE: Without cream or sugar, Sexy Chai has a brisk, clean, bold tasting black tea that is free of bitterness, though a gentle peek of dryness – 2/10 on the Astringe-o-meter. The spice can be tasted – especially the ginger and clove, with a bit of cinnamon and cardamon too. 5/10 on the Spice-o-meter – the spice is moderate and not over the top. There is plenty of floral going on in Sexy Chai – adding romance to the tea with smooth-talking lavender and a teeny sweetness from the jasmine and rose.
LATTE: You tea peeps knew a latte was coming – chai lattes are amazing! But can they be sexy? I made my latte with soy milk and german rock sugar. Sexy Chai as a latte is really smooth, cuddly and soothing from the smooth-talking lavender, with a bit of spice adding a bit of sexy kick.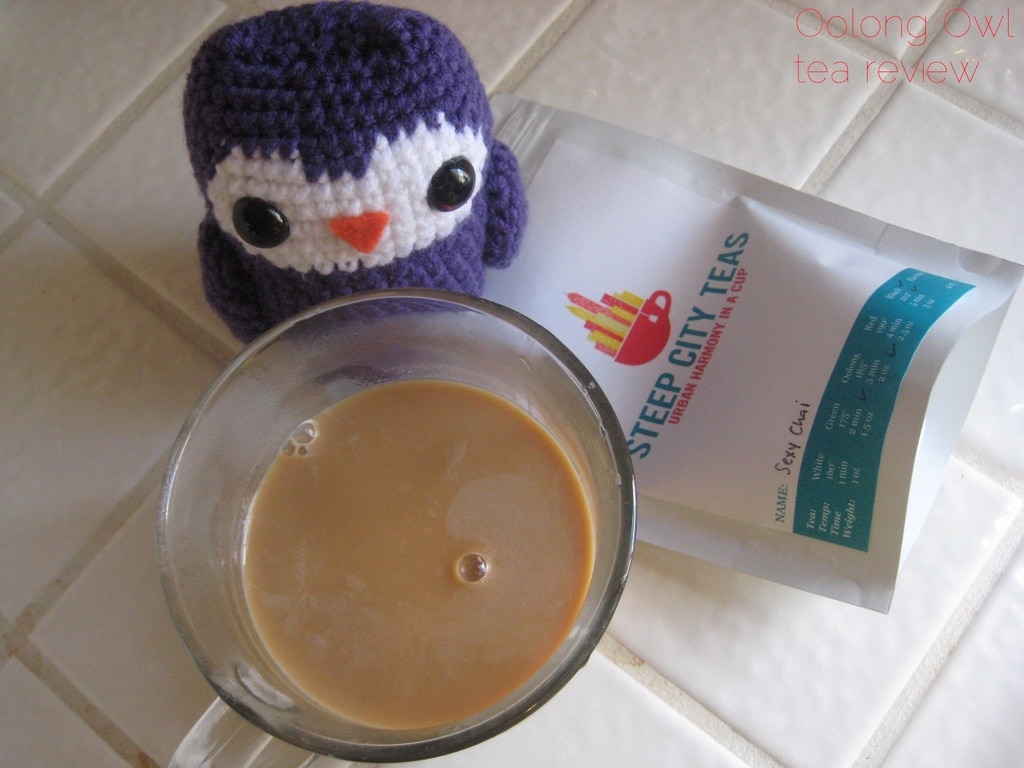 COMMENTS: Attention Chai lovers – you will fall in love with Steep City's Sexy Chai! If you are looking for a fun chai, check this tea out!
The combination of the floral and spice is fantastic! I really admire the use of lavender in this tea blend. The lavender in this blend is at a perfect level – I can taste the lavender, but it is not too much to overpower or make the blend taste like soap.  Even with multiple cups of this tea, the floral level was very consistent! Expertly blended from Steep City Teas!