Tropical Mango is an assam black tea blend flavored with mango and orange peel. This whole leaf tea blend is from TeaJo.
I received a sample of this tea from TeaJo, hearing about it over Steepster. Very generous sample – 10 cups! Love it!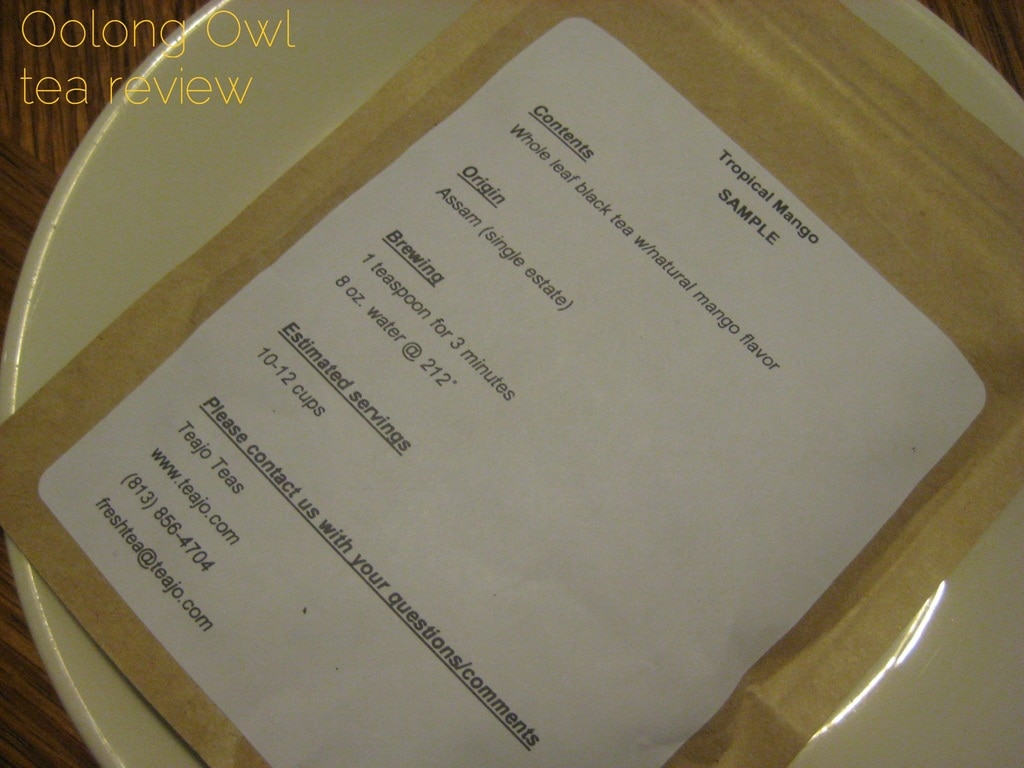 DRY LEAF: Vibrant fruity mango smell. Almost reminds me of apricots too.
Nice presentation with the whole leaf black, mango lumps and teeny reddy orange petals.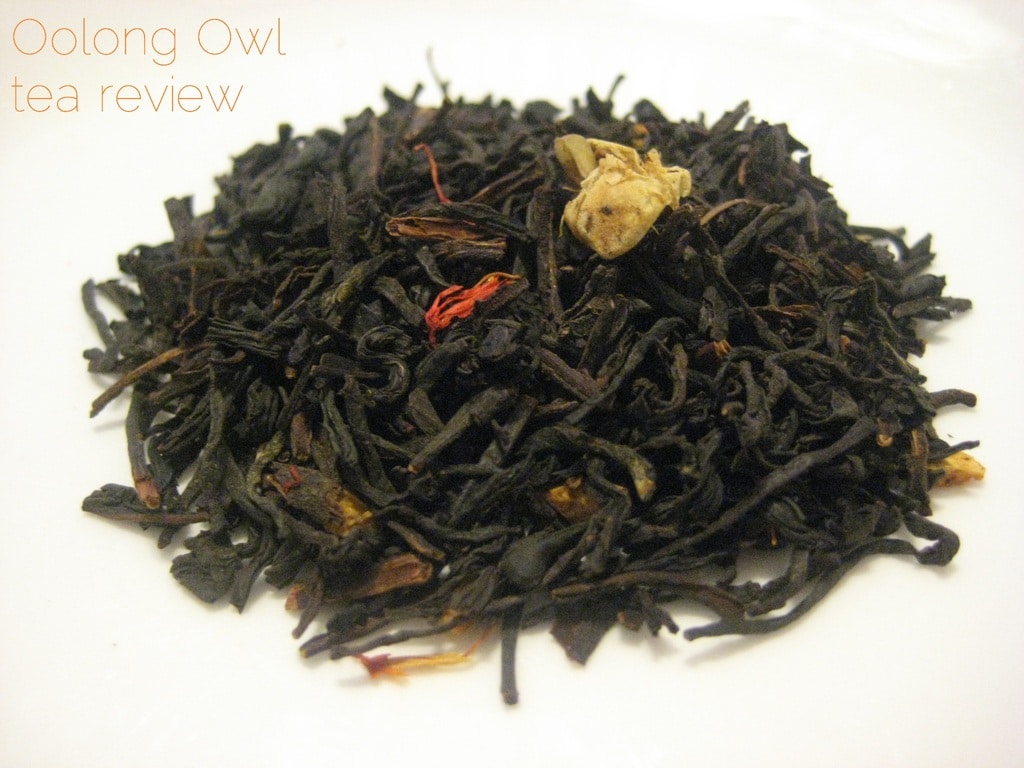 STEEPED: Lightly natural mango scented. Yum! Kinda creamy of a mango smell too!
I steeped this tea as per instructions on the package – 212 for 3 minutes. Though I usually use a gravity steeper, I'm feeling lazy this morning. The night before I steeped up a fruity herbal and left it the fruity remains overnight. So I really need to baking soda it or my next tea will taste more fruity than it should be.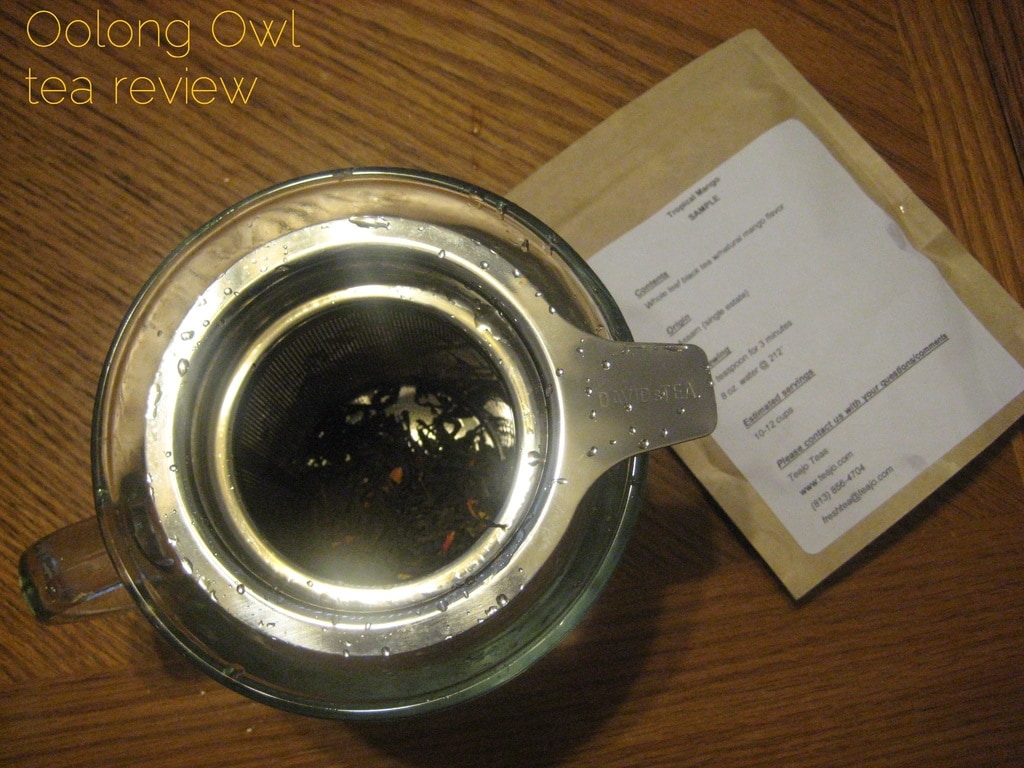 Tools: large mug, DavidsTea perfect infuser thing and a plate as a lid. YEAH HIGH TECH BABY!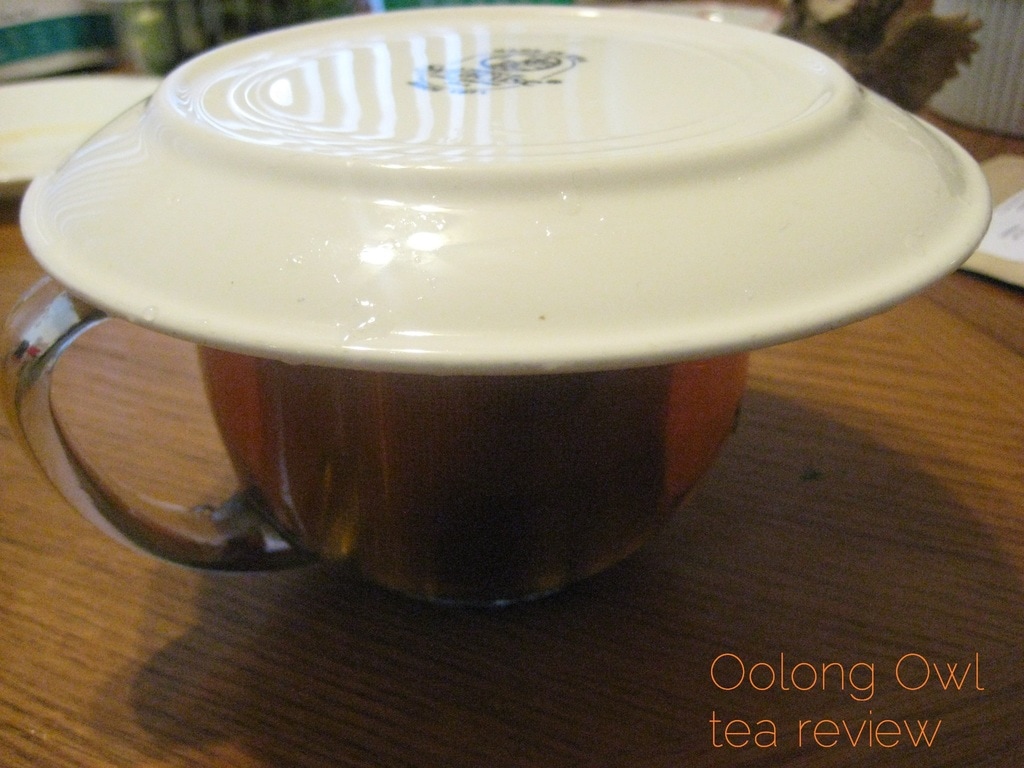 bleh, I should really hurry up and get a new 2 cup tea pot.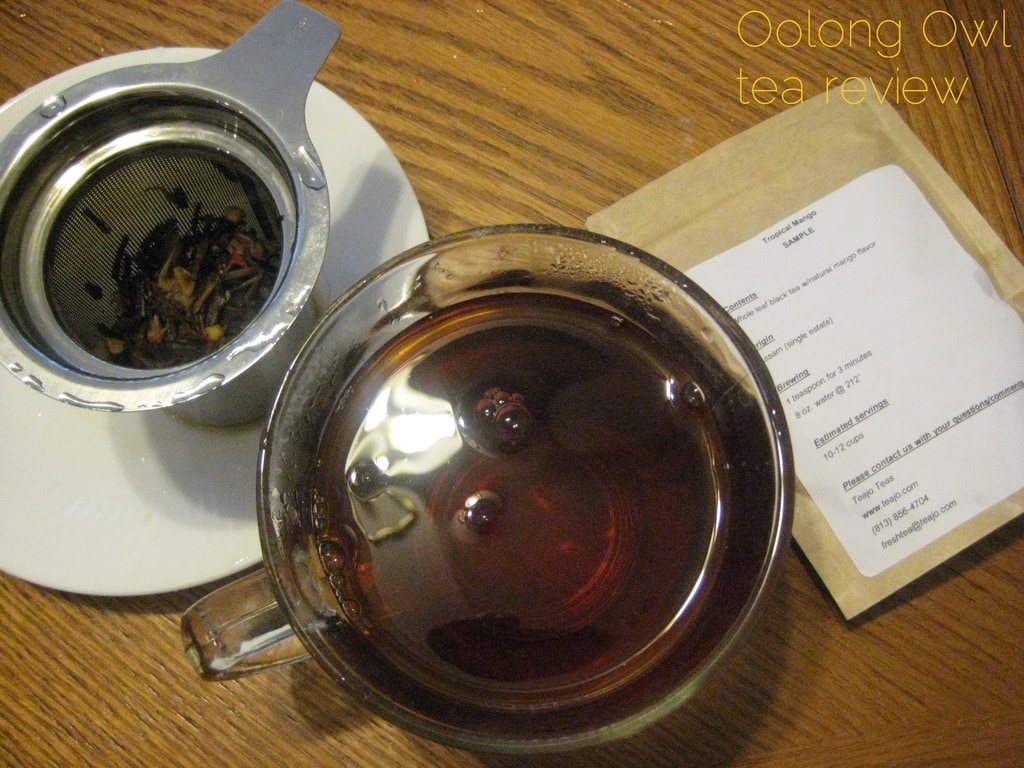 TASTE: A brisk tasting black tea that has no bitterness at all. The black tea, assam, is full flavored and quite nice. The mango comes out at end of sip and as an aftertaste. The mango tastes natural, like that perfect ripeness.
Sweetened with german rock sugar, the mango pops out more, as predicted, but is also kind of creamy. It makes me think of those filipino mangos with that creamy fruity flesh. The mango really peaks in flavor at end of sip, very nice! As the tea cools, the mango becomes more juicy in flavor. This tea is great sweetened, oh yeah!
ICED: I just had to try this tea iced to see how the mango comes out. I steeped Tropical Mango double strength, poured over ice and a little honey. Very nice flavor – it tastes like that classic iced tea, but with a bit of that juicy mango. Of course, this tastes better than store bought as the sweetness is not over the top and the mango tastes more natural. The black tea is not bitter, but has a little maltyness to it.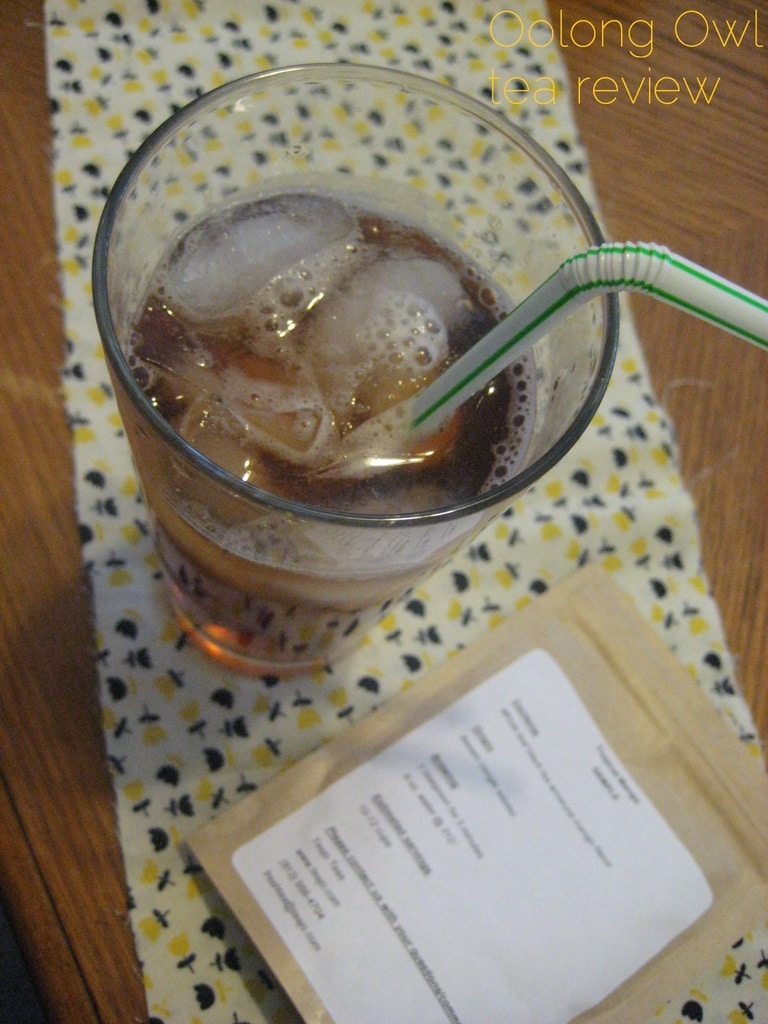 COMMENTS: Tropical mango is a black tea for people who love black teas and want a fruity blend that is simple yet effective.
I'd probably would of missed this blend, as I prefer more elaborate blends – but I'm very happy to of tried it. Tropical Mango has a really nice mango flavor and a fantastic black tea base. I'd probably drink the rest of my sample iced, yum! Thank you TeaJo for the sample!