Chocolate Rocket is a roasted yerba mate tea, that features almonds, chocolate and raspberry. This tea comes from DavidsTEA, a wonderful Canadian tea shop.
Okay – I love this tea, it is on my fav list. I had a sample of this and went mental and bought more. I then was running out and didn't have time to buy more before I was moving out of Canada. The last of my tea was in my tea tumbler (dry leaf) on my plan ride out of Canada. I needed it as I had a long customs /immigration process to deal with!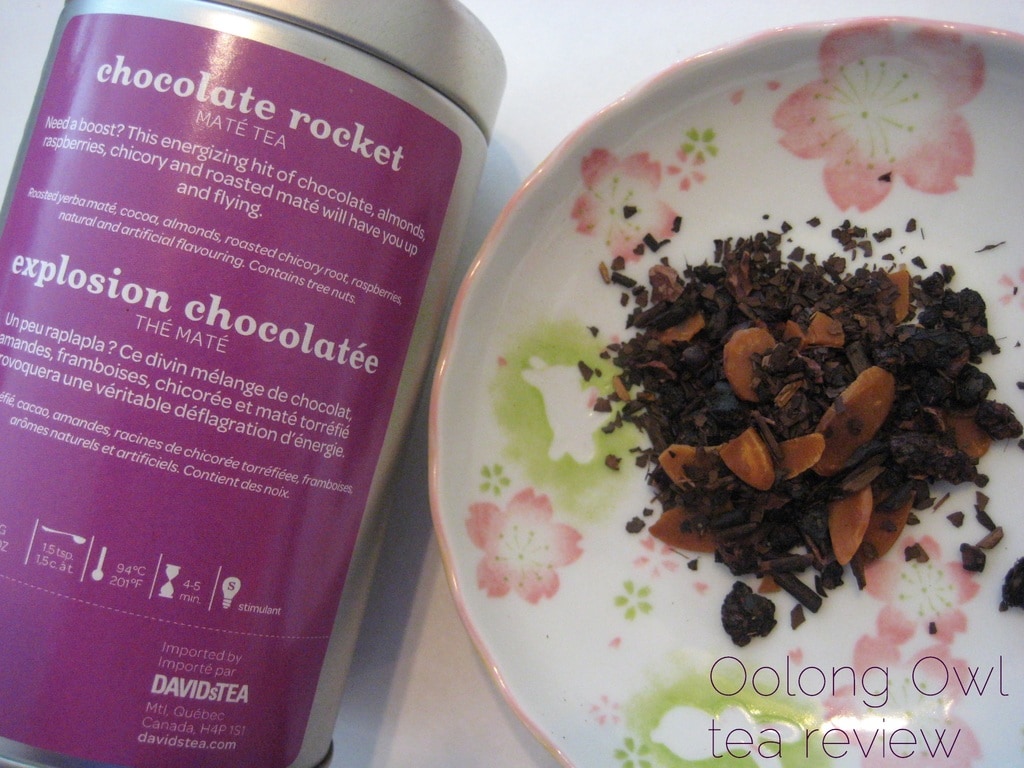 DRY LEAF: Smells strongly like chocolate, raspberries and nuts. Actual lumps of raspberry in this – yum! Nice slices of almonds too.
STEEPED: Dark brown brew with delicious roasted, chocolate and raspberry scent.
I steeped Chocolate Rocket at 200f / 94c for 4 minutes, as per DavidsTEAs instructions.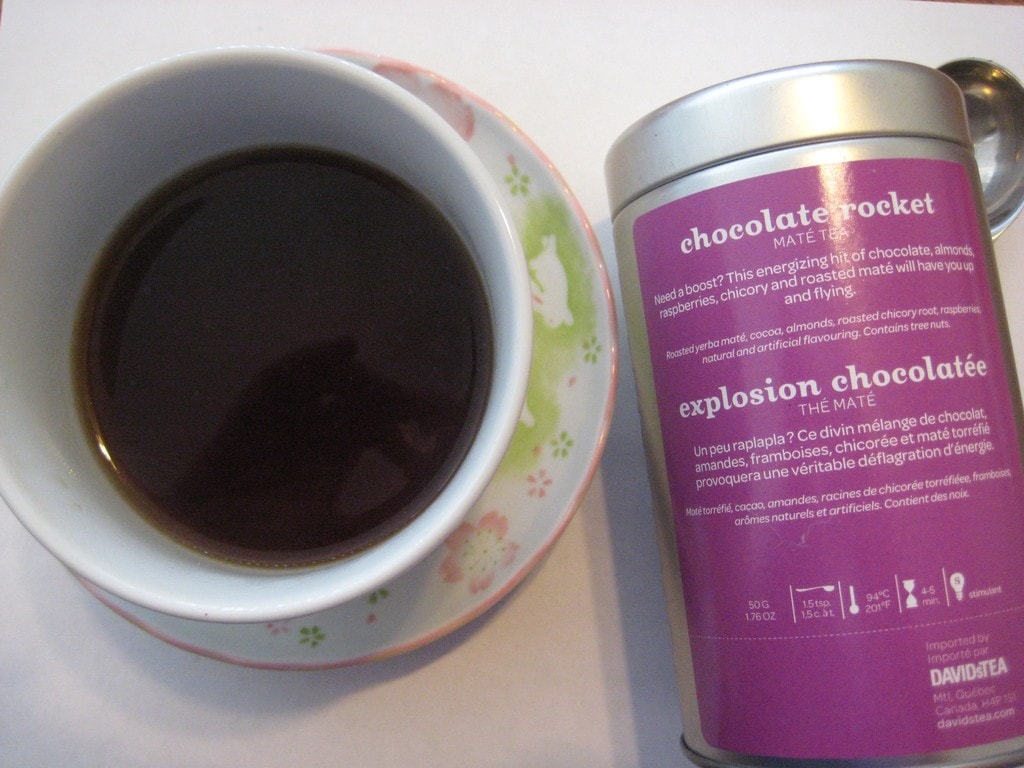 TASTE: Roasted mate flavor, which is kinda a deep, robust, earthy and roasty taste.  The raspberry comes out loud and clear and almost moving into a slight tart flavor and is pronounced end of sip. On the Tart-o-meter I give it a 3/10, you notice it, but it contributes to the flavor of the raspberry.The chocolate is also present but mild. Not sure if I taste the almond, but almonds can be pretty mild when used in tea.
COMMENTS: This tea gives me a super energy kick! I love mate teas as the caffeine hit is good on tired mornings. The chocolate and raspberry combo is very good and is lovely for someone with a sweet tooth like me (and others like me who are guilty of eating dessert for breakfast). I love how this raspberry tea isn't ultra tart like other raspberry teas are out there.
I recommend this tea to coffee drinkers wanting to go into teas – you'll appreciate the roasty flavor of the mate with a good kick to boot!
After this cup, I'm ready to blast off!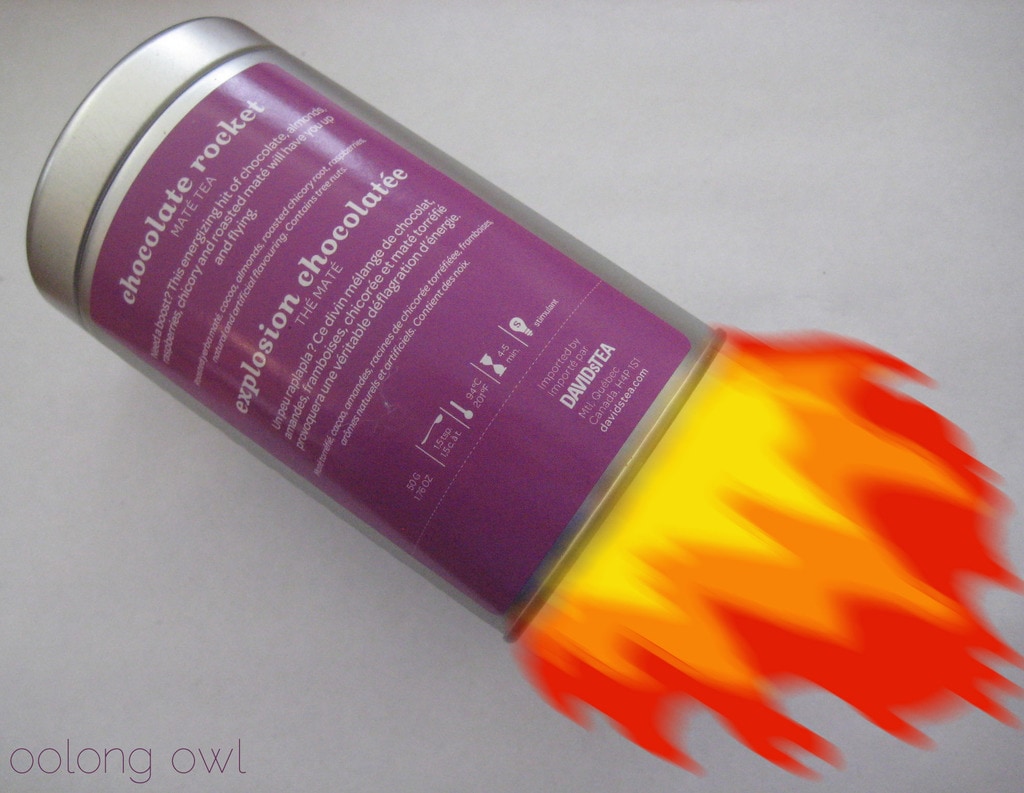 Chocolate Rocket blasts off again!  Ugg, I've been playing too much Pokemon lately..