Long time readers likely notice I tend to use the same Teaware.House Ruyao gaiwan for my reviews, which I bought it back in February 2016. I quite like the gaiwan's heat retention, which I find pushes my teas harder, plus the wide bowl makes viewing the leaves easier. I also try to have my tea reviews neutral, so I prefer a ceremic gaiwan over tea pots, so readers can replicate easier, whereas years of clay seasoning isn't replicated.
Anyways, the White Ruyao Gaiwan served me well for over a year. I managed to crack the lid on my favorite gaiwan and the lip of another around May.
In July, the lid finally fell apart and I didn't want to use the gaiwan anymore.
Ruyao is shard like when broken, so I was finding glaze chips when I handled the lid too much. No, I don't want to Kintsugi it – this is a $20 gaiwan and I can buy 2 gaiwans for the price of a cheapo questionably safe expoxy + gold eyeshadow kit.
So I did like I always have done when I break teaware – I buy a replacement and a backup. Thankfully, Teaware.house sells extra lids for the Ruyao gaiwan.
It was completely worth me buying a new lid as I got a serious crack stain on my gaiwan that I'd like to keep going as long as possible. Now that I have a fresh gaiwan, this is the perfect opportunity to compare a brand new gaiwan to one I have used for a year and a half!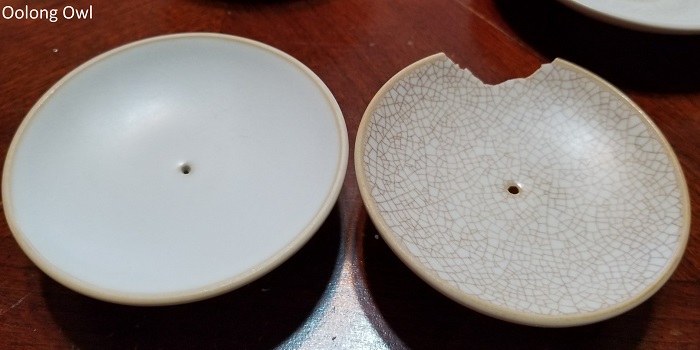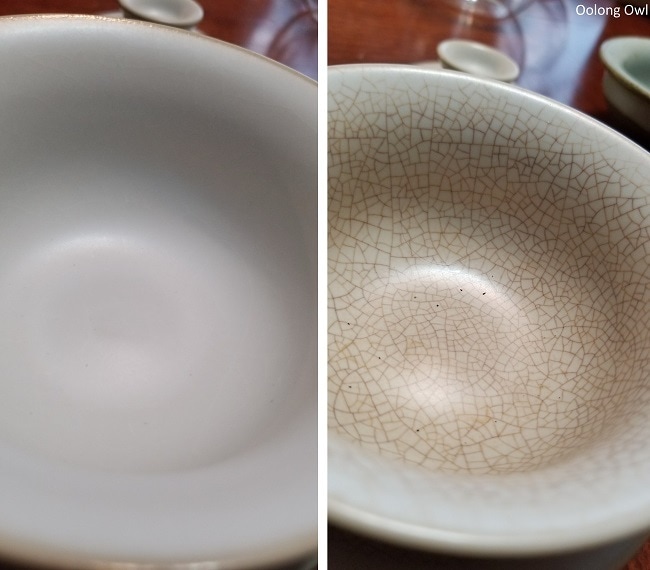 I also purchased a Large Stainless Steel "Buy It For Life" tea filter. I got a small Teaware.House filters as part of a White2Tea club box awhile back, but I prefer the large size so I can leave a teapot inside while pouring. The punched stainless steel style is easier to clean than the wire style ones.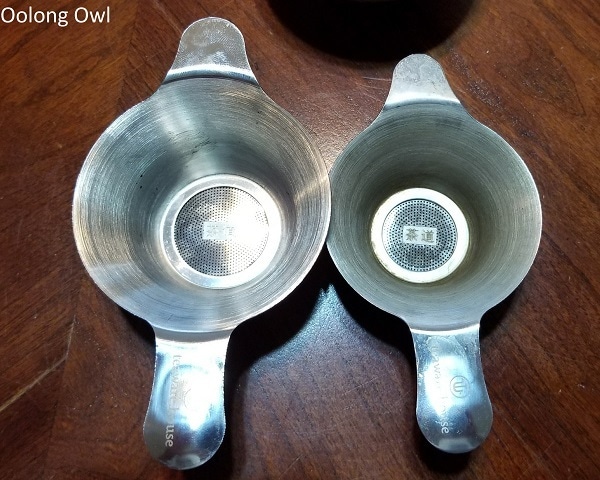 Of all the tea wares, I always recommend to not cheap out on the filter. Buy a good stainless steel one like the Teaware.House one, they are pretty inexpensive. Cheaping out gives you a hard to clean, rusty POS, that after a couple replacements you might as well have bought the $6 one in the first place.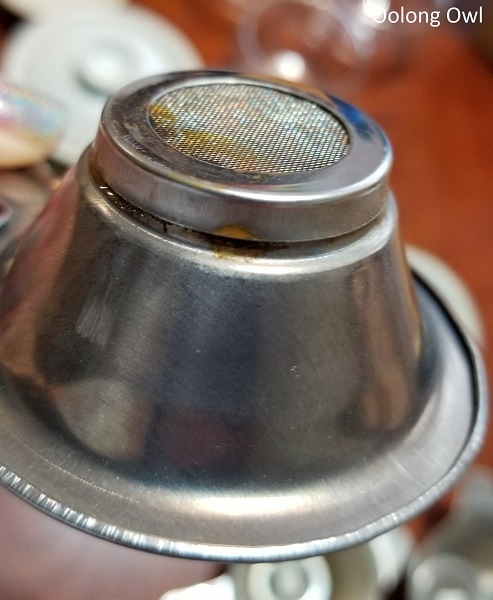 I also snagged this cute Natural Ruyao Yashou cup to hit free shipping. This one looks like it will have a long way to go to crack and stain.