Rhubarb and Cream Black Tea is a loose leaf black tea blend from Whittard of Chelsea.
Where has the love for rhubarb gone? Maybe I'm from the wrong generation or in the wrong area of the US. My deep freeze is FULL of rhubarb. My husband went crazy last year with the lack of rhubarb pies because during off season we couldn't find frozen rhubarb. This year every time we saw good looking fresh rhubarb we bought it and stashed it in the freezer.
Oddly, every time I'm hauling large bags bursting with rhubarb I'll get asked "what is that?" "How do you cook that?" and only one time the checkout person knew the code – all other times they had to look or call someone.
Let's give rhubarb some love and try out this Rhubarb and Cream Black Tea!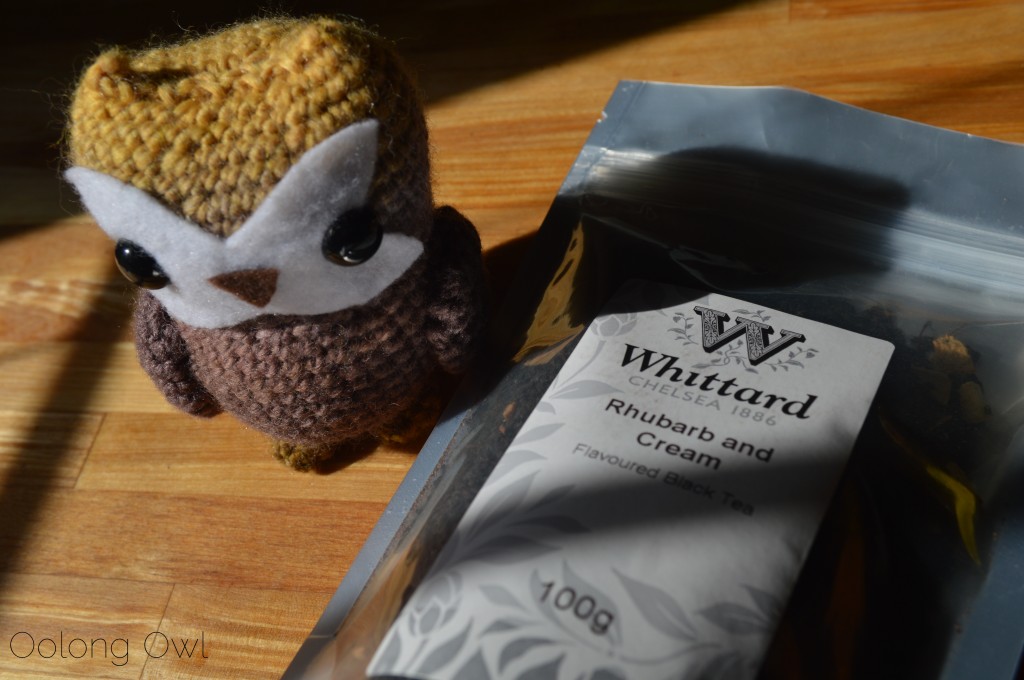 Dry leaf
Whoa, big, generous chunks of rhubarb! Nice!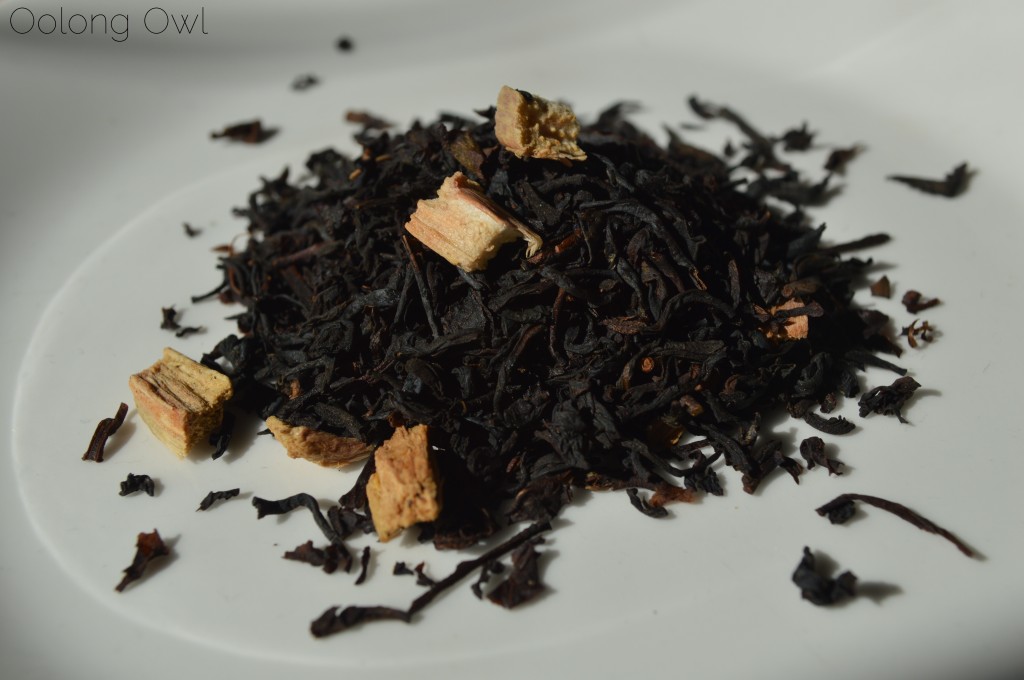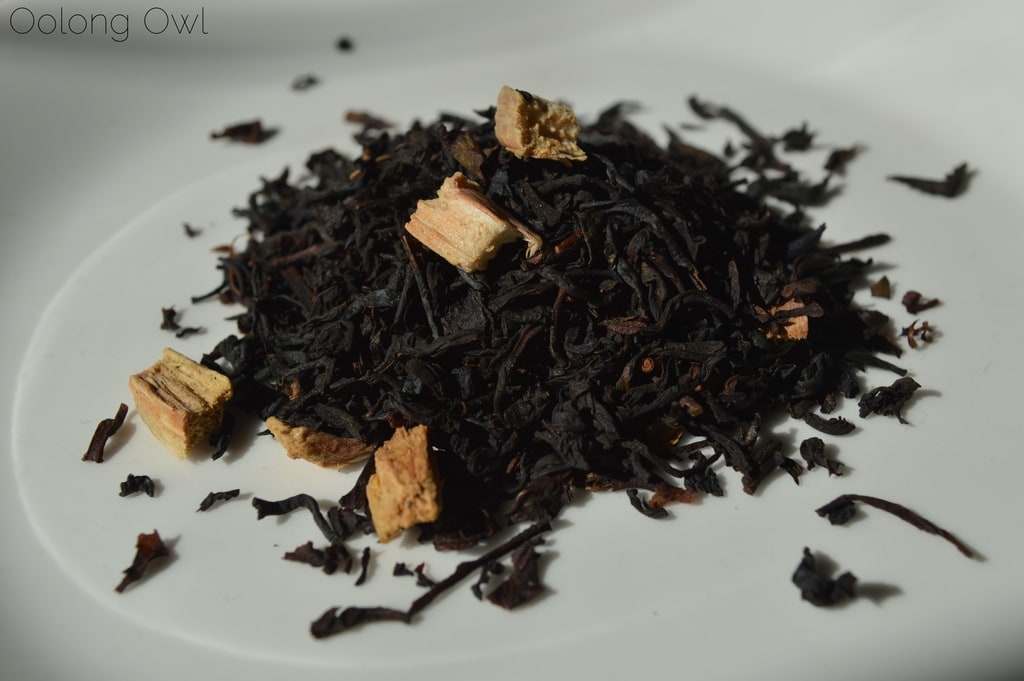 Extreme Tea Close up!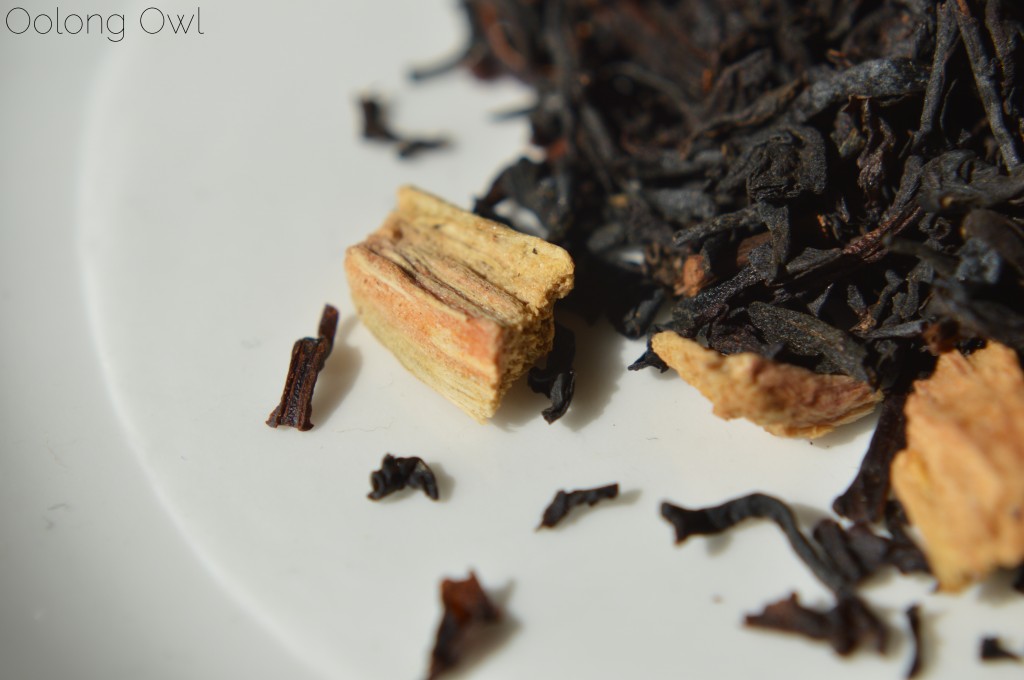 The tea smells like fruity tart candy.
Steeping Instructions
I had one of those lazy moments and didn't bother checking W's website on steeping instructions. I started with my standby black tea blend steeping instructions: 200f for 2 minutes. At 2 minutes I felt the flavor was weak and I continued steeping.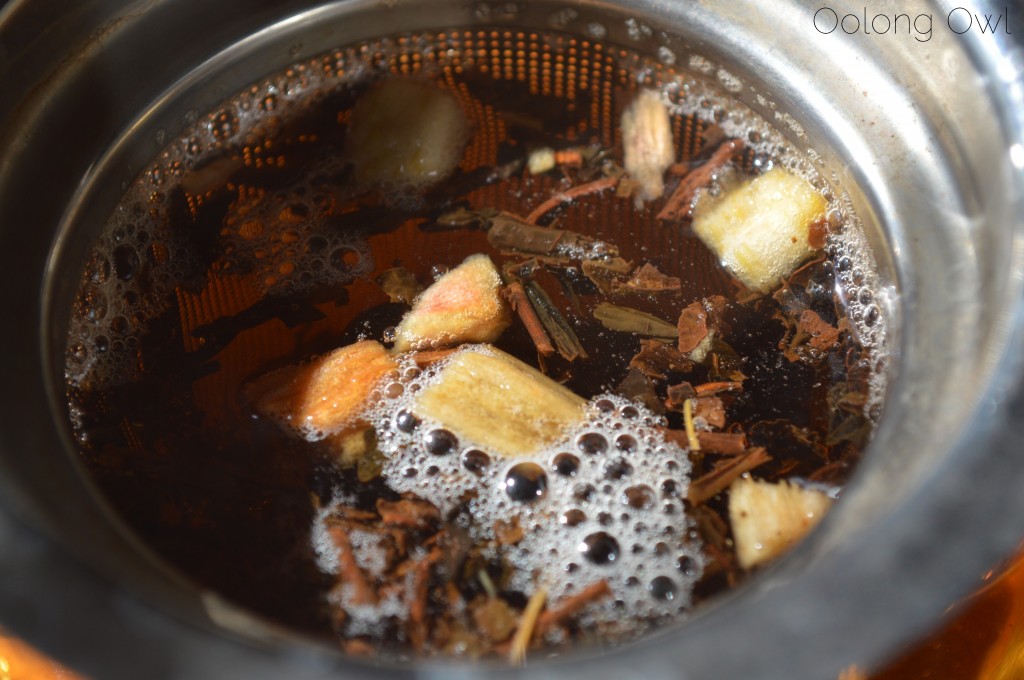 At 3 minutes this tea tasted great!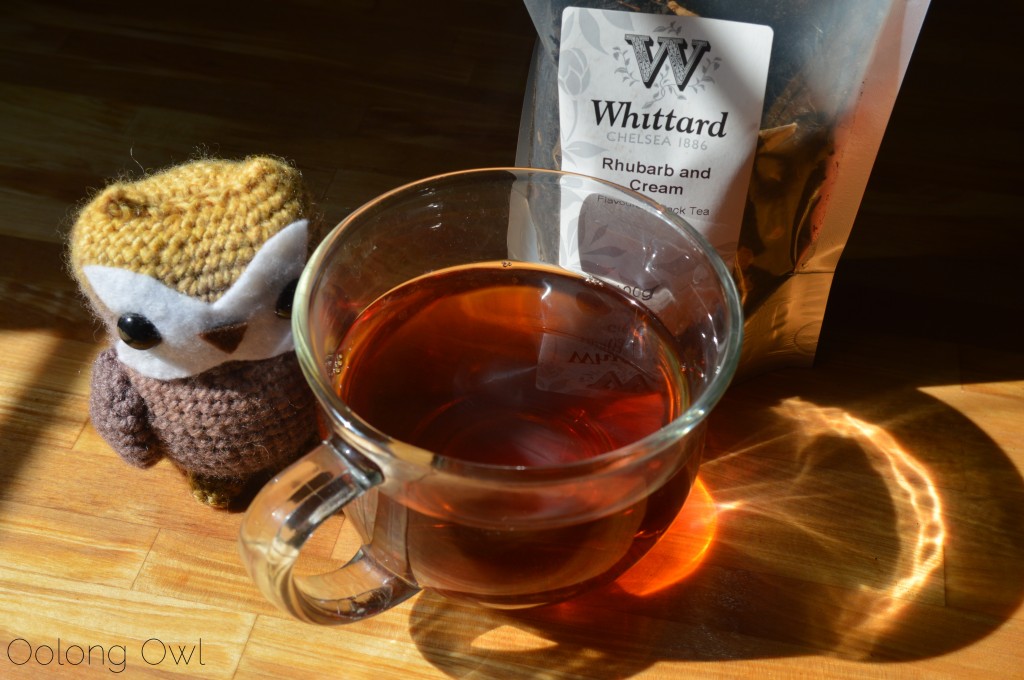 Tasting of Rhubarb and Cream Black Tea
Mmmm, fruity! Rhubarb and Cream Black Tea sips in fruity with a rhubarb sour tang. Mid sip, I enjoyed a creamy flavor mixed in with a lovely black tea base that peaks to a good level of brisk end of sip. The aftertaste is really yummy with the flavor of rhubarb that is slightly sweet, humming more fruityness and tang. The rhubarb taste here is like a rhubarb pie that has a slightly undercooked filling. The rhubarb has a mix of cooked rhubarb flavor but mostly some bite to it which is the more dominate flavor. I'd say the tang is a 2/10 on the Tart-o-meter. Maybe my mind is playing tricks on me, but first sip and aftertaste I could sense a bit of under ripe strawberry. No bitterness or dryness present.
Sweetened: I personally enjoyed that rhubarb tang in this tea, however I will add some german rock sugar to experiment how the tea changes in flavor. With sweetener it tastes less like rhubarb to me as the tang is mostly. I just taste a mystery fruityness, similar to a rhubarb pie that is quite sweetened, however it's missing that cooked rhubarb flavor. The creamyness is more present this time around.
Comments
Whittard of Chelsea's Rhubarb and Cream Black Tea tea is a delicious, rhubarby black tea. I quite like the tangy rhubarb flavor here and if you were one of those types that dipped raw rhubarb into sugar and ate it raw, this tea will bring back those memories!
Rhubarb a slightly uncommon blend and I think it should be used more… give rhubarb some love and hopefully it'll become a popular tea blend!