Today let's check out a Rou Gui, Big Red Robe, and a Wild Wulong black tea from Hello Tea Baby. The description I got from Hello Tea Baby of what kind of tea shop they are is a group of tea producer friends who got together to sell the teas they are proud of.
All teas I used a heavy amount of leaf, around 1 gram of tea per 12.5ml of vessel size, gongfu steeped in boiling water.
Top Rou Gui from Hello Tea Baby
The leaves smell like peachy nectar.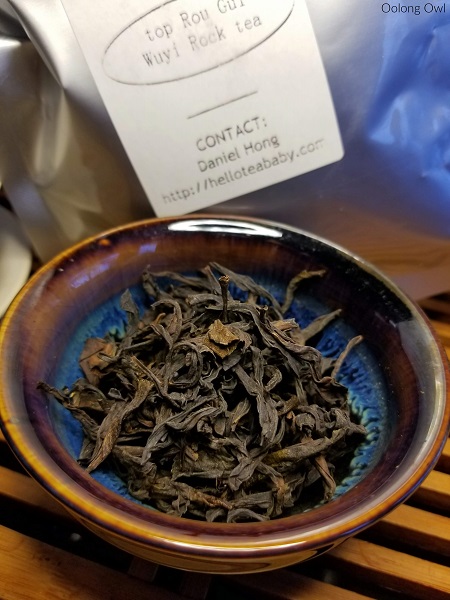 First, Second, and Third Infusion: The first infusion of Top Rou Gui is peachy and creamy floral. It sips in silky thick and has a bruised peach and wood flavor and aftertaste. The second infusion got stronger with plenty of aromas that I could smell my tea through my mouth than taste it. Top Rou Gui has a strong flavor intensity that it borders on soapy if you aren't into strong florals.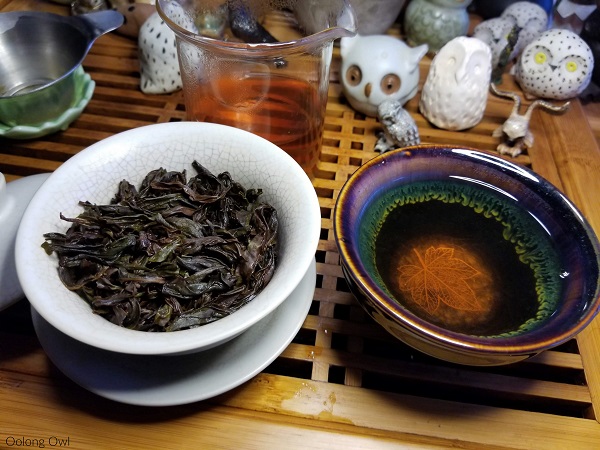 Fourth, Fifth, and Sixth Infusion: Top Rou Gui starts getting dry and a bit bitter here, but the flavor has shifted to almond milk and wood with a sweet almond finish. The final steeping was bitter and light.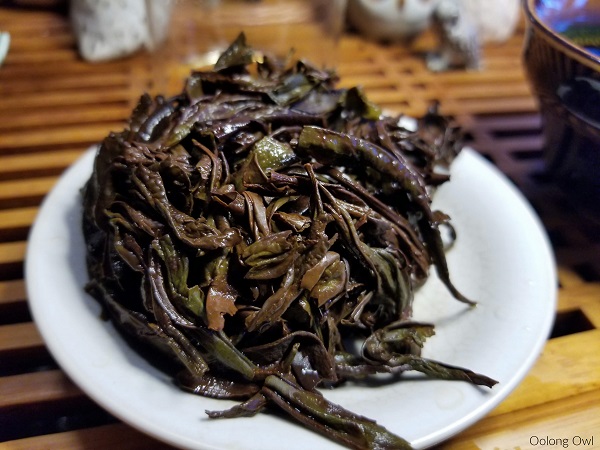 This is a very floral Rou Gui with maximum aroma. I had a laugh with Hello Tea Baby's description, "Powerful aroma even a bit rude but quite delightful." which is accurate. This is up there on the more floral and aromatic Rou Guis I've had so far.
---
Big Red Robe (Da Hong Pao) from Hello Tea Baby
The leaves here smell nutty and sweet, though after a rinse its smells like rose incense.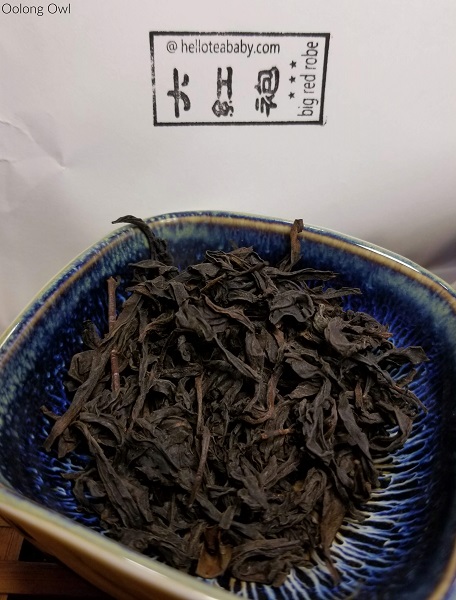 First and Second Infusion: Big Red Robe is sweet, birch wood, and fresh cream tasting. The finish is of wet stones and butter. I cannot say no to buttered rocks.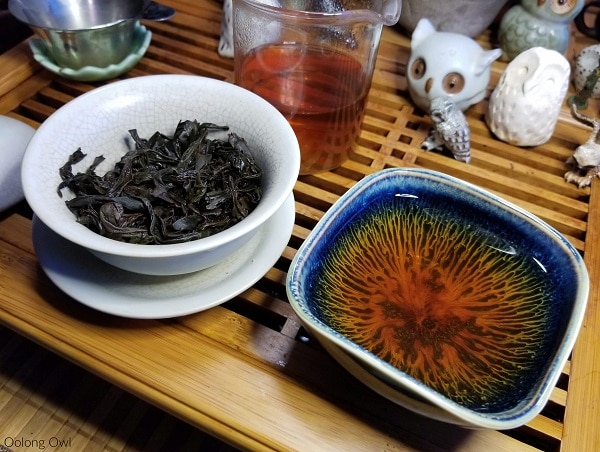 Third, Fourth, Fifth, and Sixth Infusion: Big Red Robe is now savory, woodsy and deep, with a contrasting lingering buzzy honey peachy aftertaste. With each steeping, the tea got lighter and lighter but held constant.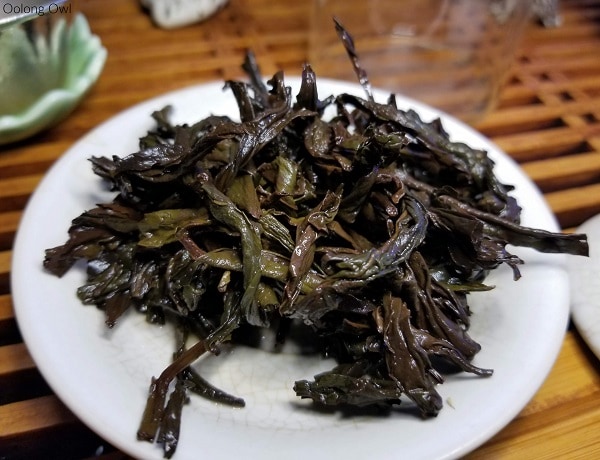 Big Red Robe from Hello Tea Baby has a classic taste of buttered rocks and I enjoyed every drop of it. Sadly, this tea is sold out.
---
Wild Wulong Black Tea from Hello Tea Baby
Wild Wulong Black's dry leaf smells like sweet potato.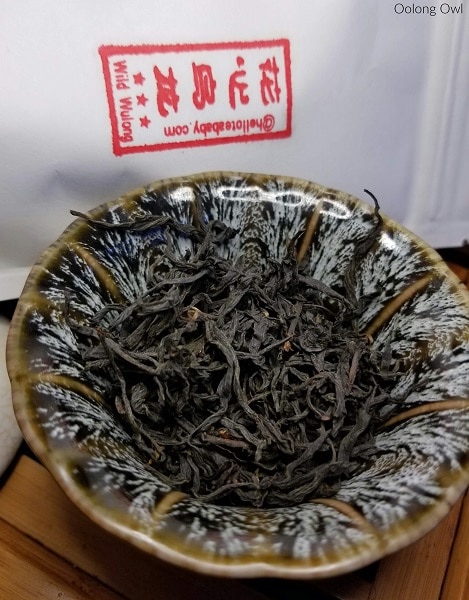 After a rinse, the hot leaf smells zesty peaches and herbs.
First and Second Infusion: Wild Wulong Black is smooth and tastes like mashed yams at thanksgiving. The flavor has plenty of body and thickness, though the aftertaste is fleeting.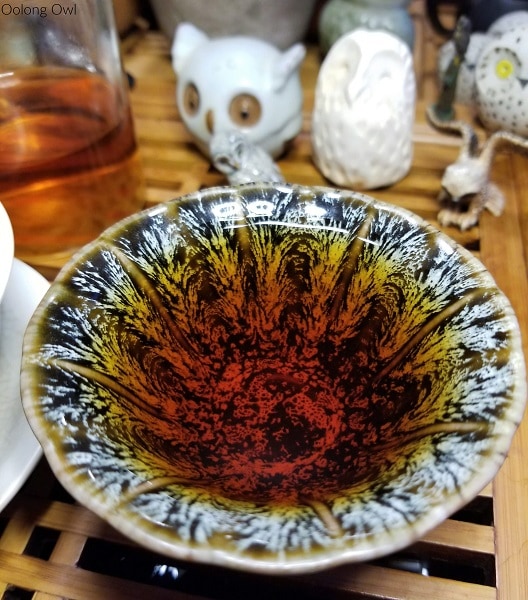 Third, Fourth, Fifth, Sixth, Seventh, and Eighth Infusion: The sweet potato now has a honey note, adding a brighter sweetness to the mix. I loved the steepings here as its a mix of comfort and nostalgia tastes and feels.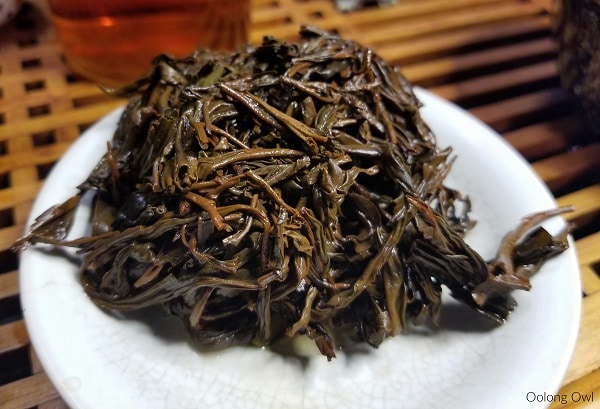 Hello Tea Baby's Wild Wulong stays pretty constant and reliable in flavor, though flavor slips with each infusion. There is no bitterness or dryness despite longer infusions. Wild Wulong Black is a nice bombproof tea and I added it to my daily drinker thermos rotation.
(tea provided for review)