Steepster Select is a monthly fine teas sampler. At this time, for $24.95 a month, you'll get a nice box of tea sent to you. In that box of tea, two servings each of 5 different teas, or 10 servings. I was very excited to see Steepster revived Steepster Select. I love Steepster for keeping track of my teas, tea discussions, learning more about tea and meeting other tea lovers. By the way, I'm Awkward Soul on Steepster – if you are a member, be sure to say hi!
My Steepster Select box arrived while I was on vacation, so this is a little late of a review. Let's unbox!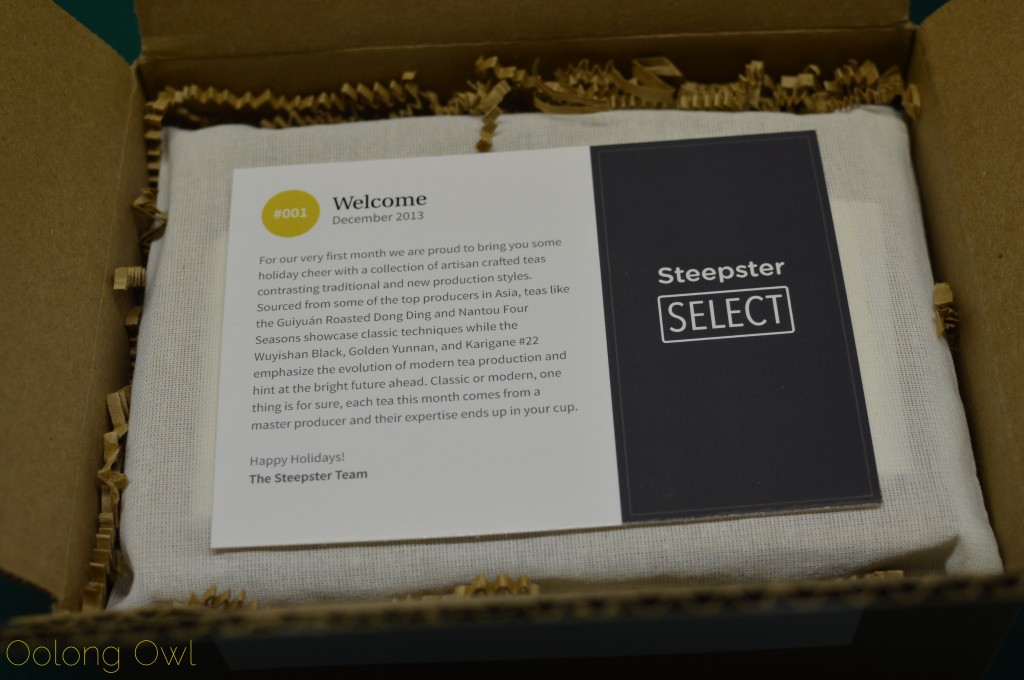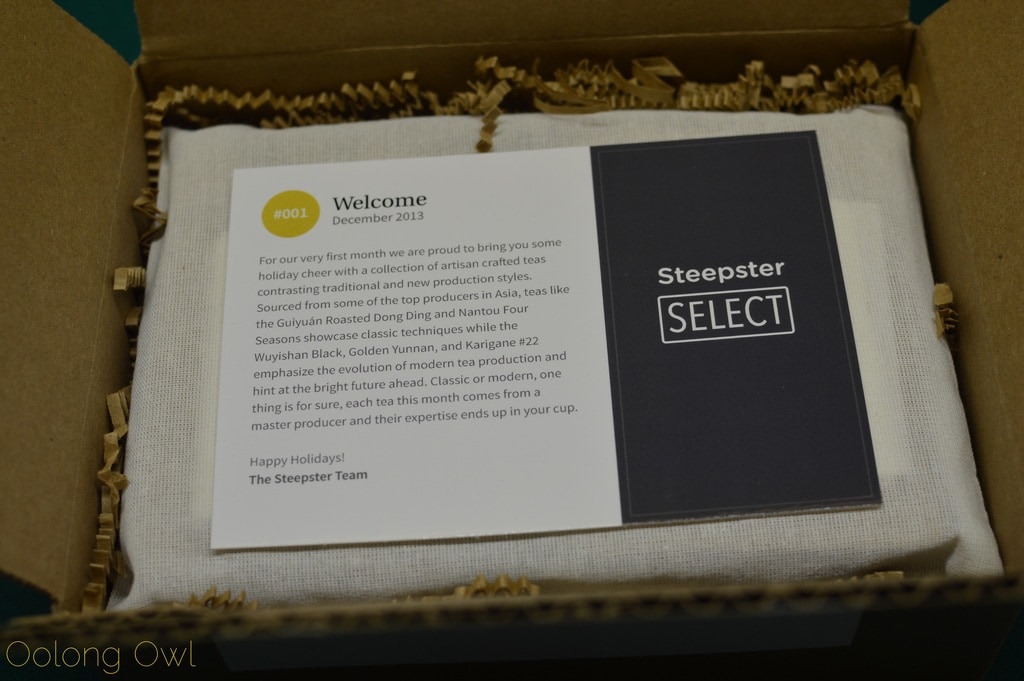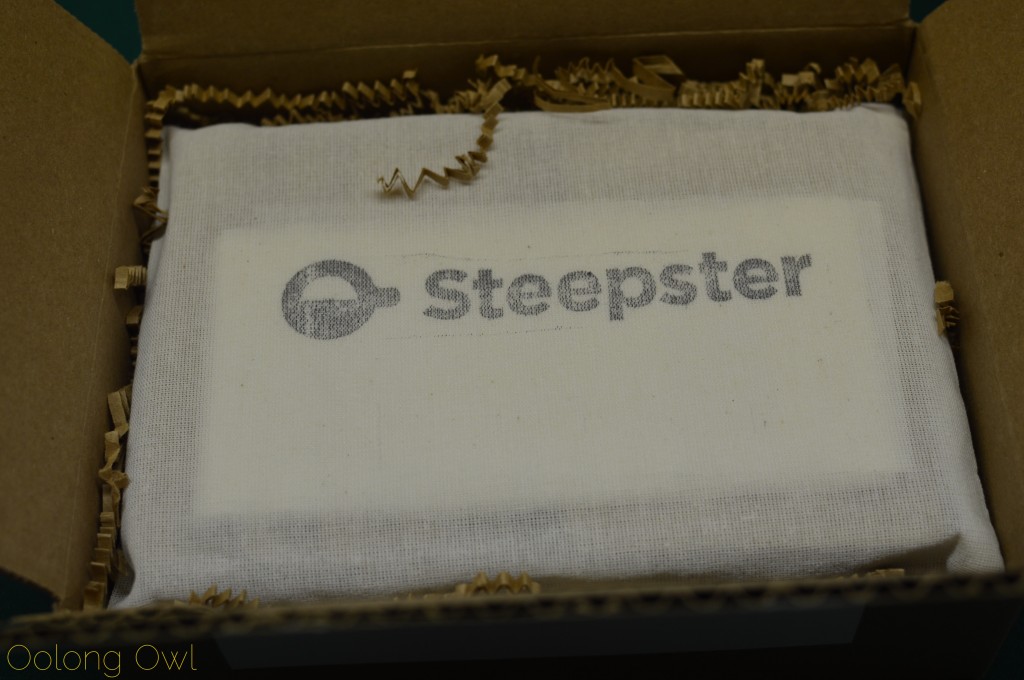 Inside, a nice muslin bag full of tea samples!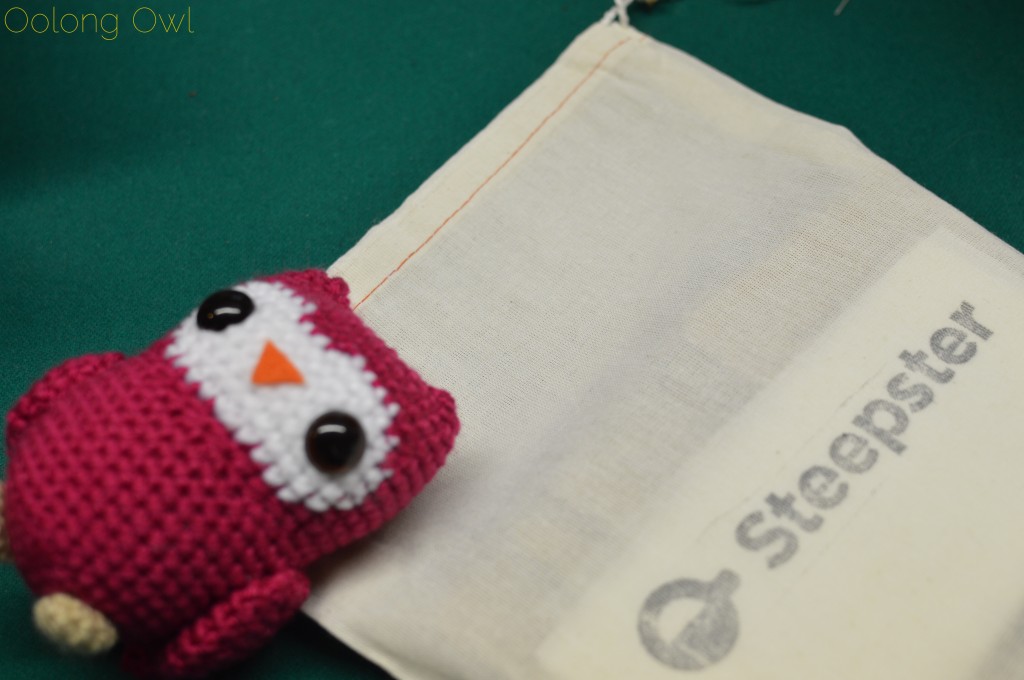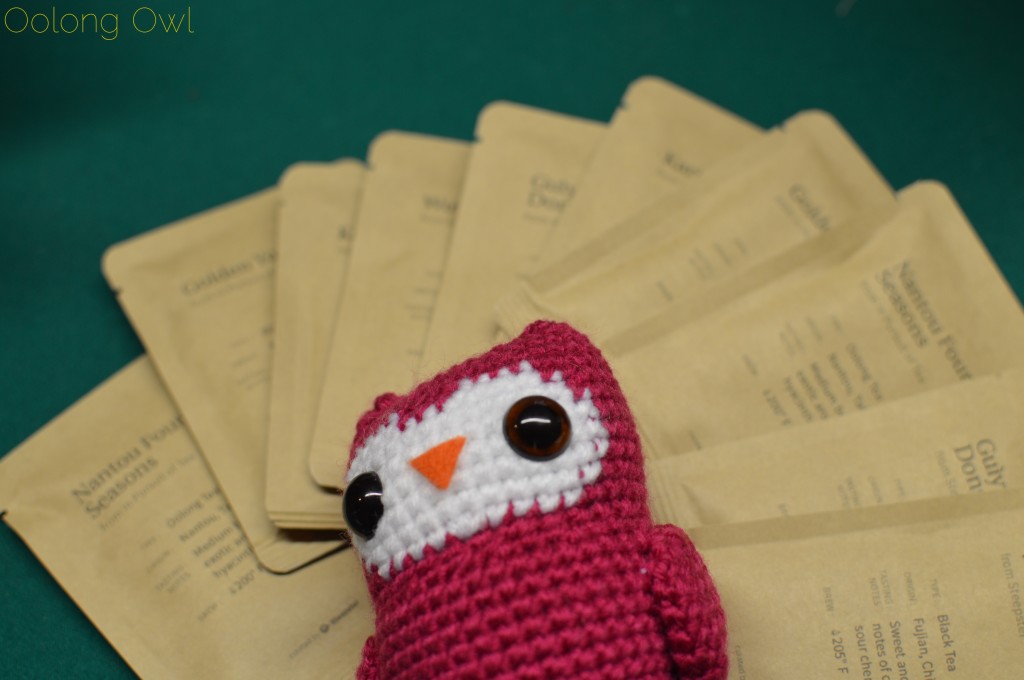 Also included was some empty tea bags, just in case you don't have loose leaf tea gear.
On the other side of the card is a nice write up of each tea that is in the teabox.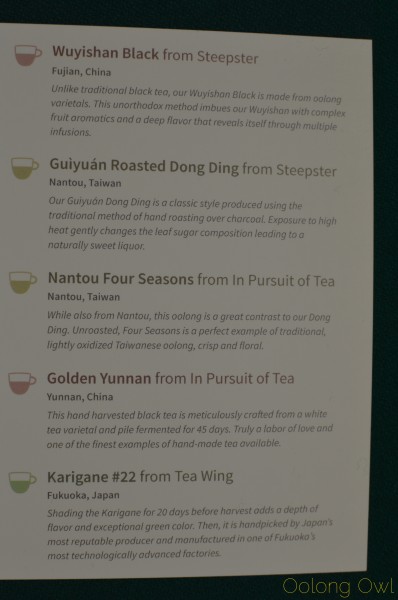 Each packet of tea holds a serving of tea, depending on the tea, 1 to 2 teaspoons. Time to sample each of the teas!
Wuyishan Black by Steepster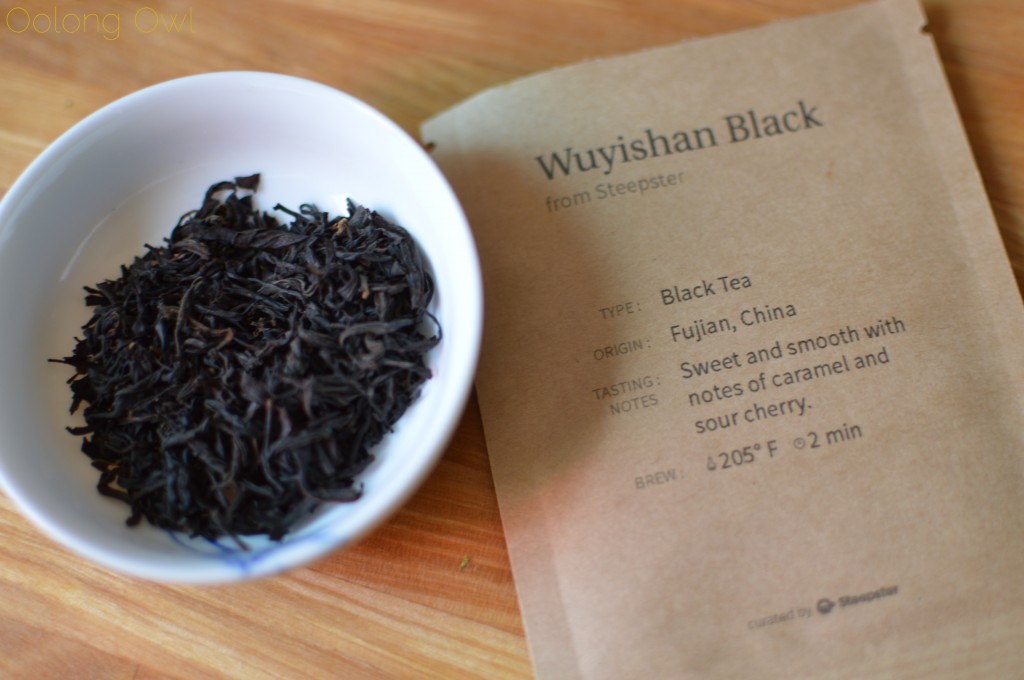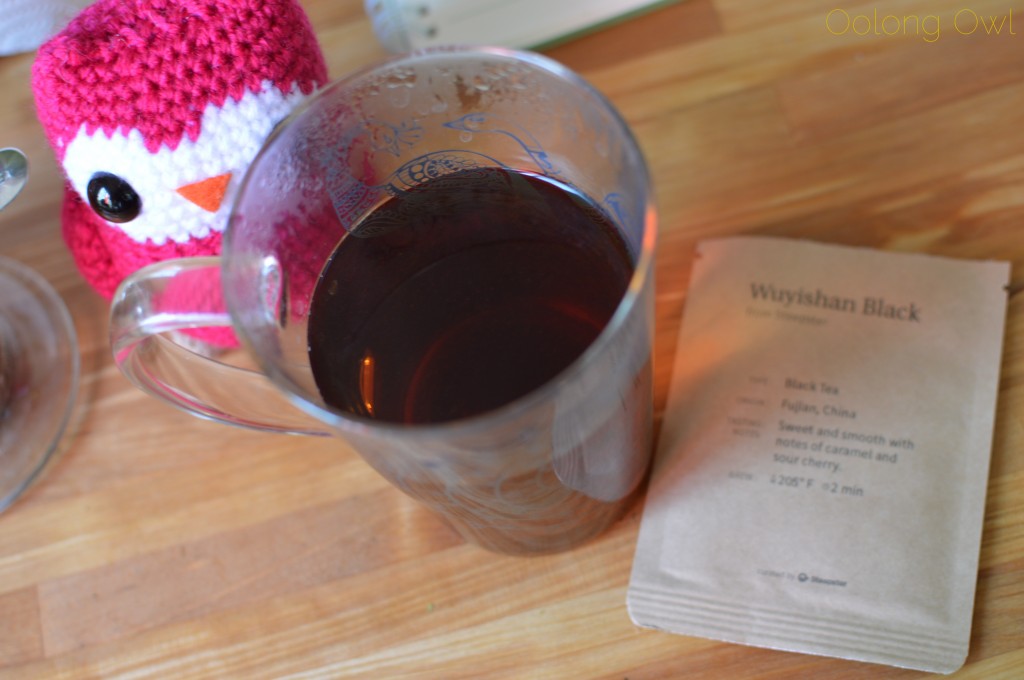 Mmmm, this tea is good and quite unique.  Wuyishan Black sips in smokey apple wood, yet smooth. I'd say this tea has a moderate smokey flavor, so you'd want to be a smoke flavor fan to enjoy it. Really dense woody flavor, making this tea a really interesting black right away! After the smokeyness, there is a lightly tart cherry taste with a 2/10 astringe-o-meter dry sensation. I would say this is a manly kind of tea. I'd love to drink a cup of Wuyishan Black with a rare steak! I had my tea-hating husband take a sip (as someone who is manly and likes steak) and his review of this tea is "Bleggh."
Guiyuan Roasted Dong Ding from Steepster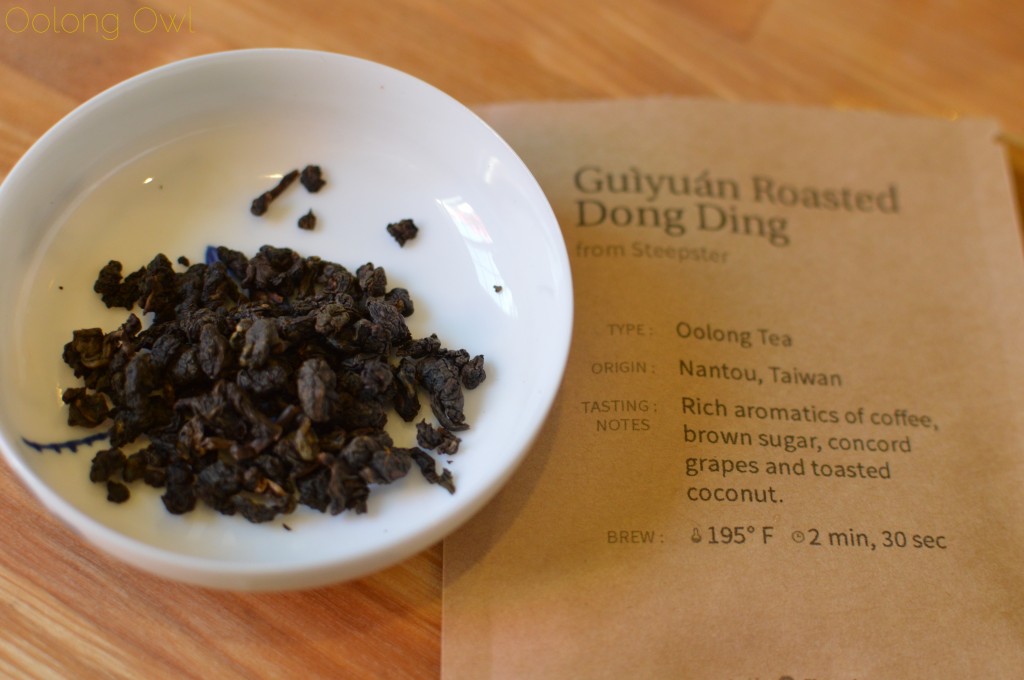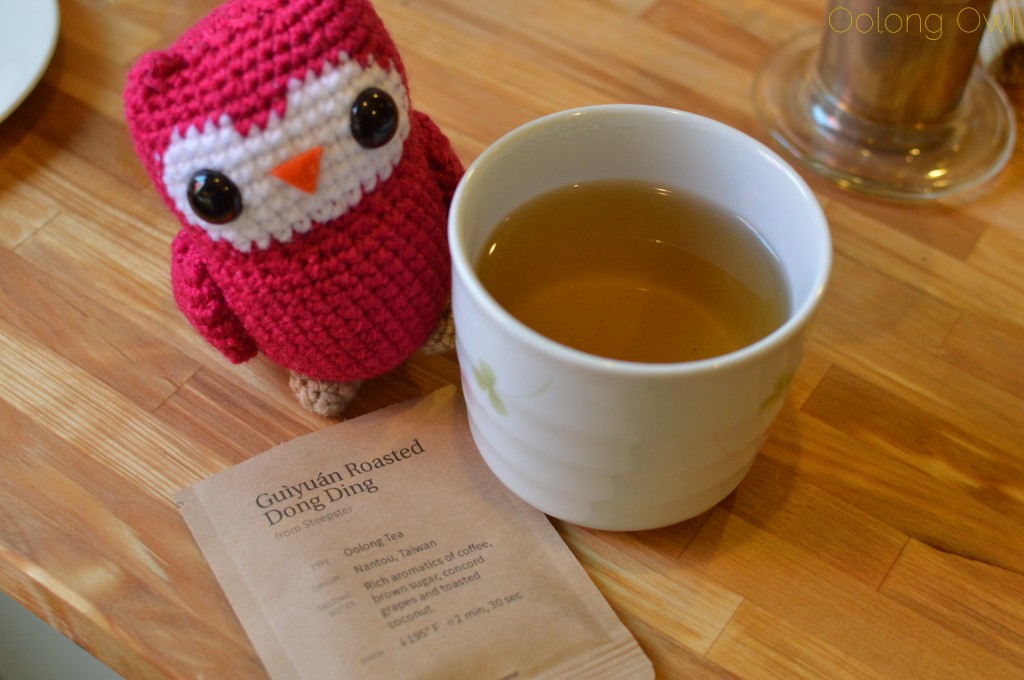 Dong Dings really remind me of houjicha. I'd say this one is a light roast as the flavor is on the soft side. Guiyuan Roasted Dong Ding sips in a little like coffee with lots of sweet back up. The tea finishes off with a hint tart grape skin flavor dusted with a creamy coconut smoothness.  I find this tea gets addictive the more I drink it as that coconut creamy texture is really delicious.
Nantou Four Seasons Oolong by Pursuit of Tea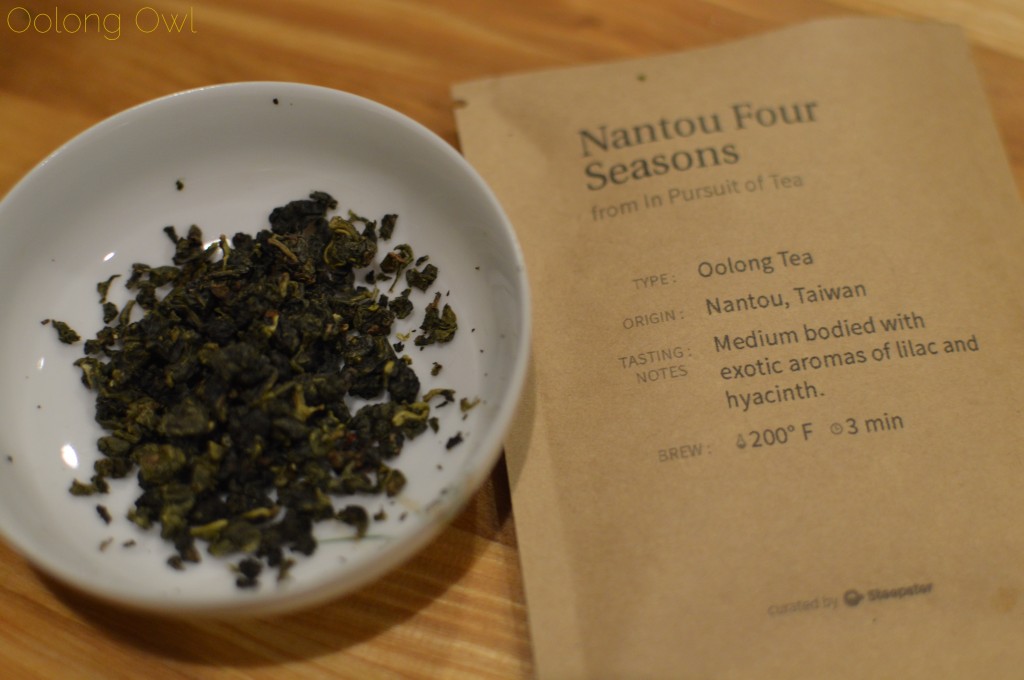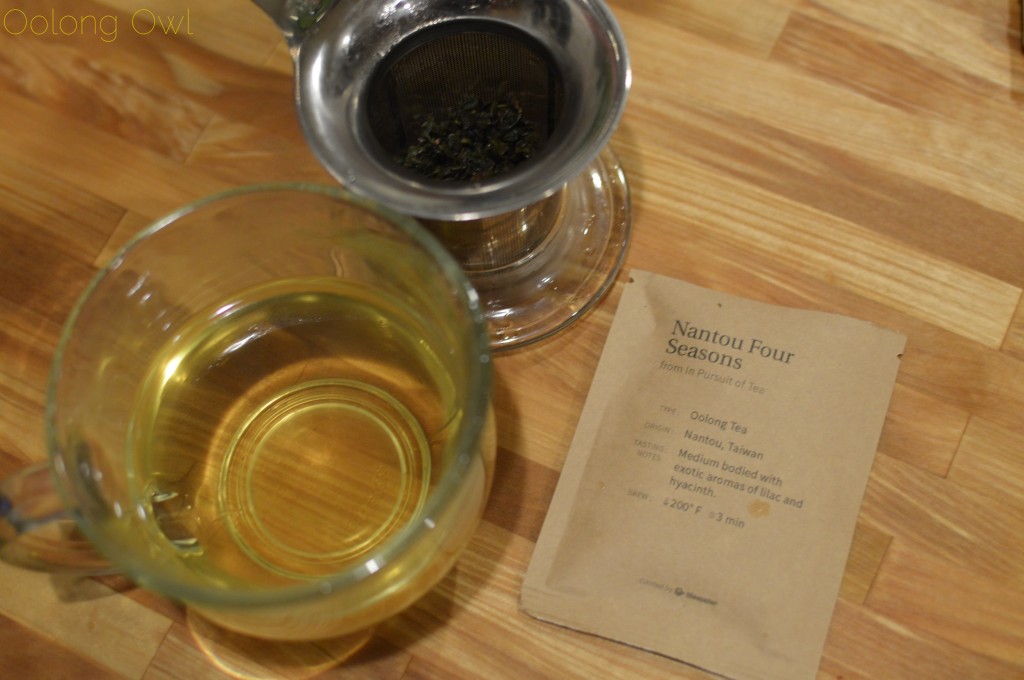 A lovely green floral oolong! This oolong is creamy, with a smooth, savory grassy and buttery taste. The floral is light and refreshing, riding in the tails of the buttery oolong base. Nantou Four Seasons Oolong gives me a nice relaxing vibe. Steepster describes it as "lilac" though the floral is a light 3/10 on the Floral-o-meter. The more the tea cools, the more the floral blooms. Quite a unique floral element to this oolong. I'm thinking this oolong would be killer cold steeped!
Golden Yunnan from Pursuit of Tea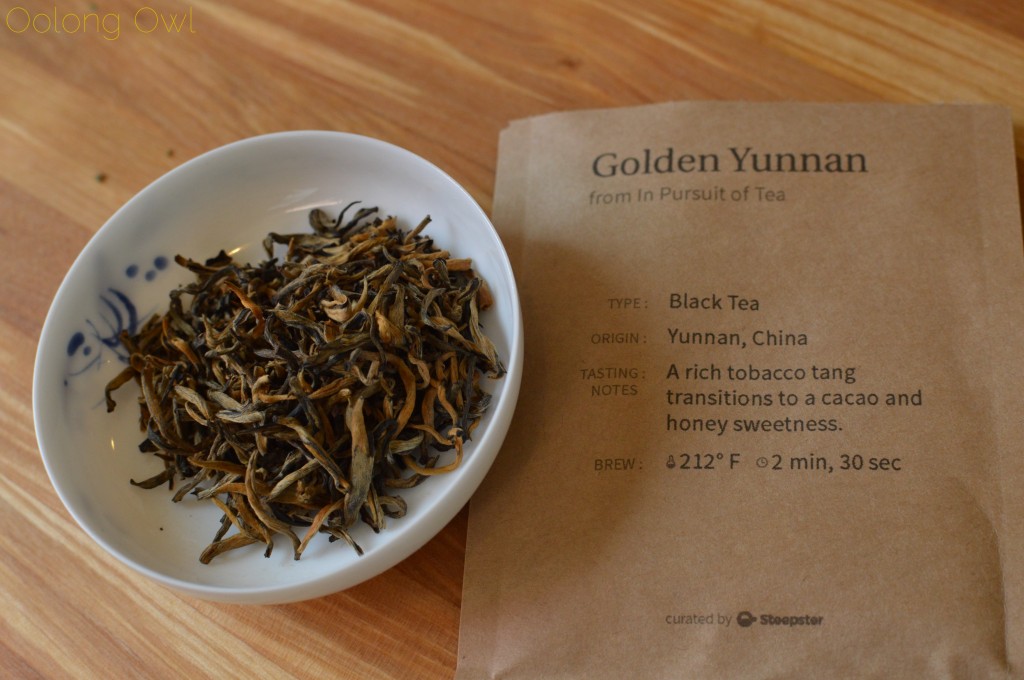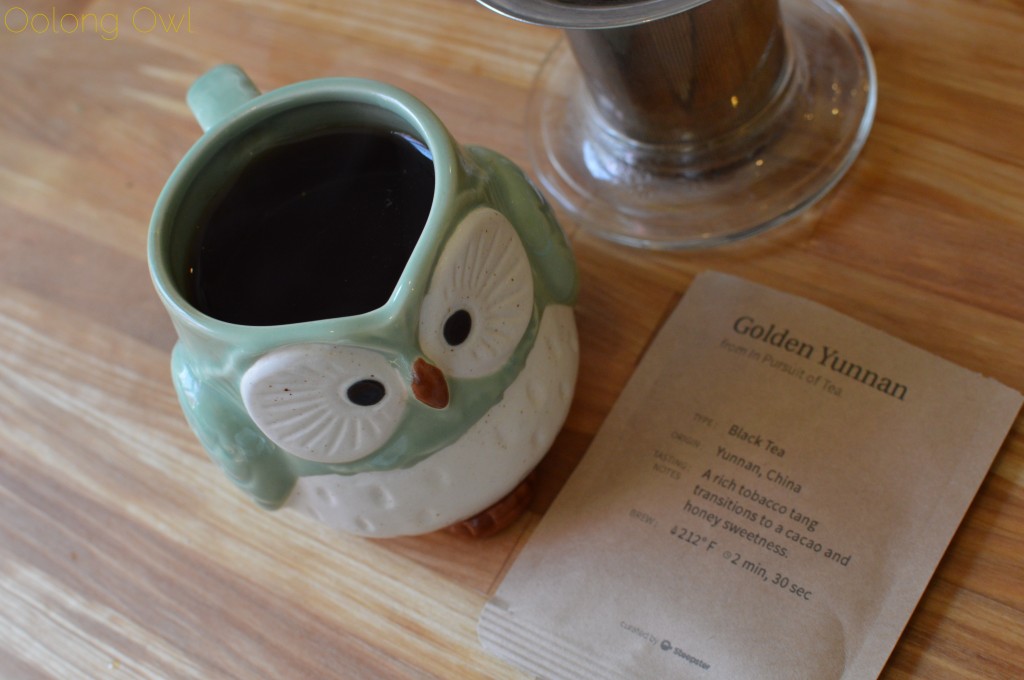 Yum! A full flavored golden tipped yunnan black! Very rich, robust tobacco flavor. Mid sip there is a lightly fluffy creamy texture that ties the tea together. The flavor finishes off with a burnt caramel and cocoa sweeteness with a hint of astringency. The rich tobacco flavor lingers after each sip along with a bit of sweetness. As the tea cools, more of the creamy texture shows up.
Karigane #22 by Tea Wing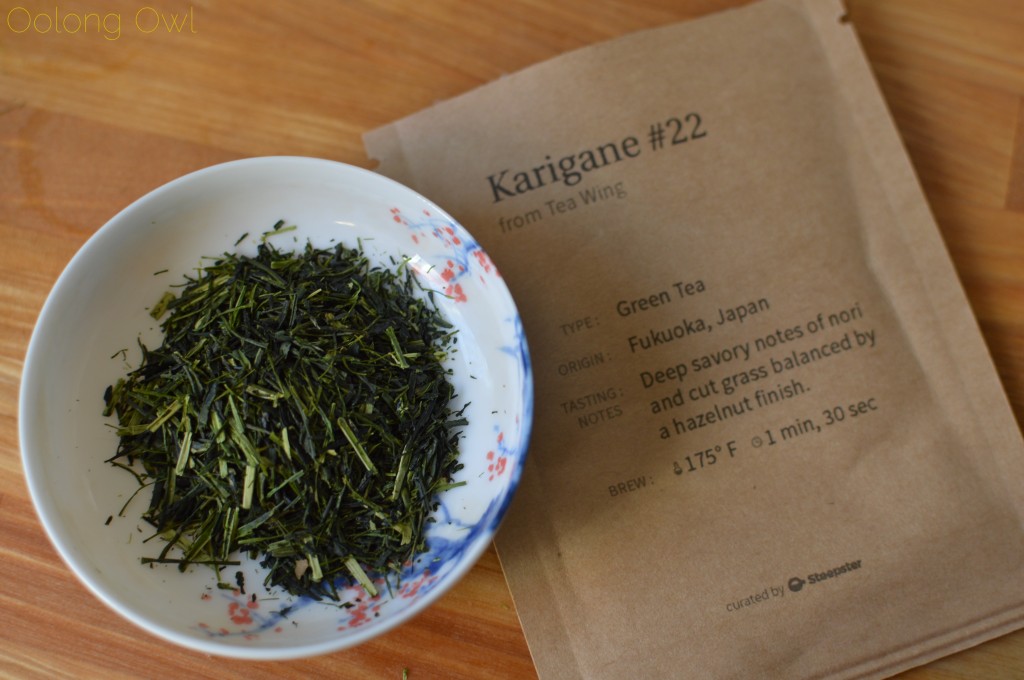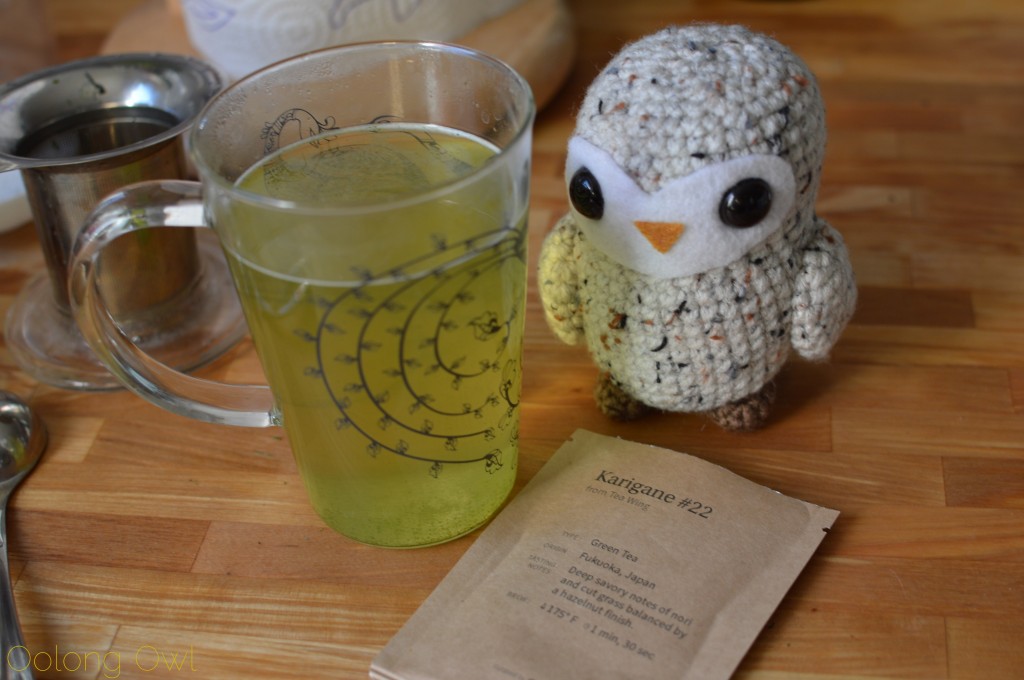 Very lovely dry leaf smell – like lush grass. Karigane#22 steeps up to an interesting vibrant green. Doesn't it look like a greener Mountain Dew? Hahah! The flavor is quite nice, very smooth and creamy. This tea is quite grassy with a ultra fresh flavor, little bit of vegetal sweetness, buttercup like floral butteryness and a hint of unami nutty. The unami is pretty gentle and easy to drink if you aren't a seasoned gyokuro drinker.
~~~~~~~~~~~~~~~~~~~~~~~~~~~~~~~~~~~~~~~~~~~~~~~~~~~~~~~~~~~~
Overall, I found the Steepster Select  box packed with a unique selection of teas of very good quality – all compliment the other teas, yet also different enough to grab your attention. What I enjoyed about this teabox was the interesting teas – most notably Wuyishan Black, which was a new black tea experience. I like how each tea has a short description and steeping instructions. What got me was the tasting notes were pretty dead on for each tea!
In my opinion the Steepster Select  is on the pricey side as it is $24.95 (or $2.50 per tea session) a month, so this is for tea peeps who want to shell out for interesting and good quality tea. Luckily, there are a few ways to get credit towards future boxes such as referring friends ($10 credit) and reviewing the Steepster Select teas on Steepster ($1 credit each tea?). You can also buy multiple months at a time, thus lowering the cost per month.
With that said, Steepster Select is a great way to sample some unique luxury teas. If you fall in love with a tea sample, rest assured, a number of the teas are available to purchase.
(tea provided for review.. sort of.. I was selected to get a free box as being a Steepster member)