I'm always on the lookout for new good matcha. Today is testing Pique Tea's Sun Goddess Matcha, an organic ceremonial grade tea which hosts a number of firsts for matcha. For one, it is quadruple tested for heavy metals, pesticides, mold, and radiation. It is also shaded 35% longer to encourage more l-theanine and umami flavour. This matcha has been through some tough things to ensure it is pure.
If you are new here, I've reviewed plenty of other matchas if you would like to compare. You can also check out Pique Tea's guide to Premium Matcha for more in depth reading.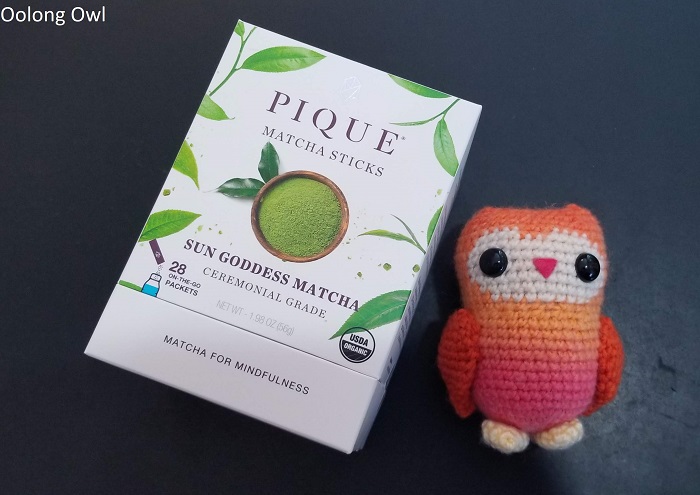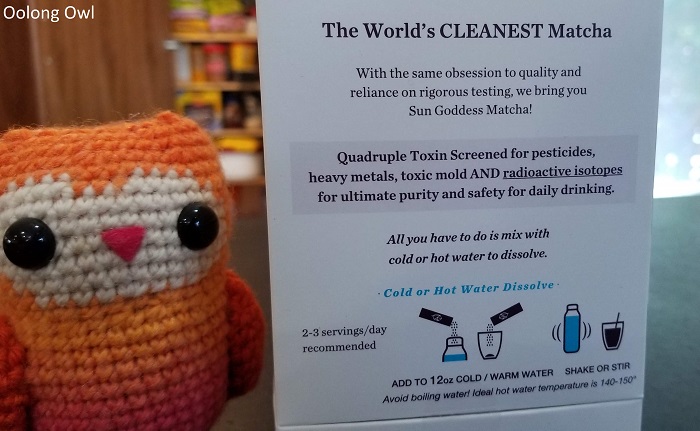 Pique Tea's Sun Goddess Matcha is packaged into individual 2 gram servings, which is the perfect serving of matcha.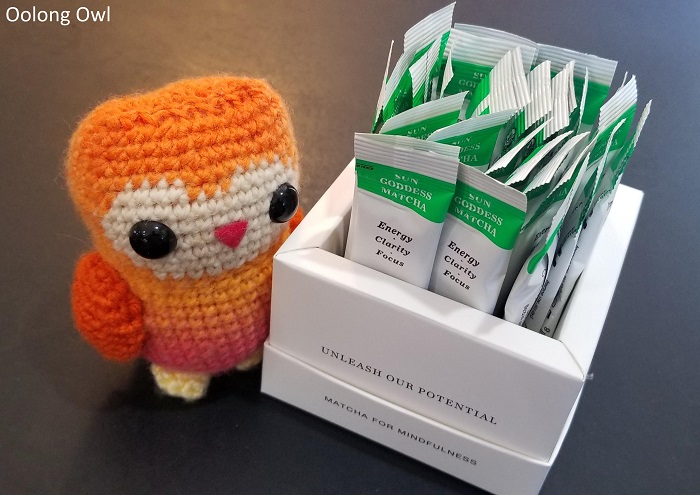 Matcha Powder and Preparation Method
The colour isn't bad. It is actually a bit darker green than on the photo, but still vibrant for organic matcha. Organic matchas tend to not have that perfect vibrancy and taste different due to the change in farming.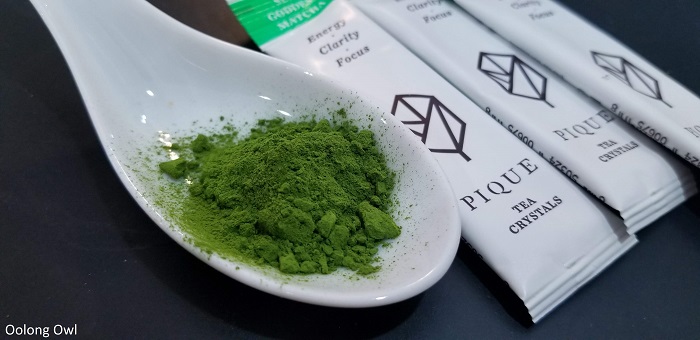 Sun Goddess Matcha is on the clumpy side, I can feel it from outside the packet as I had to shake it hard to get it all to fall to the bottom.
I started with a traditional matcha preparation, so a single 2 gram packet whisked in 160F water temperature. I had to work for that foam, and it is on the thin, big bubble side vs. thick fine froth. The colour is beautiful though.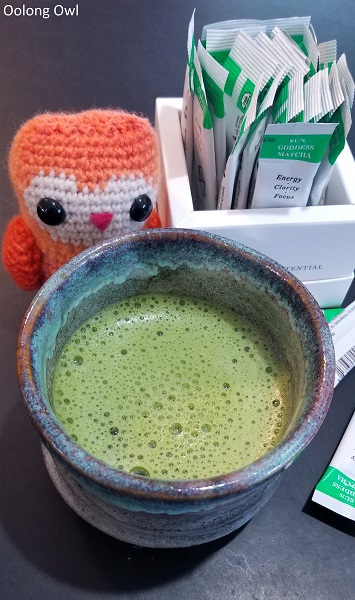 Tasting of Pique Tea's Sun Goddess Matcha
Pique Tea's Sun Goddess Matcha is light on flavour strength but features crisp grass, a bit of sweet, with some creamy umami savory softness. It is balanced well between sweet, umami, grass, and marine. It is identifiable organic due to the lighter and crisp flavour. At the bottom of the cup was some graininess, so next time I make this traditionally I would sift it. I'd say it is a matcha that is very approachable vs some matchas that go heavier on umami and savory which aren't as friendly to a new matcha drinker.
Iced:  Sun Goddess Matcha iced is the best application. The cold temperature pulls out the matcha's sweetness, so it leans sweet here. It tastes buttery and has a fresh crisp grassy aftertaste.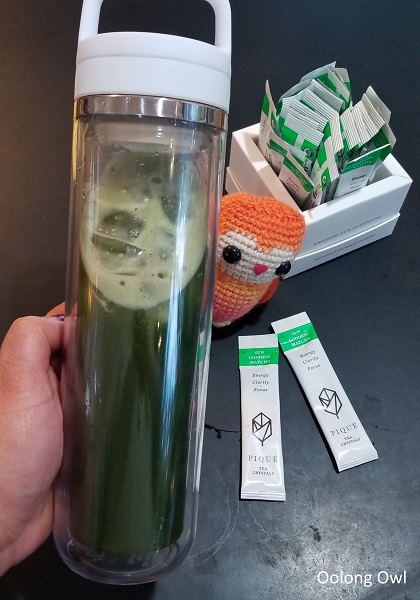 Comments
Pique Tea's Sun Goddess Matcha is an approachable and easy to drink matcha of high quality. If you are new to matcha or found other matchas too grassy or bitter (despite proper water temperature and whisking), give Sun Goddess Matcha a try. If you value organic and thoroughly tested tea, Pique Tea should jump to the top of your matcha shopping list. Either way, Sun Goddess Matcha was one of the best pre-package matchas I've had to date.
That said, Pique Tea's Sun Goddess Matcha is on the expensive side for what I taste, with it being at $1 a gram, but the cost is sunk into individual serving packaging and testing. Testing tea costs A LOT of money to tea companies, so that gets trickled down to the price for us. If you are a hardcore matcha drink snob pain-in-the-owlbutt like me, Sun Goddess Matcha is a basic yet high-quality matcha.
I took 15 packets of Pique Tea's Sun Goddess Matcha to my Mediterranean Atlantic cruise and it worked amazingly as the packets travel well. I did end up making all of the servings iced as on-the-go is hard to sift and have the perfect 160-175F water temperature. My con of this product is pre-packaged matcha for home use just seems too much packaging cost when I can buy a tin of 30grams. Maybe Pique Tea will consider doing bulk, non-single serving packaging for a cheaper price.
(tea provided for review | affiliate links)