I recently came back from Vancouver. Unfortunately, like every freaking time I go on vacation or leave town, I come home and get violently sick. This time around I thought I was going to break the curse as I didn't get sick right away (plus I'm from Vancouver, I should be used to the germs) to suddenly get attacked a few days after, and me getting progressively worse and worse each day. Today feels like the worst, like my chest is going to birth a snot baby. I'm generally pretty active, I get my arbitrary 10k steps a day and weight lift 56 Great Grey Owls four times a week. (DEM SQUAOWLS!) I got all my shots, however, something about travel that just gets me every time as otherwise I rarely get sick.
I see this question asked a lot – What tea do you drink while you are sick? What a perfect time to answer this question as I'm sick right now and I momentarily have a clear head from drinking cough syrup.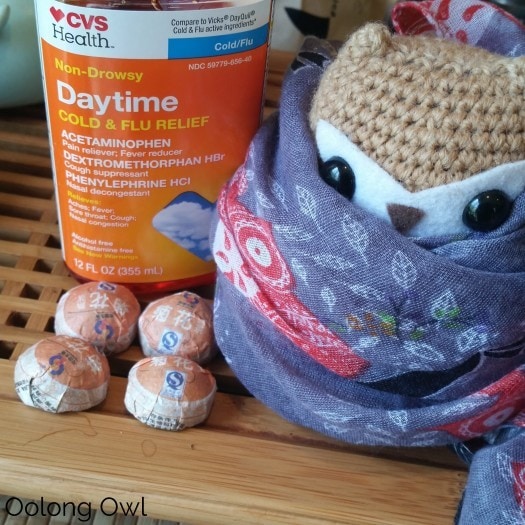 Sick Tea
My original sick tea isn't actually tea, but a concoction that gets stranger depending how desperate I am.
Hot Lemon Tea + Desperation modifiers
Base recipe = 1 Fresh Lemon juiced + Honey.
+ Desperation = Fresh Grated Ginger
+ Desperation + No Fear = Spicy Stuff (hot chili flakes, cayenne pepper)
+ Ultra Desperation + Cannot taste anything due to sick = Hockey puck worth of wasabi
tea modification = switch lemon for hibiscus.
This "tea" is a good one for the evenings as there is no caffeine and cheap. The base recipe is pretty good as it is really just hot lemonade, heck my tea hating husband likes it! The hibiscus mod is a good one for when you are sick of lemons. Either way, this is a good classic concoction of honey and citrus for a good sore throat cough soother. I do the spicy stuff when I'm so congested and cannot taste anything, I have nothing left to lose. Usually part way in, I become un-congested, regain my sense of taste and regret everything.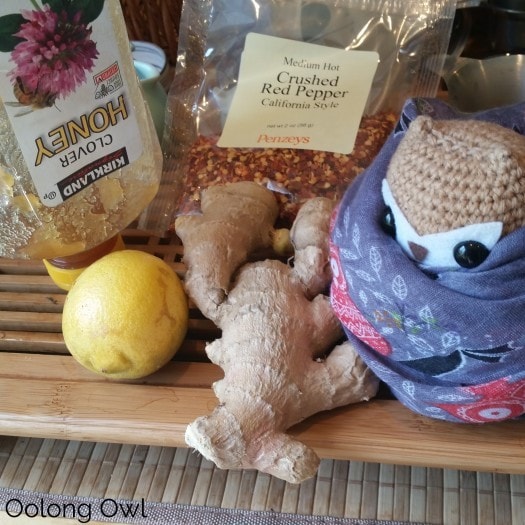 Lucky for me, I got lemons in the backyard.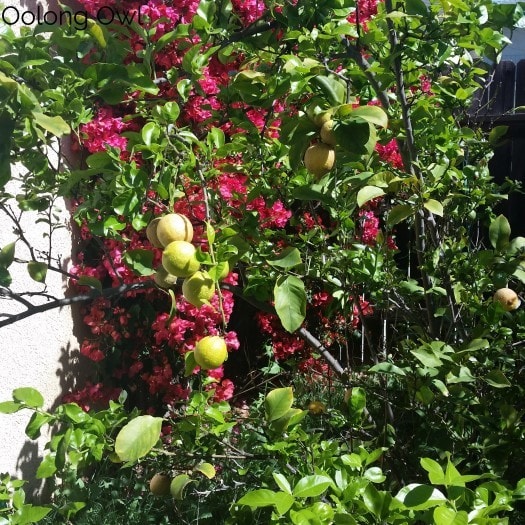 Garbage Shou Pu
This was a more recent discovery that I think works better than my lemon garbage cup of terror – shou pu'er. There's something about the thick fermented tea to unclog my congestion. I can also drink shou pu easier than tart lemon. The caffeine keeps me awake so I can clean up last night's lemon honey disaster I left on the counter and pick up used tissues.
However, this is a job for your garbage shou pu. Do not use the good stuff! Likely you are like me and can only taste snot anyways, so that high end shou would be wasted if you even manage to brew it right. Drink your cheapest and crappiest shou. The shou so bad you can't drink it normally and hopefully you didn't trade away or burn in a garbage can in a fit of rage. I really like these dirt cheap $5 for 50 mini tuochas that are mostly dust and twigs, plus I don't know what "flavor" they are supposed to be. I steep the pu'er western and double strength as I am desperate to stop coughing. Feel free to add honey, ginger and spicy to the pu'er – it'll taste absolutely disgusting that it should work.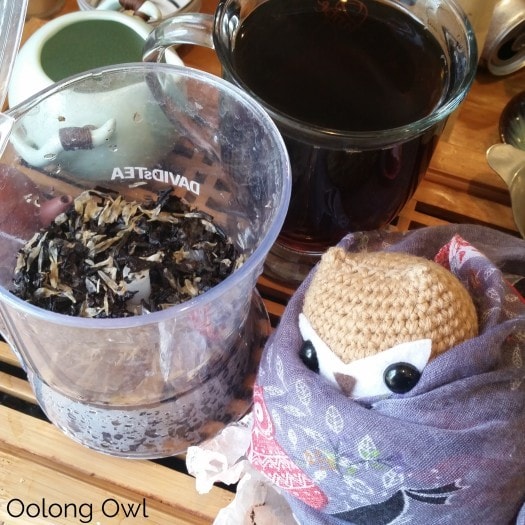 In the end, lots of cough syrup and drugs will help you not feel like you fell down a flight of stairs. Or you can try looking like a weirdo by drowning be nettie pot or steaming your face off with a towel over your head ontop of a sink full of hot water. Sick tea does help with unclogging snot, but likely just the act of drinking lots of hot fluids does wonders as well, so get some soup in there too…. totally add in a fist of wasabi too.
(Not a doctor, totally anecdotal and this is a weird plague + tea drunk + cough syrup ramble)